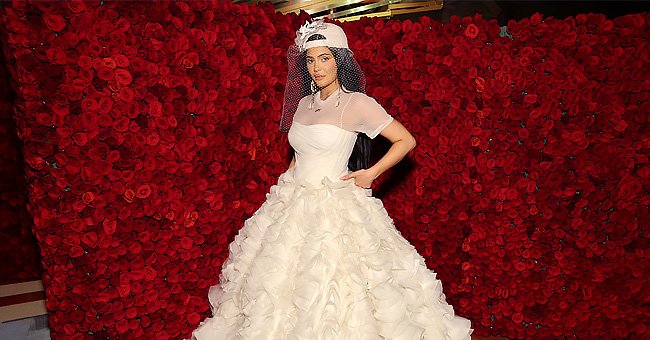 Getty Images
Kylie Jenner's Met Gala Look - All the Details of the Wedding Dress and Its Heartbreaking Story
Kylie Jenner appeared at the Met Gala in a gorgeous wedding dress that generated some funny reactions from people; however, not many are aware of the sad story attached to the outfit.
Kylie Jenner is a fashion mogul, and each time there is an event that showcases individual style and creativity, she is always at the top of the list.
Indeed since she first attended the Met Gala in 2016, she has consistently stunned people with her looks, making her one of the celebrities whose looks always draw a lot of attention.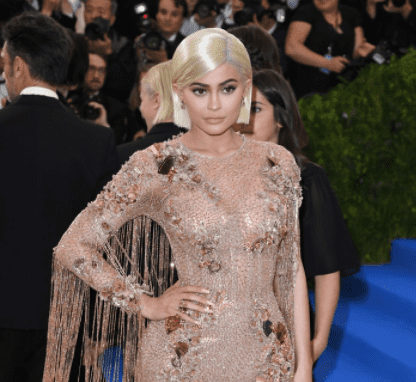 Kylie Jenner attends the "Rei Kawakubo/Comme des Garcons: Art Of The In-Between" Costume Institute Gala at the Metropolitan Museum of Art on May 1, 2017, in New York City. | Source: Getty Images
In 2019, people thought she had outdone herself with the camp look she pulled off for the Gala, but this year she proved that she could go even further, and her choice of dress completely threw people off.
This year's Met Gala has been touted as the second prong of the one that happened in September 2021, and celebrities invited were urged to take the inspiration for their dresses from the "Gilded Age" — three decades during which industrialists were experiencing rapid progress in terms of infrastructure.
Kate Strain, a curator, and famous historian, described the style from that age as "very embellished, very exaggerated, and very structured." Kylie knew this, and as expected, she did not disappoint with her choice of dress.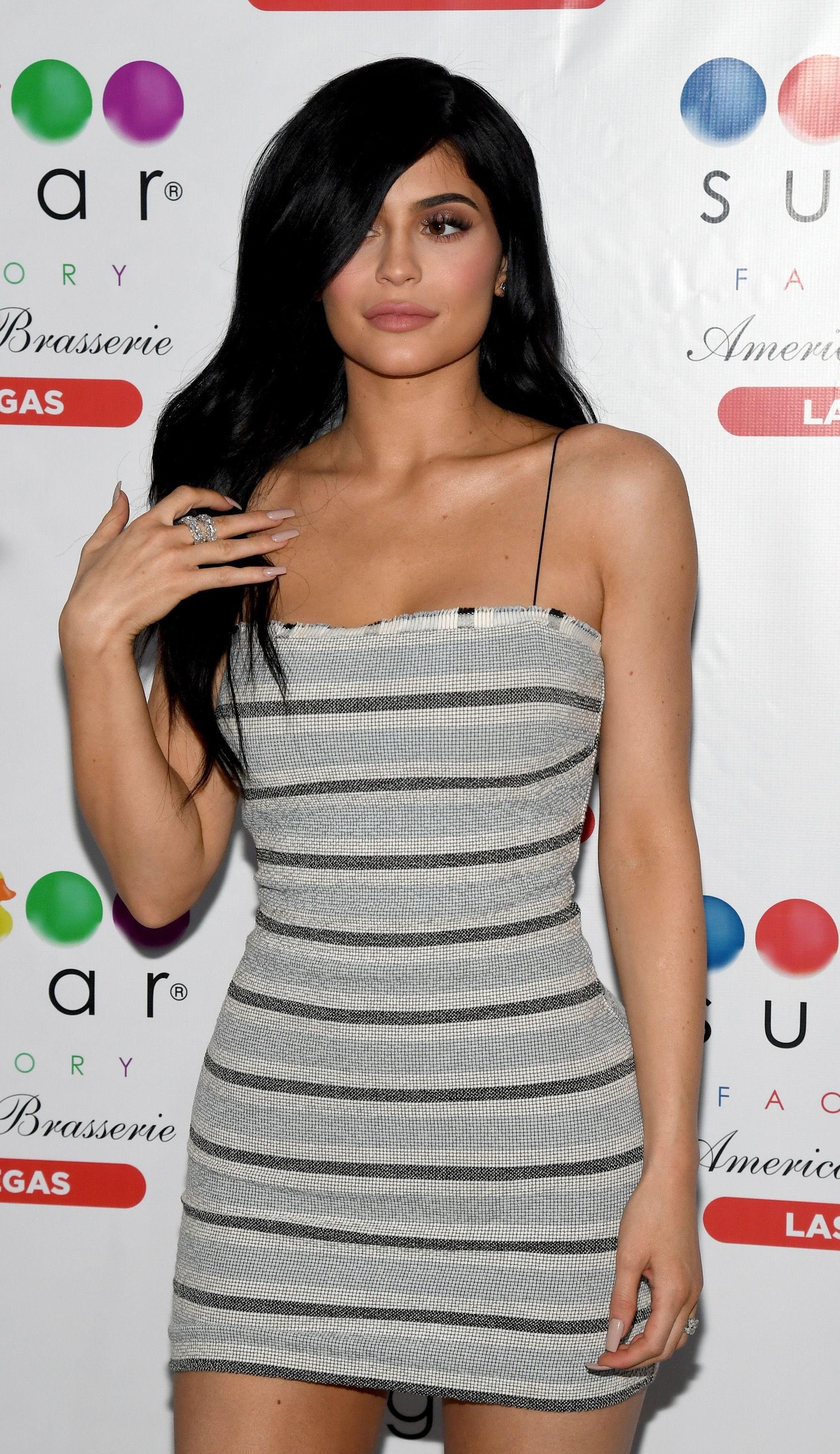 Kylie Jenner poses inside Sugar Factory American Brasserie at the Fashion Show mall on April 22, 2017, in Las Vegas, Nevada | Source: Getty Images
ALL THE DETAILS OF KYLIE'S MET GALA 2022 DRESS
When Kylie turned up at the Met Gala with her sisters, they drew a lot of gazes; however, many were on the lipstick mogul, who has always been praised for her Met Gala fashion in previous years.
She was dressed in a strange-looking white ruffled wedding gown complemented with a see-through veil and white baseball cap, which she turned backward, giving it a sporty touch.
At first glance, the hat looks simple, but one can see the floral appliques that adorned it upon closer inspection.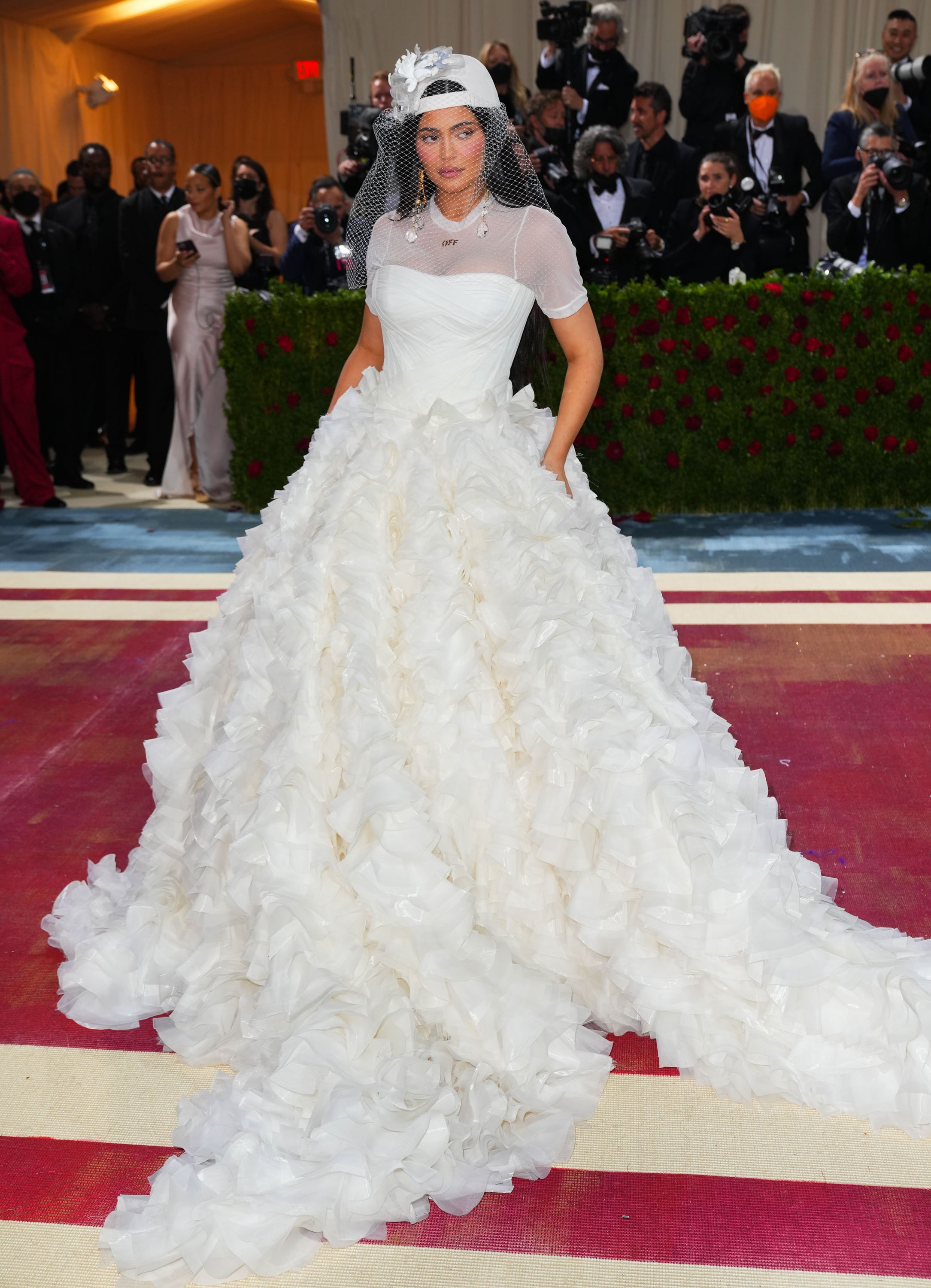 Kylie Jenner at The 2022 Met Gala Celebrating "In America: An Anthology of Fashion" at The Metropolitan Museum of Art on May 02, 2022, in New York City. | Source: Getty Images
The top of the gorgeous ensemble was t-shirt-inspired, and it sported a mesh that showcased a ruched white spaghetti strap bodice, while the bottom part was a full, ruffled, floor-length skirt.
The word "OFF" was printed across the front — a hint that pointed to the late Virgil Abloh's Off White label as the designer. Kylie completed the outfit with a pair of transparent heels and dangling jeweled earrings that rested serenely against her dainty shoulders.
According to VOGUE, the dress is similar in style to the one that closed the fall 2022 show, which Abloh put together before his demise in November 2021.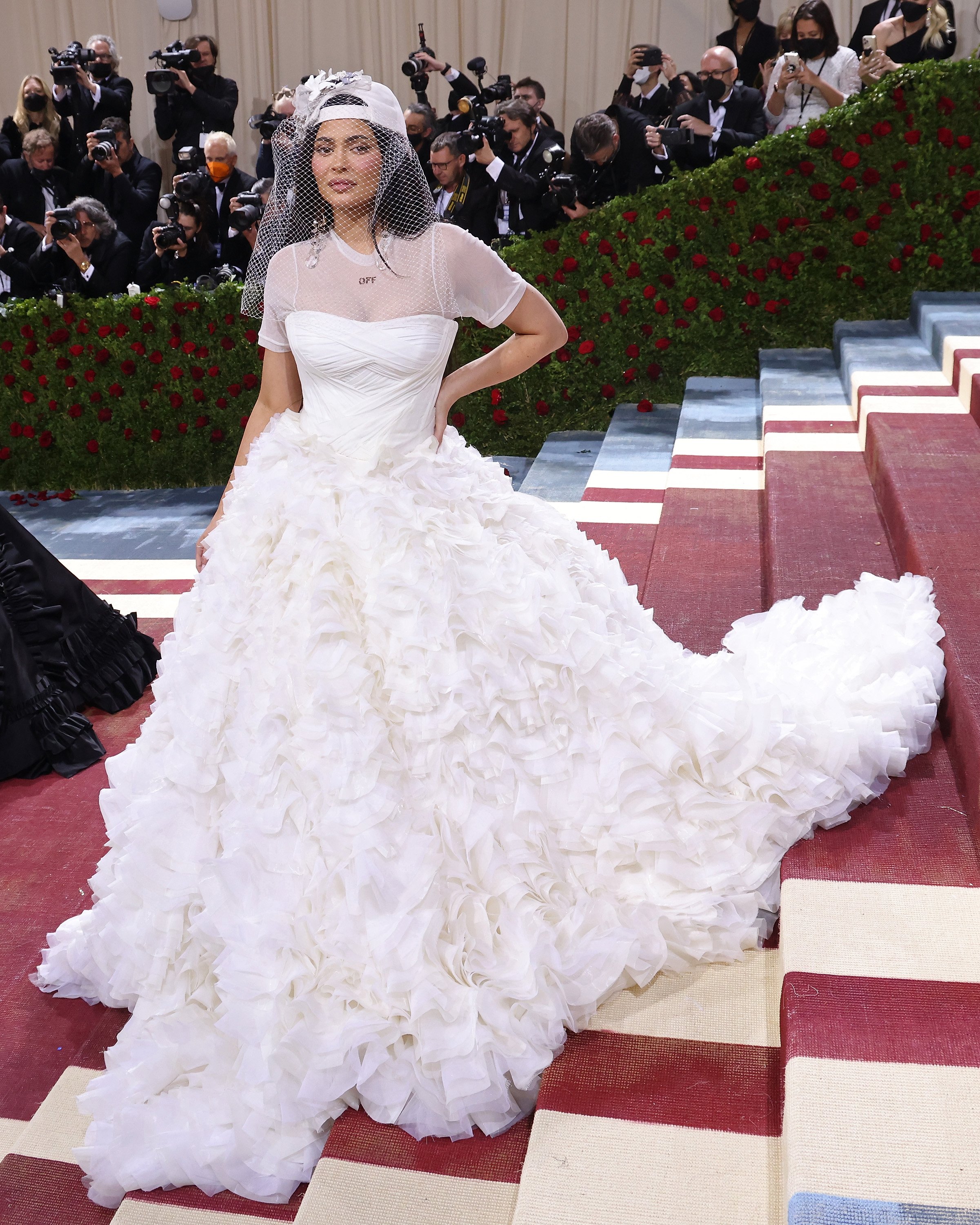 Kylie Jenner at "In America: An Anthology of Fashion," the 2022 Costume Institute Benefit at The Metropolitan Museum of Art on May 02, 2022 in New York City. | Source: Getty Images
The dress does not exactly scream "Gilded Age," but nobody can point fingers because it pays homage to Abloh, a true pathfinder where fashion is concerned. By wearing that dress to the Gala, with the twist she added, Kylie channeled her inner Abloh — a nod to the late creative's irreverent spirit.
Of course, not everyone appreciated the effort, and some of the viewers took to Twitter with hilarious meme reactions to the outfit. One featured a shot of a person cleaning out their eyes with a rush of water after viewing.
At the same time, another shared a picture of a white water dispenser covered in a transparent white tarp reminiscent of Kylie's veil.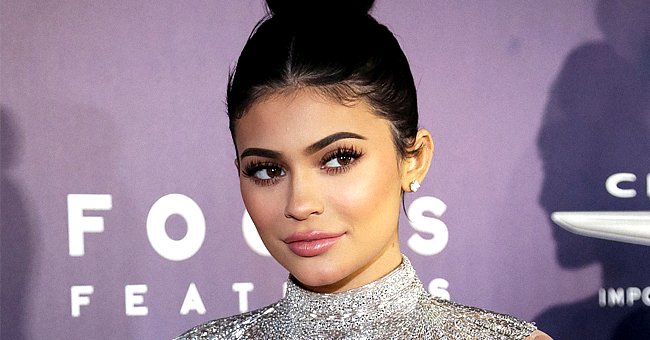 Kylie Jenner at NBCUniversal's 74th Annual Golden Globes After Party on January 8, 2017, in Beverly Hills, California | Source: Getty Images
THE HEARTBREAKING STORY BEHIND KYLIE'S DRESS
Abloh and Kylie had been close friends at the time of his death in 2021, which was why she chose to honor the legacy he strived to perfect while alive.
The talented designer passed away after an intense battle with cancer; for reasons best known to him, he chose to keep his struggle private from the moment he received the diagnosis in 2019.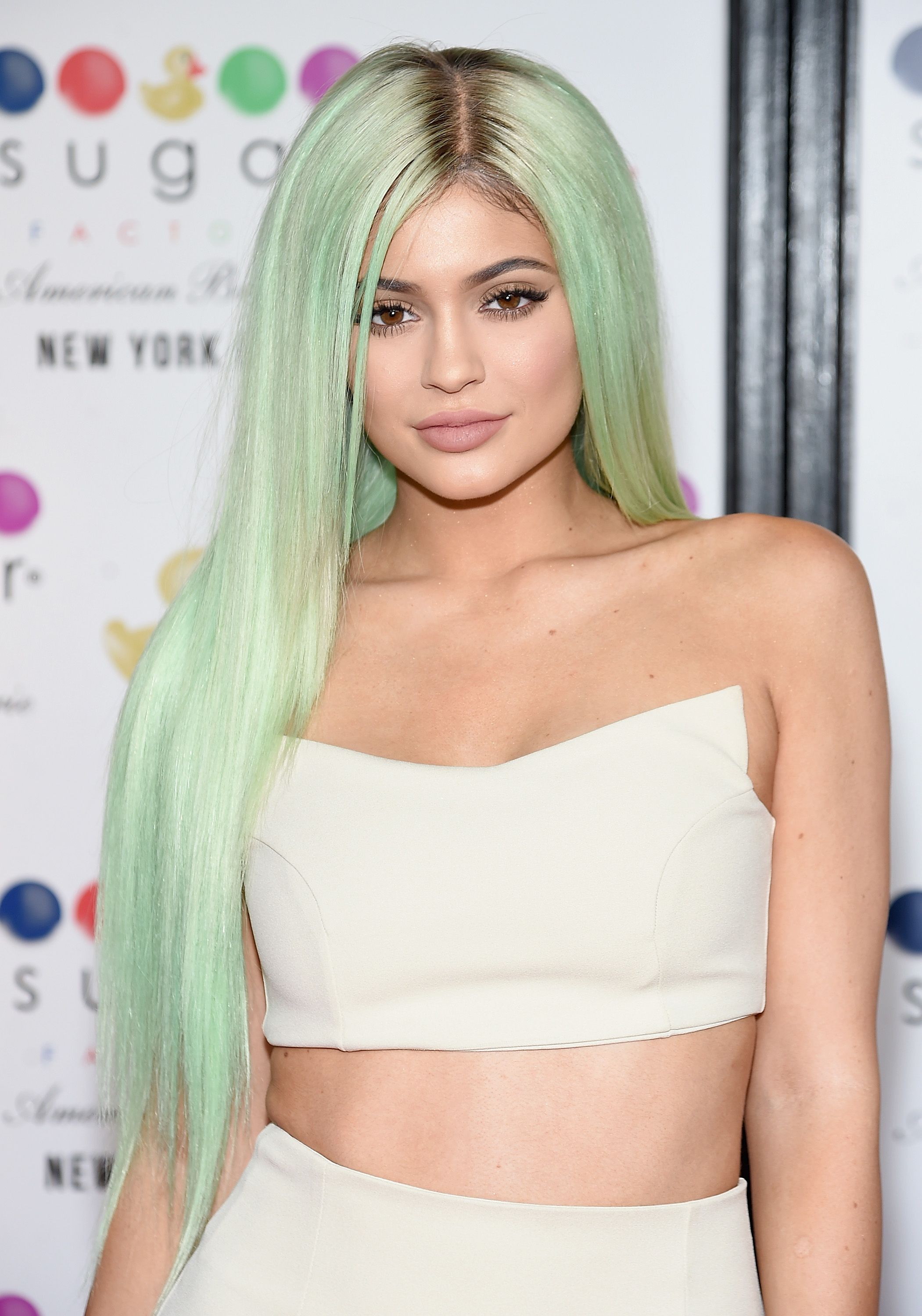 Kylie Jenner attending the opening of the Sugar Factory American Brasserie on September 16, 2015. | Source: Getty Images
However, Abloh managed his business in true hustler spirit while undergoing several challenging treatments. After the star-studded event ended, she talked on Instagram about her outfit's inspiration. She wrote:
"Virgil and I were supposed to go to the Met together before it got postponed in 2020. I'm humbled to wear this dress and honor my talented beautiful friend."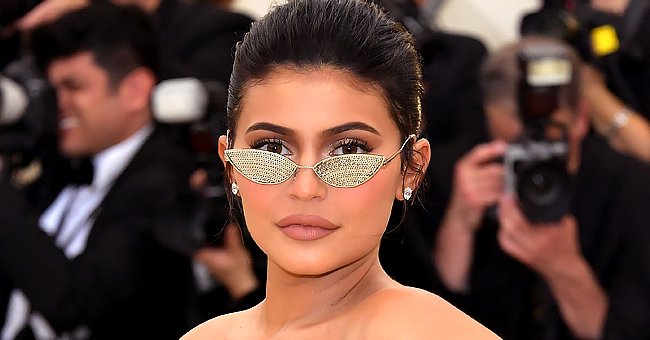 Kylie Jenner at the Heavenly Bodies: Fashion & The Catholic Imagination Costume Institute Gala at The Metropolitan Museum of Art on May 7, 2018, in New York City | Source: Getty Images
The dress may have been clowned over on Twitter by some users; however, during the Met Gala, it drew gazes and had many whispering about it, which has become the norm with Kylie, who never fails to stun every year.
In 2019, she coordinated with her sister Kendall Jenner in what was described as a very "campy" look. The pair's outfits were Versace, but they were also draped in feathers, wigs, provocative necklines, and glitter that made them shine even among the stars present at the annual event.
2022's Met Gala is gone, but Kylie Jenner already has her fans looking forward to what she will pull off for next year's ceremony.
Please fill in your e-mail so we can share with you our top stories!