Shutterstock
Mom Prepares to Hear Her Son's Last Breath, Sees Tears Flowing from His Eyes
When a heartbroken mother returned home with her son, who had been declared brain dead, her family began making preparations for his funeral. They were all set to bid farewell to the young man when the mom noticed something startling.
Miracles happen every day, and some of them are so inexplicable that they defy logical reasoning and rationality. If we look around us, we'll realize how life is filled with endless moments of wonder, awe, and surprise.
Sometimes, people experience something incredibly heartwarming in moments when hope and happiness seem too far-fetched. Interestingly, an Indian mother underwent something similar, and her remarkable story is worth reading.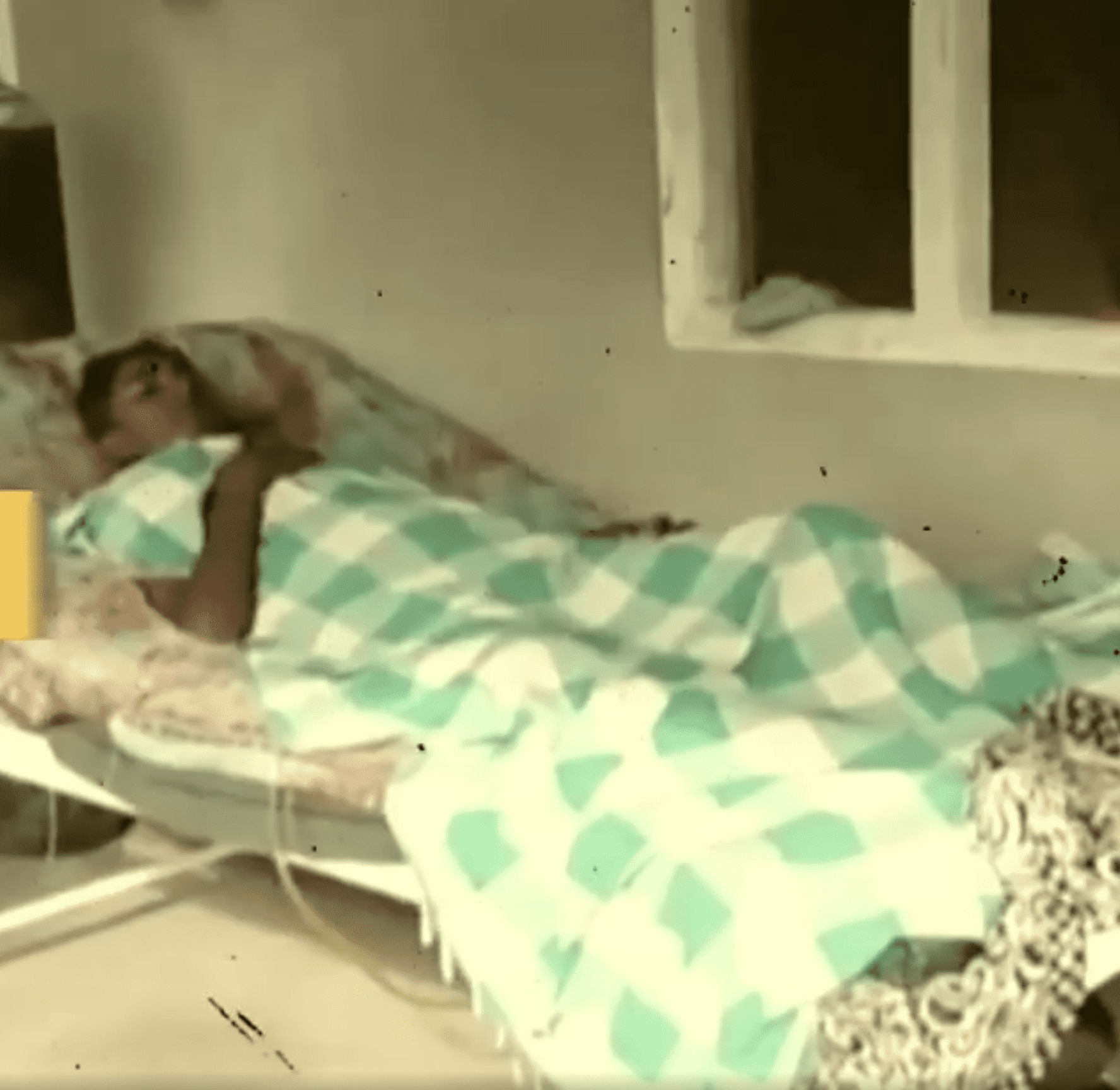 Gandham Kiran pictured lying down in his home. | Source: facebook.com/Nowtolife
Saidamma was an agricultural laborer and a mother of two sons, Satish and Gandham Kiran. She lost her husband, Upender, in 2005 due to his worsening health and had been taking care of her boys alone since then.
The family lived in the Pillalamarri village of Telangana's Suryapet district. Back in 2019, Saidamma's son, Kiran, complained of high fever and vomiting and was hurried to a government hospital on June 26.
SEEING HER AILING SON BROKE HER
After a thorough examination, the doctors admitted Kiran to the hospital and told Saidamma that he was suffering from dengue and jaundice. They informed the Telangana mom a few days later that her son had tested positive for hepatitis B.
A senior citizen from Winnipeg, Manitoba, Canada, was declared dead by the Canada Revenue Agency twice within ten months.
The then-18-year-old Kiran's health rapidly deteriorated, becoming fragile with time. Meanwhile, a distraught Saidamma prayed wholeheartedly for her son's rapid recovery, utterly oblivious to what fate had in store for her.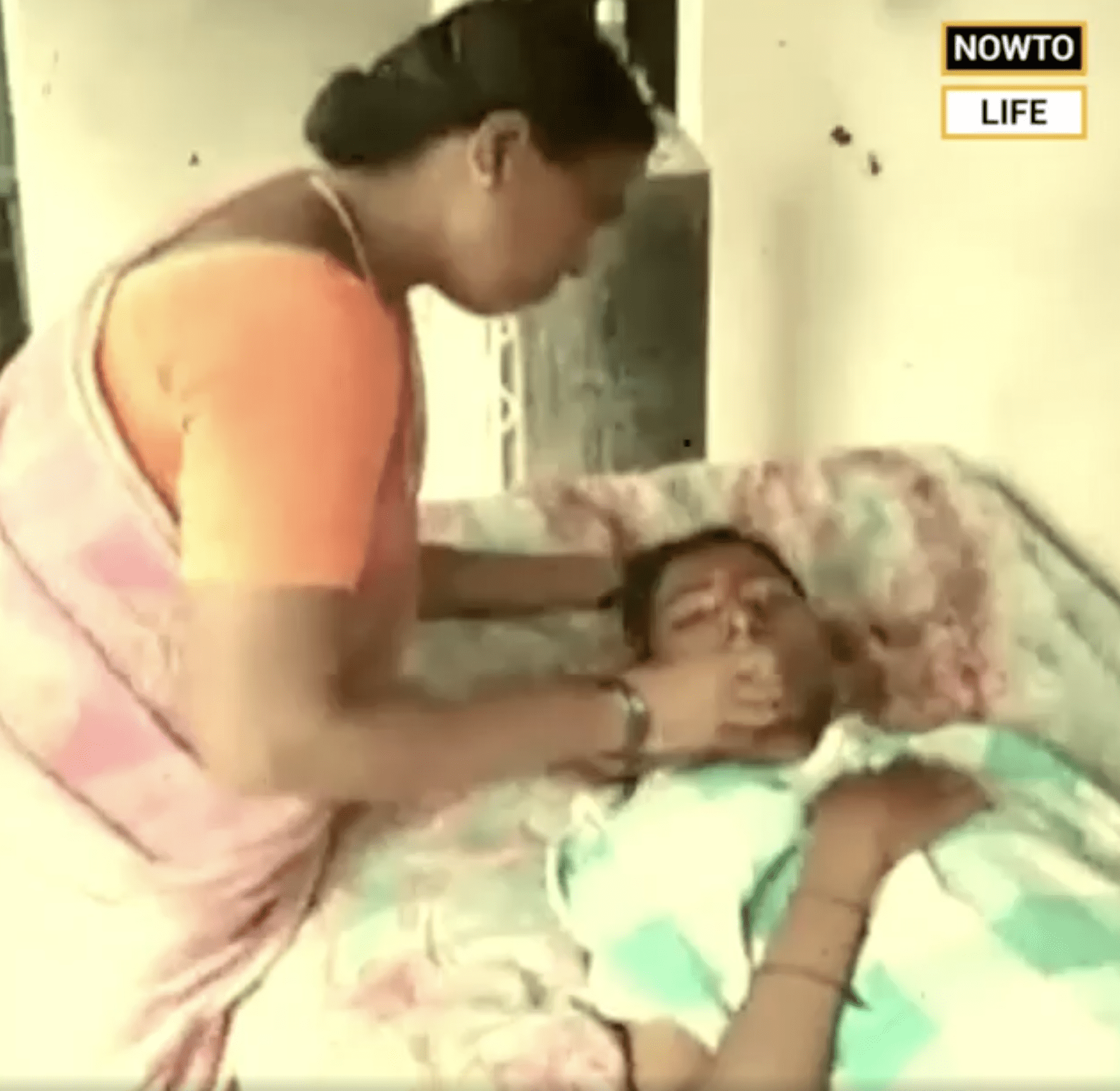 Saidamma helps Kiran drink water. | Source: facebook.com/Nowtolife
Much to her dismay, Kiran's health continued to decline, and nothing seemed to help him get better. The mom-of-two told The Hindustan Times:
"Kiran's condition turned critical on June 28 and following the doctors' advice, we shifted him to a corporate hospital in Hyderabad. There, he slipped into a coma and on July 3, the doctors told us that my son is brain-dead and there were no chances of his survival."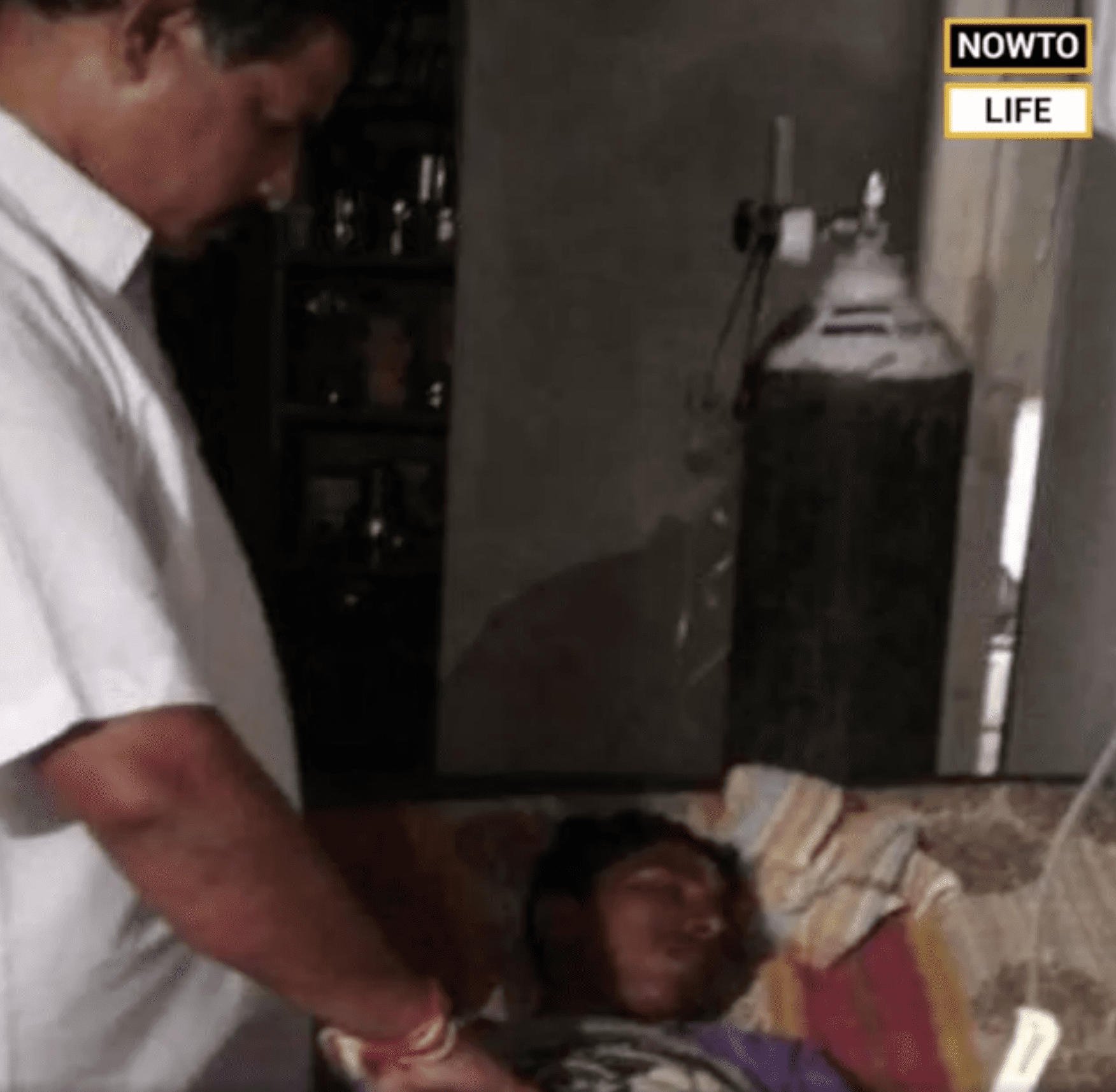 A frail-looking Kiran pictured lying down. | Source: facebook.com/Nowtolife
On July 3, the doctors informed Saidamma that her young son was brain-dead and she should let him go peacefully. Despite the doctors' suggestion, the devastated mom refused to take Kiran off life support and brought him home. She recalled:
"I wanted my son to breathe his last at our place in the village. So, we brought him home along with the life-support system late in the evening."
GETTING READY TO SAY GOODBYE
When Saidamma returned home with her teenage son in a vegetative state, her relatives began preparing for the funeral. The family put up a banner to pay tribute to Kiran, set up a tent, and arranged firewood and other materials for his farewell ceremony. Saidamma recollected:
"All the friends and relatives gathered at my house to pay condolences all through the night."
AN ASTONISHING OCCURRENCE
But late at night, on July 3, something unusual happened. As the grief-stricken mom stood beside her supposedly dead son wrapped in his cremation cloth, she noticed something astonishing — tears were streaming from the corners of his eyes. Saidamma recounted:
"I was shocked and alerted my relatives, who immediately called a local medical practitioner. He told us that my son's pulse was still beating and appreciated us for not removing the ventilator."
The local registered medical practitioner, G Rajababu Reddy, remembered the shocking incident in these words:
"He [Kiran] had a very faint pulse. I immediately contacted his doctor in Hyderabad and informed him about the situation. He advised me to give four injections to the patient."
The villagers took Kiran to the Suryapet hospital again, where doctors treated him in consultation with medical experts from Hyderabad. The delightful mother expressed that her son started talking within three days of his remarkable recovery.
The doctors also advised Saidamma to continue Kiran's treatment until he fully recovered. Whether you call it a miracle or the power of a mother's love, this heartwarming incident proves that sometimes, even the impossible becomes possible most unusually.
A KENYAN MAN COMES BACK TO LIFE
In 2020, a similar scenario occurred in the Kapkatet hospital in Kericho county of Kenya, where Peter Kigen was taken after being announced dead. The man collapsed at his home, and his family brought him to the hospital. He was later transferred to the morgue.
When the workers laid him on the funeral pyre, he suddenly regained consciousness while crying in pain. The incident happened three hours after he was presumed to be dead. The Kenyan man thanked God and vowed to serve Him for his remaining life.
A CANADIAN SENIOR CITIZEN'S MIND-BOGGLING STORY
Surprisingly, Kiran and Kigen weren't the only ones who regained consciousness after being presumed dead. A senior citizen from Winnipeg, Manitoba, Canada, was declared dead by the Canada Revenue Agency twice within ten months.
Beyond shocking was that the elderly lady, Mary Gibeault was alive and well and living in a personal care facility. Her son, Dave Gibeault, was baffled when he received a letter from CRA twice addressed to the "Estate of the late Mary Gibeault." He told CBC News:
"I see her every day, I take care of her, so my fear wasn't that she had died. The first thing I thought of was I have an uphill battle in front of me."
Dave stated that it took him several weeks and endless hours of phone calls and lost income to get his mom reclassified as alive. The Canadian man explained that he had to provide proof that he had the power of attorney twice, which left him frustrated. Dave added:
"So very frustrating. But what they're asking for, they're not going to get. I'm not going to pay them [CRA] back money that she's [Mary's] entitled to."
What do you think about these eye-opening and soul-stirring stories? Don't forget to share your feedback with us, and check out another story where a woman who was supposed to be dead appeared at her own funeral, alive. Click here to read the full story.
Please fill in your e-mail so we can share with you our top stories!
The information in this article is not intended or implied to be a substitute for professional medical advice, diagnosis or treatment. All content, including text, and images contained on news.AmoMama.com, or available through news.AmoMama.com is for general information purposes only. news.AmoMama.com does not take responsibility for any action taken as a result of reading this article. Before undertaking any course of treatment please consult with your healthcare provider.