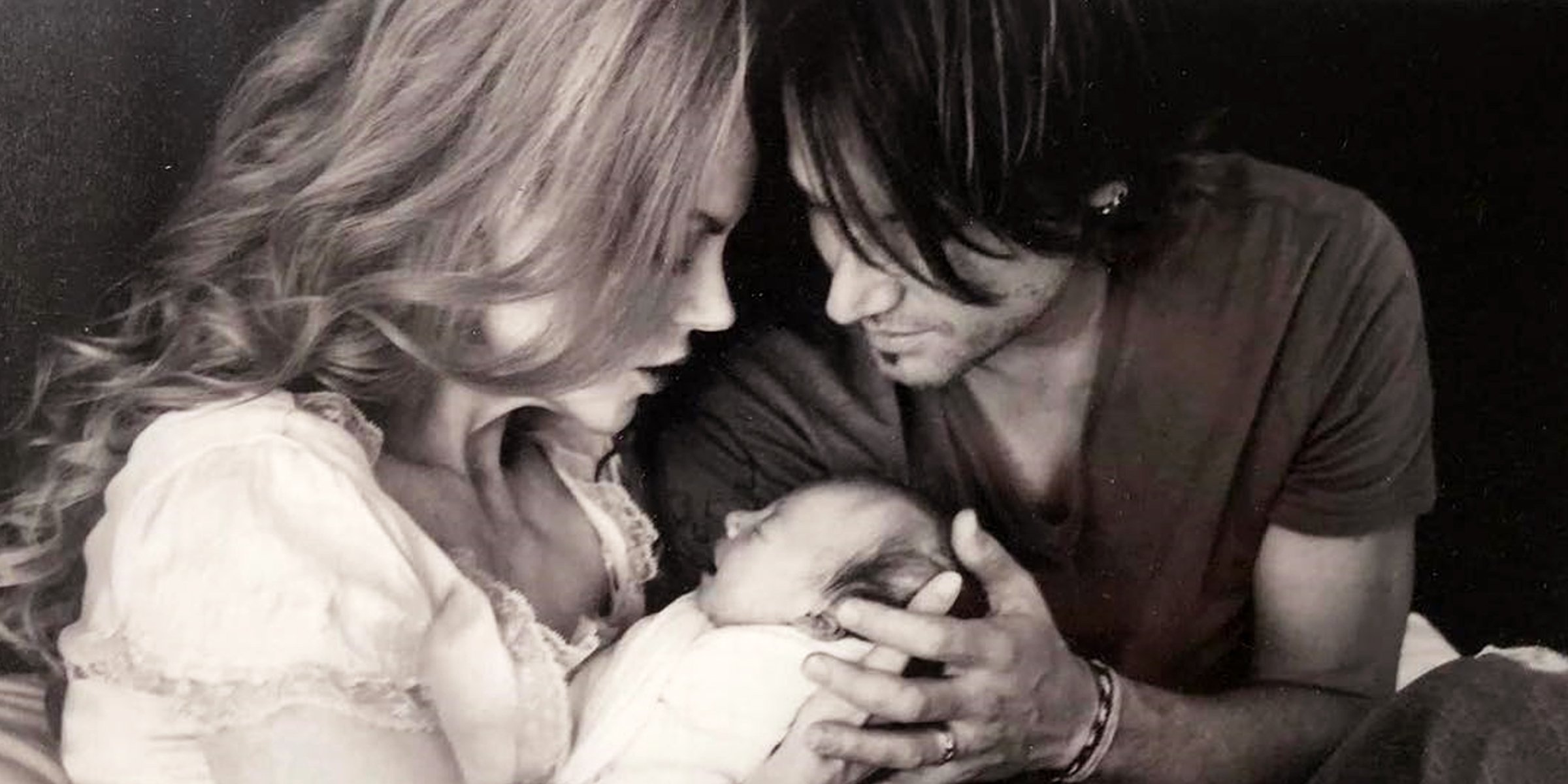 Nicolle Kidman, Keith Urban, and their first daughter | Source: Instagram.com/nicolekidman
Inside Nicole Kidman & Keith Urban`s 111 Acre Farm They Bought to Raise Their First Daughter
A-list Hollywood actress Nicole Kidman, and her husband Keith Urban, the country singer, have been married for over 16 years. They are superstars in their respective careers and have welcomed two daughters since they were wedded.
The couple, who speak very highly of each other, keep their family life out of the spotlight but sometimes share photos of their daughters on their social media pages.
After marriage, the couple thought about their future kids, made early plans for the perfect family home, and decided Australia was the right place to raise their family. Here is a look into the property they acquired in Australia.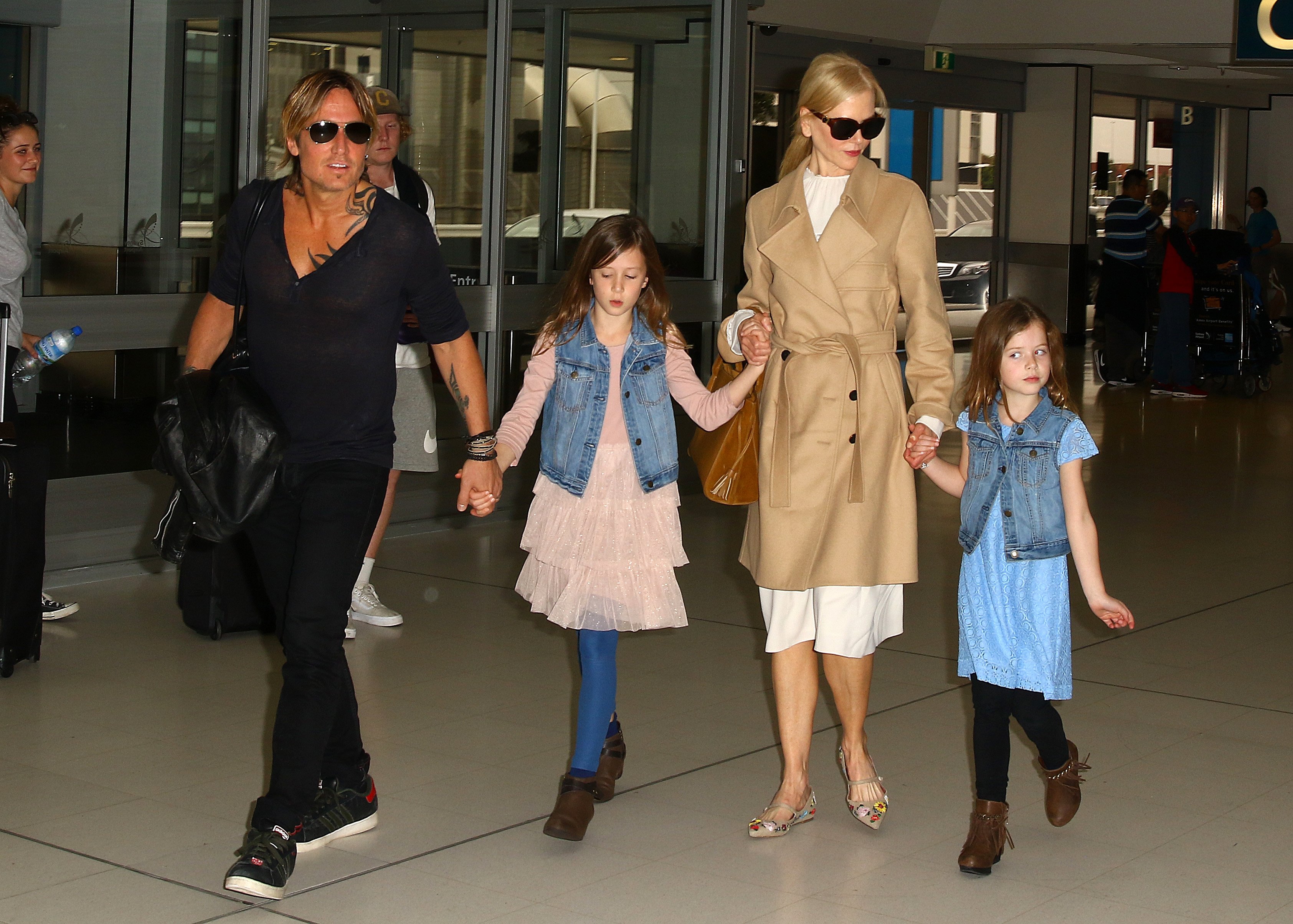 Nicole Kidman, Keith Urban, Sunday Rose, and Faith Margaret at the Sydney airport on March 28, 2017 | Source: Getty Images
Kidman and Urban met in January 2005, and by November of that year, she was wearing an engagement ring. The couple who fell in love married in Australia on June 25, 2006.
After the wedding, the couple, who consider Australia their home, thanked their fans and informed them that they had come home to celebrate their wedding with family and friends.
The Australian actress revealed that she was excited to have met her mate, the person who loves and protects her. She said:
"We're crazy about each other."
Kidman is in a good place and has it all. She believes that she is navigating her way through the extraordinary situations of life. Even though she falls over and makes mistakes, she picks herself up and hopes for the best.
In all, she has found herself and enjoys family values. She tries to conduct herself with as much authenticity and a moral code that she feels is right because that is all she has.
A LOOK AT THE COUPLE'S FARMHOUSE
Kidman and Urban started investing in properties as a couple soon after they married. In 2008, the same year they welcomed their first child together, they bought their first family home, a 12,000 square-foot mansion in Nashville.
The couple loves the lifestyle in Nashville because everyone minds their business, so they have total privacy. That same year, they secretly bought 111 acres of land in Bunya Hill, Australia.
They invested in the perfect Australian retreat the same week their daughter, Sunday Rose, was born, even though getting pregnant was one of the biggest surprises Kidman had ever had.
The property purchased at Sutton Forest featured an 1878 Georgian mansion with pressed-metal ceilings, a carved cedar staircase, wide sandstone verandas, and ten marble fireplaces.
Kidman owns cows and alpacas on the farm and has an orchard from which she makes homemade jams for friends and family. When asked about the advantages of living on a farm, she said:
"The simplicity, the air, and the peace."
Through the doors of their home, the color scheme ranges from white and cream to darker colors. Upon entry, there is a modest foyer, and the first room off the hallway leads into the billiard room, with a pool table.
The library is opposite the billiard room. Wooden bookcases line the floor-to-ceiling of the library. Kidman decorated the chair in the library with an American flag pillow to remind her of home in the US.
The library has connecting doors leading to other rooms, and there is a grand piano and a fireplace in the formal living room with a white color theme.
The living room connects through the kitchen to the dining room, which has an eight-seater wooden dining table, a large fireplace, and children's toys that litter the place.
There is a veranda for relaxation outside the house, where they keep the children's strollers, and there is a car for easy movement around the farm.
Behind the house, there is a fabulous small cottage for guests. The place features a fireplace and a much simpler kitchen than the rest of their home.
NICOLE KIDMAN AND KEITH URBAN'S FIRST CHILD
In April 2005, Kidman knew that she wanted to have a baby as she felt that her biological clock was ticking and she had hormones running through her system.
On July 7, 2008, Urban and Kidman welcomed their long-awaited first child together. Kidman was 41 when her daughter, Sunday Rose, became a part of their family.
According to an author, the couple chose a unique name that people had hardly heard since the 1940s, but it projected a lovely sunny and serene image.
When Sunday Rose was born, the couple lived in their Nashville home, and life returned to normal in no time as Kidman also worked hard to get her pre-baby body back.
When the couple decided to have a second child, Kidman could not get pregnant, so they used a gestational carrier, and Kidman is very grateful for the opportunity.
Kidman revealed that she had always had fertility issues, and they were desperate. She had gone through disappointments, pain, and loss trying to get pregnant.
The couple welcomed their second daughter, Faith Margaret, on December 28, 2011. The thankful new mother said their family was truly blessed.
Kidman said that the bond and unconditional love are the same despite how the children came. As she grew older, Kidman knew that she had gotten to a stage where it would become harder for her to get pregnant, but she was open to having another child.
Urban revealed in an interview that he had never loved hard until he met Kidman, and when their daughters came along, the love widened and became expansive.
He further stated that Kidman inspires him, and marrying her was a life-altering experience as he did not comprehend what happened. Urban said:
"We're really tight family."
They do everything as a family and even go everywhere together. When it was time to relocate, they had no qualms packing up and leaving for Australia, the perfect place for their happy family.
Everyone in the Kidman-Urban family loves music. While Sunday Rose plays the piano and is interested in the acting industry, Faith plays the violin.
However, Kidman and Urban do not pressure their children to follow in their footsteps. They will, however, support their children's dreams and give them every motivation they need.
Please fill in your e-mail so we can share with you our top stories!