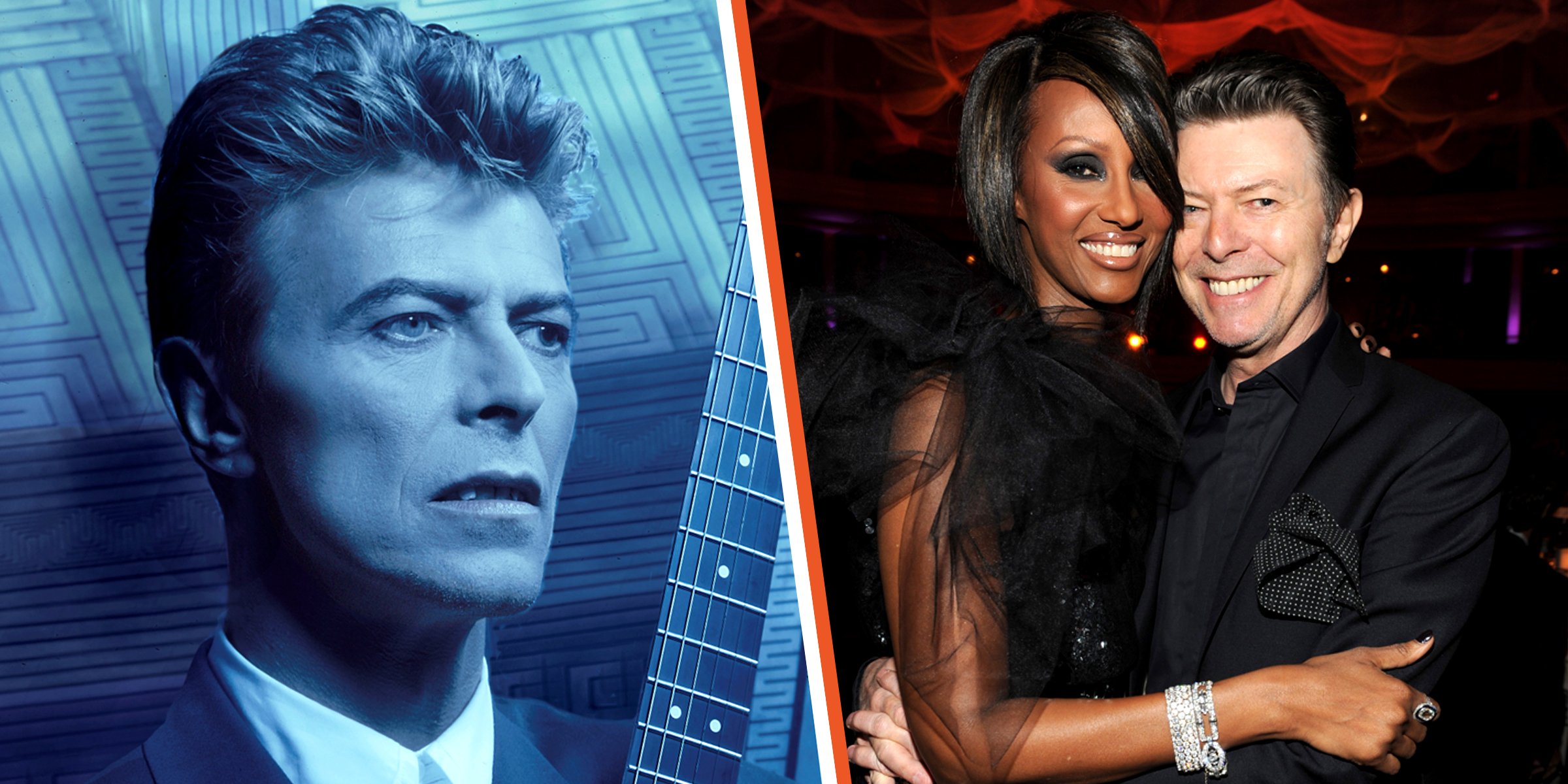 Getty Images
David Bowie Described Himself as 'Gay' before Meeting His Wife Iman Whom He Loved until His Death
Before his demise, David Bowie was married twice and divorced once. His first marriage was to Angie Bowie, but before they tied the knot, the singer made a shocking revelation about his sexuality. Find out more.
English Singer-Songwriter and Actor David Bowie was famous for his dramatic musical transformations. The icon was a leading figure in the music industry, and to date, he is regarded as one of the most influential musicians of the 20th century.
His talent in show biz did not go unrewarded as he was a recipient of multiple awards. For a man who began his sojourn into music at an early age, it was not surprising that he achieved such success.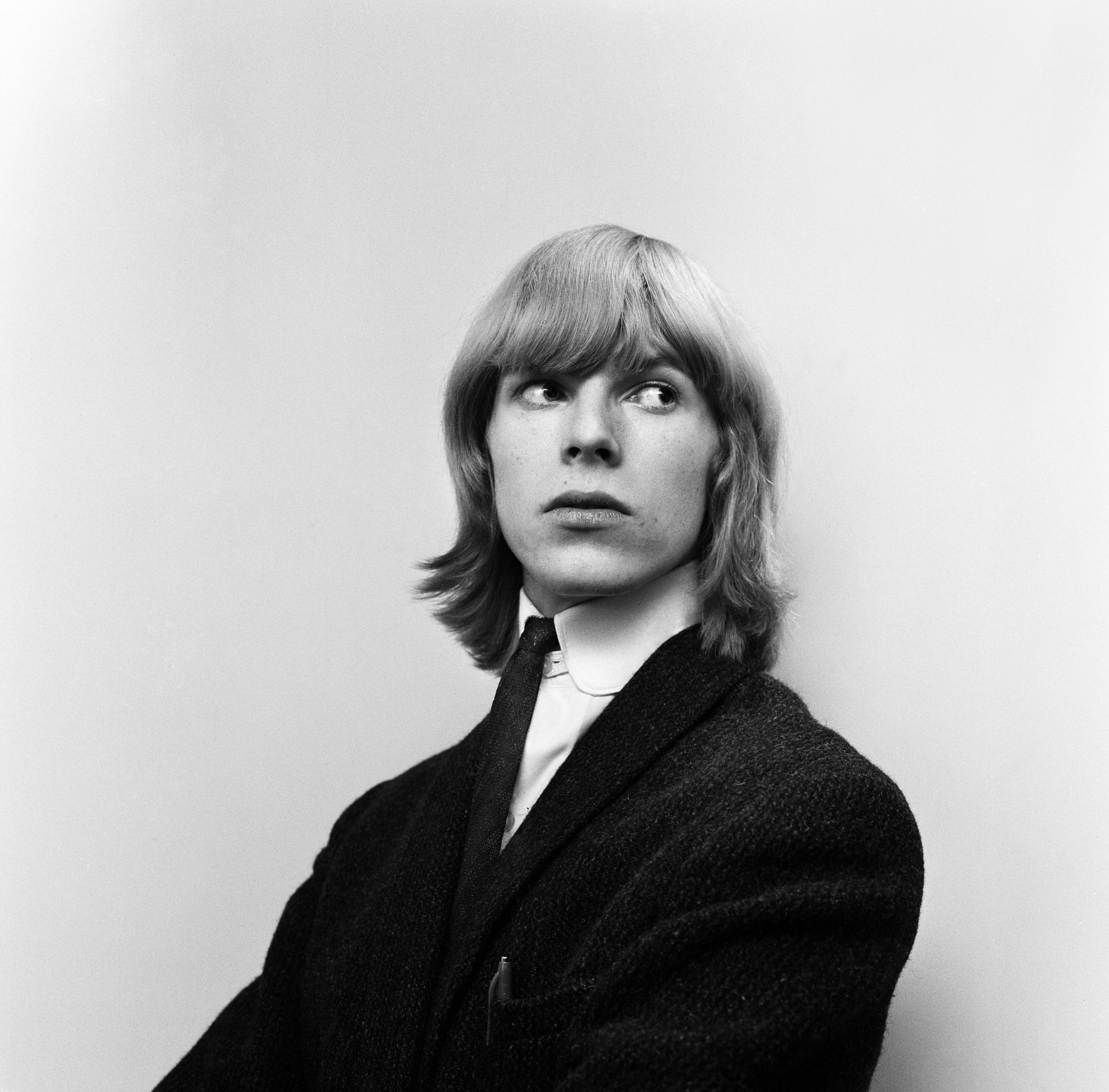 David Bowie pictured outside the BBC Television Centre waiting to speak to Barry Langford, producer of the show 'Gad Zooks Its All happening' on March 5, 1965 | Source: Getty Images
From his teenage days, David was always different from his peers. Peter McFadden, a former high school classmate of the late singer, confirmed it with these words:
"You can see from the school pic that he wasn't like the rest of us. He was already one cool guy; at the age of 15, he stood out. I remember when he started learning to play the saxophone when he was about 12."
On June 16, 1962, at only 15 years old, David made his debut with his first band, The Kon-Rads, as a saxophonist and part-time vocalist. With the help of the Band's Agent, Eric Easton, The Kon-Rads performed in low-key local bars.
In 1963, one of David's teachers, Owen Frampton, connected him to Nevin D. Hirst, a Bond Street Advertising Agency. He joined the company as a junior visualizer and continued to pursue his love for music. Eventually, in 1964, David joined The King Bees as a vocalist and finally made his TV debut with the band in June that year.
He made appearances in different shows, and in due time, the legend began to release his songs and became an icon for many generations. Here are more details about Bowie's life, including his two marriages.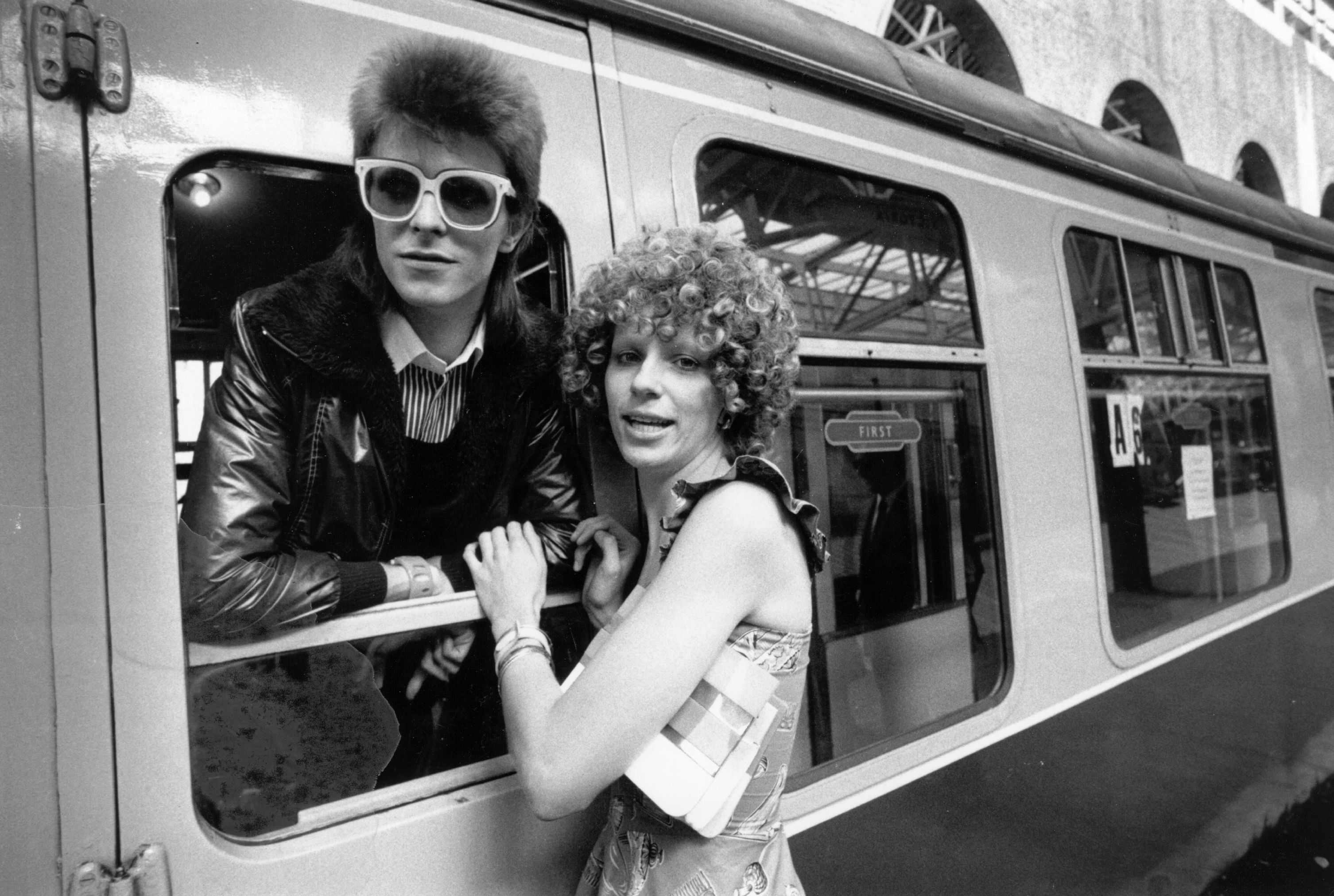 Pop singer David Bowie is seen off at the station by his wife Angie on July 9, 1973 | Source: Getty Images
David's first wife was American Actress and Journalist Angie Bowie. The pair first met in 1969 at a show in the Roundhouse, where the singer was performing.
Unknown to David and Angie, they were dating the same man, and Angie threatened to leave him if he did not sign David. So, the boyfriend obliged.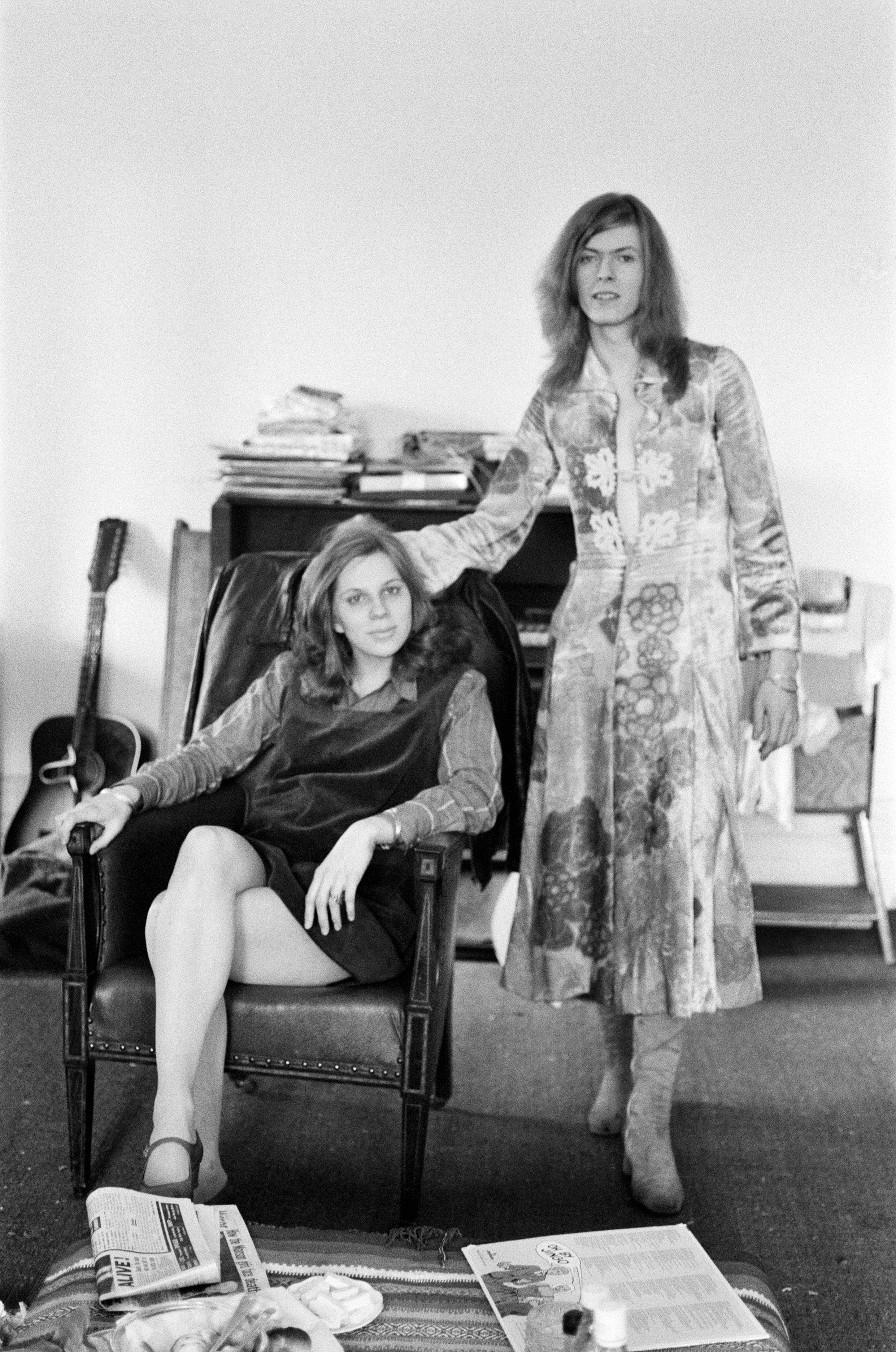 David Bowie and wife Angie, at home, Haddon Hall, at Beckenham, Kent, April 20, 1971 | Source: Getty Images
With time, David and Angie's relationship progressed. Despite the situation with their mutual boyfriend, the singer was determined to take their relationship further. So, he decided to marry the actress. When asked about the reason for his decisions, David said:
"I realized that she'd be one of the very few women I'd be capable of living with for more than a week."
Unfortunately, David's reason for marrying Angie was never tied to love. In fact, before they tied the knot, the actor told his ex-wife he was not in love with her.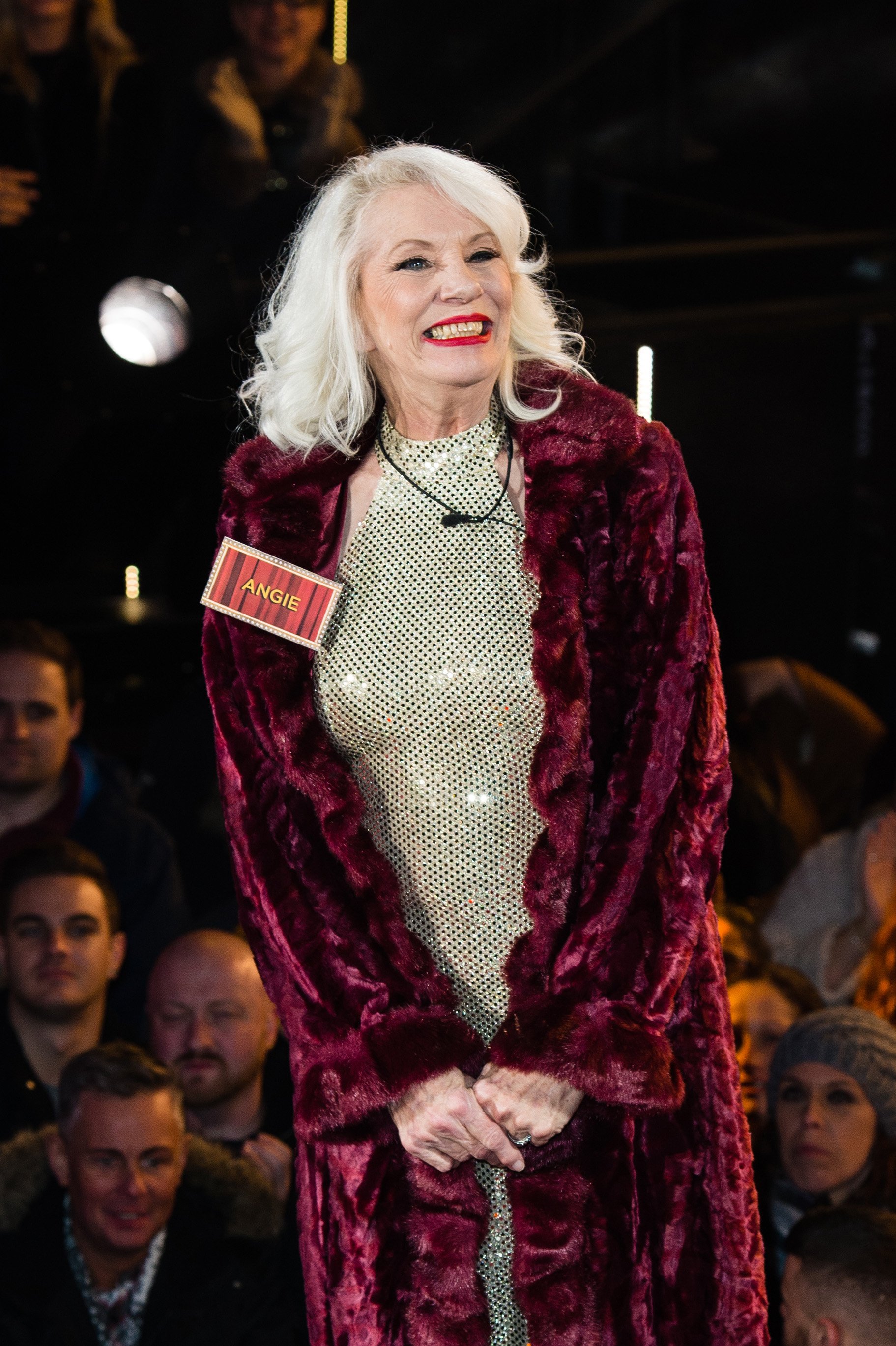 Angie Bowie enters the Celebrity Big Brother House at Elstree Studios on January 5, 2016 in Borehamwood, England | Source: Getty Images
Nevertheless, on March 19, 1970, the pair walked down the aisle. The following year on May 30, David and Angie welcomed their son Zowie. The family of three lived happily and was not regularly talked about on the news until January 22, 1972.
On that day, during an interview with Melody Maker, David revealed to the world that he was gay. A few years later, Angie would open up on the "Joan Rivers Show" that she once found the singer and Mick Jagger in bed, naked.
However, Angie and David still stayed married for a few years until their divorce in 1980. Following their split, the actor gained full custody of their son. Angie said she deliberately left Zowie with David to help the latter conquer his drug addiction.
In the following years, until David's demise, the ex-couple never spoke again. Angie confessed that her life with David was molded by forces beyond her control and understanding.
DAVID AND ABDULMAJID'S RELATIONSHIP TIMELINE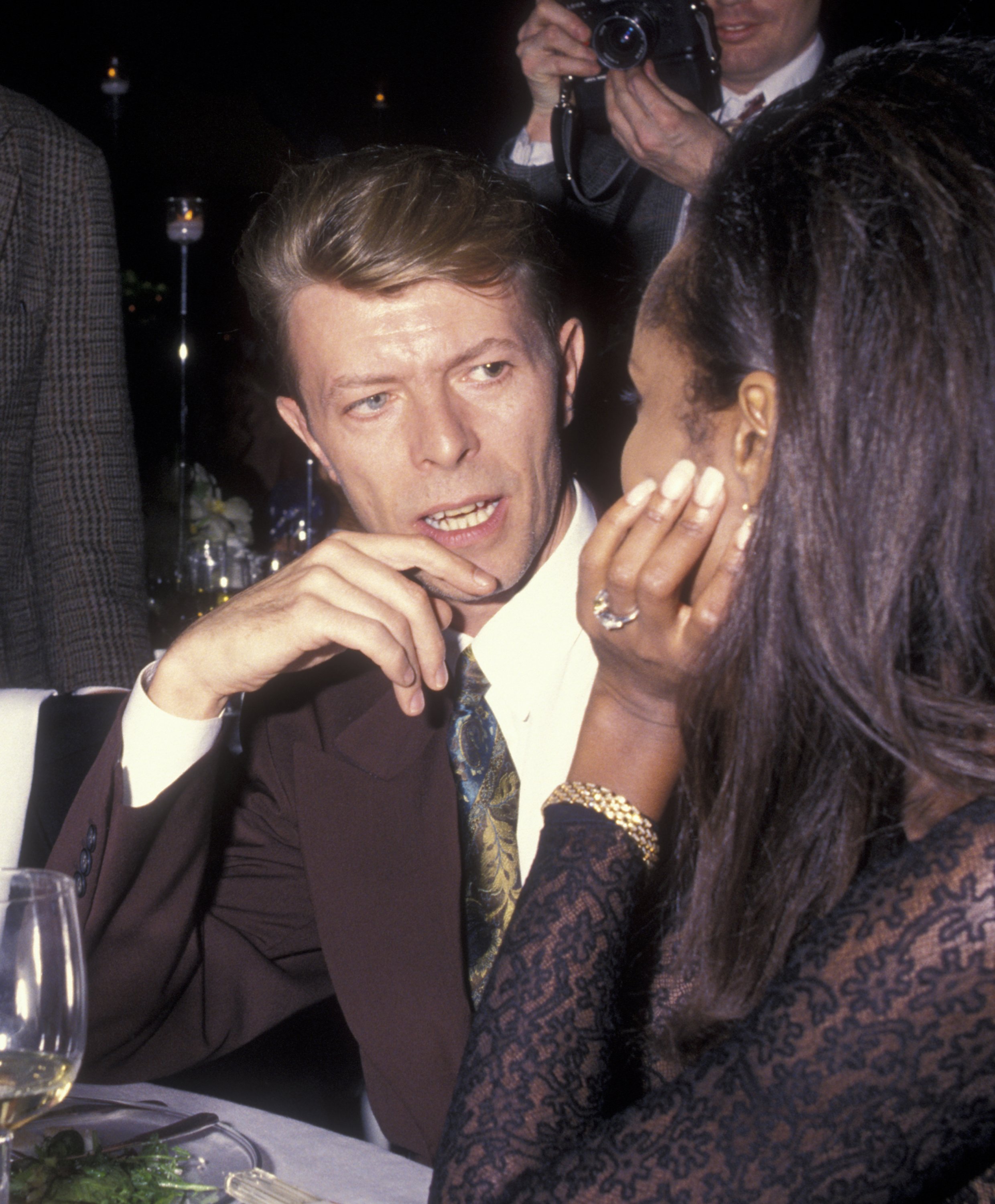 Musician David Bowie and model Iman attend Seventh on Sale AIDS Benefit on November 29, 1990 at the Armory in New York City | Source: Getty Images
After his divorce from Angie, David found love again in the arms of Somalian fashion model and actress Iman Abdulmajid. The pair first met in 1990 at a dinner party, and for the actor, it was love at first sight.
On the other hand, Abdulmajid revealed that she did not want to get into a relationship with David. According to her, she fell head over heels in love with David Jones and not David Bowie, the entertainer.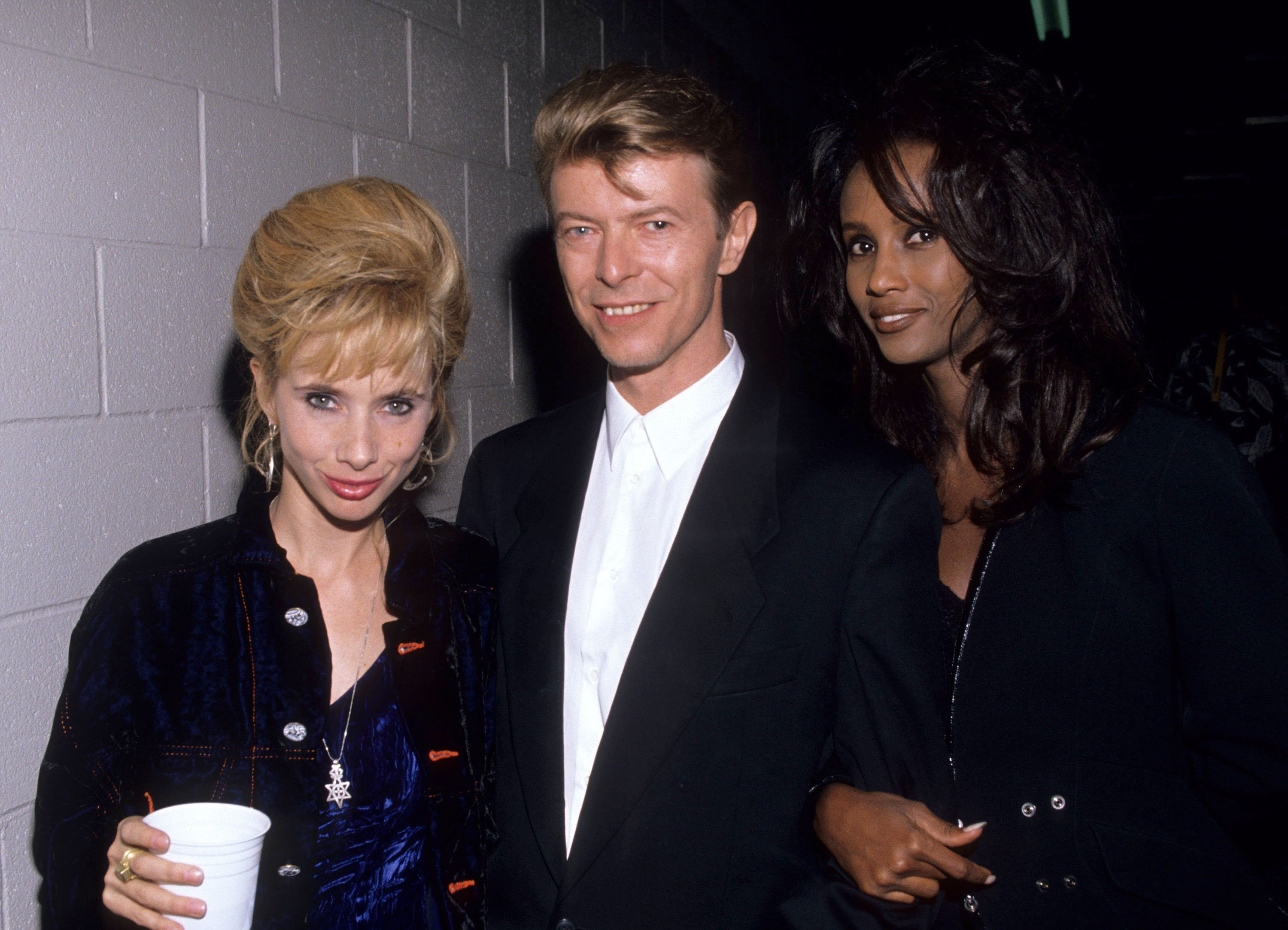 Picture of David Bowie and Iman with a guest at a David Bowie concert, circa 1990 | Source: Getty Images
However, Abdulmajid eventually gave in, and the pair started dating. The couple was keen on keeping their relationship private and did things low-key. The model believed it was absurd to think celebrities could not live anonymously.
DETAILS OF THE COUPLE'S WEDDING AND MARRIAGE AFTERWARDS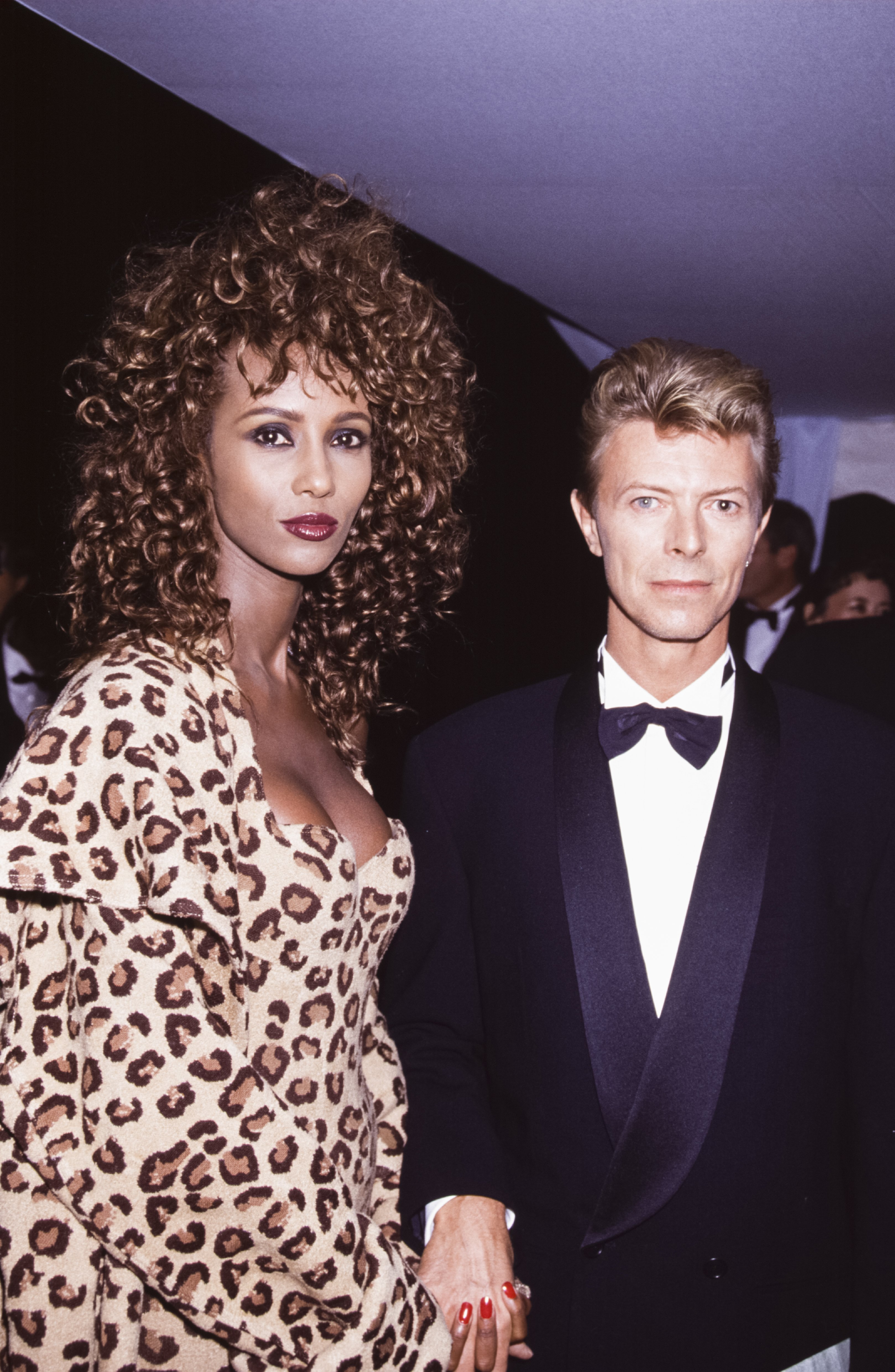 David Bowie with his wife Iman in September 1991 in Versailles, France | Source: Getty Images
On April 24, 1992, David and Abdulmajid first tied the knot in a private ceremony in Lausanne, Switzerland. Then, on June 6 that year, they did their formal wedding ceremony in Florence, Italy.
Despite being celebrities, the couple's union was like every other regular marriage. The model said she cooked dinner every night for her husband, she took their daughter, Lexi, to dance lessons, and David spent quality time with their daughter, playing music.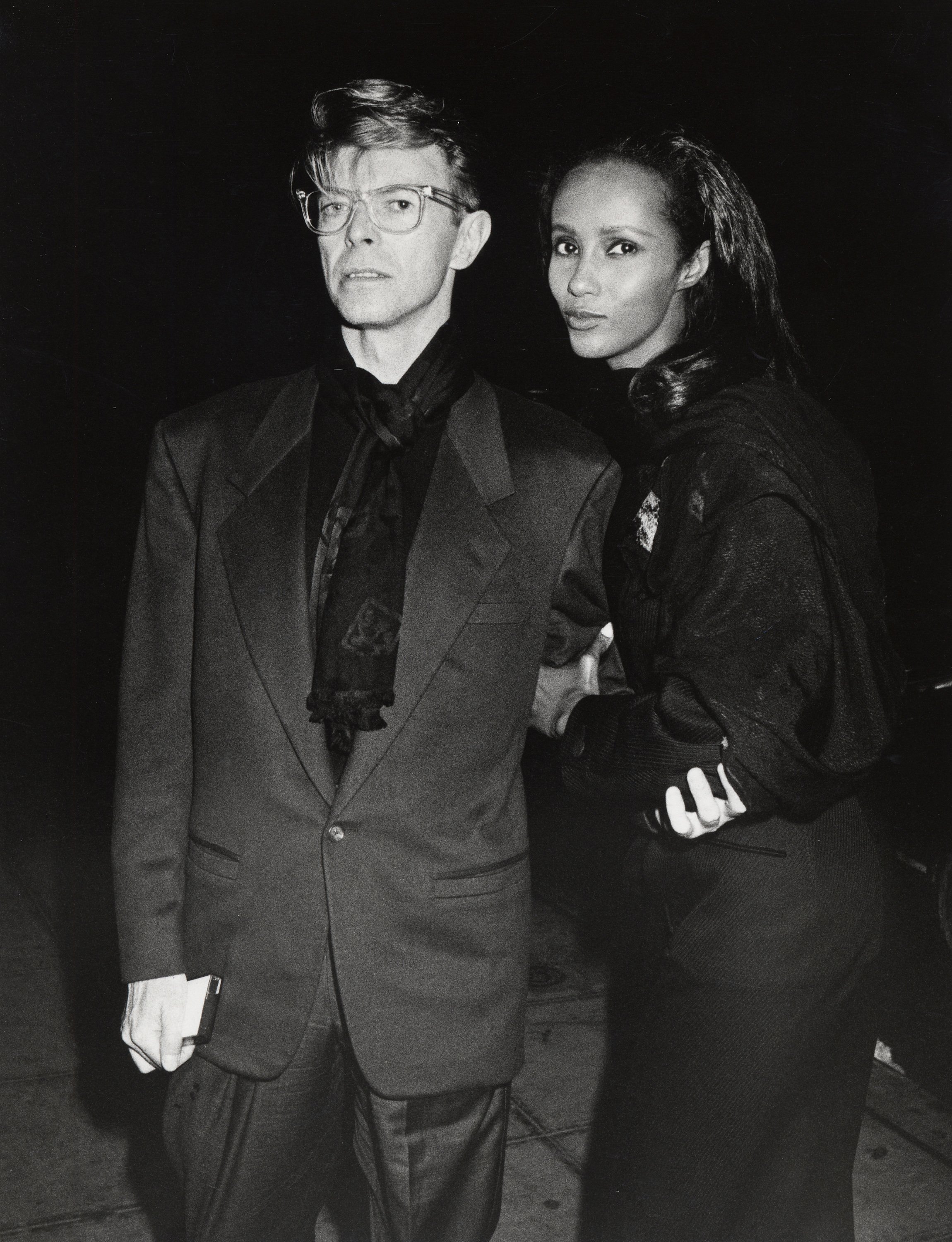 David Bowie with his wife Iman at the Eduard Nakhamkin Fine Arts Gallery Benefiting The American Cancer Society event on November 27, 1990 | Source: Getty Images
Overall, David and his wife were more focused on building a happy and ordinary family than on the public's opinion of a celebrity marriage.
INSIDE DAVID'S CANCER DIAGNOSIS/DEATH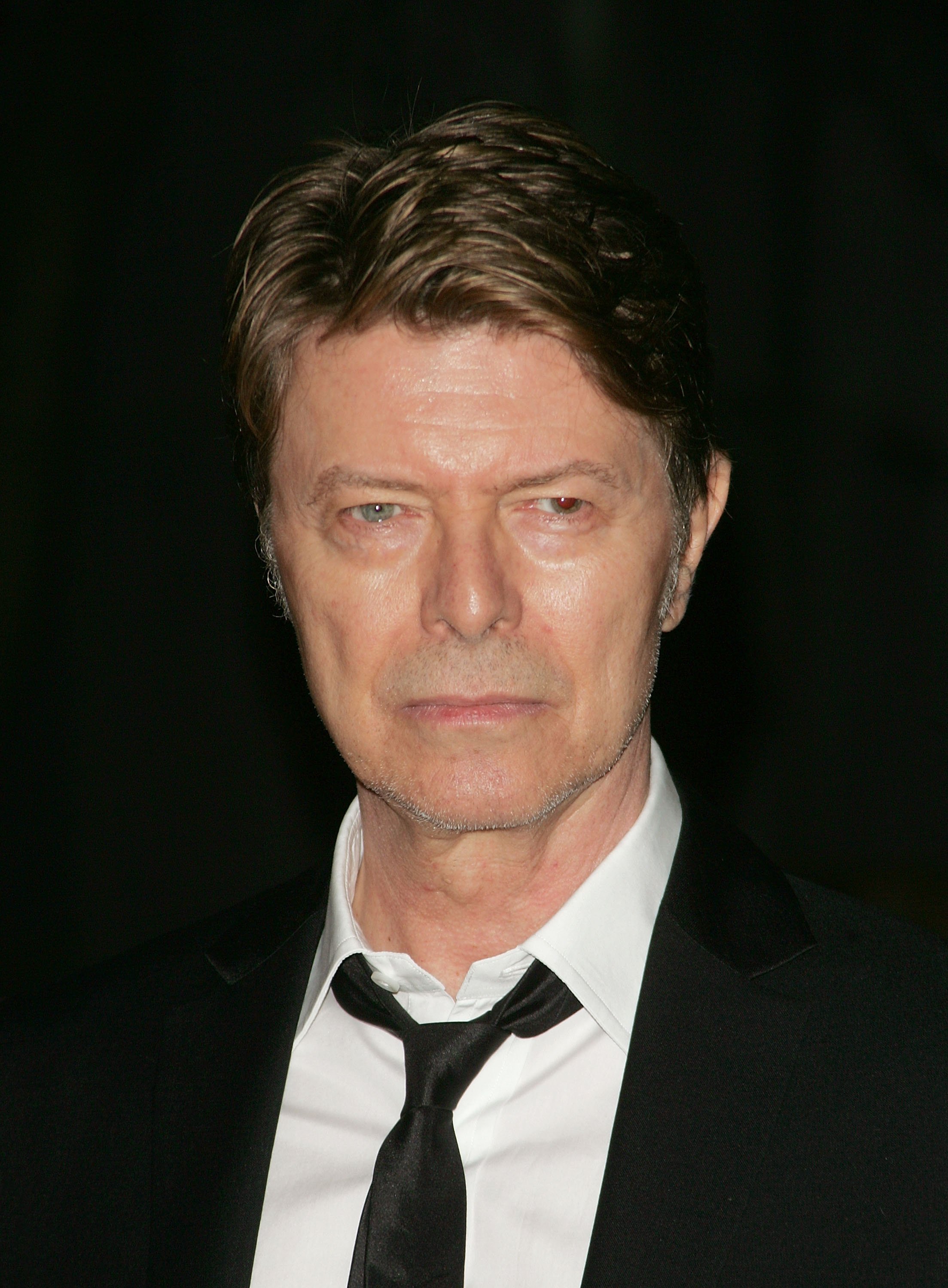 David Bowie arrives at the 7th Annual Tribeca Film Festival - Vanity Fair Party at the State Supreme Courthouse on April 22, 2008 in New York City, New York | Source: Getty Images
In 2014, David was diagnosed with Liver cancer, and it was a challenging time for him and his family. However, the singer kept his diagnosis a secret and only opened up to his closest collaborators.
Tony Visconti, one of David's close friends, revealed how the actor struggled with the illness. According to him, David would call him sometimes when he finished treatment, and he would sound frail and "messed up."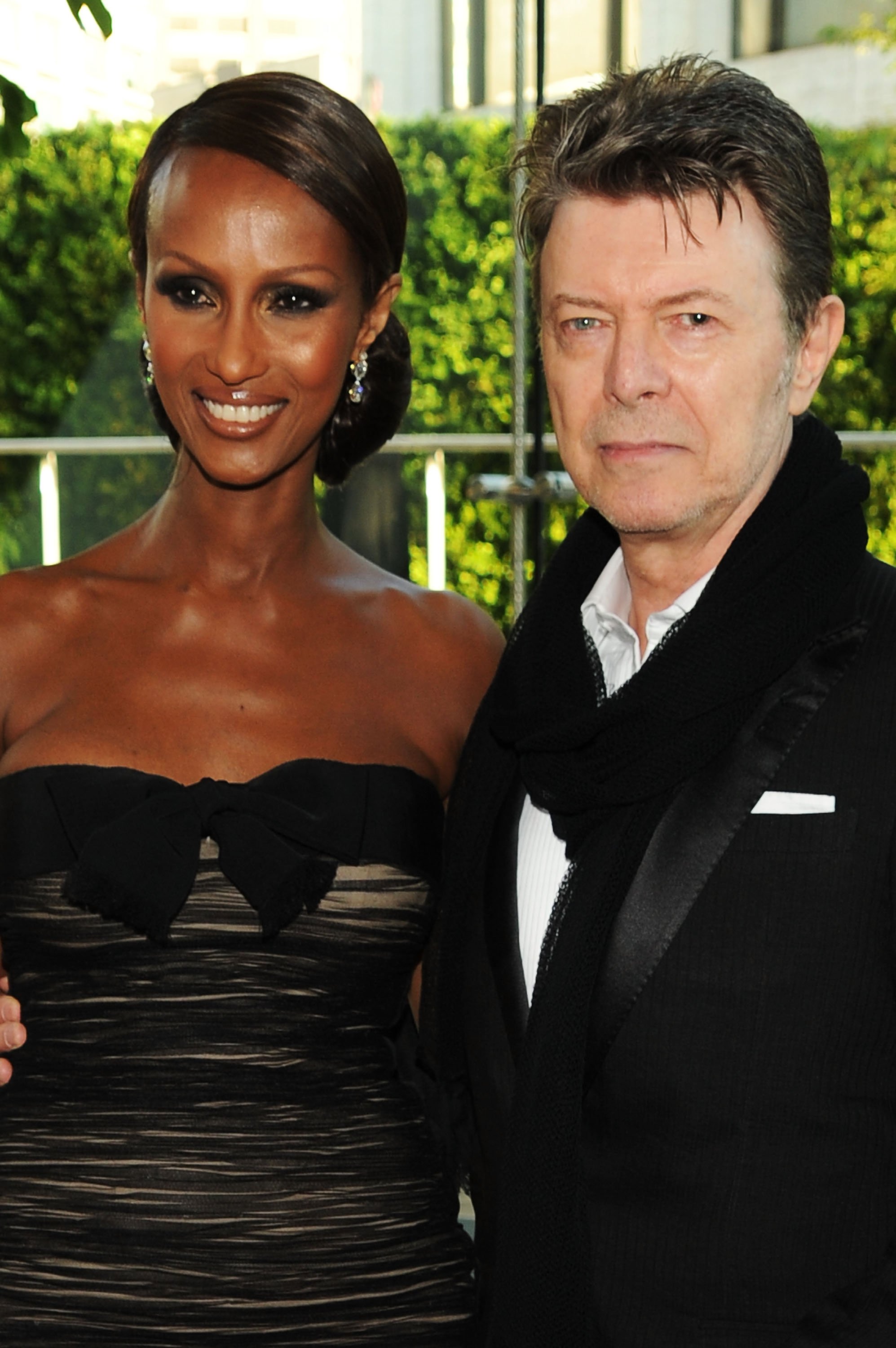 Model Iman and musician David Bowie attend the 2010 CFDA Fashion Awards at Alice Tully Hall, Lincoln Center on June 7, 2010 in New York City | Source: Getty Images
However, the singer tried to stay strong, and in 2015, he was in remission. Unfortunately, in November 2015, the cancer returned, and it was worse, as it had spread around David's body.
Those last few months for the singer were his darkest moments, yet David tried to remain brave. From his sickbed, he recorded five demos for five songs, and one month before his demise, he appeared on the opening night of his Off-Broadway show.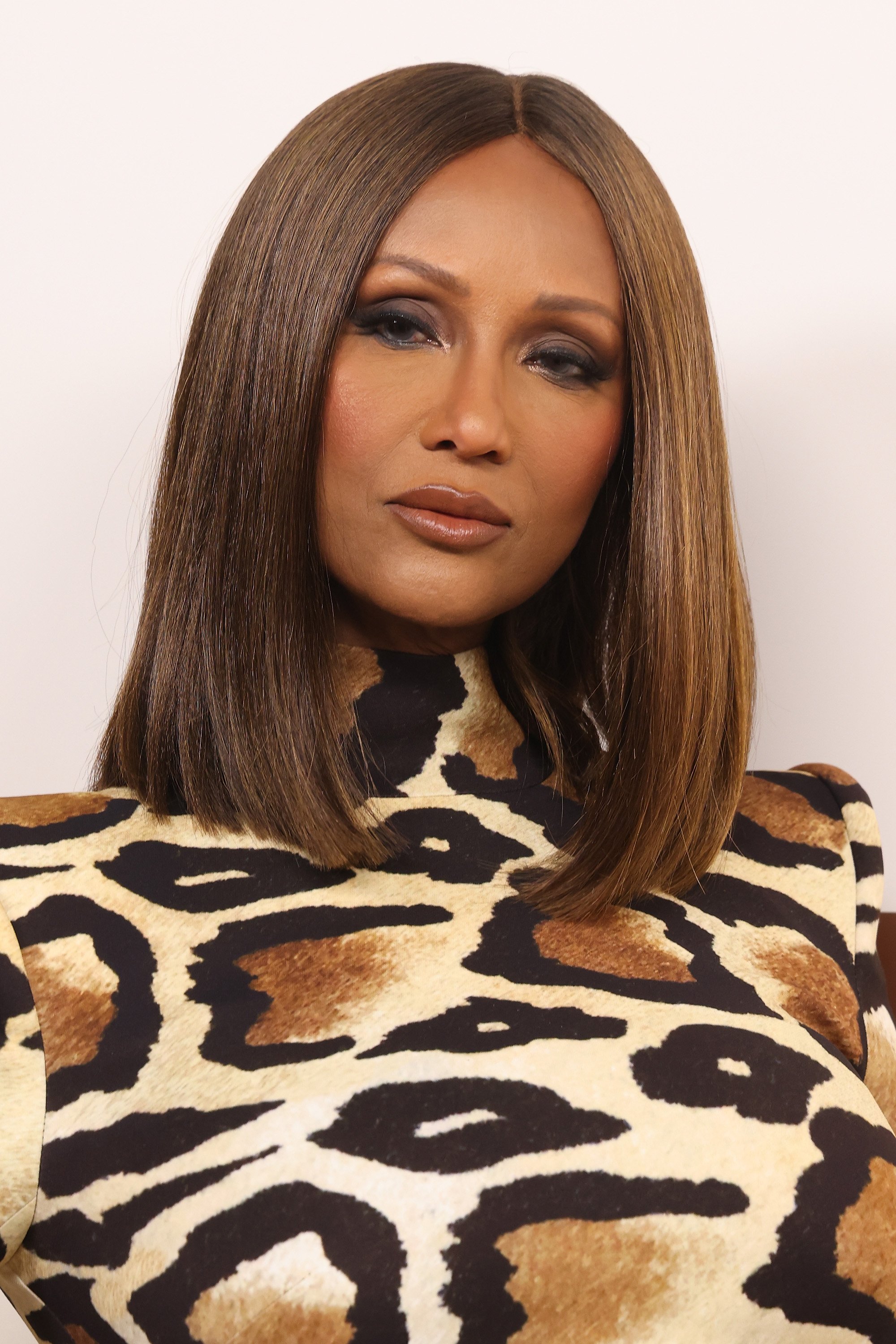 Iman attends The Fifteen Percent Pledge Benefit Gala at New York Public Library on April 02, 2022 in New York City | Source: Getty Images
Sadly, on January 10, 2016, David passed away. Following his death, Abdulmajid reflected on her marriage and how much of a great husband David was. According to her, he was warm and gentle, adding that David was the "only man for her."
ABDULMAJID HAS NO PLANS TO REMARRY
In November 2021, Abdulmajid revealed that she had no intentions of marrying again because she still feels married. Regarding her late husband, the fashion model still considers him as "her husband" and not "her late husband."
In the absence of David, Abdulmajid is determined to be a great mom to their daughter, Lexi, who was born in August 2020 and is an artist.
Please fill in your e-mail so we can share with you our top stories!