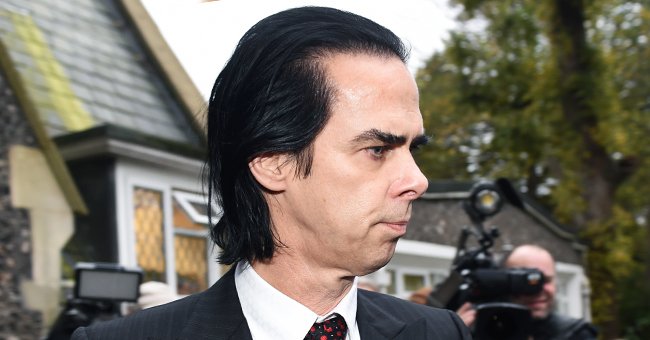 Getty Images
Nick Cave's Son Jethro Dies: All the Tragic Losses That Marked the Life of the Musician
Australian singer Nick Cave is left heartbroken after the passing of his son, Jethro, two days after his release from prison. The tragedy came years after Cave lost another loved one to a horrific incident.
It had only been two days since 30-year-old Jethro Lazenby's prison release when he passed away due to undisclosed reasons.
Jethro, Nick Cave's son, was placed behind bars after physically assaulting his mother over an argument about cigarettes, leaving her bruised. He was released on bail following his lawyer's revelation of his schizophrenia diagnosis.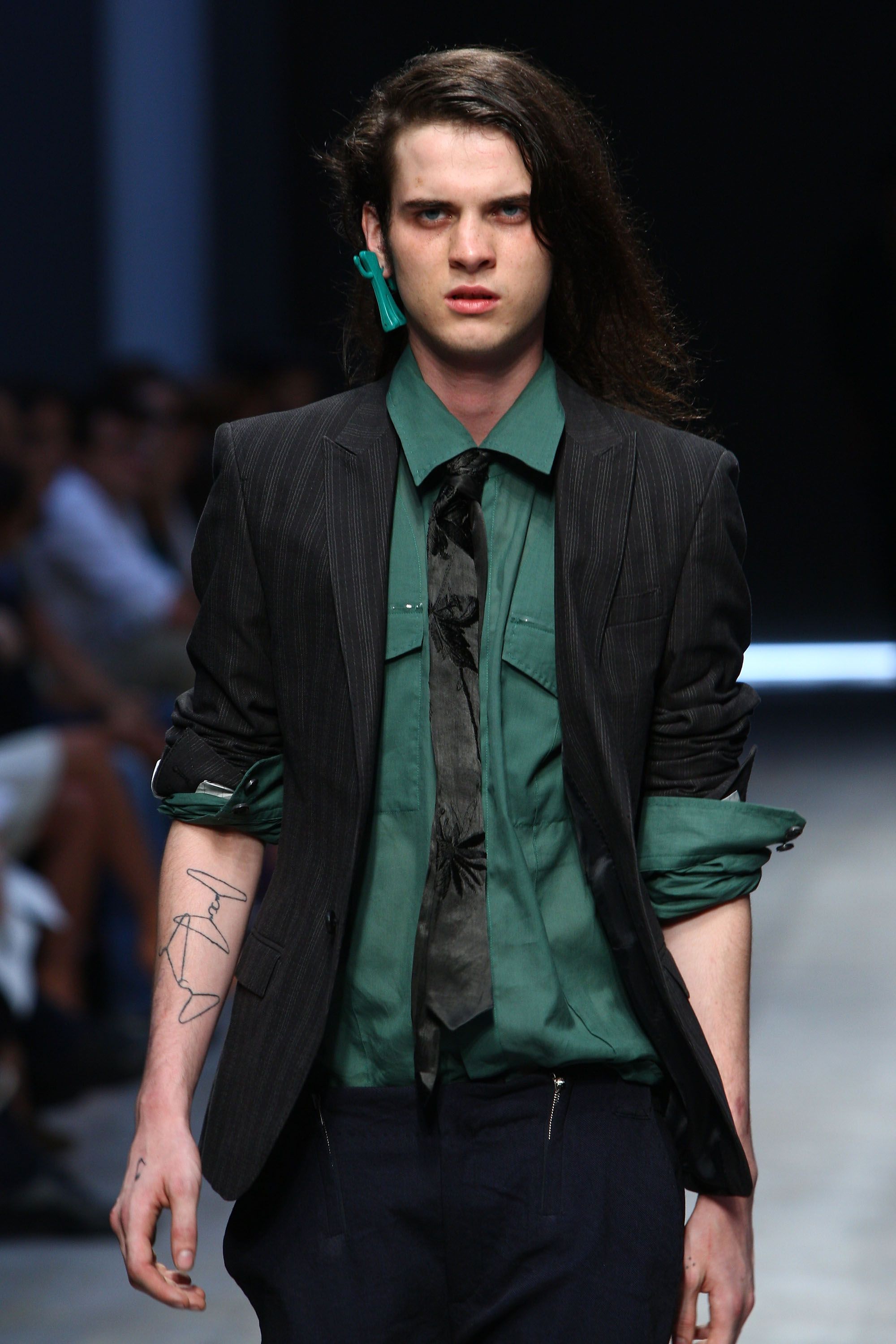 Jethro Lazenby Cave at the Costume National Homme show as part of Milan Menswear Fashion Week Spring/Summer 2010 on June 20, 2009 in Milan, Italy. | Source: Getty Images
The Nick Cave and the Bad Seeds frontman released a statement confirming his son's death. "With much sadness, I can confirm that my son, Jethro, has passed away. We would be grateful for family privacy at this time," he said.
Jethro grew up with a complicated relationship with his father, whom he only met at the age of seven or eight. Admittedly, Cave regretted not connecting with his son at a young age, but as time passed, they were able to mend their relationship.
Unfortunately, Jethro's death was not the only tragedy the singer endured in his life. Years ago, he also went through grief with the loss of those close to him.
NICK CAVE'S FATHER DIES IN A CAR CRASH
Cave first experienced death when his estranged father passed away in a vehicular accident. The artist was only 19 years old at that time and in prison due to burglary.
Admittedly, Cave took some steps to deal with his grief, such as moving to Los Angeles as his home in Brighton became "too sad" after Arthur's death.
Unfortunately, he and his father never managed to rebuild their relationship before the accident. He has since avoided the topic surrounding his father's passing.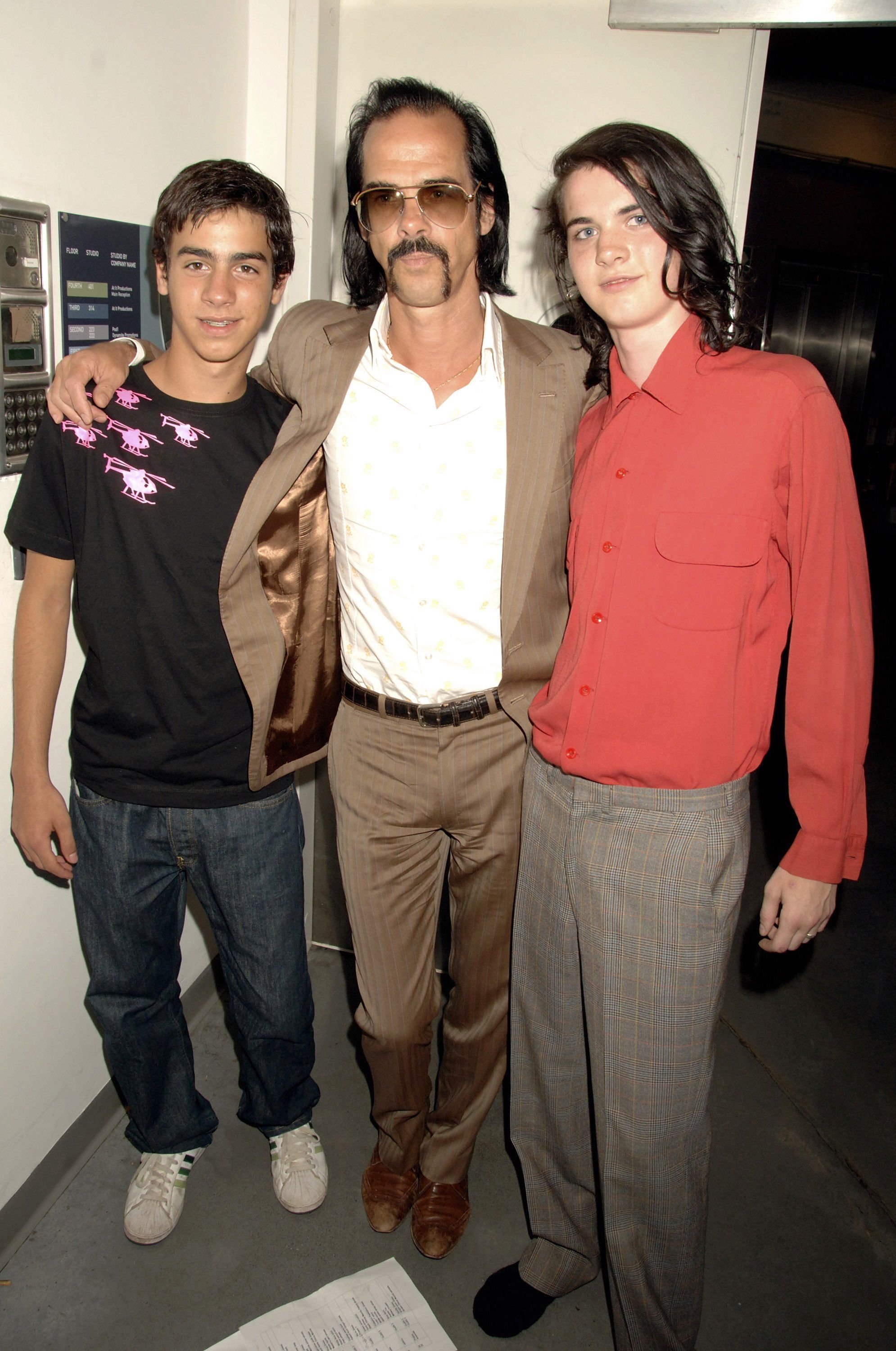 Nick Cave, Luke Cave, and Jethro Cave during the fashion show at Portobello Film Festival curated by Bella Freud with clothes from Portobello Market, at Westbourne Studios on August 3, 2006 in London, England. | Source: Getty Images
NICK CAVE'S SON, ARTHUR, TRAGICALLY DIES AFTER FALLING OFF A CLIFF
In 2015, Cave experienced yet another tragedy with the loss of his 15-year-old son, Arthur, who died from a cliff fall near their residence in England. Arthur's friend, Kimya Hajisaeagh, said:
"I think he was with his brother and a friend at some point that day, but I don't know whether he was with him at the time he fell. He wouldn't normally hang around here, but one of our friends lives near the hillside."
According to an inquest, Arthur was intoxicated with LSD during his death. Cave welcomed Arthur and his twin brother, Earl, during his marriage with Susie Bick, his current wife.
NICK CAVE LOSES "BEST FRIEND," ANITA LANE
In 2021, Cave's close friend and fellow musician, Anita Lane, passed away at 61. She was a rocker who collaborated with Cave for some music productions.
The pair met in 1977 as teenagers and became lovers for some time. "She was the smartest and most talented of all of us, by far," Cave said.
Lane released her first solo album in 1993, produced by Mick Harvey. She is also the woman behind the 2001 album "Sex O'Clock."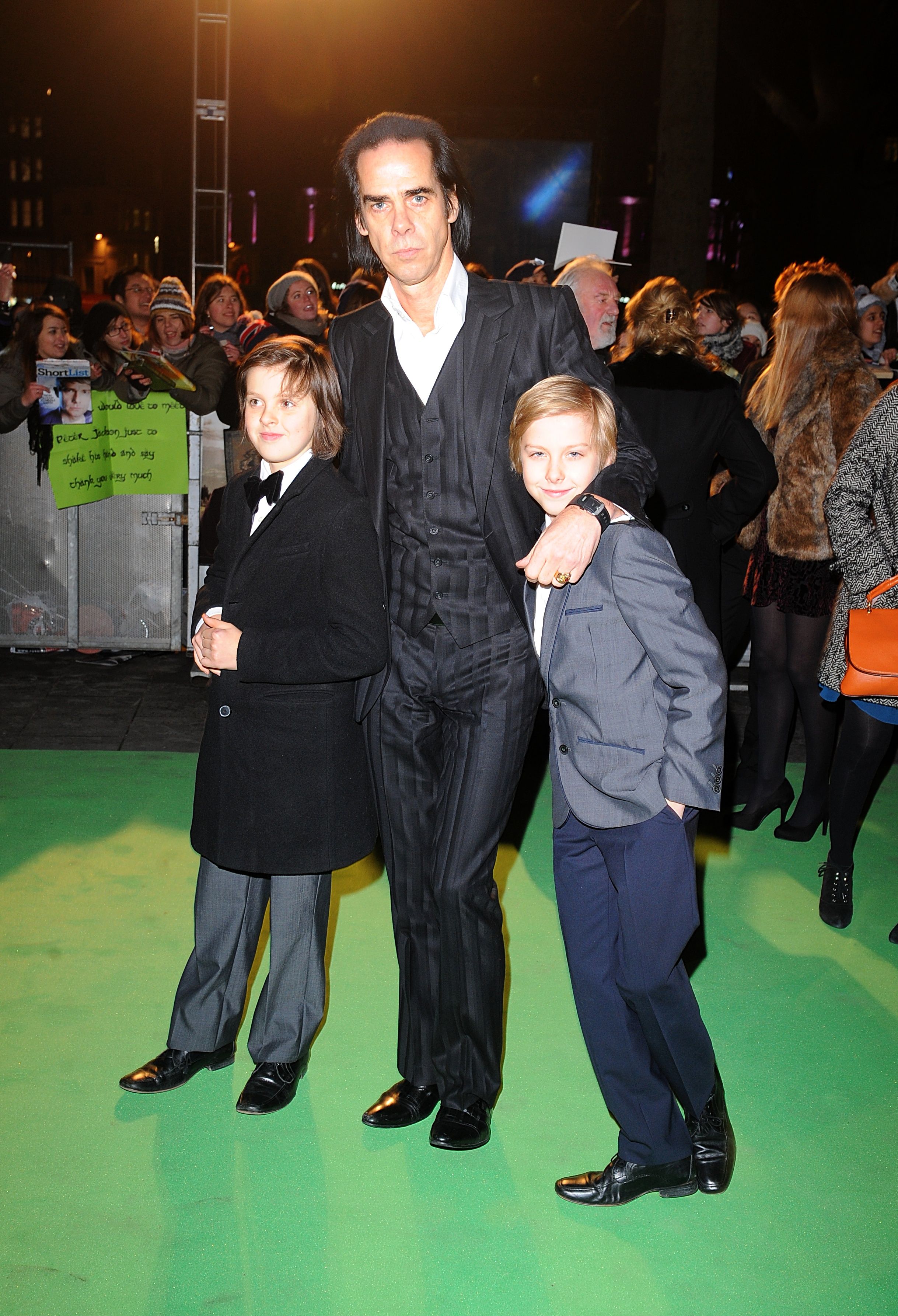 Luke and Jethro during the UK Premiere of The Hobbit: An Unexpected Journey at the Odeon Leicester Square, London. | Source: Getty Images
NICK CAVE'S ADVICE ON BATTLING LOSS
With several experiences involving a loved one's death, Cave learned a lot about how grieving works. He said, as told by NME:
"We have come to see that grief is not something you pass through, as there is no other side. For us, grief becomes a way of life, an approach to living, where we learned to yield to the uncertainty of the world [...]."
Admittedly, Cave took some steps to deal with his grief, such as moving to Los Angeles as his home in Brighton became "too sad" after Arthur's death.
Recently, the world dealt with another death. Country artist Mickey Gilley died at age 86 on May 7, 2022. Gilley is the man behind several chart-toppers, including "Room Full of Roses."
Please fill in your e-mail so we can share with you our top stories!