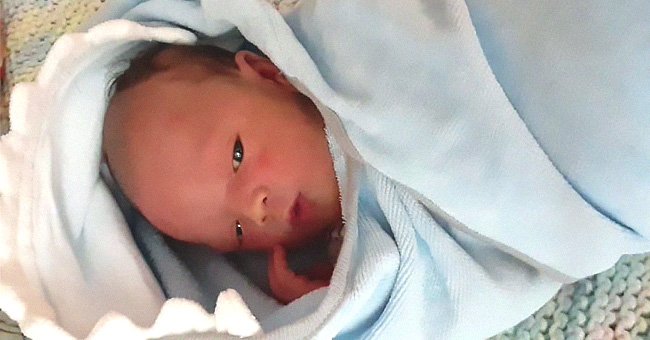 twitter.com/FOX26Houston
Homeless Veteran's Wife Delivers Baby in the Car They Live In
While many people plan when and how to have their babies, including how many, things do not always go according to plan. Sometimes, these little ones spring up by surprise, yet they are the most pleasant of all creatures. See how a homeless veteran's wife delivers their first baby.
It is often said that planning makes it less likely for one to fail. However, when it comes to some instances, it is never so. In fact, many of the special blessings in life are never planned, mainly when it deals with babies.
They are unique beings, vulnerable yet awe-inspiring, with their soft breaths, cuddly little hands and feet, and bright eyes, all reaching out for love and protection.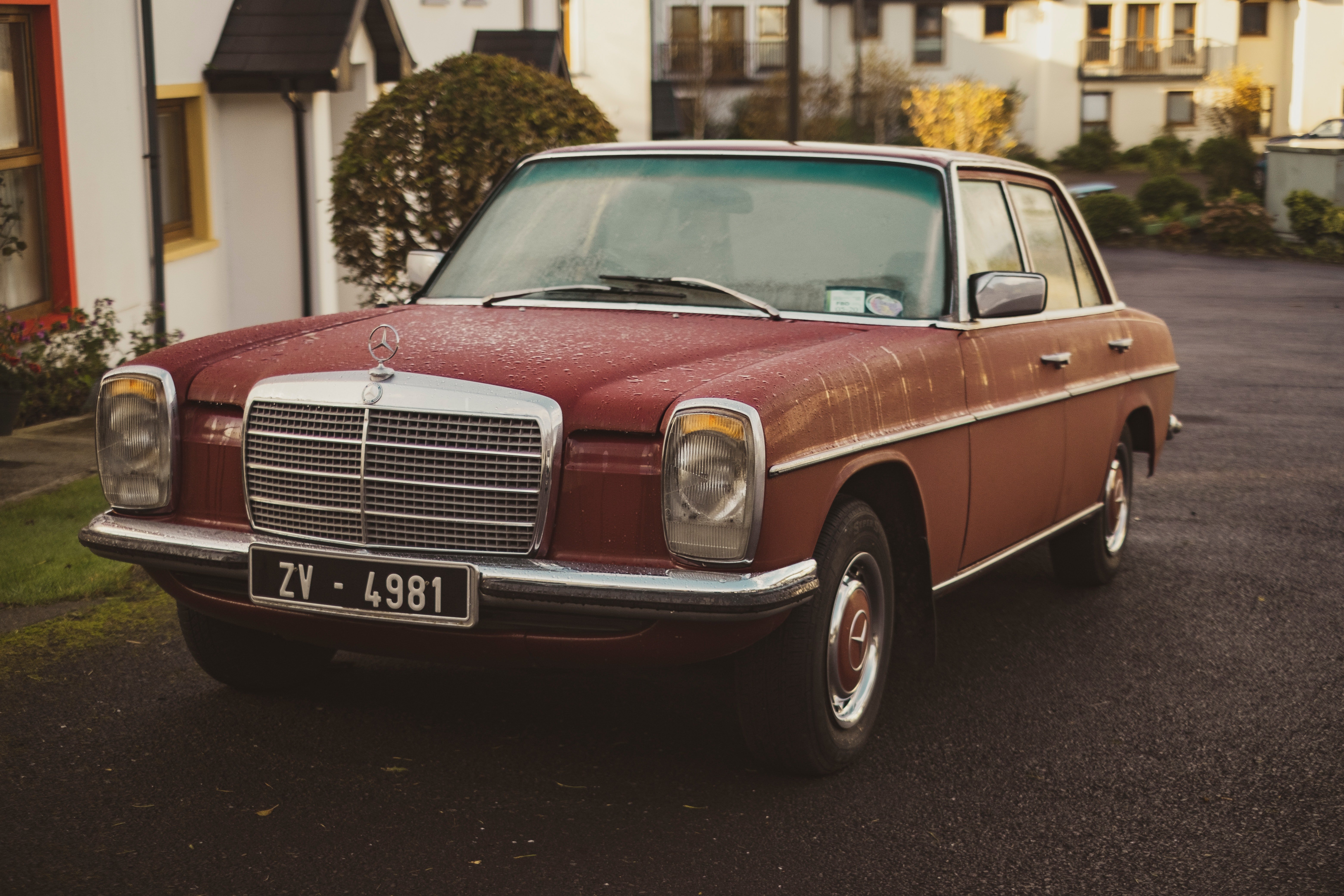 Harris's wife delivered their baby in the car they lived in | Source: Pexels
For Caleb Harris, a former officer in the U.S. Forces, his bundle of preciousness came at the least expected time. Harris and his wife had financial constraints and were not looking to have a baby.
Despite their circumstance, the couple joined forces and gave their child a grand welcome that any parent in their position could afford. Here is more on the twisty tale.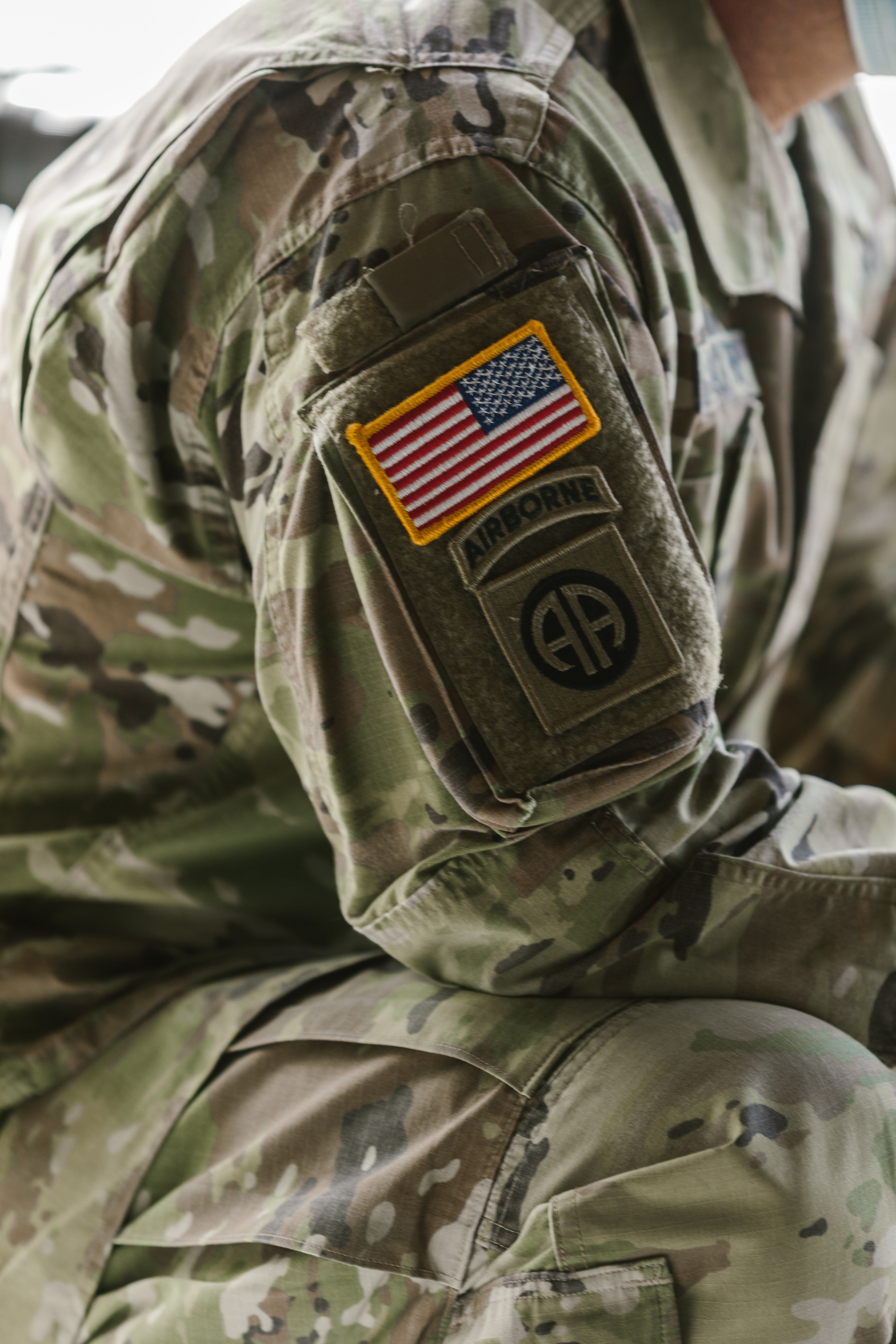 Caleb Harris served in the U.S. army | Source: Pexels
CALEB HARRIS'S LIFE BEFORE BABY ARRIVED
Harris lived a comfortable life at this time in 2020. After serving in the U.S. Forces, he enrolled in a college, and the future looked great until the coronavirus period when schools were forced to adopt online studying.
This was challenging for Harris, who did not own a laptop. Sadly, he lost the GI Bill money used for school tuition and other bills.
During this time, his wife fell pregnant with their first child. This was great news, but it came when they were struggling. Still, the couple decided to keep the child, and Harris found a job with a furniture moving company.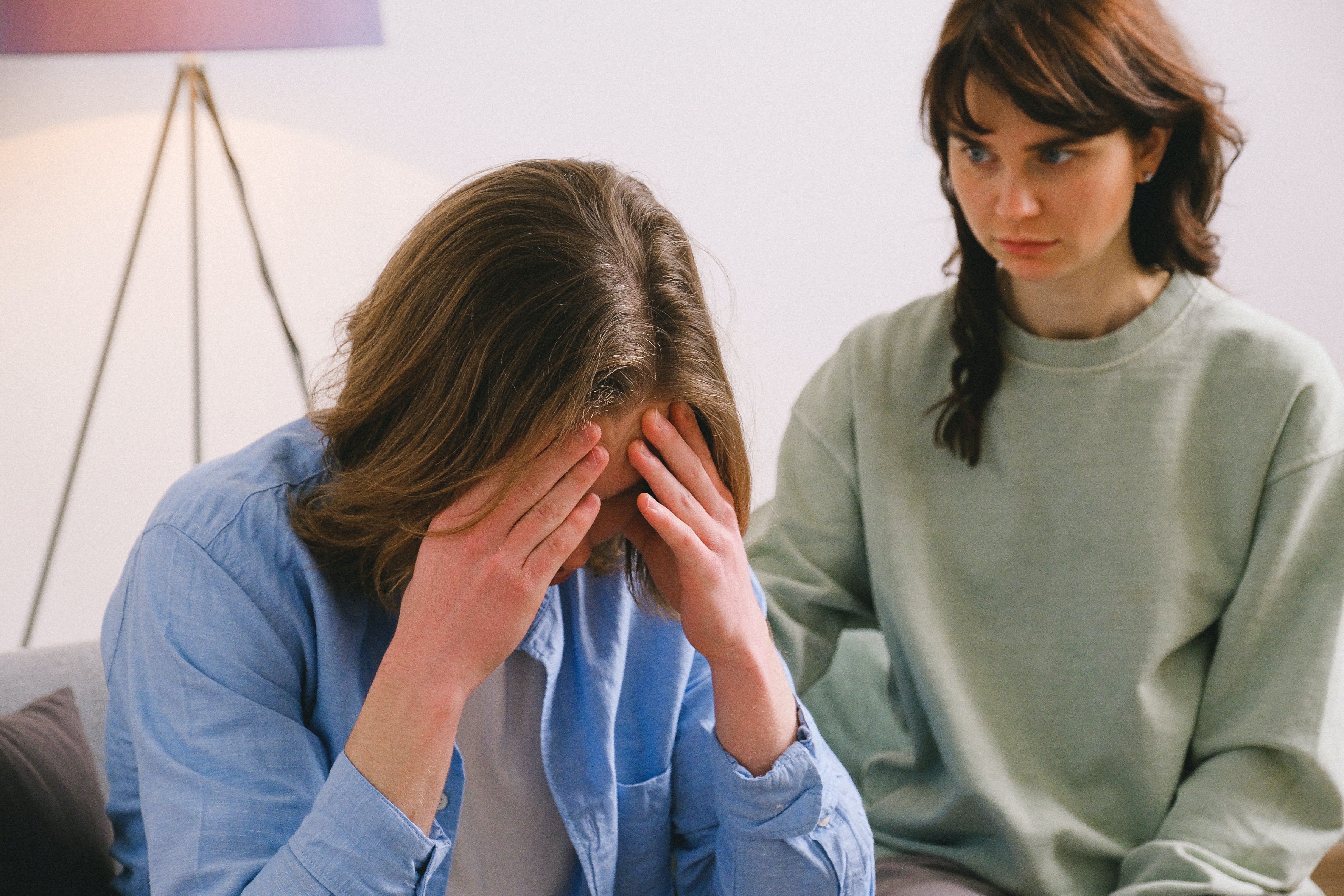 Harris's wife fell pregnant and the couple, although happy at the news, became worried because it came when they were struggling | Source: Pexels
Although he earned money, it was not enough to cater to their needs. The couple moved into their car while Harris applied for Section 8 housing and a few other programs open to veterans.
Because of his wife's condition, he sent her to live with family in San Francisco, but she returned after a while, hoping that one of their applications would be successful before her due date.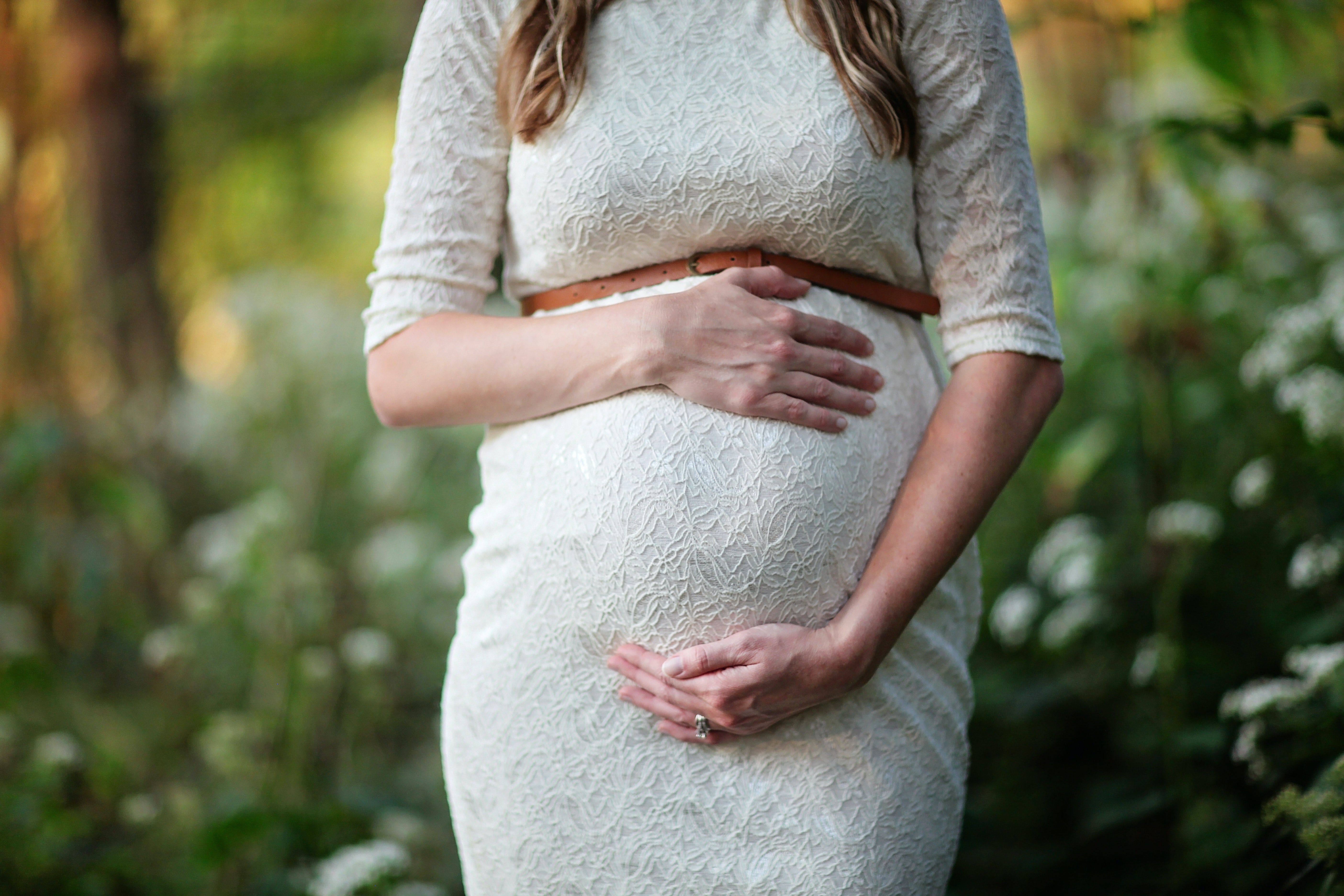 Caleb Harris's wife was eight months pregnant | Source: Pexels
When Harris's wife returned, she did not think that her baby would arrive as soon as it did. The expectant mother, who was eight months gone, began feeling contractions around 2 a.m. one weekend.
A short time later, her water broke, and the placenta became visible. Harris quickly phoned paramedics, who assisted him with the delivery over the phone.
They later checked into a hospital, and thankfully, the mother and child were in sound condition. A Council officer, Nury Martinez, helped the couple secure a motel room, which they moved into once they left the hospital.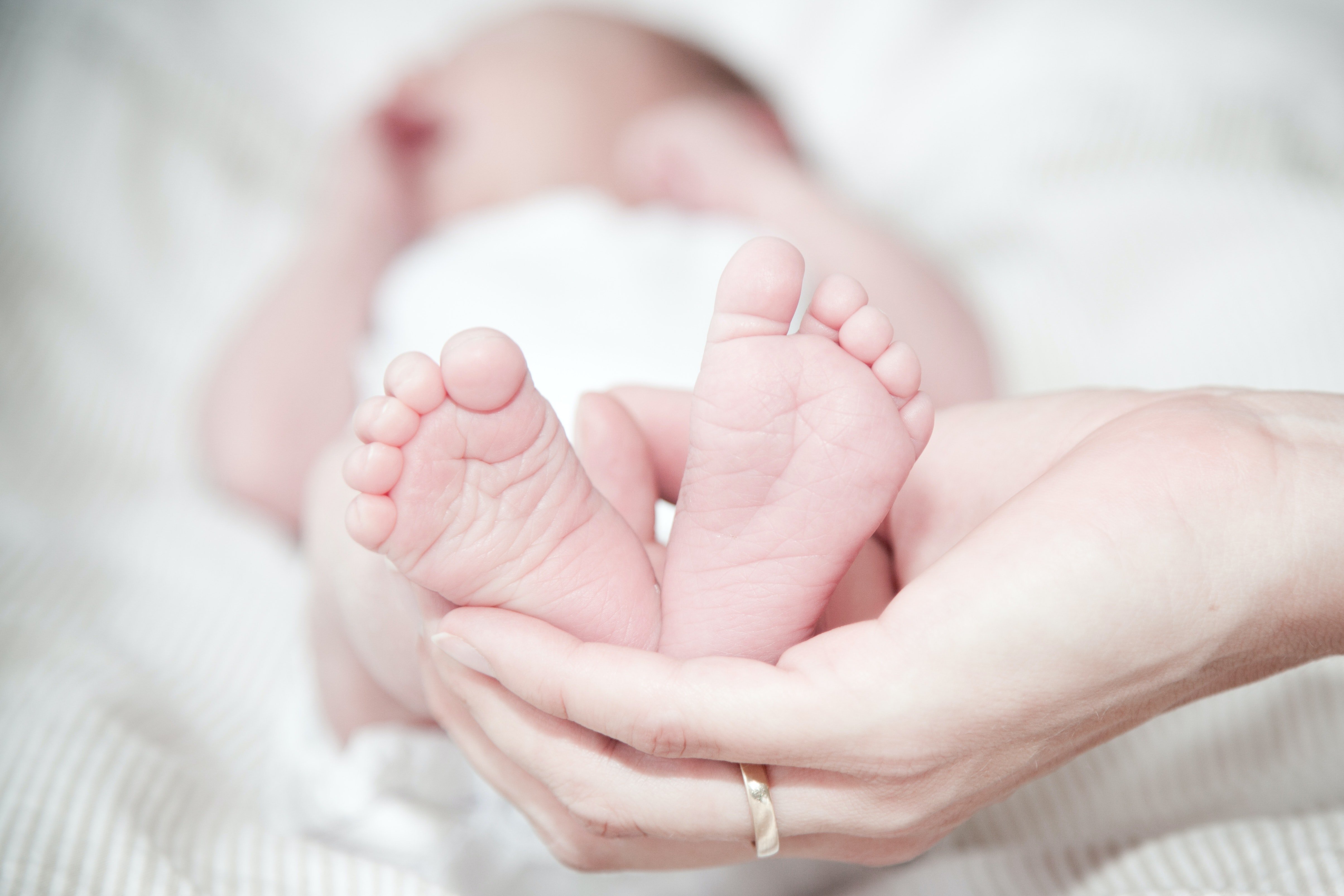 The delivery was safe and mother and child were in sound condition | Source: Pexels
ANOTHER UNEXPECTED DELIVERY BY A RED LIGHT
In April 2022, another couple from Carpentersville, already parents to two kids, got the shock of their lives when their third child was born.
Like Harris's child, this baby was delivered in a car. This was not the first time for Katie Hayes, who believed that her Friday was going to be like every ordinary day.
Hayes explained that she woke up feeling like her usual self and went about her daily duties. Soon, the contractions kicked in, but being an experienced mom, she thought lightly about it until it intensified.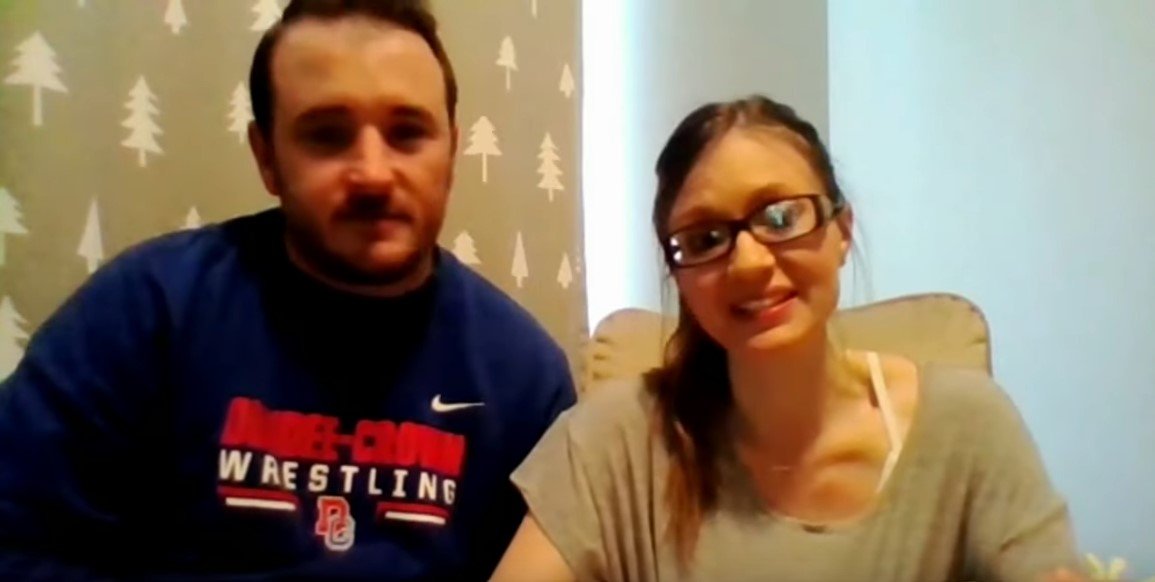 Picture of Katie Hayes and her husband Tim with their newborn baby | Source: Youtube/ABC 7 Chicago
At this point, the couple raced to the hospital after getting the bags in the car. Although the Advocate Sherman Hospital in Elgin, where she registered, was not too far from their home, the couple did not make it in time, as her water broke. According to Hayes:
"And that's when I knew, because my other son, as soon as that happened he was out within like two minutes…We still had like 10 lights to get to the hospital."
Even though they knew time was running out, the couple stayed on the road, and luckily, they hit all the green lights until they reached Fox Lane and Randall Road.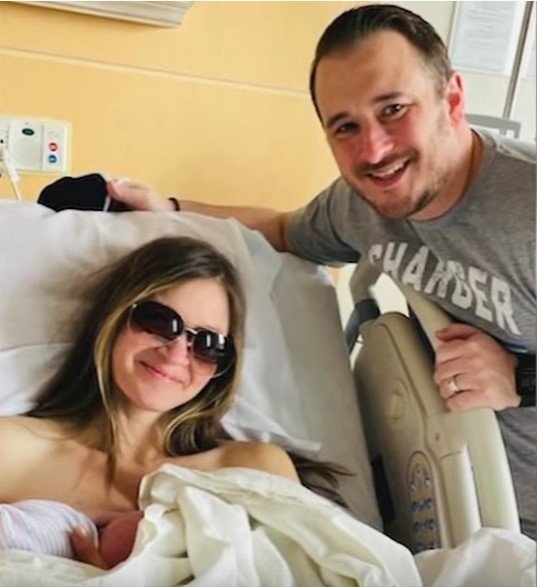 Picture of Katie Hayes and her husband Tim with their newborn baby | Source: Youtube/ABC 7 Chicago
That was when Hayes realized that her baby's head had popped out. Surprisingly, her husband, Tim, showed bravery as he parked and "helped her get him out."
The baby was delivered within the minutes they spent in the red light, and nobody guessed what was happening. As soon as it hit green, Tim handed the baby back to its mother, and they journeyed to the ER, where they received adequate attention.
The couple named their son Hudson Fox Hayes: Fox was derived from the lane he was born in. His birth on April Fool's Day was a surprising story to the couple's family and friends.
They found it unbelievable that Hudson was born in a car with Tim's help, but the couple has remained grateful for such an experience, adding that it made a "great story and memory."
Please fill in your e-mail so we can share with you our top stories!