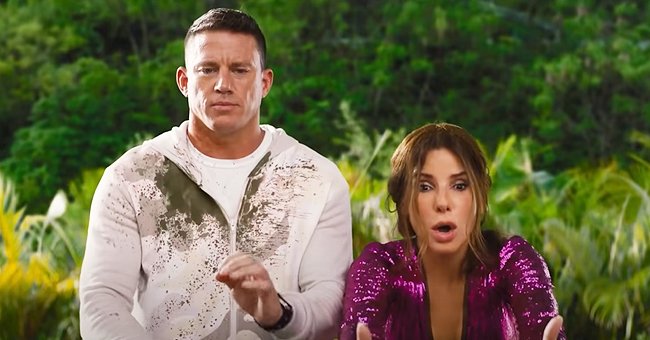 YouTube/Movie Coverage
What Is in the 'Lost City' Deleted Scene?
Since the pandemic, more movie lovers have had to stream movies on different streaming platforms. Even as the theaters open up for business, streaming movies has become the order of the day.
Film and television production and distribution companies have found ways to bridge the gap and take their movies to streaming platforms and show them in the theaters.
"The Lost City," which was released in theatres by Paramount Pictures in March 2022, has been made available for streaming less than two months after it hit the cinemas.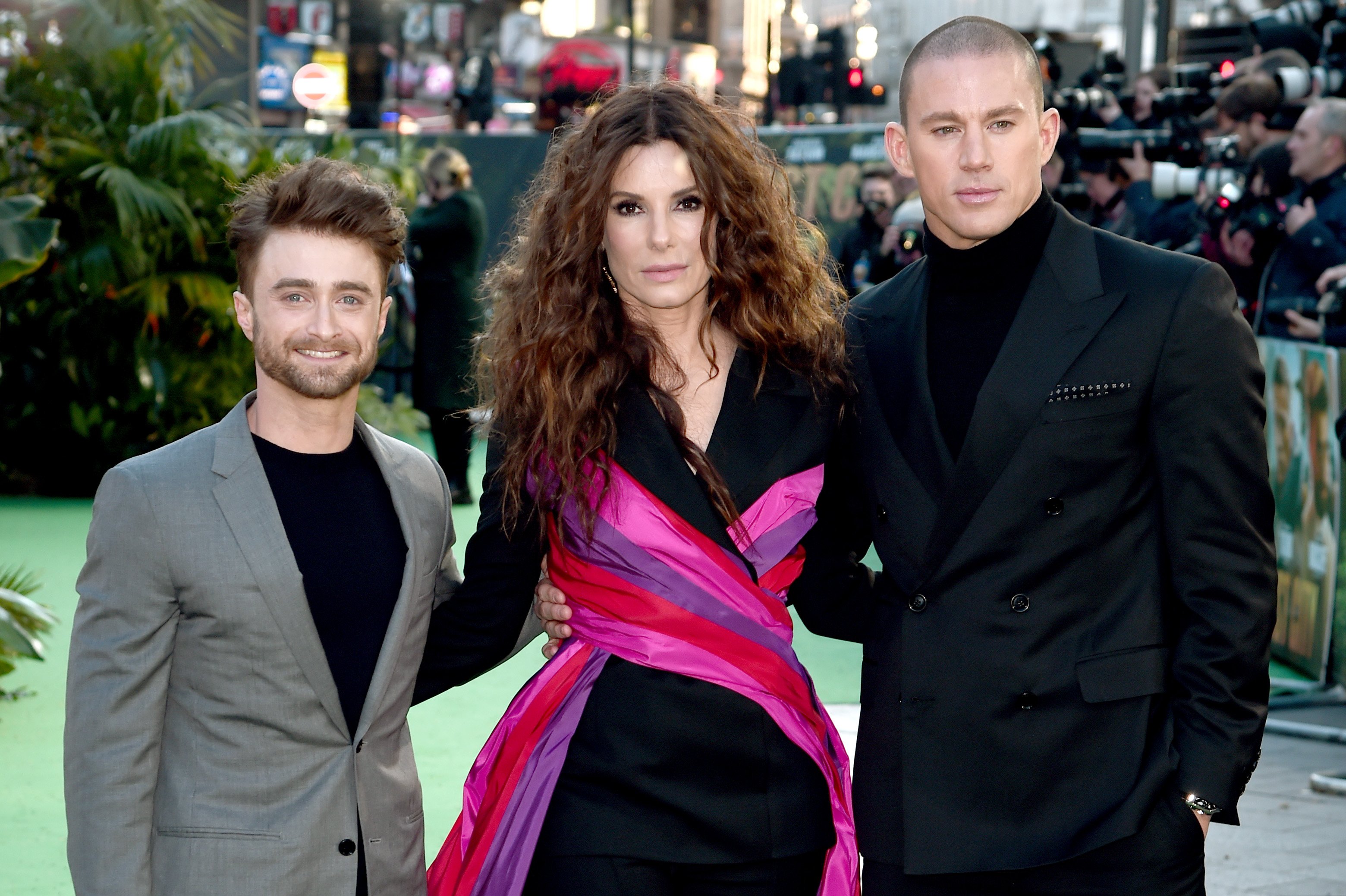 Daniel Radcliffe, Sandra Bullock, and Channing Tatum at the UK screening of "The Lost City" on March 31, 2022. | Source: Getty Images
Movie lovers can now watch the action-adventure comedy movie, which the Nee brothers directed on Paramount Global owned subscription video-on-demand service, Paramount+, from May 10, 2022.
However, those who watched it at the theaters would be seeing additional scenes if streaming the movie at home. The scenes deleted for theater became a unique feature for the movie's digital release.
WHAT IS THE DELETED SCENE OF "THE LOST CITY"?
In the deleted scene, Sandra Bullock's character calls Joan Pringle while looking for Da'Vine Joy Randolph. Pringle informed Bullock that she was stuck, and Bullock replied that they were both stuck.
However, after Pringle spoke about her losses in life, she asked Bullock if the place she was at was pretty. Bullock then admired her surroundings and told Pringle that it was beautiful.
WHAT CHANGES DANIEL RADCLIFFE REQUESTED BEFORE STARRING IN "THE LOST CITY"
In the movie, Daniel Radcliffe played the role of an eccentric billionaire who was also an international criminal. He captured Bullock's character hoping she would lead him to an ancient city's lost treasure featured in her books.
When the "Harry Potter" star realized that he would be starring alongside "Magic Mike" actor Channing Tatum and "The Curious Case of Benjamin Button" star Brad Pitt, he requested a makeover.
He asked them to do something about his face and hair. Radcliffe said:
"So, they gave me a very very nice haircut which I still have, it is just how I look now, and they put me in amazing suits."
Even though the "Now You See Me 2" actor starred in the same movie as Pitt, he revealed that they were never on set at the same time.
WHAT DID BRAD PITT DO IN "THE LOST CITY" TRAILER?
In "The Lost City," Pitt played the role of a human tracker and action man. Though his role is uncredited, he appeared in the trailer for over ten seconds. Bullock is the one who asked him to be in the movie.
Pitt asked their shared hairstylist, Janine Thompson, to call up Sandra Bullock to do the movie "Bullet Train." So, when she saw the role for "The Lost City," she also asked Thompson to call Pitt for the part, which he obliged.
When he arrived on set, Bullock was shocked that Pitt had bulked up for a role that required him to be on set for only three and a half days, even though he gave them an extra day after she asked him for it.
Please fill in your e-mail so we can share with you our top stories!