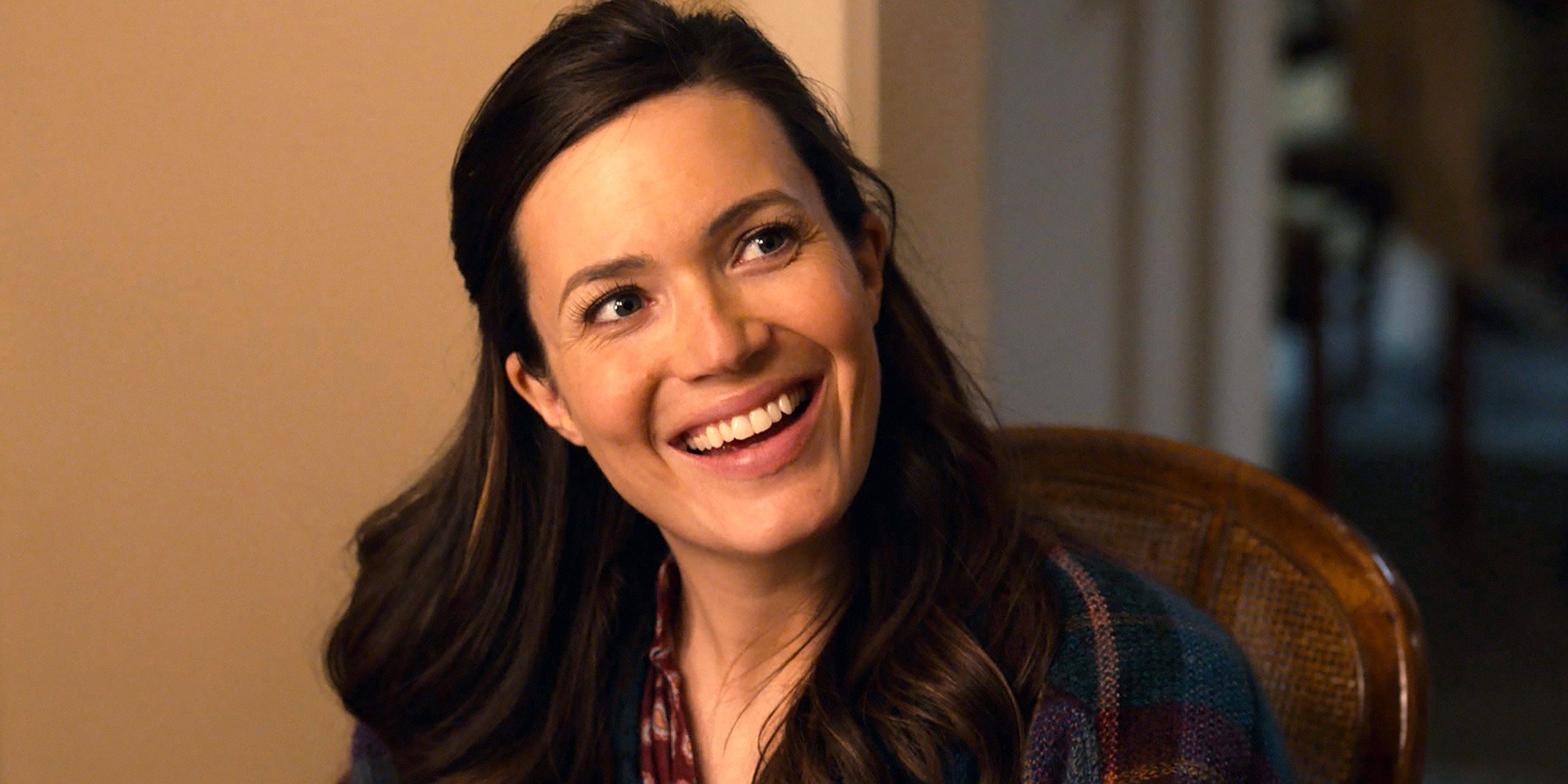 Getty Images
Why Mandy Moore Vomited after Reading Penultimate Episode of 'This Is Us'
Born Amanda Leigh Moore but popularly known as Mandy Moore, she is a gifted musician and an outstanding actress. She broke into the recording industry with commercials and voiceovers before releasing her "So Real" album in 1999.
After a supporting role in "The Princess Diaries" in 2001, she became the lead actress in "A Walk To Remember" in 2002 before getting recurring roles in "Entourage" and "Scrubs."
Her performance in NBC's 2016 "This Is Us," which is about to complete its sixth season, drew viewers' attention. She received a Golden Globe nomination for her role, a shared SAG Awards with the rest of the cast, and an Emmy nomination.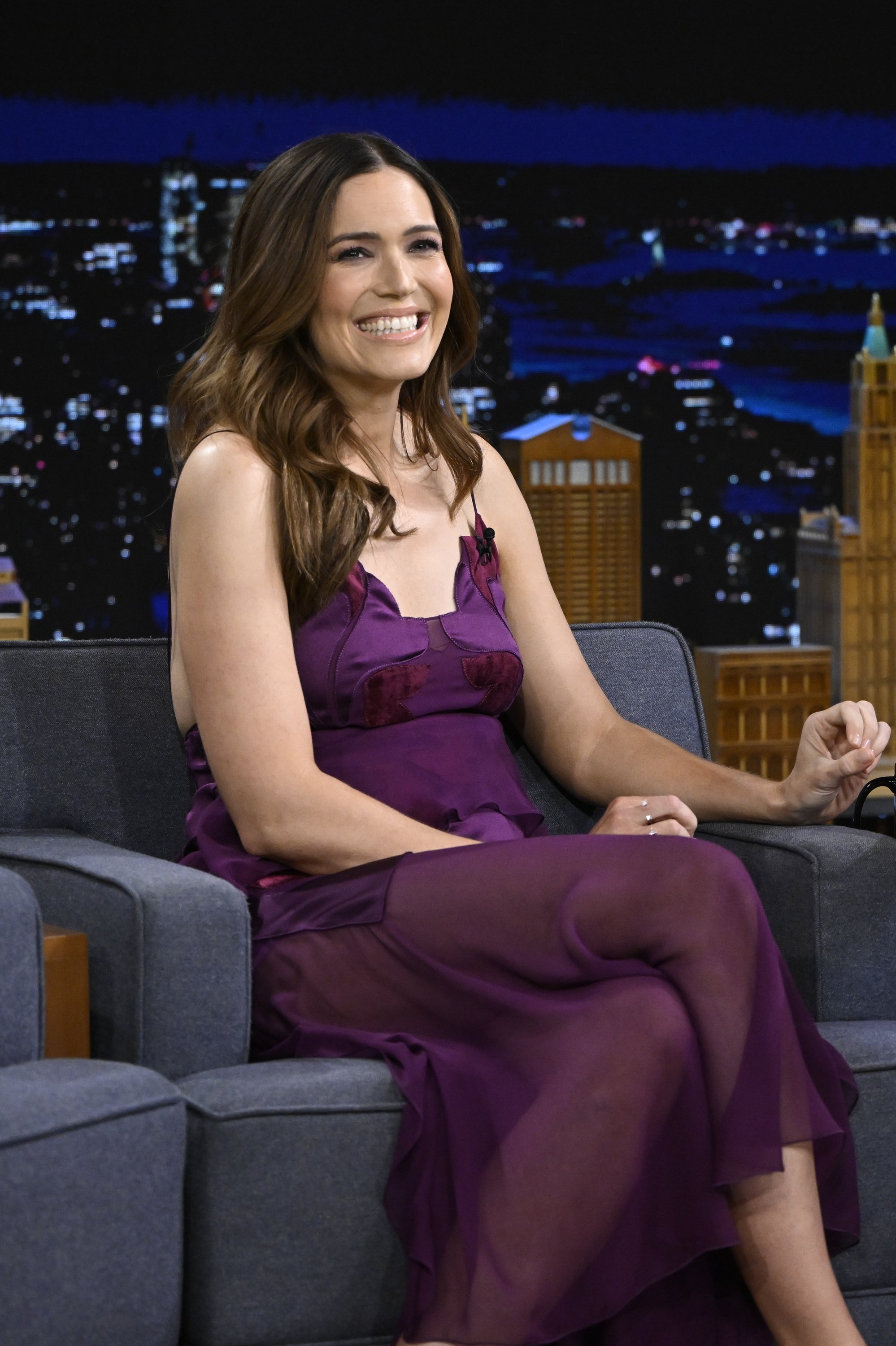 Mandy Moore at an interview on "The Tonight Show Starring Jimmy Fallon" on May 10, 2022 | Source: Getty Images
Moore recently visited the "Tonight Show," where she talked about her career, the start of the pandemic, having to perform without an audience, and her son.
The actress also talked about the "This Is Us" series as she looked back at when they started, and now the show's finale is near. However, she revealed that she threw up when she read the script for the penultimate episode.
WHY MANDY MOORE THREW UP AFTER READING "THIS IS US"
The May 10, 2022, episode of "This Is Us" was an intense one. However, Moore revealed in an interview that the May 17, 2022, episode would require you to take a day off work after watching it.
On May 10, 2022, the episode was tear-inducing and showed that the Pearson children had been forced to reckon with their mother's ailing health after losing her husband.
The actress, who plays Rebecca Pearson, née Malone, said she threw up after reading the script for the penultimate episode. She explained:
"It's really close to the bone for me. This has been my life for the last six years, and it's like I have to simultaneously say goodbye to the character, to my family and friends on set."
As Moore says goodbye to her role, she reveals that the character is also saying goodbye to her. Thankfully, the writers will not end the series on a low note as the finale promises to cheer fans up.
WHO IS MANDY MOORE'S NEW HUSBAND?
Moore met her husband, singer and guitarist Taylor Goldsmith, on Instagram after she fell in love with his band and made a post about them in May 2015. He saw her social media post, and they started emailing each other.
At the time, he was on tour, and she was in the final stages of her divorce from Ryan Adams. From FaceTiming each other, they fell in love, and in 2016, she appeared in a music video for his band "Dawes."
After over two years of dating, they married on November 18, 2018, in a boho-chic, romantic, and private backyard ceremony in Los Angeles.
DOES MANDY MOORE HAVE CHILDREN?
In September 2020, Moore and Goldsmith revealed on Instagram that they would be first-time parents in early 2021. In their post, they also announced that they were expecting a boy.
Moore, who played a mother of three in "This Is Us," said that the show prepared her for motherhood in real life because she played the matriarch of a family.
On February 20, 2021, Moore welcomed her first child, August Harrison Goldsmith, whom she revealed was punctual and came on his due date.
The excited new mom said that she had never felt higher after her son, whom she fondly calls Gus lay on her chest at birth. The love she felt was out of this world, and Moore looks forward to doing it again.
Please fill in your e-mail so we can share with you our top stories!