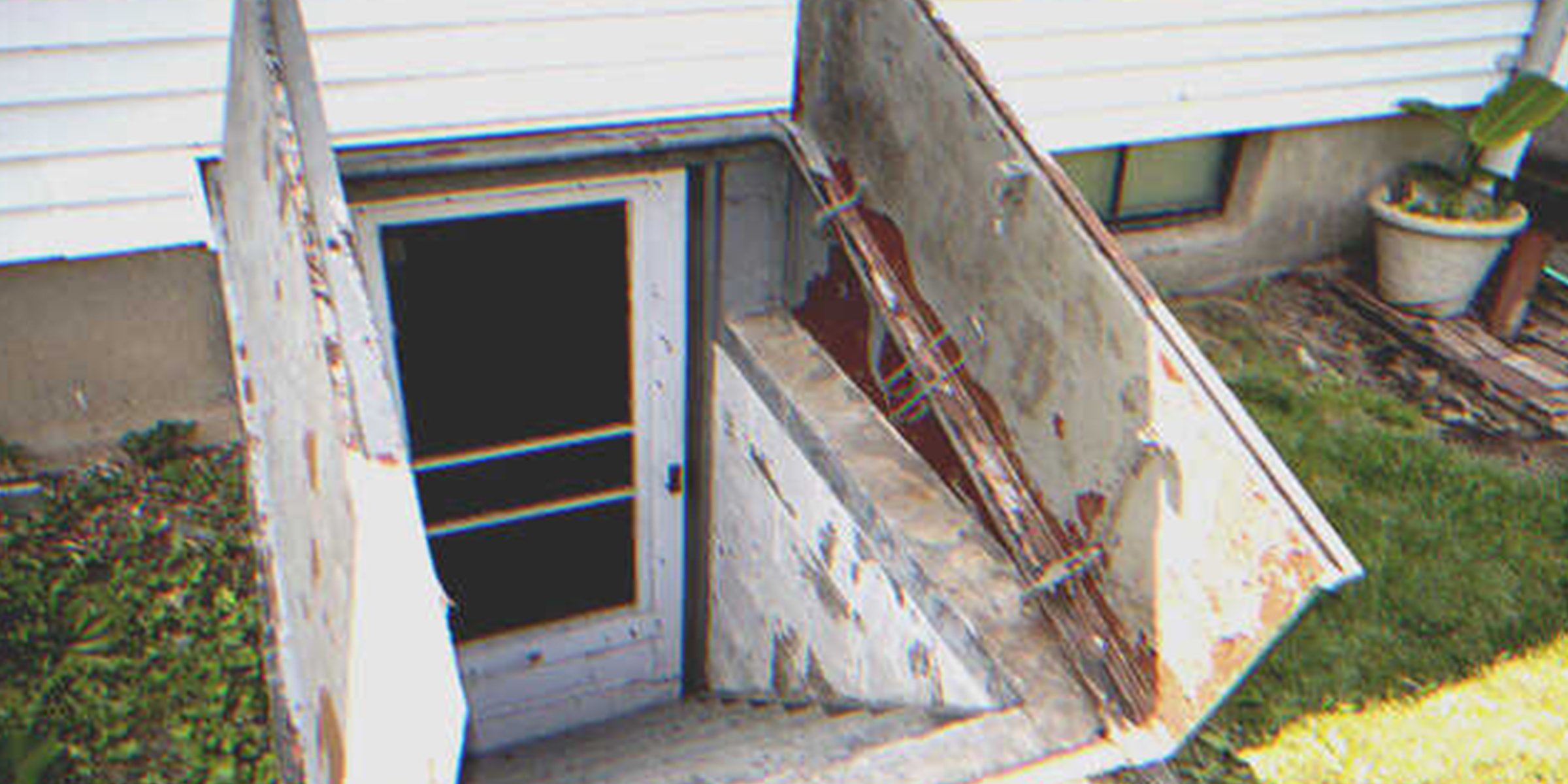 Getty Images
Restaurant Owner Notices His Daughter Stealing Food, Follows Her as She Disappears into Old Basement — Story of the Day
A restaurant owner notices his restaurant's food vanishing in large quantities and discovers it's his daughter's doing. He follows her to see where she heads with all the food and notices her disappearing into an old basement far away from the restaurant.
Joseph Knight was a successful restaurant owner until his friend and business partner, Marcus, stabbed him in the back and framed him, taking over the restaurant from Joseph. Marcus always had his eyes set on Joseph's restaurant, and one day he got his chance.
Joseph was a good man who kept a container outside the restaurant where staff members would leave leftovers for the homeless people to eat. Marcus put spoiled food in the container one day, and everyone who ate from it got food poisoning.
Unfortunately, Joseph was brought to court, where he lost the case, and Marcus took over the restaurant. Joseph knew he wasn't to blame and that Marcus had set him up, but he didn't have any evidence to prove it.
All of the employees at Joseph's restaurant couldn't believe he was the culprit, and they burst into tears when they learned Marcus would be the new restaurant owner. However, they couldn't do anything about it.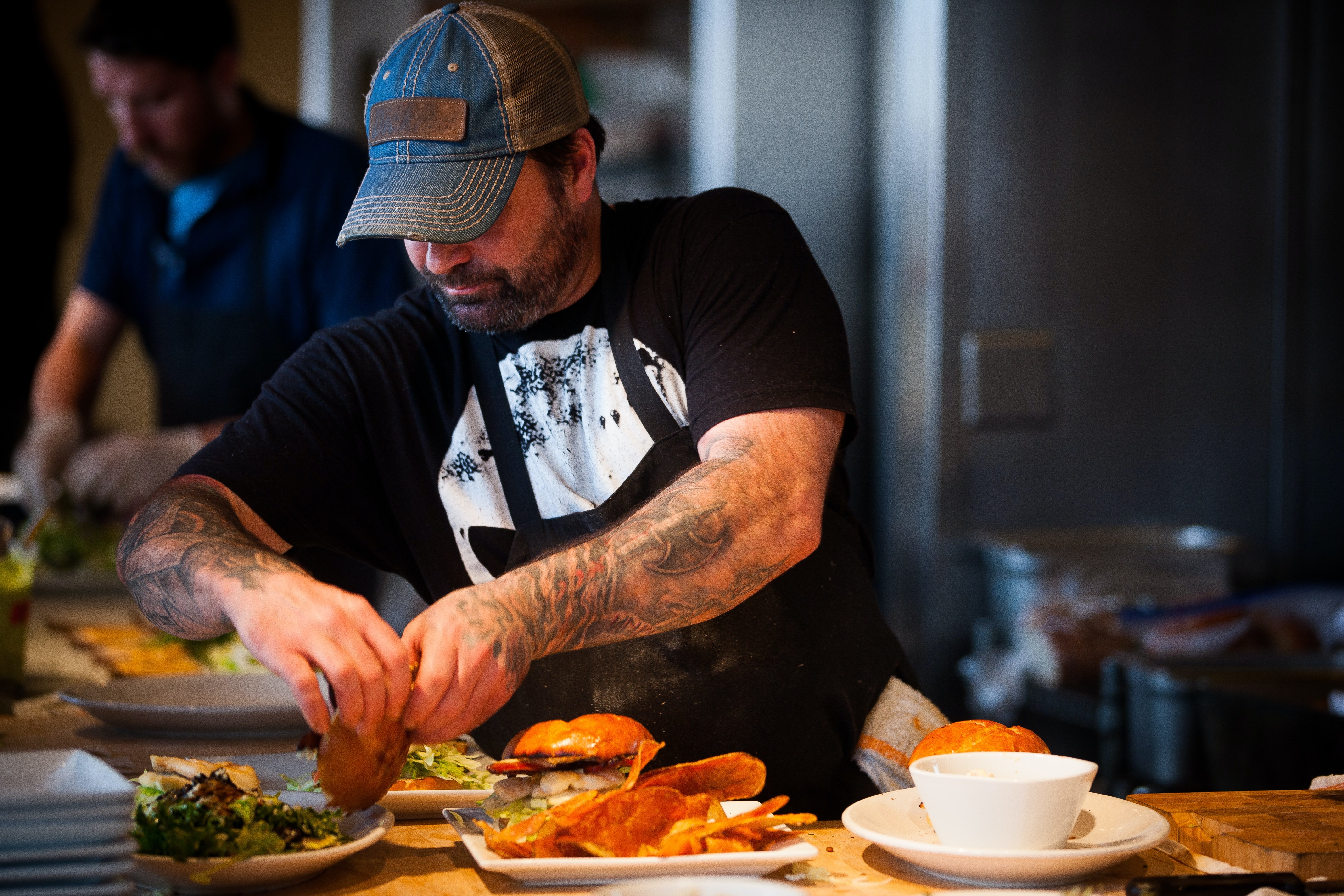 Joseph loved his job as a restaurant owner. | Source: Unsplash
After Joseph lost his restaurant, he was very depressed. He was always inebriated and squandered all his money on booze just to avoid the memory that his restaurant, which he'd reared like a child, was no longer his.
Soon, he lost all his savings, and his wife kicked him out of the house because she didn't want to be with a man who was 10 years older than her and had no money.
Joseph didn't have children, his only child was his restaurant, and now he was all alone. He felt betrayed and gave up on his life and started living as a homeless man on the streets.
One day, he was wandering the streets when he collapsed at a dumpster due to exhaustion and fatigue. He hadn't eaten in days and couldn't afford to buy food. As he lay there clutching his stomach, he heard a soft voice. "Excuse me, are you hungry?"
What goes around comes around in life.
Joseph sat up slowly and opened his eyes, surprised to realize who she was. "Phoebe?" he asked quietly. "Oh dear, how come you're here?"
"Joseph?" Phoebe stared at him, stunned. "Good Lord! What happened to you?"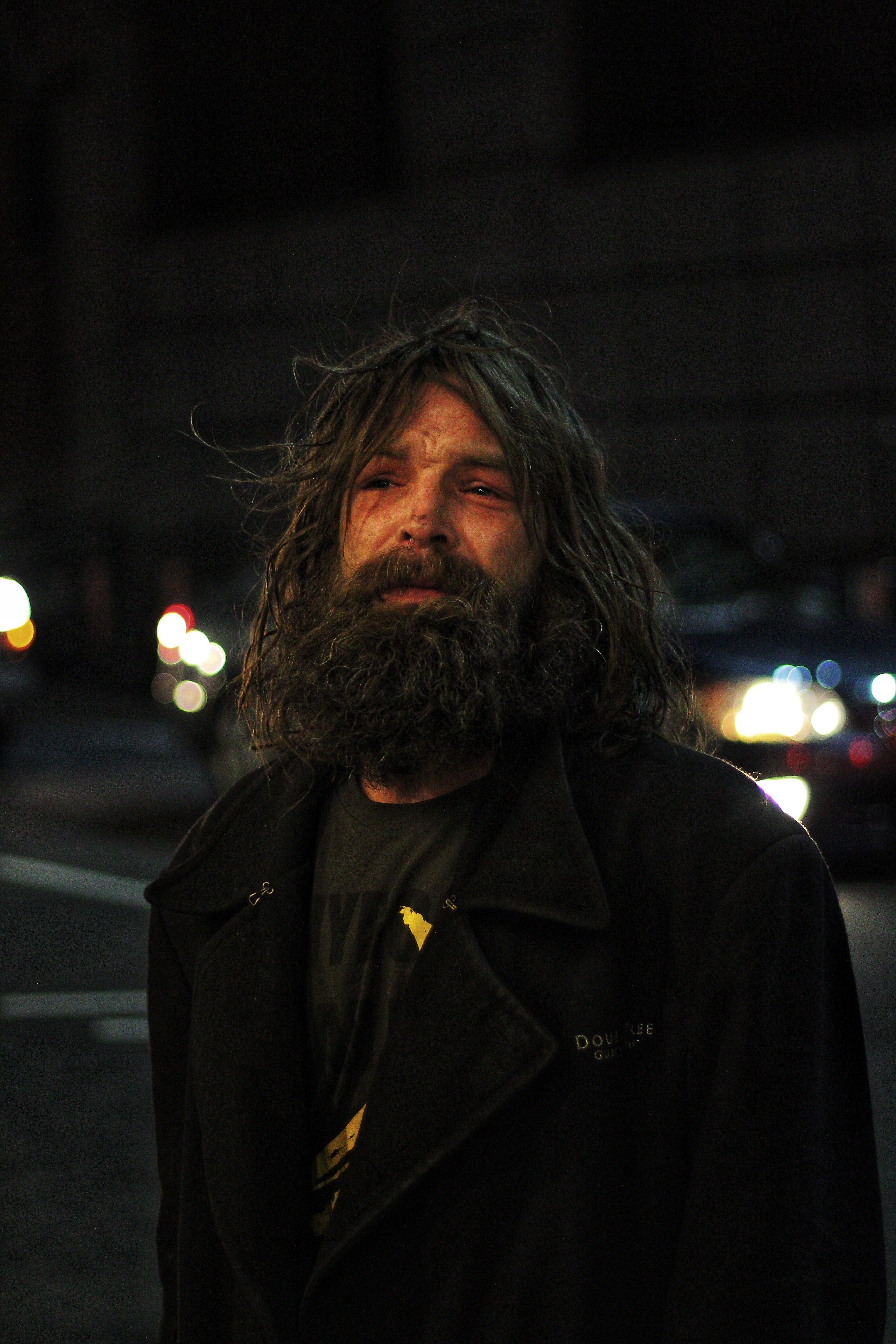 Joseph became homeless after losing his restaurant. | Source: Unsplash
"It's a long story, sweetheart. Can you please buy me something to eat? I'm starving," he begged.
"Of course," she replied. "Please come with me."
Phoebe took Joseph to a restaurant and treated him to some hot chicken broth and sandwiches. As he finished eating, Phoebe asked him what happened, and it was then that Joseph told her the whole story.
Phoebe had known Joseph since she was a child. Whenever Joseph visited her, he always brought her gifts and chocolates. Then after Phoebe graduated from high school, she moved to a different town for higher studies. She had no clue she'd run into Joseph in this manner when she returned.
That day after meeting Joseph, Phoebe felt bad and decided to help him. She began visiting Marcus' restaurant and taking some food from there every day. One day, Marcus caught his 29-year-old daughter in the act and realized why food was suddenly disappearing at the restaurant.
Marcus followed Phoebe to see where she was heading and found her disappearing into an old basement far away from the restaurant. Several minutes passed, and she didn't come out. When she finally did, Marcus stiffened, covering his mouth in disbelief as she wasn't alone.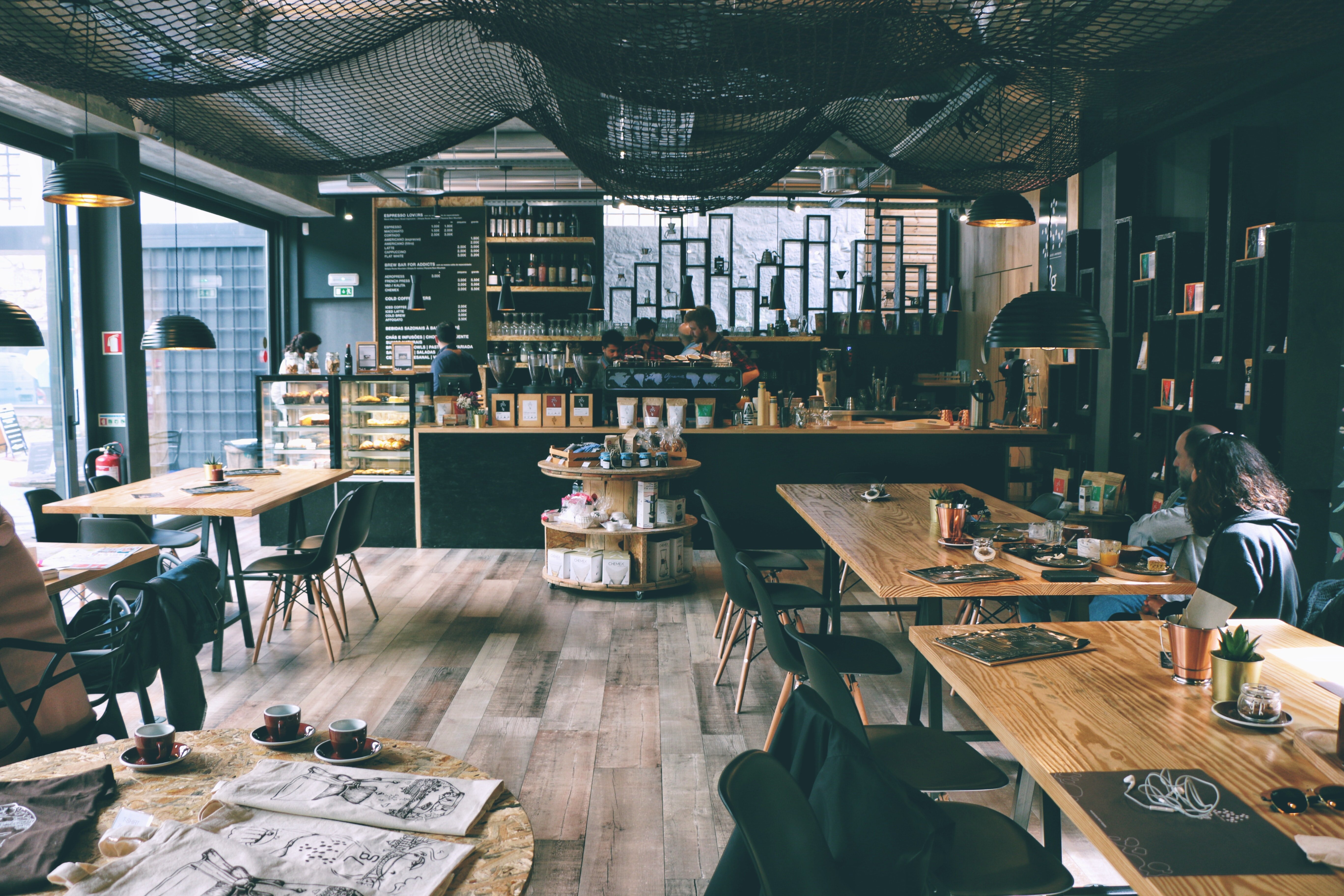 Marcus noticed food disappearing from the restaurant. | Source: Unsplash
"What on earth is she doing with him?" he wondered as he got out of his car in a rage. "Phoebe, stay away from him!" he yelled at her when he saw her with Joseph.
As he approached them, he completely lost his cool. "So you're asking for food from my restaurant now? How shameless are you, Joesph? Don't you have even a bit of conscience left in you?"
"Dad!" Phoebe shot back. "Stop acting like that! I'm merely helping him because he's hungry!"
"Stay out of this, Phoebe!" he screamed at her. "How dare you help my rival?"
"Rival?" Phoebe locked her gaze on him. "Enough already, dad! Aren't you tired of bothering him? You took his restaurant away from him! Let him live at least!"
Marcus couldn't believe Phoebe was talking to him like that. "He's poisoned your brain! I didn't take anything away from him. He lost the restaurant because—"
"I know Joseph is telling the truth because I overheard you talking about framing him!" Phoebe screamed at him. "I was a child at the time, and I was afraid you'd scold me if I disclosed the truth to everyone. I guess I should have!"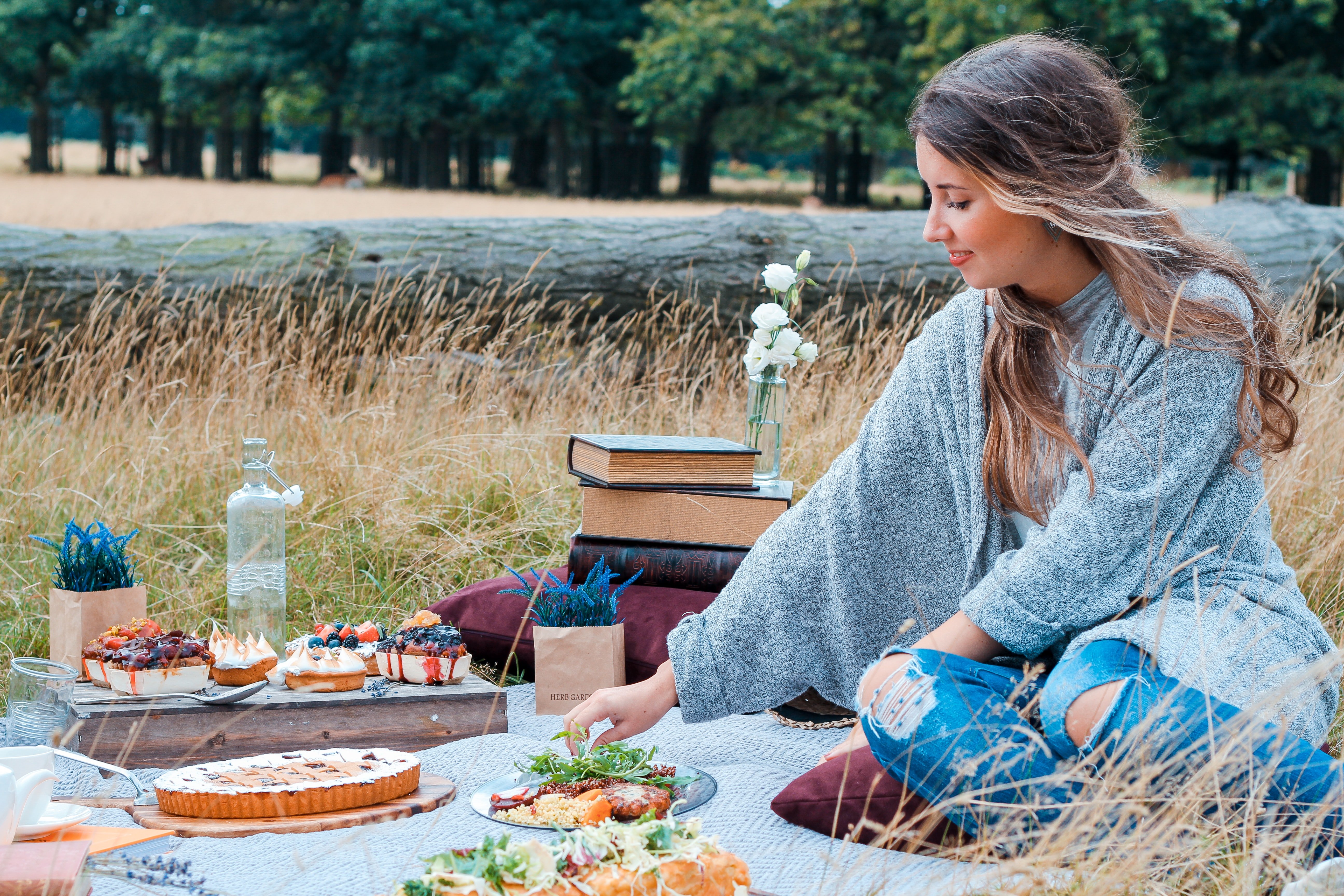 Phoebe took all the food to Joseph. | Source: Unsplash
Marcus stood there stunned, unable to say anything. He was astounded to learn that Phoebe knew everything.
"Why aren't you saying anything, dad?" Phoebe stared at him, teary-eyed. "Let me tell you why…Because we both know what you did to Joseph. You know what, dad, I brought him here to this basement. It's abandoned, and nobody stays here, so I thought he could get some shelter here…But no, you don't want to let him live peacefully.
"He was your friend, dad! Friends support each other, but you betrayed him and several others who ate the spoiled food and fell sick. Keep doing what you're doing, Dad, and I'm leaving you as well! Goodbye! Live alone!" she screamed at him.
"Are you leaving me for this man? Really?" Marcus glared at her. "Fine, I disown you as well, Phoebe! Go away!" He shouted at her before walking away.
The next day, Marcus arrived at his restaurant in a terrible mood. He couldn't sleep the night before, and the fact that Phoebe yelled at him in front of Joseph kept ringing in his mind.
As he went and sat inside, he noticed there was nobody there. He looked at his watch, and it was already half an hour past the opening time. "What's going on?" he wondered when his phone abruptly beeped and a message from Phoebe flashed across the screen.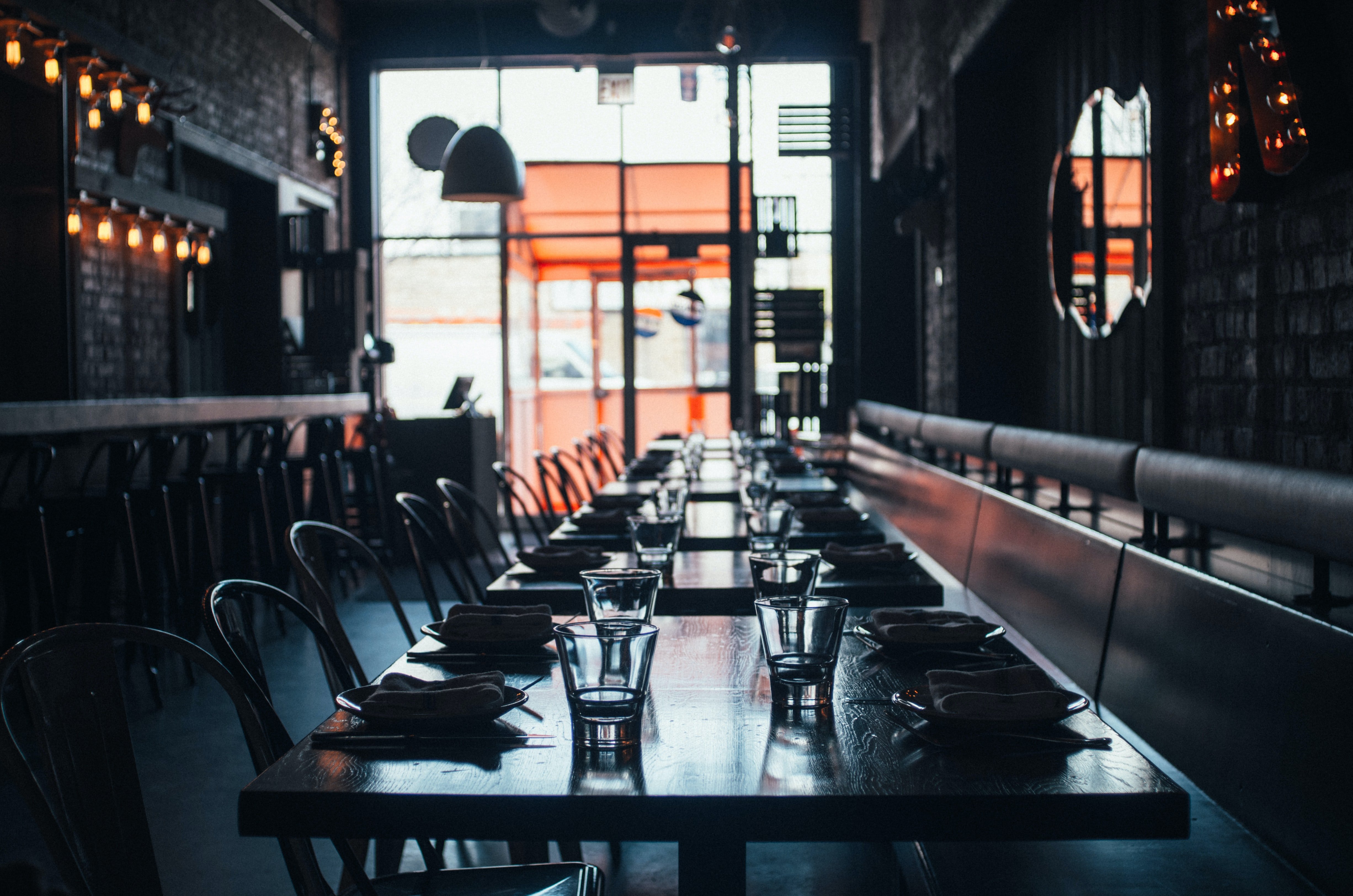 Marcus was surprised to find the restaurant empty. | Source: Unsplash
Marcus' eyes widened as he read it.
"Enjoy your alone time, Dad! I realized last night that you enjoy living your life alone, so I informed all of the employees the truth about how you took the restaurant from Joseph. They are not returning to work!"
Marcus was fuming with rage. It turned out the workers did leave their jobs because they loved Joseph so much that they didn't want to work with Marcus after learning how he'd betrayed him.
A month later, the restaurant was on the verge of closing since Marcus couldn't find sufficient workers quickly. He soon ran out of money and was left alone. At that point, he recognized his mistake and called Phoebe, begging her to forgive him and promising to return the restaurant to Joseph.
Phoebe told him to come to her home and apologize to Joseph because they were living together.
Marcus was shocked. "You're living with him?"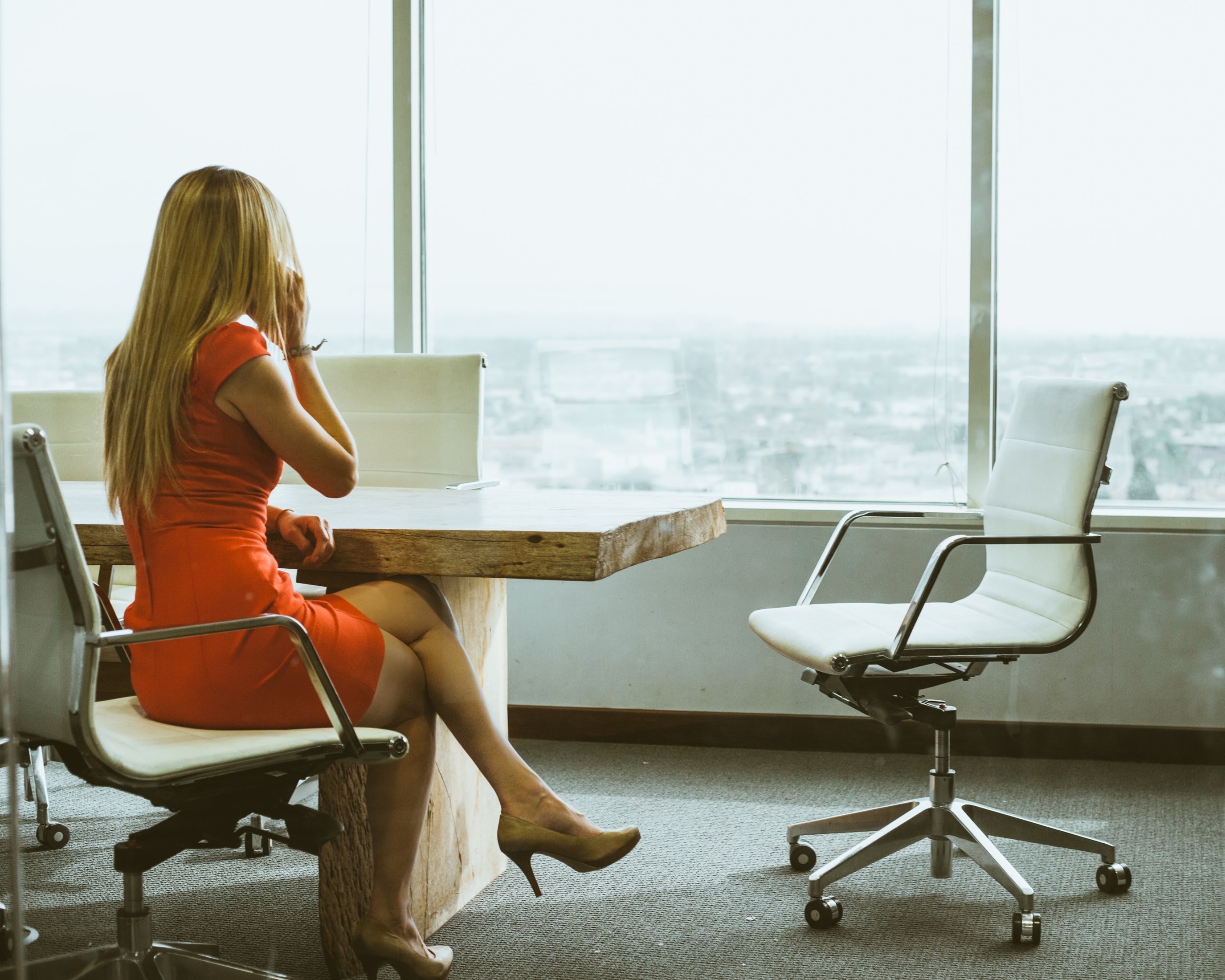 Phoebe gave Marcus a shocker when he called. | Source: Unsplash
"Yes, dad," she replied. "Joseph has launched a new restaurant, and we're both working on it. I had to put my MBA degree to use someplace. All of his former staff assisted us. However, he'd love to take what's his," she replied before hanging up.
Marcus was in tears. He visited Phoebe and returned the restaurant to Joseph. Marcus noticed how happy they were together while he was miserable and alone. He realized his mistake and apologized to Joseph.
Because Joseph had a big heart, he forgave him, and when he returned to his old restaurant, he rebuilt it from the ground up. All of the staff members, including Phoebe, were relieved that Joseph had recovered what was rightfully his.
What can we learn from this story?
If you do something wrong, you will be penalized sooner or later. Marcus stabbed Joseph in the back to obtain the restaurant, and he paid the price when the business failed and he was left alone.
What goes around comes around in life. Marcus deceived his friend for money, and his daughter abandoned him because of how he gained that money.
If you enjoyed this story, you might like this one about a girl who grabs a dirty man's hand to help him climb the stairs and gets $530K for her mother's treatment in return.
This account is inspired by our reader's story and written by a professional writer. Any resemblance to actual names or locations is purely coincidental. All images are for illustration purposes only. Share your story with us; maybe it will change someone's life. If you would like to share your story, please send it to info@amomama.com.
Please fill in your e-mail so we can share with you our top stories!