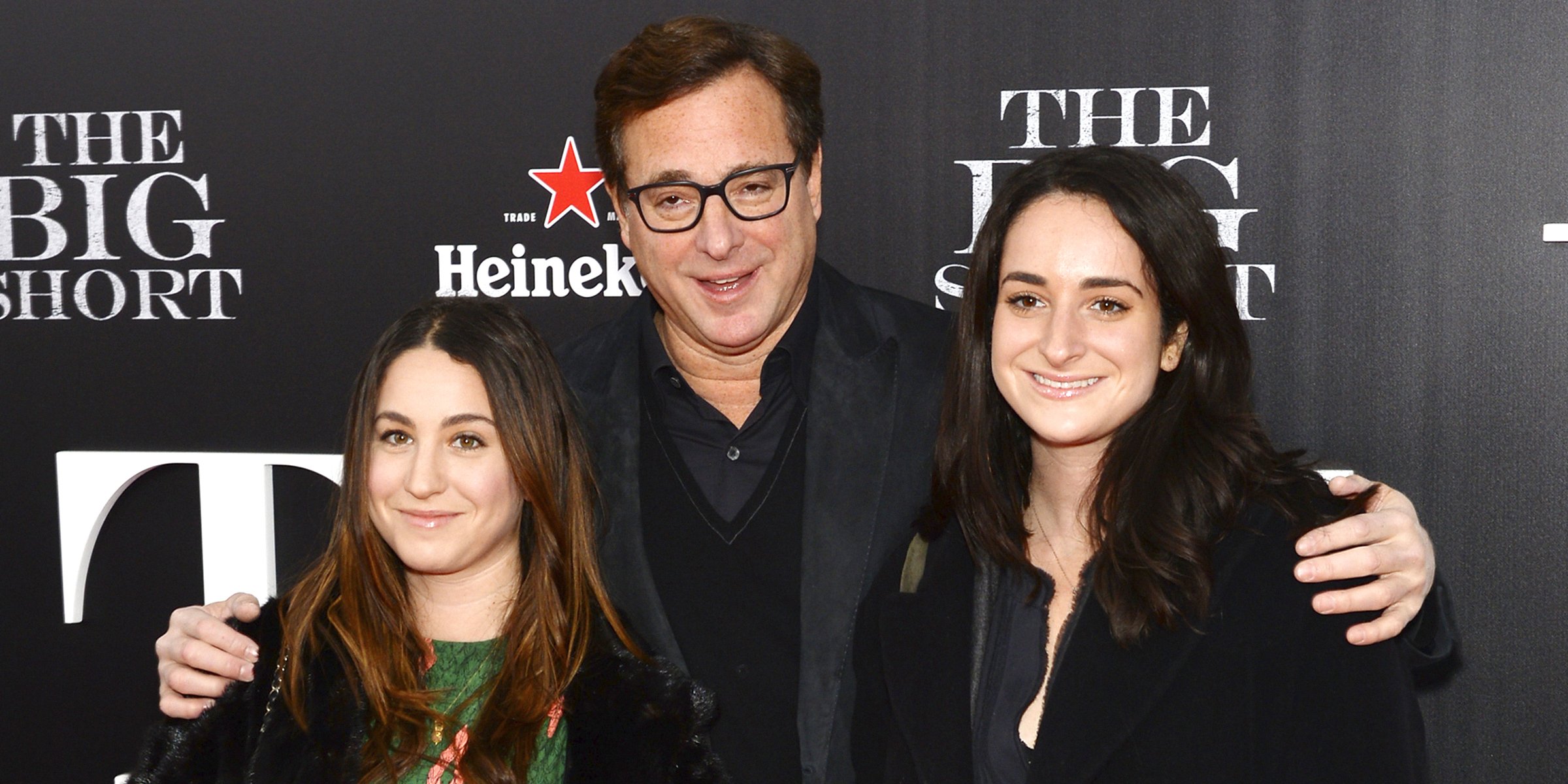 Getty Images
Did Bob Saget Have Kids? Meet the Late Star's Three Daughters Who Were His Pride and Joy
Losing a father for any daughter is a painstaking experience that many never truly get over. Yet, learning to love their memory hand in hand with others can be healing – even more so if those others are our sisters.
On May 17, 2022, Bob Saget would've turned 66 years old. But, to the devastation of his loved ones, he passed away on January 9, 2022, when he was confirmed dead at the Ritz-Carlton Orlando hotel in Grande Lakes, Florida.
Bob lived a full and successful life as an actor and comedian who came to fame as Danny Tanner on the then-widely popular series "Full House," also becoming a host for 'America's Funniest Home Videos."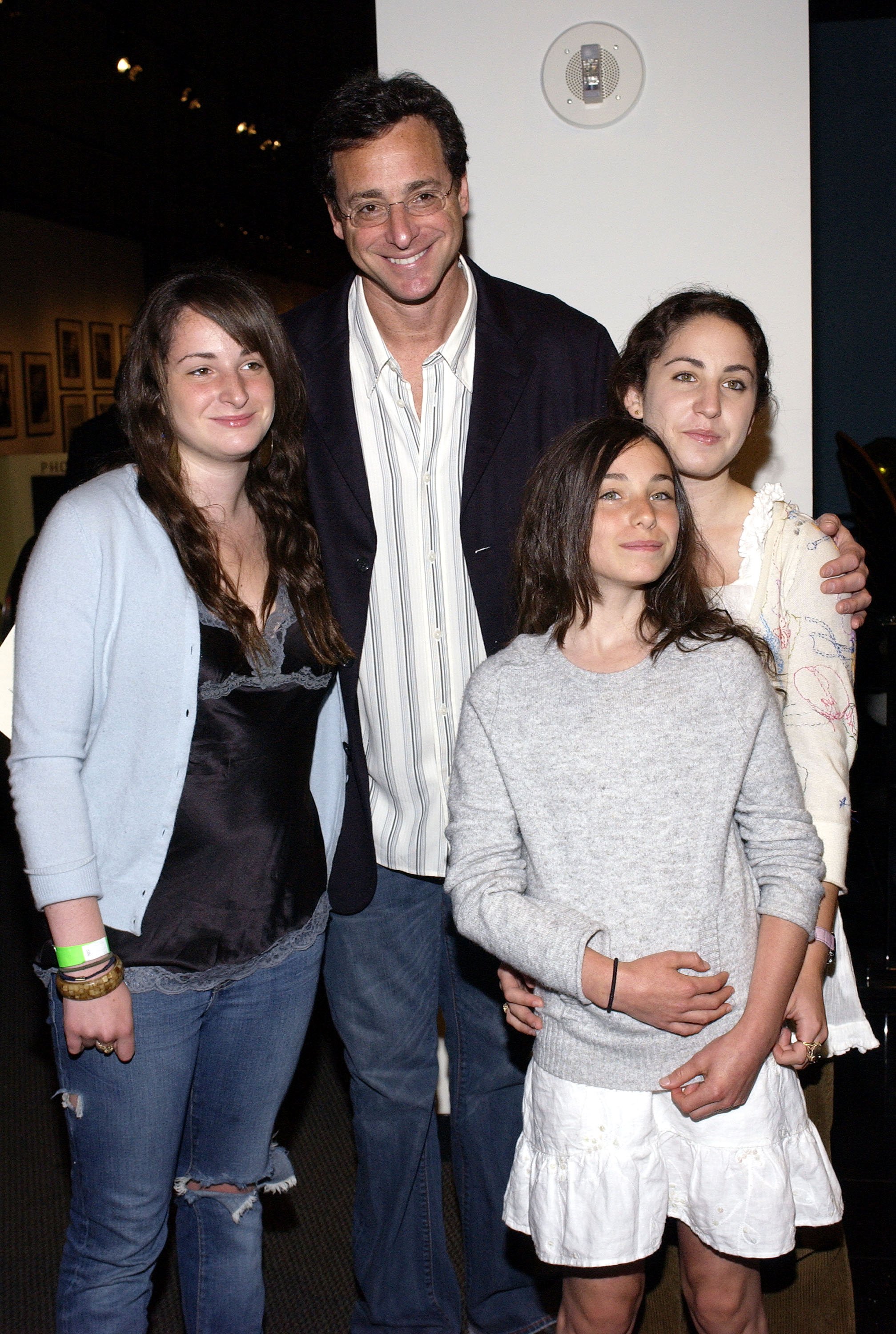 Bob Saget and his daughters Lara, Aubrey and Jennie arrive at the Golden Dads Awards ceremony at the Peterson Automotive Museum on June 15, 2005. | Source: Getty Images
Bob was also a standup comedian known for his risqué sense of humor. At the time of his death, he was in the midst of one of his comedy tours. His passing was a hard blow for many people.
His former "Full House" co-stars John Stamos and Dave Coulier, close friend Norman Lear and comedian Marc Maron publicly expressed how aggrieved they were over Bob's death.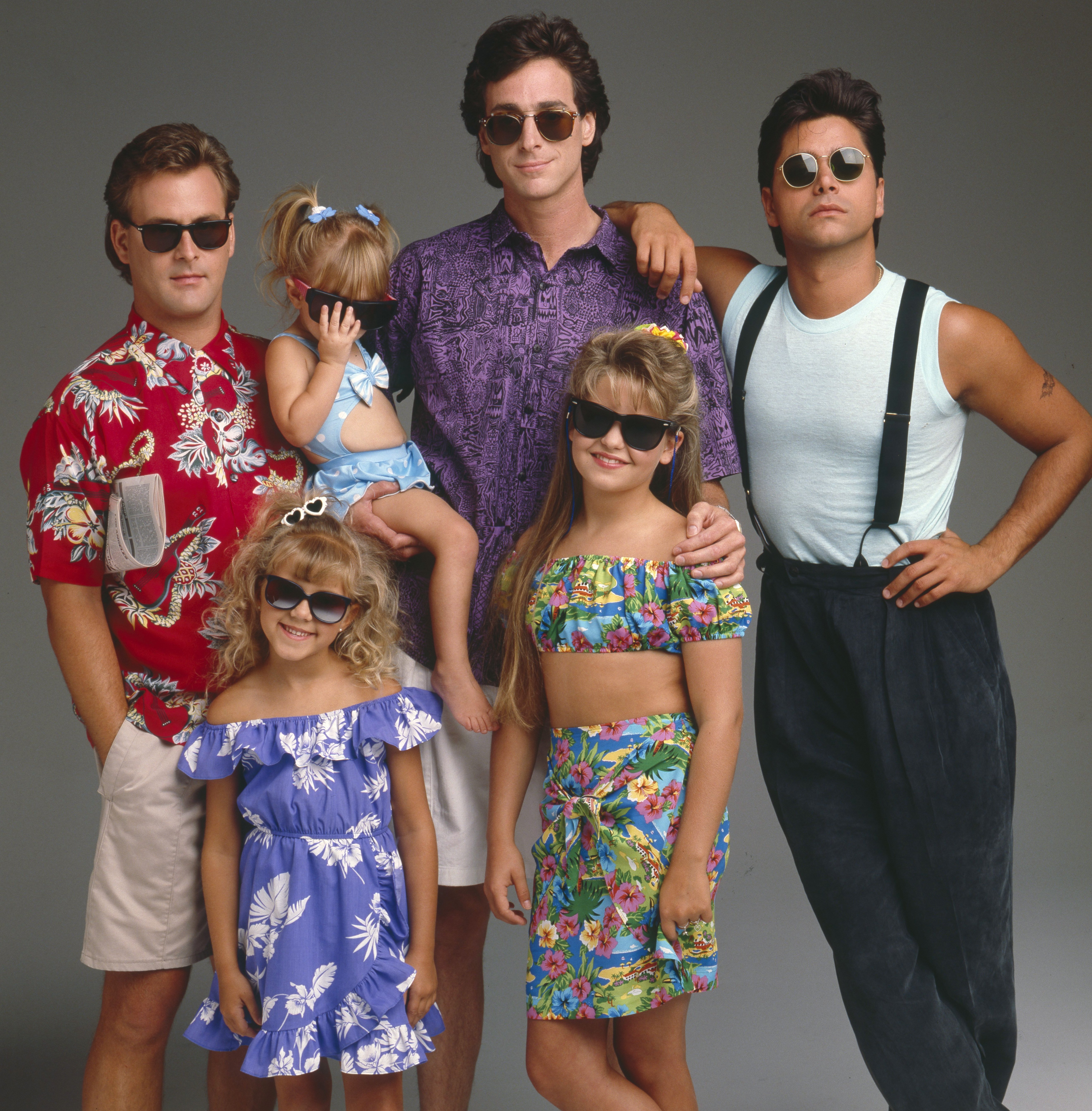 A cast gallery picture of "Full House" actors Davie Coulier, Jodie Sweetin, Mary-Kate/Ashley Olsen; Bob Saget, Candace Cameron and John Stamos on August, 8, 1989. | Source: Getty Images
His family was probably the most affected by the entertainer's passing, with a joint statement at that time. Part of it said:
"He was everything to us, and we want you to know how much he loved his fans, performing live and bringing people from all walks of life together with laughter."
The family also asked that the public give them privacy while they grieve but invited all to join them in remembering their beloved and the beauty he brought to everyone.
WHO ARE BOB SAGET'S DAUGHTERS? MEET AUBREY, LARA, AND JENNIFER
Throughout his successful career, Bob and his ex-wife, Sherri Kramer, had three beautiful daughters together that the "Full House" patriarch was besotted with. He had expressed:
"They are the light of my life; I am a fortunate man in that all three of my daughters are exceptional. [They are] very high beings, very smart people, very wonderful and very brilliant, very beautiful."
Out of all his admirable milestones in show business, it is significant that Bob claimed his three children as his most outstanding achievement in life. This statement is reflected in what his daughters have accomplished throughout their years.
Aubrey Saget is a curator and painter, and the oldest daughter of Bob, born in 1987. An extraordinarily talented artist, her artworks have been exhibited all around the globe. Aubrey also obtained her Master's Degree from New York University.
Middle-child Lara Melanie Saget, born in 1989, is also deeply involved in the world of art, with her work being shown on a worldwide scale as well. She has two bachelor's degrees from Barnard College and Columbia University and one Master's Degree.
These two sisters have also put their minds together to create Studio200, their touring exhibition. The exhibition collective was founded in 2013.
Lastly, the youngest, Jennifer Saget, was born in 1992. Unlike her two older sisters, Jennifer does not appear to enjoy the limelight. So, this last-born remains a mystery beyond photos of her with her sisters and father being taken in public.
WHO IS THE MOTHER OF BOB SAGET'S DAUGHTERS? MEET SHERRI KRAMER
The now-65-year-old Sherri Kramer met Bob when she was in high school. They married in 1982 but then divorced in 1997 after having their three daughters together.
Following their split, the comedian tied the knot with Kelly Rizzo in 2018 after meeting in 2015. The duo had just over a two-decade age gap between them.
HERE'S HOW BOB SAGET'S DAUGHTERS HONORED HIS MEMORY
Devastated by his death, his family made their grief known publicly, especially Aubrey and Lara. Taking to Instagram, Aubrey shared the last text message her dad sent to her before passing away, which read, "Thank u Love u. Showtime!"
Lara also took to the same social media platform, where she shared her first post after his passing. The caption in the post partially read:
"To anyone afraid to love, unconditional love is the greatest of gifts. My dad loved with everything he had. He had so many reasons to be scared to love...Instead of being scared, he loved more. I am beyond grateful to receive and to give that love."
She expressed that this practice of unconditional love was the greatest lesson that her dad left behind, encouraging followers to take heed of its wisdom.
Please fill in your e-mail so we can share with you our top stories!