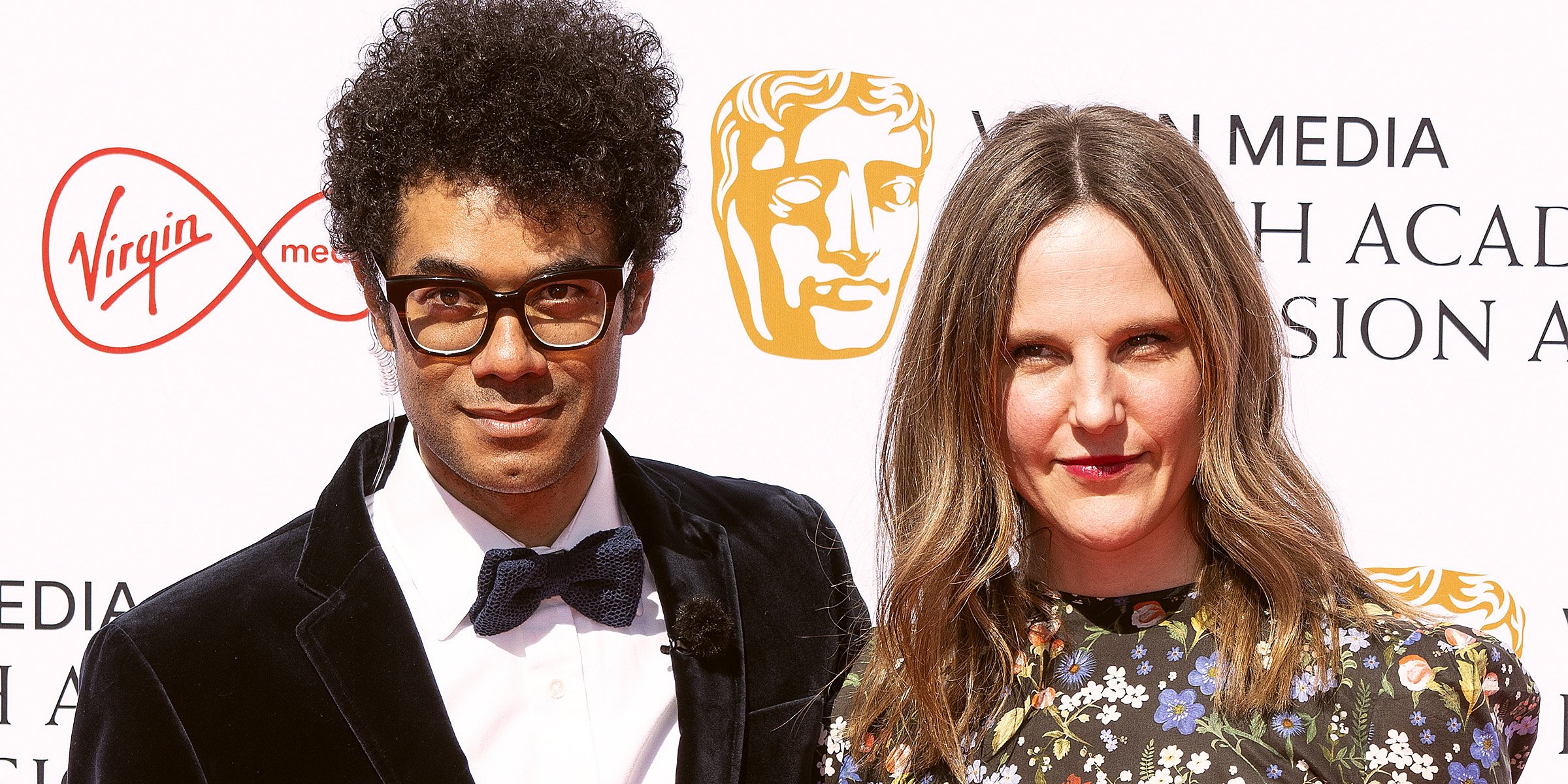 Getty Images
Who Is Richard Ayoade Married To? Meet His Wife Lydia Fox Who Is Also an Actress
Famous actor, author, and comedian Richard Ayoade, who turned 45 on May 23, 2022, rarely talks about his family. He has been married to Lydia Fox, also in the entertainment industry, for over a decade. Here is what we know about her.
Richard Ayoade, who hosted the 2022 BAFTA TV Awards, has made regular appearances on various panel shows, including "Have I Got News For You." However, he is best known for his role as Maurice Moss in "The IT Crowd."
Born to a Norwegian mother and a Nigerian father, Ayoade studied law at Cambridge and was the president of the theatrical club, Footlights, when he was there.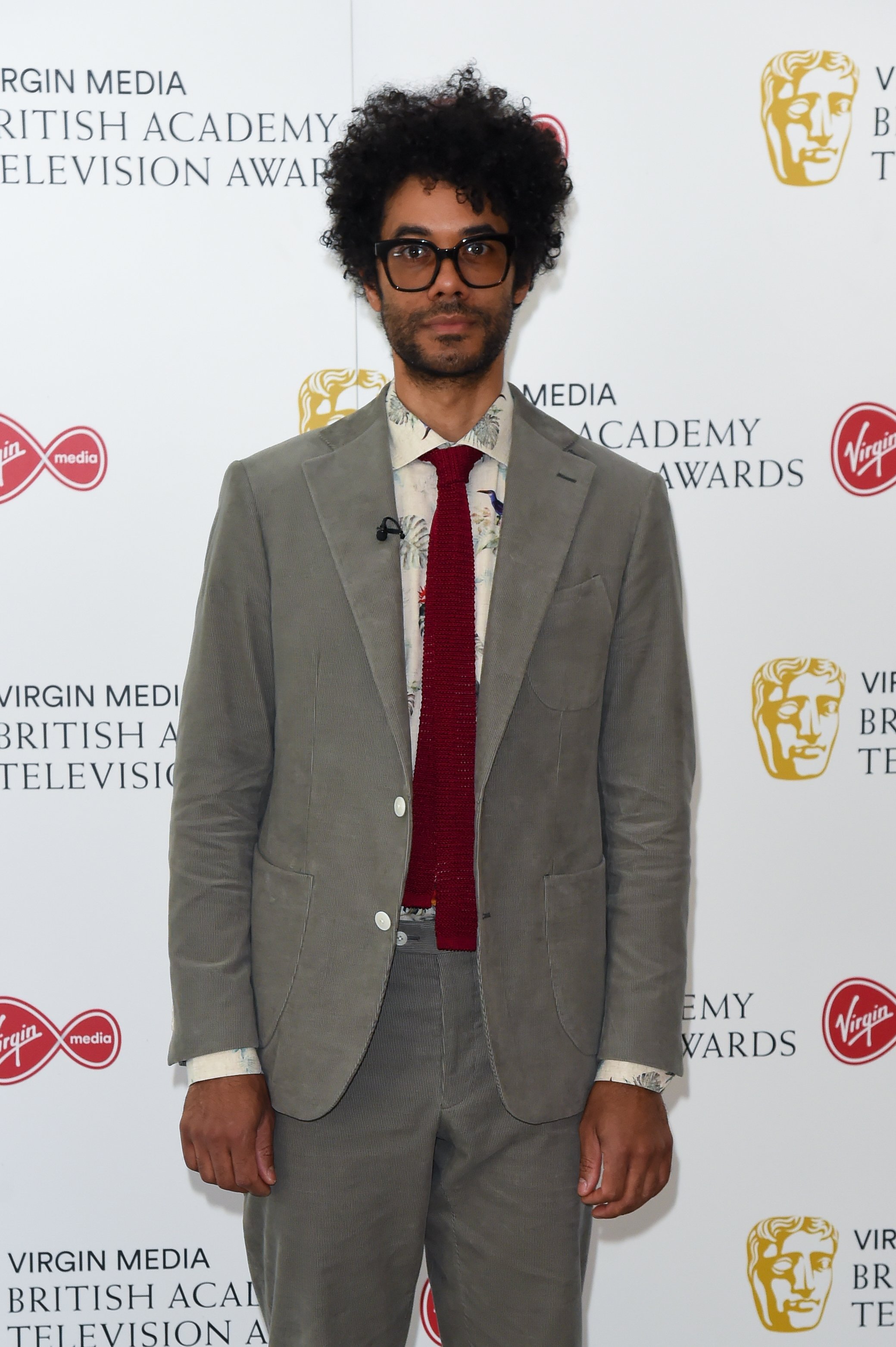 Richard Ayoade at the Virgin Media British Academy Television Awards on July 31, 2020, in London | Source: Getty Images
He got his first real TV break when he directed, co-wrote, and starred in the cult classic "Garth Marenghi's Darkplace" in 2004. Ayoade soon became an unassuming powerhouse of British pop culture.
In 2007, Ayoade began directing music videos. He directed videos for Kasabian, Vampire Weekend, and the Yeah, Yeah, Yeahs before directing the feature film "Submarine" in 2010.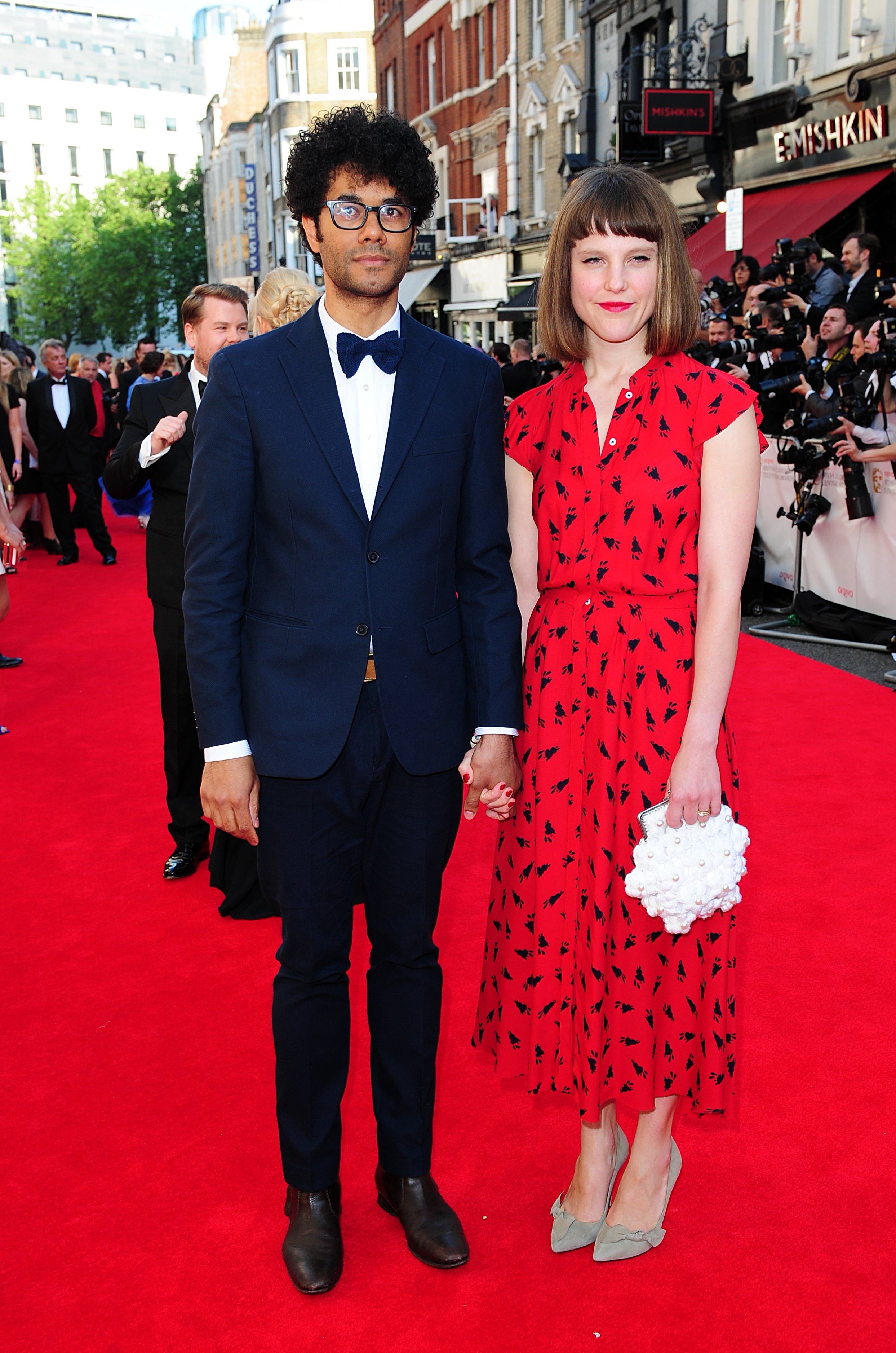 Lydia Fox and Richard Ayoade at the 2014 Arqiva British Academy Television Awards on May 18, 2014, in London | Source: Getty Images
Ayoade has won a BAFTA TV Award for his role in "The IT Crowd," but he does not like interviews. He has also been described as a rarity in the entertainment industry.
The actor, who said that friends keep him grounded, revealed that he published his second philosophical paper called "The Big Sulk: How Withdrawal Can Be a Victory" at the age of seven.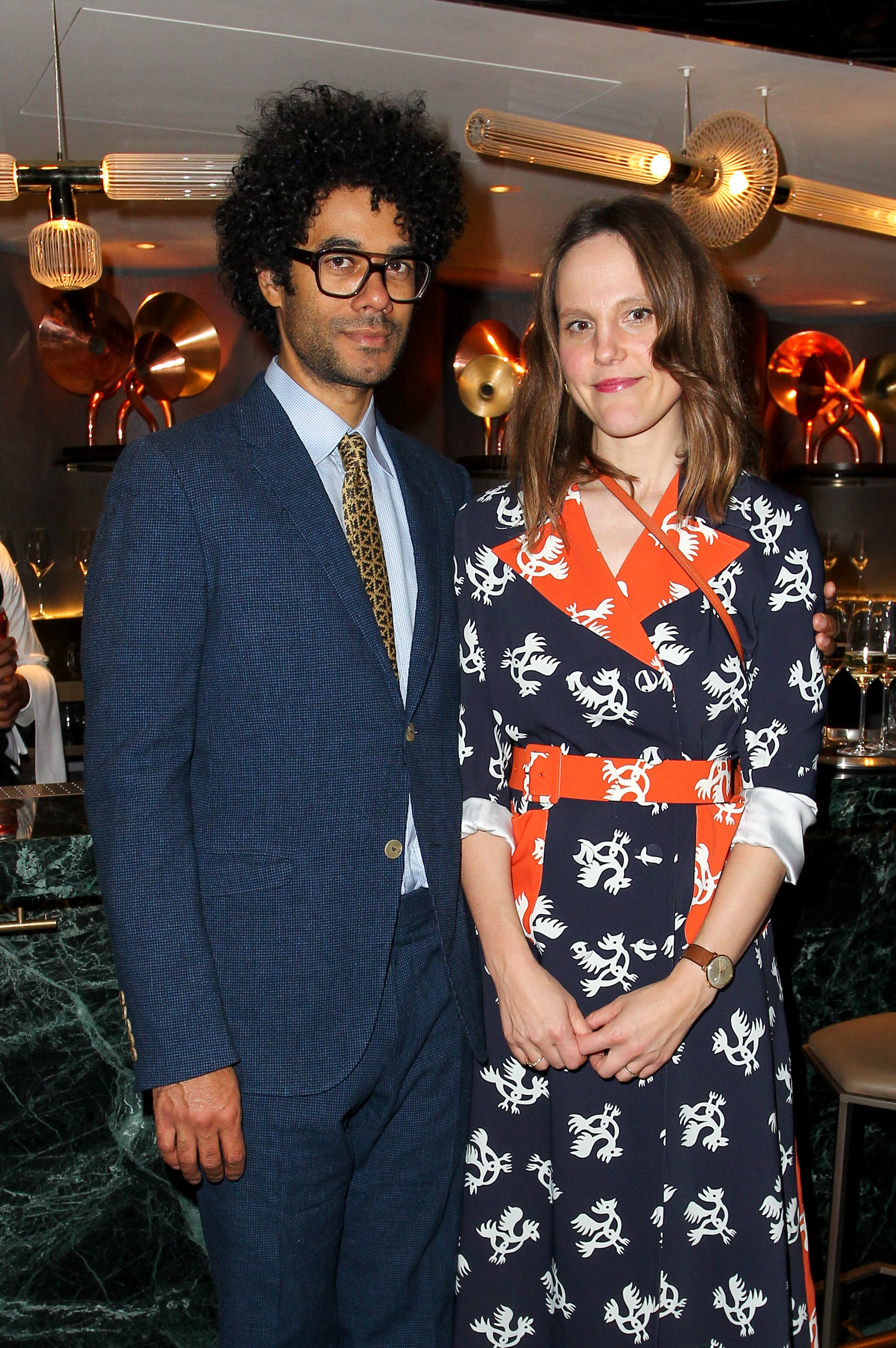 Lydia Fox and Richard Ayoade at the afterparty of the UK Premiere of "The Souvenir: Part II" on October 8, 2021, in London | Source: Getty Images
MEET LYDIA FOX, THE "THE IT CROWD" STAR'S WIFE
Lydia Fox is a producer and an actress from a famous family of actors known as the Fox Family. She is the only daughter of Mary Piper and James Fox, a successful '60s actor.
Many of her family members are involved in acting. Three of her four brothers, uncles, and sister-in-law are all actors. Fox is known for her role as Miss Dutton in "Submarine" and Lydia in "The Souvenir." She also produced "The Double" in 2013.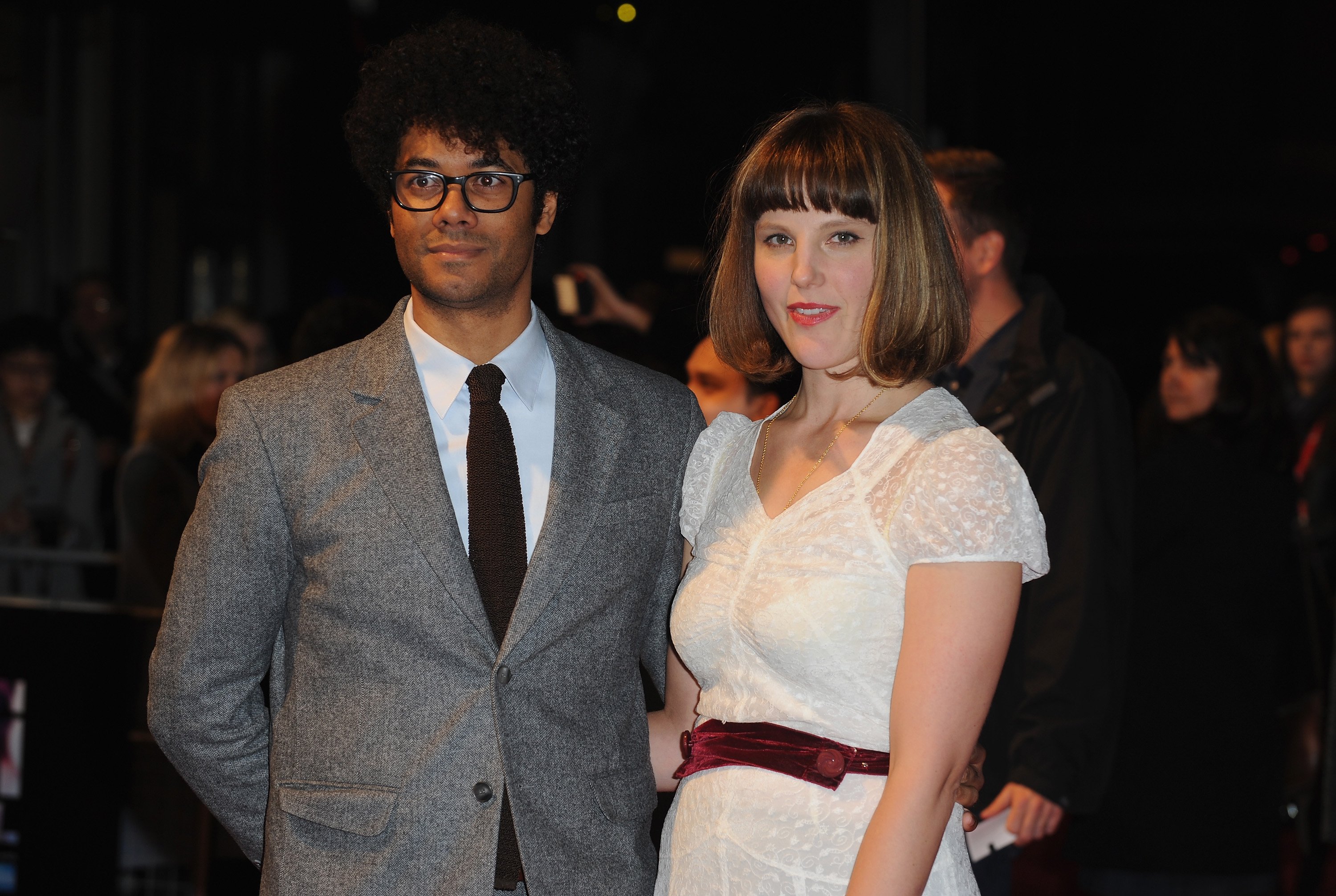 Lydia Fox and Richard Ayoade at the screening of "The Double" on October 12, 2013, in London | Source: Getty Images
WHEN DID RICHARD AND LYDIA MARRY?
Fox and Ayoade have known each other since university. While she studied at Newnham College at the University of Cambridge, Ayoade attended St Catharine's College at the same university.
They met at a school theatre performance; Fox was in the audience, and Ayoade was onstage. The pair later got married on September 8, 2007.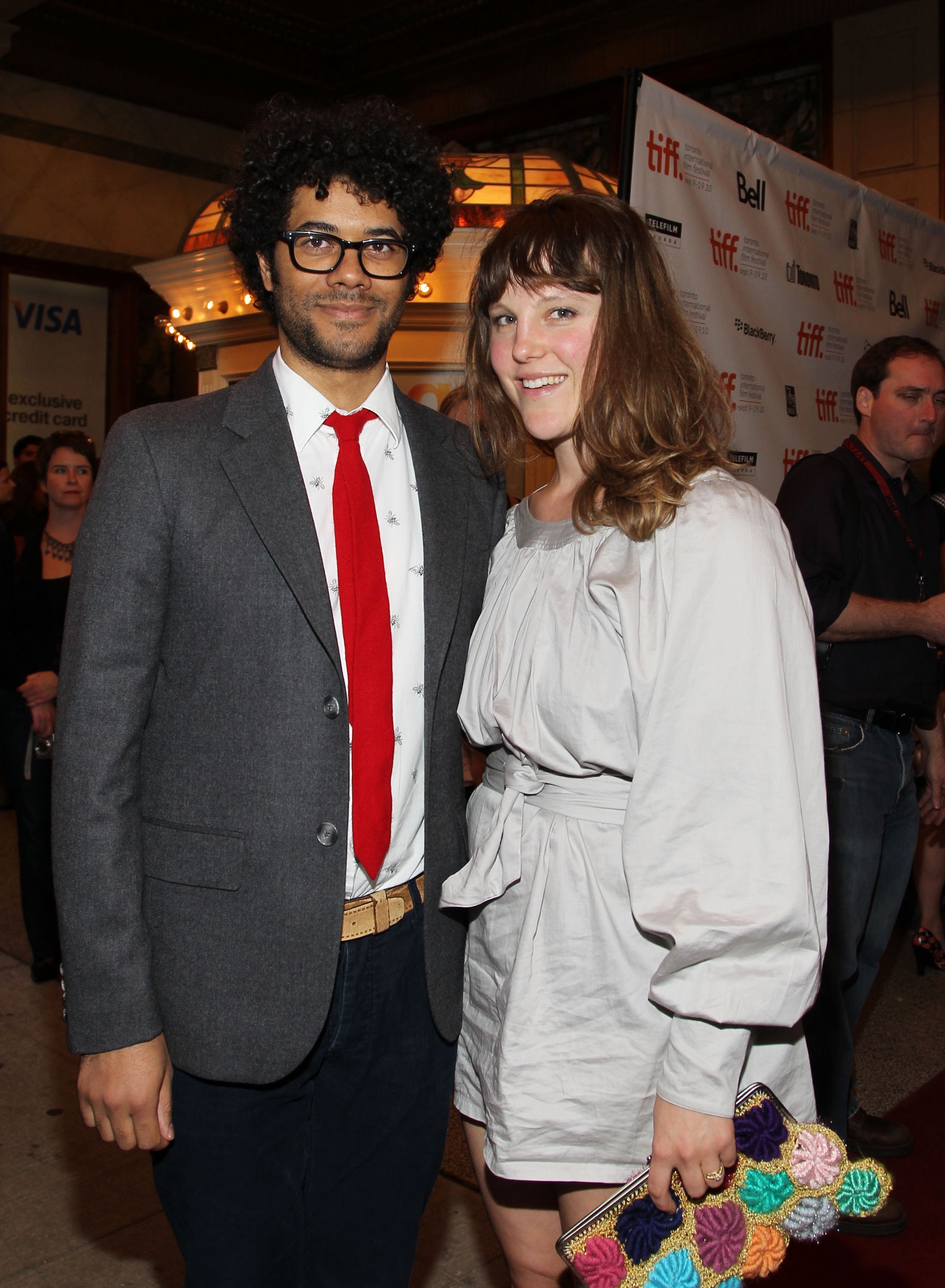 Lydia Fox and Richard Ayoade at the premiere of "Submarine" on September 12, 2010, in Toronto, Canada | Source: Getty Images
Even though Ayoade and his wife have worked together professionally, he is private about his personal life. A reporter once said:
"Ayoade is a notoriously difficult interviewee, self-deprecating almost to the point of sabotage, and largely unwilling to talk about himself or his personal life."
The actor, who doesn't like speaking about himself, also refuses to discuss politics. He also finds it challenging to have an intellectual conversation with journalists as he believes they need to sell a product.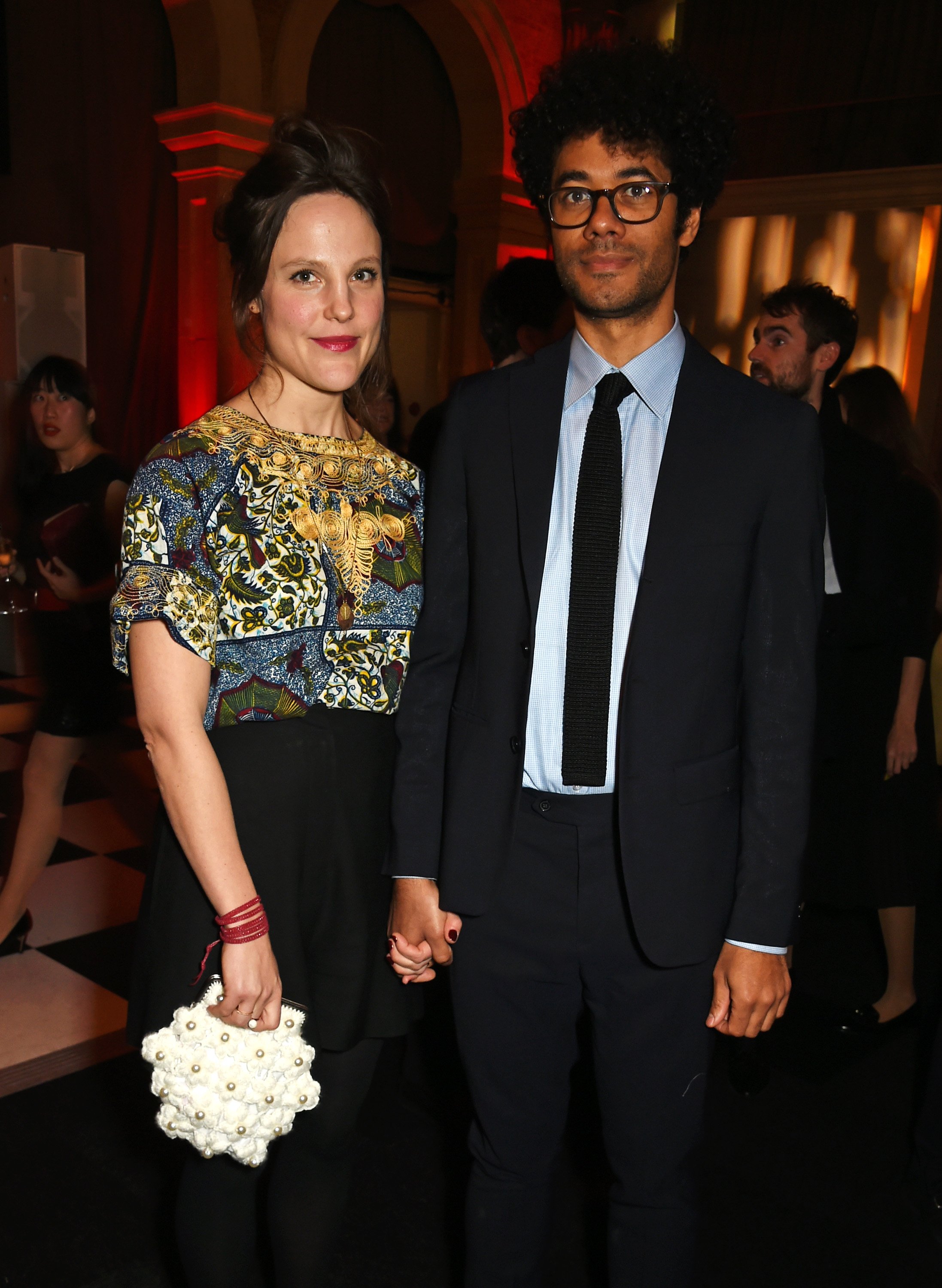 Lydia Fox and Richard Ayoade at the Moet British Independent Film Awards 2015 on December 6, 2015, in London | Source: Getty Images
DO RICHARD AND LYDIA HAVE CHILDREN?
The couple reportedly has three children; two are girls, but their ages are unknown. His daughters are Esmé Bibi and Ida, with Esmé already having an acting credit in "The Crystal Maze" in 1990.
Ayoade and Fox are not the only celebrities who are private about their personal lives. Another celebrity who rarely talks about his personal life is Kendrick Lamar.
Please fill in your e-mail so we can share with you our top stories!