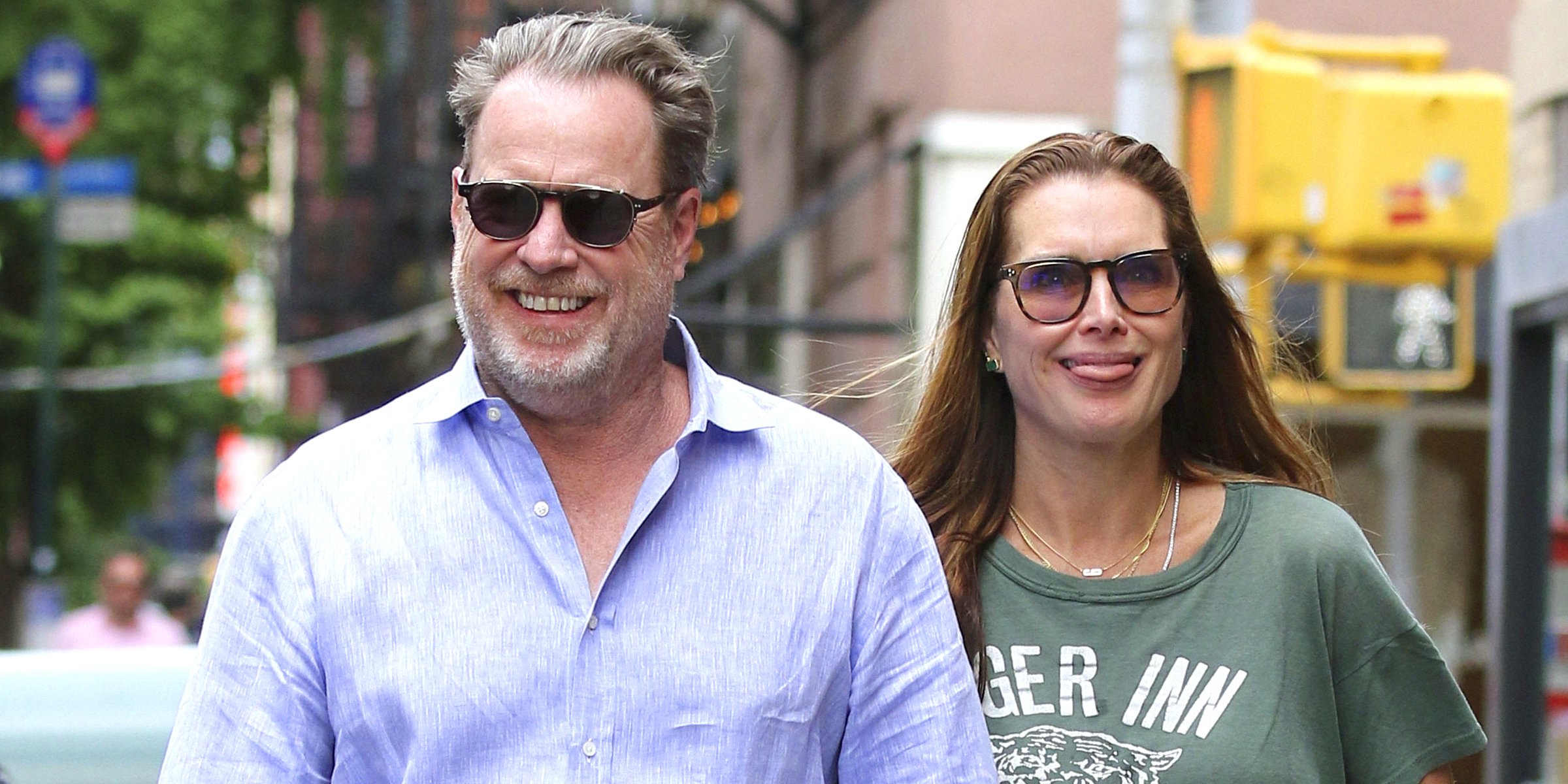 Chris Henchy and Brooke Shields | Source: Getty Images
Who Is Chris Henchy? Inside Brooke Shields' Husband's Life & Beautiful Marriage to 'The Blue Lagoon' Star
Chris Henchy, Brooke Shields' husband, has been married to "The Blue Lagoon" actress for a long time. Henchy has made a name for himself in the entertainment industry, earning critical praise for his work.
In the past, Brooke Shields dated many famous men. She was rumored to have been in relationships with Scott Baio, John Travolta, and Michael Jackson. She, however, did date "Superman" Dean Cain, Liam Neeson, and then professional tennis player Andre Agassi.
She and Agassi were married for two years but got a divorce. After this separation, she had her almost-relationship with George Michael before he came out as gay. Finally, she meets the man of her dreams: Chris Henchy.
Brooke Shields and Chris Henchy at the "Nightcap" Season 2 New York Premiere Party on June 6, 2017, in New York City. | Source: Getty Images
Who Is Chris Henchy, Brooke Shields' Husband?
Born on March 23, 1964, in New York City, Henchy is a producer and screenwriter who has made a significant contribution to such films as "Land of the Lost," "The Other Guys," and "The Campaign."
Shields' husband graduated from the University of New Mexico in the late 1980s. Henchy's initial plan after graduation was to work on Wall Street, but he decided to pursue a career in comedy instead.
Shields and her husband were reportedly married on Santa Catalina Island, but apparently, it was a fake ceremony.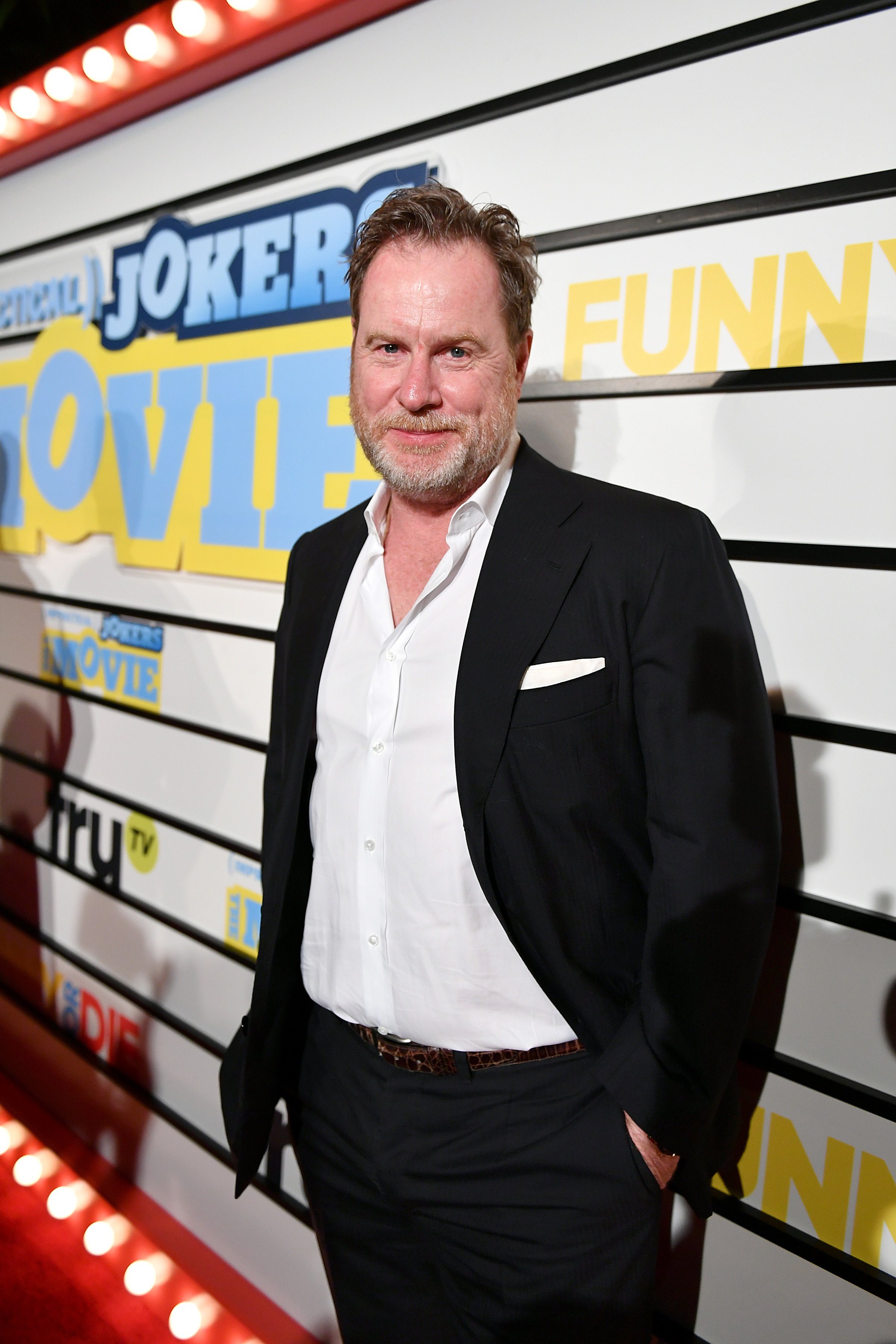 Chris Henchy at the "Impractical Jokers: The Movie" premiere screening and party on February 18, 2020, in New York City. | Source: Getty Images
In the early 1990s, Henchy found success when MTV hired him to write monologue jokes for "The Larry Sanders Show." Writing for TV shows led him to many more projects in the following years.
Henchy has over 22 writing credits and just under 40 credits for producing. The famed producer's big break in the industry was creating the 2000 TV series "Battery Park."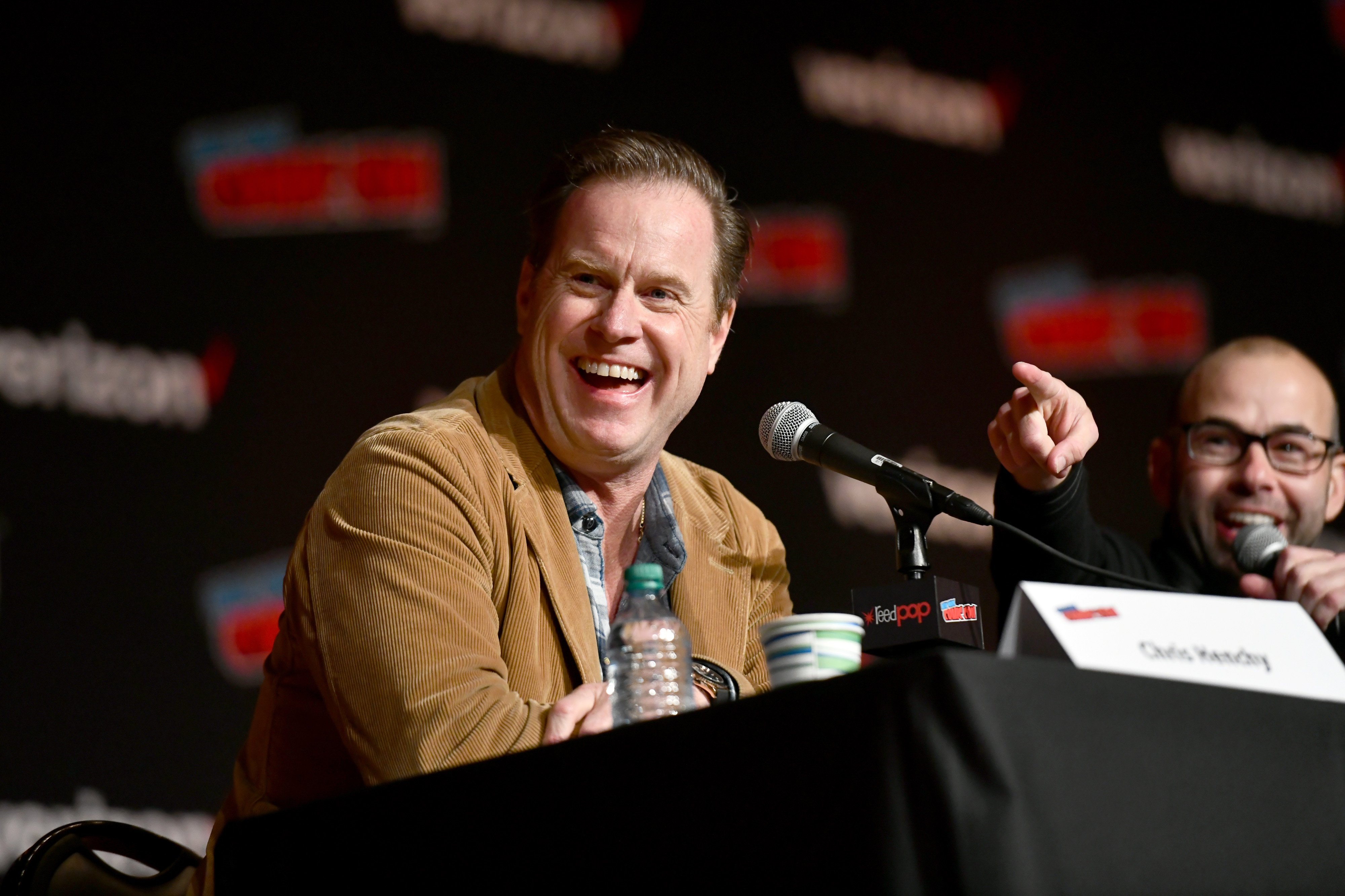 Chris Henchy at the Comic Con 2018 on October 4, 2018, in New York City. | Source: Getty Images
How Long Have Chris Henchy and Brooke Shields Been Together?
"I was so clear about wanting to have children with this man that I would've gladly adjusted our plans if it happened before we were married."
Shields and her husband were reportedly married on Santa Catalina Island, but apparently, it was a fake ceremony. According to gossip columnist Liz Smith, the couple actually wed in a lavish Roman Catholic church in Palm Beach, California.
Smith said that the couple made the strategic and elaborate move partly to avoid the paparazzi's prying eyes. For 15 years, Shields reportedly had a stalker named Mark Bailey.
Shields and Henchy have been through the ups and downs of marriage. In her memoir, "Down Came the Rain: My Journey Through Postpartum Depression," Shields wrote about her struggles with infertility.
They went through various alternative procedures to conceive a child. Henchy remained supportive throughout the ordeal while maintaining his trademark sense of humor.
How Many Kids Do Brooke Shields and Chris Henchy Have?
Henchy and his gorgeous wife share two daughters. Their eldest is 18-year-old Rowan Francis Henchy, who attends Wake Forest University. She and her mother are exceptionally close to the point where they got matching ladybug tattoos.
Their youngest, Grier Hammond Henchy, is 16 years old and has a passion for fashion. Many say she looked like her mother when she was younger.
While the 15-year-old may bear a striking resemblance to her mom and could likely enter the modeling world, Shields disapproves of her kids entering the entertainment industry until thoroughly educated.
It doesn't take a leap to speculate that Shields' approach to this is because of her own experiences as a child growing up in the spotlight.
Brooke Shields also shared how she and Henchy raised their daughters to be who they are today. Managing finances and the importance of hard work were the lessons they taught their children.
Shields triumphed over a challenging upbringing and multiple heartbreaks to become a happy mother of two. To top it all off, she is blessed beyond measure with a husband like Henchy, who will stand by her side no matter what.
Please fill in your e-mail so we can share with you our top stories!