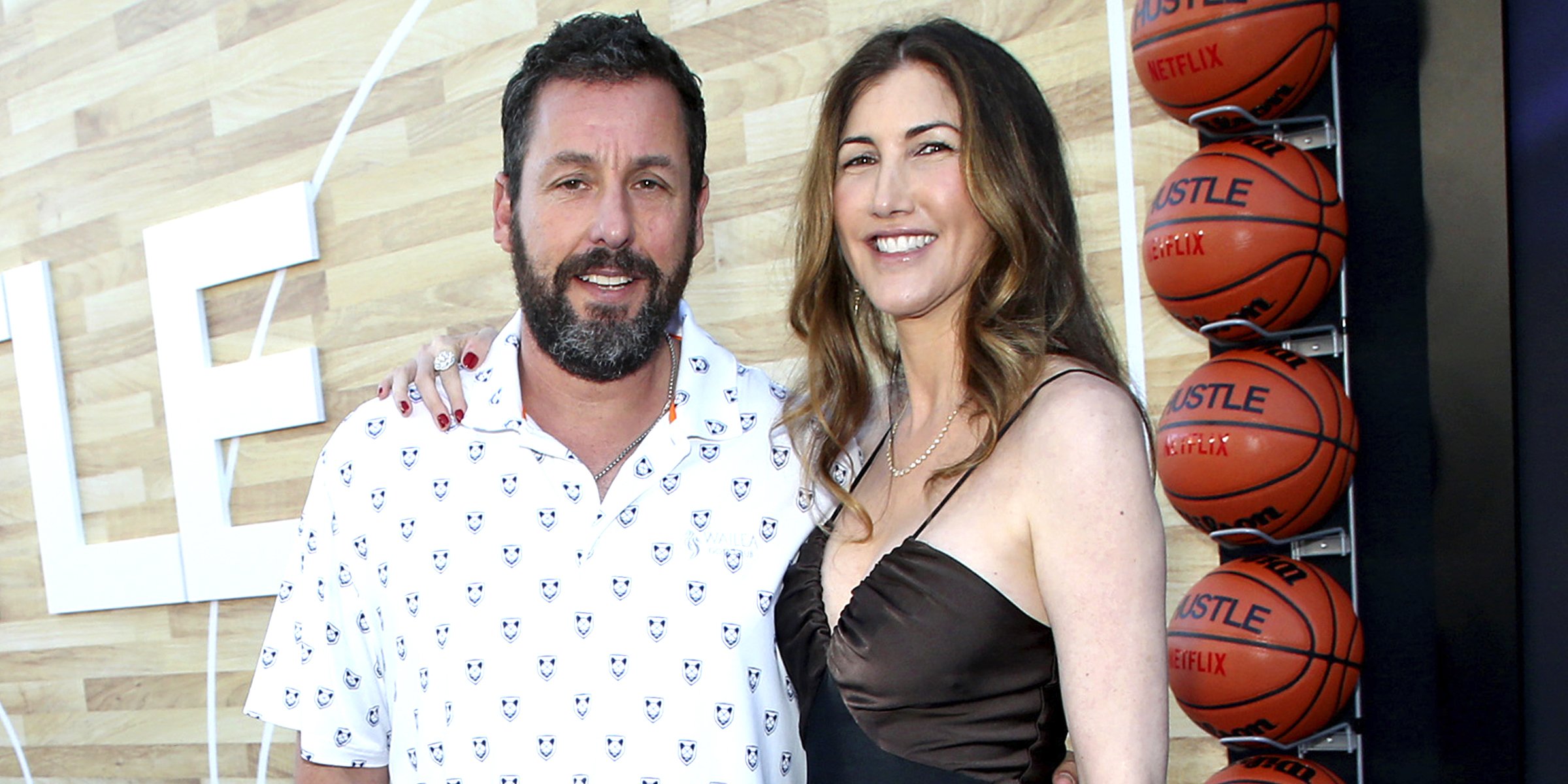 Getty Images
Who Is Adam Sandler Married To? All about the 'Hustle' Star's Wife Jackie Sandler
Adam Sandler has enjoyed a long and successful marriage for almost two decades. The actor, comedian, musician, and filmmaker, whose marriage is no secret, has been married to Jackie Sandler since 2003.
On June 8, 2022, Adam Sandler's new inspirational sports drama "Hustle" will debut on Netflix. The movie marks his ninth Netflix starring role, and he plays the role of a rule-breaking scout, Stanley Sugerman.
The actor's character is a down-on-his-luck basketball scout for the Philadelphia 76ers who discovers a once-in-a-lifetime basketball player with a rocky past. The scout decides to bring the phenom to America, and despite the odds, they have one chance to prove they are NBA material.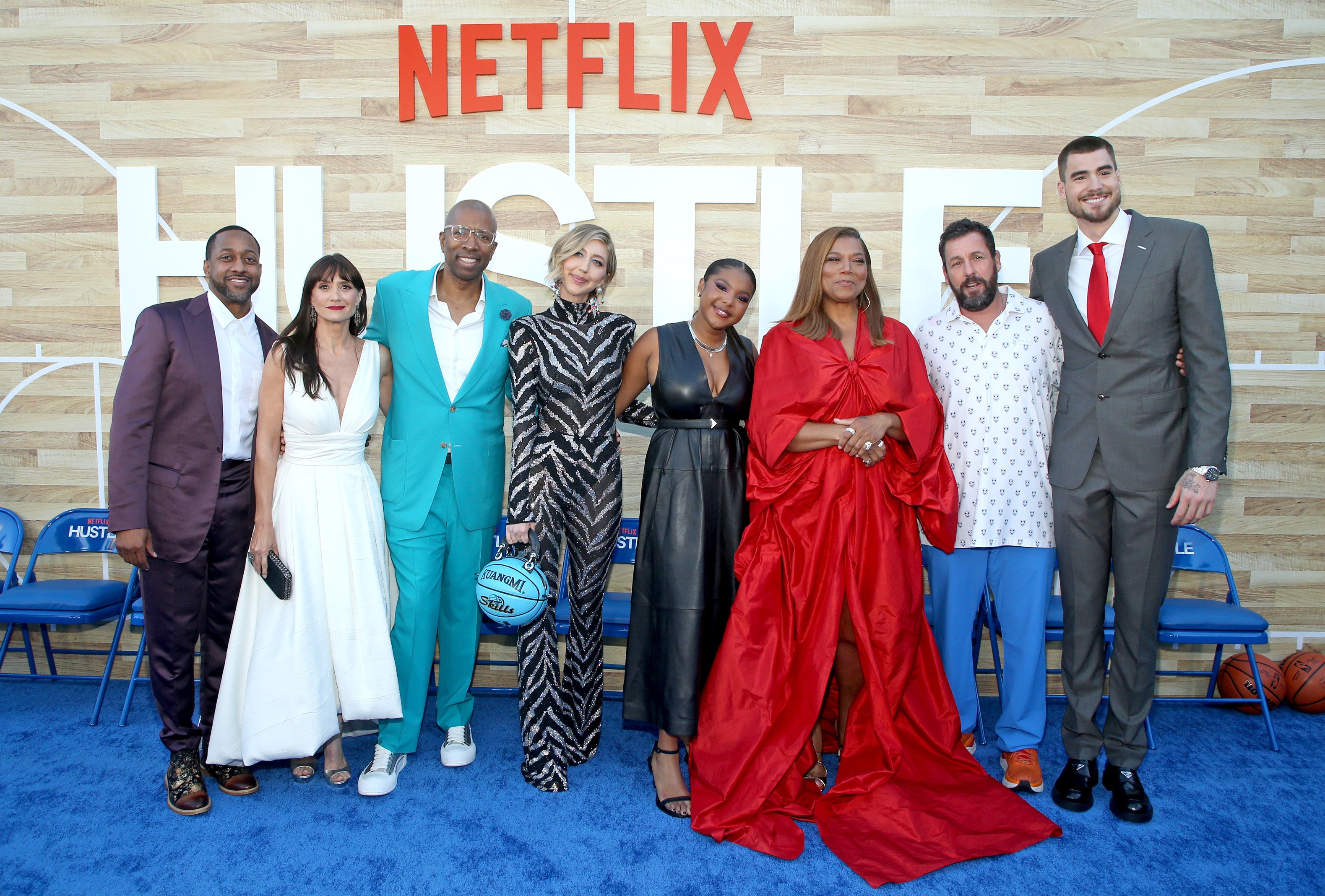 Jaleel White, Maria Botto, Kenny Smith, Heidi Gardner, Jordan Hull, Queen Latifah, Adam Sandler, and Juancho Hernangomez at the Netflix World Premiere of "Hustle" on June 1, 2022 | Source: Getty Images
"Hustle," which stars Queen Latifah, Ben Foster, Robert Duvall, Jordan Hull, Maria Botto, Ainhoa Pillet, former NBA player Kenny Smith, and real-life Spanish NBA player Juancho Hernangómez, is co-written by Will Fetters and co-directed by Jeremiah Zagar and Adam Sandler.
At the world premiere of "Hustle" on June 1, 2022, Adam spoke to AccessHollywood and revealed that he knew he wanted Queen Latifah to star in the movie. He also talked about kissing Jennifer Aniston, meeting his wife, Jackie, and how she is okay with his kissing scenes.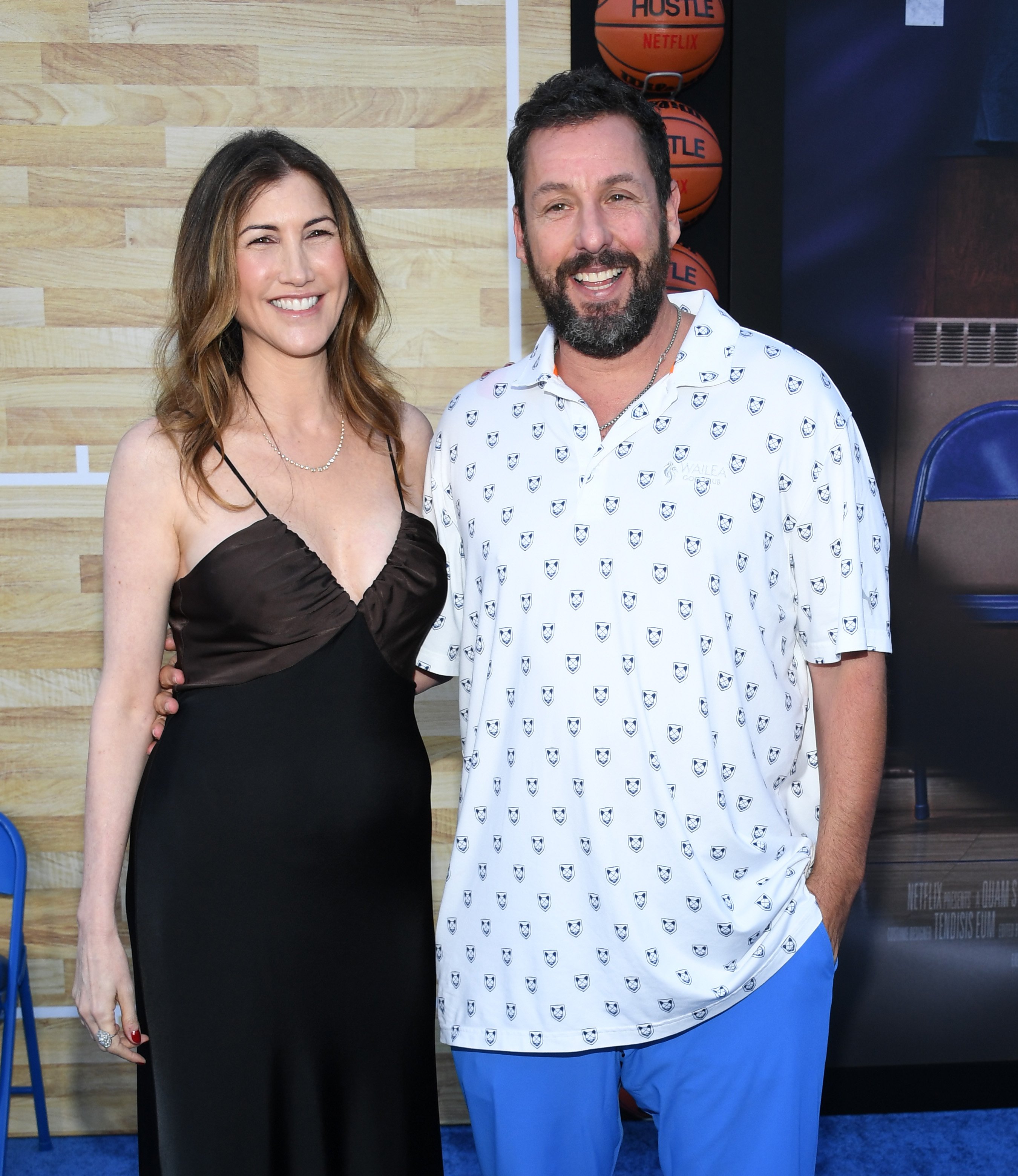 Jackie Sandler and Adam Sandler at the Netflix World Premiere of "Hustle" on June 1, 2022 | Source: Getty Images
WHO IS ADAM SANDLER'S WIFE, JACKIE?
Before becoming an actress, Jackie, born in Coral Springs, Florida, was reportedly modeling in Brazil and had started modeling before graduating high school.
Jackie got her breakout role when she starred in "Deuce Bigalow: Male Gigolo." She has gone on to star in "Big Daddy," "Little Nicky," "50 First Dates," "Just Go With It," and "Blended."
HOW DID ADAM SANDLER MEET HIS WIFE?
Adam and Jackie reportedly met on the "Big Daddy" set in 1999. Jackie played the role of a waitress who took his order of a root beer while he was in the sports bar.
However, while speaking to AccessHollywood at the world premiere of "Hustle," Adam revealed that they had first met at the birthday party of his friend Stephen Dorff before they did the movie together. He locked in on her, and they clicked.
HOW LONG HAVE ADAM AND JACKIE SANDLER BEEN TOGETHER?
Jackie and Adam started dating in 1999, and one year later, she converted from Christianity to Judaism, Adam's faith. In no time, they were engaged, and on June 22, 2003, they married at Dick Clark's oceanfront Malibu estate.
Through their years of marriage, Adam revealed that his wife gives him the strength and courage to do some of the movies he does, and she is his unofficial movie consultant. Even when shooting romantic scenes, she encourages him to do it better.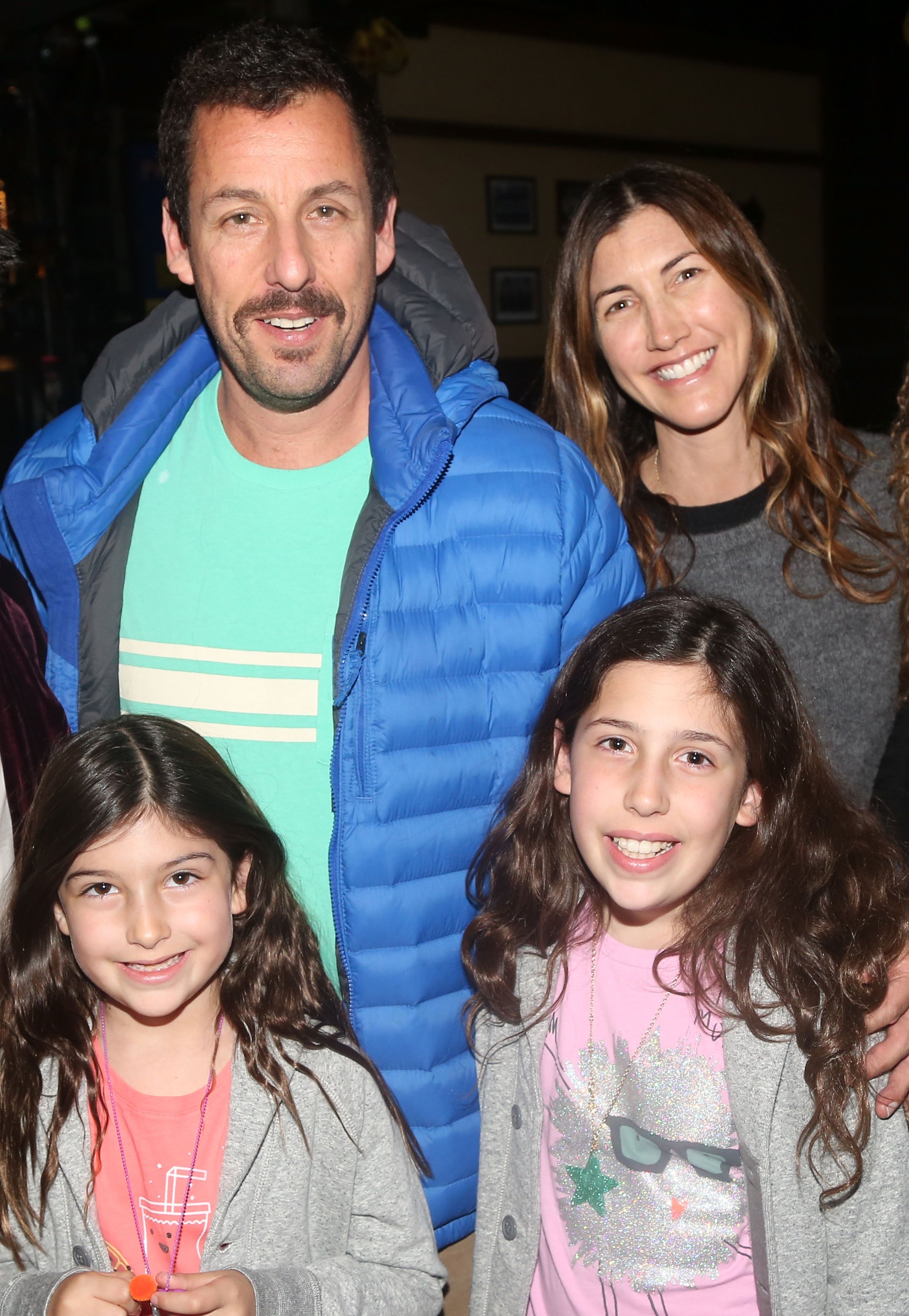 Sunny Sandler, Adam Sandler, Sadie Sandler, and Jackie Sandler at the "School of Rock" on Broadway on March 23, 2016 | Source: Getty Images
HOW MANY KIDS DOES ADAM SANDLER HAVE?
Jackie and Adam welcomed their first daughter, Sadie Madison, on May 6, 2006, and on November 2, 2008, they had their second daughter, Sunny Madeline. Adam, who was initially a nervous dad, said:
"My kids give me the most joy, but there are life adjustments. I don't go out to meet anyone after 9:30 at night. I eat dinner at 6 or 7."
Adam's daughters already have film careers as they have starred in some of his movies. However, he revealed that the girls want to do their film someday.
Please fill in your e-mail so we can share with you our top stories!