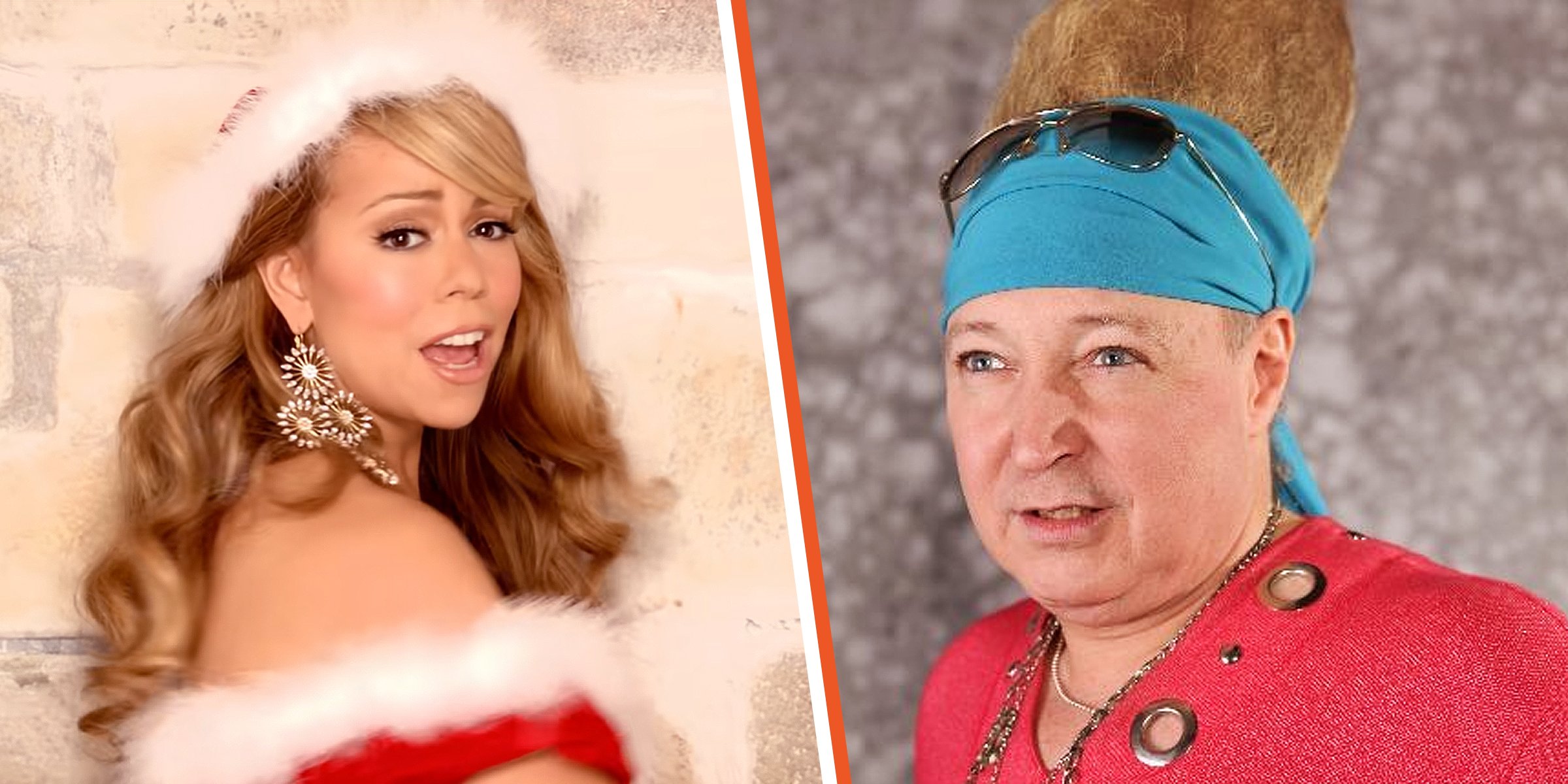 youtube.com/Justin Bieber | facebook.com/VinceVance1
Who Is Andy Stone? Singer Is Suing Mariah Carey for $20 Million for 'All I Want for Christmas Is You'
Mariah Carey's iconic Christmas medley has sparked controversy online. Andy Stone, who co-wrote the country classic "All I Want For Christmas Is You" by Vince Vance & the Valiants, is suing Carey for $20 million in copyright infringement.
Stone, a singer and songwriter, reportedly claimed that the Grammy-winning pop diva never sought or obtained permission to use the song title. Stone is also after Carey's co-writer, Walter Afanasieff.
Stone recorded a rendition in 1989 that reportedly sounded nothing like Carey's rendition. He also claimed that his song had extensive airplay during the holiday season in 1993, a year before Carey's.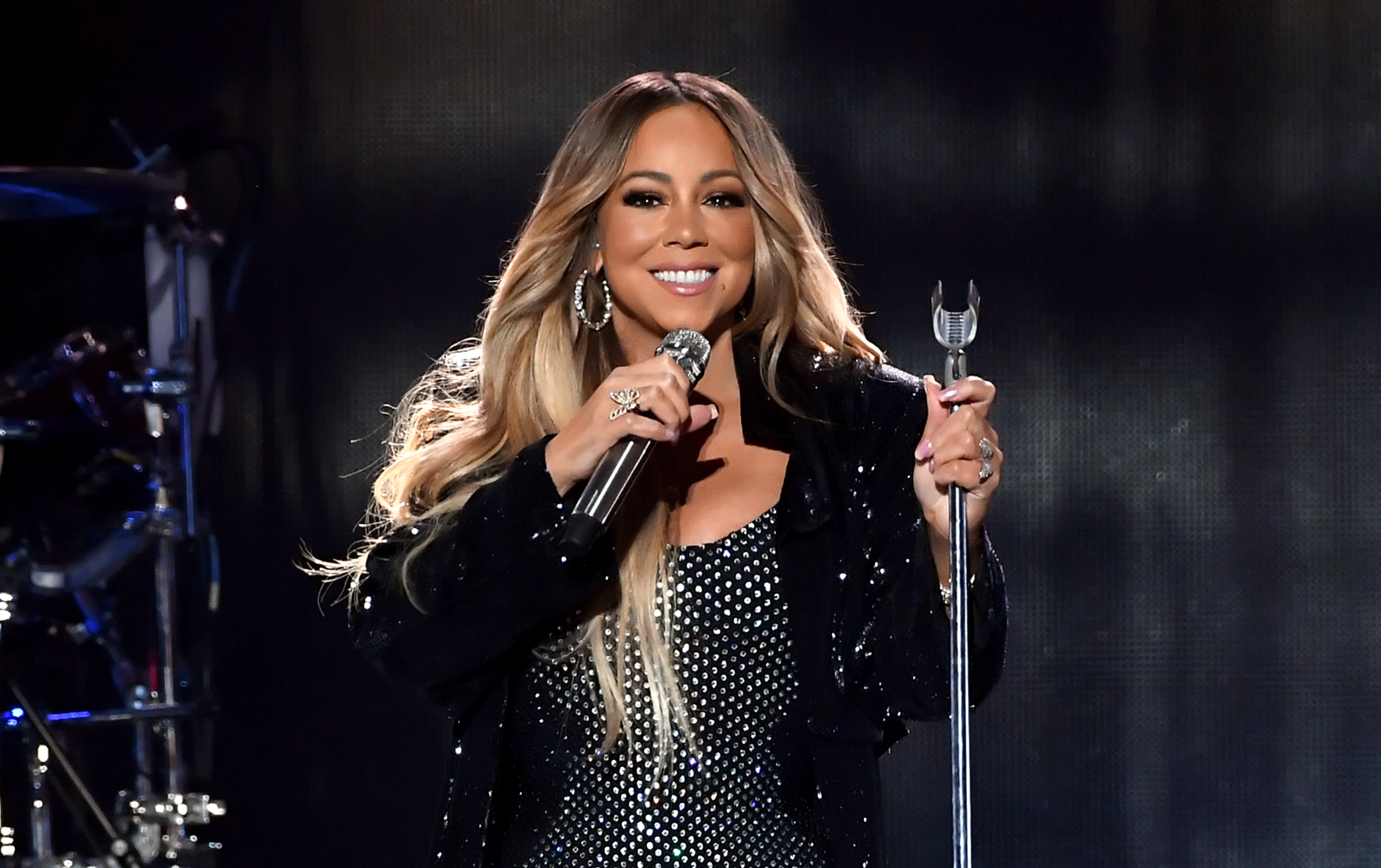 Mariah Carey performs onstage during the 2018 iHeartRadio Music Festival at T-Mobile Arena on September 21, 2018, in Las Vegas, Nevada. | Source: Getty Images
The controversial musician's real name is Andrew John Franichevich Jr., although he is also known as Andy Stone, while his stage name is Vince Vance. He rose to popularity as the lead singer of the Vince Vance & the Valiants.
Vince Vance & the Valiants is an American rock and roll, country pop, and novelty musical ensemble based in New Orleans, Louisiana. The group's signature song is "All I Want for Christmas Is You."
The band's trademark hit, first released in 1989, entered the Billboard Hot Country Songs chart six times in the early 1990s. It was also among the top ten Christmas tunes for 20 years and the most requested song for 18 years.
Stone has released 13 albums and more than 20 singles. On November 20, 2010, Stone was inducted into the Louisiana Music Hall of Fame for his tremendous career.
HOW MUCH DOES MARIAH CAREY MAKE EVERY CHRISTMAS?
It is unclear how much a singer earns from making music, but in Carey's case, she has made a lot. According to a 2016 The Economist survey, Carey earns around $2.5 million per year from the Christmas song.
The survey added that Carey earned $60 million from the song since its debut in 1994. Since then, she likely made an extra $12.5 million, increasing her total earnings from just one track to more than $72 million.
In December 2021, the Recording Industry Association of America, a trade group in the United States that represents the recording industry, announced that the "All I Want for Christmas" song had been Diamond-certified.
According to the music industry company, Diamond-certified suggests that Carey's famous Christmas track has sold more than 10 million units. Only 30 songs in history have achieved that level as of 2019.
HOW FANS REACTED TO THE LAWSUIT?
Several fans took to Twitter to express their thoughts about Stone's multi-million dollar lawsuit against Carey. The fans thought Stone would not win the case and believed he was trying to make money out of it.
Meanwhile, Tony Perkins, a TV journalist and radio personality, chimed in on the song title controversy. Perkins concurred that Carey and Stone's songs were "nothing alike."
After Perkins's tweet, another Twitter user remarked that there was "no plagiarism," and while it is clear that Carey drew inspiration from it, the two songs are not the same.
One Twitter user also questioned Stone's argument and why it took him so long to register a complaint, as Carey's holiday song has been a holiday favorite for 30 years.
Carey is one of the musicians accused of copyright infringement. Among the renowned artists and bands involved in a similar case were David Bowie, Vanilla Ice, bands Queen and Led Zepellin.
Please fill in your e-mail so we can share with you our top stories!