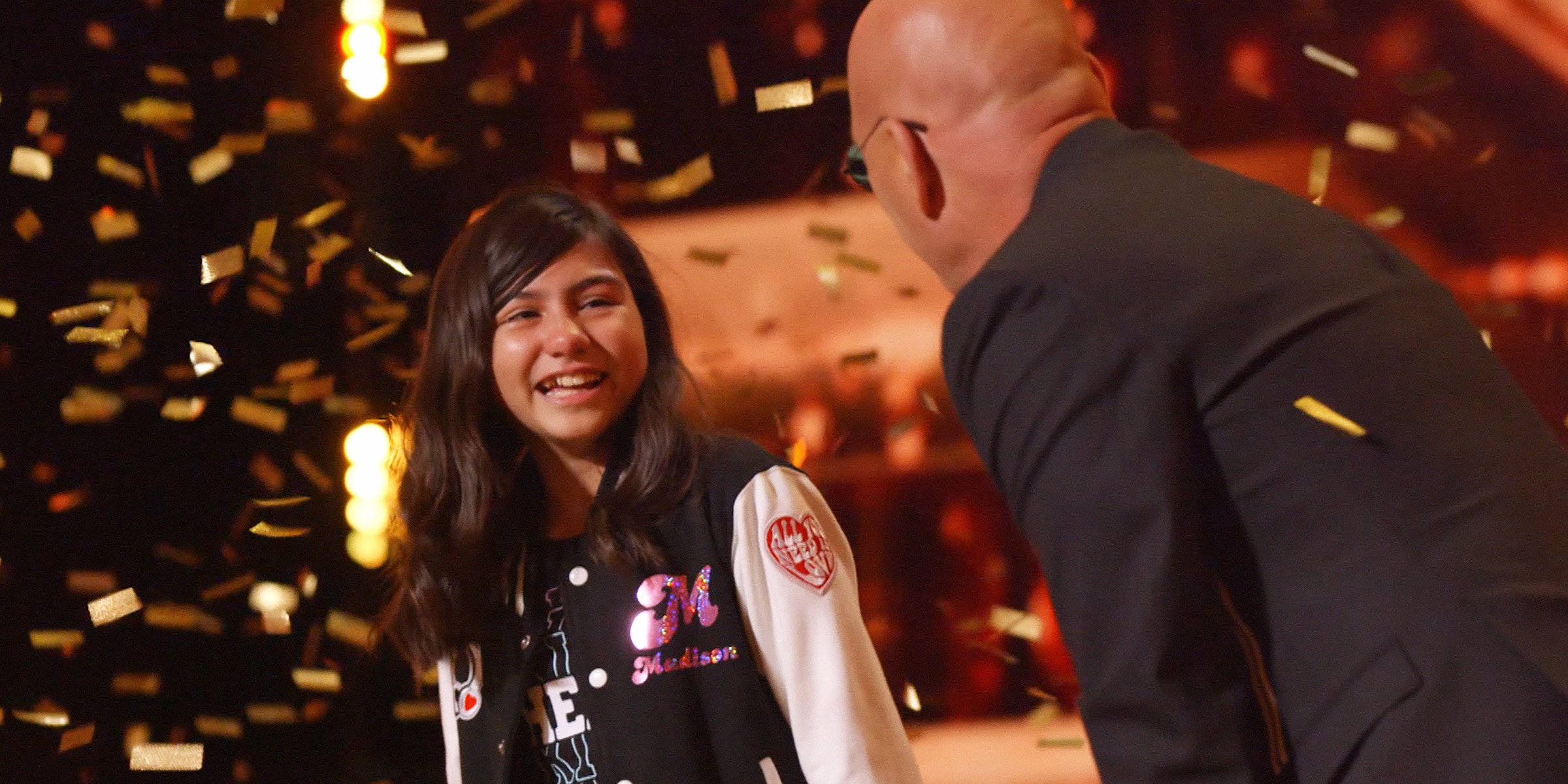 YouTube.com/America's Got Talent
How Old Is Madison Taylor Baez? The Girl Surprised the 'AGT' Judges and Got the Golden Buzzer
"America's Got Talent" judges were shocked after Madison Taylor Baez sang from the studio audience and got two standing ovations and the Golden Buzzer.
The "America's Got Talent" audience frequently gets the chance to sing during breaks, but nobody could expect what happened in early June 2022.
Producers hid contestant Madison Taylor Baez among the fans in the studio audience, and judges Simon Cowell, Howie Mandel, Sofía Vergara, and Heidi Klum knew nothing about it. When Baez got the mic, she attracted everyone's attention by singing "Amazing Grace."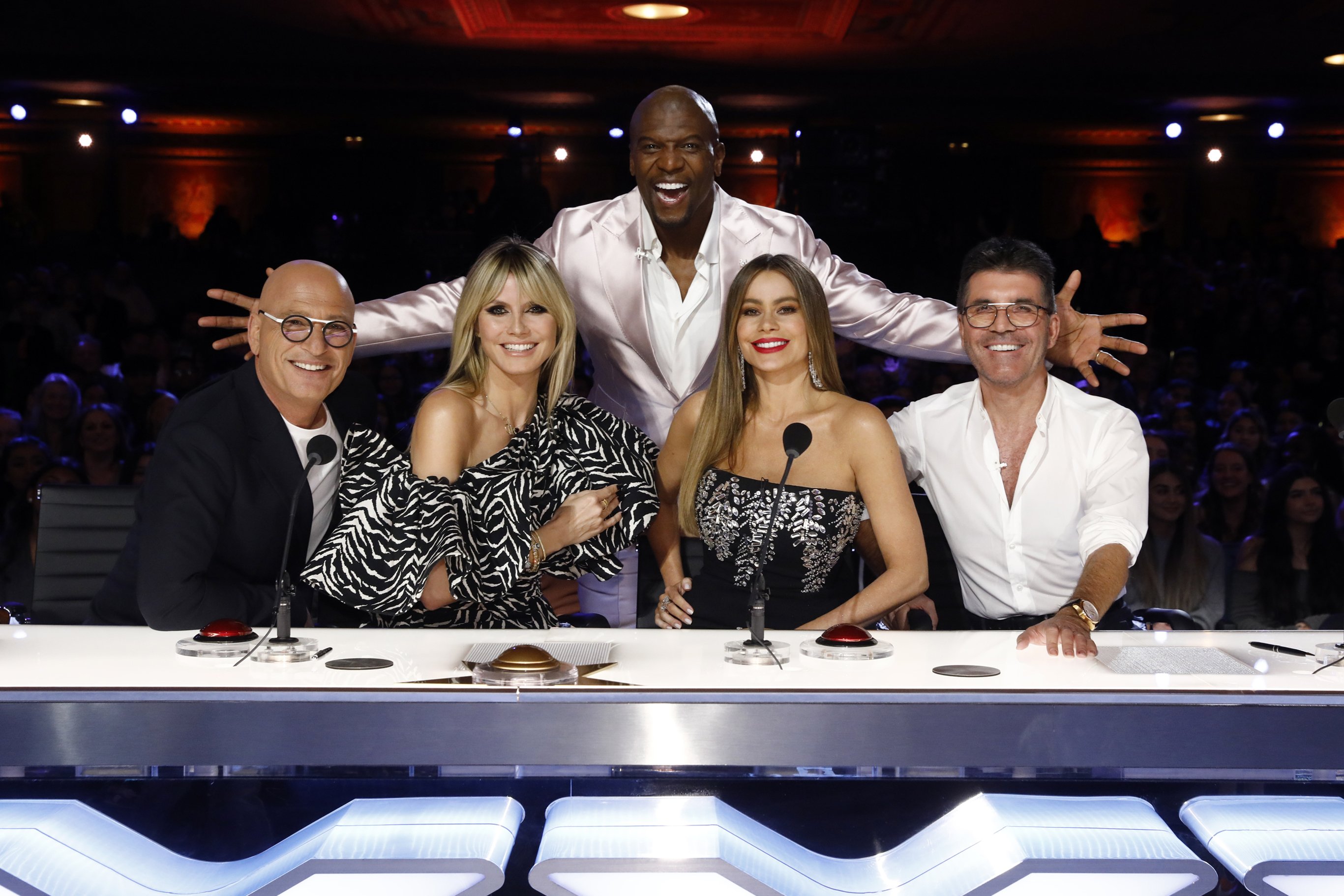 Howie Mandel, Heidi Klum, Terry Crews, Sofia Vergara, Simon Cowell in "America's Got Talent" Season 15 in March 2020 | Source: Getty Images
MADISON BAEZ IS NOT NEW TO SHOWBIZ
Cowell was so shocked that he encouraged Baez to get onstage and audition. The girl did it, and her powerful rendition of "Amazing Grace" earned her another standing ovation from the audience and judges.
The judges praised Baez and asked how she would spend the $1 million prize, and she said she would donate it to cancer research because her dad, also in the audience, has stage 4 colon cancer. The crowd wouldn't stop chanting "Golden Buzzer," so Mandel hit it, sending Baez directly to the live shows.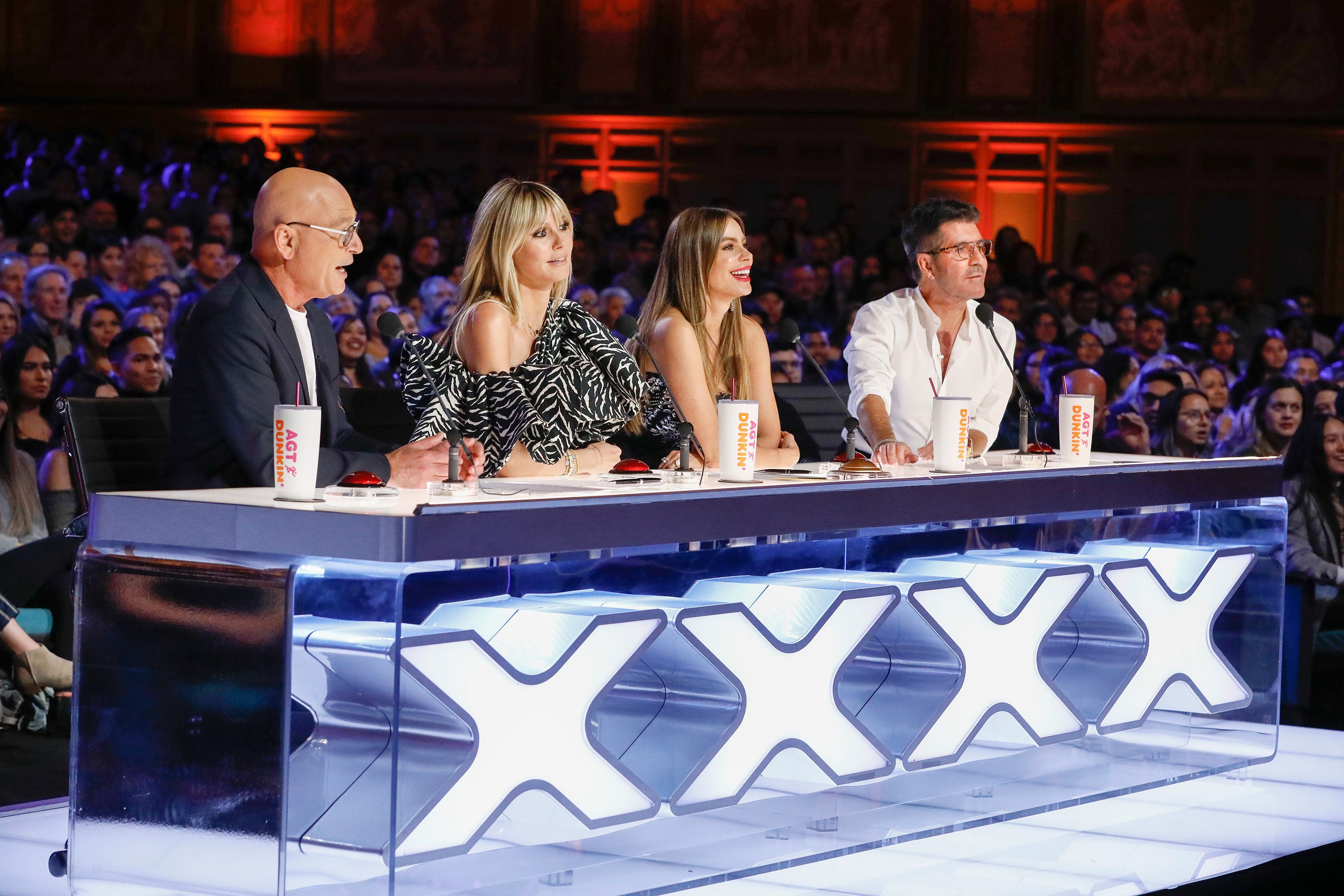 Howie Mandel, Heidi Klum, Sofia Vergara, Simon Cowell in "America's Got Talent" Season 15 in March 2020 | Source: Getty Images
Baez's life changed the second she sang from the studio audience, but it was not her first time in front of the cameras. Baez has been making headlines since she was nine years old and booked the role of the young Selena Quintanilla in "Selena: The Series."
The young artist revealed that multiple aspects of Selena's life resonated with hers, including their time singing and performing and their conversations about music with their fathers.
Apart from "Selena: The Series," Baez has also worked in "Let the Right One In," "Game of Talents," "The Tooth Racket," and national commercials.
HOW OLD IS MADISON TAYLOR BAEZ?
Born and raised in Orange County, California, Baez is 11 years old. Thanks to her dad, Chris, who introduced Baez to music at two, she fell in love with singing.
[Baez] was dubbed the "Anthem Girl."
When Baez was only three years old, she would serenade Chris while he was in the hospital getting treatment for his colon cancer – a battle he has been fighting for nine years.
Chris has been crucial in Baez's impressive voice because she improved by learning new songs to sing to him throughout his long battle with cancer.
Baez made her first public performance in 2017, even though she was only seven. Chris recorded his daughter singing the "Star-Spangled Banner" and sent the tape, along with her story, to the Los Angeles Lakers.
They were immediately drawn to her voice and asked her to perform the national anthem before one of their games. Baez did the same for the Los Angeles Rams and the Los Angeles Dodgers, so she was dubbed the "Anthem Girl."
WHAT DID PEOPLE THINK OF HER GOLDEN BUZZER?
The Golden Buzzer shocked everyone, and some people shared their thoughts on social media. Most netizens praised Mandel's decision as Baez "is so deserving" of the buzzer.
However, a few Twitter users complained. One wrote that they felt bad for the people waiting all day to audition and try to get a Golden Buzzer just for a "random" girl in the crowd to get it.
Another person tweeted that while Baez's story was heartwarming, they felt "duped" because she was planted in the audience and already had an "accomplished" career as an actress and performer. She still stole our hearts, though. Way to go!
Please fill in your e-mail so we can share with you our top stories!