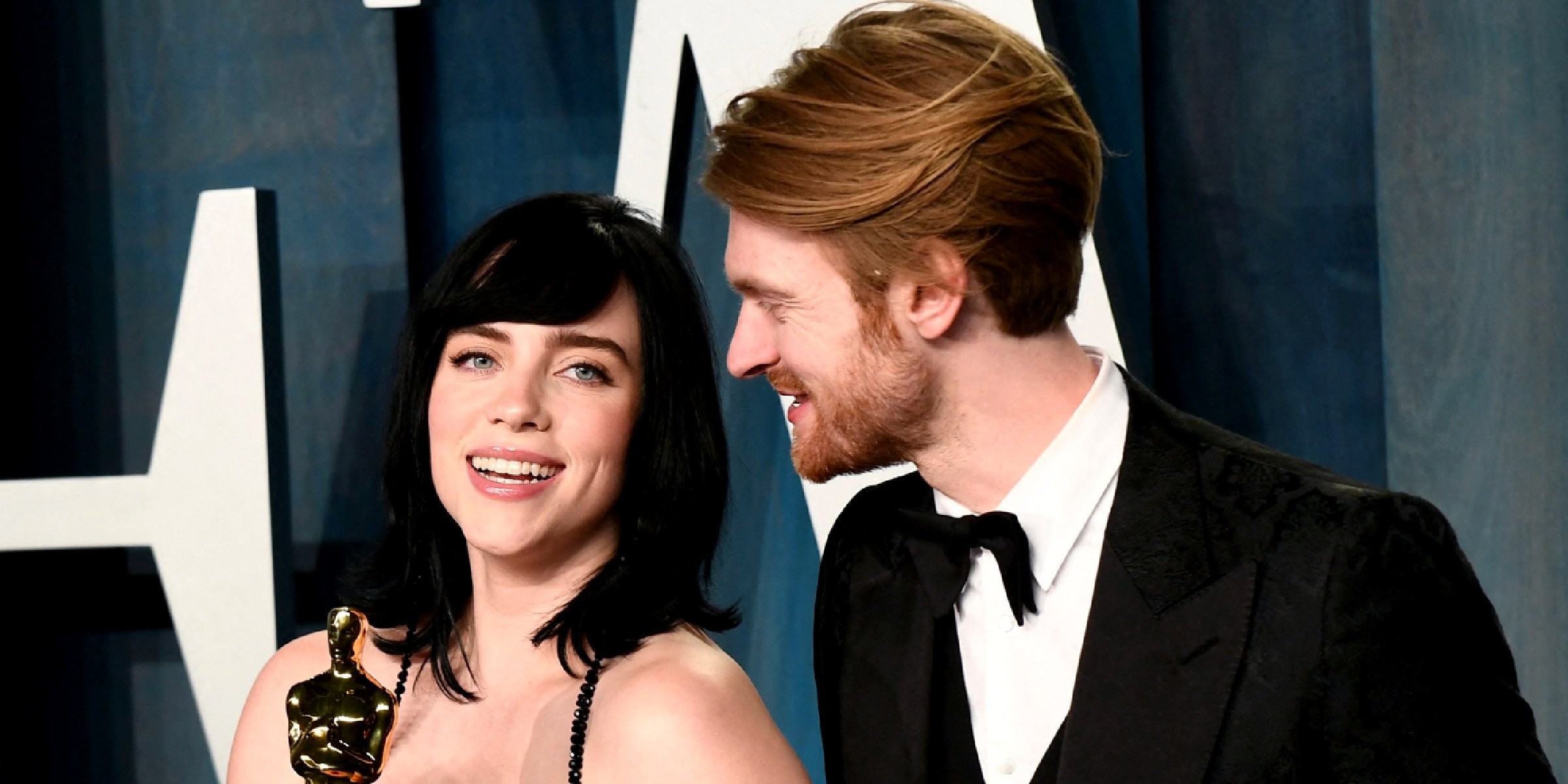 Billie Eilish's Brother Finneas O'Connell
All eyes continue to be on Billie Eilish. However, her brother is slowly becoming more well-known as people learn more about his musical talent and significant contribution to his sister's fame.
Recently, vocalist Billie Eilish and her brother Finneas O'Connell surprised their audience in Manchester, England.
The singer revealed that they would be debuting a song onstage, but that wasn't the end of the surprise. They wrote the lyrics of this song explicitly about the Johnny Depp and Amber Heard trial.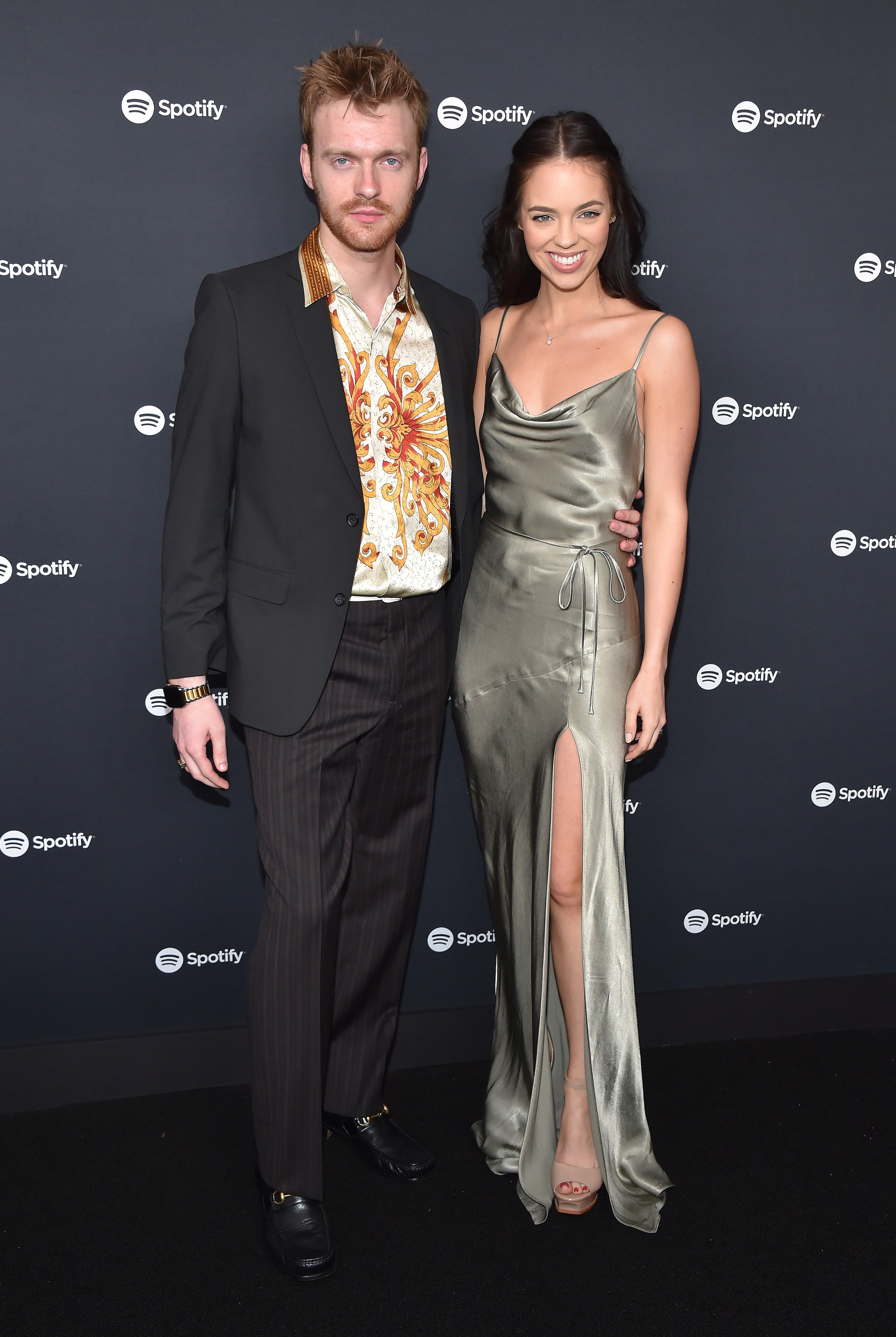 Finneas O'Connell and Claudia Sulewski at the Spotify Best New Artist Party on January 23, 2020 in Los Angeles. | Source: Shutterstock
Eilish sang her controversial lyrics: "The internet's gone wild watching movie stars on trial. While they're overturning Roe v. Wade."
BILLIE EILISH'S BROTHER FINNEAS O'CONNELL
These moving lyrics and the inspirational music the siblings create together would be impossible without O'Connell's musical genius.
Known mainly for producing and collaborating with his sister, O'Connell has also worked with many other famous artists. These big names include Selena Gomez and Justin Bieber.
But, beyond producing for other artists, O'Connell also makes his own music under the name FINNEAS and is the lead singer for the band "The Slightlys."
Of course, making music with his superstar sister brings the money in. But beyond their earnings, music is ingrained into O'Connell and Eilish's relationship. As Eilish said:
"My whole family is really musical. My brother and my mom both write songs and my dad has always played the piano and ukulele...My brother is a really good songwriter so we'd give each other notes and write stuff together."
It is no wonder that melodies live in their genes, spilling out into hits such as "Ocean Eyes," which turned the then-teenage Eillish into an overnight sensation.
O'Connell was the genius behind "Ocean Eyes." He produced and wrote the song but never made it for fame or fortune.
Instead, he made it for his sister's dance teacher, who wanted to form choreography to a tune no one had made.
The song began climbing heights on SoundCloud, and soon enough, the duo was selling out arenas and collecting multiple awards.
Personality-wise, O'Connell is highly creative and humble, unphased by his sister's time in the spotlight. He is also caring, making music for the people he loves.
These pieces of music include the melody meant for his sister's dancing teacher to the song "Claudia" for his girlfriend, Claudia Sulewski.
FINNEAS O'CONNELL'S RELATIONSHIP WITH CLAUDIA SULEWSKI
Last September, O'Connell celebrated his third anniversary with his girlfriend Sulewski, a 26-year-old actress. Taking to Instagram, he expressed that the years with her were the best of his life.
Please fill in your e-mail so we can share with you our top stories!