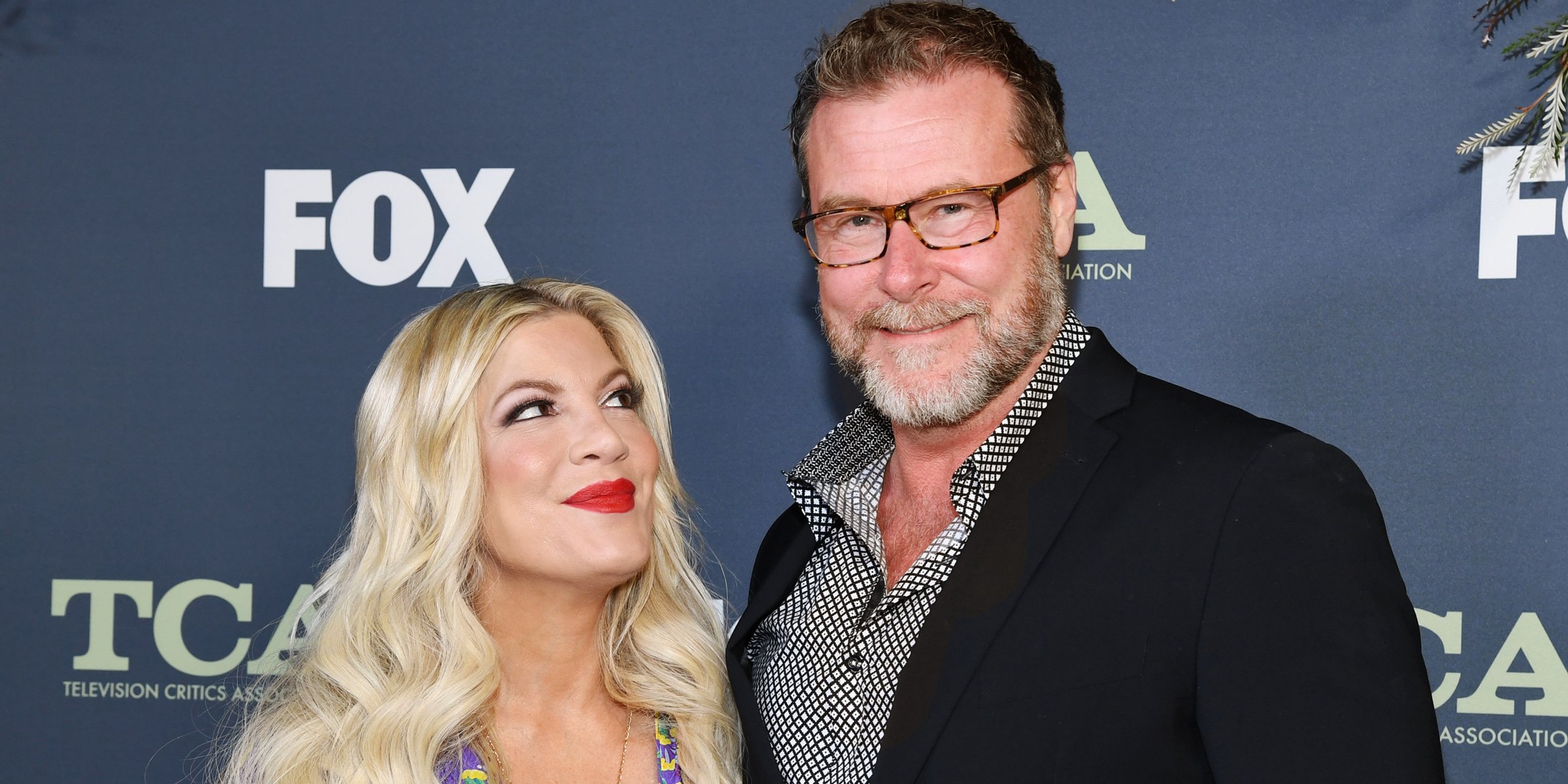 Getty Images
Tori Spelling & Dean McDermott's Reported Trial Separation after 16 Years of Marriage
Nothing lasts forever. Actors and TV personalities Tori Spelling and Dean McDermott learned it the hard way as they supposedly go through a trial separation.
Although "Tori & Dean" stars Tori Spelling and Dean McDermott have been together for almost two decades, their marriage is far from perfect, and it allegedly reached its breaking point.
Sources close to the couple claim that their relationship had been on shaky ground for a long time, so they opted for a trial separation. Here's everything you need to know about Spelling and McDermott's relationship and alleged breakup.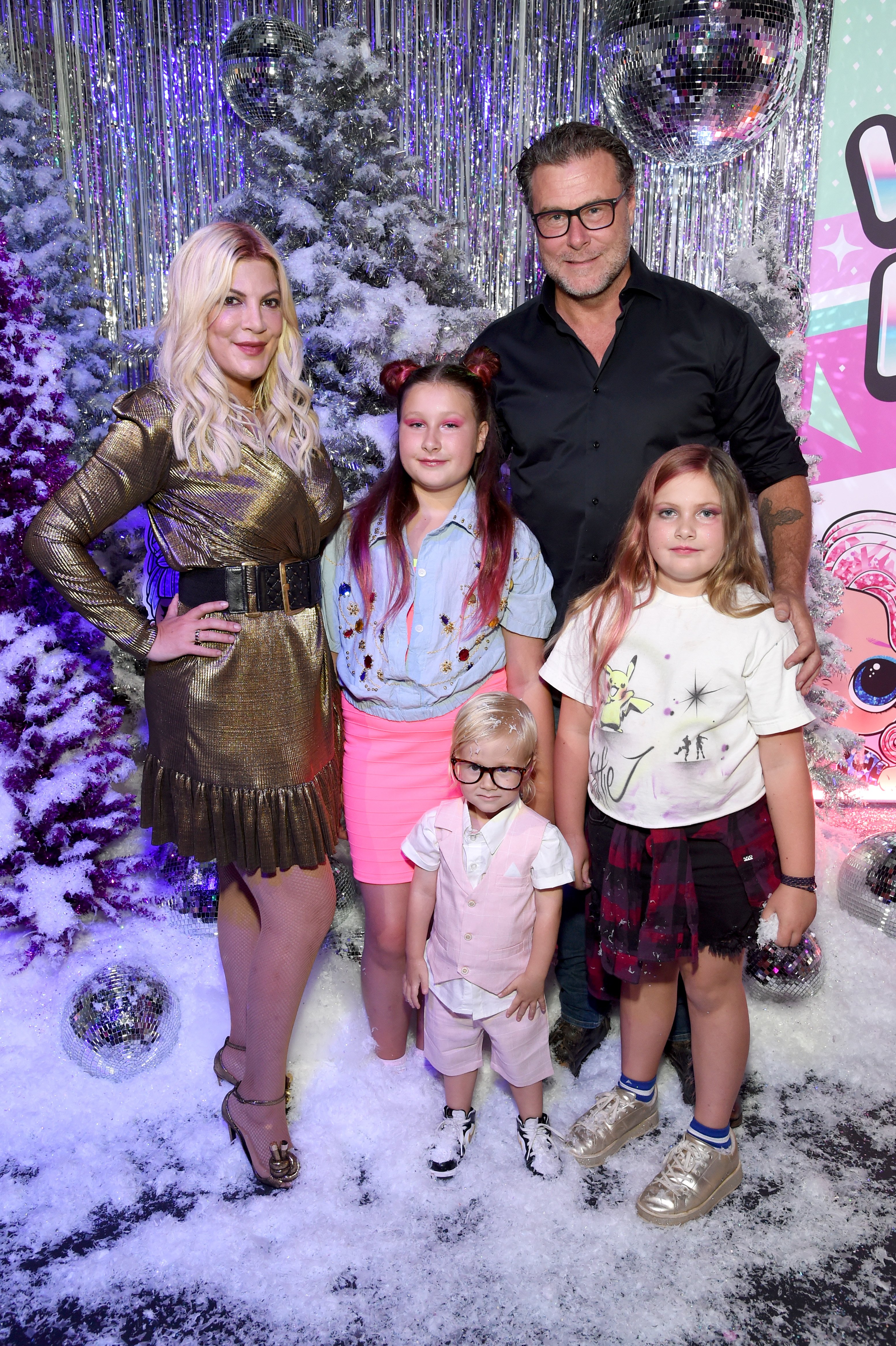 Tori Spelling, Dean McDermott, and their children Stella, Beau, and Hattie McDermott on September 27, 2019 in Los Angeles, California | Source: Getty Images
TORI SPELLING & DEAN MCDERMOTT'S SEPARATION
One of the first indications that Spelling and McDermott's marriage was on the rocks came in early 2021 when she removed "wife" from her Instagram bio.
They were supposed to celebrate their 15th wedding anniversary in May 2021, but they didn't publicly acknowledge it. The same happened on their 16th wedding anniversary in May 2022.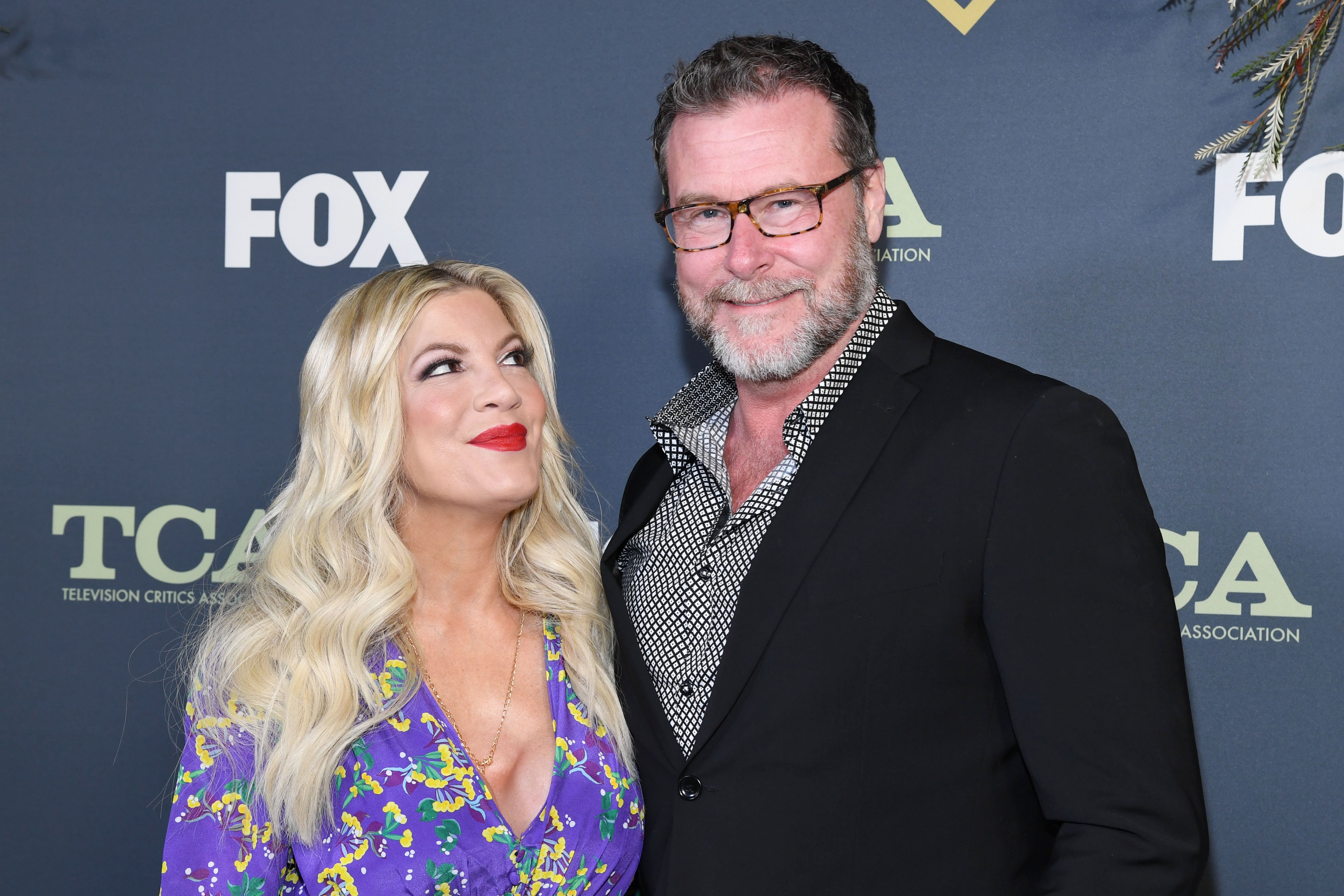 Tori Spelling and Dean McDermott on February 06, 2019 in Los Angeles, California | Source: Getty Images
Spelling revealed that she and McDermott sleep in separate beds. She has also been spotted multiple times without her wedding ring.
Although Spelling and McDermott's relationship is a "rollercoaster," they've supposedly stayed together for their kids: Liam, Stella, Hattie, Finn, and Beau (all minors).
Divorce is out of the picture. It would be too expensive, and the couple doesn't want to go through that now. McDermott and Spelling allegedly feel trapped and having kids make everything more complicated because they don't want them to be unhappy.
They reportedly opted for a trial separation – an informal agreement between Spelling and McDermott to live apart without involving lawyers or judges.
Us Weekly reported that Spelling's friends are worried because they've tried to get in touch with her to no avail. She also stopped doing "social things," so some of her friends believe she is isolating herself and may be depressed.
Their relationship made multiple headlines in 2018 when police had to go to their property.
WHEN DID TORI SPELLING AND DEAN MCDERMOTT GET MARRIED?
Years before reaching their breaking point, Spelling and McDermott had a loving relationship. They met in Ottawa, Canada, in 2005 while shooting "Mind Over Murder."
Spelling and McDermott were married to other people at the time, but they both left them and tied the knot in Fiji on May 7, 2006. The couple started having children right away.
Their eldest, Liam, was born in March 2007. Stella joined the family in June 2008, followed by Hattie in October 2011, Finn in October 2012, and Beau in March 2017.
Unfortunately, things got complicated in 2014 when McDermott admitted he cheated on Spelling during Christmas. They worked things out, and he even proposed again in 2016, but they faced financial difficulties later that year.
Their relationship made headlines in 2018 when police had to visit their property several times. Despite Spelling and McDermott's many attempts to solve their issues, they separated.
TORI SPELLING'S FIRST HUSBAND, CHARLIE SHAHNAIAN
It would not be the first time that Spelling has gone through a divorce. She married Charlie Shahnaian in July 2004, two years after their first meeting.
Spelling's mother, Candy, was one of the main reasons they parted ways. She and Shahnaian could never get along, and she would pretend to forget how to pronounce his name.
When Shahnaian learned through the National Enquirer that Spelling gave another man a lap dance, he knew they could no longer be together. Spelling then confessed she married him because he loved and cared for her. They divorced in 2006.
Please fill in your e-mail so we can share with you our top stories!