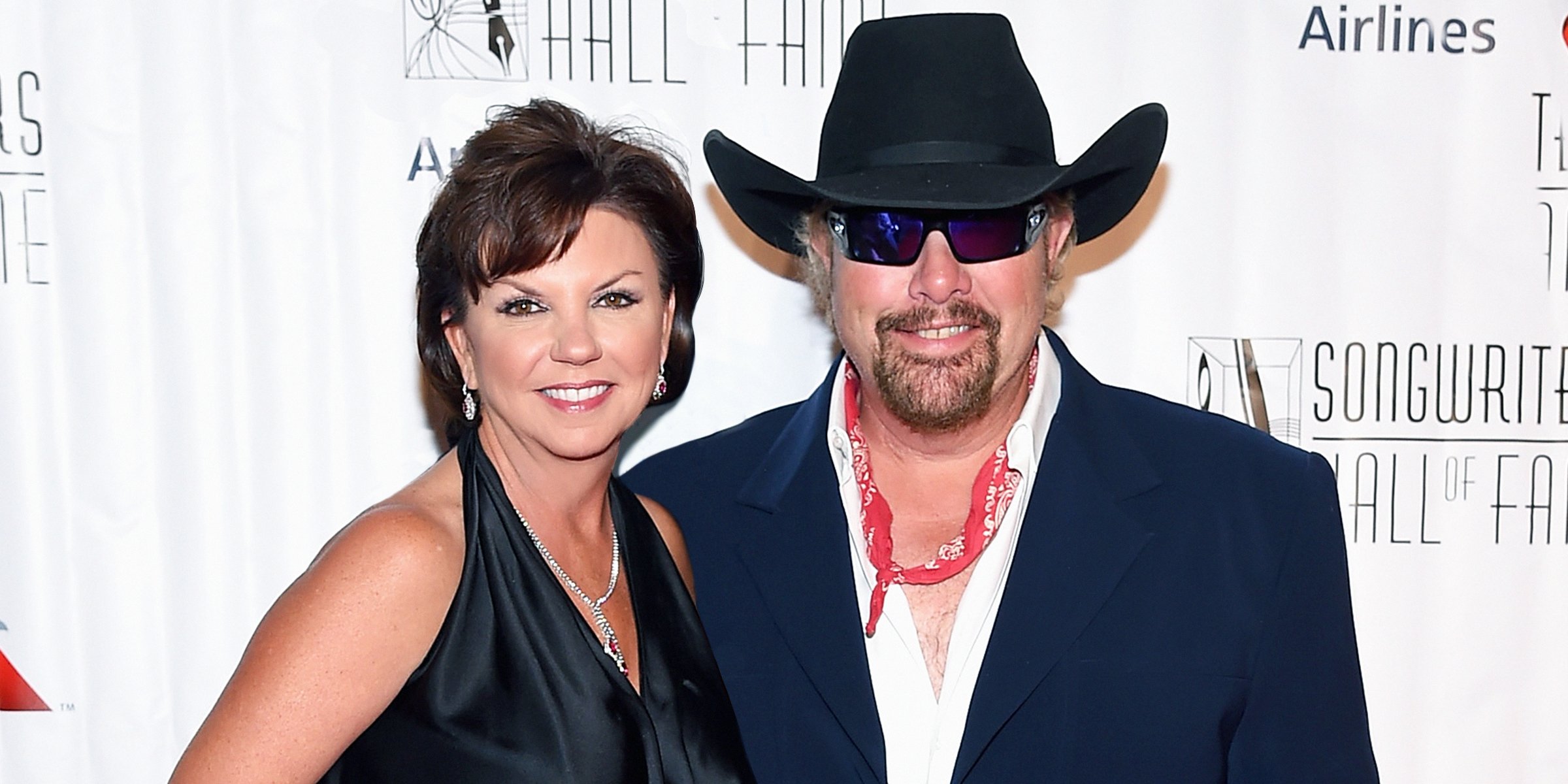 Getty Images
Who Is Tricia Lucus? Country Star Toby Keith's Wife Has Been with Him since 1981
Country singer Toby Keith's wife, Tricia Lucus, has supported her famous husband through thick and thin for over four decades, but they are currently facing the toughest battle in their marriage.
On June 12, 2022, country music star Toby Keith announced that he had been diagnosed with stomach cancer in fall 2021 and had spent the last six months getting treatment, including surgery, chemo, and radiation therapy.
Although things have been "so far, so good," Keith said he would step back to recover and spend time with his supportive wife, Tricia Lucus, and the rest of his family. Scroll down and read the statement.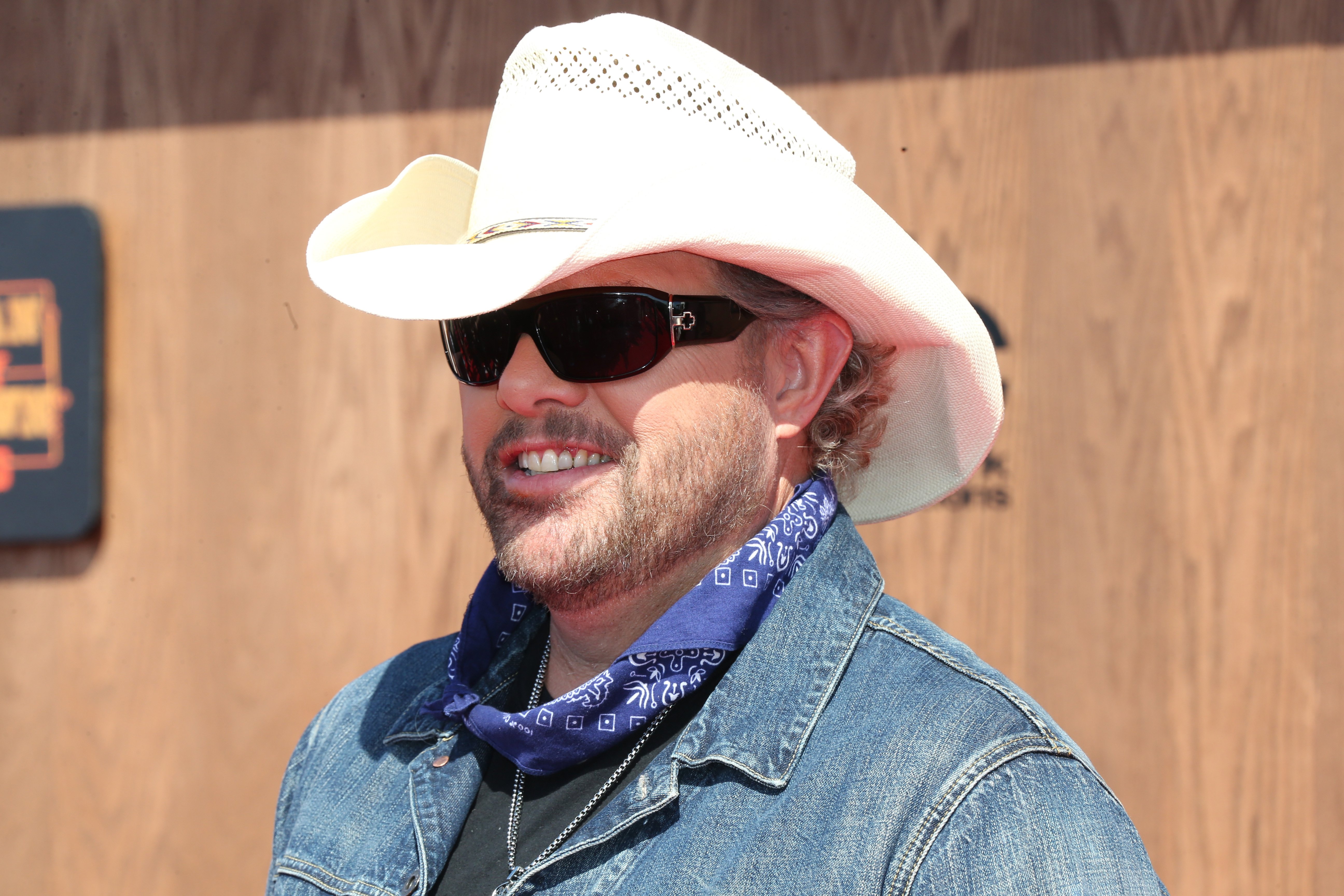 Toby Keith on May 1, 2016 in Inglewood, California | Source: Getty Images
WHO IS TOBY KEITH'S WIFE, TRICIA LUCUS?
Tricia Lucus and Toby Keith met in the early 1980s at a bar where he played music with his band, Easy Money, in his off-hours. Lucus described Keith as a larger-than-life person full of confidence even back then.
At the time, Lucus was a 19-year-old oil company secretary, and Keith was a 20-year-old oil-field worker. The couple hit it off immediately and tied the knot in 1984.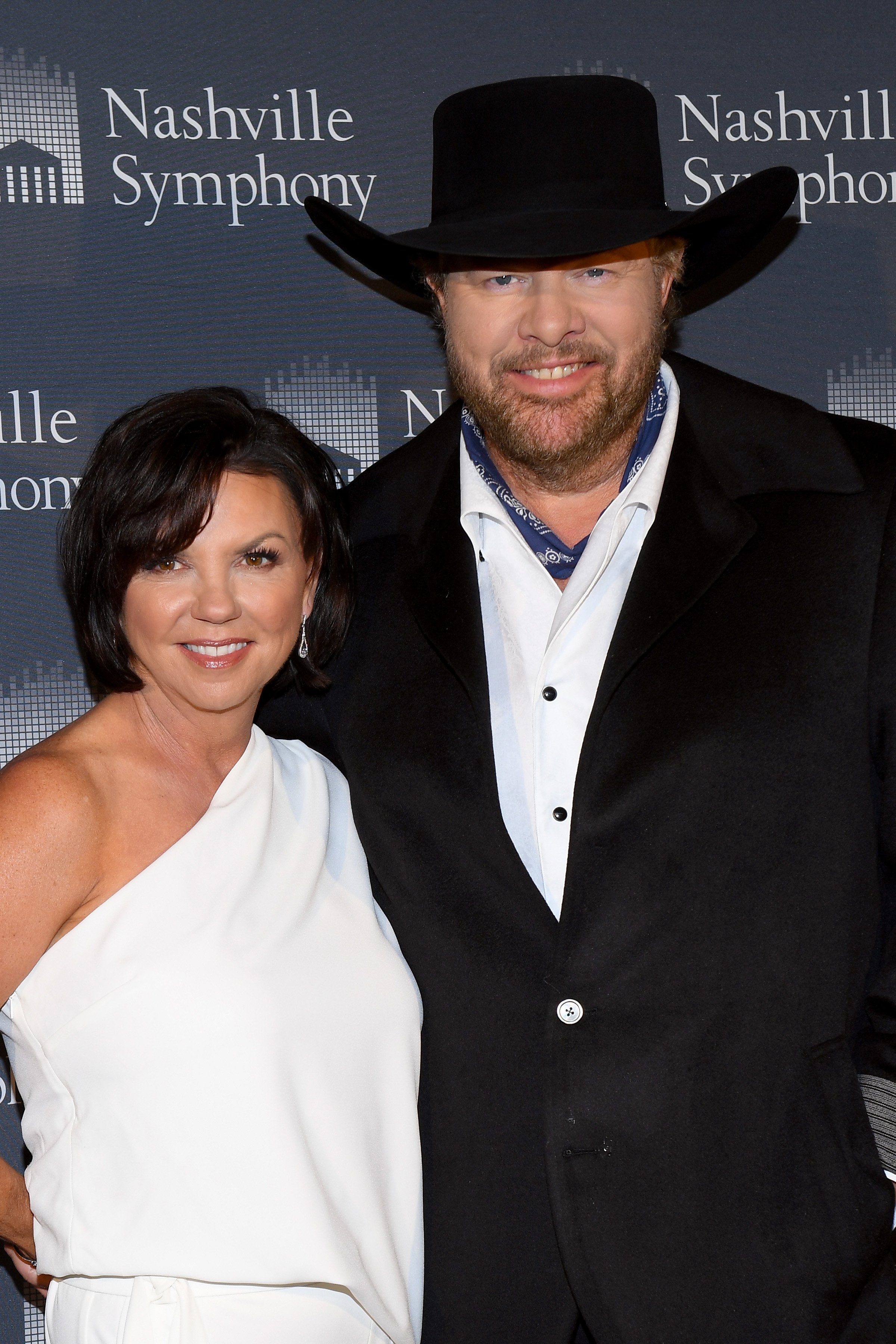 Tricia Lucus and Toby Keith on December 8, 2018 in Nashville, Tennessee | Source: Getty Images
Before trying his luck in music, Keith followed in his oil-company executive dad's footsteps and landed a $50,000-a-year job in the oil fields. Unfortunately, Keith's father, H. K. Covel, passed away on Keith and Lucus' wedding anniversary in 2001. He was 64 years old.
Covel suffered a heart attack while driving and collided with a bus. Keith's family filed a wrongful death lawsuit after learning that the bus Covel crashed with had issues with its brakes. In 2007, they won the case and received $2.8 million.
WHO ARE TOBY KEITH AND TRICIA LUCUS' CHILDREN?
Keith and Lucus share three children. After saying "I do," Keith legally adopted Shelley, Lucus' daughter from a previous relationship, born in 1980.
In 1985, the married couple welcomed their first biological kid together, Krystal. They completed their family in 1997 when their son, Stelen, was born.
People would tell Lucus she should encourage [Keith] to get a "real job."
Krystal is also involved in music. One of the first times her singing skills made headlines was in 2004 when she sang with Keith a cover of Inez and Charlie Foxx's "Mockingbird."
She listened to her dad and graduated from the University of Oklahoma in 2013 before pursuing music full time. Krystal then signed with Show Dog-Universal Music and released her first songs.
TRICIA LUCUS ALWAYS SUPPORTED TOBY KEITH
Keith might be wealthy and successful now, but that was not always the case. Once he and Lucus were together, the work in the oil fields began drying up, so he quit it to be a musician full time.
It created financial issues in the family because Keith and the Easy Money Band would only make $35 a night plus free beer. Fortunately, Lucus never stopped believing in her husband.
People would tell Lucus she should encourage him to get a "real job," but he would ask her to "hang in there" because his time in the country music would eventually come.
Lucus always knew Keith was good at what he did, so she let him try. And it paid off. He became one of the most beloved and successful country music stars. Stay strong, legend!
Please fill in your e-mail so we can share with you our top stories!