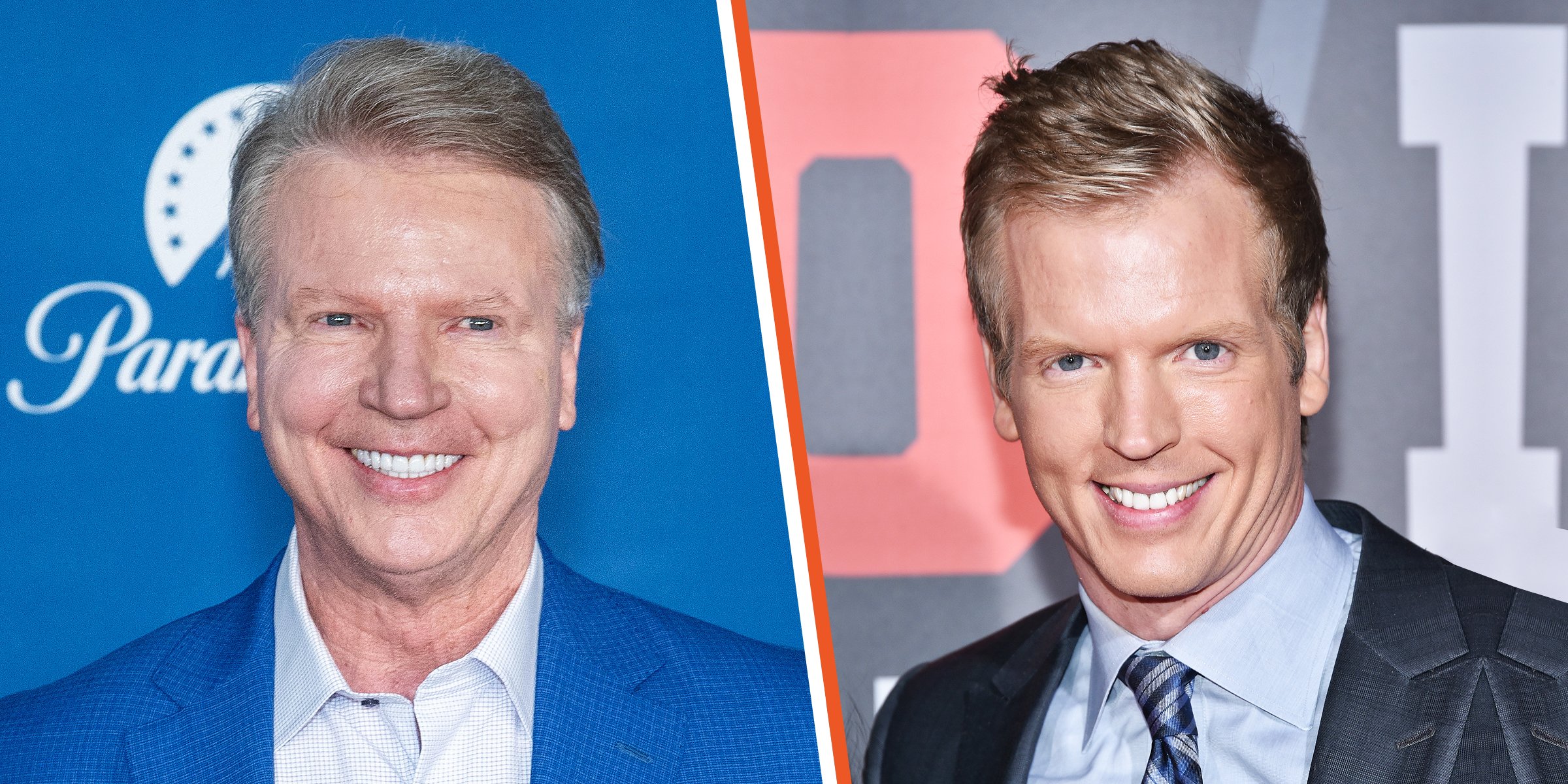 Getty Images
Meet Chris Simms, Phil Simms' Son Who Followed in His Father's NFL Footsteps
Phil Simms' son Chris Simms was deeply inspired by his father, choosing to walk in his shoes and live a life of being a professional sportsman.
Sixty-six-year-old Phill Simms works for CBS as a television sportscaster, but this job follows a highly successful football career that many people remember.
The ex-NFL quarterback played for the New York Giants for over a decade after playing football at Morehead State University.
When the New York Giants of the National Football League (NFL) drafted him from college, he was one of the first picks of the team.
He is also an actor known for his roles in 2005's "Criminal Minds," 2000's "Yes Dear," and 2005's "How I Met Your Mother."
Chris Simms is the son of Phil and his wife, Diana Fronfield. Of course, growing up with a dad who played for the New York Giants was invigorating, as Chris expressed:
"Nothing can beat the excitement of that. Watching him prepare for games on Sunday, knowing that he was all in and emotionally invested. I really feel that watching his process set me up for life. Those times are some of the best memories of my life."
Chris knew for a long time that he wanted to do what his father did, so he did his utmost to live up to his father's legacy.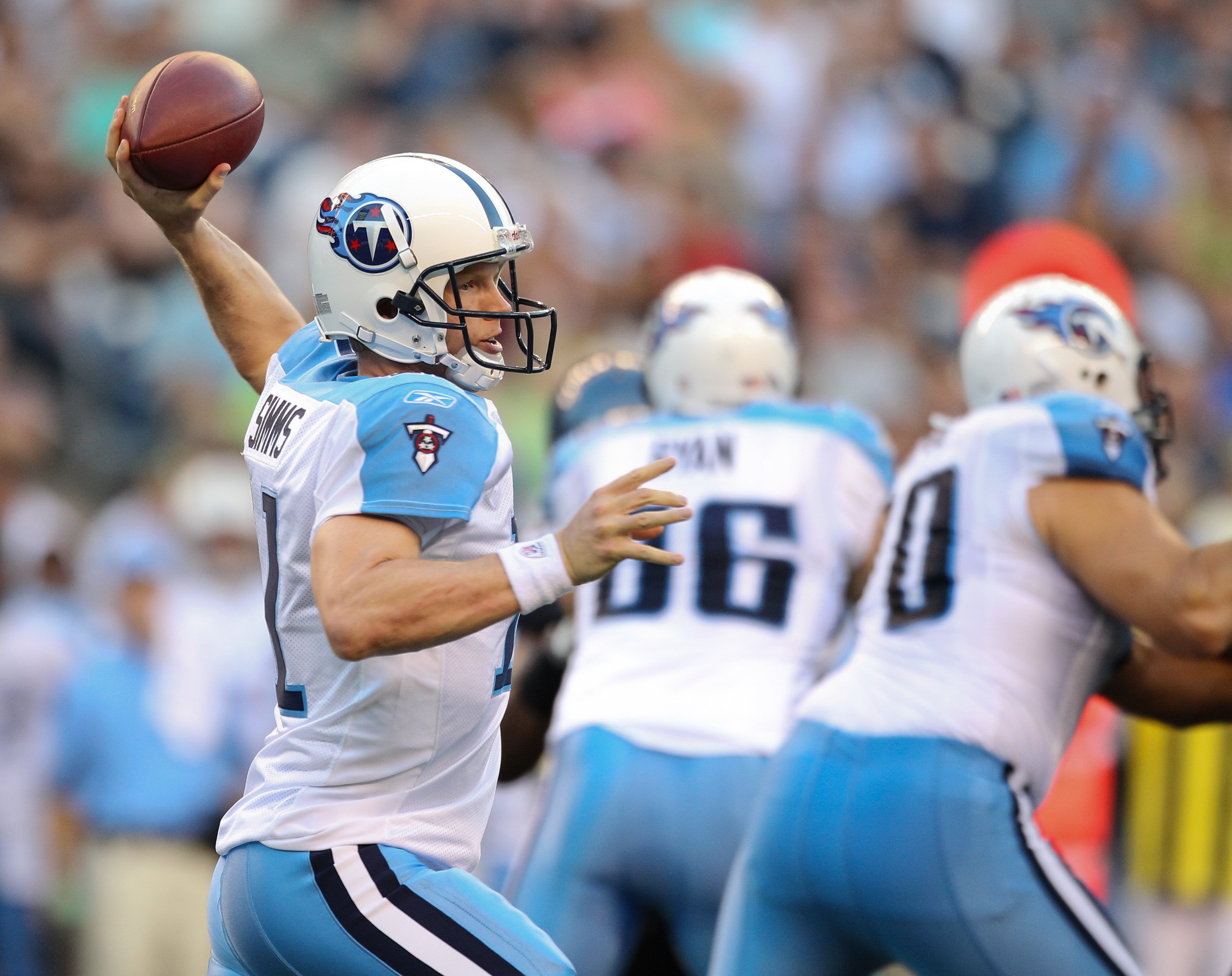 Chris Simms during the pre-season game against the Seattle Seahawks at Qwest Field on August 14, 2010 in Seattle. | Source: Getty Images
While following in his father's rather large footsteps, Chris did manage to make a career out of football. The Tampa Bay Buccaneers chose him in the third round of the 2003 NFL draft.
He remained in the NFL for eight years and played for the Tennessee Titans. Upon retirement, he became a coach under Bill Belichick but quit after one season.
The ex-professional football player is married with kids. He and Danielle Puleo have been married since 2004 and have two children.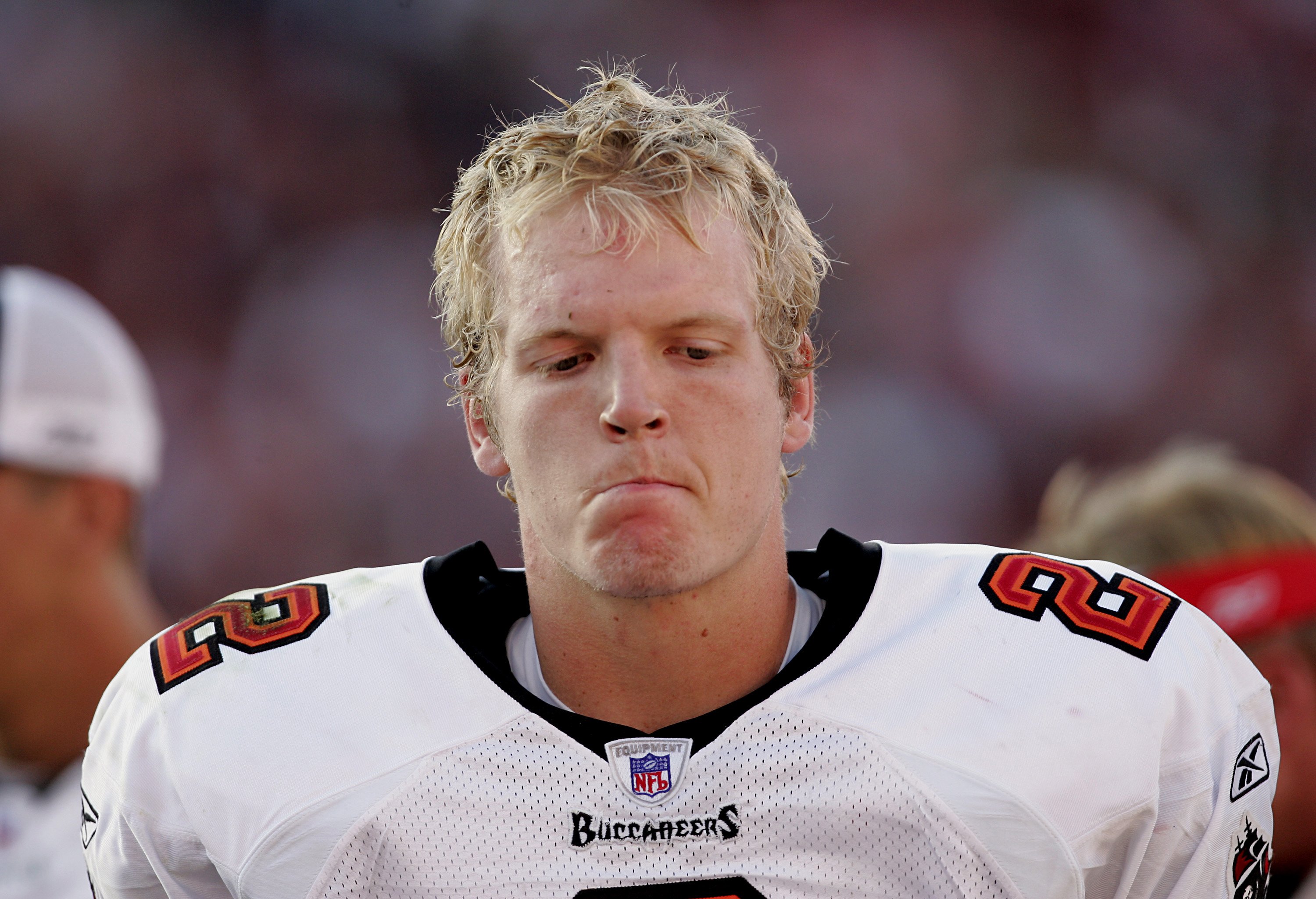 Chris Simms late in the fourth quarter as the San Francisco 49ers defeated the Tampa Bay Buccaneers in San Francisco on October 30, 2005. | Source: Getty Images
HOW MANY CHILDREN DOES PHIL SIMMS HAVE?
Chris is not an only child – he has a brother Matt and a sister Deirdre. Football seems to permeate throughout the entire family, with Matt also being an American football player.
Just like Phil's sons wanted to become like their sportsman dad when they grew up, so does Cristiano Ronaldo's oldest child Cristiano Ronaldo Jr.
His dream to become a professional sports icon is reflected in his work on the field, playing for the Manchester United under 12s alongside his fellow red devil academy peers.
The young boy has already grasped his father's playing style, even able to mimic his father's signature move, "The Ronaldo Chop."
Ronaldo also has four other children with his partner Georgina Rodríguez. One of them is a twin, Bella Esmeralda, who Rodríguez gave birth to this year. Tragically, the other twin died during the delivery.
Please fill in your e-mail so we can share with you our top stories!