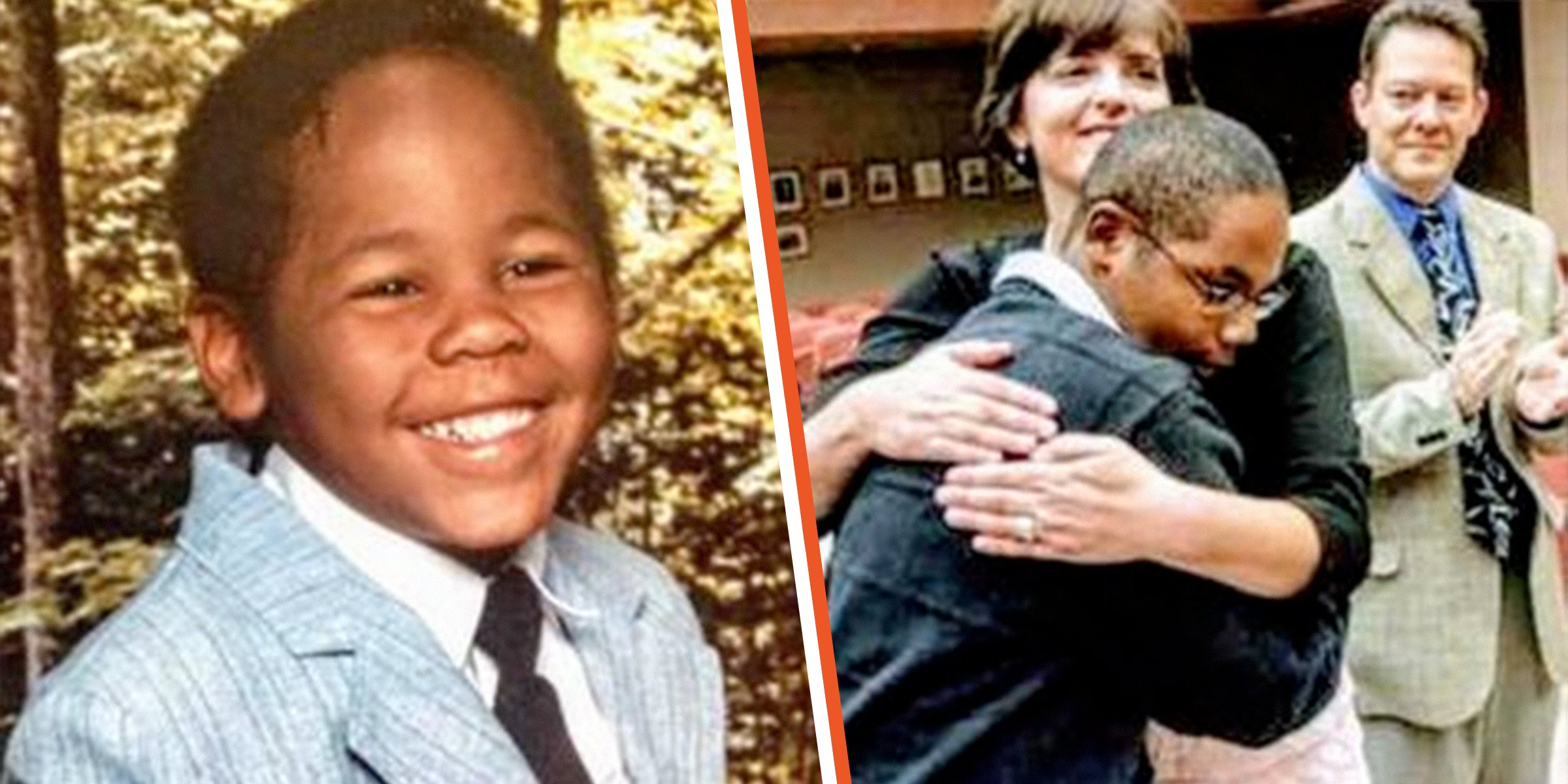 facebook.com/lovewhatreallymatters
White Woman Adopts Black 'Throw Away Child,' Says God Called On Her: 'He Is Yours'
When a woman felt called to adopt, she had no idea about the struggles she would face along the way. Her story displays a mother's unconditional love and will have you grabbing the tissues.
Parenthood is challenging, and adoption adds another layer to the journey. People worldwide open their hearts to children needing nurturing homes, and sometimes they find themselves falling in love with the precious kids in their care.
Foster parents often become adoptive parents, and one woman's life took an unexpected turn when she met a young boy. Their paths intertwined and what followed was a one-of-a-kind relationship.
Valerie Devine enjoyed her life working in youth ministry, and she had a soft spot for children that came from broken homes. Devine spent most of her time among young people and loved every minute of it.
She often thought about and prayed for the hurting kids in her care and knew she had a "God-blessed calling" to nurture them. Devine said:
"I wanted to plant a seed deep in their heart they could grow with the right love and care."
Her passion for giving back led her to Africa, and the seed to adopt a needy child was quickly planted. Devine always imagined she would mother a child from Zambia, but she was wrong.
While working for Young Life in El Paso, Texas, Devine met a boy by chance, and he immediately caught her attention. He arrived early for summer camp, and she couldn't forget the look of sadness and disappointment on his face.
Devine soon discovered his name was Anthony, and he had been in foster care since he was four years old. He had a traumatic past and an abusive father that left him with deep emotional and psychological scars.
As a white woman from the Midwest, Devine was frequently judged when spotted with her black son.
When he was six, he lost his brother, and two of his sisters were adopted—but he was not. According to Devine, Anthony acted out to express his pain, and became "what one could call a 'throw away child.' But God had a different story for him to tell."
During a high school camp, Devine's path crossed with the rebellious youngster again, and she kept her eye on him. Devine shared: "It was during a worship time where I felt God telling me, Anthony was to be my son."
She learned he was available to be adopted and recalled: "I felt God calling on me: 'He is yours.'" During one of their first official meetings, Devine took the then-13-year-old to have Chinese food, and they bonded instantly. She expressed:
"He was shy, but polite. I fell in love and I was his mama. I thought of him all the time. I prayed for him and our hearts began to intertwine. He was my boy."
As a white woman from the Midwest, Devine was frequently judged when spotted with her black son. People struggled to accept their interracial relationship, and it broke her heart.
Anthony was also having a tough time and didn't enjoy school. During a challenging season, he chose to reject his adoptive family and move away from Devine—but she never stopped fighting for him.
The young boy always longed for Devine and eventually made his way back to her. During a speech Anthony delivered at a banquet, he shared:
"I learned from God nobody is perfect, and he still loves us."
By 2012, the youngster had graduated high school and planned to join the Army. His mother was proud of him for rising above the many setbacks in his life, and she said:
"Adopting a teenager with many hurts and a lot of anger is delicate work. Knitting them a knot into the family takes time and many failures. But it is the picking up and starting over attitude that wins."
While Anthony still had many questions about his identity, Devine was happy he knew he was loved. She watched him become more involved with a youth group, depend on mentors for guidance, and knew he was growing.
Toward the end of 2012, Anthony returned from his youth group and complained about a headache. The following day, when his mother tried to wake him, she found him unresponsive.
In a shocking turn of events, he was rushed to the hospital, and Devine stayed by his side. She recalled:
"He was somewhat alert and became scared. I could hear them telling him to calm down. I told him I was there."
Heartbreakingly, Anthony was slipping away, and although it grieved her, Devine told her son, "It's okay to go." As he died, the devastated mom fell to the floor and let out a cry from the depths of her soul.
Letting go wasn't easy, but Devine knew she would be reunited with her child one day. "He will forever live in my heart," she said. She also decided to share his story to keep his memory alive and encourage people to adopt. Devine shared:
"I know my journey started with God calling me to this child. And I will forever be grateful for this gift. Even if it were short. Adoption is not meant for the weak at heart."
CHILDREN DESERVE TO BE LOVED
Anthony was gifted with a nurturing family for all the years of suffering he endured, and despite his untimely passing, he knew he was loved.
Every child deserves to be cherished, and people like Devine are worthy of praise. Do you agree that "adoption is not for the weak of heart?"
Please share this story with others so they can be encouraged and possibly consider adopting a child. Click here for another beautiful story of adoption. A couple opened their hearts and homes to a neglected boy and changed his life forever.
Please fill in your e-mail so we can share with you our top stories!
The information in this article is not intended or implied to be a substitute for professional medical advice, diagnosis or treatment. All content, including text, and images contained on news.AmoMama.com, or available through news.AmoMama.com is for general information purposes only. news.AmoMama.com does not take responsibility for any action taken as a result of reading this article. Before undertaking any course of treatment please consult with your healthcare provider.