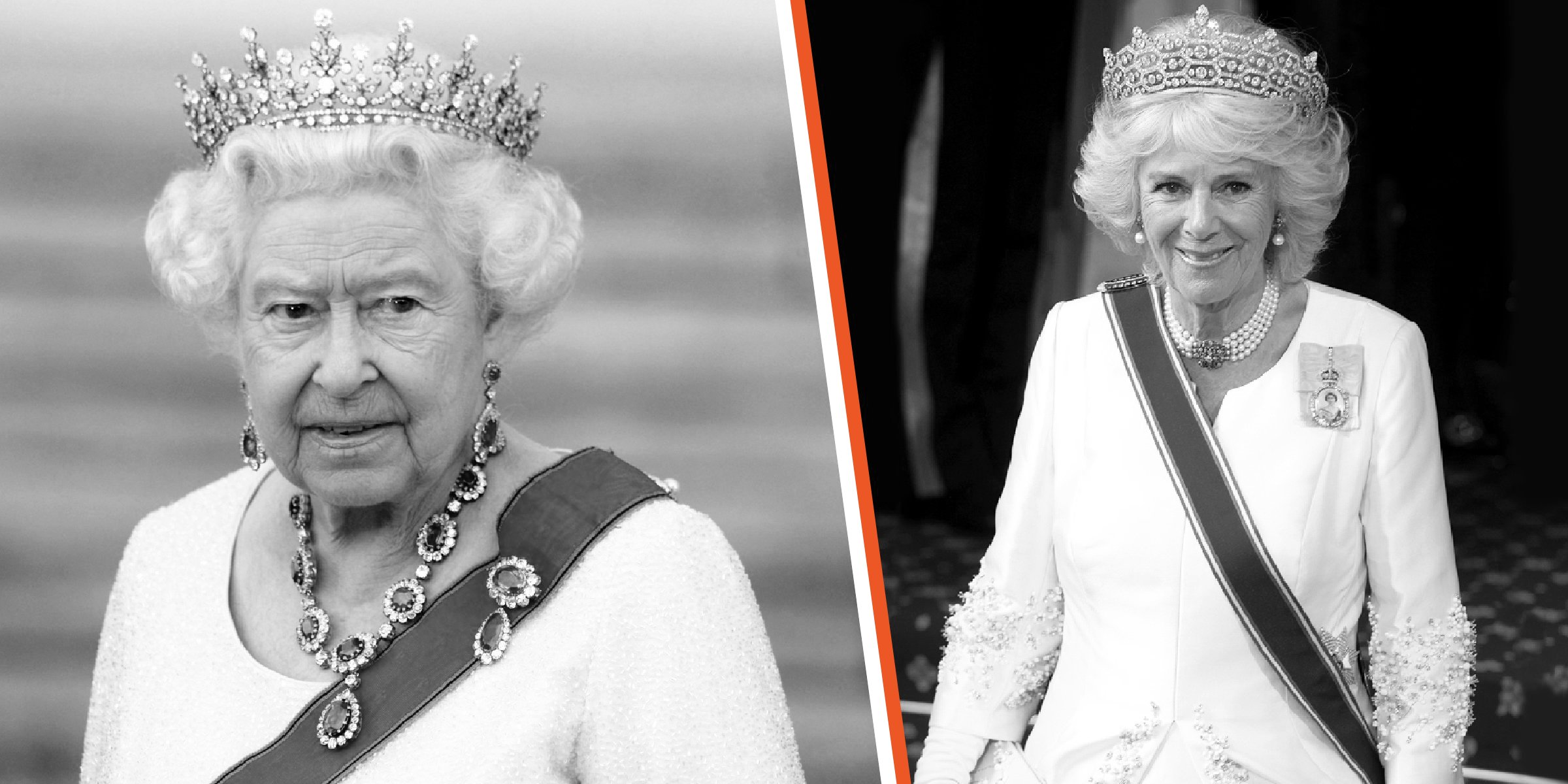 Getty Images
Late Queen Wished Camilla be Queen Consort despite Their past 'Problems' — It Was a 'Masterstroke,' Expert Claims
The late Queen and her daughter-in-law, Camilla Parker Bowles, did not start out as best friends. However, over the years, their relationship became better. Now, experts say that the Crown's decision to honor Camilla as Queen Consort was a masterstroke.
Royal fans are familiar with one of the most famous love stories that brought the royal family to the forefront of the media — it is none other than then Prince Charles and Diana's romance.
Charles, 31, fell in love with a much younger Lady Diana Spencer, and even though he had dated her older sister, Sarah, the duo became lovers in 1980.
A year later, Diana was introduced to the world as Charles' wife. Without wasting time, the couple welcomed their sons, Prince William in 1982 and Prince Harry in 1984.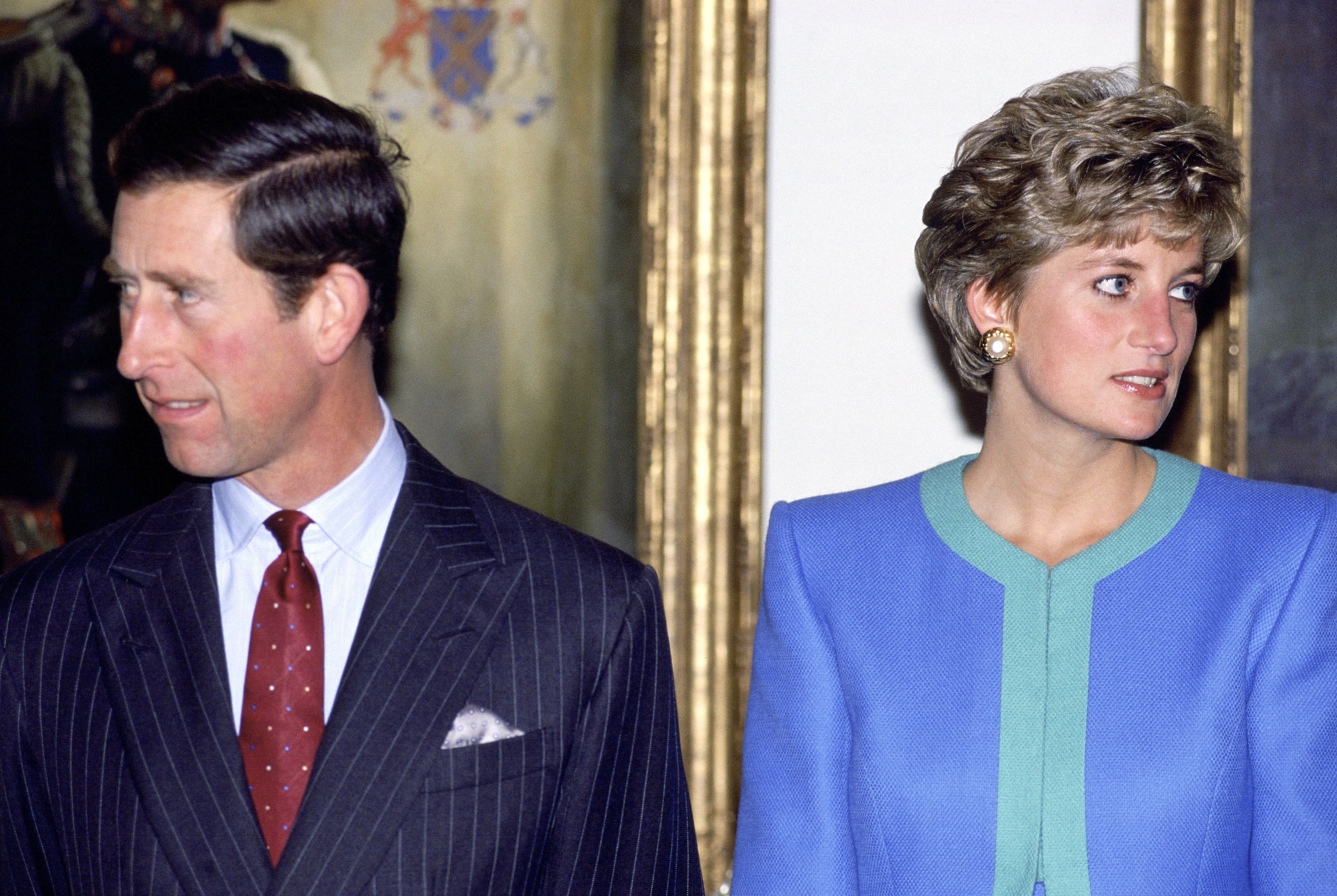 Charles, Prince of Wales and Diana, Princess of Wales during their tour to Ottawa in Canada. | Source: Getty Images
Britons were smitten by their apparent future Queen. Her non-conforming attitude and aura made her the most beloved royal, leaving other family members in the rearview.
While Diana enjoyed popularity from the outside world, she suffered hurt from her failing marriage. Charles' authorized biography mentioned that in 1986, he began an affair with Camilla, a former lover.
Camilla had married Andrew Parker Bowles, who worked for the Crown, and she kept in touch with Charles, even attending his wedding to Diana. While their relationship blossomed into a passionate romance, its consequences were broken homes and astounding controversies for the royal family.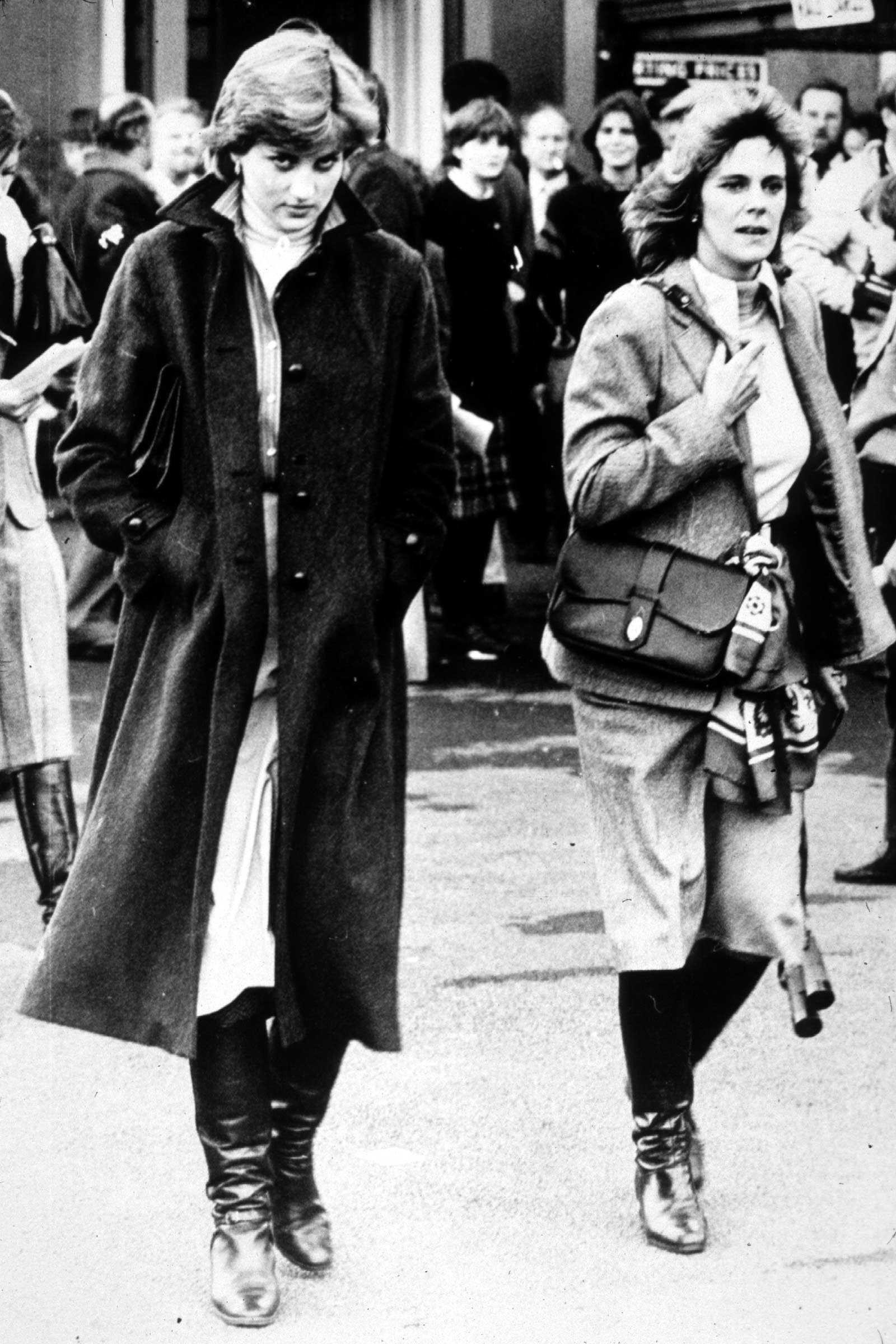 Lady Diana Spencer and Camilla Parker-Bowles at Ludlow Races where Prince Charles is competing, 1980. | Source: Getty Images
Charles admitted his guilt in an interview, and Diana bravely hinted that Camilla's presence troubled their marriage. Following their separation and divorce a few years later, Diana died in an auto crash.
This sudden loss only heightened the sympathy for the "People's Princess." Many doubted Charles' competency as the future king. On top of that, they believed there was no possibility of a love story between the royal and his mistress.
In 2005, eight years after his ex-wife's death, the Prince of Wales married his long-time lover. She received the title Duchess of Cornwall, unlike Diana's Princess of Wales.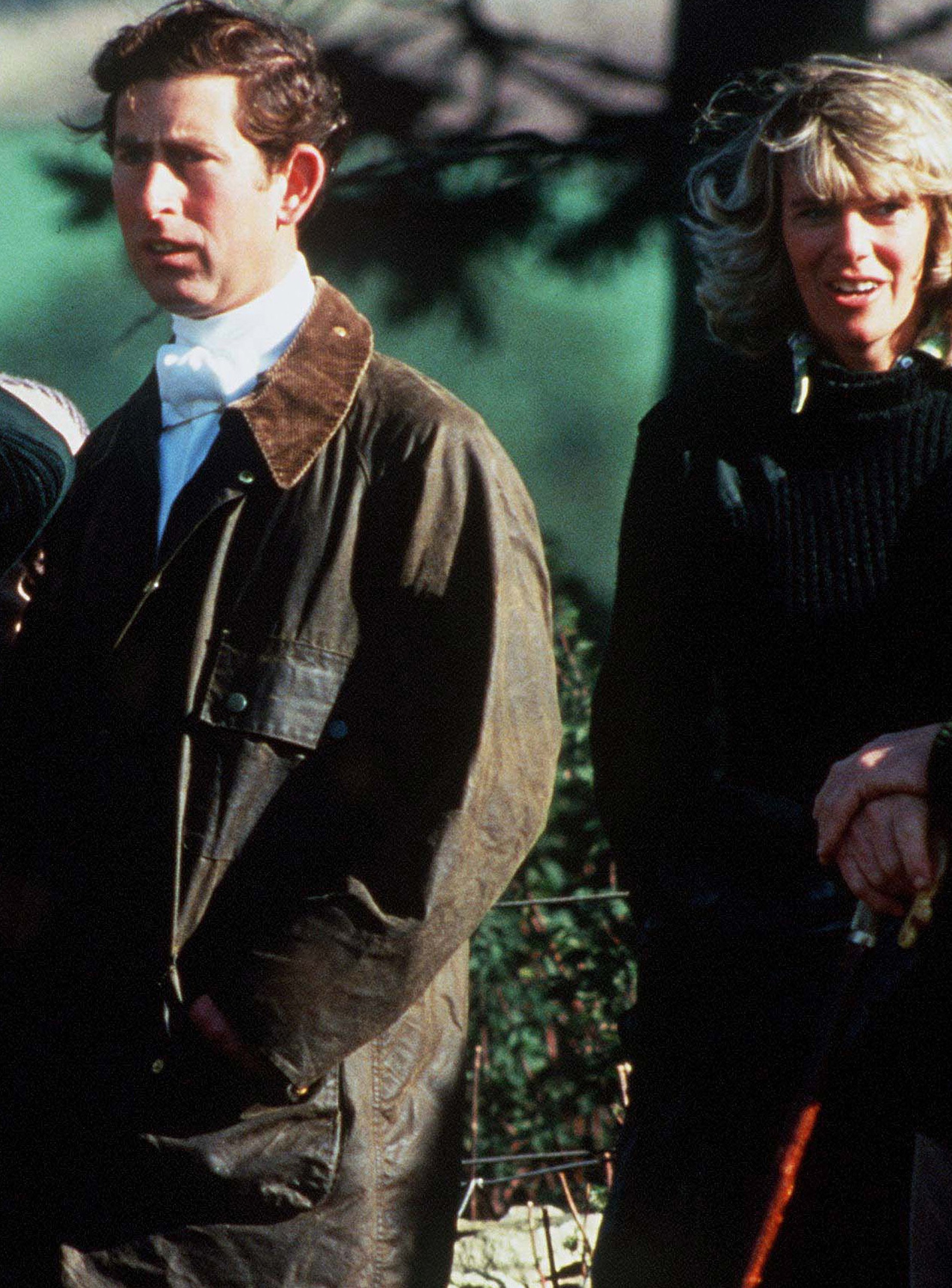 Prince Charles and Camilla Parker Bowles in the U.K. in 1979 | Source: Getty Images
People, including fans and the Queen, did not want to accept their reality or love story. However, as the years went on, Camilla proved herself worthy through her duties and support for the Crown.
The Queen's Relationship with Camilla at First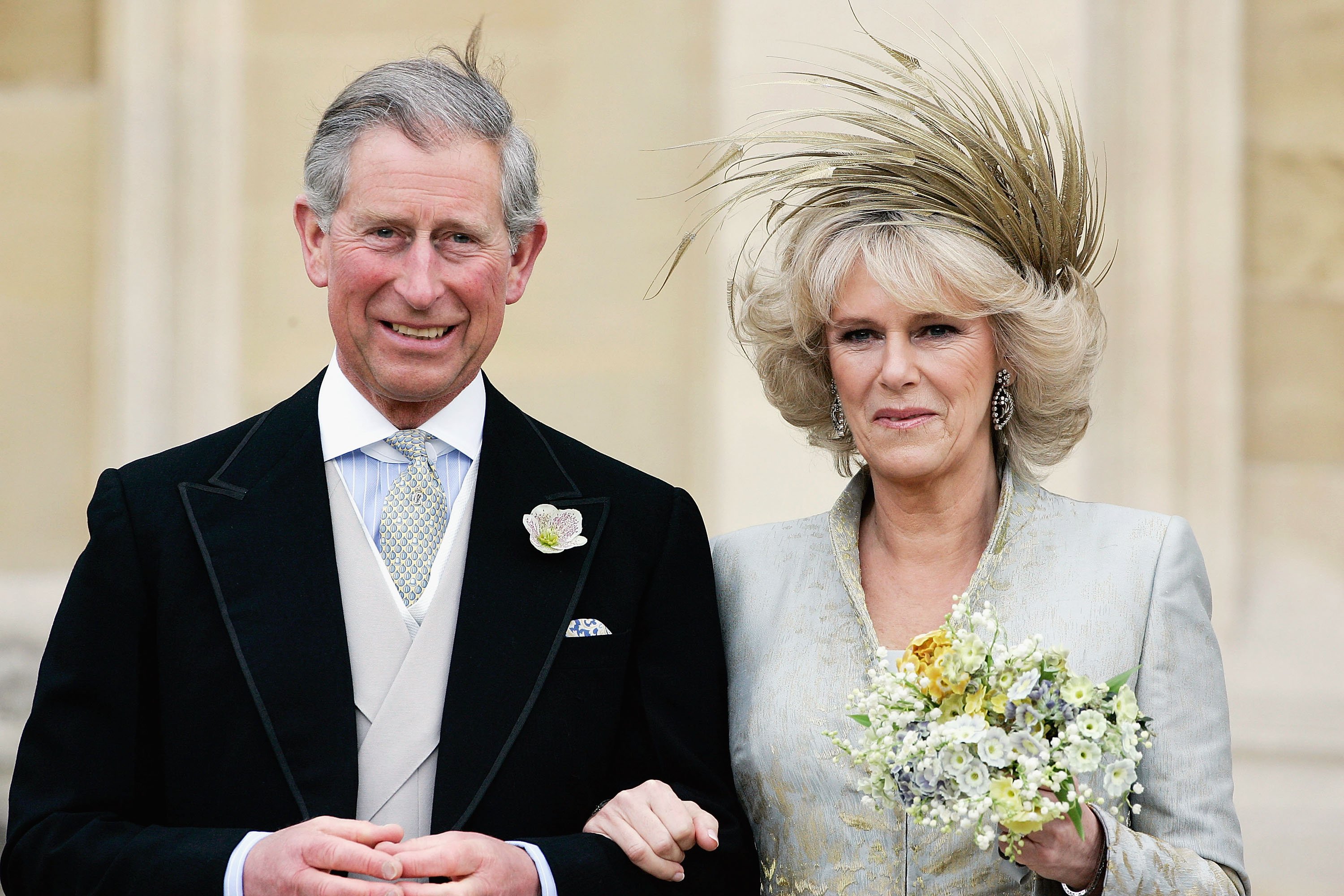 HRH the Prince of Wales, Prince Charles, and The Duchess of Cornwall, Camilla Parker Bowles in silk dress leaves the Service of Prayer and Dedication blessing their marriage at Windsor Castle on April 9, 2005 in Berkshire, England. | Source: Getty Images
Marriage was not enough to save Charles and his lover. After Diana's death, the British media remained unforgiving of Camilla and she was once tagged "the most hated woman in Britain."
According to PR executive Roddi Vaughan-Thomas, Camilla was seen as the "evil" one responsible for shattering the people's dream of having a fairytale Princess as Charles' partner.
While they accepted the royal family again, royal fans remained adamant about viewing Camilla in good light. It was difficult to fill the vacuum created by Diana's death, and criticizing Camilla appeared the best bet.
Long before their marriage, when news of their affair aired, members of the royal family were devastated, including the regiment. The Queen did not directly confront her son, as that would have been acting out of the status-quo; however, she took action.
She gave out an order banning the former Royal guest from future events, even Charles' 30th birthday party. The banishment remained even after the lovers ended their respective marriages. According to the royal author, Andrew Morton:
"Camilla had, in effect, been 'cancelled' by the highest in the land, and there was nothing her Royal lover could do about it."
As it has been since time immemorial, love can make a royal family member go against the grain. So it was not shocking that despite the resentment from fans and disapproval from some members of the royal family, Charles decided to marry his former mistress.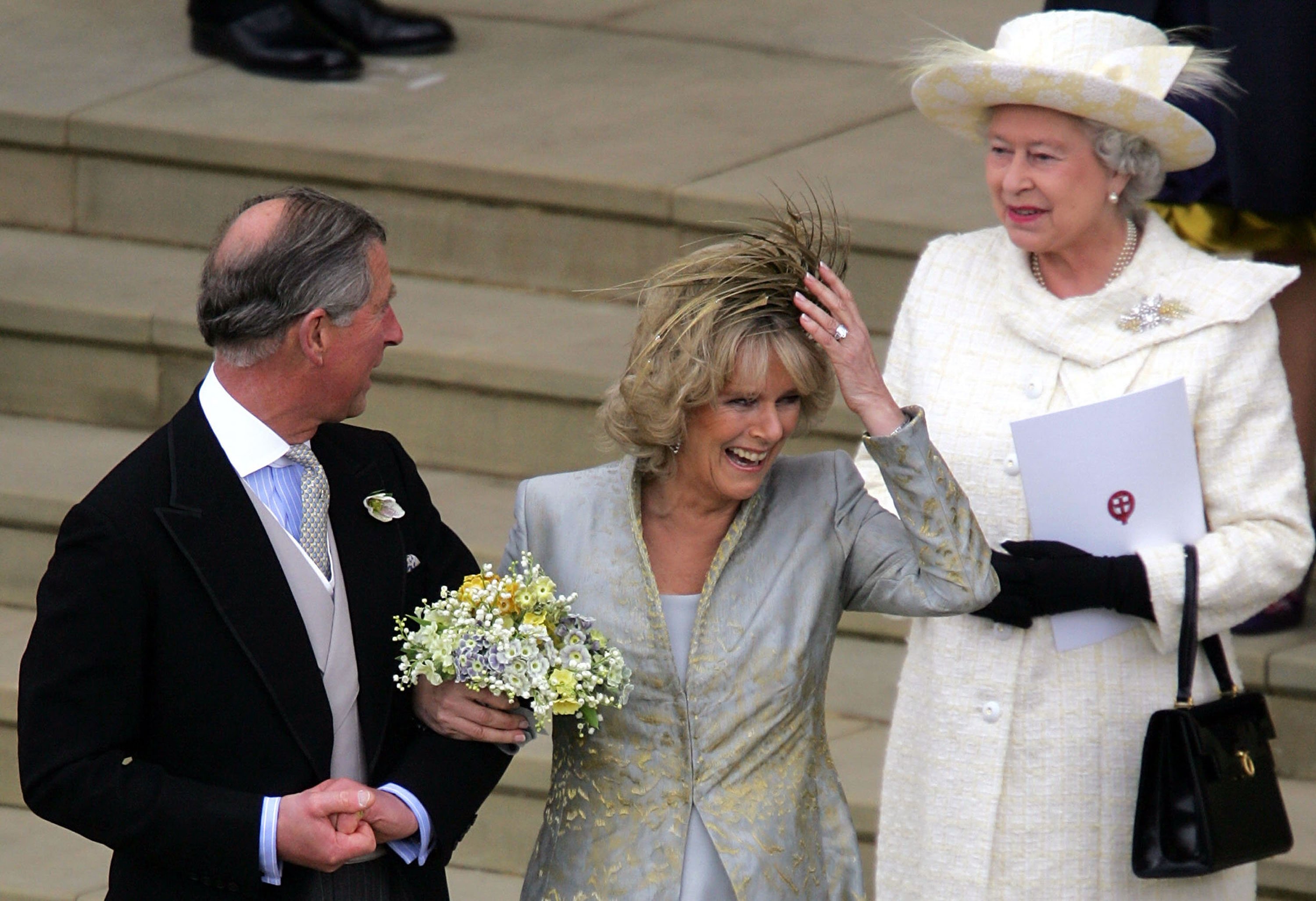 Queen Elizabeth II, Prince Charles and Duchess Camilla Parker Bowles on April 9, 2005 in Berkshire, England | Source: Getty Images
During their wedding at the Windsor Guildhall, many known faces were present, including his children and nieces. However, his parents failed to attend.
It wasn't until the second phase of the ceremony that the Queen and Prince Philip graced the occasion with their presence. This led many to feel that the Queen was not in support, but those were not the actual reasons.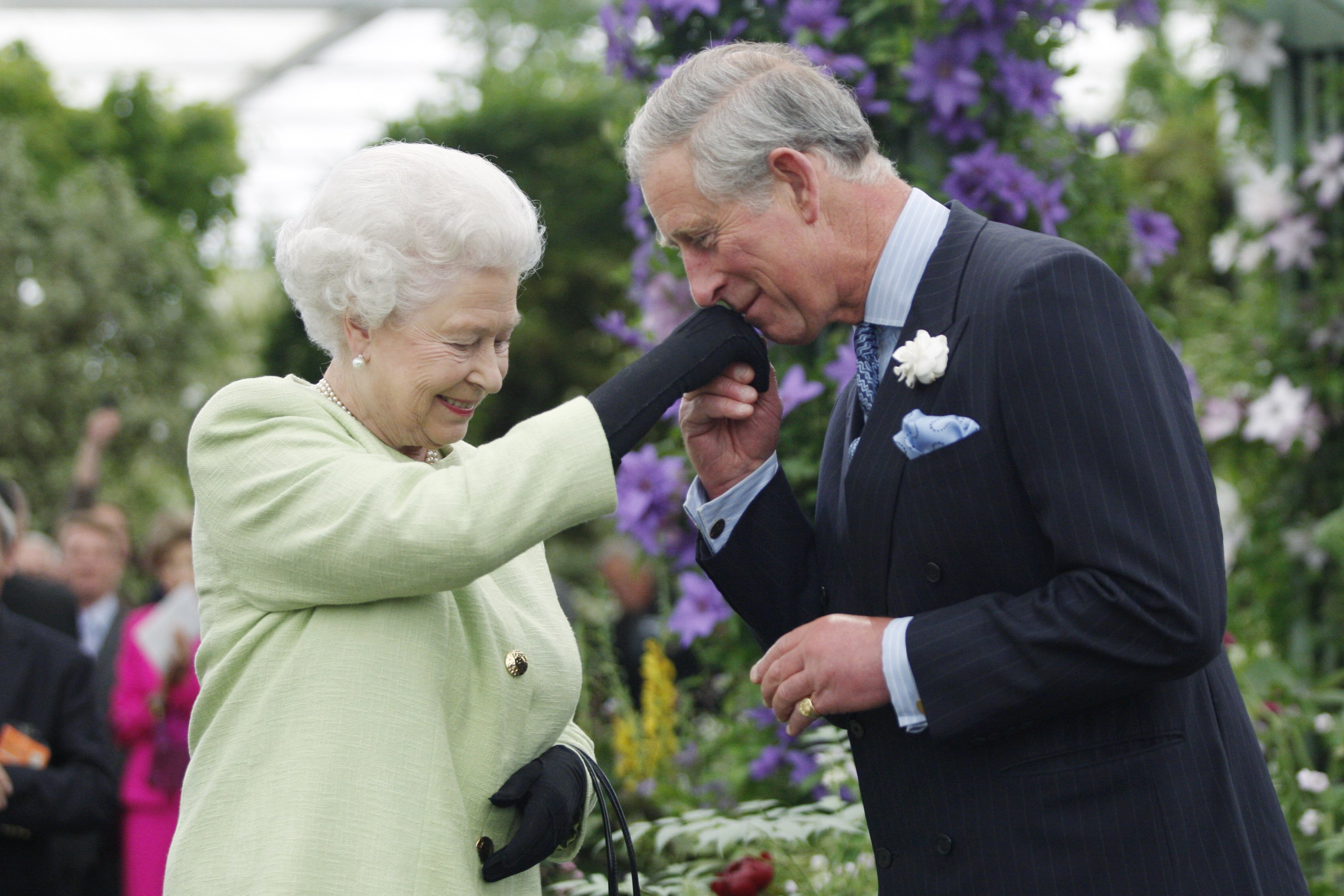 Queen Elizabeth II presents Prince Charles, Prince of Wales with the Royal Horticultural Society's Victoria Medal of Honour during a visit to the Chelsea Flower Show on May 18, 2009 in London. | Source: Getty Images
First, the Crown was absent because her son and his new wife were first-time divorcees. With Charles' position as the future head of the Church of England, marrying at a religious ceremony could lead to controversy.
Again, the Queen was scheduled to appear in a white dress, which would have rivaled the bride's wedding dress. When she appeared in her dress, Camilla had already changed into a grey outfit, meaning the color clash was averted.
As Time Went On, the Hatchet Was Buried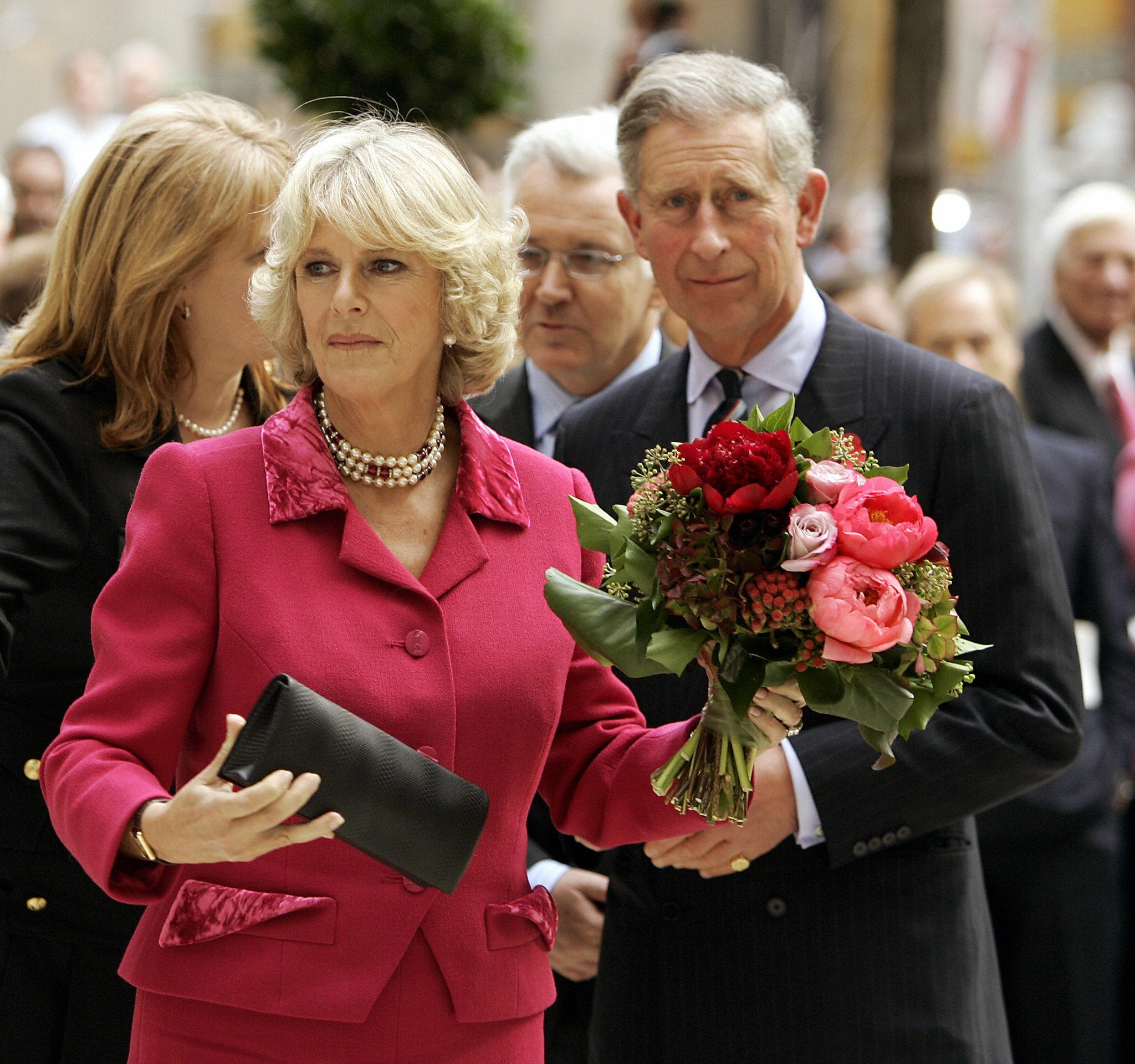 Britain's Prince Charles and wife, Camilla, Duchess of Cornwall, walk around the garden area before they unveil the center stone for the British Memorial Garden at Hanover Square in Lower Manhattan 01 November 2005. | Source: Getty Images
That the Queen attended the civil ceremony, giving her blessing, showed that she had somehow accepted her son's choice. Once Camilla was part of the royal family, she was given a title. Slowly and steadily, she redeemed herself.
The then Duchess of Cornwall fought to be in the good books of both the royal and British people by participating in royal duties, and maintaining her cool, despite the comments.
Somehow, this worked magic. In 2005, very few people rooted for her to be the future Queen, but as the years progressed, the percentage of supporters increased.
Camilla also became the most suitable support system that gave Charles the boost he needed. She also gained a reputation as being a "fantastic" stepmother to his kids, knowing when to interfere.
The respect for the then Duchess increases steadily as people recognize her impact. She is not only a dutiful daughter-in-law, wife, or stepmother, but over time, she has blended with her husband's company, including his friends (they are in the same age bracket and share a similar sense of humor).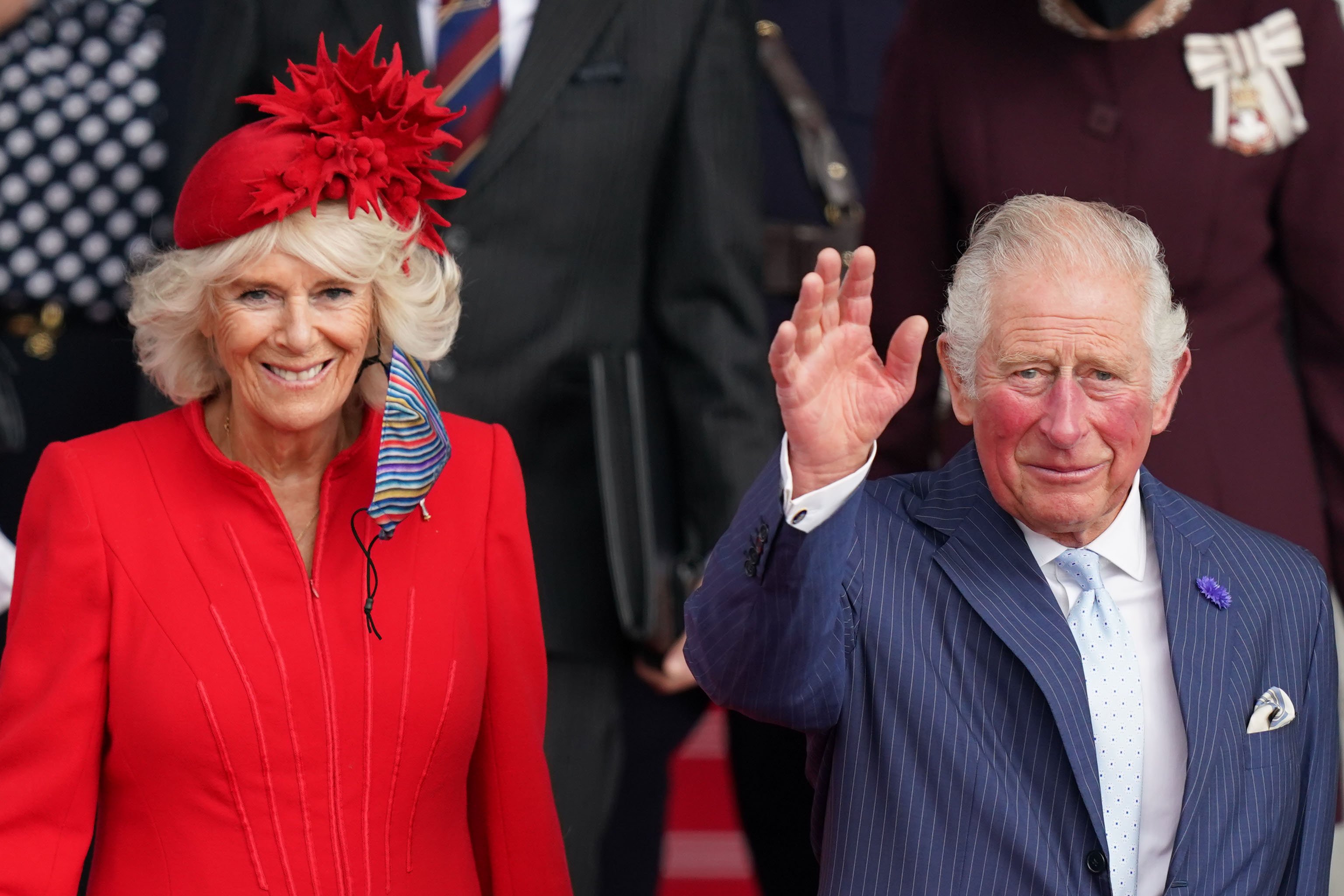 Prince Charles, Prince of Wales and Camilla, Duchess of Cornwall leave after attending the opening ceremony of the sixth session of the Senedd at The Senedd on October 14, 2021. | Source: Getty Images
Despite her ability to turn the tide and become acceptable, which has received genuine commendations from the British media, some still harness resentment towards Camilla out of loyalty to Diana.
Regardless of the backlash from non-supporters, Camilla has curried the favor and approval of the royal family. This was magnanimously demonstrated earlier in the year when the late Queen marked her Platinum Jubilee.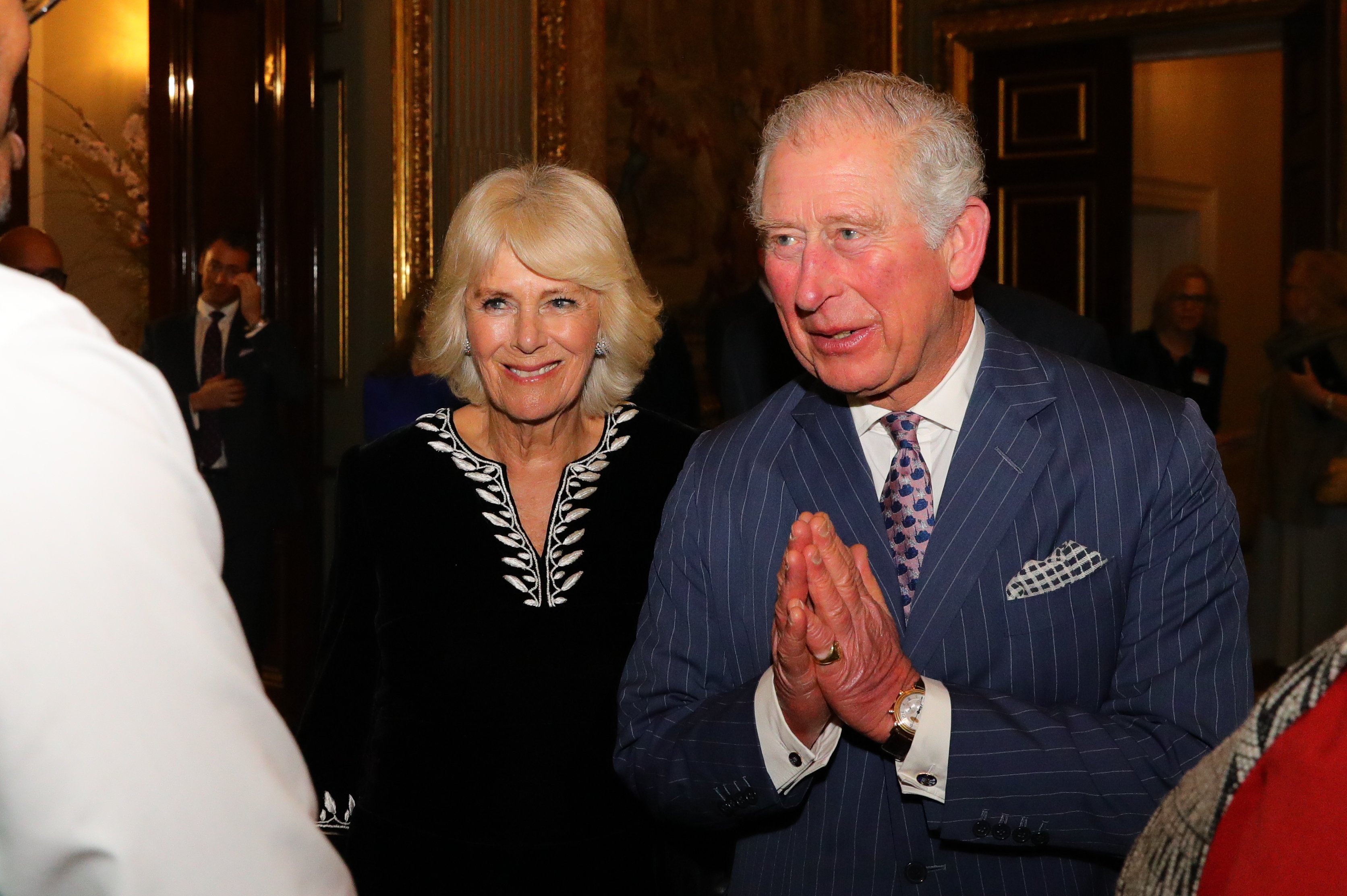 Camilla, Duchess of Cornwall and Prince Charles of Wales at the Commonwealth Day reception, 2020. | Source: Getty Images
Queen Elizabeth released a statement addressing her son's ascension and included Camilla as the Queen Consort. The statement read:
"It is my sincere wish that, when that time comes, Camilla will be known as Queen Consort."
Reactions from Royal Experts to the Queen's Wish
The Queen's notable wish caused a frenzy among royal fans as they each reacted differently. However, to royal historians and experts, they believed that it was a careful decision taken by the Queen for a reason.
Richard Fitzwilliams commended the Queen's maturity in viewing the future effect of not taking such a decision. The royal expert added:
"I think it was a very, very good idea to do that. It was a masterly stroke."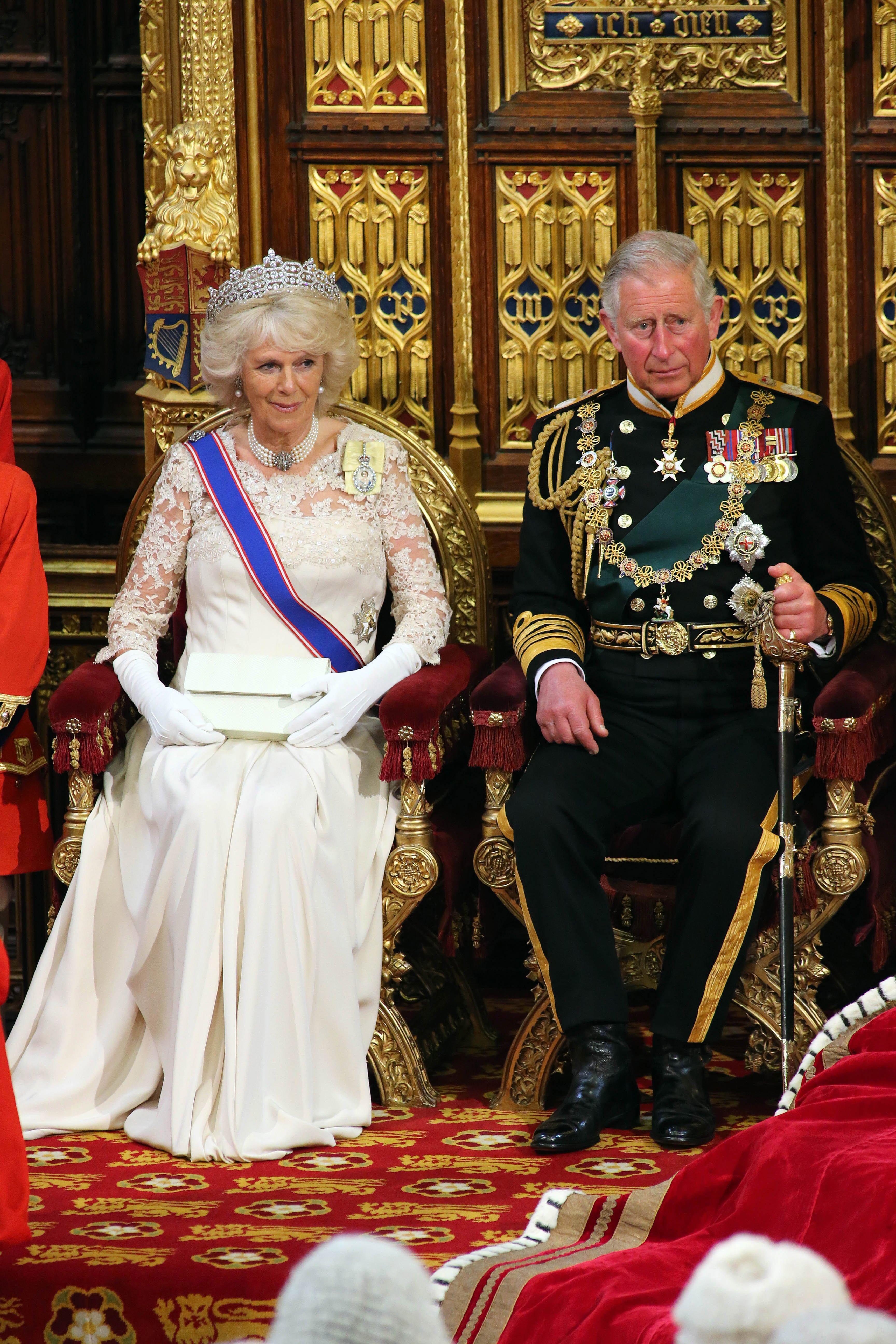 Camilla, Duchess of Cornwall and Prince Charles, Prince of Wales attend the State Opening of Parliament on May 8, 2013 in London, England. | Source: Getty Images
Fitzwilliams claimed that the decision was in hindsight of Charles, Diana, and Camilla's history. He explained that the Queen saw the relevance of supporting her son and calming possible storms for the future king, who would need the support of his wife.
Initially, it was hoped that Camilla would go by the Princess Consort title once her husband became King, but this showed that the Queen was abreast with the then Duchess' contributions to the Crown and the support of her son.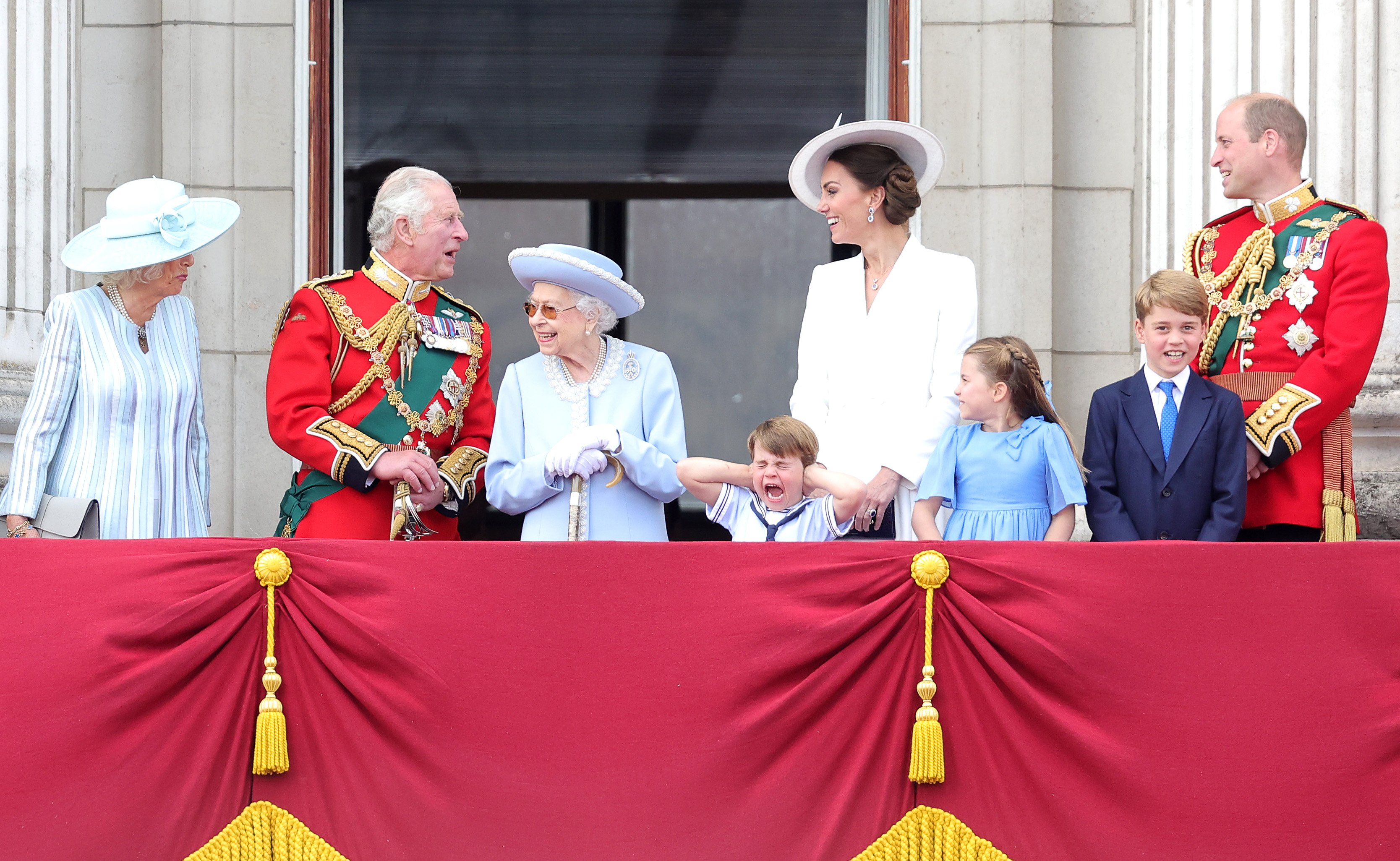 Queen Elizabeth II smiles on the balcony of Buckingham Palace during Trooping the Colour alongside Duchess of Cornwall, Prince Charles, Prince Louis of Cambridge, Catherine, Duchess of Cambridge, Princess Charlotte of Cambridge, Prince George of Cambridge, and Prince William during Trooping The Colour on June 02, 2022 in London, England | Source: Getty Images
Fitzwilliams alleged that the Queen's decision "was absolutely pivotal," adding that even though it never came up in polls, many royal fans have accepted these two as a perfect match.
Since then, Camilla has been involved in higher roles, consolidating her future title. She played an important role in the Queen's recently concluded celebration and was initiated into the Order of Garter.
An insider revealed that being addressed as a "Royal Lady of the Order of the Garter" is pleasing to Camilla, who was glad to receive the title.
Queen Elizabeth died September 8, 2022, at her Balmoral estate, surrounded by her family. Her wish come true after all and now Camilla is the Queen Consort.
Please fill in your e-mail so we can share with you our top stories!