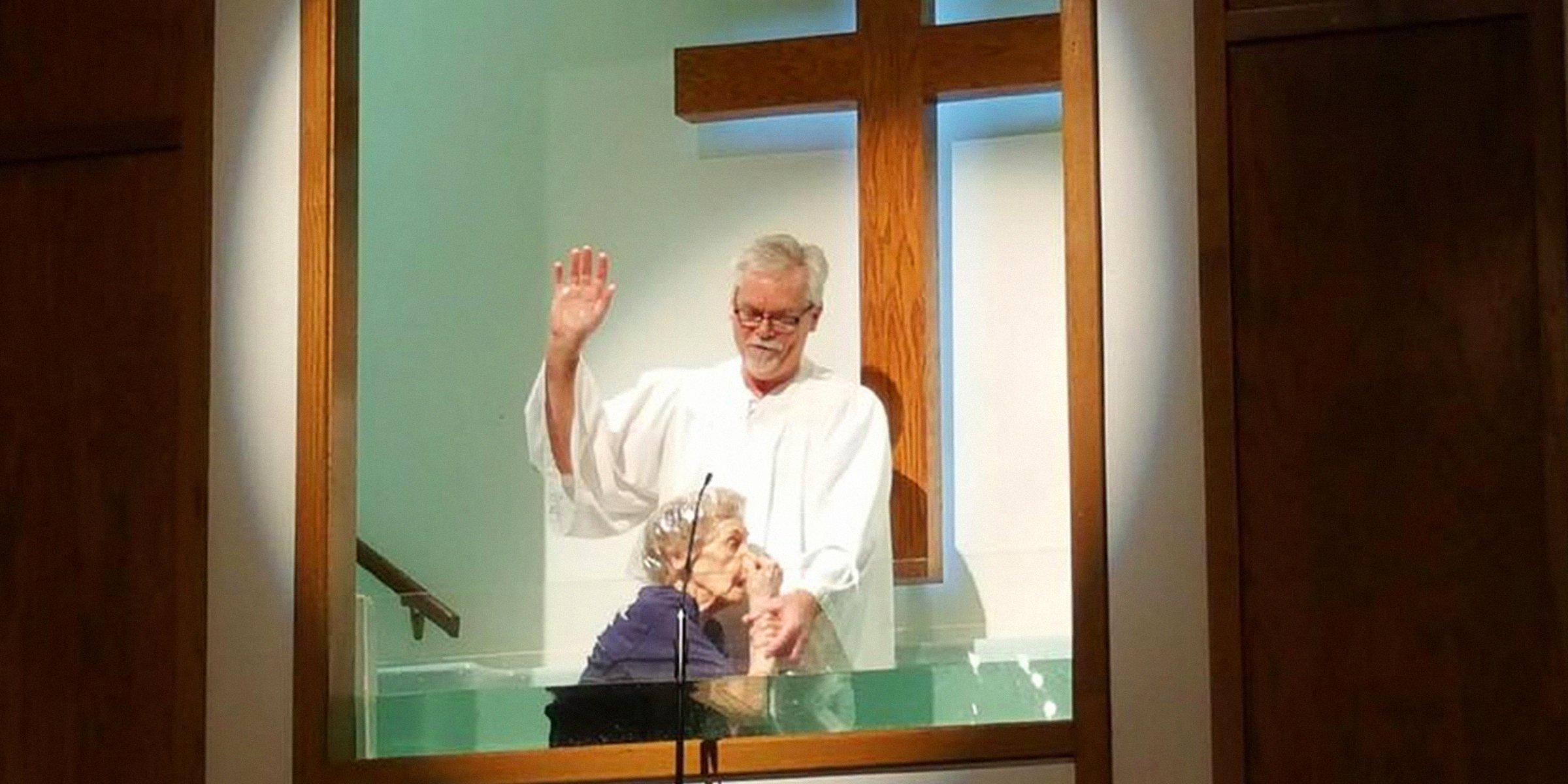 facebook.com/cookbcruston
94-Year-Old Woman Gets Baptized and Says: 'It's Never Too Late'
Faith plays an important role in many people's lives and provides the guidance needed to navigate different seasons. A woman in her nineties proved that it is never too late to grow in one's spiritual journey.
Values and belief systems may differ, but faith can bring peace and comfort to many people. However, several people can find solace elsewhere and might never dive deep into spirituality.
One woman spent many years simply knowing about God but not recognizing her need for more. At 94, she made a bold decision that inspired countless friends, family members, and strangers.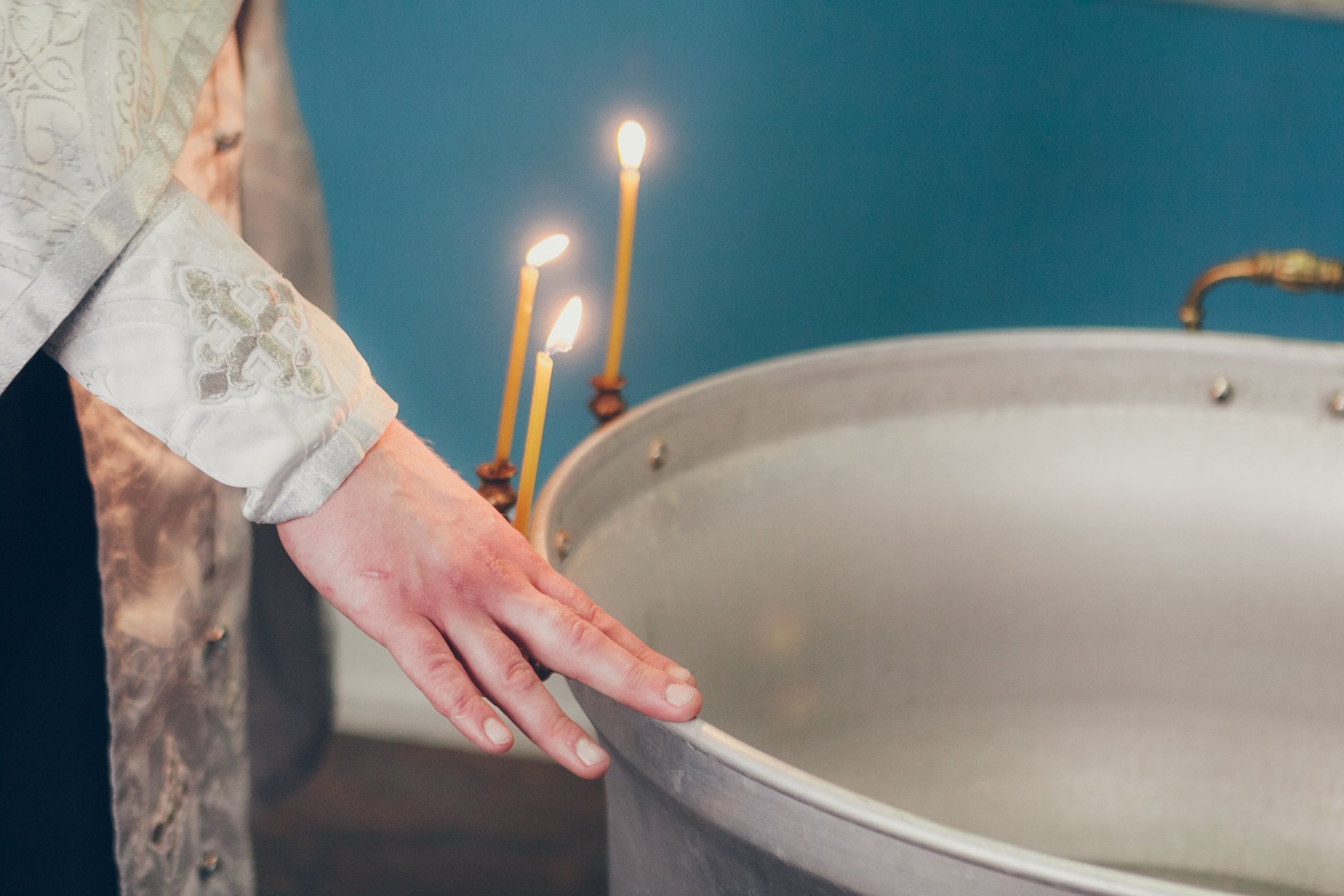 Baptism pool. | Source: Shutterstock
Ophelia White enjoyed her life in Ruston, Louisiana, and spent many Sundays in her local church. She came from a religious family, and her mom encouraged her to be baptized as a young girl.
Unaware of the significance of the ritual, she followed her mom's nudging and continued her walk in the faith. Decades passed, and White believed she had a committed and intimate relationship with God.
However, when her roommate of eight years, Joy Campbell, noticed she lacked confidence in her beliefs, it prompted her to do something bold and brave.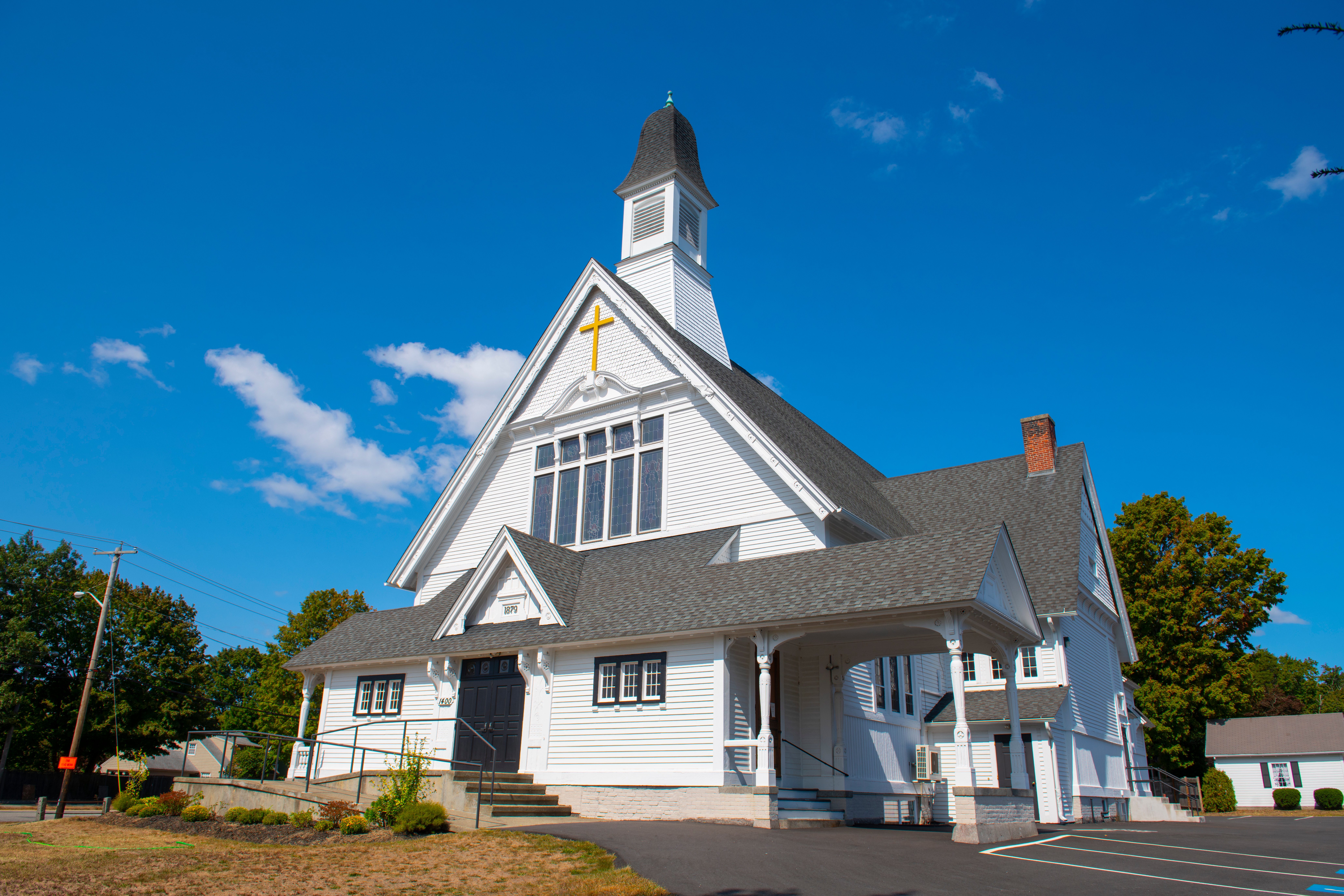 The outside of a church. | Source: Shutterstock
THE INFLUENCE OF A ROOMMATE
Joy asked White various questions and encouraged her to seek a personal relationship with God. They discussed religion-based topics for several weeks, and Joy prayed for her friend constantly.
Their fellowship motivated White and, over time, kickstarted her spiritual journey afresh. In 2016, she took a leap of faith that was uncommon for someone her age.
It can be very daunting when older people decide to be baptized as they wonder what others will think of their decision.
White wanted to make her devotion to God public, so she professed her beliefs to the congregation at Cook Baptist Church. She felt called to be baptized, but unlike before, this time, she knew exactly why she was dedicating herself to God completely.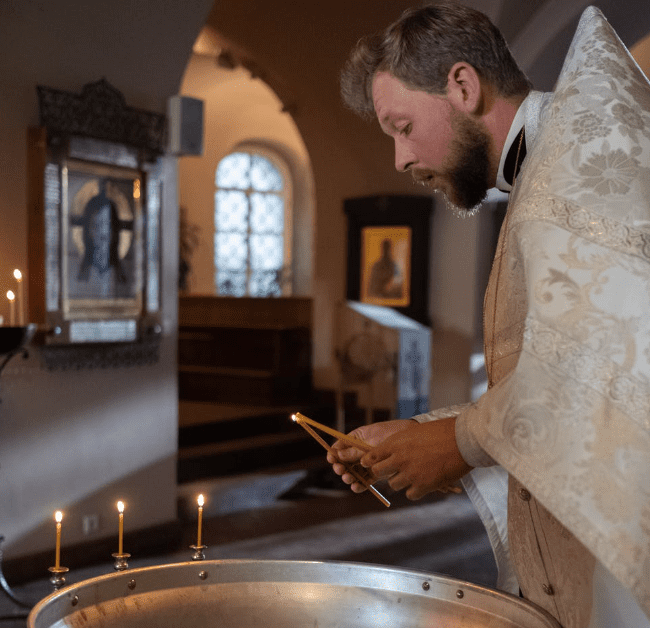 Church official lighting candles. | Source: Pexels
The precious moment showed the 94-year-old in the baptismal waters wearing a shower cap and blue t-shirt. She was excited as she held her breath and readied herself for the submersion.
Friends, family, and congregation members gathered in the Cook Baptist Church worship center to support her decision. White wanted other people to know they could make a similar choice. She said:
"I want people to know it's never too late. Get with it."
For Joy, the momentous day was an answer to many prayers, but for the rest of the church, it held a different meaning. They were encouraged to pursue God wholeheartedly regardless of age.
Her baptism also displayed the power of faith-filled friendships and how a trusted companion can lead others onto life-changing and life-giving paths. Discipleship and Administration Pastor Todd Free shared:
"It's inspiring to people, particularly for senior adults, to know that God is still touching hearts even in the elderly years."
He continued: "There are many others like Mrs. White who went their whole life thinking they knew Christ but understood later their need for Him."
Free stated he was praying for their congregation and hoped others would have the same courage White displayed. He said her baptism was a testimony and gift from God and added: "[we] are grateful [God] allowed us to be a part of this."
White's baptism also reminded roommate Joy of her husband, Henry Campbell. They had been wed for over 30 years, and she was surprised when she learned something unexpected about his spiritual journey.
Despite being a deacon in their church, Joy discovered her husband did not know God deeply or personally. She shared:
"I was surprised he wasn't a Christian because he had been serving in the church so long. We as Christians need to realize that some of our people are active in service but don't know Jesus."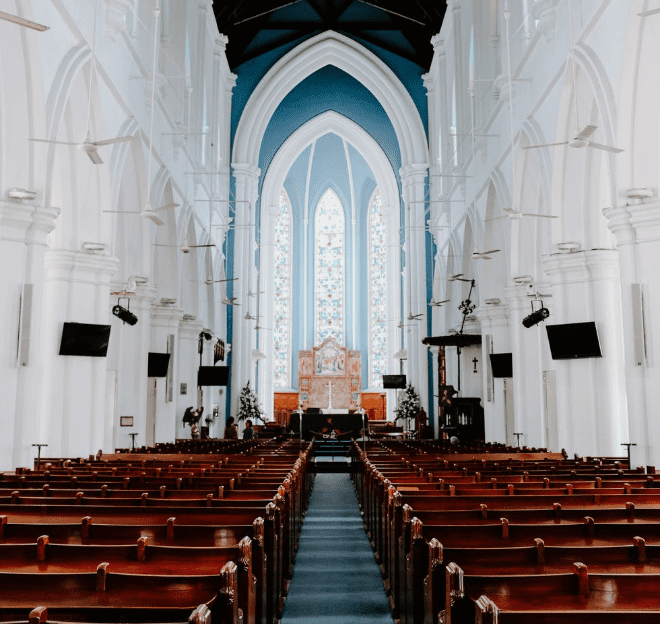 Church pews. | Source: Pexels
In 1980, when Henry was 64, he chose to commit himself to God completely. He remained a trusty follower of God until his passing in 2010, and Joy always remembered the miraculous change she saw in him after he grew in his faith.
She was grateful to have witnessed how her spouse and White transformed in mind and spirit. Joy expressed:
"With my husband and Ophelia, it was a reminder that it's never too late to become a Christian and that you should never give up on a person. It takes time, a lot of time."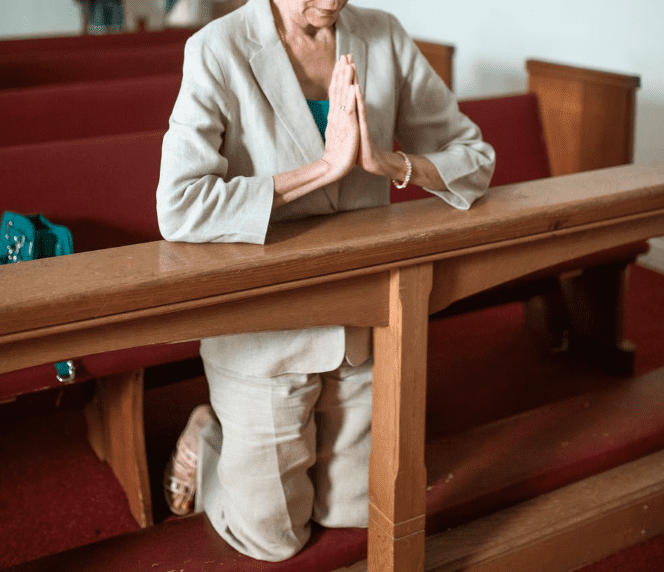 Older woman in church. ​| Source: Pexels
ANOTHER OLDER WOMAN IS BAPTIZED
Baptisms are always special moments for church families, and everyone celebrates the significant milestone in someone's faith journey. Young kids and teenagers often choose to commit themselves to God, and their childlike faith grants them boldness.
However, it can be very daunting when older people decide to be baptized as they wonder what others will think of their decision. White's bravery inspired many, as did another older woman's choice to publicly commit herself to God.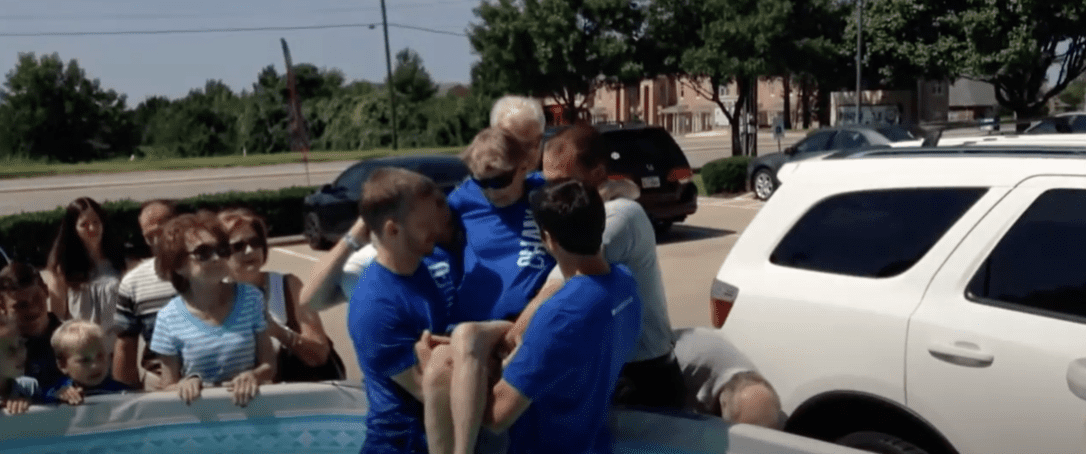 Betty's baptism. | Source: youtube.com/Keystone Church
A JOYFUL AND LIFE-CHANGING MOMENT
A woman named Betty climbed into a pool in 2014 at the mature age of 82. Her daughter-in-law encouraged her to attend a Keystone church service, forever changing Betty's life.
She looked delighted as she came out of the water during the Outdoor Baptism Celebration, and a church member shared:
"Every life is precious, every baptism is precious. From the youngest child to a mother-in-law 82 years old going public. Let me tell you something, if Betty can go public like this, we can all go public like this."
Spectators cheered loudly, honored to witness Betty's outward display and public declaration of her devotion to God. What do you think about Betty and White's courageous decisions?
If you enjoyed this story, you might like this one about a woman that didn't believe in God. However, her mother prayed for her, and something miraculous happened that shocked both of them — their story will strengthen your faith and inspire you to believe in miracles.
Please fill in your e-mail so we can share with you our top stories!