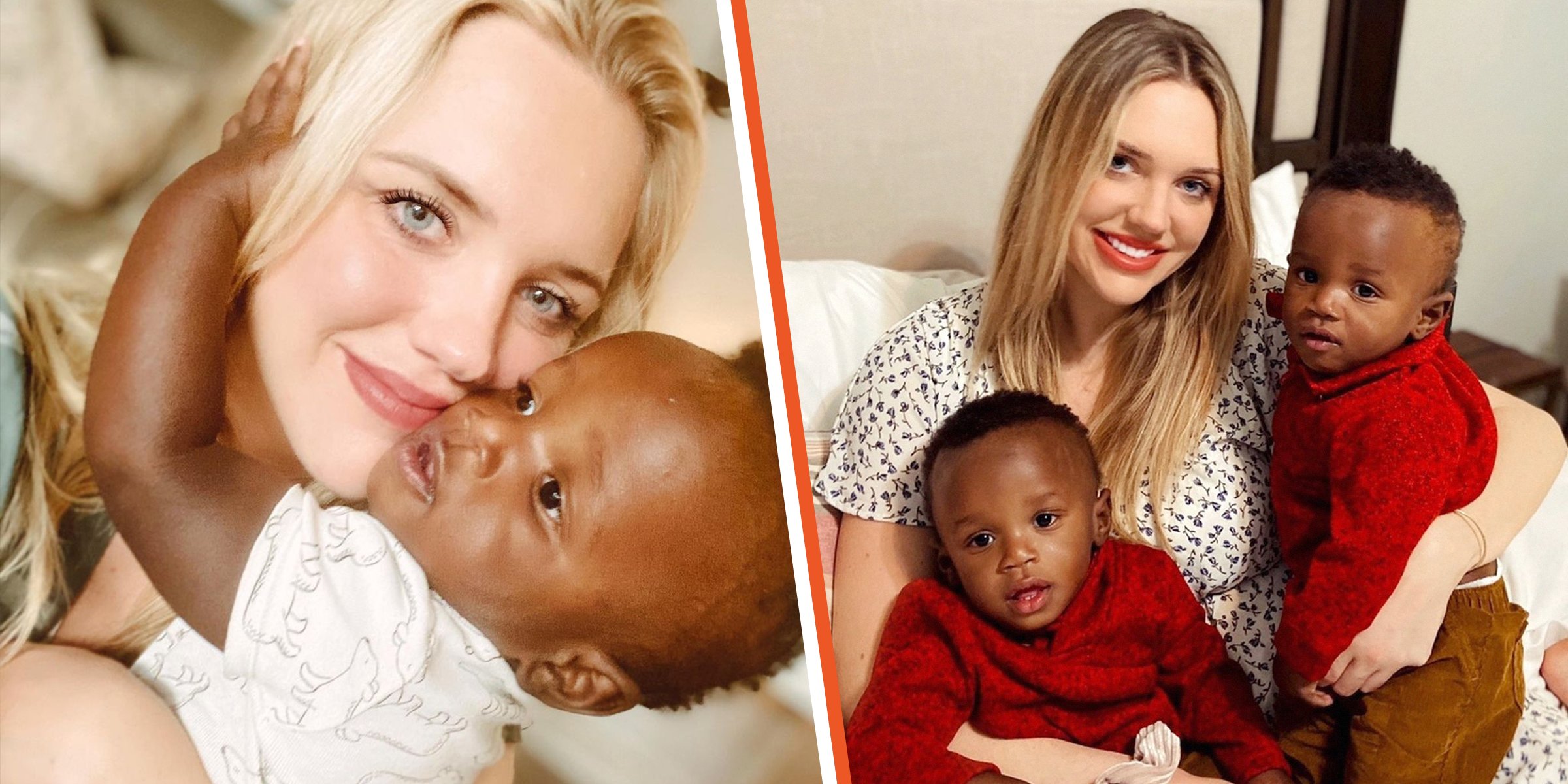 instagram.com/lauren___brooke93
Single Lady Cries & Longs for a Child, Is Blessed with Beautiful Twin Boys the Next Night
When a 27-year-old single woman cried after longing for a child for years, she received an unexpected call the next night. The person on the other end asked her if she would like to take in 1-year-old twin boys.
Having a child as a couple is almost everyone's wish, but dreaming of becoming a single mom is not every woman's cup of tea. Becoming a mother is not as easy as it sounds, and embarking on the journey of becoming a single mother has its pros and cons.
However, some women choose to become single mothers, and they go to any extent to make their dreams a reality. The woman in today's story also wished to become a single mother, but it looked like things weren't going her way until she received a call.
Since childhood, Lauren Brooke knew she had to do something big in her life. Initially, she didn't know which direction to choose, but it became clear as she entered her twenties. She said:
"I've felt that I was called for plans far bigger than myself."
Brooke remembers she always thought differently as a child. According to her, she wasn't like other children her age, which led her to loneliness and feeling scared, but she believed God was preparing her for something big.
As Brooke grew up, she felt her urge to become a mother increase. She wanted to foster a child and shower them with love, but she didn't know how to go about it.
When Brooke got the first call for a foster baby, she excitedly went to see the child, but it didn't work out
Whenever Brooke would tell someone about her wish, they would say she was "crazy." The idea of becoming a single foster mother at 26 seemed unusual to many people, but Brooke didn't give up.
When Brooke was 25 years old, she got into a relationship with a man and told him about her wish to foster a kid. At first, her boyfriend praised her, but when she went to a foster class six months later, he argued with her.
After Brooke graduated from her foster class, her boyfriend blew up at her. He called her "selfish" for attending a foster class, and they soon broke up. Brooke recounted:
"I was fuming. I was so angry."
After parting ways with the man she had never loved, Brooke felt she really was selfish. She thought he chose the right word to describe her because she had stayed in the relationship for a long time, knowing it wouldn't work. Brooke had never felt happy with that man, but she chose to continue her relationship regardless.
However, she never regretted anything she had done in the past because she thought it helped her attain her goal. Brooke believed her "day wouldn't be filled with sunshine without the darkness of the night."
At 26, Brooke was licensed for foster placement, but she took time before putting her name on the on-call list. Once her name was added, she waited to meet her future foster baby.
When Brooke got the first call for a foster baby, she excitedly went to see the child, but it didn't work out. After multiple failed meetings, Brooke started to feel discouraged.
Her real test began when her cousin had a baby. She was happy to see her dear cousin with her newborn baby boy at the hospital but cried later that night. She recalled:
"That night I was driving home. I parked in my driveway, I just started crying… 'Lord, when is this going to happen for me.'"
Brooke cried herself to sleep that night, wondering if she would ever become a mother. She didn't want all her motherly feelings to go to waste. Brooke had longed to have a baby since childhood, but nothing seemed to work out for her. She recalled what happened next:
"That next evening, I prayed. Prayed that in the right time, the right placement would come into my home and that I would feel peace in that."
Ten minutes later, Brooke heard her phone ring and immediately answered the call. The person on the other end asked her if she would like to foster twin boys. Without thinking twice, she said no and hung up.
After turning down the placement offer, Brooke told herself that she was a single woman with a full-time job, and caring for twins meant she had to put in twice the effort and buy another set of baby essentials. She turned on the TV to distract herself, but it didn't work. Soon, she received a call from another foster mother saying:
"I feel like these boys are yours."
Twenty minutes later, Brooke called the foster care back and asked about the twins. When they told her that the twins would go to separate houses, Brooke heaved a sigh of relief and said she was ready to foster them.
Eventually, Brooke got another car seat, crib, more clothes, toys, and diapers, firming her belief in God's plans. She was all set to welcome her babies into her house. She recounted:
"That night at 2:30 p.m. God didn't bring me just one little boy, but he brought me two."
Brooke's foster twins didn't have the same skin color as hers. They didn't resemble her, but she loved them to bits. She felt they were a sign God was looking after her.
Brooke's story teaches us that God gives us what we want at the right time. We can never understand why he doesn't grant our wishes on time because we can't see the bigger picture of our life as he does.
Do you think Brooke deserves praise for raising two children without having prior experience as a mother? Would you support her in becoming a single mother at a young age if she was your friend? Share this story with loving parents around you.
Click here to read another story about a poor woman who gave her son up for adoption and was invited to his funeral 23 years later.
Please fill in your e-mail so we can share with you our top stories!