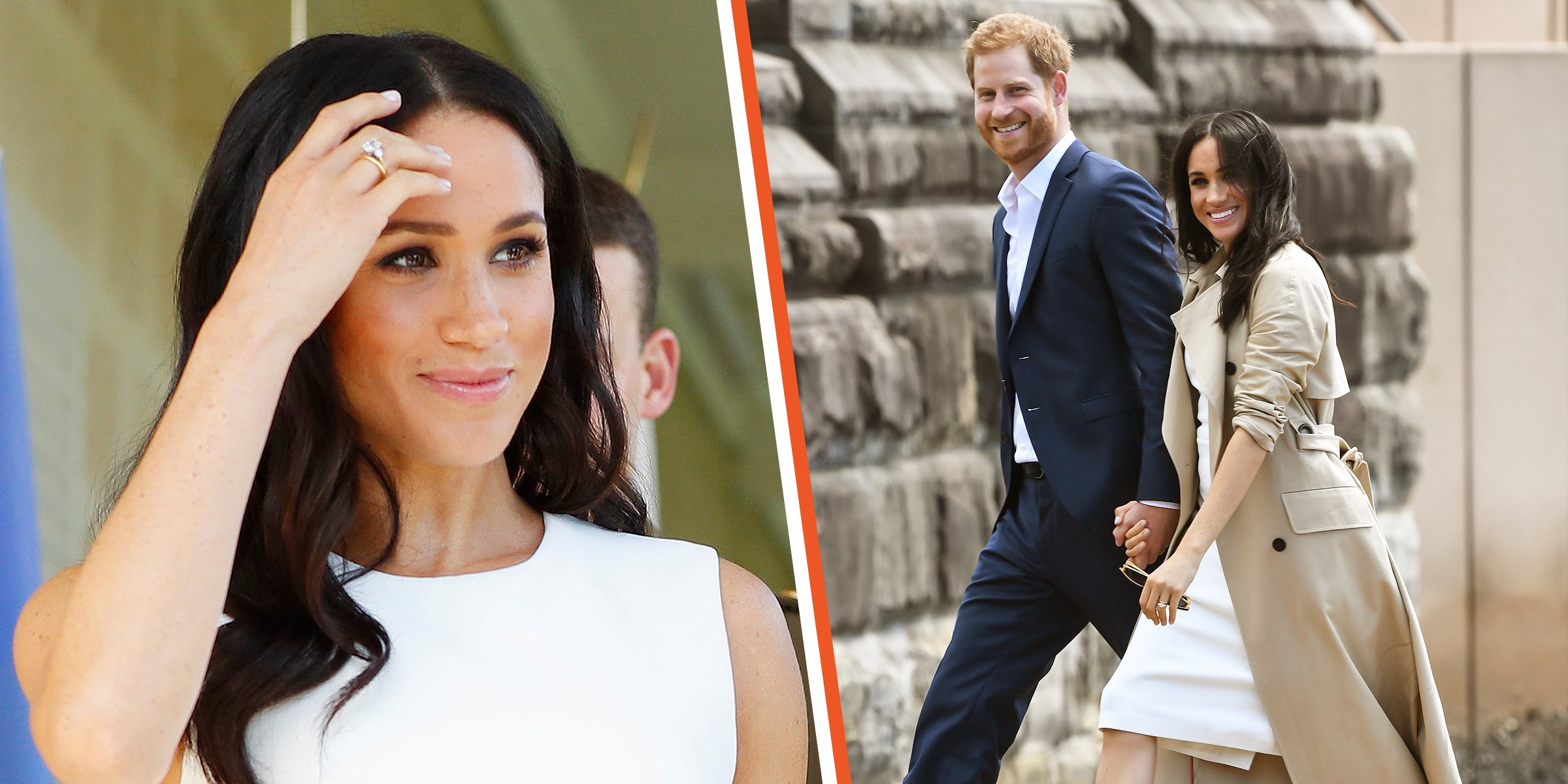 Meghan Markle | Prince Harry and Meghan Markle | Source: Getty Images
Meghan Was 'No Ingenue' & Was 'On a Mission to Bag the Prince' to 'Rule the World,' Said Former Pal
Fame first found Meghan Markle as an actress before marrying into the royal family. While there have been different accounts about her relationship with the royals, a former close friend believes she was precise about her mission from the start — to "rule the world."
From an early age, Meghan Markle, the Duchess of Sussex, began to exhibit confidence in challenging what appeared as the norm. Whenever she found it offensive, especially to women, she wasted no time airing her thoughts, advocating for fairer treatment.
At age 11, she challenged the concept of a dishwashing advertisement because it targeted only women fighting grease stains. Markle also grew up believing she possessed the power to achieve what she wanted.
Acting was on her mind, but she never wanted to be described as a regular L.A. wannabe star, so she majored in theater and international relations at the prestigious Northwestern University.
After school, while waiting for a life-changing role, the Northwestern alum worked as a "Deal or No Deal" briefcase holder and did calligraphy for wedding invitations.
Eventually, the roles started to come in trickles until she featured in her most significant T.V. series, "Suits," for seven seasons. Despite the game changer, with Markle earning a decent amount, the actress lived a modest life.
While Markle was trying to consolidate her position as a Hollywood star, she met her Prince charming, Trevor Engleson, a producer. The duo dated for eight years before walking down the aisle. However, this marriage was fractured by long-distance as the actress tried to advance her acting career, moving farther from her husband.
Despite her divorce in 2013, the "Suits" alum never slowed down in her tracks. She was persistent in her creativity, and it was evident that she possessed star quality.
Throughout her life, Markle has paid attention to details, exhibited an American entrepreneurial attitude to life, and has impressive business acumen.
While describing their friendship, a former pal and business adviser, Gina Nelthorpe-Cowne, maintained that long before crossing paths with Prince Harry, the American actress adhered to a personal principle that involved expressing her awakened thoughts on matters around her.
Consequently, such behavior contrasts with what is expected of a royal, and its effect was what played out between Markle and the royal household: it was tagged the "Megxit."
MARKLE AND HARRY ARE IN LOVE
Before becoming one of the most talked-about couples in the world, Markle and Harry lived what they perceived as their regular lives — one in a palace and the other a modest lifestyle, bejeweled by a star quality.
Despite their different backgrounds, it was easy to connect when a mutual friend set them up in July 2016. Harry opted for a beer for their first date while his company sipped on a martini at the Soho restaurant The Dean Street Townhouse.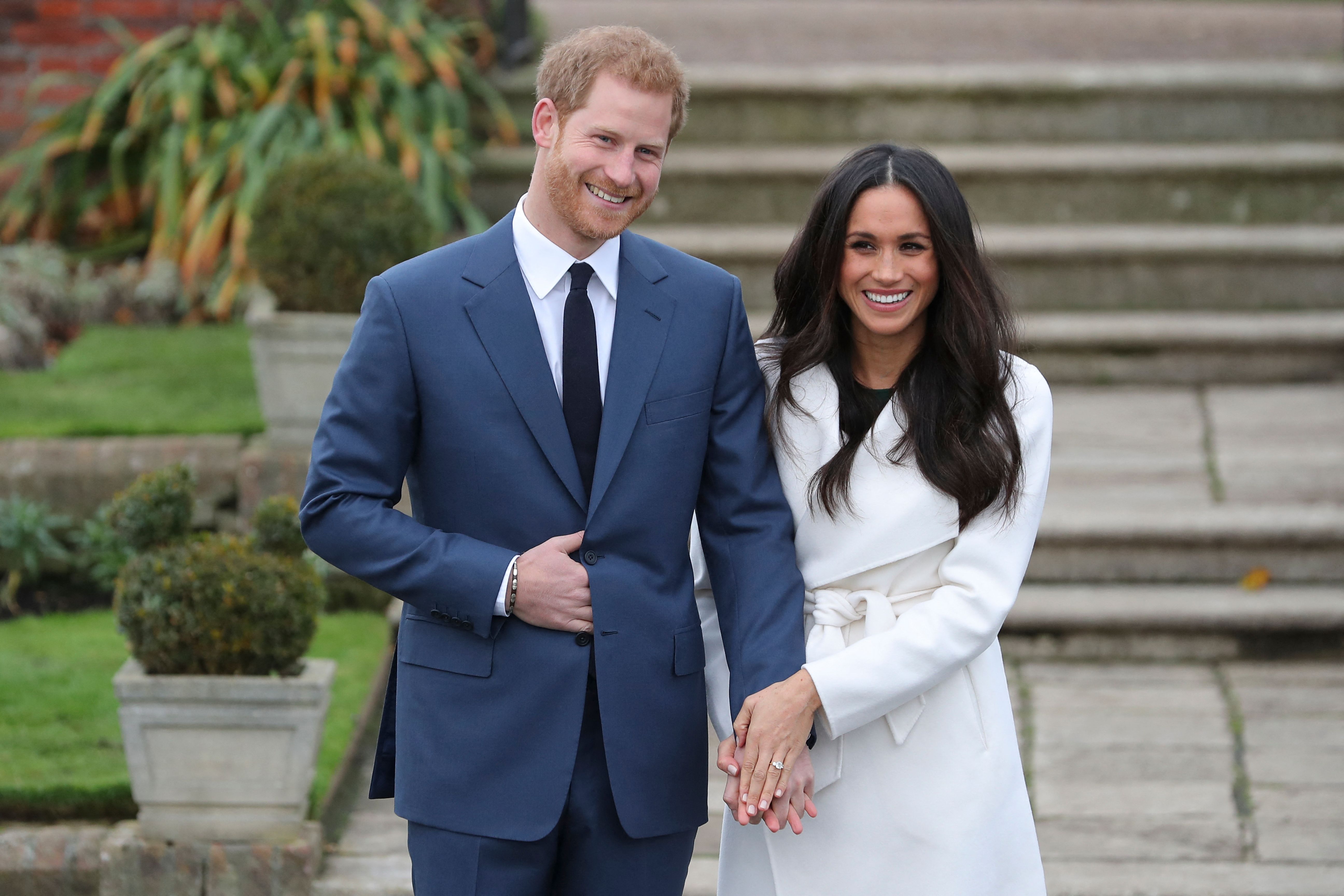 Prince Harry and his fiancée actress Meghan Markle posing for a photograph in the Sunken Garden at Kensington Palace in west London on November 27, 2017. | Source: Getty Images
According to a publication that scripted their first meeting, Harry and Markle felt an instant connection, and after the date, they discovered they shared similar ideas about charity.
This was enough attraction for Harry, who was left in a "trance" after the date. Similarly, the actress was in awe of the Prince, and after the meeting, she told her close pals that "this could have legs."
Harry and Markle scheduled a second date in the same restaurant, and three months later, the Prince could not hold back his feelings. He decided to share them with the actress, who responded immediately.
Markle talked about her relationship with Harry to close friends. Cowne, her business adviser-turned-friend, gave her listening ears when she spoke of the romance.
However, Cowne, alongside other friends, was concerned about how ready her friend would be for a royal's media attention and duties. When she told Markle, the actress was not having any of it; instead, she silenced her business adviser.
The "Suits" star was willing to protect her relationship with Harry, and it did not matter if she had to cut off anybody who threatened their togetherness.
Cowne claimed the Duchess had whispered that she and Harry were a force that would change the world, something interpreted "to mean that they were going to RULE the world."
She added that the actress-turned-royal had equipped herself with everything needed from the start and was not naive about the massive responsibility of becoming a royal or the press attention, as Markle claimed.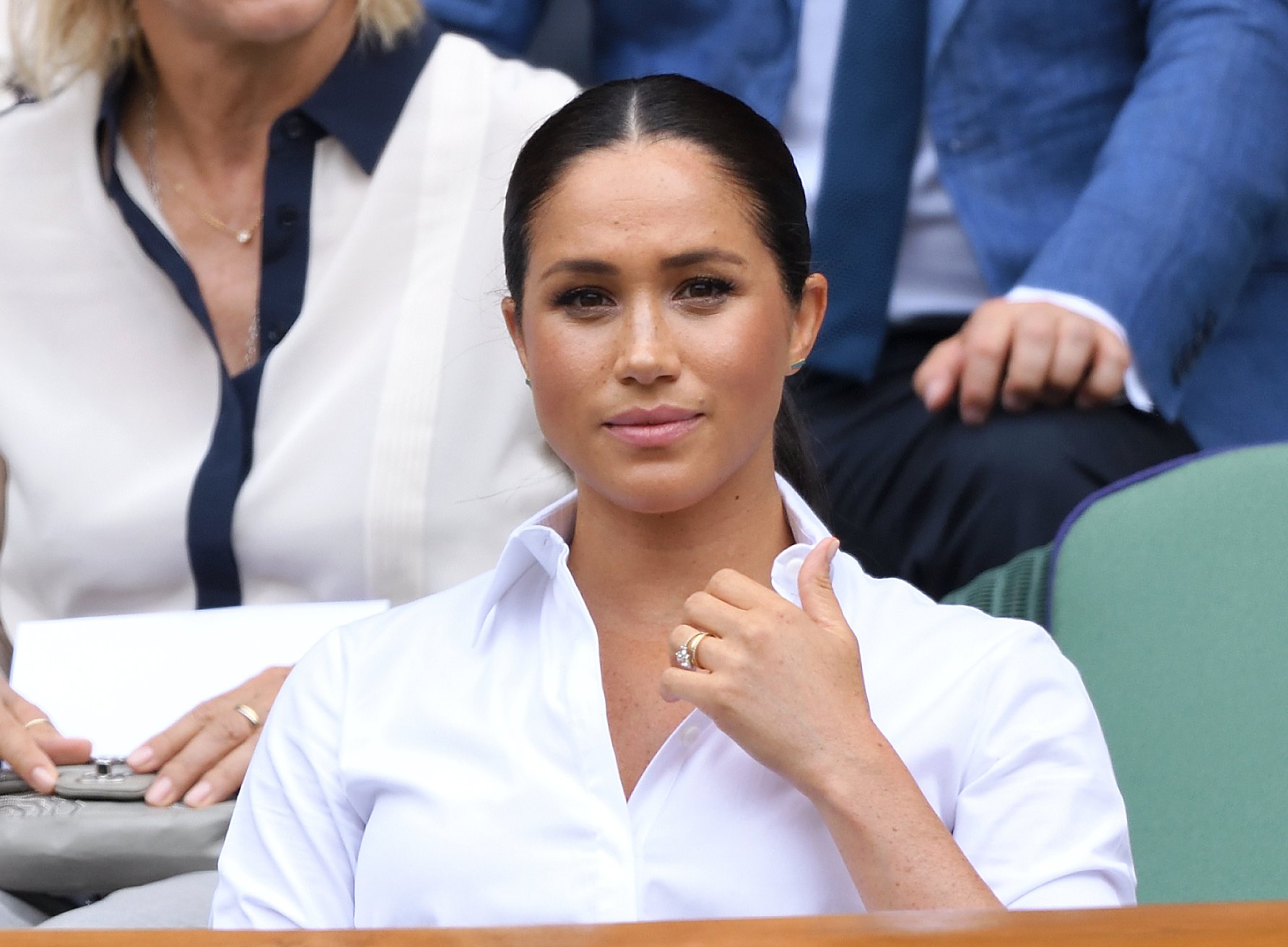 Meghan Markle during the Women's Singles Final of the Wimbledon Tennis Championships at All England Lawn Tennis and Croquet Club on July 13, 2019 in London, England. | Source: Getty Images
In fact, according to Cowne's testimony, Markle had orchestrated a game plan on how to enter the royal family and enjoy the title without conforming to the code of conduct. She intended to change the monarchy, and when that did not happen, there was a "Megxit." In her words:
"I am certain it has been her influence on Harry that is taking him away from his family. I don't mean to say he has no willpower of his own, but he put it well himself: 'What Meghan wants, Meghan gets.'"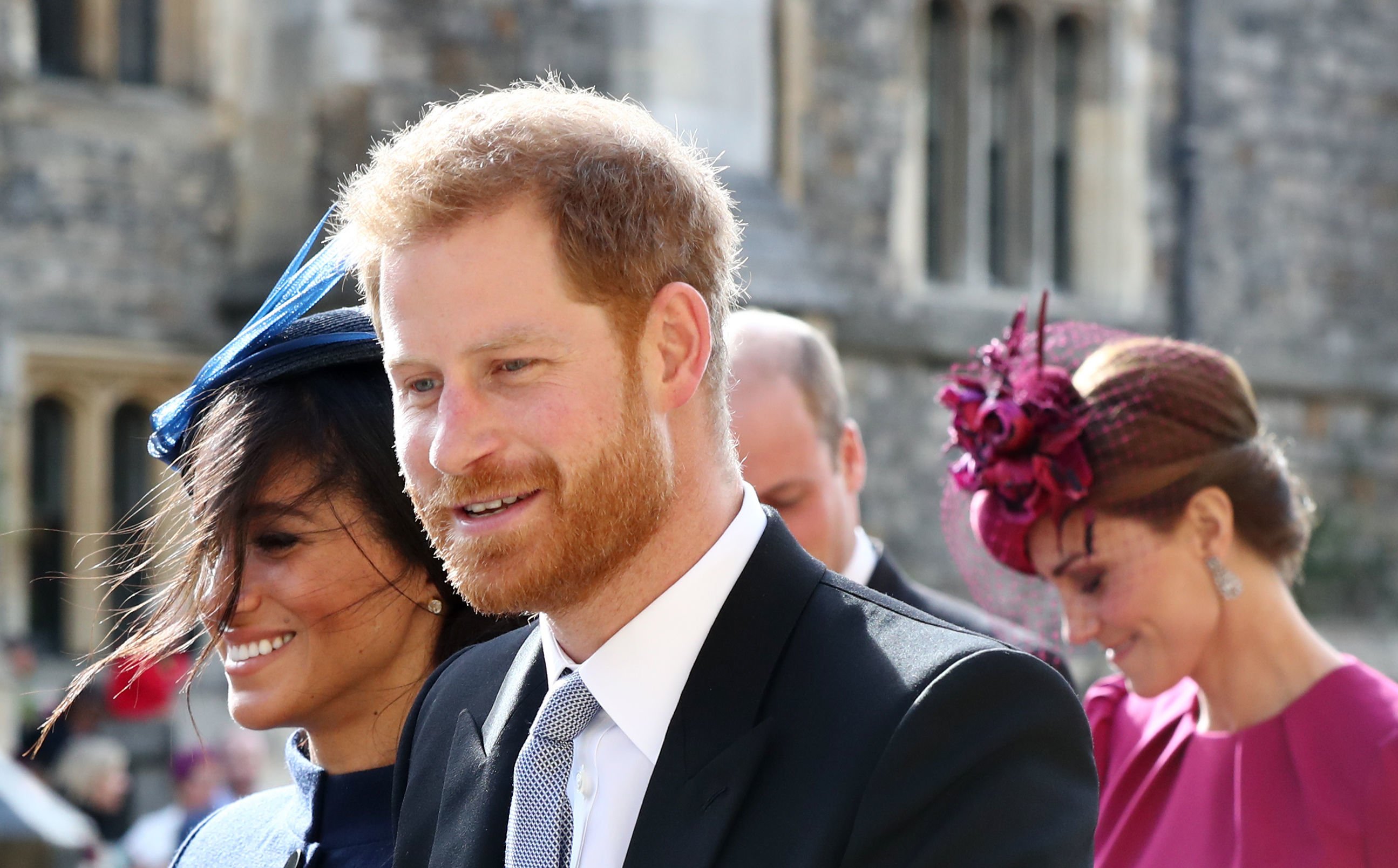 Prince Harry and Meghan Markle pictured leaving with Kate Middleton and Prince William after attending the wedding of Princess Eugenie of York and Jack Brooksbank at St George's Chapel Windsor Castle on October 12, 2018 in Windsor. | Source: Getty Images
MARKLE INTRODUCED AS HARRY'S GIRLFRIEND
After falling in love and establishing a relationship, the lovers enjoyed a few months of privacy before the media caught wind of their romance. The Sunday Express was the first to update the public about their relationship.
In November 2016, Harry confirmed the rumors in a statement from Kensington Palace, and he addressed the treatment Markle had gotten from the press and online trolls.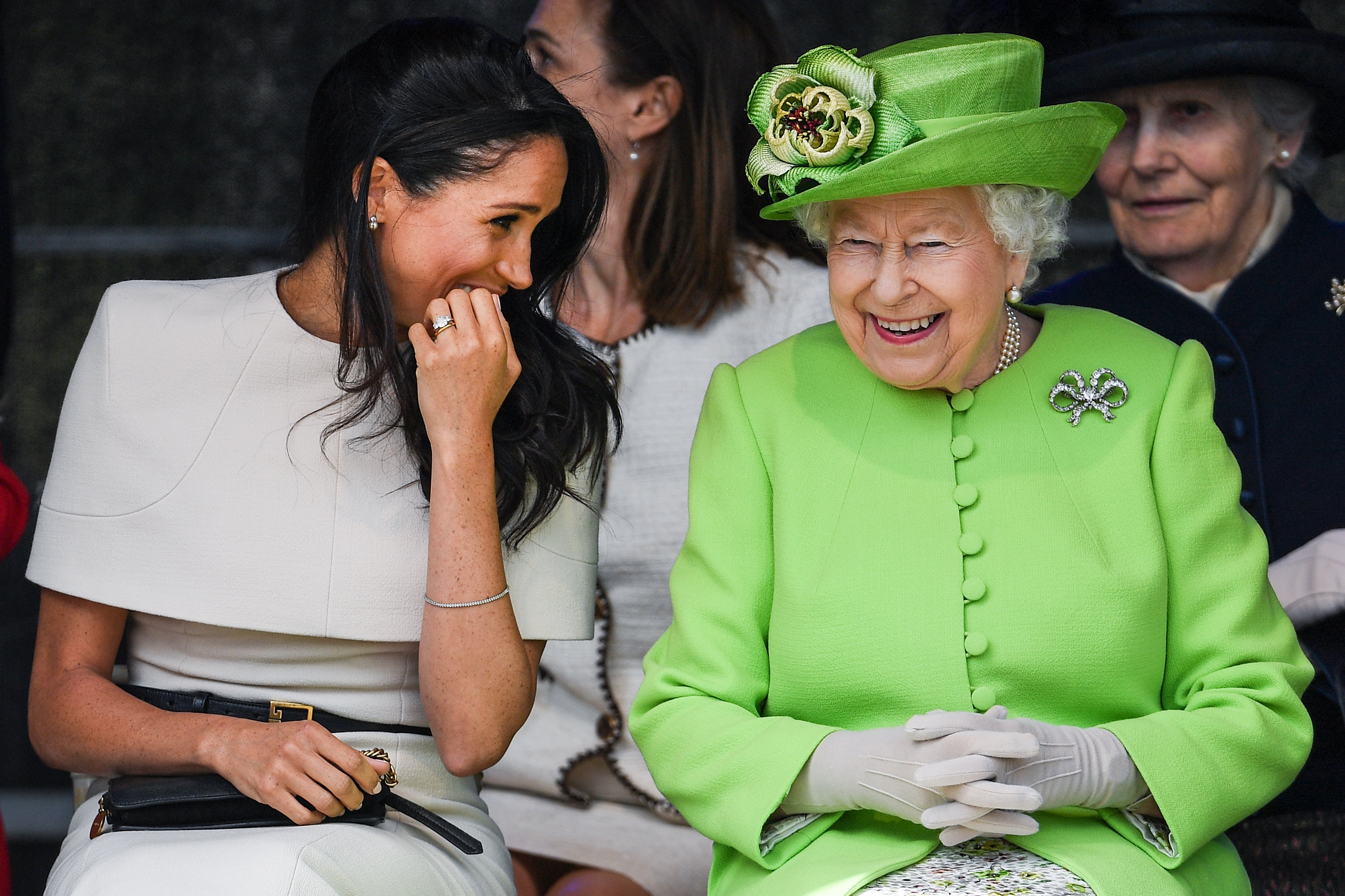 Queen Elizabeth II pictured sitting and laughing with Meghan, Duchess of Sussex during a ceremony to open the new Mersey Gateway Bridge on June 14, 2018 in Halton, Cheshire, England. | Source: Getty Images
Harry condemned the abuse and harassment, adding that it connoted racism and sexism. He expressed concern over her safety and felt disappointed that he could not shield her from it.
The Duke of Sussex had his brother's back on the outcry. A statement from the palace signified that William understood the importance of privacy, and he supported Harry's decision.
Before exchanging their vows, Harry was passionate about giving his partner the best quality of life, including protection. Sources claimed that he believed hastily marrying her would earn her police protection as a royal.
Years after their marriage, Harry remained keen on protecting the woman he loved. Markle has been tongue-lashed on several occasions by the media, but her husband keeps playing the superhero, trying to save her from the hurt.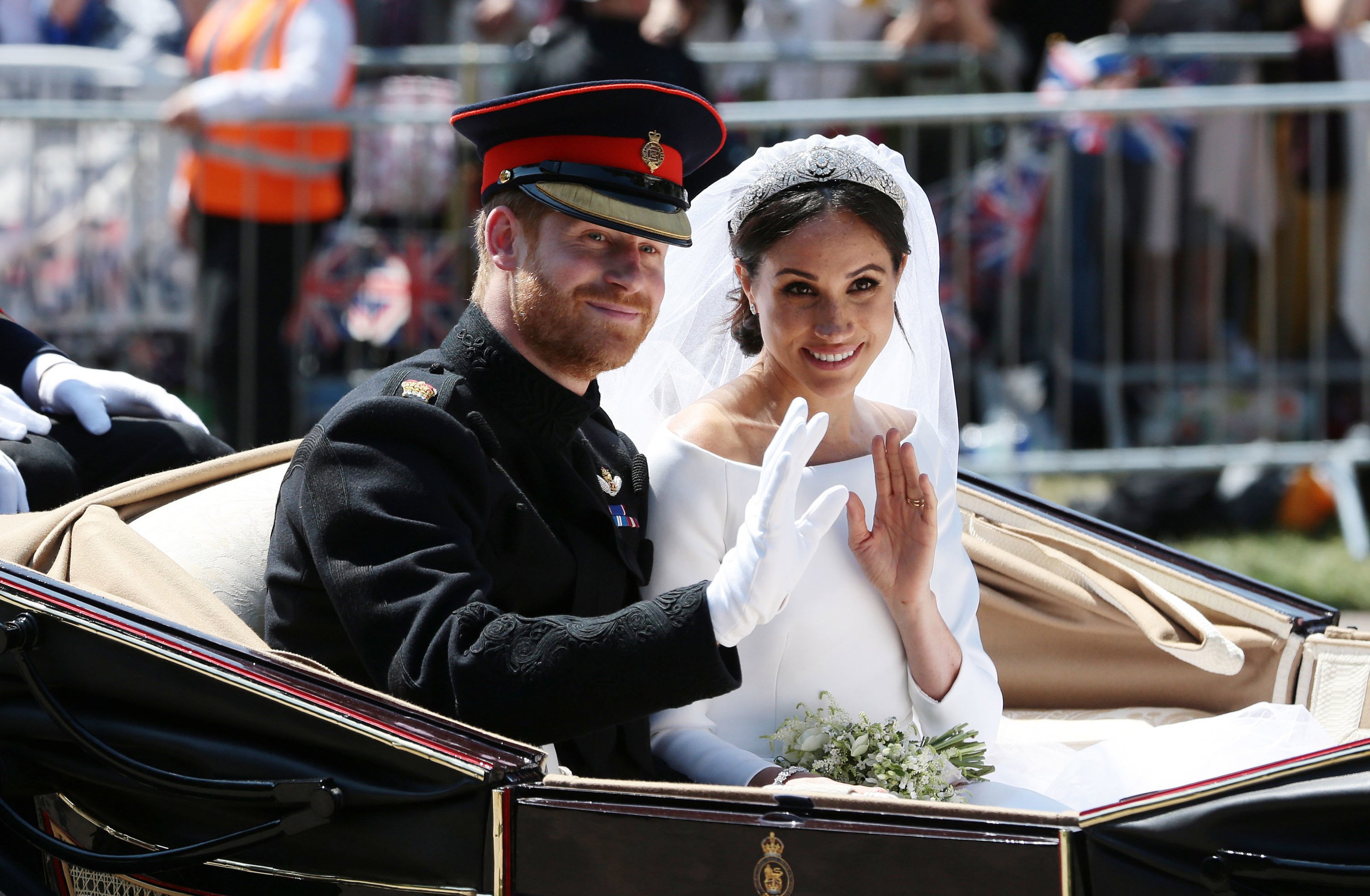 Prince Harry, Duke of Sussex and Meghan, Duchess of Sussex pictured waving from the Ascot Landau Carriage during their carriage procession on Castle Hill outside Windsor Castle in Windsor, on May 19, 2018. | Source: Getty Images
In 2019, Following a slanderous publication by a media House, Harry mentioned their intention to sue and released a passionate statement that begged for privacy. He said:
"I've seen what happens when someone I love is commoditized to the point that they are no longer treated or seen as a real person. I lost my mother, and now I watch my wife falling victim to the same powerful forces."
Harry understood that living as a royal meant being under constant scrutiny and that the British press could act dangerously. He had witnessed that with his mother, how they invaded his former girlfriends' privacy, and how other female royals have been tormented through false publications.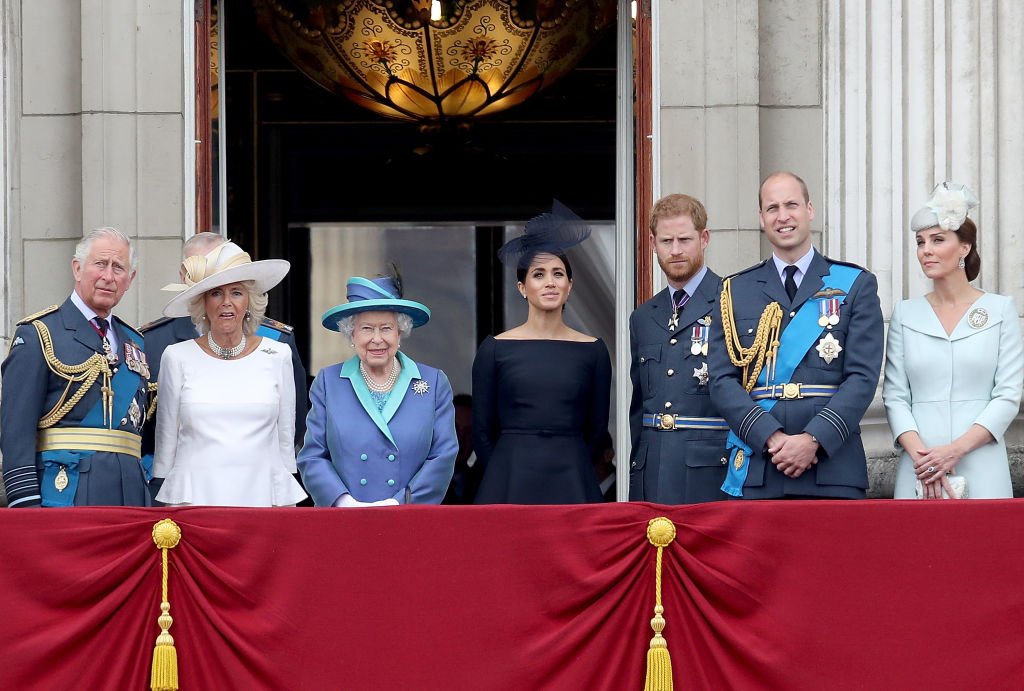 Prince Charles, Camilla, Queen Elizabeth II, Meghan, Prince Harry, Prince William, and Catherine, watch the RAF flypast on the balcony of Buckingham Palace, as members of the Royal Family attend events to mark the centenary of the RAF on July 10, 2018. | Source: Getty Images
Still, he was not ready for his wife to accept that as her reality. The Duke of Sussex wanted to shield her at all costs from day one, and today, the couple are in unison, constantly looking for ways to protect their family, including their two kids.
Please fill in your e-mail so we can share with you our top stories!