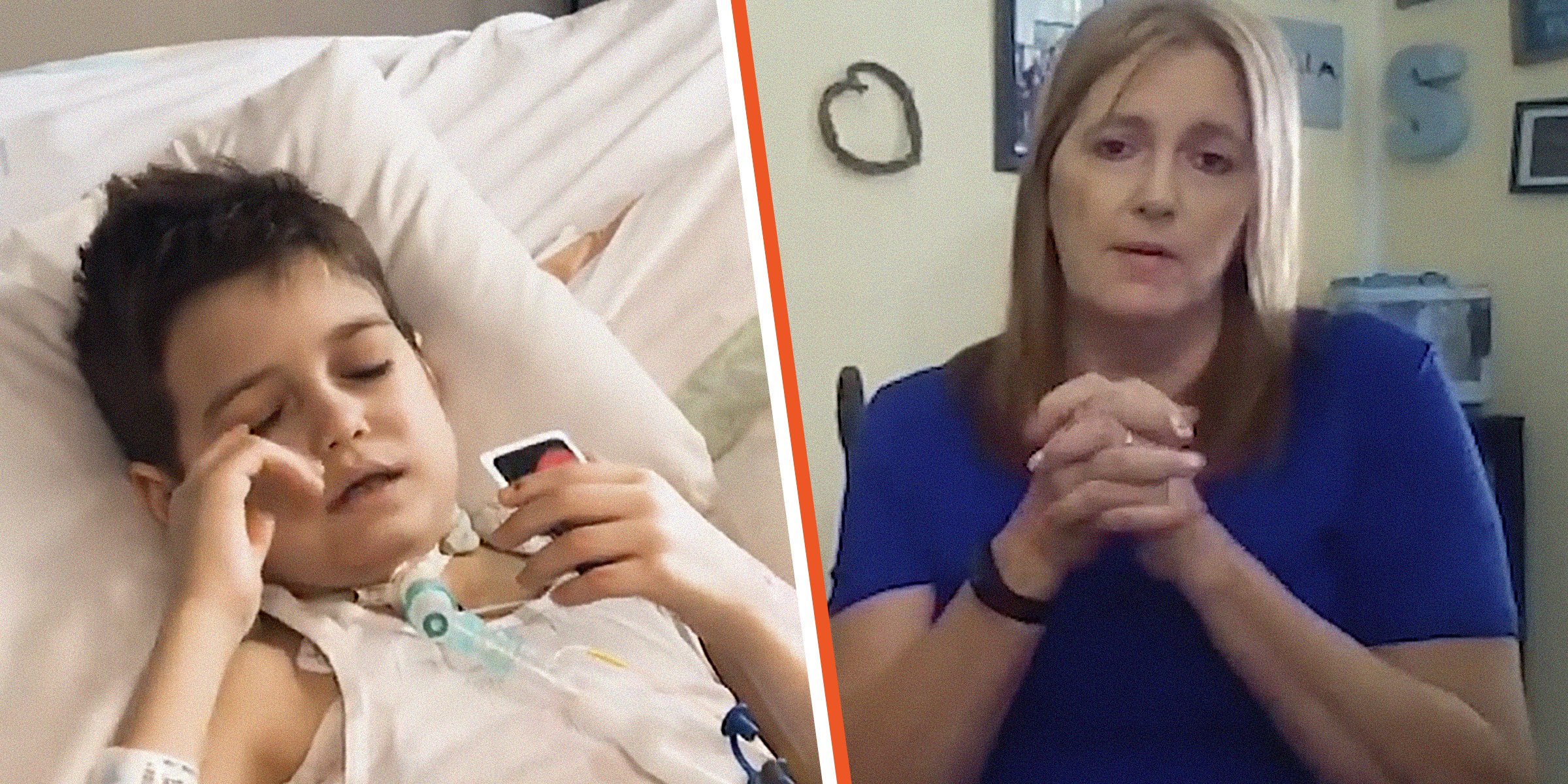 youtube.com/The 700 Club
Doctors Doubt Unresponsive Little Boy Will Survive, Mom Touches His Hand and Feels a Squeeze
When a horrific accident left a little boy fighting for his life, his parents began praying for his recovery. His condition became so critical that the doctors lost hope of his survival. But things took an unexpected turn when his mother grabbed his hand and felt something.
Have you ever experienced a miracle? Whether or not you believe in the existence of miracles, the ones who have undergone them would know that they are powerful enough to change lives.
Some people can wait a long time to experience something miraculous, while others might consider the gift of life as a miracle in itself. The story we're sharing today is about a couple whose life was turned upside down. Please keep reading to discover how things turned around for them.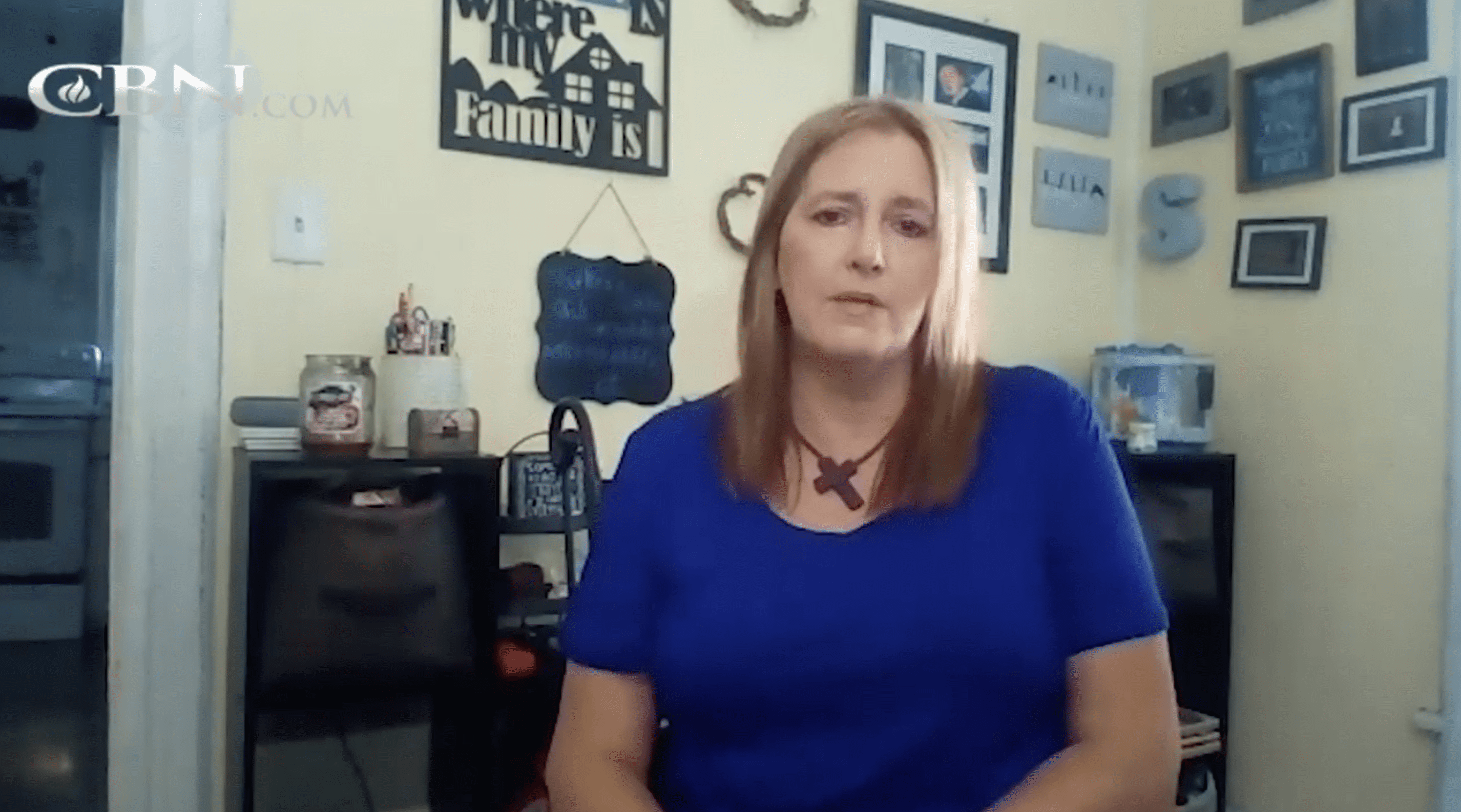 Jennifer Scott. | Source: facebook.com/700club
THE DAY THAT CHANGED EVERYTHING
Jennifer and Richard Scott were a lovely couple based in Lansing, Michigan. They longed to complete their family, and after many years of praying and waiting, they were on cloud nine when they welcomed a baby boy, Brenden Scott.
The couple considered little Brenden a miracle child. However, they were unaware at the time that they would once again have to pray to keep their sweet boy in their lives. On December 9, 2019, an unexpected happening struck their world, and everything changed.
Brenden, who was nine then, was running across the street to the neighbors to visit his friends when a mini-van hit him, knocking him 75 feet down the road. The van was passing a slow-moving combine on Hawley Road, and the driver was said to have not seen the little boy.
Within a few months, his parents said he was running around and riding his bike.
The Scotts heard the tires screeching and hurried to check on their son. They arrived to find his eyes open, but he was unresponsive, and blood could be seen coming from his ear. Richard remembered:
"I just kept reminding Brenden that God has him; Mom and Dad are right here. And to keep fighting."
Jennifer said she started praying for her boy. "God, please don't take my baby. Please don't take my baby," pleaded the woman. The couple called 911, and Jennifer texted her church's prayer chain with a brief message: "Prayers. Brenden."
As soon as she sent the message, Jennifer said her phone was flooded with comments from people. When she read the word "Praying," she said, "a calm really did come over me because I knew, God was working." Soon, Brenden was taken to the Sparrow Hospital in Lansing, Michigan.
He had suffered severe physical and internal injuries, and the most life-threatening concern was the extensive bleeding from his liver. One of the doctors on Brenden's case, Dr. Stephen Guertin, described his condition in these words:
"He was in desperate condition, and the essential thing was get to the operating room, get into his abdomen, and try to get the bleeding stopped."
Meanwhile, Jennifer, Richard, and their two more boys and two adopted girls prayed for Brenden's recovery. The family relied on their faith and refused to give up in the face of adversity. Jennifer expressed:
"I knew that Brenden was my miracle child when I conceived him, and he still has miracles in him."
Meanwhile, the team in the operating room was working to restore Brenden when his heart stopped. Dr. Guertin shared that the surgeon held Brenden's heart for 20 minutes and compressed it by hand. Then, he said, the heart started beating again, all by itself.
But given that his liver was still bleeding and the severe head injury, the doctors still had doubts about whether Brenden would survive. Dr. Guertin said he had little hope, but when he looked at Brenden's mom, he was surprised to see her faith and certainty. "No, you're wrong. He's going to live," she said.
The prayers continued to pour in and helped keep the couple's spirits intact. Fortunately, Jennifer said that Brenden made it through the first night. Then, on day five, the woman said her son gained consciousness, responded to her voice, and squeezed her hands. She added:
"He's never liked to hold my hand [cupped], it's always [with fingers interlocked]. And so whenever I would grab his hand and hold onto it he would slowly - it started with his pinkie. And then eventually he would lace his fingers through mine. I just knew that he was telling me, 'Mom, I'm here (sic).'"
After that, Brenden continued to get better, and his progress was not only remarkable but plain shocking, especially for the medical staff. His mother recounted:
"Every day there was like this awe. You could tell they were surprised that it wasn't as bad as it should have been, could have been, might have been."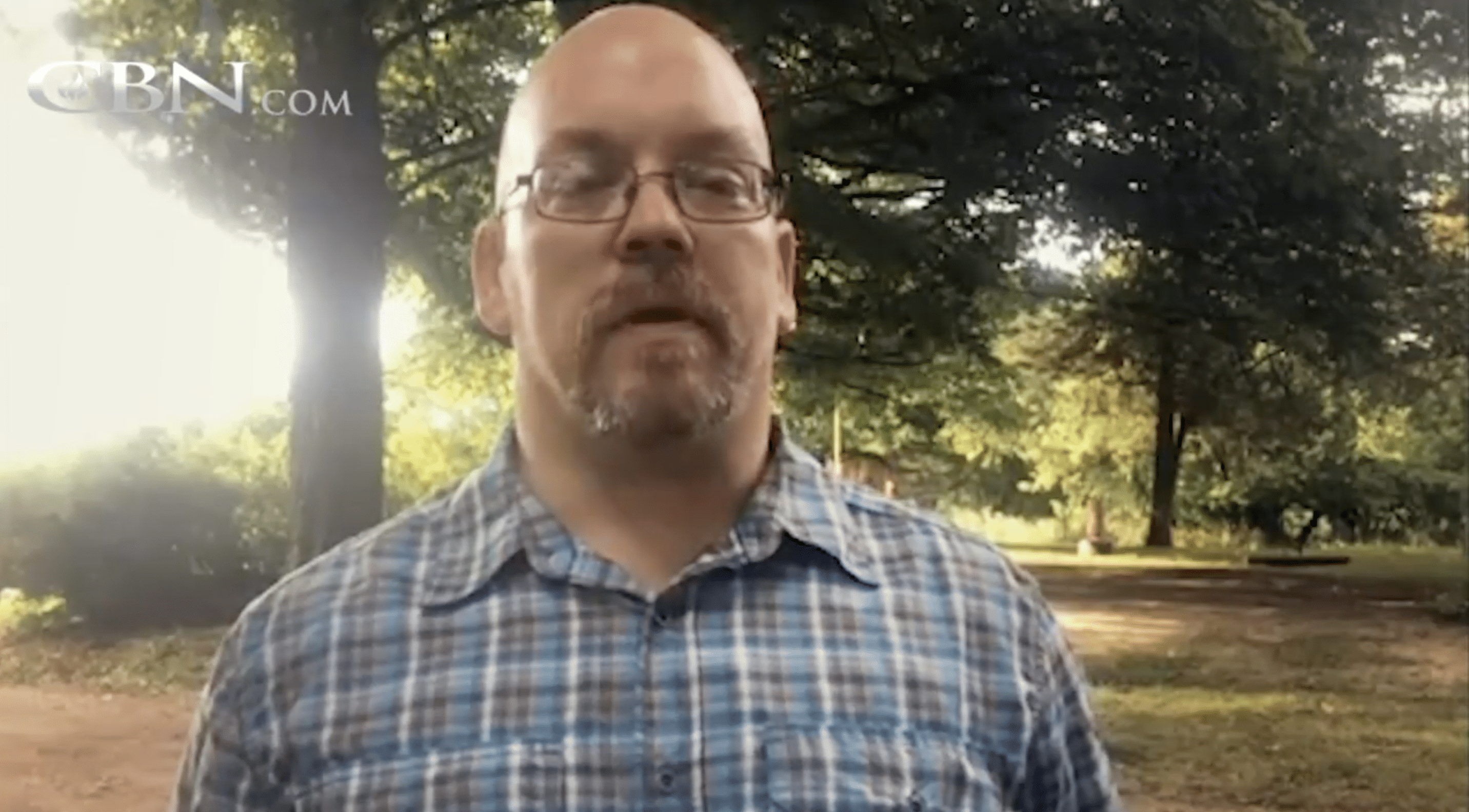 Richard Scott. | Source: facebook.com/700club
Jennifer said her son underwent eight surgeries during his four-week stay at the hospital. While the Scotts stayed with Brenden, their relatives stepped up to look after their other four kids. Fifteen days later, Brenden, still on life support, celebrated Christmas with his entire family in the hospital room.
He spent three weeks at the Mary Free Bed Rehabilitation Hospital in Grand Rapids before coming home. But contrary to what the doctors predicted, it only took him a few weeks to go home. Within a few months, his parents said he was running around and riding his bike.
Richard recalled how the doctors told him and his wife that Brenden's recovery was beyond explanation. Jennifer said she knew God wouldn't take her child, but she couldn't imagine that her sweet boy would be fully restored. Dr. Guertin shared:
"[Brenden] represents one of the best examples I can think of in a lifetime of doing this."
Other than the brief moments of memory loss and a scar at the base of his throat, Brenden showed no signs of long-term effects from the accident. Six months later, he was said to have fully recovered.
Jennifer said she was sure God had His hands in her son's recovery and considered him a walking miracle.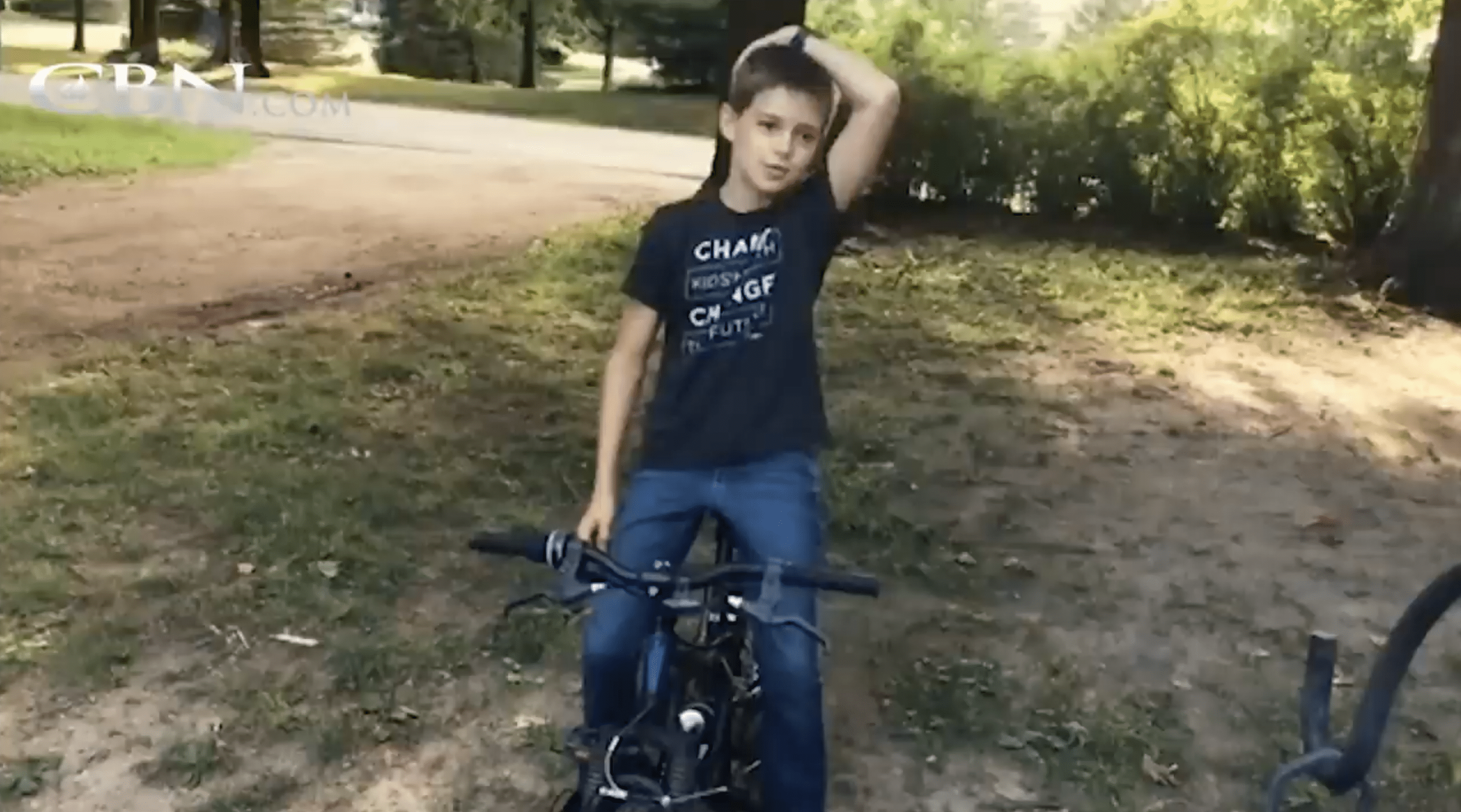 Brenden Scott pictured riding a bike. | Source: facebook.com/700club
Three years after the accident, the Scotts returned to the Sparrow Hospital in December 2021 to thank the staff for saving Brenden's life. Jennifer and Richard were joined by their then-12-year-old son Brenden and his brother Collins as they handed out treats. Brenden expressed:
"I feel like it's giving what people gave to me."
Richard shared that his son did speech therapy three times a week and worked on his comprehension and memory recall. Jennifer doted on her son's involvement in his school's robotics team and said he ran cross country marathons. She added:
"Even just the fact that he's alive was a miracle. But there was not a lot of certainty that there would be much more than that. So every little thing is a miracle with him. Every breath, every 5K, every robotics match."
Indeed, Brenden's story is a living testament that parents' prayers and unwavering faith are powerful enough to make miracles happen.
Have you ever witnessed something similar where your heartfelt prayers resulted in something miraculous? Please share this story with those who believe in the power of God and parents' prayers.
Please fill in your e-mail so we can share with you our top stories!
The information in this article is not intended or implied to be a substitute for professional medical advice, diagnosis or treatment. All content, including text, and images contained on news.AmoMama.com, or available through news.AmoMama.com is for general information purposes only. news.AmoMama.com does not take responsibility for any action taken as a result of reading this article. Before undertaking any course of treatment please consult with your healthcare provider.