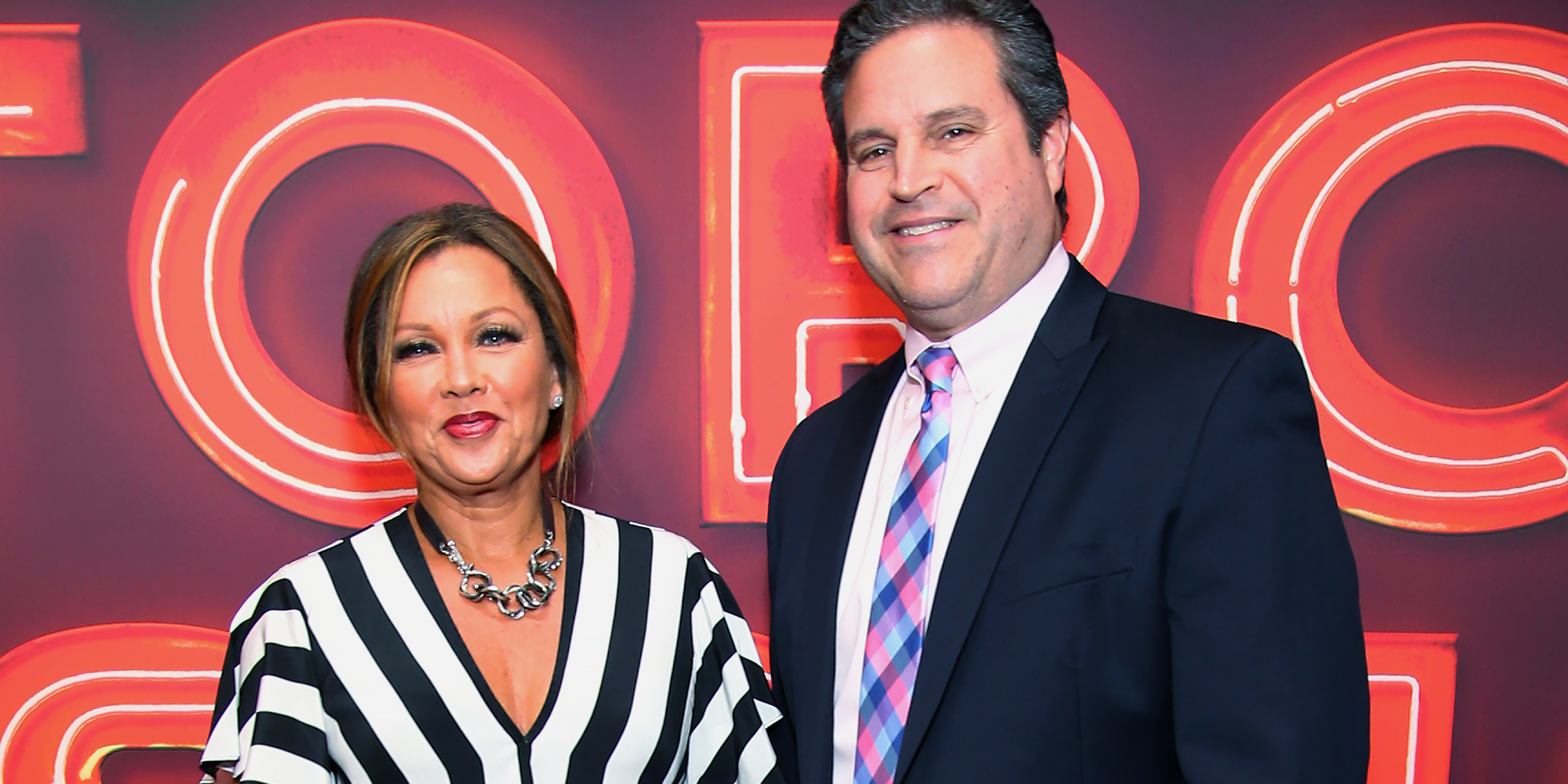 Vanessa Williams and Jim Skrip, 2018 | Source: Getty Images
Jim Skrip Became Vanessa Williams' Husband after They Had Met on a Trip
Vanessa Williams' Husband didn't make the first move when they initially met overseas. However, when they realized their bond, Jim Skrip married the actress twice at two different locations.
Vanessa Williams' husband is Jim Skrip, but she had to go through two previous marriages before she met and settled with him. During a 2019 interview, the actress confessed that when she met him, it was something completely unexpected.
While visiting Egypt, a place she visited often, she and the Egyptologist tour guide started talking about dating and relationships. At the time, the star wasn't looking for a relationship while cruising on the Nile, but her guide encouraged her to talk to Skrip, seeing as he was single too.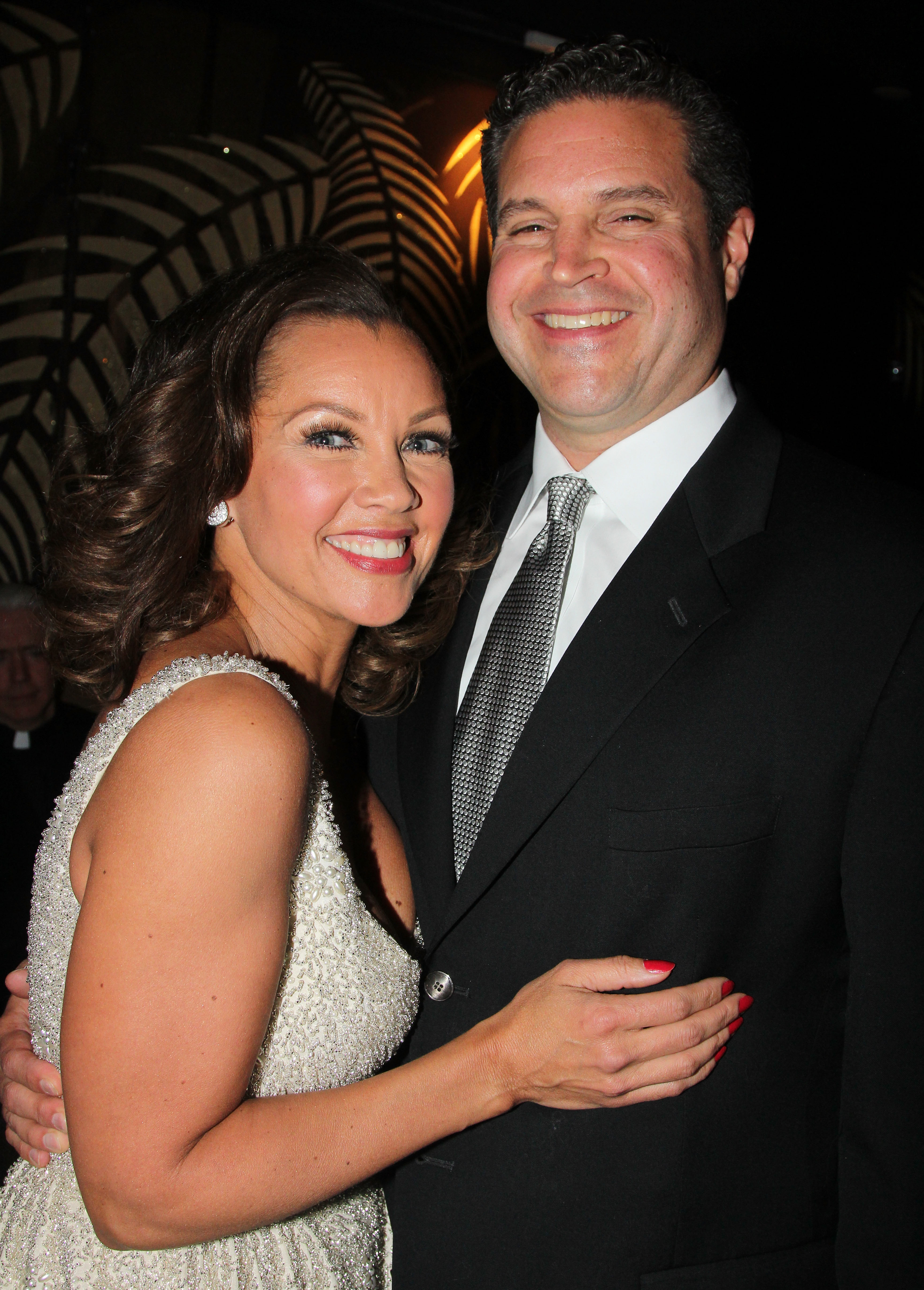 Vanessa Williams and her boyfriend Jim Skrip at the after party for the Broadway opening night of "The Trip To Bountiful" on April 23, 2013, in New York City | Source: Getty Images
By then, she had been single for several years and divorced for ten. During one of their excursions, she ended up seated next to Skrip, thinking they could click. However, Williams had to make the first move because he wouldn't have approached her, seeing as she was with her daughter.
Ironically, he was also from Buffalo, New York, where the actress' mother was born. The pair talked on their three-hour date, including dinner, and things escalated. What she liked about him was that he accepted her for who she was.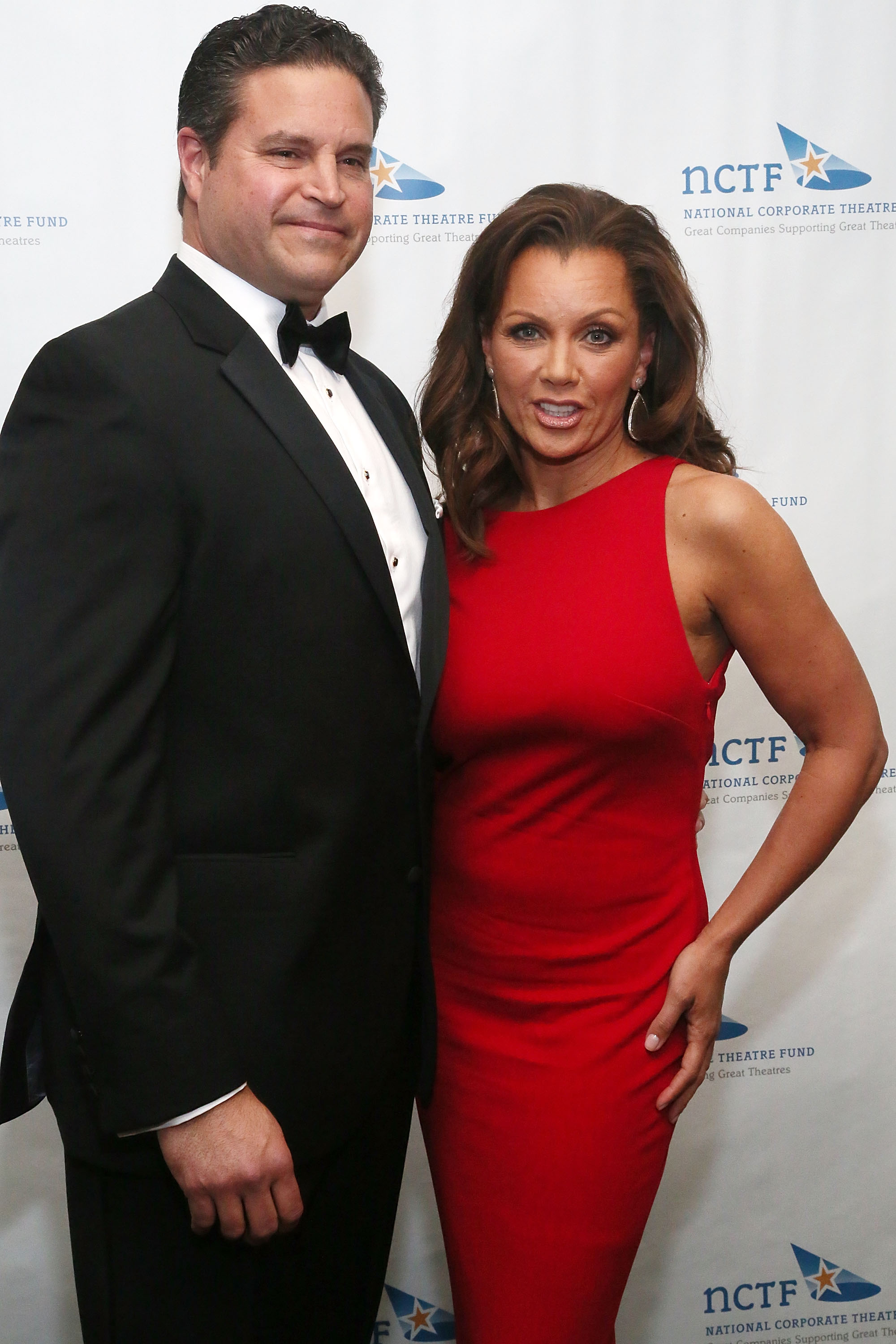 Jim Skrip and Vanessa Williams at the National Corporate Theatre Fund for the Chairman's Award Gala on April 29, 2013, in New York City | Source: Getty Images
The pair also discovered that they have a lot in common. The star confessed to having forced herself to be open to love and taking a chance. Their meeting made her realize that Skrip was someone who could be a good role model for her daughter.
She also noticed that he could be a sound support system for her and her career, including running her businesses and household. However, the celebrity's children and family always came first, and he had to embrace that for their relationship to succeed, with her adding:
"I'm not sure if he would consider it a sacrifice, but that's our agreement."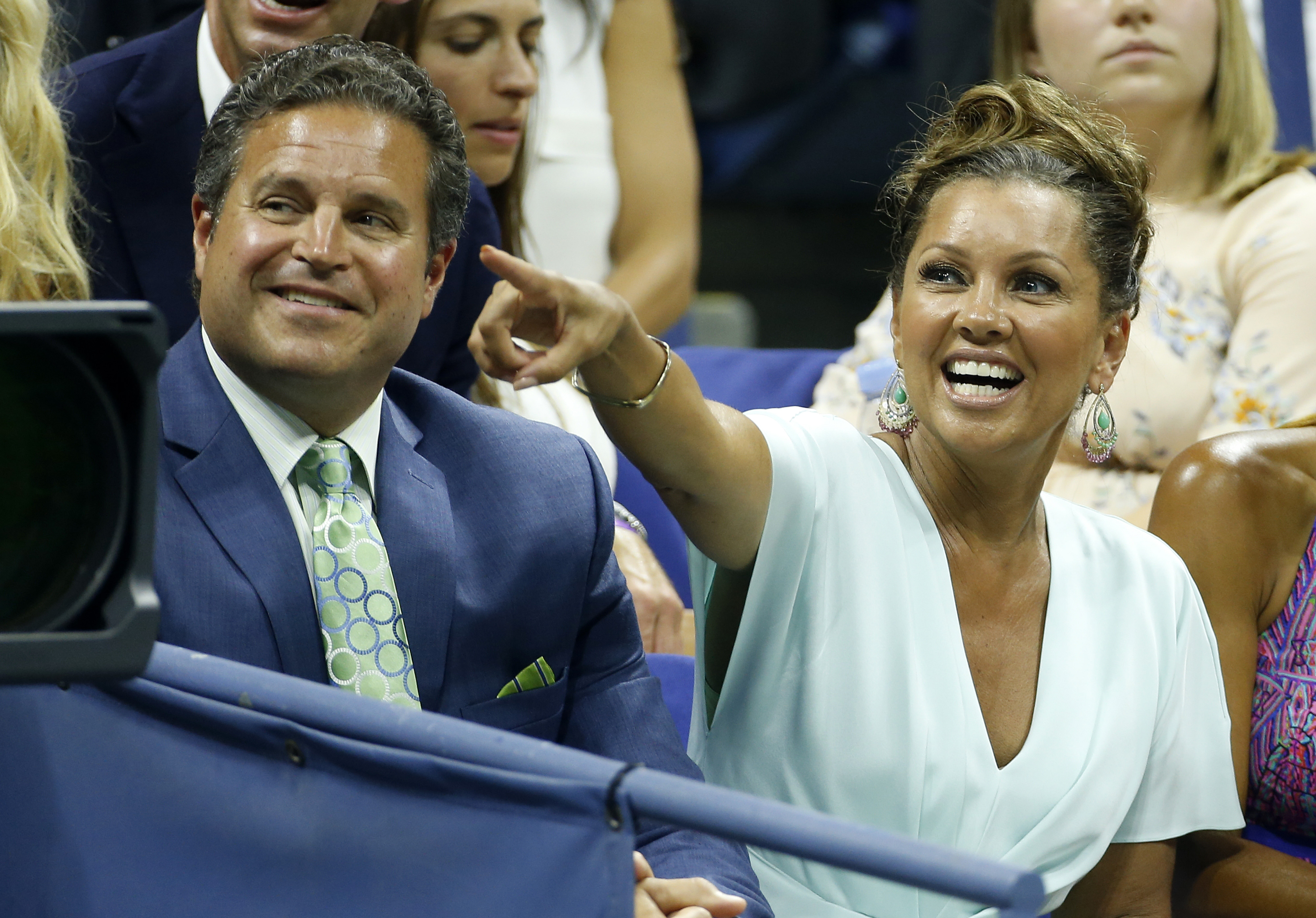 Jim Skrip and Vanessa Williams at the 15th Annual USTA Opening Night Gala at the US Open on August 31, 2015, in the Flushing neighborhood of the Queens borough of New York City | Source: Getty Images
Skrip is comfortable with his agreement with Williams, and they've been together since. The couple has tied the knot more than once.
Williams uploaded posts on both her Instagram and Twitter or X, showing her and her husband tying the knot for the second time.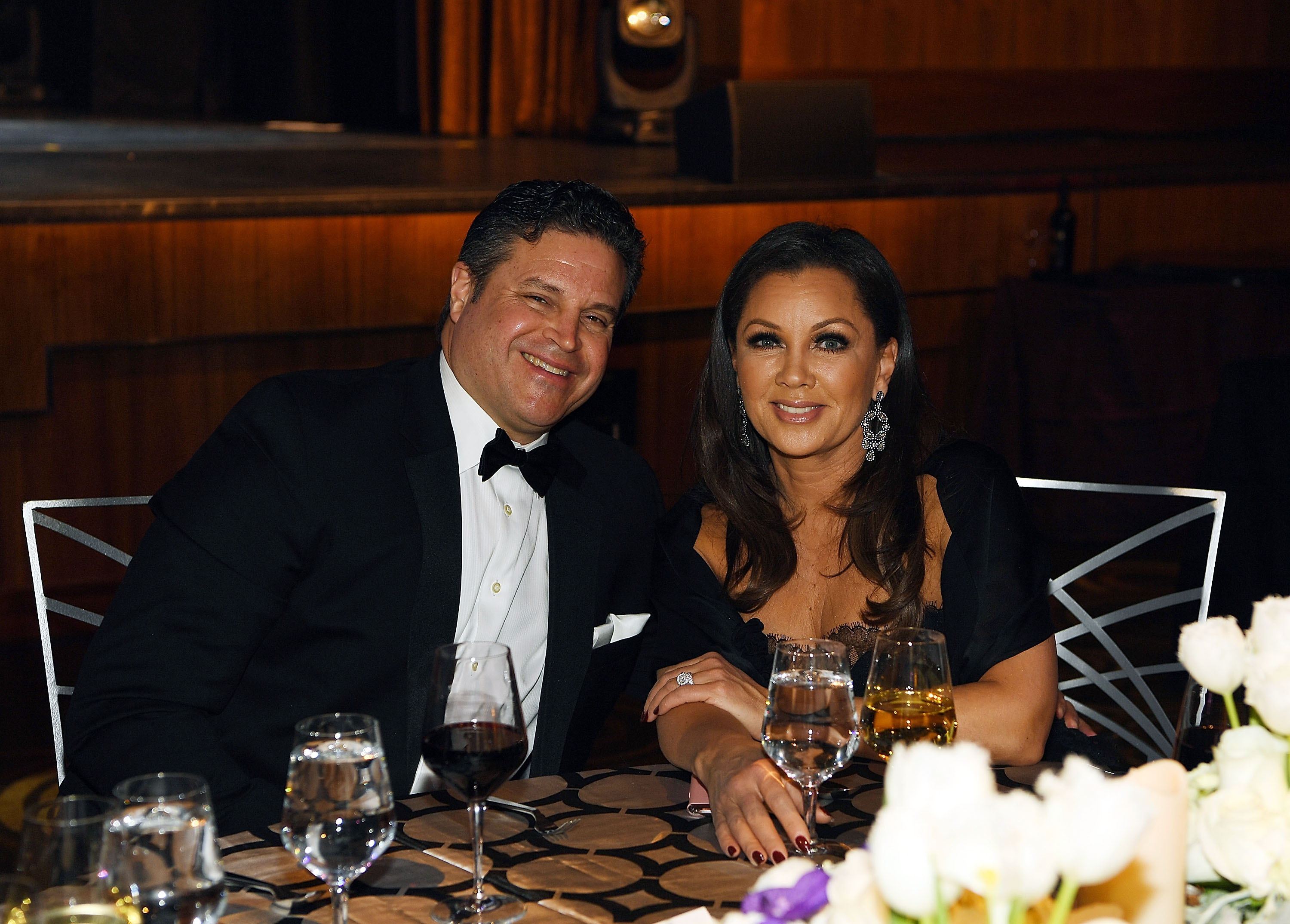 Jim Skrip and Vanessa Williams at the Nevada Ballet Theatre for the Woman of the Year Award on January 28, 2017, in Las Vegas, Nevada | Source: Getty Images
Vanessa Williams' Husband, Jim Skrip, Married Her Twice
In September 2014, Williams appeared wearing an engagement ring and confessed on "The Queen Latifah Show" that Skrip had proposed. The actress described her engagement as one of her blessings during that period.
On July 4, 2015, Skrip married the celebrity in a ceremony in front of their dearest family and friends in his hometown. Their wedding was held throughout the weekend, starting with a "Welcome to Buffalo" party for their guests at Pearl Street Grill & Brewery.
The next day, the "Ugly Betty" star and Skrip had a mass of thanksgiving at the same church his parents married, the St. Stanislaus church. The church where Williams' parents tied the knot burned down, and the angel from it was placed in St. Stanislaus.
She and Skrip thought it was symbolic to marry there as Skrip's parents remained married while hers stayed that way until her father passed. The couple didn't only have one wedding but two!
During her 2017 appearance on "Live with Kelly and Ryan," Skrip's wife explained that they remarried the year before because her husband's annulment hadn't gone through when they did it the first time. Williams believes their marriage will be her third and last one.
Please fill in your e-mail so we can share with you our top stories!