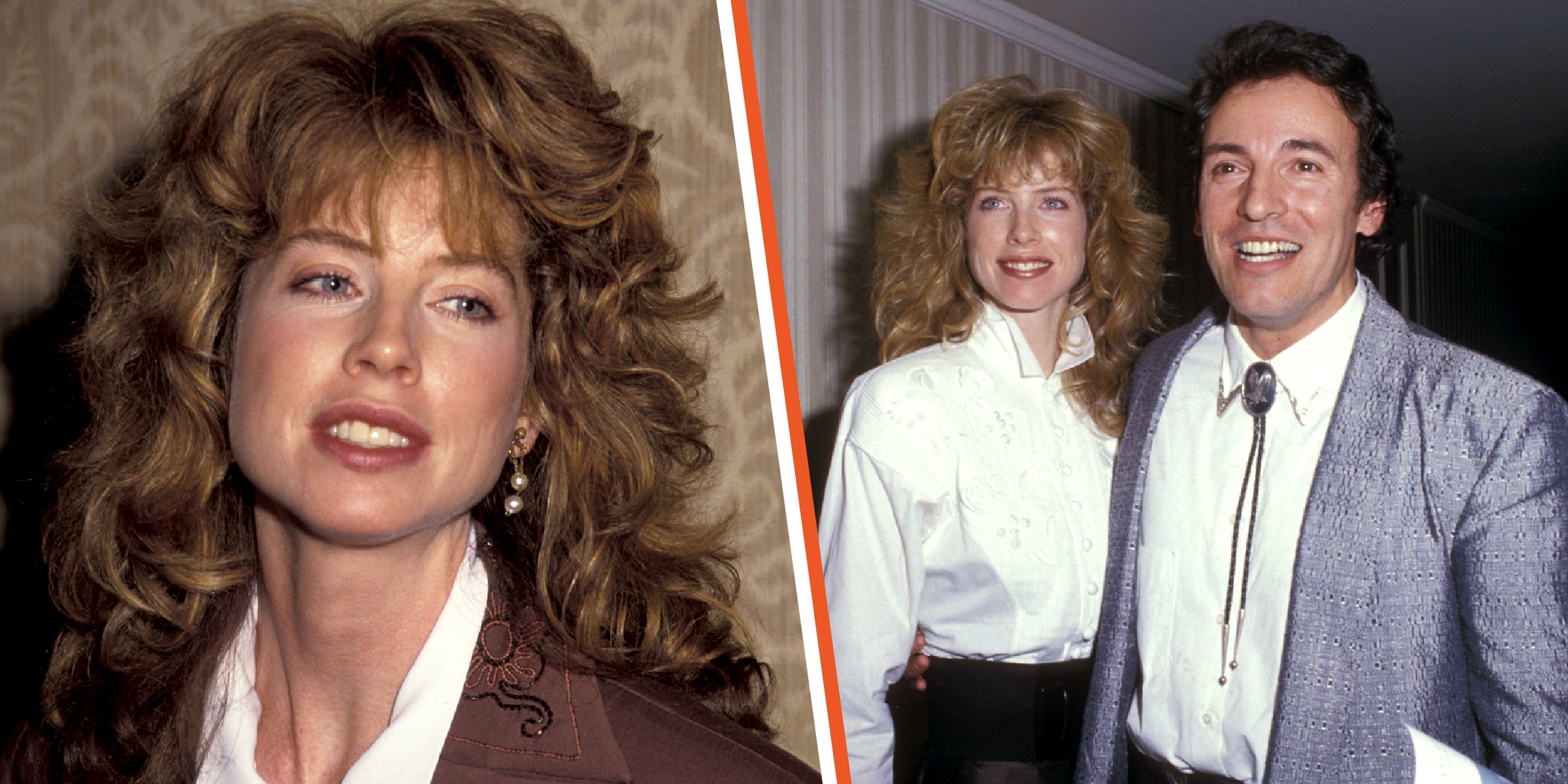 Getty Images
Julianne Phillips: Who Is Bruce Springsteen's First Wife and Why Did They Divorce?

Julianne Phillips and Bruce Springsteen fell in love backstage and did not waste their time saying their vows. Learn more about "The Boss's" first wife and their previous marriage.
Julianne Phillips is best known for being Bruce Springsteen's first wife and the scandal surrounding their divorce. However, she had made a name separate from her famous former spouse.
Phillips has worked as a model and an actress but has also done her best to avoid the press. However, it was not always easy, considering helicopters showed up on her and Springsteen's wedding day.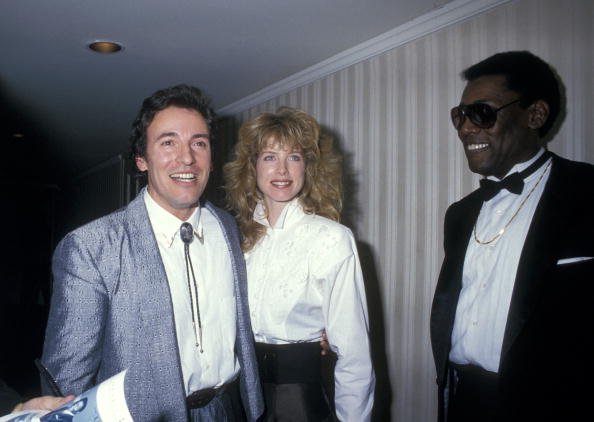 Bruce Springsteen, Julianne Phillips and Guest at the Waldorf Astoria Hotel in New York. | Source: Getty Images
WHO IS JULIANNE PHILLIPS?
Phillips is the youngest child in her family, with five older siblings. She was born in Evanston and raised in Portland, Oregon. Her father was an insurance company executive.
As an actress, she has 24 credits and has played in films, series, and music videos since the 1980s. These include the 1984 movie "Summer Fantasy," a Bruce Springsteen music video "Glory Days," and five seasons of the drama series "Sisters," where she played Frankie Reed.
Her most recent project was when she became involved in a 2003 television movie including Howie Mandel, which never appeared to come to fruition. However, acting or not, she has other skills, such as ballet and an associate's degree in advertising and marketing.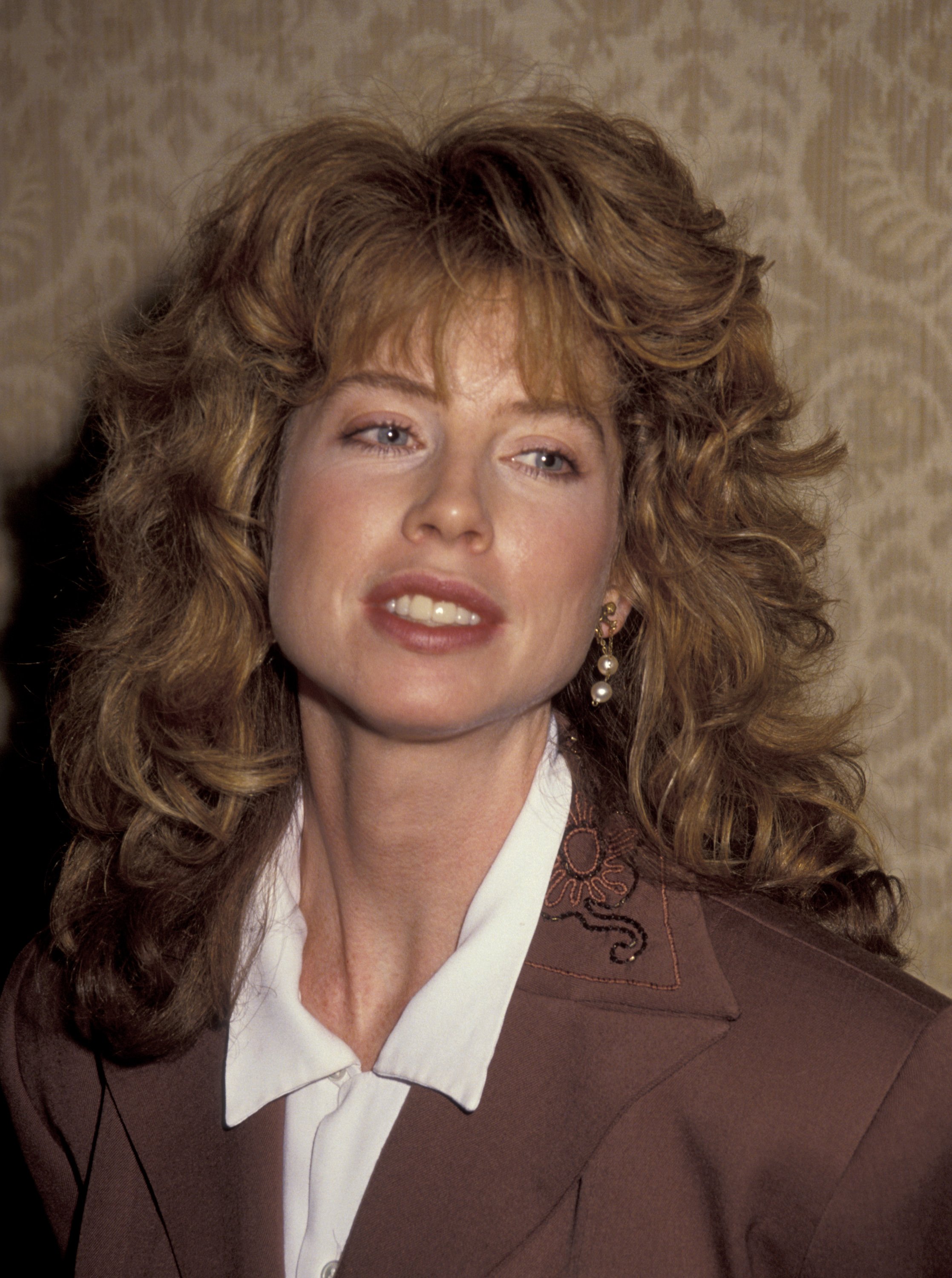 Julianne Phillips during the NBC Press Tour on January 6, 1991, in California. | Source: Getty Images
Besides being a model, actress, and associated with one of the biggest names in American music, Phillips is quite a reclusive person. Her will to remain out of the spotlight began when she was young, she recalled:
"I was shy and a complete tomboy. Acting was the farthest thing from my mind.[sic]"
However, part of her marketing and advertising major was taking an acting course. While terrified at the time, performing became a restorative process for her instead of something to fear.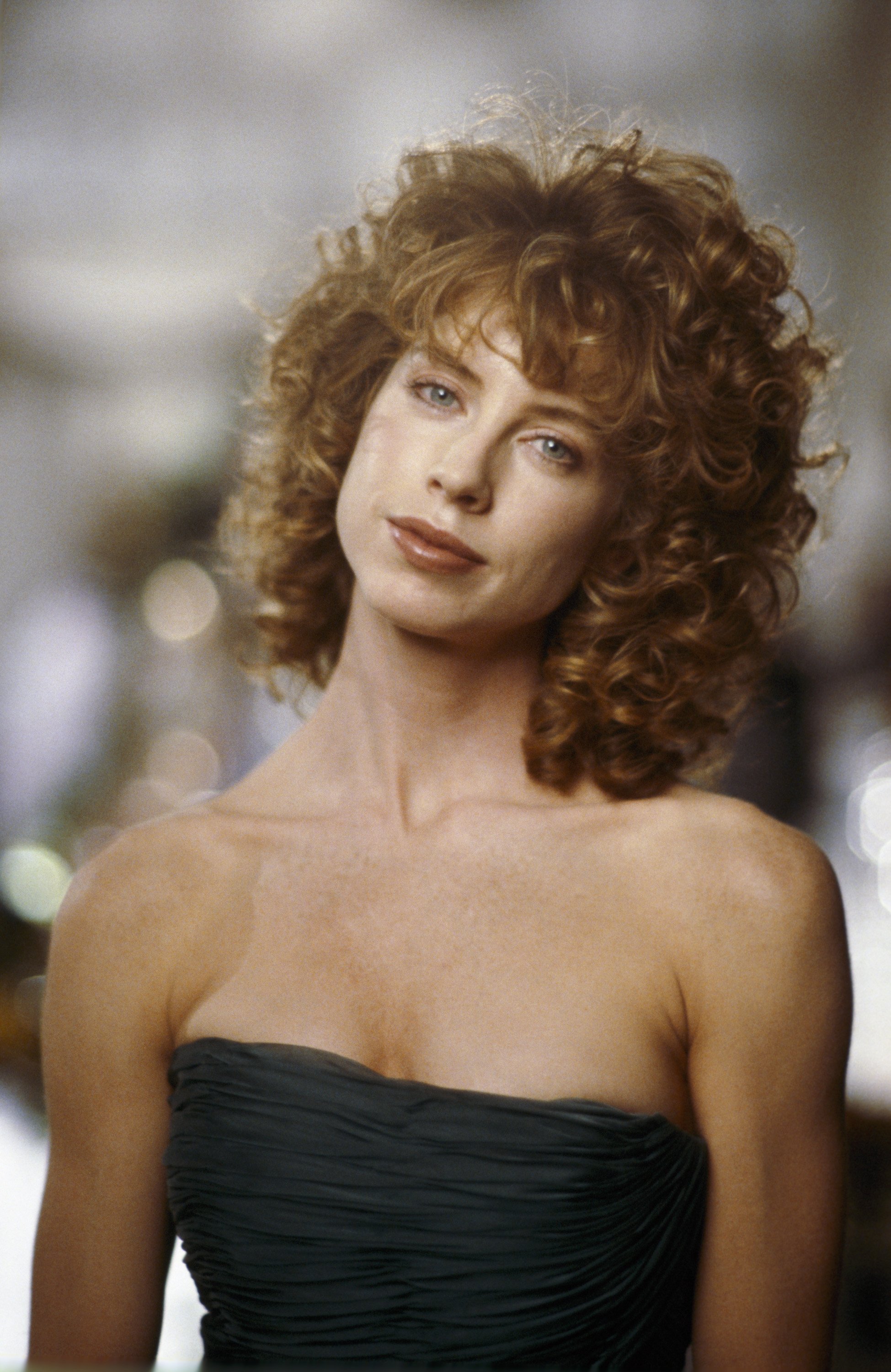 Julianne Phillips playing Francesca Reed Margolis on episode 2 of "Sisters." | Source: Getty Images
Following her degree, she pursued modeling, signing a contract with Elite Modeling Agency in 1982, and eventually began exploring professional acting. By 1989, she had already built up quite the repertoire and was continuing to audition and read scripts.
She stated at the time, a year after her split from Springsteen, that she was enjoying her life where she spent her time playing with her dogs, reading, skiing, and exercising. After her divorce, she also began taking more acting classes and honing her craft.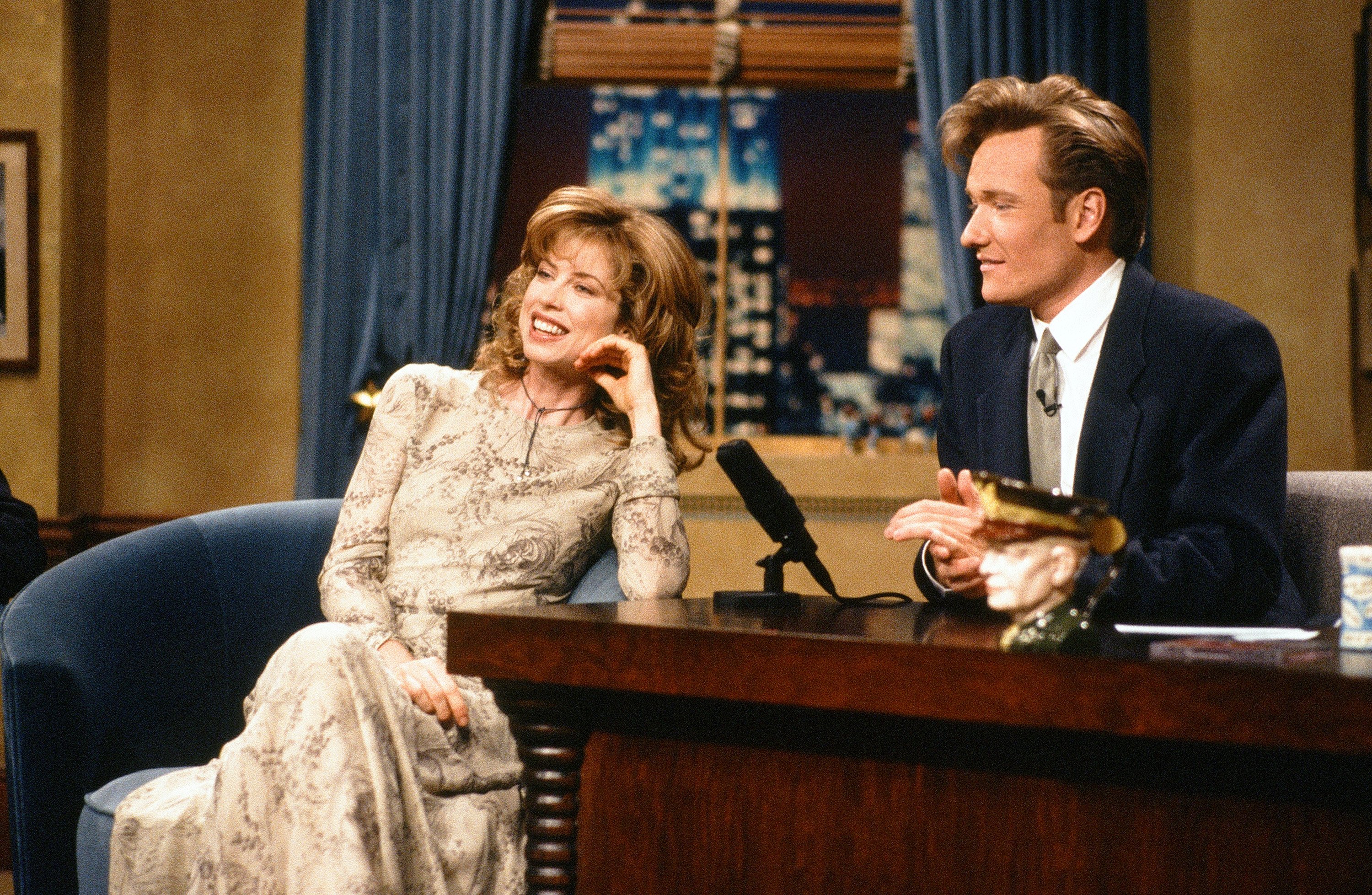 Julianne Phillips and Conan O'Brien on "Late Night With Conan O'Brien"on September 21, 1993. | Source: Getty Images
JULIANNE PHILLIPS MARRIAGE AND DIVORCE FROM BRUCE SPRINGSTEEN
This impending divorce began looming the day Phillips and Springsteen met each other backstage in Los Angeles at one of his performances, a moment that their agents planned.
You May Also Like: Felix O. Adlon - The Life of Pamela Adlon's Ex-husband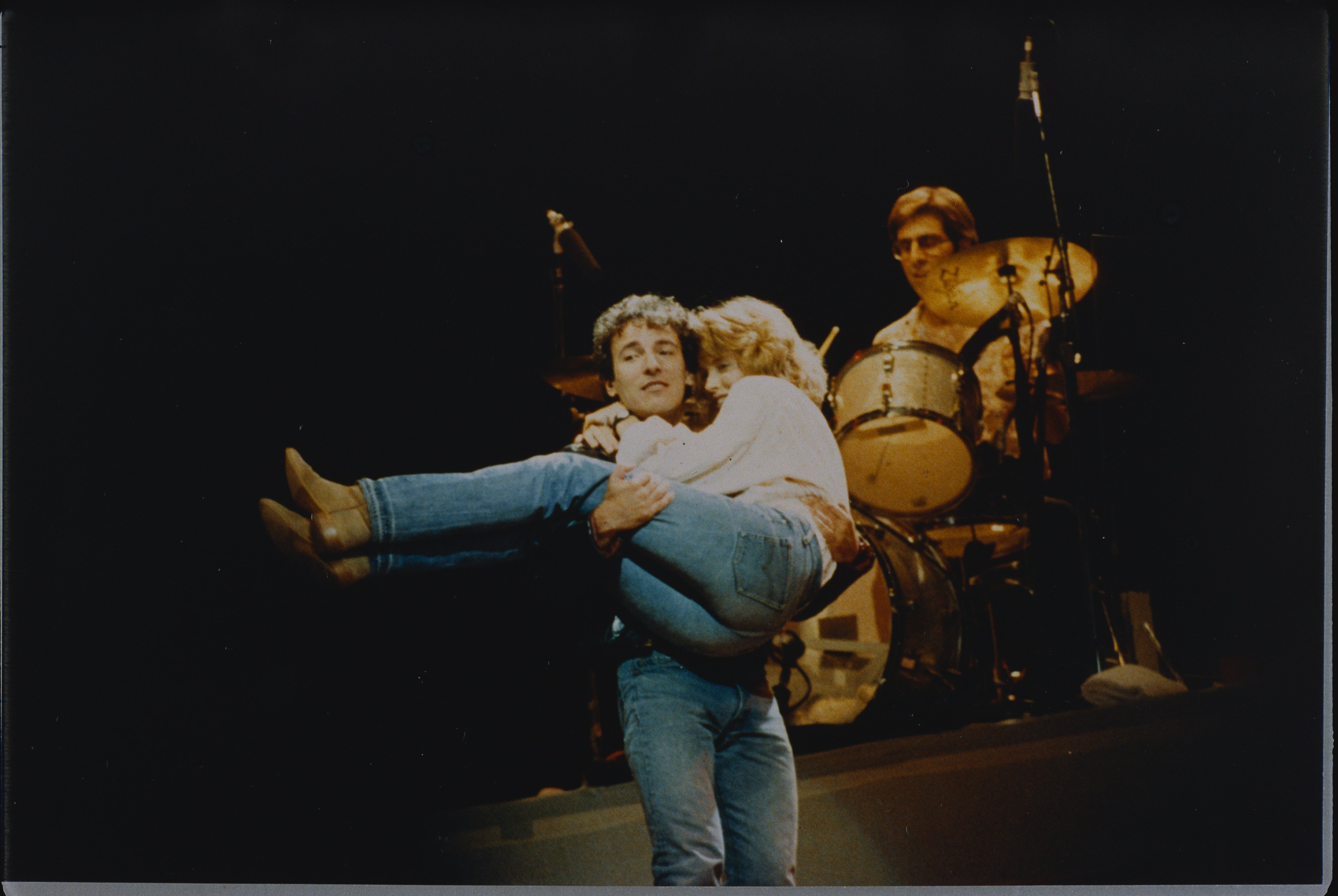 Bruce Springsteen Carrying Actress Julianne Phillips. | Source: Getty Images
They immediately hit it off, and six months after they began dating, Springsteen was down on his knee as the two did their best to have a private wedding, saying their "I do's" in May 1985. As he wrote in his autobiography, "Born to Run," the music artist recalled:
"We got married at midnight, hoodwinking the sea of the press. The next day whirlybirds [helicopters], jammed with tabloid photographers, filled the sky over our reception brunch."
Everything seemed to be going well for the newly married couple. That is until anxiety crept in, and infidelity came into the mix, leading Phillips and Springsteen to go their separate ways.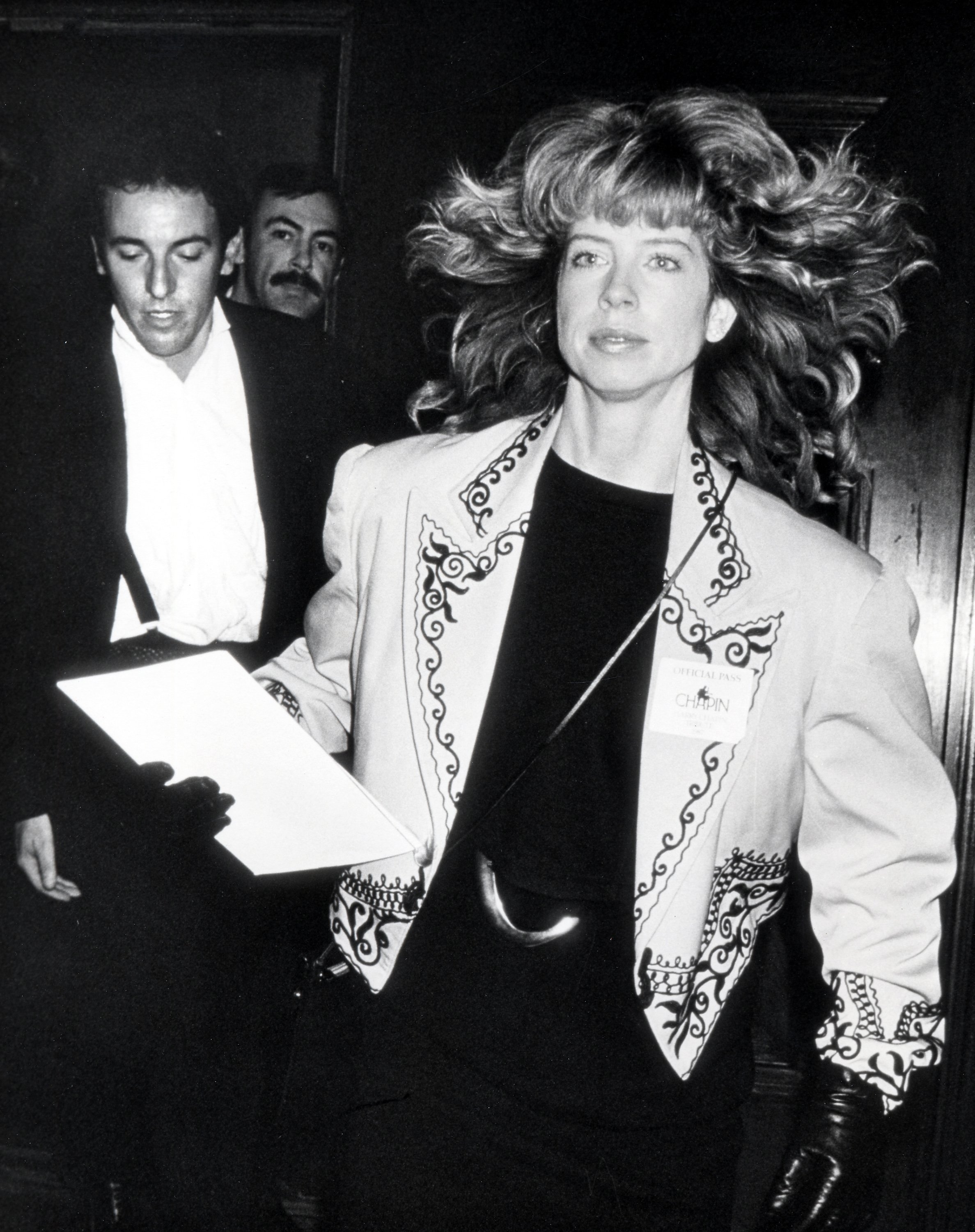 Bruce Springsteen and Julianne Phillips at The Gold Medal Celebration: A Tribute to the Life and Music of Harry Chapin. | Source: Getty Images
After the wedding, Springsteen became paranoid about why his current wife married him, irrationally entertaining the idea that it wasn't for love. As he wrote in his autobiography:
"One evening I sat across from my beautiful wife...a conversation formed silently in my head. There, as we politely chatted by candlelight, hand in hand, part of me tried to convince myself that she was simply using me further her career... or to get something. Nothing could've been further from the truth."
He penned that, in reality, his then-spouse was deeply in love with him and incapable of exploitation. However, the anxiety still plagued him, no matter how illogical the thoughts were.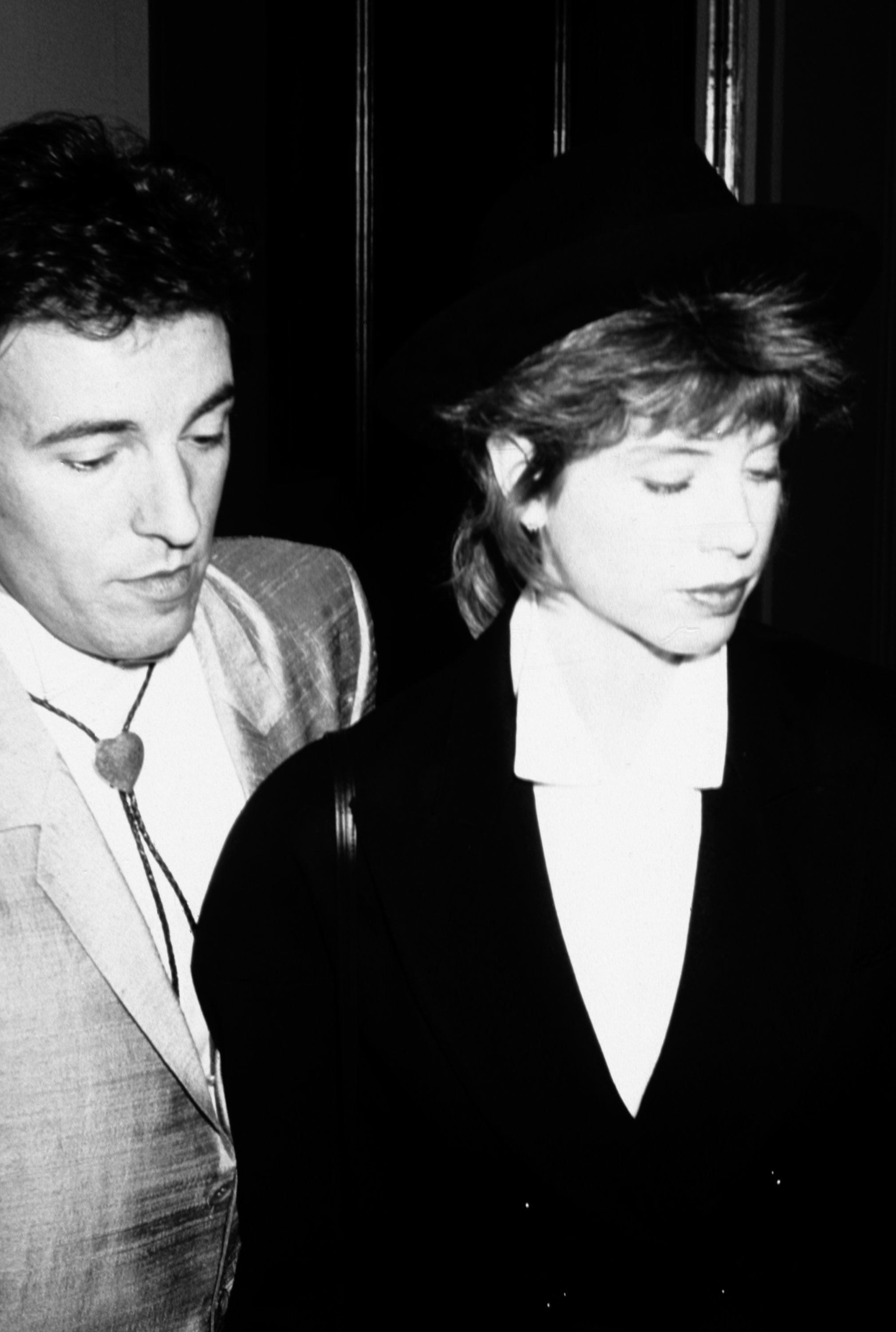 Bruce Springsteen and Julianne Phillips at the Second Annual Rock N Roll Hall of Fame Awards on January 21, 1987, in New York. | Source: Getty Images
The anxiety was just one part of their troubles. In 1988, rumors began circulating that Springsteen and Phillips were going their separate ways after, in June of the same year, they had not been seen together since May.
These sightings occurred after friends revealed that they were considering a divorce. Some also noticed the missing wedding ring, nowhere to be found on the rockstar's finger.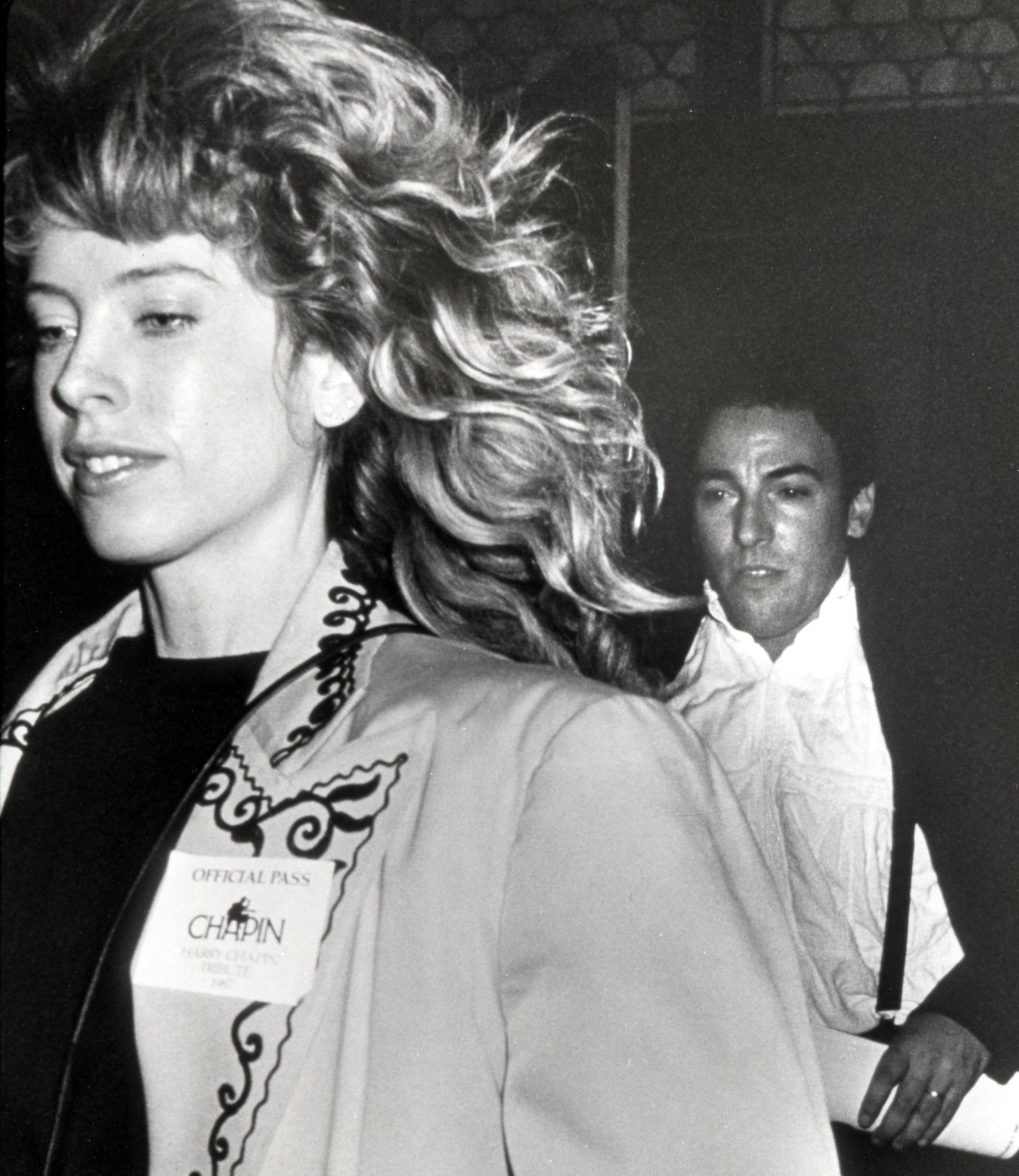 Bruce Springsteen and Julianne Phillips at The Gold Medal Celebration: A Tribute to the Life and Music of Harry Chapin. | Source: Getty Images
Instead, during those weeks without his then-wife, Springsteen was spotted with his backup singer Patti Scialfa, getting meals together early in the morning and working out side by side. An insider said:
"I think maybe Bruce is not handling the pressure of being such a big star. He talks about scruples and commitment, but the sad thing is, that he's having an affair. People think it's okay because he's such a big star. But this is his wife he's hurting."
Scialfa and Springsteen began their initially professional bond in the early 1980s when he asked her to join his band on tour throughout the United States. As the only woman in the band, Phillips would show her much support, thinking it may be challenging, and continually urged her husband to look out for the vocalist.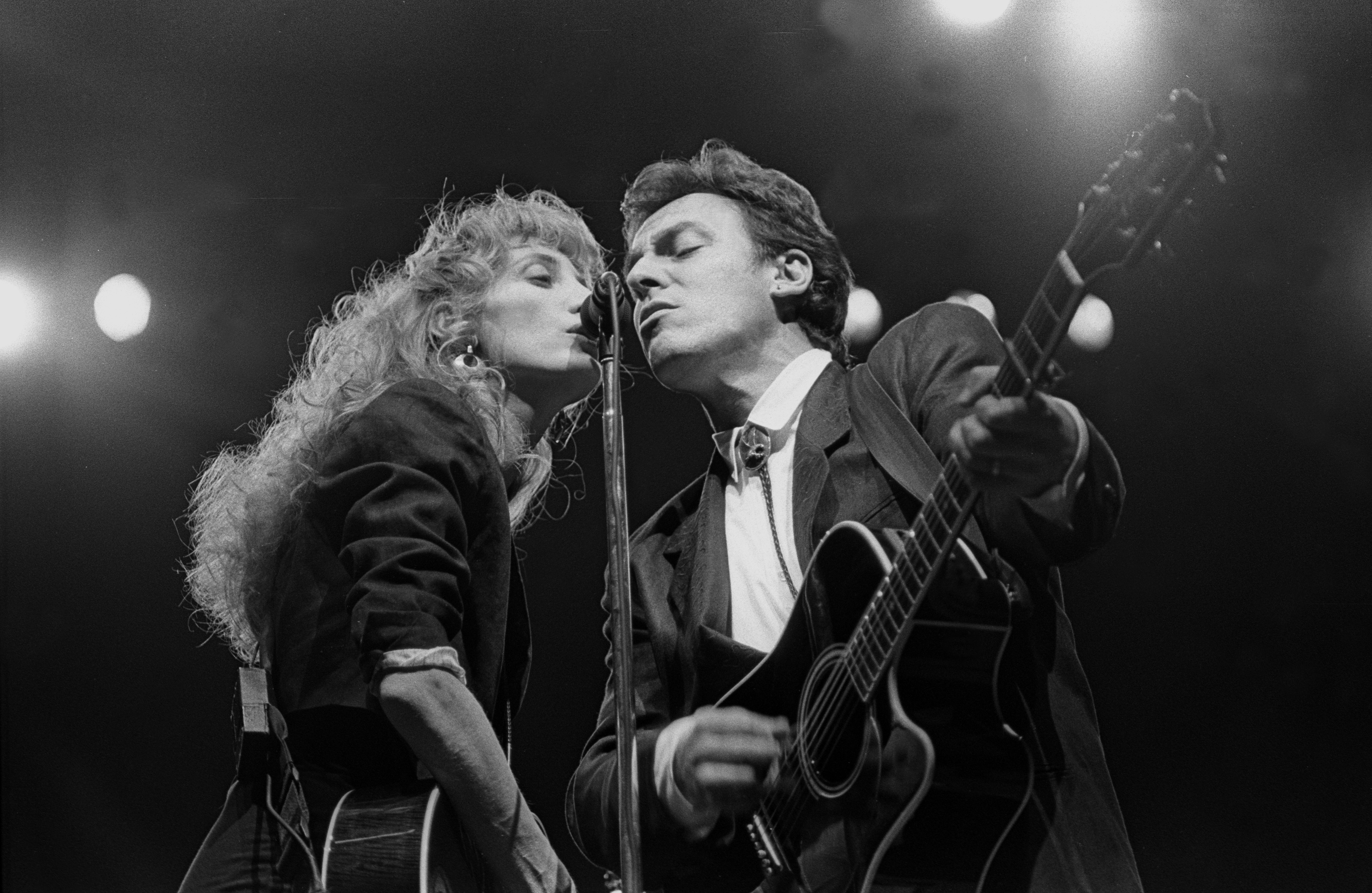 Patti Scialfa and Bruce Springsteen are shown performing at a "live" concert appearance on February 28, 1988. | Source: Getty Images
BRUCE SPRINGSTEEN DIDN'T KNOW HOW TO BE A HUSBAND TO JULIANNA PHILLIPS
Following all this turmoil, by 1989, Springsteen and Phillips were officially divorced and agreed on a no-talk divorce settlement. Friends of Phillips commented:
"Julianne's just had her whole life blown apart. With Bruce behaving like this, she feels she's been living in a fantasy for three years."
Springsteen later stated that he handled the situation terribly, causing his ex-wife torment when the news of him and Scialfa was leaked. He said that insisting on keeping the affair private caused more scandal and pain than necessary. In 1992, he also stated that he had no clue how to be a good husband at the time of their marriage.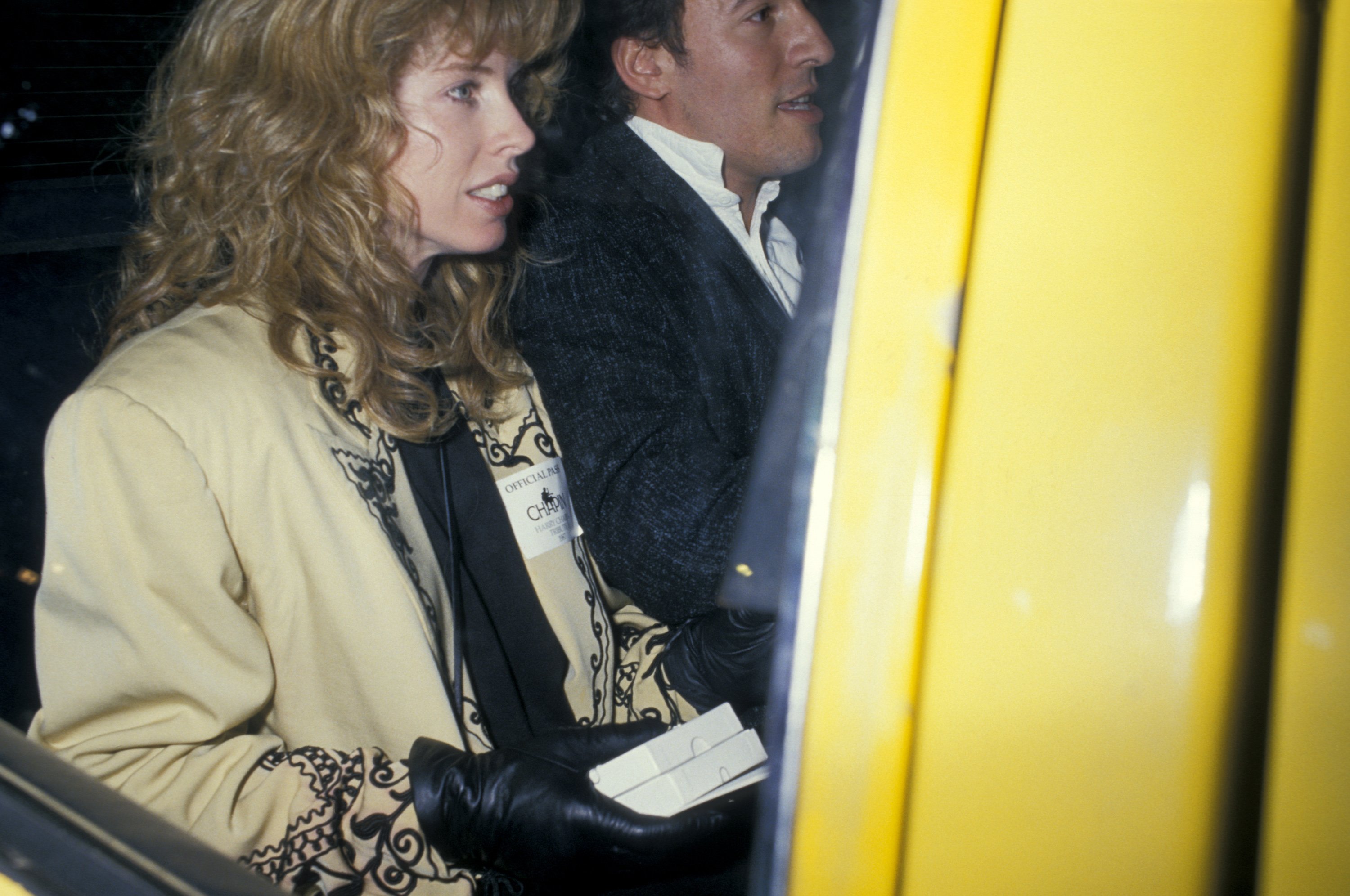 Bruce Springsteen and Julianne Phillips at the Second Annual Rock N Roll Hall of Fame Awards on January 21, 1987, in New York. | Source: Getty Images
BRUCE SPRINGSTEEN MARRIED PATTI SCIALFA
Springsteen and Scialfa married for around three decades after exchanging vows in 1991. They have three children who have now grown adults: Evan James, Jessica Rae, and Sam Ryan.
Their children jokingly complain about their parents' still-affectionate nature toward each other, as they are not afraid to express their love for one another in public. Their habit of expressing their love in public has always been made clear by their passionate duets onstage.
Please fill in your e-mail so we can share with you our top stories!