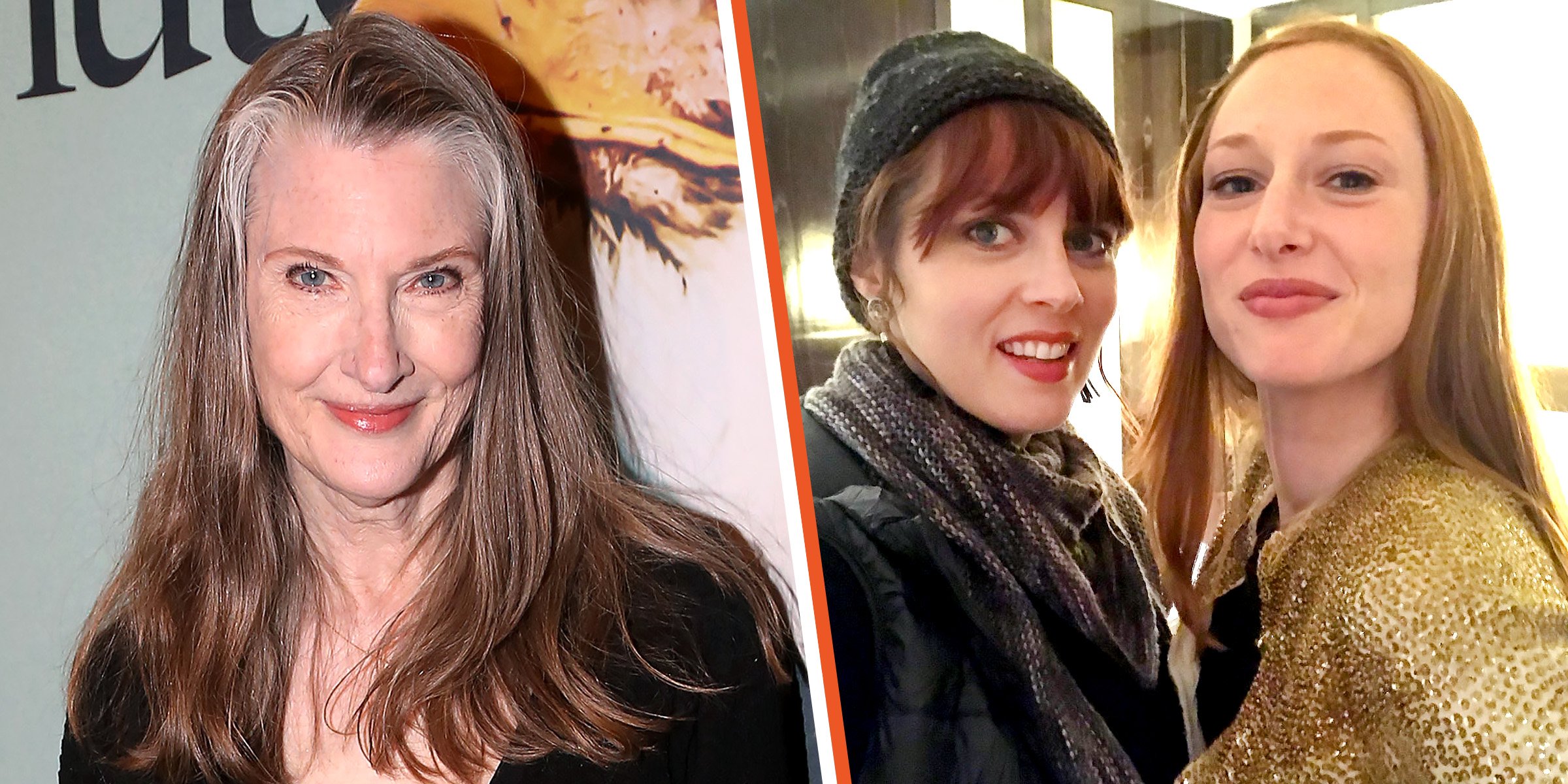 Twitter.com/creamofwool, Getty Images
Anna Geisslinger: Meet Annette O'Toole's Daughter Who Is a Los Angeles-Based Art Director

Anna Geisslinger is an art director and prop stylist. She is also the daughter of American actress Annette O'Toole who starred in "Nash Bridges" and "Beverly Marsh."
Anna Geisslinger started working on sets in 2015 as a production assistant for "Her Story" and "Rosewood." In 2016, her work varied from being a production assistant to a key production assistant.
Later that year, she worked as a production manager, co-producer, and wardrobe supervisor. By 2017, Anna was working as a production designer, set decorator, and costume designer.
ANNA GEISSLINGER: AN ART DIRECTOR FROM LOS ANGELES
Anna Geisslinger was born in the mid-1980s to actor Bill Geisslinger and actress Annette O'Toole. She was born in Los Angeles but raised in Oregon, where her father works at the Oregon Shakespeare Festival.
Growing up, Anna and her elder sister Nell were always on the move because their mother worked a lot and took them to whatever location she was shooting from.
In 1998, they eventually moved to Brentwood, California, after their parents' marriage ended. The following year, Anna's mother remarried American actor, comedian, screenwriter, composer, singer, and musician Michael McKean.
Anna attended Crossroads School in Santa Monica, California. Over the years, she has worked on several projects as an art director, including hand sculpting a giant fish for a tuna melt segment for "Food: Fact or Fiction?" on Cooking Channel.
Anna's mother once revealed on Twitter that her daughter has always loved eyeballs. For Anna's birthday in 2020, she gifted her a handmade knitted eyeball shawl whose pattern was created by Stephen West, a fashion designer known for his knitting patterns.
Anna has also lent her creativity to the making of the Google Pixel vs. Pixel commercial that came out in 2020 and to The Weeknd's music video for "Die For You."
The music video for "Die For You" was released on November 25, 2021. The video's storyline, directed by Christian Breslauer, references the movie "E.T. The Extra-Terrestrial" and Netflix's series "Stranger Things."
Anna's official website also shows that she has worked for several brands, including Snap Inc., Skillshare, Postmate It, Krylon, Bush's Beans, Davido's "D & G" music video featuring Summer Walker, and more.
In 2015, Anna worked as a production assistant in the additional crew for "Her Story." "Her Story" is a drama web series about trans and queer women's dating experiences as they explored the boundaries of desire and identity.
In 2017, she worked as a wardrobe supervisor and co-producer on "America Adrift." The drama told the story of a mother who took matters into her hands after she could no longer deal with her son's addiction.
ANNA GEISSLINGER IS THE DAUGHTER OF ANNETTE O'TOOLE
Anna's father is an actor known for his roles in "Crash Landing: The Rescue of Flight 232" in 1992, "NewsRadio" in 1995, and "Nowhere Man" in 1995.
Her mother made her television debut at the age of two, and at 13, she relocated to Los Angeles from Houston and got her first professional job.
Anna's mother's first acting gig was in "My Three Sons," and she went on to star in other movies such as "Gunsmoke," "The Mod Squad," "Hawaii Five-O," "The Patridge Family," "Law & Order," and more.
Her elder sister, who dropped out of Bennington College after one term, joined their father in the acting company at the Oregon Shakespeare Festival, where she is an intern.
Occasionally, Anna's sister provides backup vocals and accompanies her mother and stepfather on piano and guitar when she joins them for musical and variety shows.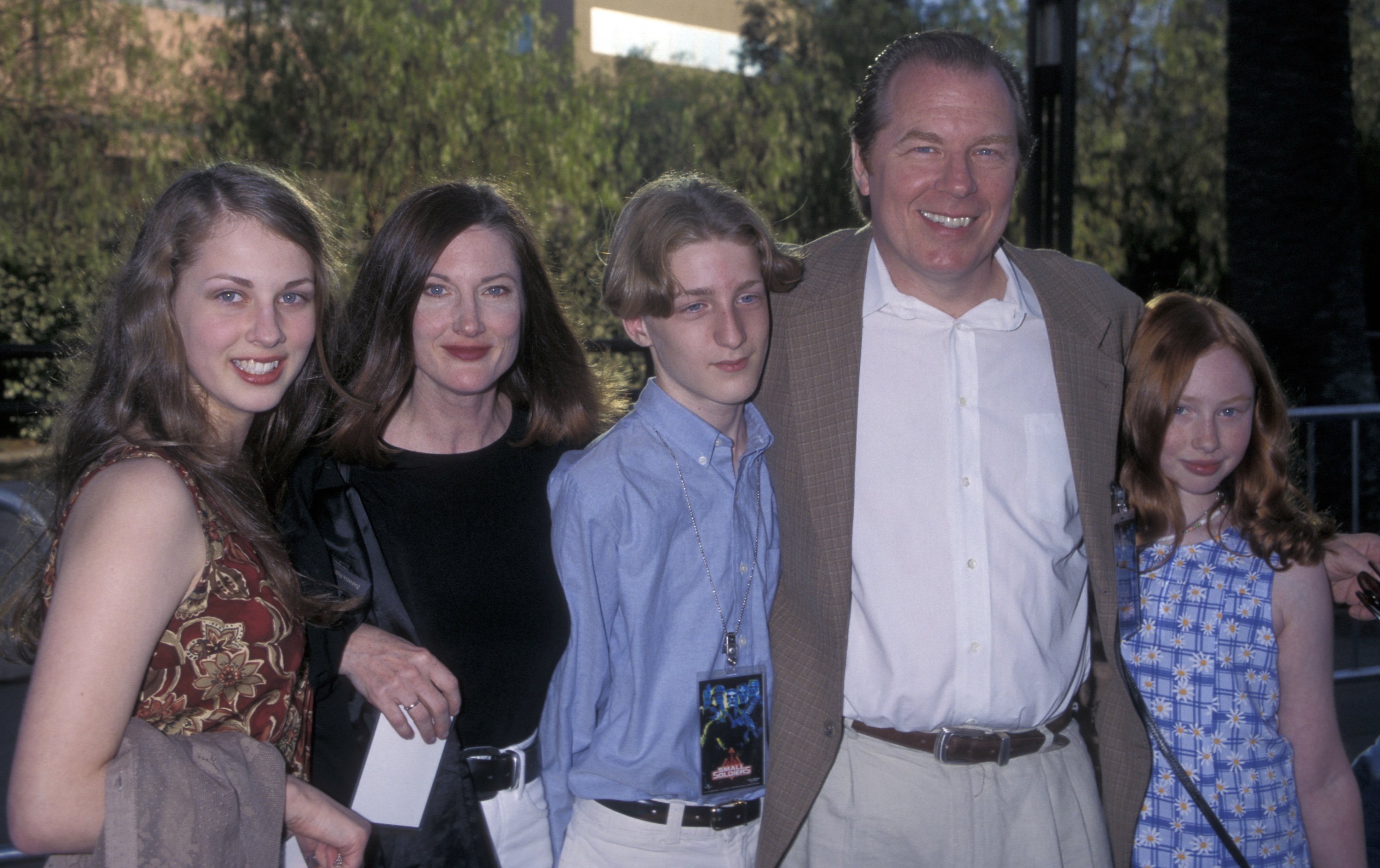 Nell Geisslinger, Annette O'Toole, Colin McKean, Michael McKean, and Anna Geisslinger at the premiere of "Small Soldiers" on July 8, 1998 | Source: Getty Images
While the rest of her family are public and actively use social media, Anna prefers to lead a private life with her website showing off her projects.
Her stepfather Michael McKean is also a famous actor. He was briefly a member of the baroque pop band The Left Banke. He has co-starred with Anna's mother in at least two shows since they got married.
Please fill in your e-mail so we can share with you our top stories!