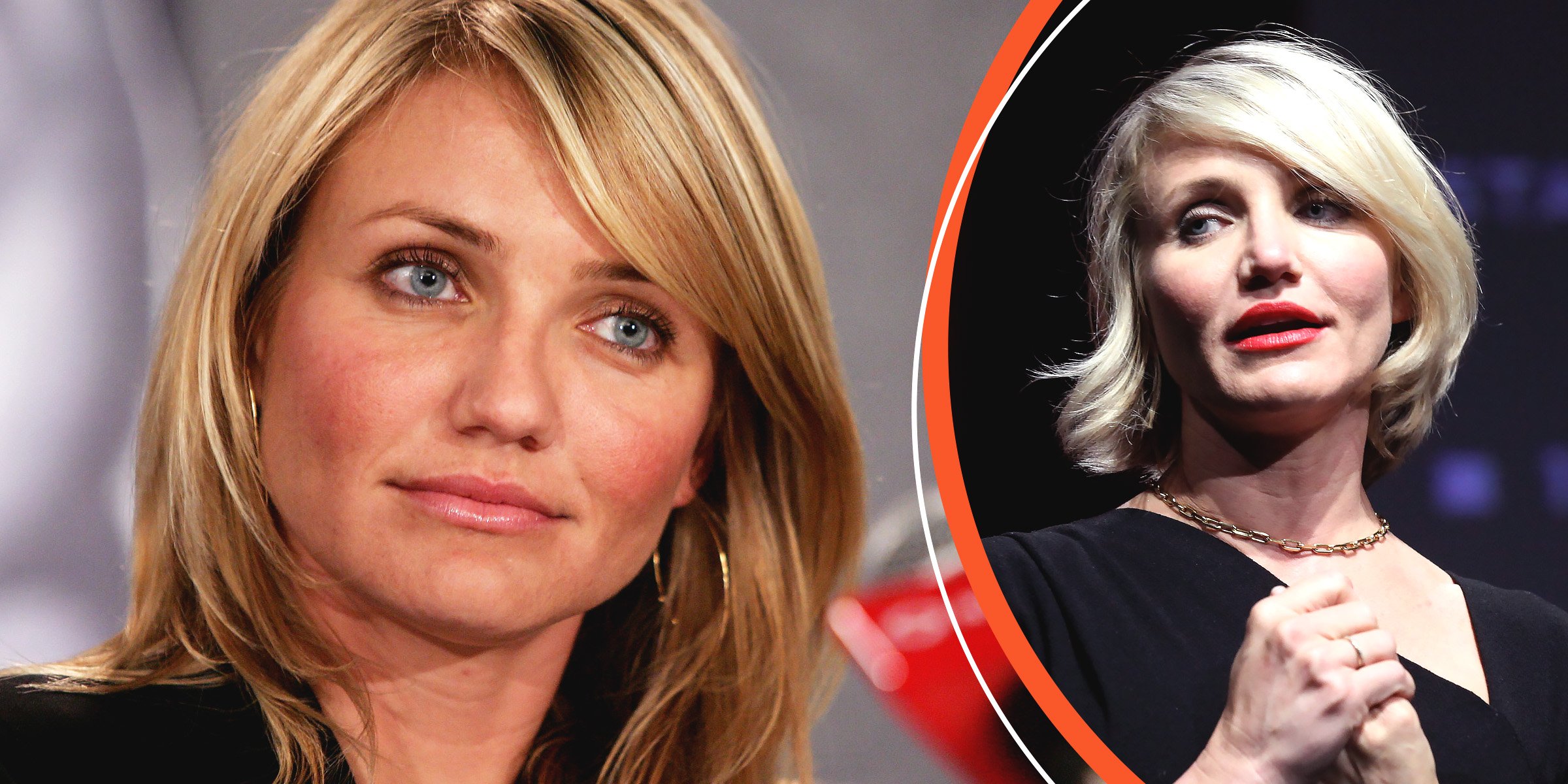 Getty Images
Cameron Diaz Feared She Would Become Recluse & Sacrificed Her Career to Become a Mom at 47

Cameron Diaz is a mother to one daughter and married to Benji Madden. While the Hollywood starlet is happy with her decisions now, initially, she had no intentions of getting married or having children.
Diaz started her family later in life than most but has no regrets about doing it this way as she used her younger years to learn lessons and was not looking for a relationship when she met Madden.
The starlet also mentioned that she never thought about having kids and felt that other people only wanted her to have kids because they had kids and felt that everybody should be doing the same things.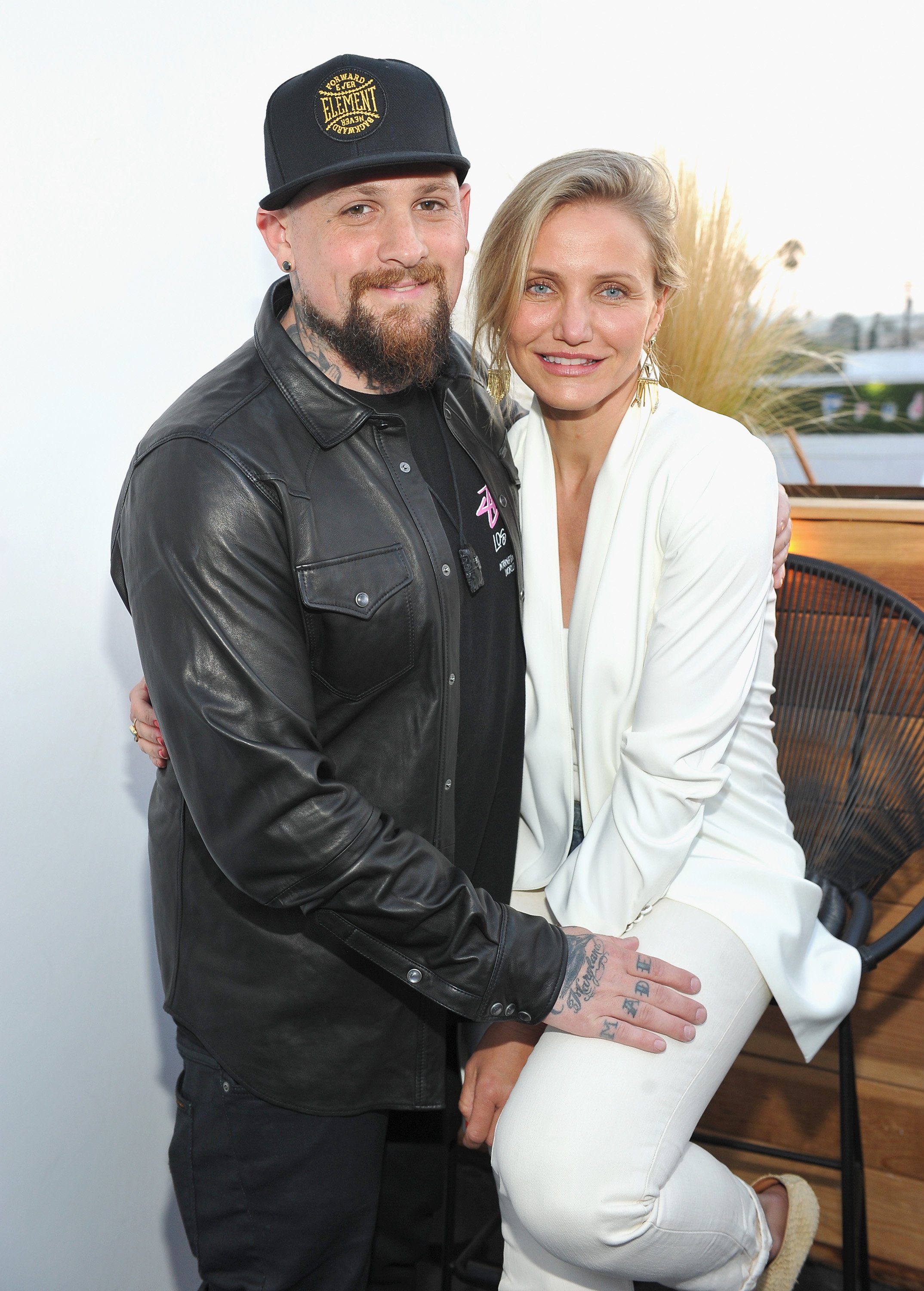 Guitarist Benji Madden and actress Cameron Diaz attend House of Harlow 1960 x REVOLVE. June 2, 2016 in Los Angeles, California. | Source: Getty Images
Diaz said that she felt there was no need for her to have children just because that was what society expected of her. However, she also said that she wasn't opposed to having children, and if it happened to her, she would be happy.
DIAZ WAS AFRAID TO HAVE CHILDREN
Speaking to Gwyneth Paltrow in an interview for Goop, Diaz told her fellow star precisely what prevented her from having children for so long. Diaz did not hesitate in saying that fear held her back.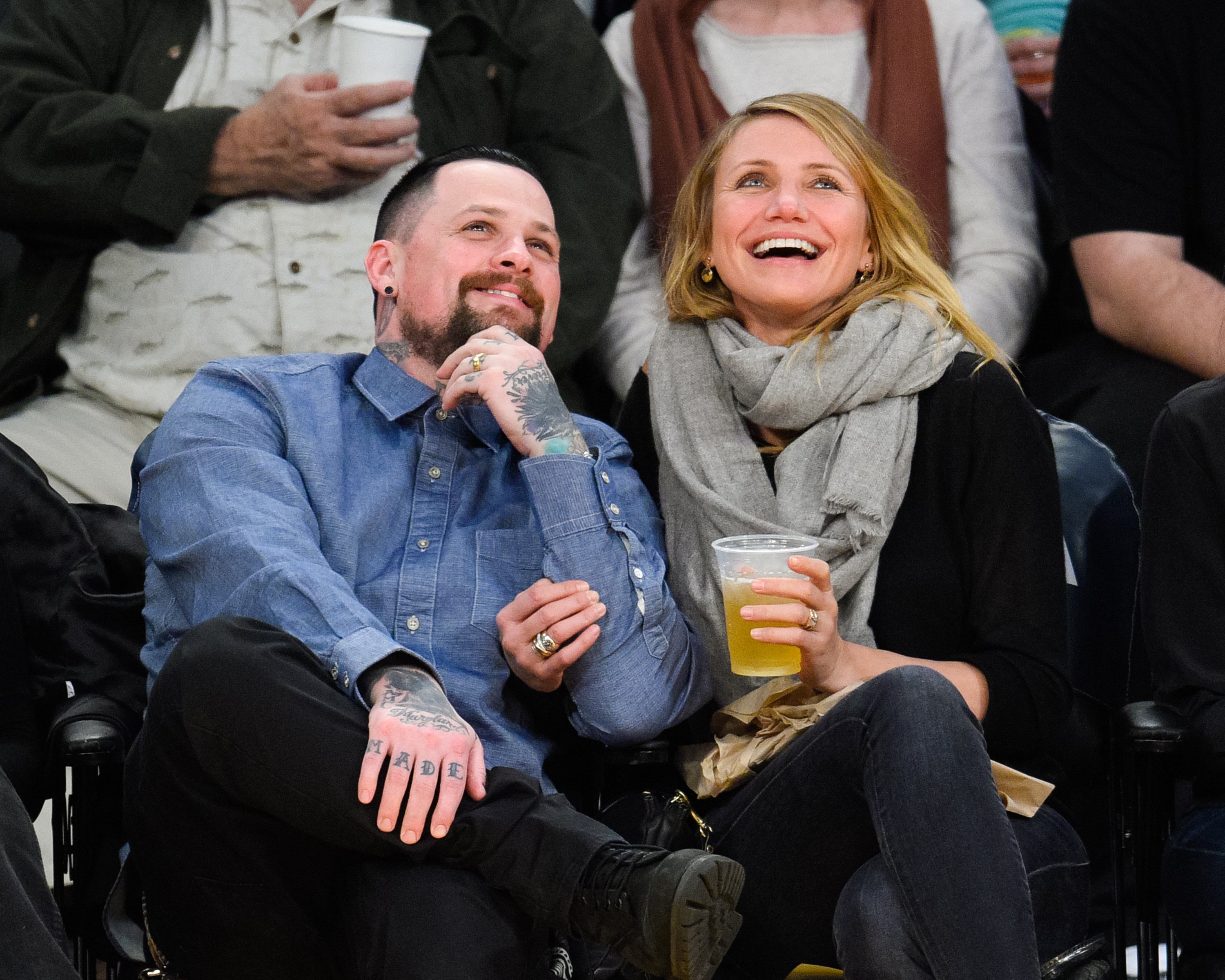 Benji Madden (L) and Cameron Diaz attend a basketball game between the Washington Wizards and the Los Angeles Lakers at Staples Center on January 27, 2015 | Source: Getty Images
The starlets chuckled about some of the relationships Diaz had been in that weren't healthy for her, and then Diaz revealed that Paltrow inspired her to get married and have children.
While Diaz said she was too scared to have children earlier because she hadn't met the right person, Paltrow told her that she would regret that decision later on in life. Paltrow then told Diaz what she thought of her as a mother, saying:
"I knew what a natural mother you are."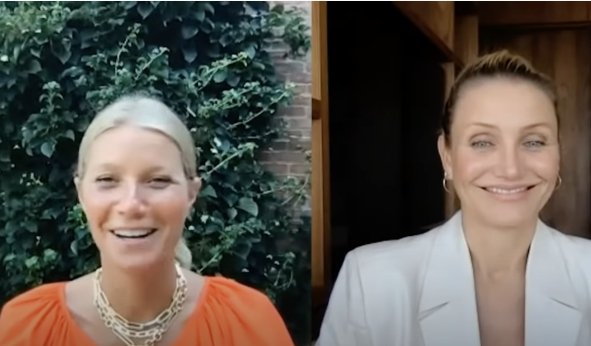 Gwyneth Patlrow and Cameron Diaz in an online interview for Goop. 2021 | Source: Youtube/goop
Diaz also mentioned that if it hadn't been for Paltrow pushing her to become a mother, she would never have considered it necessary. She said she credits Paltrow a lot with the fact that she welcomed a daughter.
Long before this interview happened, Diaz was a single woman who was not on the hunt for a husband, but that all changed when she met Benji Madden, lead guitarist for the band Good Charlotte.
Diaz and Madden met through Madden's twin brother, Joel, and his wife, Nicole Richie. Although Joel and Nicole didn't set Madden and Diaz up, Diaz recalled that they found their way to each other when they were in the same room.
Upon the couple's first meeting and subsequent first conversation, Diaz realized that while Madden was physically attractive, his personality made him special. She knew that he would be her husband.
Diaz then explained why she found Madden attractive but didn't feel his twin brother was the same. The star said that although they are twins, they are incredibly different, and even though they are physically identical, Madden stood apart from his brother for her.
Not long after meeting, the couple began dating, and then, in 2015, they married in an intimate ceremony at Diaz's Beverley Hills home. The ceremony was held on January 5, 2015, and was attended by only close friends and family.
The event was organized by Yifat Oren and Stefanie Cove, while Nicole Richie, Drew Barrymore, assistant Jesse Lutz, and sister Chimene served as Diaz's bridesmaids. The couple's nephew, Sparrow Madden, was the ringbearer.
DIAZ'S TAKE ON BEING A MOTHER
While Diaz said many times that she was not ready to be a mother, now that she has her baby girl, Raddix, her opinions on motherhood have changed for the better. The news of her baby's birth came in January 2020.
She took to Instagram to introduce her daughter to the world but did it in a way that protected her daughter from the public eye. The star said she and her husband had welcomed a daughter but would not be sharing any information or photographs of her to protect her privacy.
Raddix Madden arrived when Diaz was 47. Although Raddix was born in January, Diaz was seen in late November the previous year with no visible baby bump. This led to speculation that she may have been welcomed via adoption or surrogacy.
Diaz then did an interview with Jimmy Kimmel in July 2020, in which she said that quarantining with her daughter had been outstanding as she had time to spend with her daughter as she came to understand how quickly her child was growing.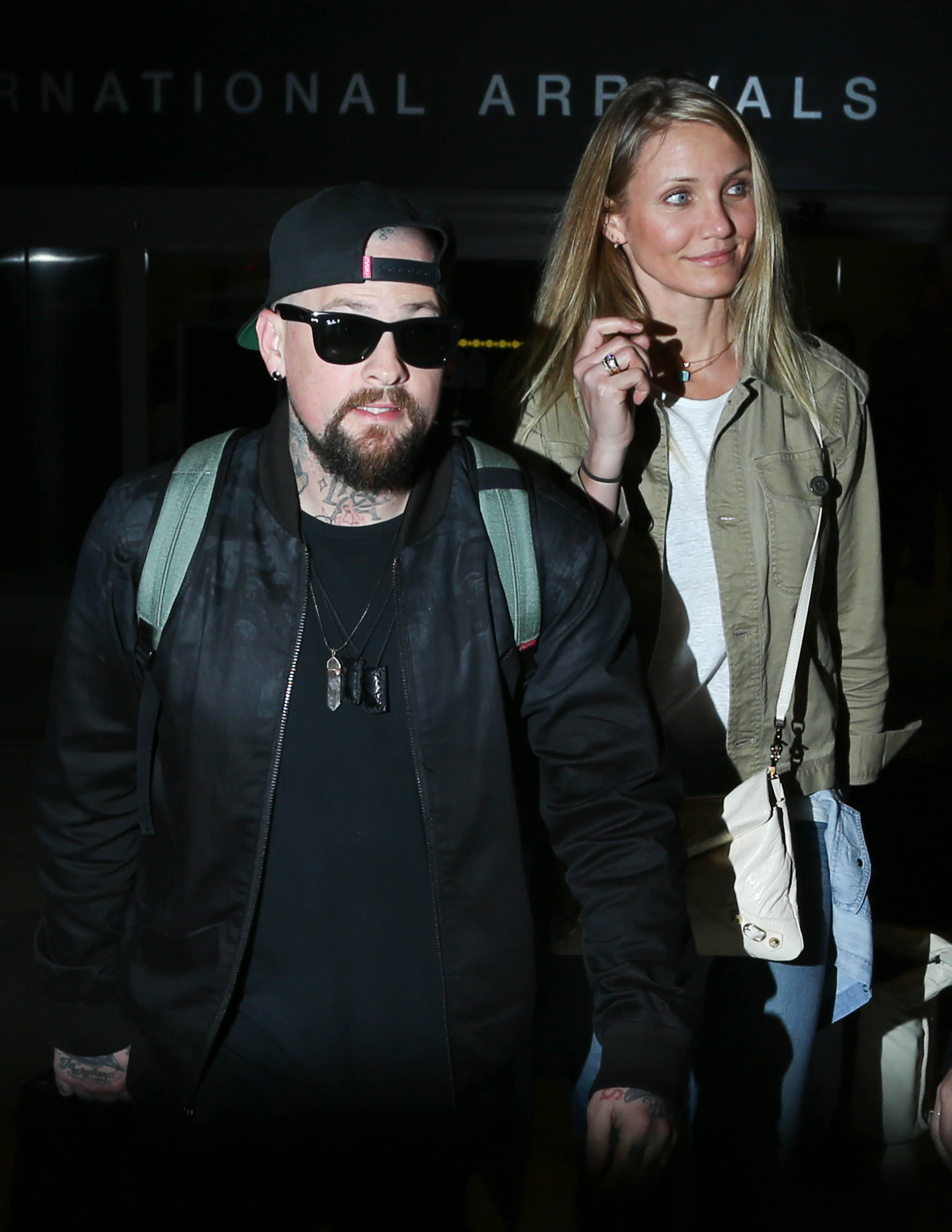 Cameron Diaz and Benji Madden are seen at LAX. on August 31, 2015 | Source: Getty Images
She told Kimmel that each day there was something new about her baby and she was enjoying being there for all of the milestones she was reaching. Diaz could do this partly because of quarantine and partially because she had retired from acting.
Diaz revealed that she was grateful that she had retired from acting in 2018, with her last movie role being in "Annie" in 2014, because it had given her the ability to spend time with her husband and daughter.
The starlet said that at the peak of her fame, other people handled her life, and she didn't have time to do things she wanted to do. She also said that she wished for her routine to be something she could handle doing alone.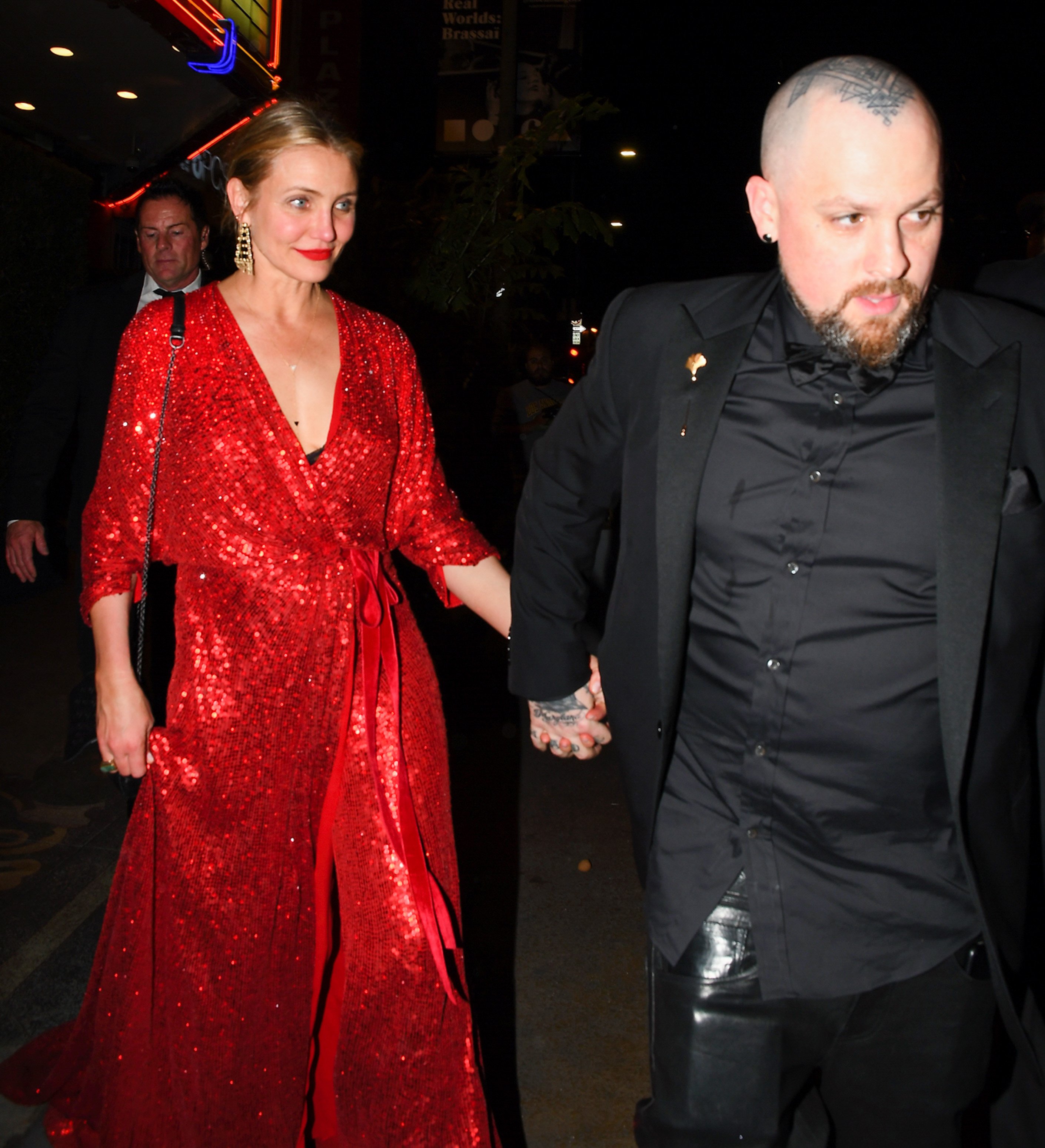 Cameron Diaz and Benji Madden are seen on April 14, 2018 in Los Angeles, California. | Source: Getty Images
She revealed to Kevin Hart on "Heart to Hart" that she needed time to herself but was grateful that she had over 20 years in the industry where people were her best friends and had her best interests at heart.
Diaz also said that she was really enjoying being a mother, even though she was older than most new mothers. She said:
"I love being a mother. It's the best, best, best part of my life," she said at the time. "I'm so, so grateful and so happy and it's the best thing ever and I'm so lucky to get to do it with Benji."
After many years of working hard and building a name for themselves, Madden and Diaz settled down together after calming their careers down for a while. To this day, the couple is madly in love and has only lovely things to say about one another.
The couple is quite private; however, on their seventh wedding anniversary, they showed a rare public appreciation toward one another on their respective Instagram pages. Diaz said:
"Happy, peaceful, consistent, loyal and unconditional. Passionate and deep = OUR LOVE"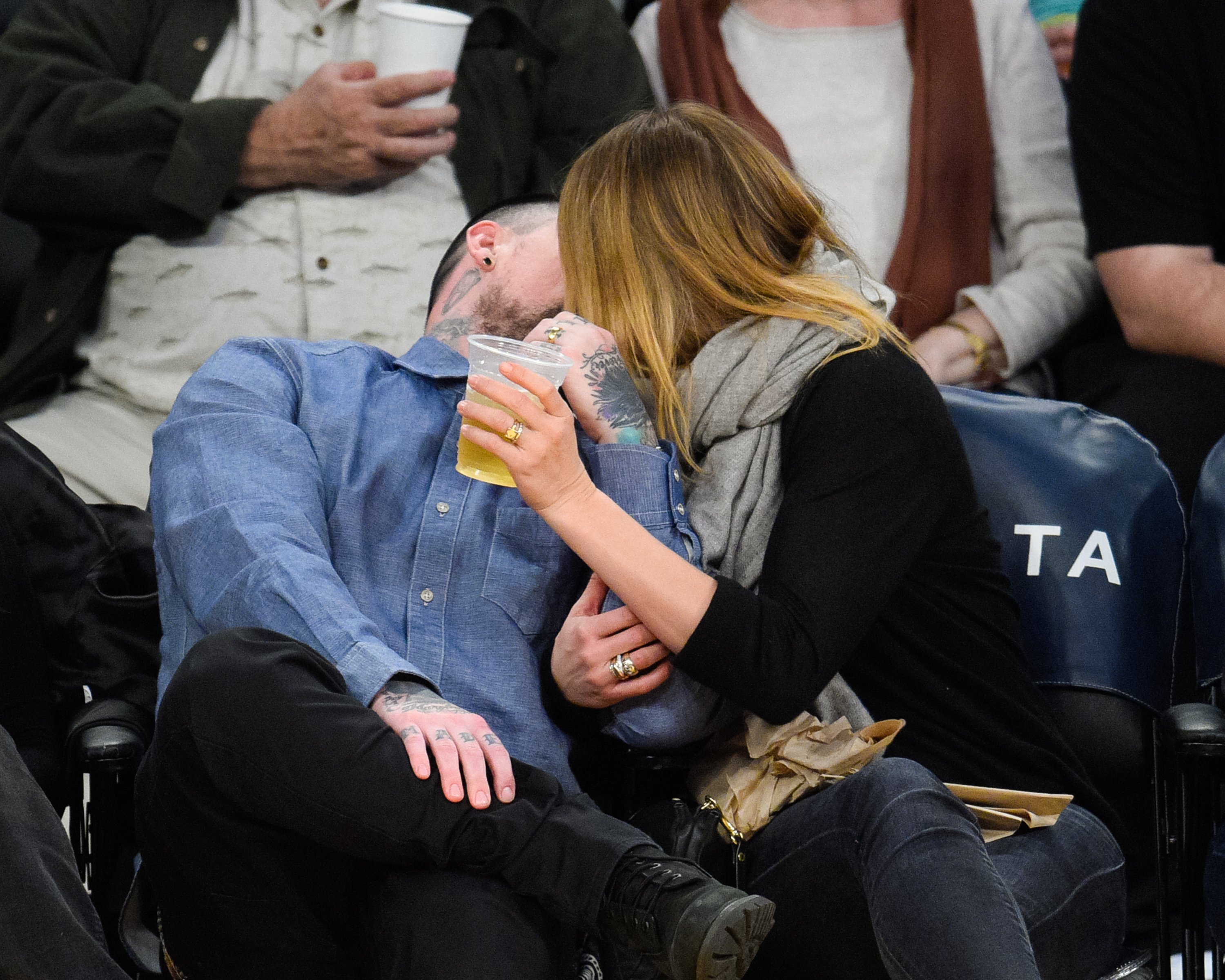 Benji Madden and Cameron Diaz kiss at a basketball game between the Washington Wizards and the Los Angeles Lakers at Staples Center on January 27, 2015 | Source: Getty Images
While Madden said that he dreamed of having a family just like the one he had with Diaz and was grateful that the only challenge they seemed to face was making time pass more slowly than it was.
Please fill in your e-mail so we can share with you our top stories!