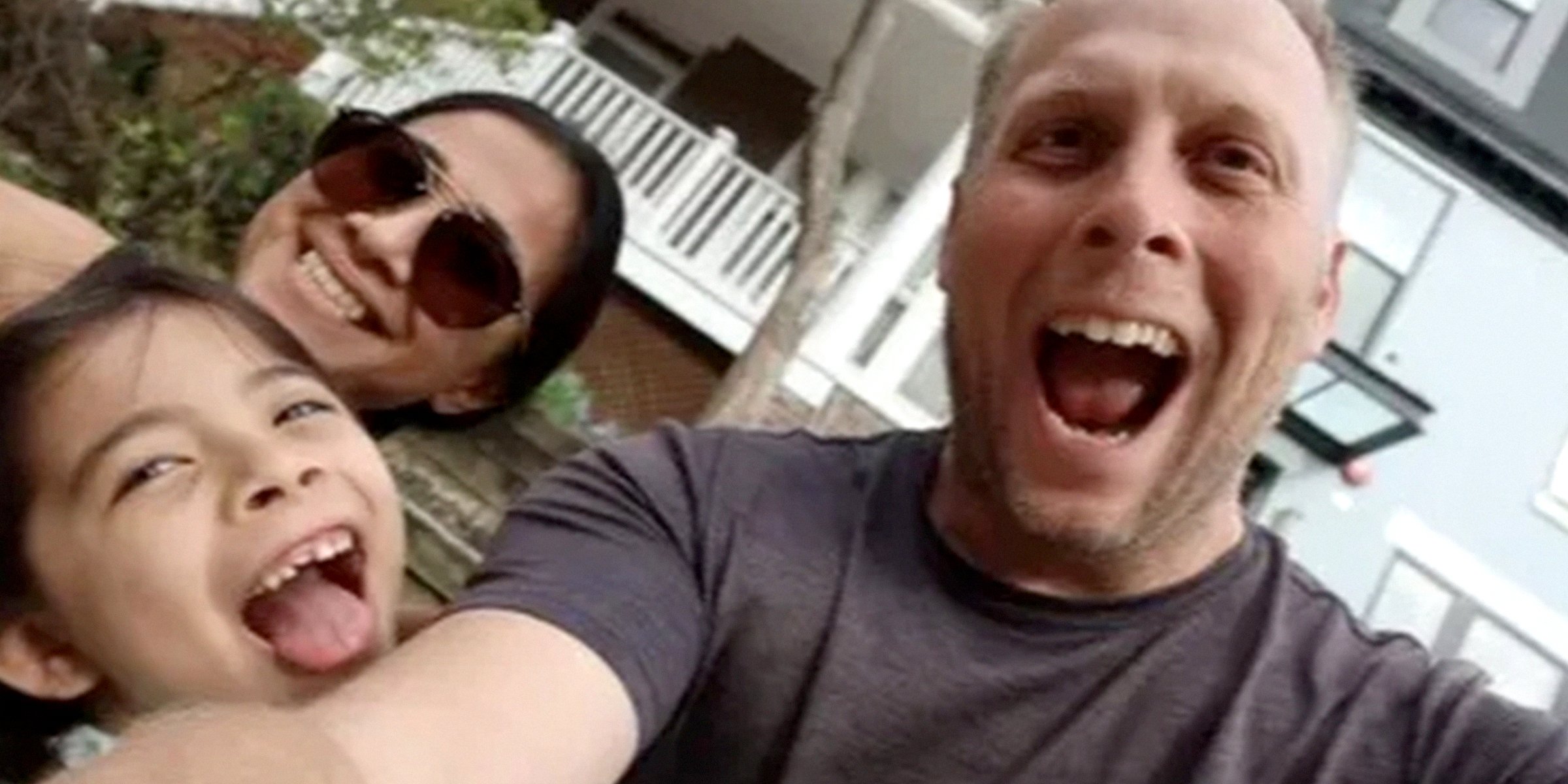 Gofundme
Teacher Runs to Save Drowning Girl – Last Words He Hears Are from His Daughter: 'Dad! Be Careful!'

A teacher was having a great time with his family at the beach when he saw a teenage girl in the water asking for help. Without thinking twice, the man jumped into Lake Michigan to save the girl, unaware that he would end up in the hospital.
Have you ever risked your life to help a stranger? Helping others is a sign of selflessness, and many people go out of their way whenever they see someone in trouble. They often share their wealth with others to support them or sometimes risk their lives for the sake of others.
The man in today's story selflessly helped a teenage girl who was about to drown. He made it to the news because of his brave act, but something went wrong when he selflessly jumped into the water.
THE LIFE-CHANGING DAY
On June 27, 2022, 38-year-old Thomas Kenning went to Porter Beach, Indiana, with his daughter, sister, mother, and other family members to enjoy his vacation. The middle school teacher who worked at Plato Academy Pinellas Park, Florida, had no idea how things would take an unexpected turn.
Thomas was visiting his family in Indiana when they decided to go to the beach one day. While enjoying himself with his loved ones, he noticed something strange in the water.
The caring teacher could see a teen girl almost drowning in Lake Michigan. While his mother reminded him not to put himself in danger by going into the water, he didn't listen to her. Instead, he handed his hat and phone to her and darted towards the lake to rescue the girl. Meanwhile, his 9-year-old daughter, Rory, shouted:
"Dad! Be careful!"
INSIDE THE LAKE
Despite knowing he was not a good swimmer, the caring man jumped into the lake to save a girl he didn't know. His family saw him bring the girl near the shore from where she could make her way out of the lake.
However, what they saw next was something they weren't expecting. They witnessed Thomas going underwater and then never coming back.
A few minutes later, the lifeguards arrived and pulled Thomas out of the water. They immediately took him to the Northwest Health Hospital, where his family learned the bitter truth.
THE HERO
The doctors at Northwest Health Hospital declared Thomas dead when he was brought there. They confirmed he had died of drowning in the lake.
Thomas's family was devastated to learn about his death. Before going to the beach, Thomas had warned his daughter not to go near the water because he knew it was dangerous. His sister, Laura Saylor, said:
"He was fully aware of the danger he was putting himself in."
THE DANGEROUS LAKE
Lake Michigan was dangerous, and the authorities at Porter Beach allowed people to "swim at their own risk." Despite knowing the risks, Thomas didn't hesitate to help the teen girl. His sister said:
"It's kind of a mix of feelings. We feel proud of him. We feel like he's a hero like Tom always is, but there is a selfish part of us that still wants him here with us."
The Indiana Department of Natural Resources revealed that the waves at Porter Beach had risen almost five feet the day Thomas drowned. They also shared that the lake had steep dropoffs, which made it dangerous for people to swim.
A LOVING FATHER AND HUSBAND
Thomas taught civics and world history to middle school students and was a loving father to Rory. He loved going for walks with her and took her to museums, zoos, and parks. Thomas's wife, Jasmine Kenning, recalled:
"(They) listened to and created music, made art together, read and wrote stories together. They had the most in-depth conversations."
Jasmine also shared that Lake Michigan had a special place in her heart because Thomas took her there before he introduced her to his family. She recounted:
"We were walking on the dunes, and when we got to the top, he looked me in the eyes and said, 'Hey Jasmine, I love you.'"
EVERYONE LOVED HIM
Not only was Thomas good to his family members, but his coworkers and students were also impressed by his kindness.
The Principal revealed that Kenning always had drumsticks in his pocket so he could play music when his students entered and left the classroom. His students were never late to his class because of this little gesture.
"Mr. Kenning was always trying to advocate for other people and have people advocate for themselves," Assistant Principal Chris Vinyard said. Other coworkers also had good words to say about Thomas.
Thomas would surely be remembered as a hero who saved a teen girl's life. While his loved ones do miss him being around, they also feel proud knowing how he lost his life.
People who knew Thomas created a GoFundMe page to support his wife and daughter. Some of the donations would go to the non-profit organizations Thomas had supported.
QUESTION TO PONDER
Would you do something like this if you were in Thomas's place?
What Thomas did was truly heroic, but many people might feel he should have thought about his safety before jumping into the lake. What do you think? Would you do the same thing if you were in his place?
Please share this story with your friends and family to let them know how Thomas saved the life of a teen girl at the expense of his life.
Click here to read another story about a groom who disappeared during his wedding photoshoot. The bride later saw him in a river with a child.
Please fill in your e-mail so we can share with you our top stories!