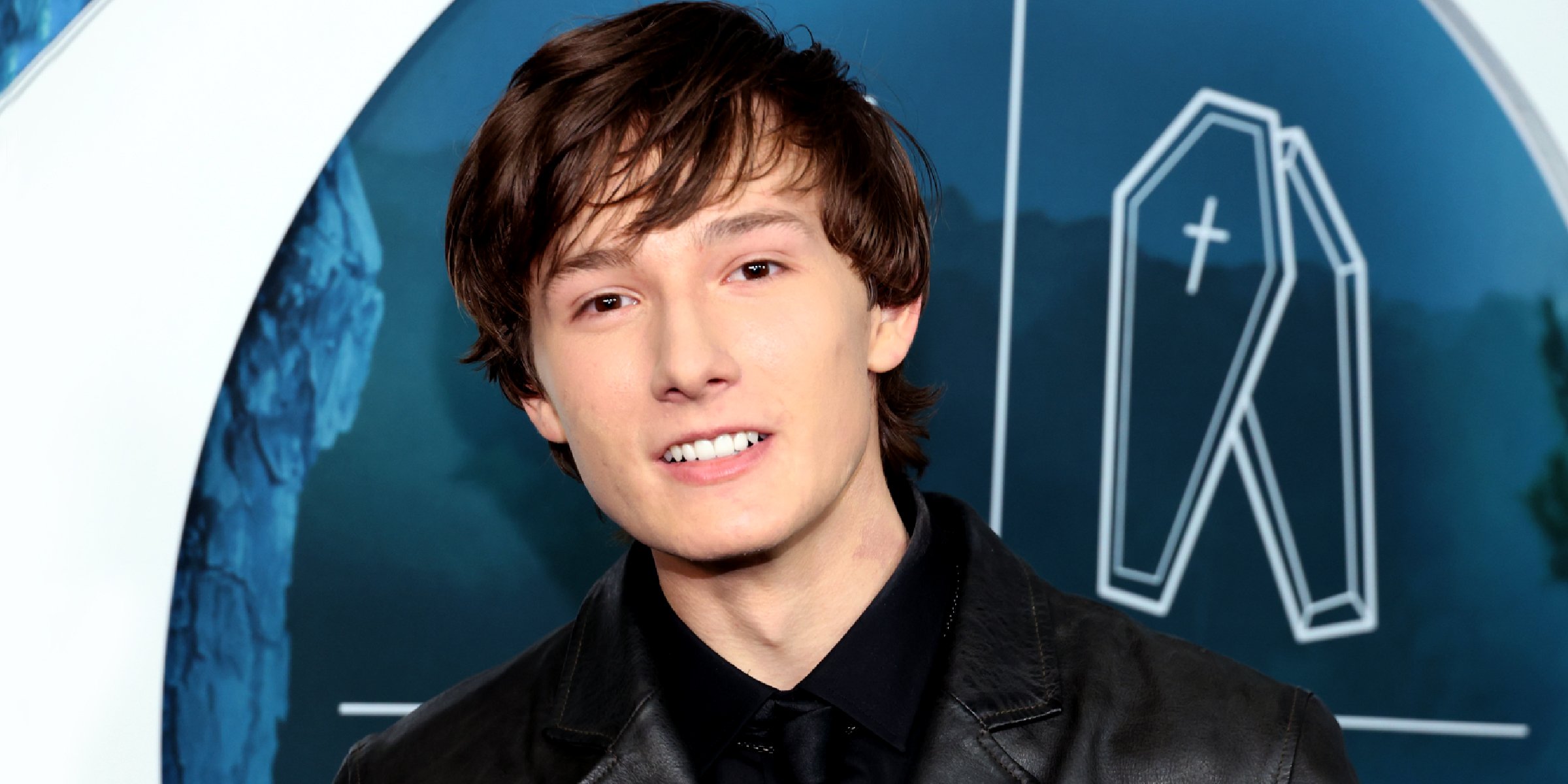 Getty Images
Skylar Gaertner Stars in 'Ozark' — What We Know about the Young Actor

Skylar Gaertner started acting very young and has already appeared in some of Hollywood's most well-known shows and movies. His role in the Netflix series "Ozark" made him a fan favorite.
Born in May 2004, Skylar Gaertner has already cemented himself as one of Hollywood's young stars that are destined for greatness. Skylar began his acting career at the tender age of 3, doing commercials.
Since then, Skylar has appeared in numerous movies, including 2015's "Daredevil" and the 2016 film "The Ticket." The one role, though, that this youngster is most well-known for is on the popular Netflix series "Ozark."
Skylar plays the lead actor's child named Jonah Byrde, who's forced to grow up fast and accept his parents' lifestyle. He landed the role when he had just turned 13, and fans have watched him grow into a handsome young man.
In a series of images that the actor shared ahead of season four's release, it was amazing to see how the child star has grown throughout the previous seasons of the show.
His character takes a different turn in the series, making fans love his character development and the star even more.
Skylar celebrated his 18th birthday in 2021 and shared a behind-the-scenes video of him celebrating his new year at a surprise birthday party.
His party, which was a surprise from his fellow cast members and crew of the series, was a real treat indeed for the young star. It was filled with lovely décors like sparkle and streamers, fun games like a pinata, and a birthday cake, of course.
The actor loved the fantastic surprise and expressed his gratitude by saying, "Thanks, Ozark family for making my Birthday so awesome! You're the best!" Here's what we know about this exceptional young talent.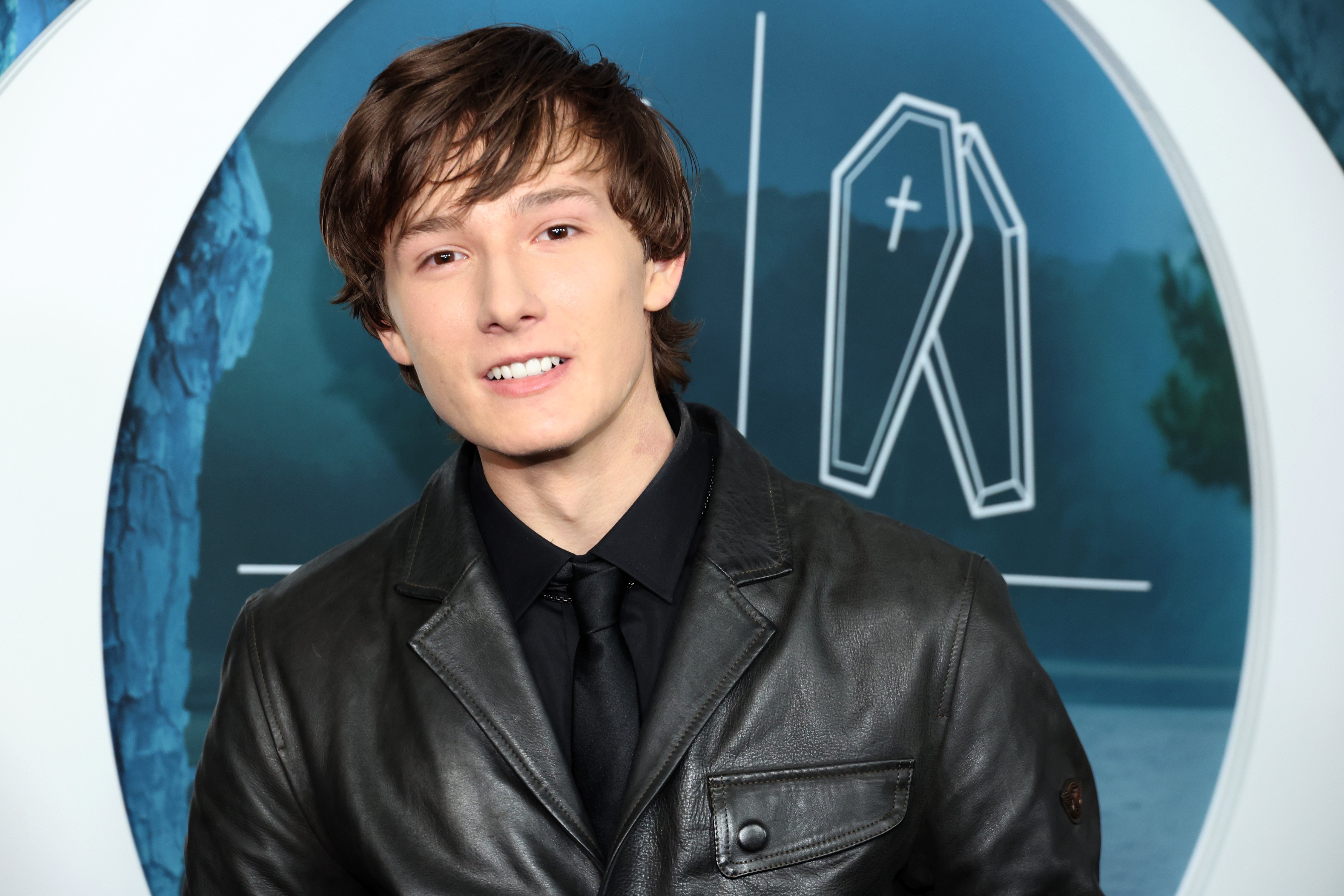 Skylar Gaertner attends the Netflix's "Ozark" Season 4 Premiere on April 21, 2022 in New York City. | Source: Getty Images
ARE JONAH AND CHARLOTTE IN "OZARK" RELATED IN REAL LIFE?
Skylar's character Jonah and Sofia Hublitz's Charlotte have been in "Ozark" since its premiere in 2017. The pair, who act as siblings in the series, have demonstrated an incredible sibling bond on screen and have grown as individuals.
In fact, the two's portrayal of their characters has been so captivating that it led to the authenticity of their relationship on screen and the show as a whole. It's, therefore, no surprise that many might eventually start thinking that Jonah and Charlotte are also siblings in real life.
The talented actors may have managed to convince viewers that their bond on the series could mean they are related; however, Skylar and Sofia aren't related.
Sofia was reportedly born in Richmond, Virginia, on June 1, 1999. Her parents are Sosie Hublitz and Keiran Lawrence Gaugan. Sofia's first TV appearance was at the age of 12 on the first season of the cooking competition show "MasterChef Junior."
The young chef was placed seventh in the competition and revealed that what inspired her was her mom's accomplishments as a restaurant owner and chef. However, she also went on to say that acting in Hollywood was her real dream.
When it comes to family, Sofia's co-star Skylar is not the only child of his parents. The "Locke & Key" actor has two older sisters, Jadyn and Jenna, who he loves to show off on his social media.
SKYLAR GAERTNER TRIED OUT FOR THE LEAD IN "STRANGER THINGS"
Many would be interested to know that Skylar Gaertner might have ended up appearing in another popular Netflix series instead of "Ozark." Skylar's love for solving mysteries nearly led him to end up in "Stranger Things."
The "I Smile Back" actor auditioned for the lead role in the fantasy drama; however, things eventually turned out as they were supposed to, as he ended up being glad he didn't get the part.
Skylar revealed to TMZ that he's glad he didn't end up in "Stranger Things" as that would have meant he wouldn't have got the role in "Ozark," which he thinks is great.
Some of the actors who got roles in "Stranger Things," such as Noah Schnapp, Finn Wolfhard, and Millie Bobby Brown, became stars in their own right. Skylar tried out for a role in the series before it was called "Stranger Things."
Skylar might have a great-looking career as an actor; however, the young star is still interested in furthering his studies. The "Every Secret Thing" actor hopes to study economics in college using his earnings from "Ozark."
"OZARK'S" BYRDE FAMILY STARS JASON BATEMAN, LAURA LINNEY, SOFIA HUBLITZ, AND SKYLAR GAERTNER GET TOGETHER FOR PREMIERE
The stars who are the Byrde family in "Ozark" attended the premiere of the series' final episodes at the Paris Theatre in Manhattan in April 2022.
Skylar was styled by Natalie Mark and looked dapper in an all-black outfit. He wore black trousers, a leather jacket by Matchless, Grenson shoes, a Piaget shirt, and The Tie Bar tie and socks.
The "Daredevil" actor is accessorized by David Yurman and with a Piaget watch. His co-stars also looked stunning in their monochrome ensembles. Sofia Hublitz looked beautiful in black in a plunging suit.
Laura Linney looked stunning in a Christian Siriano design. She wore a black ruffled tulle dress and was covered up with a white blazer. Lead actor Jason Bateman looked sleek in an all-black suit.
The trailer for the series' final episodes showed Marty battling his conscience before cutting to a funeral. These stars are incredible actors and have captivated viewers since the first season.
Fans of the series loved seeing the performances of these stars for every season. The series gave Skylar the platform to showcase his incredible talent for acting, and we can't wait to see more spectacular performances from this young actor.
Please fill in your e-mail so we can share with you our top stories!