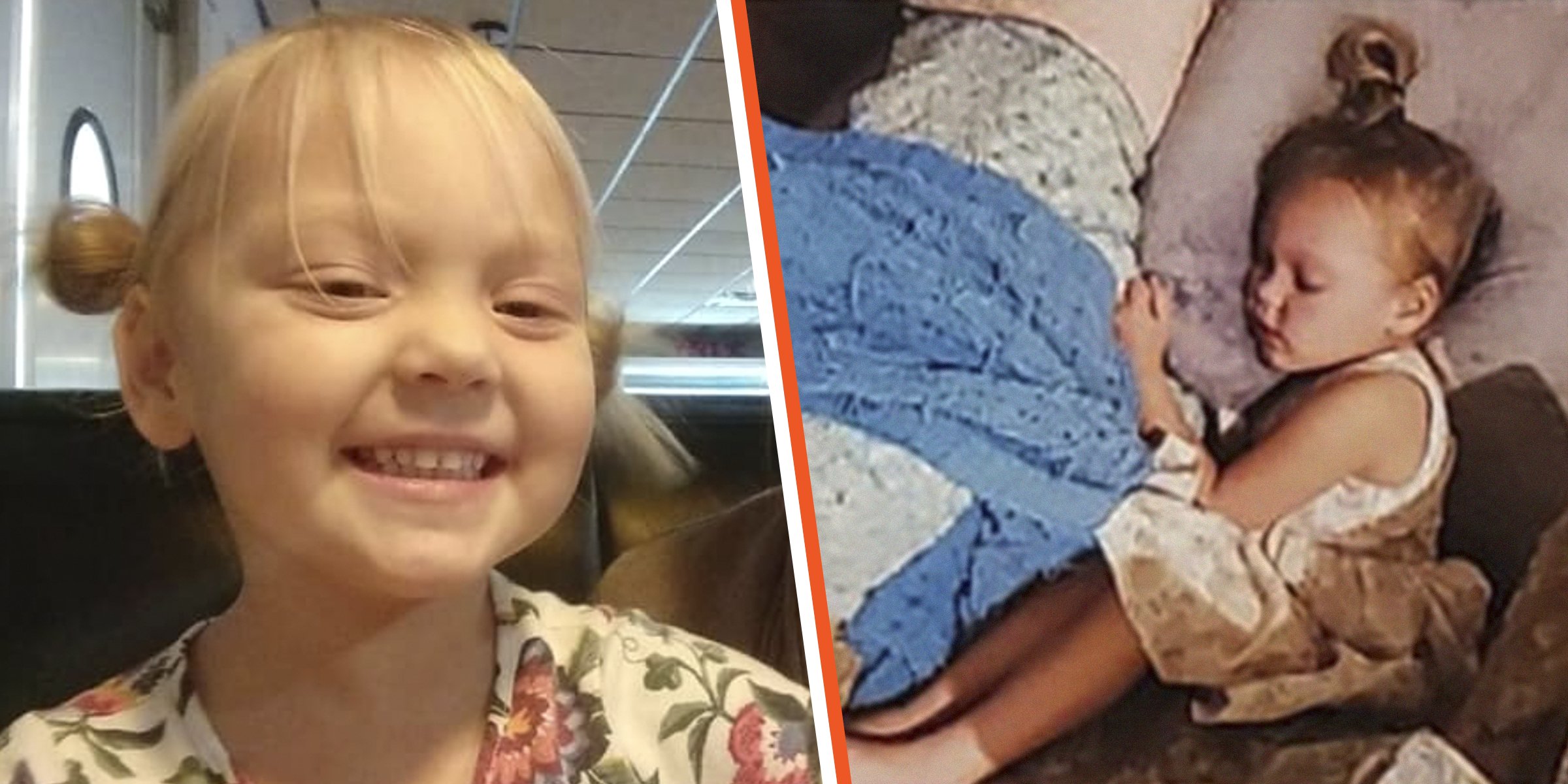 Facebook.com/Raralee85 - Facebook.com/reanna.lee.16
Indiana Girl Is 'In God's Arms' after Tragic Death, Praised for Saving a Kid by Organ Donation

When the parents of a 3-year-old girl left her at their relative's place, they had no idea they wouldn't see her alive again. The next time they met her was at a children's hospital in Indianapolis.
There's no replacement for a parent's love for their child. They can go to any length to keep their child from any danger. The thought of seeing their little one in pain sends a shiver down their spine, and it takes a toll on them if they ever actually have to see their child suffer.
Unfortunately, some parents have to witness their children go through pain. While some parents watch their kids battle serious medical conditions, others experience the heartwrenching moment of saying their final goodbyes.
THE UNFORGETTABLE TRIP
The parents of three-year-old Ophelia Young decided to drop off their daughter at their cousin Zachary Ford's house in Evansville, Indianapolis. They trusted Ford and his wife to babysit Ophelia as they cared for their children.
There was no sign of trouble when Ophelia's parents dropped her off at Ford's place, not knowing they wouldn't see her alive again. Had they known their daughter would soon cry for help, they wouldn't have let her go.
On the morning of July 22, 2022, Ford woke up and checked on his two children and Ophelia, who were sleeping in another room. When he saw them sleeping peacefully, he went back to bed, unaware that he would soon wake up to chaos in his house.
AN EMERGENCY SITUATION
A few hours later, Ford's children woke him up, screaming, "the upstairs is on fire." Ford jumped out of his bed, rushed towards the staircase, and saw a cloud of thick black smoke rising from his house's upper floors.
The neighbors screamed for help after learning a three-year-old girl was trapped on the house's second floor.
As a parent, the first thing Ford did was see where his children were. While counting his family members, he realized Ophelia was missing.
THE FRIGHTENED GIRL
Trying his best not to panic, Ford searched the ground floor of his house but couldn't find his cousin's daughter. She was upstairs, screaming for help as the fire engulfed the upper floors of Ford's house.
Ford tried to go upstairs to rescue Ophelia, trapped on the second floor, but the thick black smoke wouldn't let him go. He soaked his shirt and covered his mouth, but nothing worked. Eventually, the firefighters had to forcefully pull Ford out of the house so they could rescue Ophelia. Ford recalled:
"I was so, I was scared, and more or less, I was more worried about the little girl that was up there. That was the only thing that was on my mind."
AN UNEXPECTED CHAOS
Firefighting vehicles, police officers, and paramedics surrounded Ford's residence as the trained personnel tried to pull little Ophelia out of the smoke-filled house. The neighbors screamed for help after learning a three-year-old girl was trapped on the house's second floor.
Fortunately, the firefighters rescued Ophelia and pulled her through the window, but it seemed like it was too late. She had inhaled the smoke, and the fire had burned parts of her body.
The paramedics took her to Deaconess Midtown Hospital before heading towards Riley's Children's Hospital in Indianapolis. Meanwhile, the firefighters put out the fire in 30 minutes and cut out a hole in the residence's roof as an outlet for the smoke and heat.
AT THE HOSPITAL
Ophelia's parents had no idea they would next meet their daughter at the hospital after dropping her off at Ford's house. As the doctors tried to treat her wounds, Ophelia's family prayed for her recovery.
Meanwhile, the authorities investigated the cause of the fire. They concluded that it resulted from a child playing with a lighter.
Three days after Ophelia was brought to the hospital, the doctors informed her family she was no more. The little girl succumbed to the injuries caused by the accidental house fire.
THE GRIEVING FAMILY
Saying goodbye to Ophelia was the hardest thing her family had ever done. It was difficult for them to process her sudden demise. Ophelia's grandfather, Ronald Young, said the family is grieving, but they are happy little Ophelia isn't suffering anymore. He added:
"She's in God's arms now, and we know she's not in no pain (sic)."
Ronald said he felt proud of his granddaughter after her parents revealed she would be an organ donor. They wanted their little girl to save lives through this act. Ronald said:
"As tragic as it is, they all chose to give another child a chance to grow up and have a childhood, and grow up to be an adult."
ORGAN DONATION
The organ donation process began as the hospital started looking for potential matches whose lives little Ophelia could save by donating her organs. Her grandfather confessed:
"I'm sure every time I walk down the street and go into Wal-Mart and see a child, that thought's always going to be in your mind, 'Is that the one that she touched? Did she change that life?'"
Ophelia's parents and other family members were surrounded by friends and family who tried to make the grieving process easy for them.
Our thoughts are with Ophelia's parents, grandfather, and other family members as they deal with the tragic loss of their beloved Ophelia.
Click here to read another story about parents who planned their 10-year-old daughter's funeral, but she suddenly opened her eyes and showed signs of recovery.
Please fill in your e-mail so we can share with you our top stories!