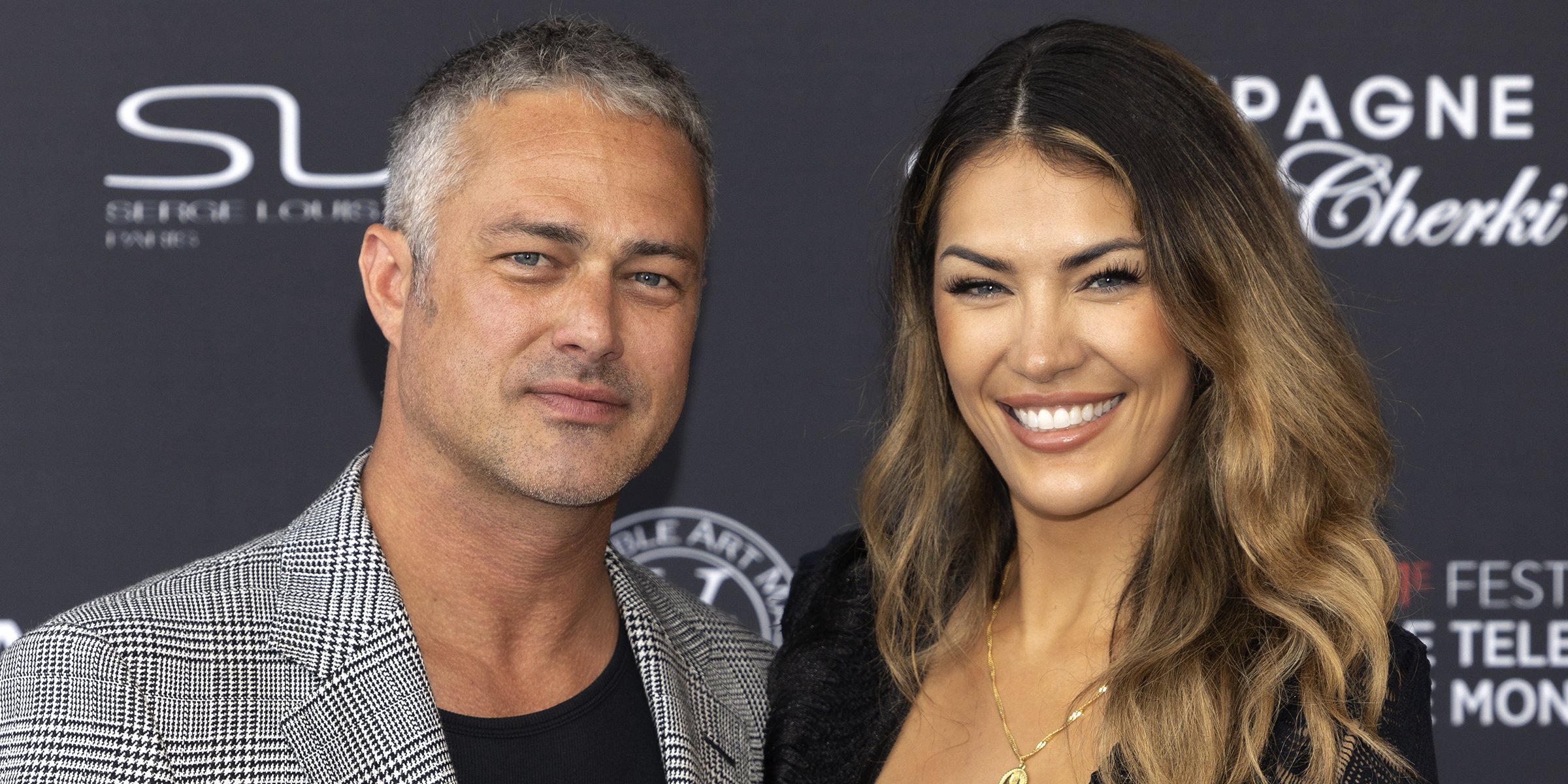 Getty Images
Does Taylor Kinney Have a Wife? All We Know about the Actor's Love Life after His Breakup from Lady Gaga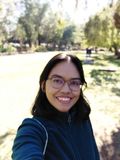 Ashley Cruger, Taylor Kinney's girlfriend, has garnered a lot of attention from the public. Before beginning her relationship with Cruger, Kinney once had a romantic relationship with a Grammy-winning pop artist.
Actor Taylor Kinney gained prominence on several TV shows, including "Chicago Fire" (2012), "Vampire Diaries" and "Trauma" (2009). He also starred in many films, such as "The Other Woman" (2014), "Consumed" (2016), and "The Forest" (2016).
Kinney's ascent to fame featured, among other things, a romantic relationship with the pop star Lady Gaga, in addition to his successes in the industry. He kept his love life private, yet admirers were nonetheless intrigued by it.
WHO IS TAYLOR KINNEY DATING NOW?
In September 2019, Kinney was reportedly seen kissing a mystery woman while spending the evening at the Columbia Kettle Works near Lancaster, his hometown in Pennsylvania. A source allegedly said of Kinney's mystery woman:
"I know a few people he knows but I have no idea who the woman is, he just started making out with her. She looked like she was having fun."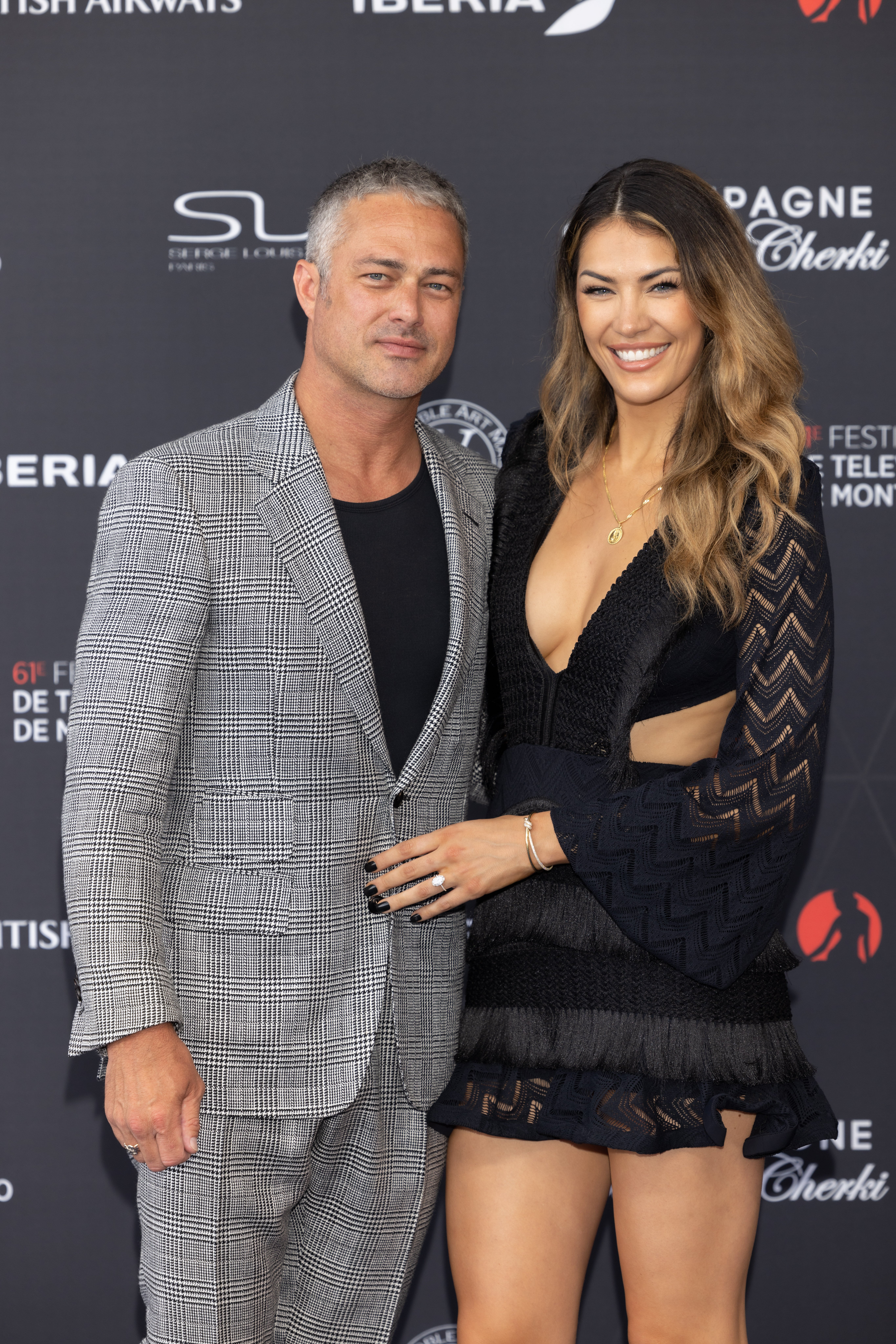 Taylor Kinney and Ashley Cruger attend the opening ceremony during the 61st Monte Carlo TV Festival on June 17, 2022, in Monte-Carlo, Monaco. | Source: Getty Images
The source also added that Kinney often brings women into town, and the actor met the unknown woman at the bar. However, the source had no idea who accompanied Kinney when they left the place.
Many speculated about the mystery woman's identity. According to the source, the unknown woman looked beautiful and appeared of Brazilian or Greek descent.
Years later, Kinney engaged in PDA with another lady who later became his girlfriend. In March 2022, the 41-year-old actor shared an Instagram picture of Ashley Cruger inside a nail salon, followed by another image of her a few weeks later.
Additionally, the "Zero Dark Thirty" actor was photographed with Kruger enjoying the cold and snow while attending a charity event at a ski resort in Park City, Utah.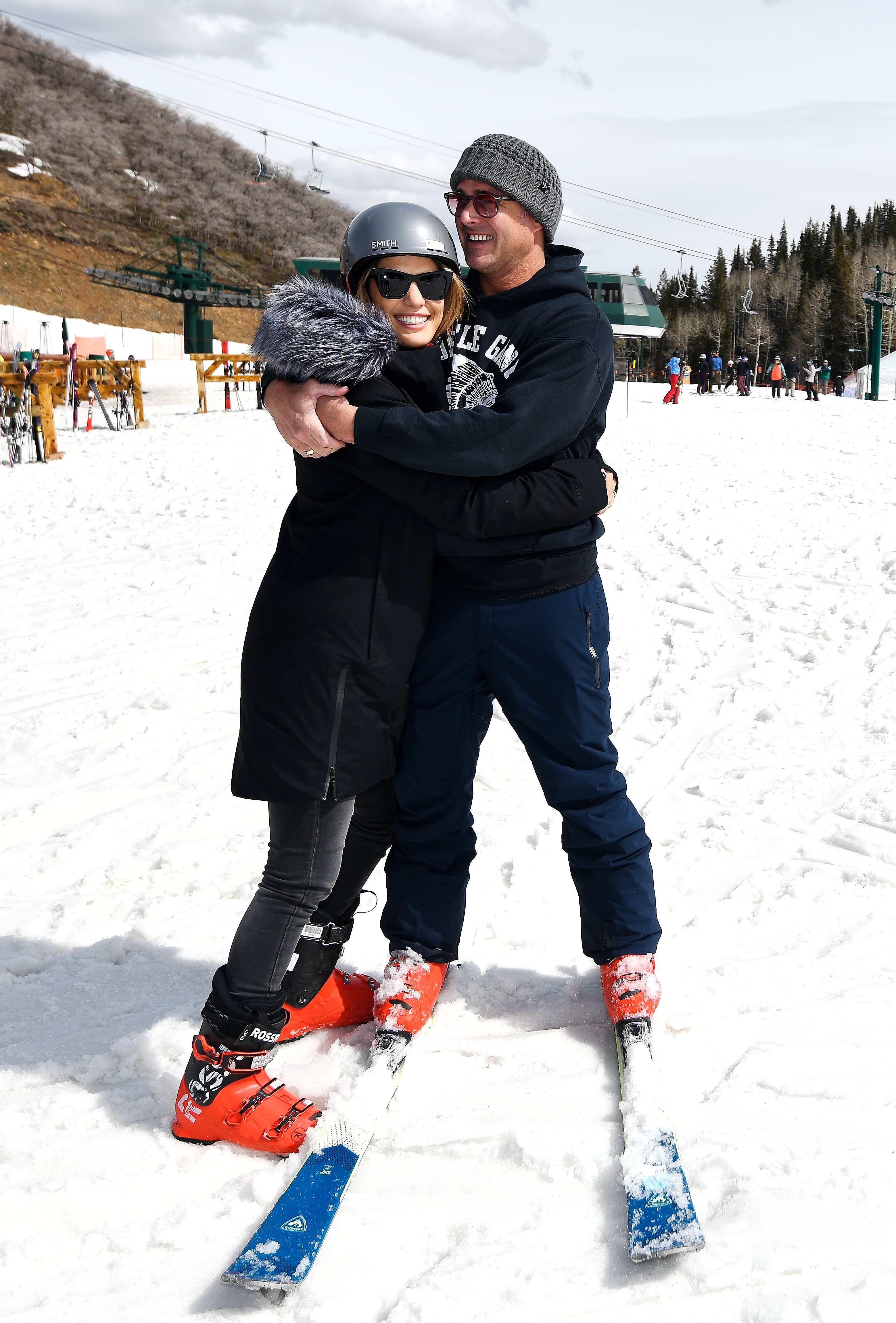 Ashley Cruger and Taylor Kinney attend Operation Smile's 10th Annual Park City Ski Challenge Presented By The St. Regis Deer Valley & Deer Valley Resort at The St. Regis Deer Valley on April 2, 2022, in Park City, Utah. | Source: Getty Images
It is uncertain when the two began dating; however, Kinney and Cruger are believed to have started dating in the fall of 2021. Although Kinney shares their photos online, he never publicly shares intimate details of their life.
Like Kinney, Cruger keeps her private life under wraps except for her professional life. She works as a model at BMG Modeling Agency, and her portfolio is listed under Chicago women's lifestyle models, which suggests that she resides in Chicago.
IS TAYLOR KINNEY ENGAGED TO ASHLEY CRUGER?
Kinney has recently stoked marriage rumors that he may have completely removed himself from the dating scene. The rumor occurred when Cruger uploaded a photo of herself on Twitter on June 24, 2022, featuring the "Her and Now" star inside a car.
In an Instagram post, Lady Gaga noted that he and Kinney thought they were "soulmates."
Kinney was spotted wearing a silver wedding band. In the photo, which featured a heart image, the "Chicago Justice" actor smiled as he posed his left hand near his chest, revealing a shiny ring on his ring finger.
Kinney and Cruger remained silent despite the marriage speculations. They only keep sharing photos from their most recent trips, such as their vacation to Lake Como, Italy.
WHY DID TAYLOR KINNEY AND LADY GAGA BREAK UP?
Taylor Kinney and Lady Gaga crossed paths in 2011 when he played her love interest for her music video for "Yoü and I." Years later, the actor reflected on their time together on the music video set, reflecting on how much fun they had and how well their chemistry was.
In 2013, the Grammy winner spoke about how she met Kinney and how thrilled she was to be with someone who supported her profession and understood the industry wherein she worked.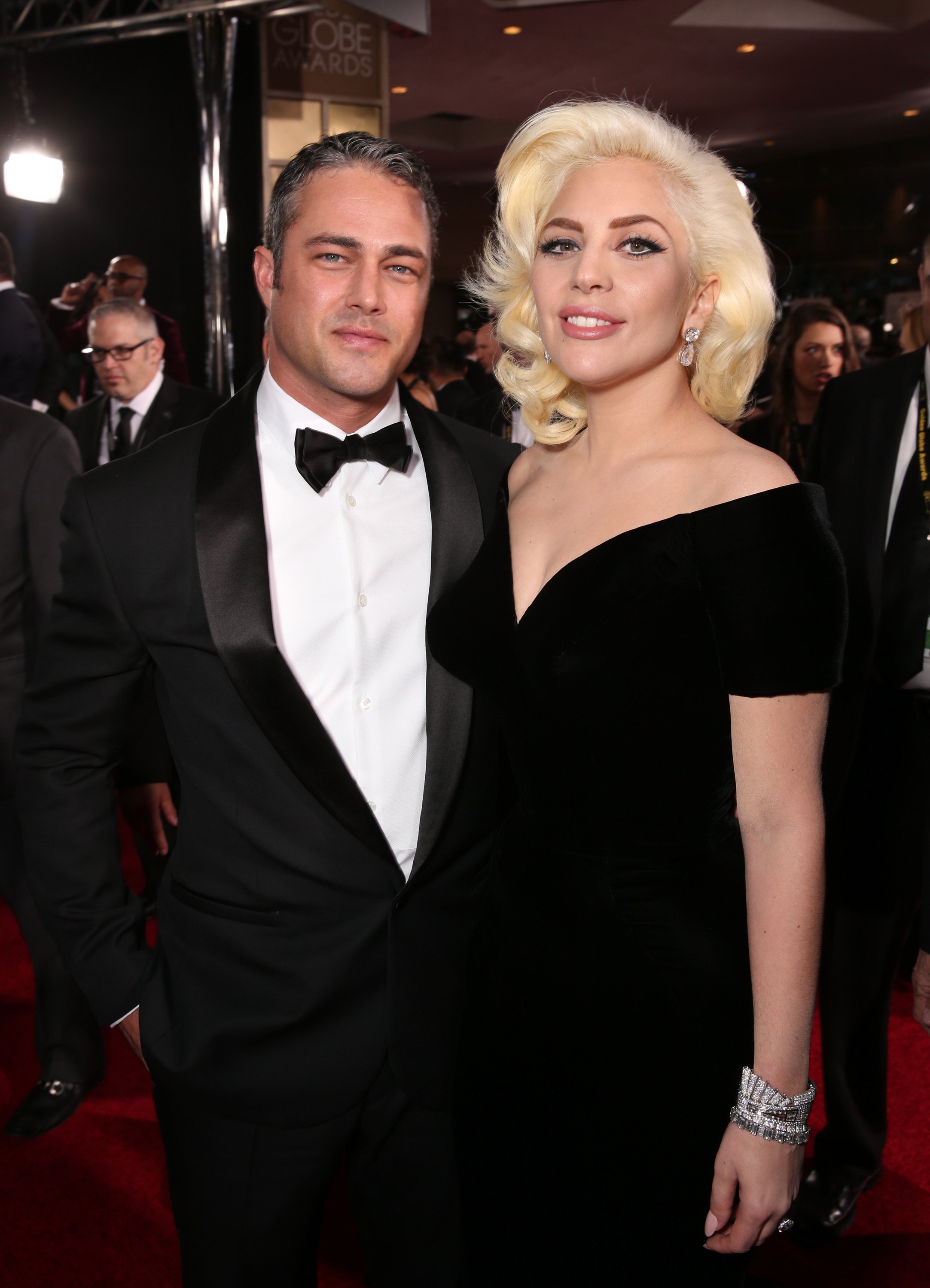 Taylor Kinney and Lady Gaga attend the 73rd Annual Golden Globe Awards at The Beverly Hilton Hotel on January 10, 2016, in Beverly Hills, California. | Source: Getty Images
Lady Gaga said he was not frightened by the outstanding individuals around her, adding that she constantly had his back. She noted that it is often difficult for men to witness a woman achieve tremendous success, but not Kinney.
On Valentine's Day 2015, after almost four years of dating, Kinney popped the question to Lady Gaga, giving her a diamond ring fashioned like a heart. The singer happily shared details about her engagement ring on social media and said she could not stop smiling.
In one interview, the smitten "House of Gucci" actress said she could not imagine being with anyone other than Kinney, whom she called the "right guy." She proudly let the world know how deeply she loved Kinney.
Being a survivor of sexual assault, the "Just Dance" hitmaker expressed gratitude to be with someone who embraced her for who she was, regardless of her past. She called him a "real man" for loving the survivor in her and standing by her without shame.
Many rooted for Kinney and Gaga. But unfortunately, their romance eventually fizzled. They split one year after their engagement, breaking their hearts and their fans'.
In an Instagram post, Lady Gaga noted that he and Kinney thought they were "soulmates." They were like any other couple who goes through a relationship's ups and downs.
The Oscar-nominated actress has encouraged fans to keep supporting them even if they are now forging their careers in the entertainment industry.
Long distance and a demanding work schedule were blamed for their breakup. When they broke off their engagement, the "Shallows" singer was busy working on an album, he was preoccupied with his show, and they were not in the same state.
Kinney and Lady Gaga were deeply in love, but the distance between them made it impossible for them to keep the fire burning in their relationship. Nonetheless, both appeared to have moved on as they found new romantic partners.
Please fill in your e-mail so we can share with you our top stories!