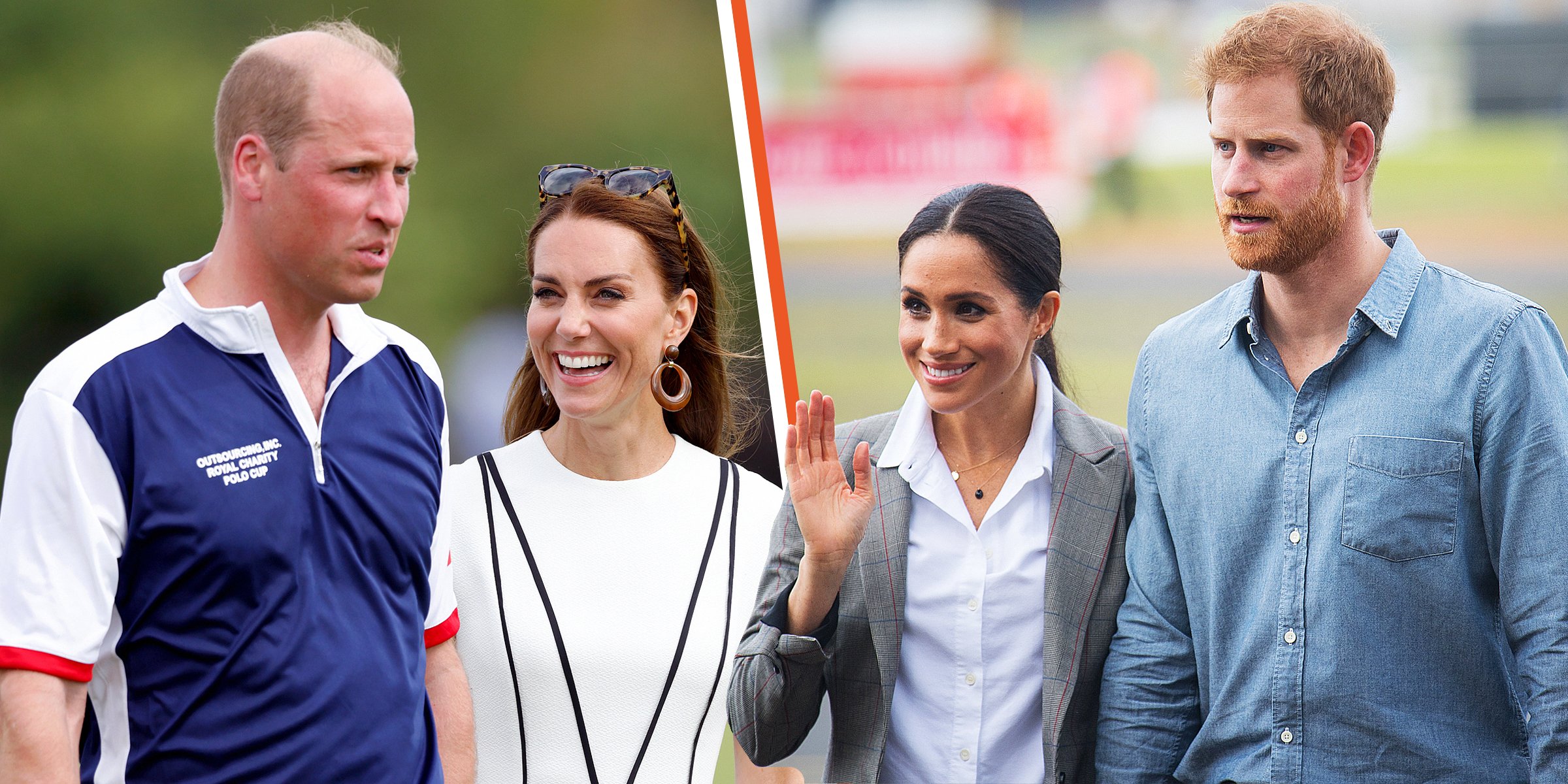 Getty Images
Harry Told William Kate 'Should Be Friendlier' to Meghan during Tough Chat before Royal Exit, Claims Book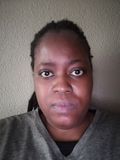 According to author Tom Bower's July 2022 book, Prince Harry tried getting his wife, Duchess Meghan, some support in the Royal Family by asking his brother, Prince William, to ask his wife, Duchess Kate, to be friendlier. However, the response he got led to the sibling's current rift.
In Angela Levin's Newsweek magazine June 2017 piece, she claimed Prince Harry couldn't fill the hole his mother, Princess Diana's, sudden death left in him. Prince William's brother appeared to be growing up without having someone he could lean on emotionally.
However, when William got engaged to Duchess Kate, she filled a gap in Harry's life. Harry reportedly visited the couple in the Kensington Palace home, where Kate played the role of a motherly substitute.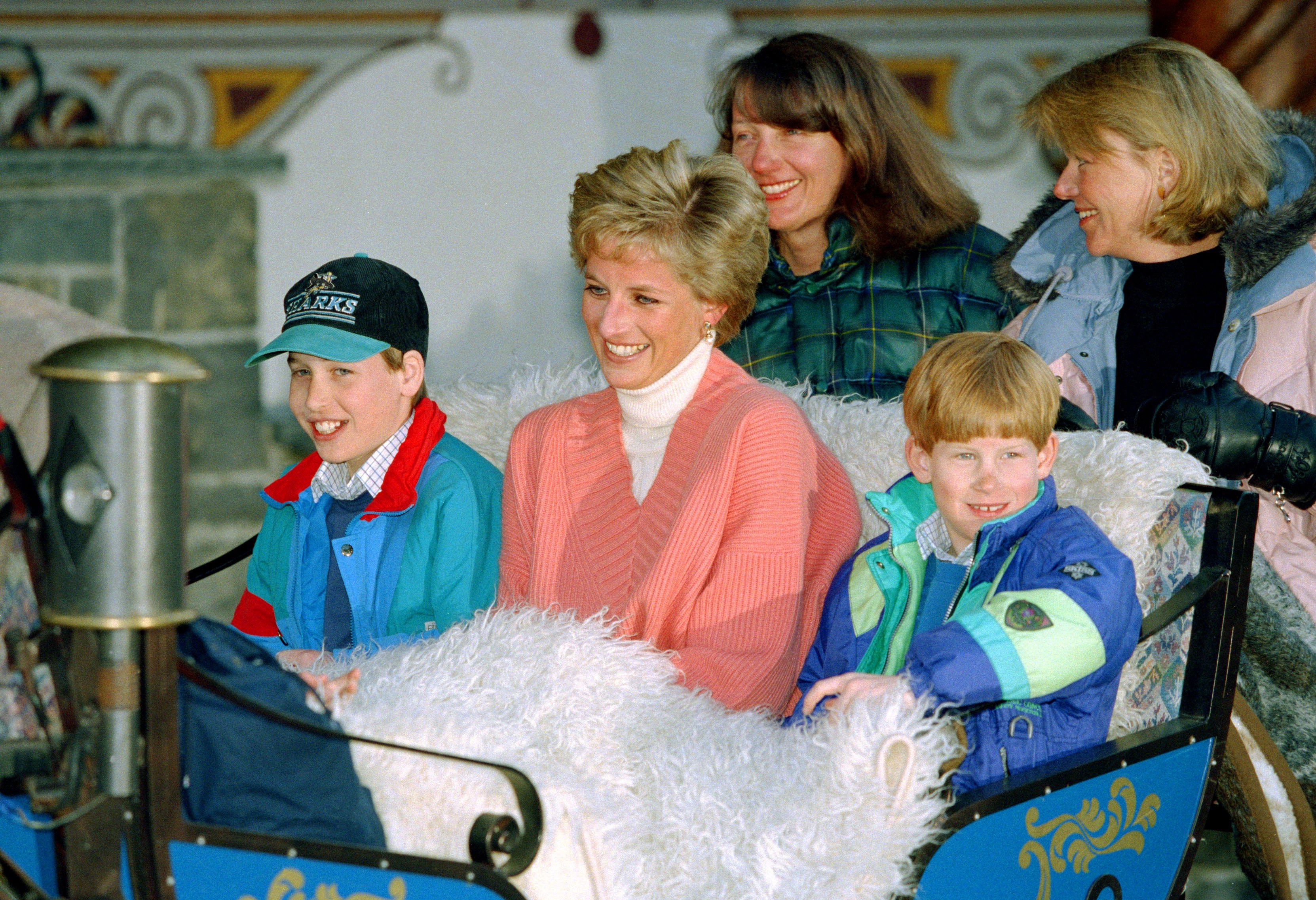 Prince William, Princess Diana, and Prince Harry in Lech, Austria during their annual ski holiday on March 27, 1994. | Source: Getty Images
Levin claimed the Duchess of Cambridge would cook for her brother-in-law, making him his favorite meal - roast chicken. According to reports, Kate and Harry had a good and healthy relationship before he met his future wife, Duchess Meghan.
Harry also allegedly bonded with his older brother, William. In Christopher Andersen's book, "Brothers and Wives," he claimed that from the get-go, Harry and his sister-in-law "got on like they'd known each other forever," adding:
"They were always full of fun when they were together. They were joking around all the time - always trying to find ways to make each other laugh."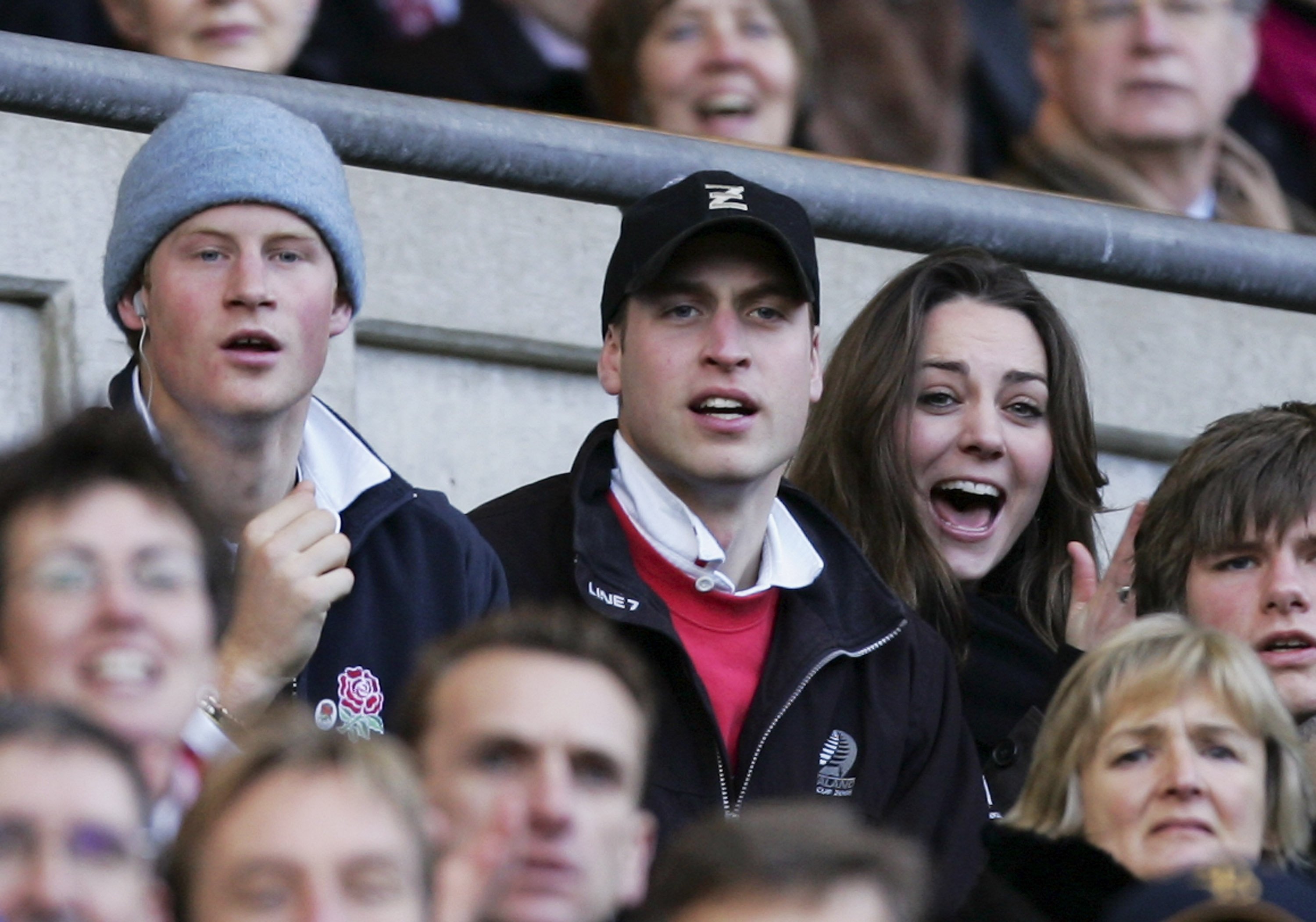 Prince Harry, Prince William, and Kate Middleton during the RBS Six Nations Championship on February 10, 2007, in London, England. | Source: Getty Images
Unlike William's serious and sullen personality, the duo shared a mischievous side. In the documentary "Kate Middleton: Working Class to Windsor," journalist Ashley Pearson confirmed how Kate and Harry initially had a "warm relationship," stating:
"Harry grew up without a sister and without a mother to a great degree - Kate gives him a feminine perspective and a feminine touch that he really was lacking."
Levin revealed how Harry was so close to his brother's wife that he once described Kate as the "big sister he never had." However, little did he know that their relationship was about to change for the worst.
MEGHAN WAS "DISAPPOINTED" BY THE LACK OF A RELATIONSHIP WITH KATE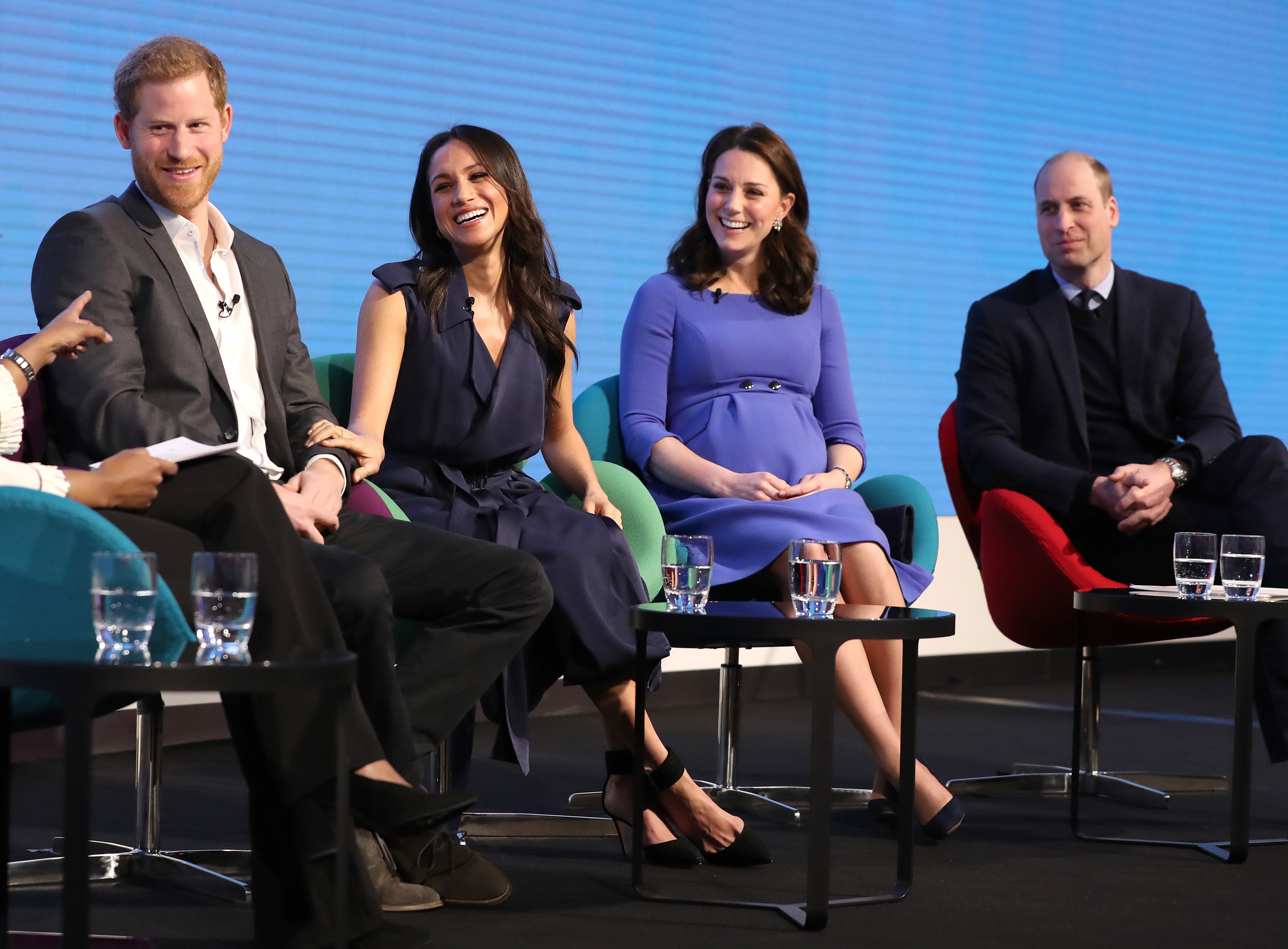 Prince Harry, Meghan Markle, Duchess Kate, and Prince William at the first annual Royal Foundation Forum on February 28, 2018, in London, England. | Source: Getty Images
The Mirror revealed how Harry introduced his then-girlfriend Meghan to William and Kate at Kensington Palace a few months into their relationship. However, insiders claimed the two women never got along because of their differences.
In Carolyn Durand and Omid Scobie's book, "Finding Freedom," the authors alleged that Meghan was "disappointed" when she realized William's wife was "an extremely guarded person" who had a close group of friends.
Harry's partner couldn't infiltrate the group, leaving her on the outside and stopping a friendship from brewing. The duo developed a "strained friendship," but Prince Charlotte helped "eased tensions" between them and helped build their bond with a source noting:
"Meghan was disappointed that she and Kate hadn't bonded over the position they shared, but she wasn't losing sleep over it."
One of the incidences recorded between Kate and Meghan was when rumors came out that the latter had made the former cry during a bridesmaid dress fitting. However, in March 2021, during the CBS interview with Harry and his wife, Meghan clarified the rumors.
While speaking to Oprah Winfrey, Meghan explained that it was William's wife who'd made her cry during the preparations for her wedding to Harry. In "Meghan: A Hollywood Princess," Andrew Morton claimed Kate didn't possess "much energy" to bond with Meghan ahead of her wedding.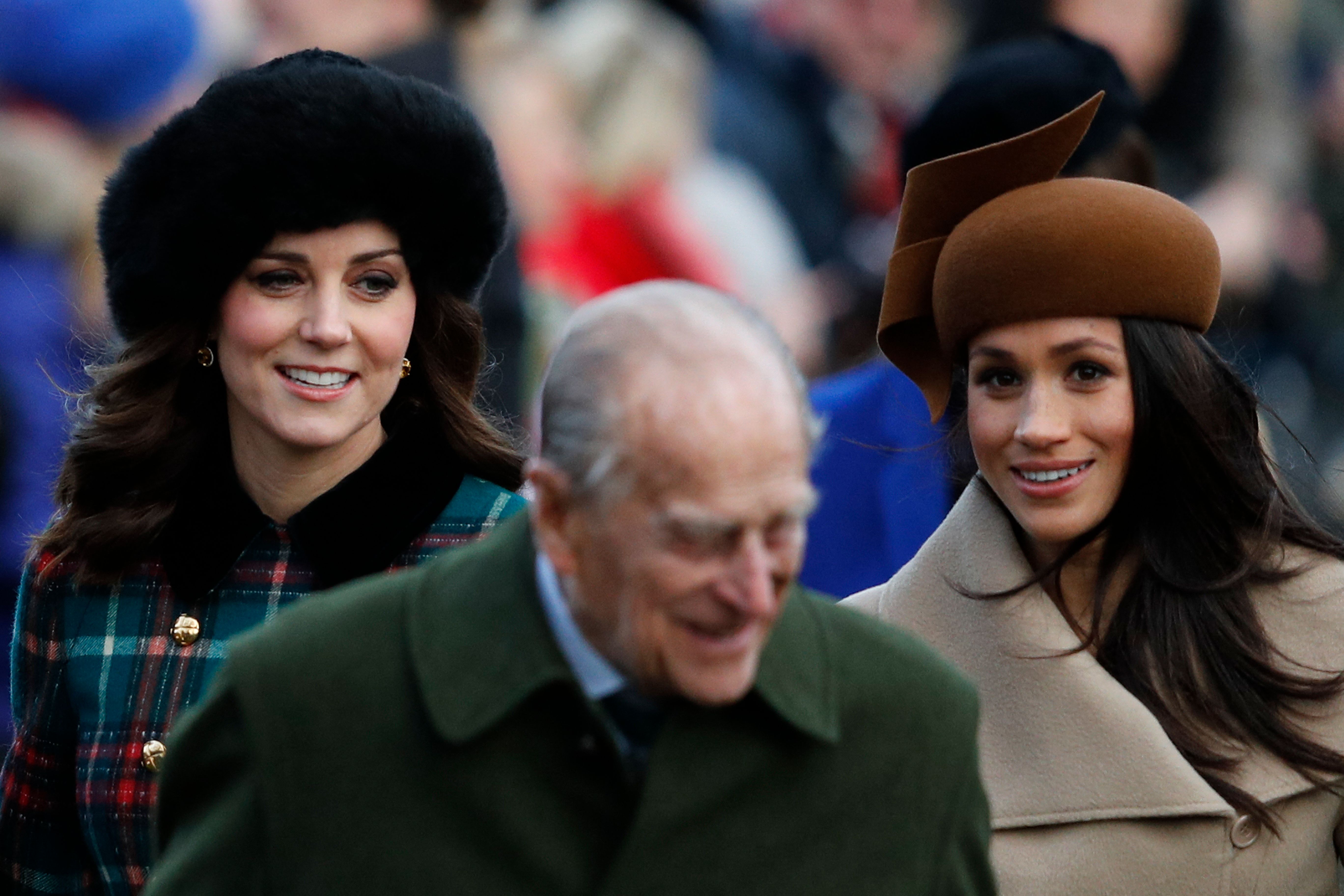 Duchess Kate, Prince Philip, and Meghan Markle at the Royal Family's traditional Christmas Day church service in Sandringham, Norfolk, on December 25, 2017. | Source: Getty Images
The wedding preparations clashed with Kate's difficult pregnancy with her last-born son, Prince Louis. Meghan told Winfrey that she'd forgiven her sister-in-law for the bridesmaid gown fitting incident and described her as a "good person."
Harry's wife also shared how Kate sent her flowers to apologize. The Duchess of Sussex also noted that if people loved her, they didn't have to hate Kate and vice versa; Morton revealed that Meghan bought William's wife a bracelet to show gratitude after the disagreement.
The biographer shared how the gold piece by Lisette Polny was given as an "elegant peace offering." The gesture was also allegedly extended to the Duchess of Cambridge's six closest friends to thank them for their support and assistance.
HARRY REACHED OUT TO WILLIAM TO INFLUENCE KATE'S BEHAVIOR TOWARD MEGHAN
Harry and Meghan tied the knot on May 19, 2018, at St. George's Chapel at Windsor Castle. William served as his brother's best man after Harry chose him, stating how he was "honoured to have been asked" to play the special role.
That was allegedly the beginning of the rift between the siblings [Princes William and Harry], and soon after that, the Sussexes established a separate office from the Cambridges.
According to Tom Bower's book, "Revenge: Meghan, Harry and the war between the Windsors," things between Harry and his brother changed after his marriage. In September 2018, the Sussexes were set to go to New Zealand and Australia on an official royal tour.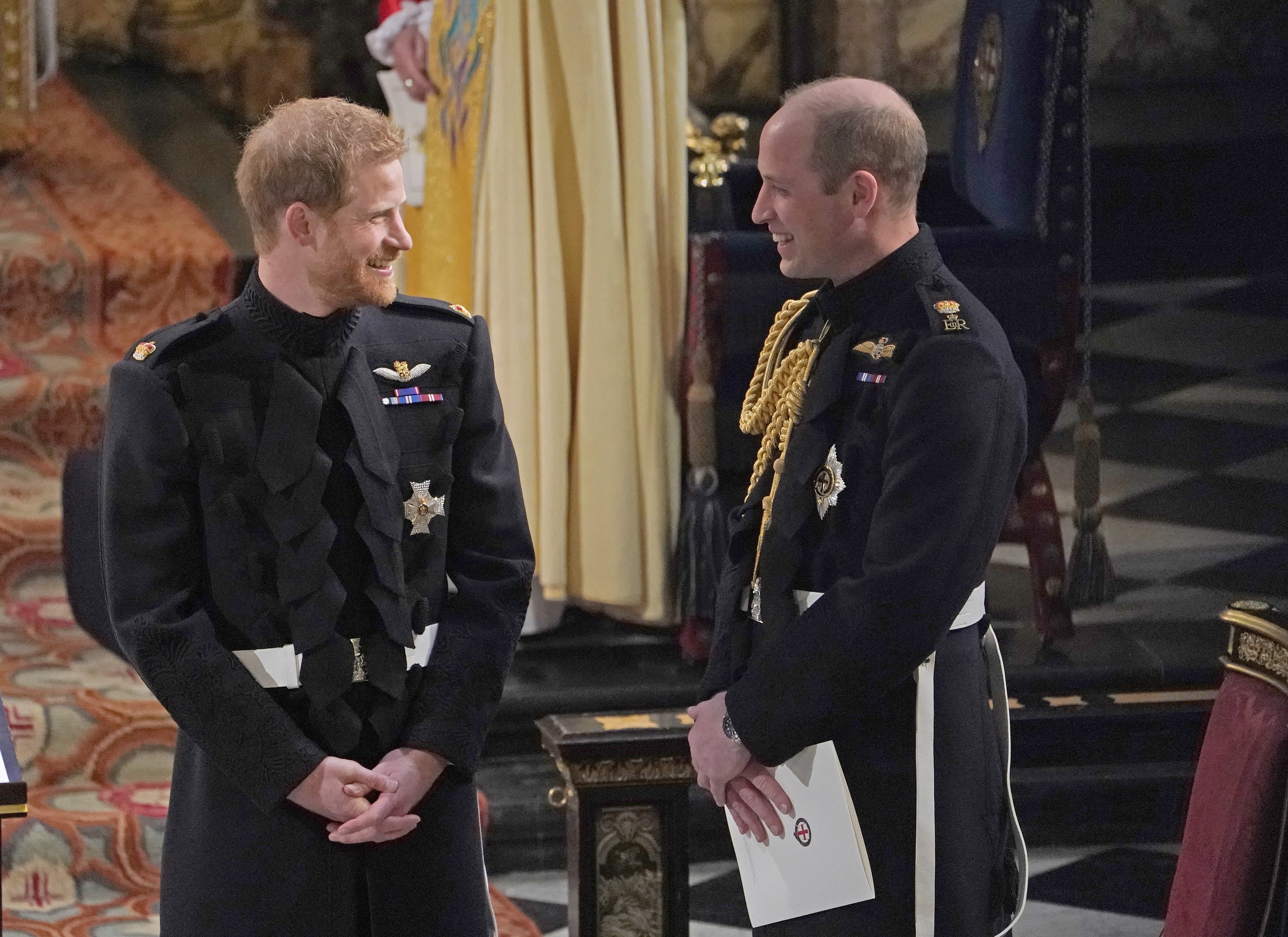 Prince Harry and Prince William at the former's wedding ceremony to Meghan Markle at St George's Chapel on May 19, 2018, in Windsor, England. | Source: Getty Images
Harry allegedly had a serious talk with William, probably seeking some support for his wife, whom the tabloids continued gunning for. Meghan was judged harshly for supporting her friends, not attending her husband's friend's wedding, and breaking protocol by opening her car door.
Harry reportedly asked his older brother that Kate "be friendlier" to his wife. Bower explained what the Duke of Sussex's thoughts and outlook were on the matter as told to the Duke of Cambridge, stating:
"Members of their family, said Harry, were not showing her sufficient support, respect, and friendship. Meghan, Harry believed, should be just as appreciated as their mother."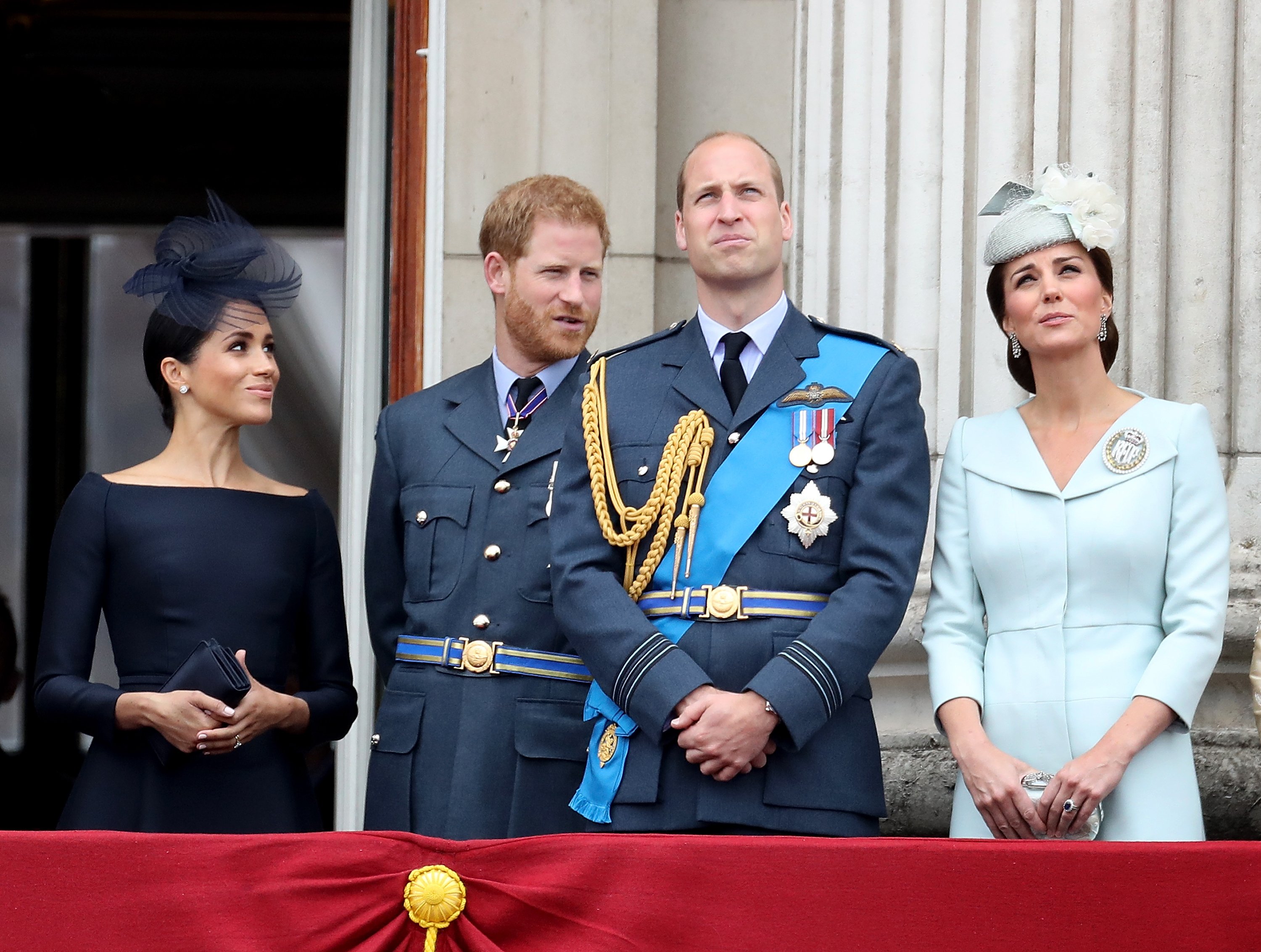 Duchess Meghan, Prince Harry, Prince William, and Duchess Kate watch the RAF flypast on the balcony of Buckingham Palace on July 10, 2018, in London, England. | Source: Getty Images
Sadly, William's response was "not sympathetic," although the author never stated what it was. That was allegedly the beginning of the rift between the siblings, and soon after that, the Sussexes established a separate office from the Cambridges.
Harry and his wife also got their own separate home in the UK and ultimately stepped back from their senior royal roles two years after their wedding. The couple now lives in the US with their two children, Archie and Lilibet, and no relationship has been re-established between William and Harry nor their wives.
Please fill in your e-mail so we can share with you our top stories!