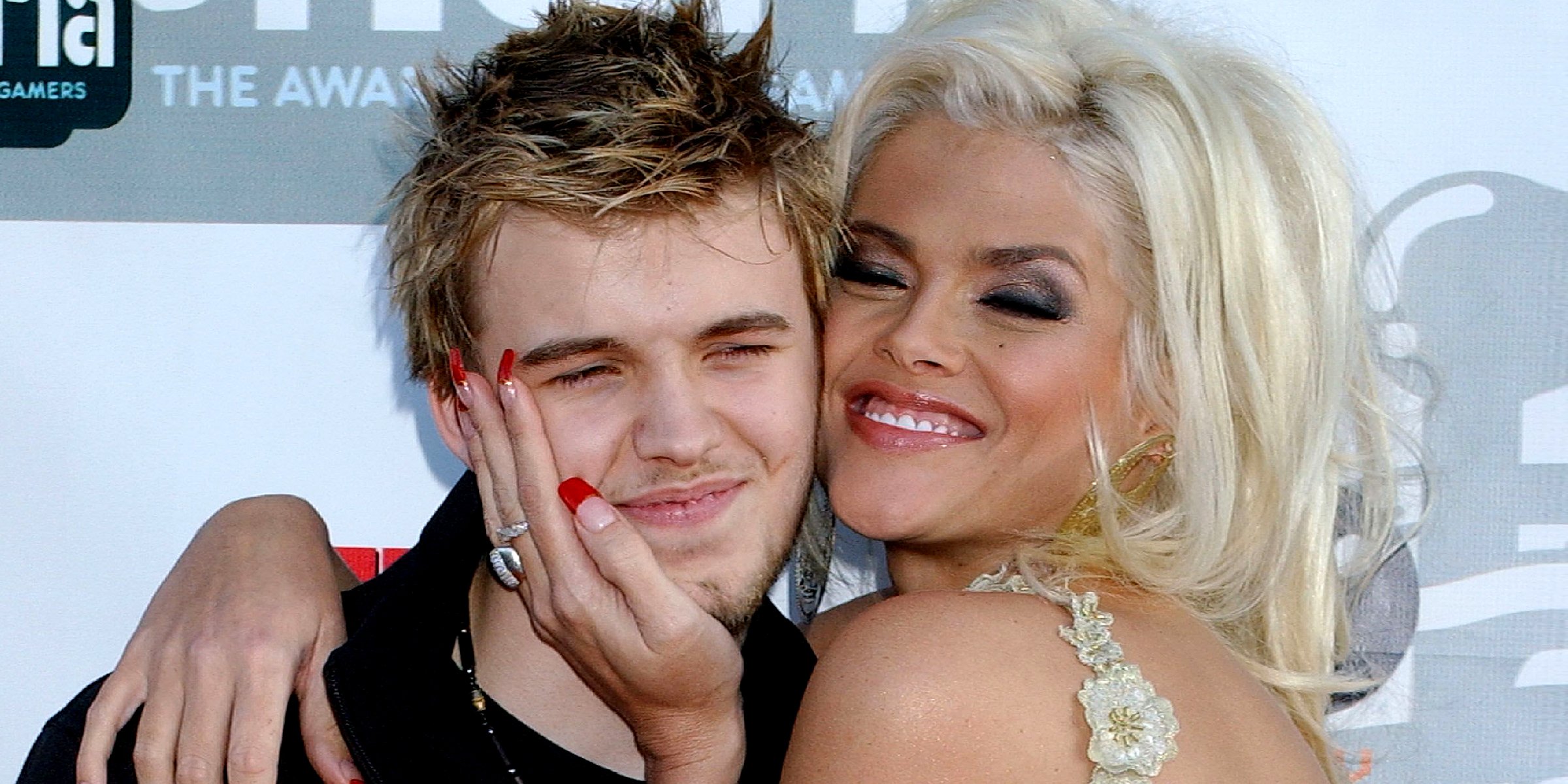 Getty Images
Daniel Wayne Smith Was Far from a Party Animal — Facts about Anna Nicole Smith's Son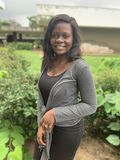 Anna Nicole Smith's son, Daniel Wayne Smith, was her firstborn, whom she shared with a former spouse. Both mother and son were extremely close. Sadly, he died untimely, and many fans are yet to understand how he really lived his life.
Anna Nicole Smith was a successful model and TV goddess. She worked with top brands, featured in films, and even owned a reality TV show on the E! Cable Network.
Amid her successes in the entertainment and fashion industry, the busy bee settled into playing the real-life motherly role to her kids. Anna shared a close bond with her son, Daniel Wayne Smith. He was the only constant male figure in her life.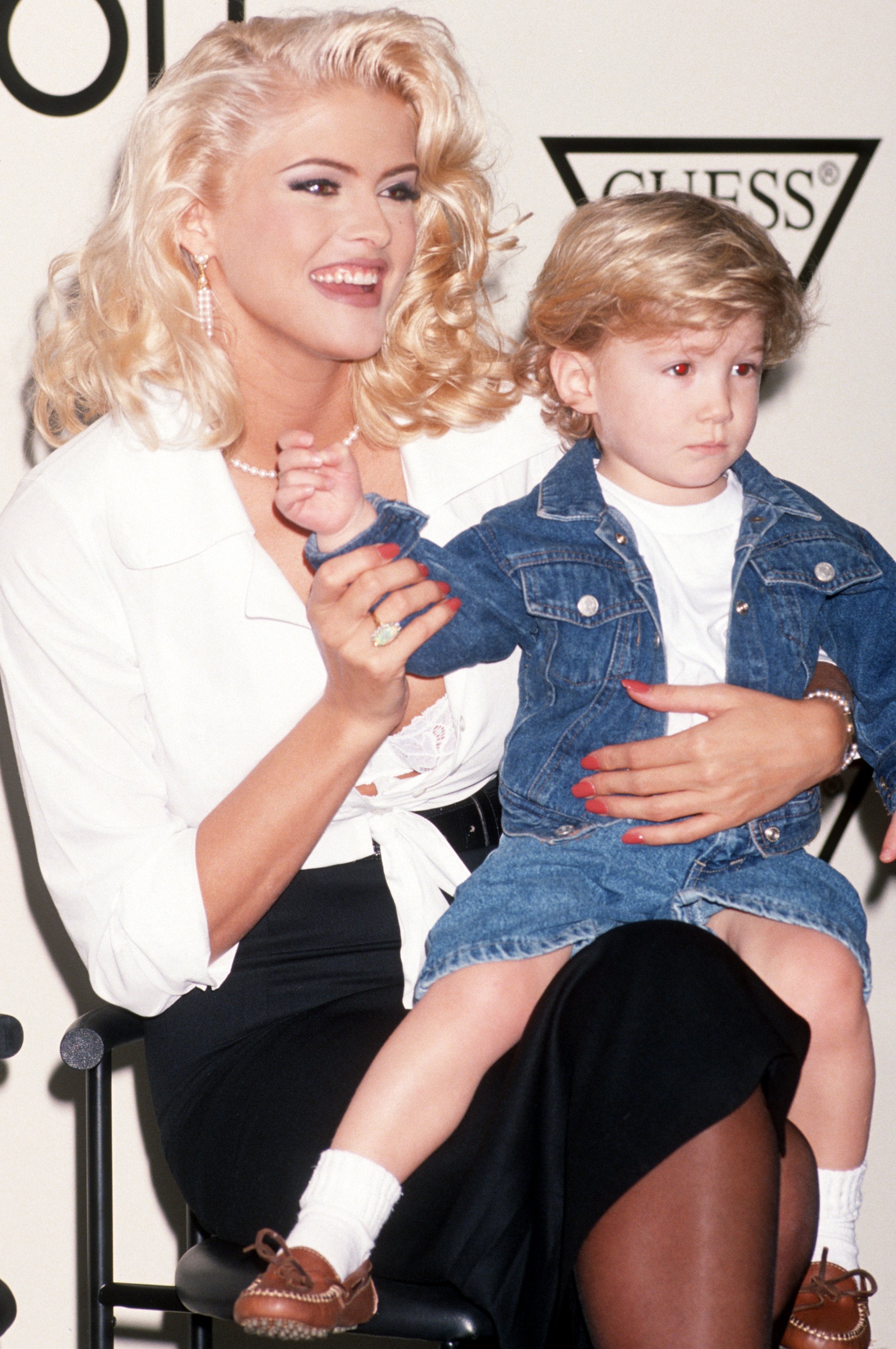 Anna Nicole Smith and son Daniel at Bullock's Store in Beverly Hills, California | Source: Getty Images
Daniel and his mother were inseparable until an unfortunate incident in 2006—Daniel was found dead. The younger Smith's untimely demise remains one of the most mystic deaths of all time.
Although Daniel did not hang around much to leave a historical imprint, he is still remembered as Anna Nicole Smith's son. Let's delve into everything worth knowing about his life.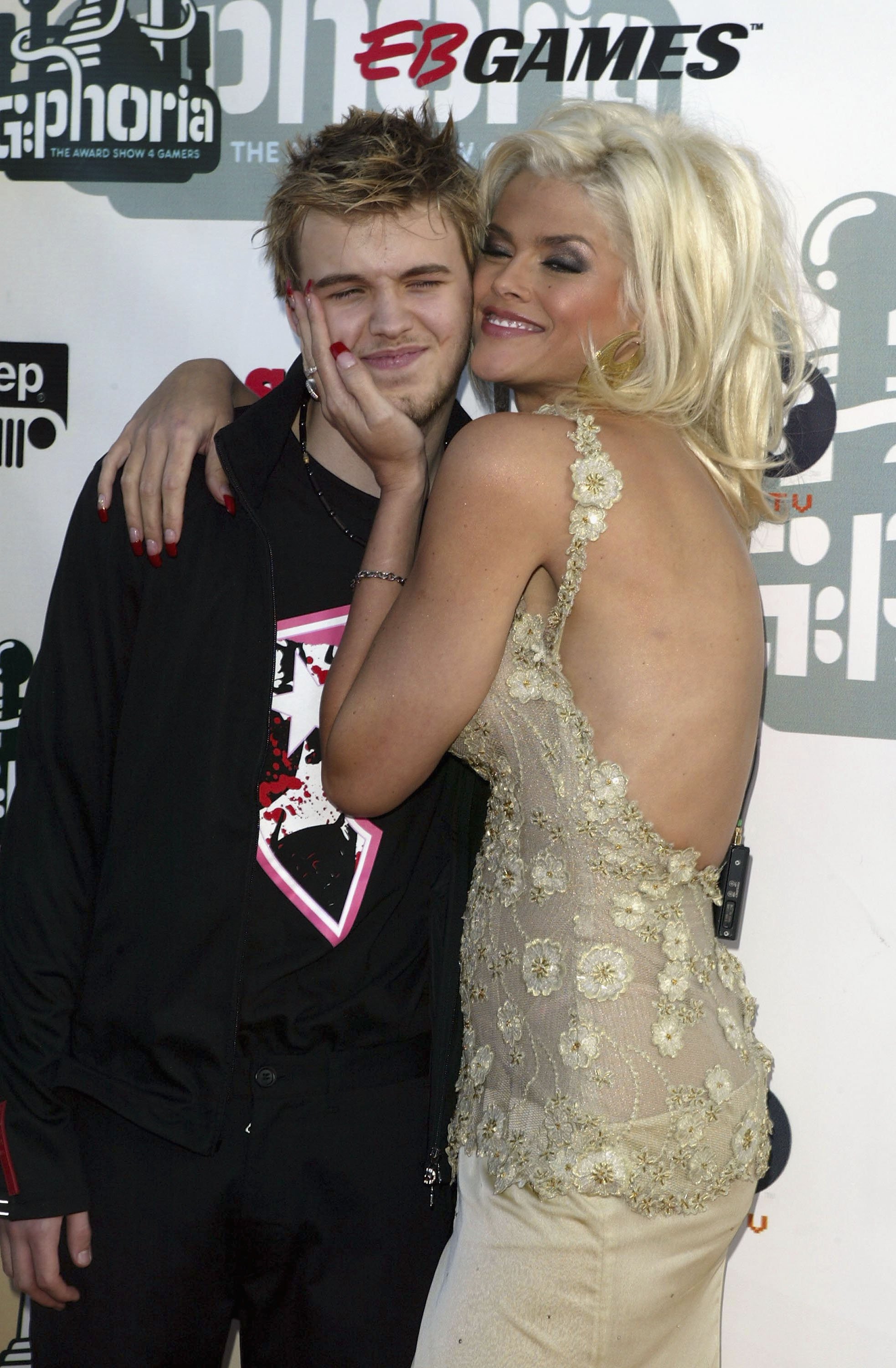 Model Anna Nicole Smith, and her son Daniel Smith arrive at G-Phoria - The Award Show 4 Gamers held on July 31, 2004 at the Shrine Auditorium, in Los Angeles, California. | Source: Getty Images
WHO WAS DANIEL SMITH?
Daniel's birthplace is Mexia, Texas. He was born on January 22, 1986, making his zodiac sign Aquarius. So it was no surprise that the young man acted independently and intelligently and loved to encounter unique experiences alone.
Before reaching 20, Anna's mini-me was an actor and producer. His acting credits included "To the Limit," "Skyscraper," and "Illegal Aliens." Unfortunately, Daniel did not have enough time to pad his resumé.
He died at age 20. Losing such a sweet soul so early was devastating to family and friends. Despite his successes, they described him as an easy-going person who was far from a party animal.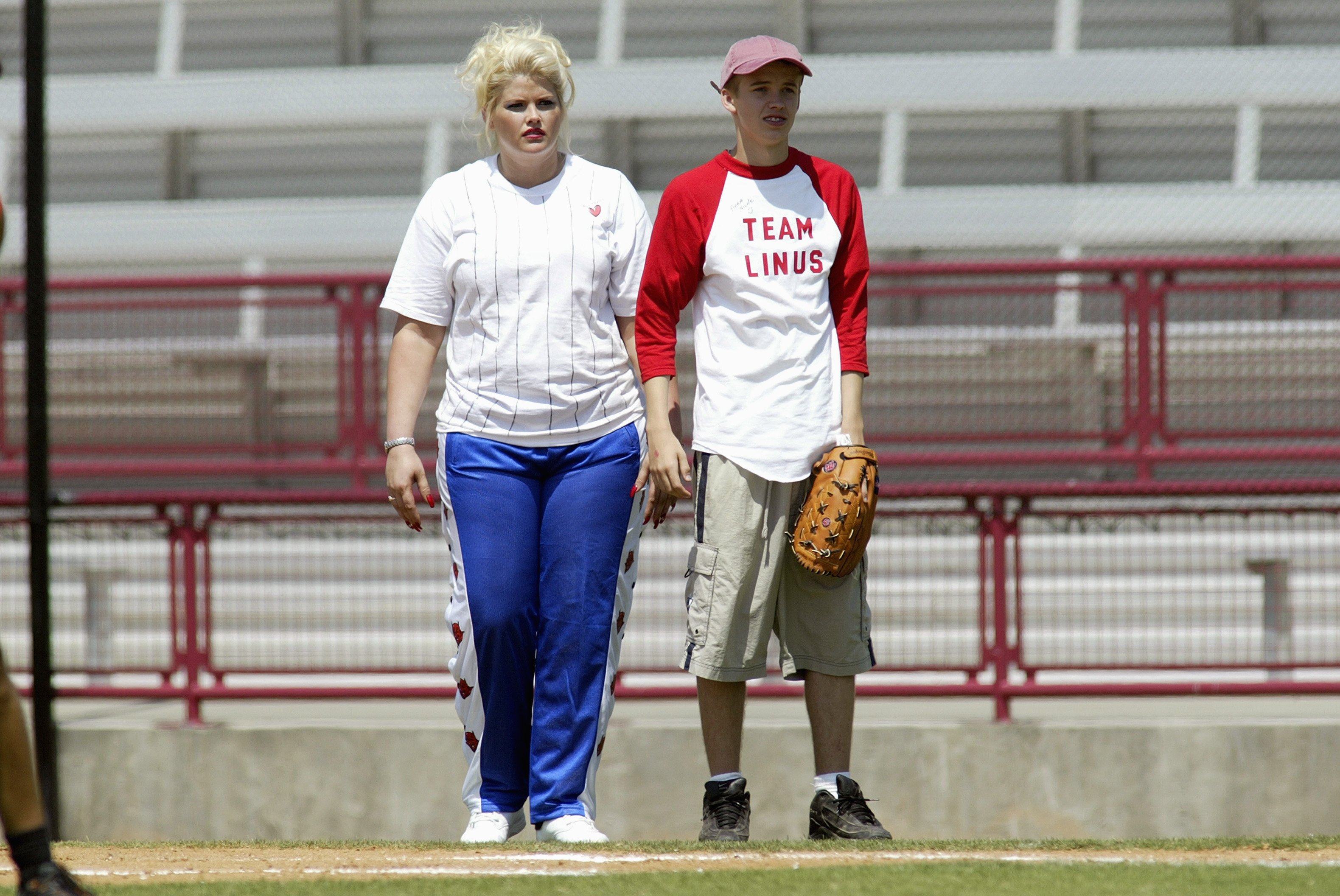 Anna Nicole Smith and son Daniel Wayne Smith participate in a charity softball game on June 30, 2002 at Dedeaux Field in Los Angeles, California. | Source: Getty Images
The young actor was a sucker for video games, including "Mortal Kombat." He also spent time watching Ben Stiller films and Japanese animé cartoons.
While recalling their friendship, Chelsey Leon, the then-17-year-old girl who became acquainted with the deceased because they attended the same private school, made impressive comments about Anna's beloved son. According to Leon:
"He never missed saying, 'Please and Thank you.' He was really intelligent and well-spoken."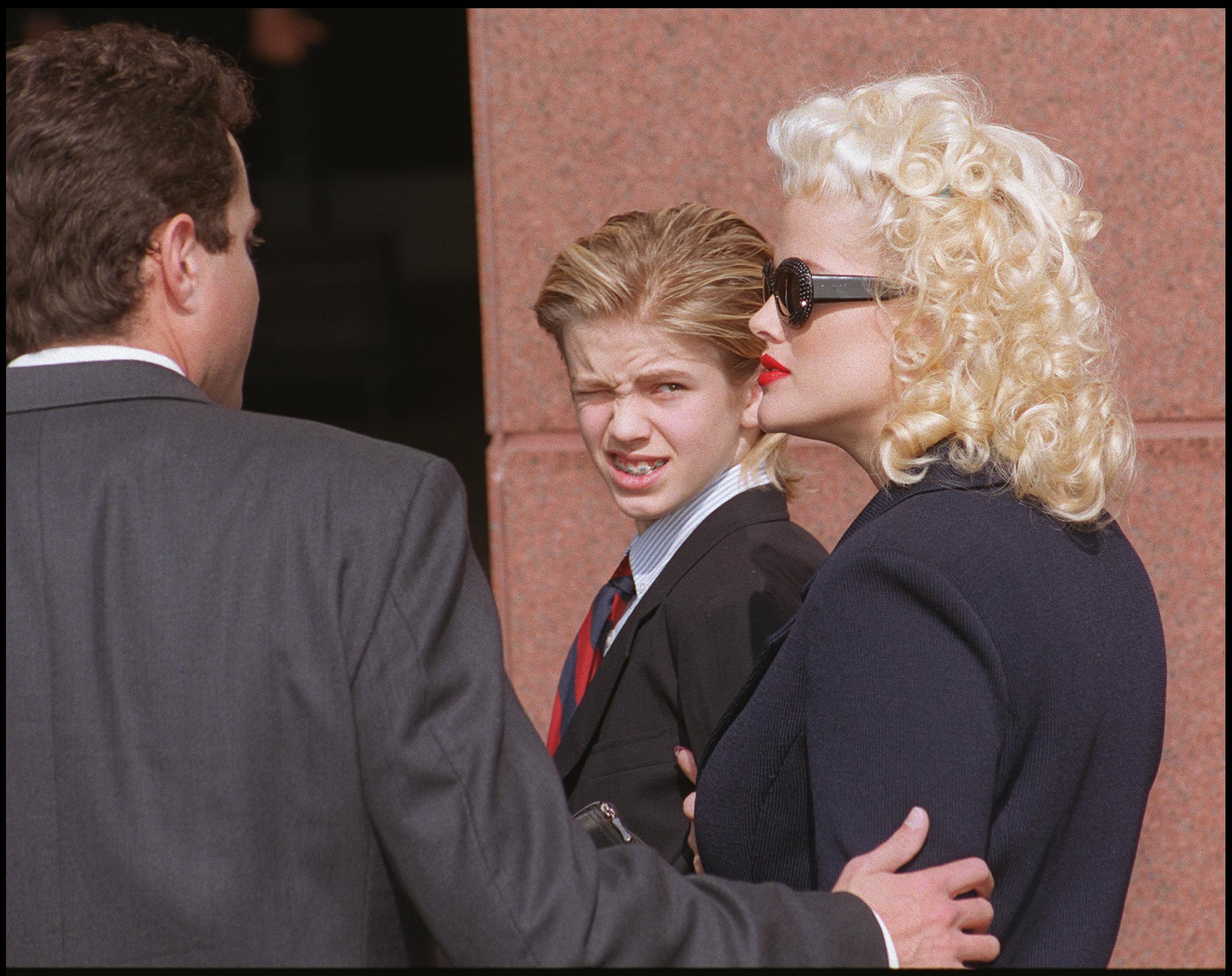 Anna Nicole Smith and her son attend LA Federal court to try and gain control of part of the estate of her late husband, billionaire J. Howard Marshall in Los Angeles, California. | Source: Getty Images
FAMILY OF DANIEL SMITH
Daniel's parents were supermodel Anna and Billy Smith. Anna, born Vicki Lynn Hogan, changed her name before stardom. Also, she was a young bride and mother.
Her first marriage was to Billy. At age 18, the actress welcomed her firstborn. Soon after childbirth, Anna separated from her husband to become a single mom.
Although catering to her young son was difficult, she was determined to give him the best life. So she worked more than two jobs— in Red Lobster, Wal-Mart, a restaurant, and a strip club.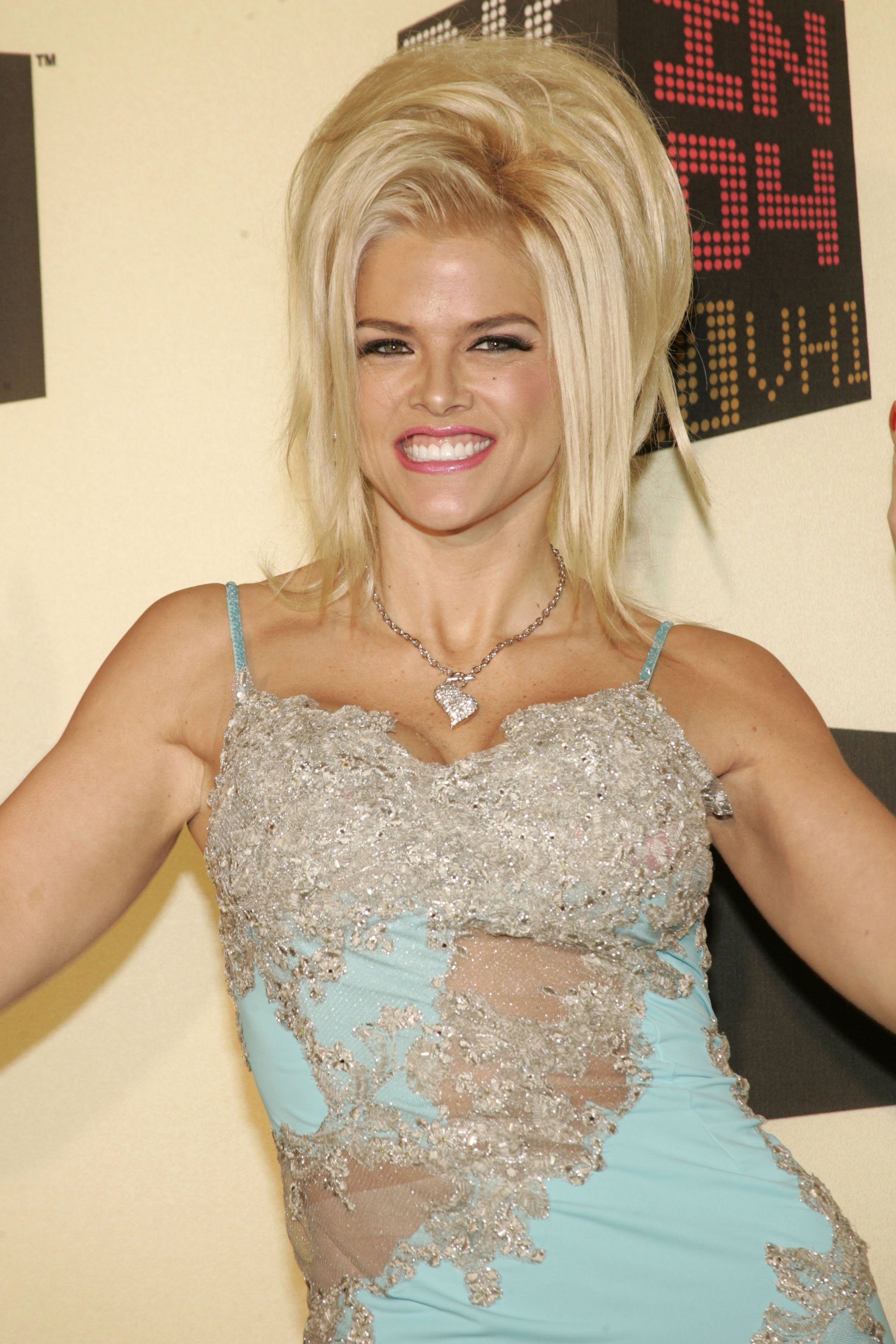 Anna Nicole Smith during VH1 Big in '04 - Arrivals at Shrine Auditorium in Los Angeles, California, United States. | Source: Getty Images
During her time at the club, she met a much older man, J. Howard Marshall. Marshall was also a wealthy businessman. The pair were smitten with each other, so they proceeded with a love story.
As her romance with Marshall fired hot, Anna rose to prominence in the entertainment and fashion industry through his help.
First, Anna graced the cover of a Playboy magazine and went on to model for big names like Guess and H&M. She also appeared in the famed comedy series titled "Naked Gun 33 & A Third."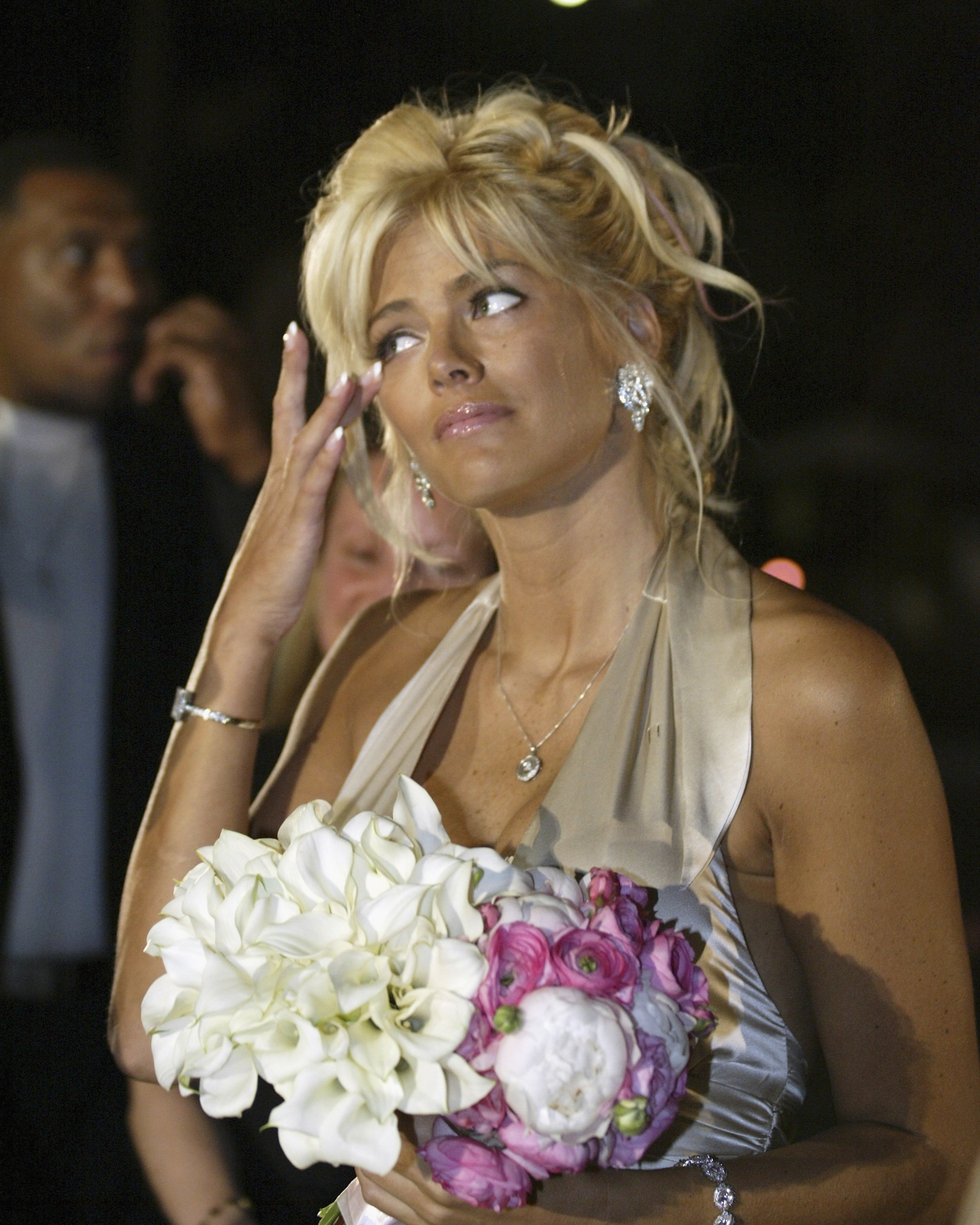 Anna Nicole Smith at the Seminole Hard Rock Hotel and Casino on July 21 2005 | Source: Getty Images
While Anna gained fame, she never missed the chance to be close to her son. Even when she was in another relationship or invited a guest over, the doting mother found ways to be with her son.
According to a family friend, Daniel was an excellent child. He never troubled Anna and always did as he was instructed. The Japanese animé fan also spent weekends watching TV with his mother and stepfather, Howard K. Marshall.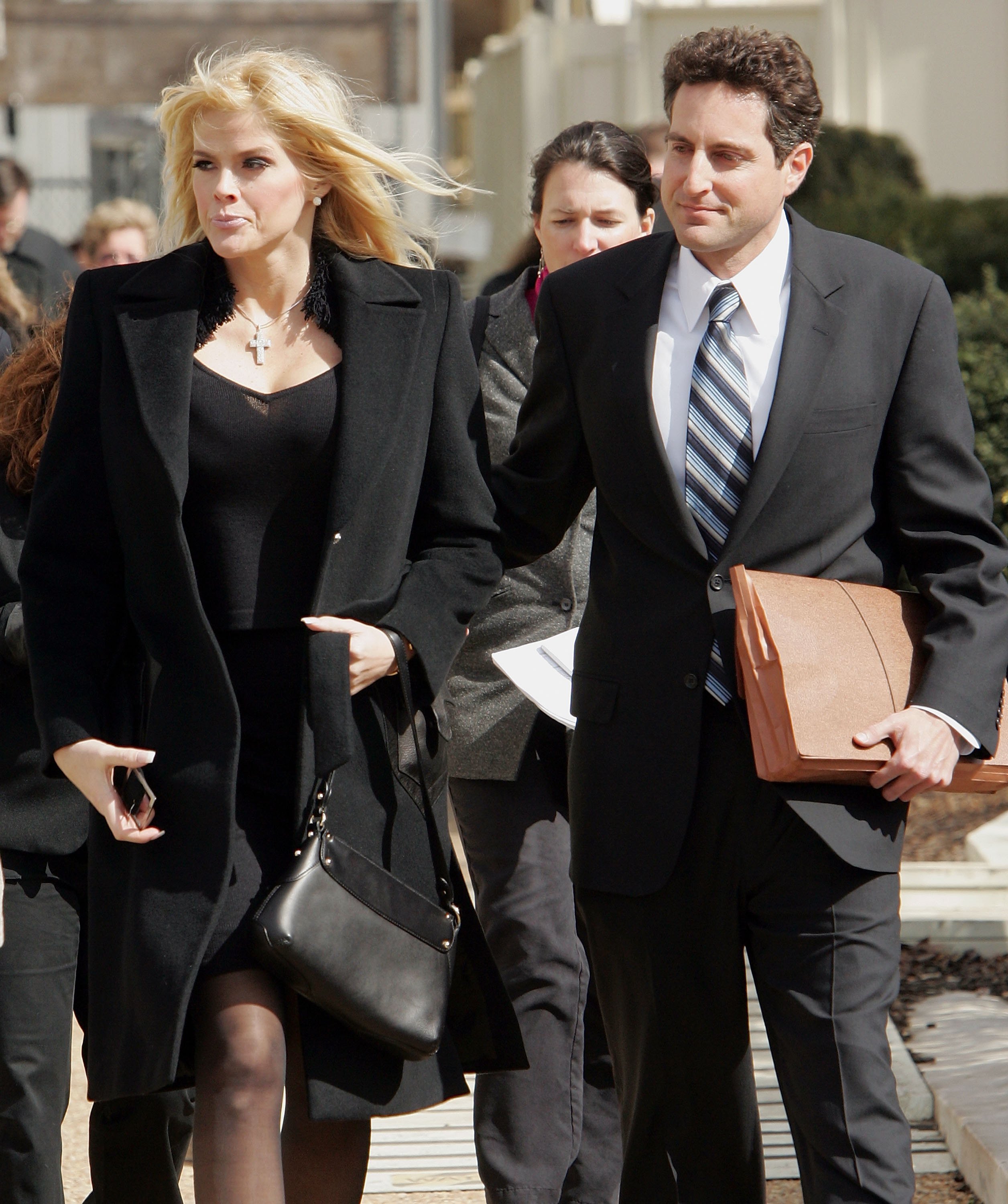 Anna Nicole Smith departs with her attorney, Howard Stern (R), at the U.S. Supreme Court February 28, 2006 in Washington DC.| Source: Getty Images
Sadly, it was not the same with his father. The last time Billy spoke to Daniel was when he was a toddler. They did not have a relationship. However, when Billy heard about his death, he was in total disbelief. In his words:
"It's so sad. I hated that it happened. He was so young. I'm sort of in shock right now."
Daniel was on his way to becoming the best brother in the world. He had visited his mother in the Bahamas following news of her second child, a daughter, but never made it back home, as he died there. He only shared a few hours with the newborn.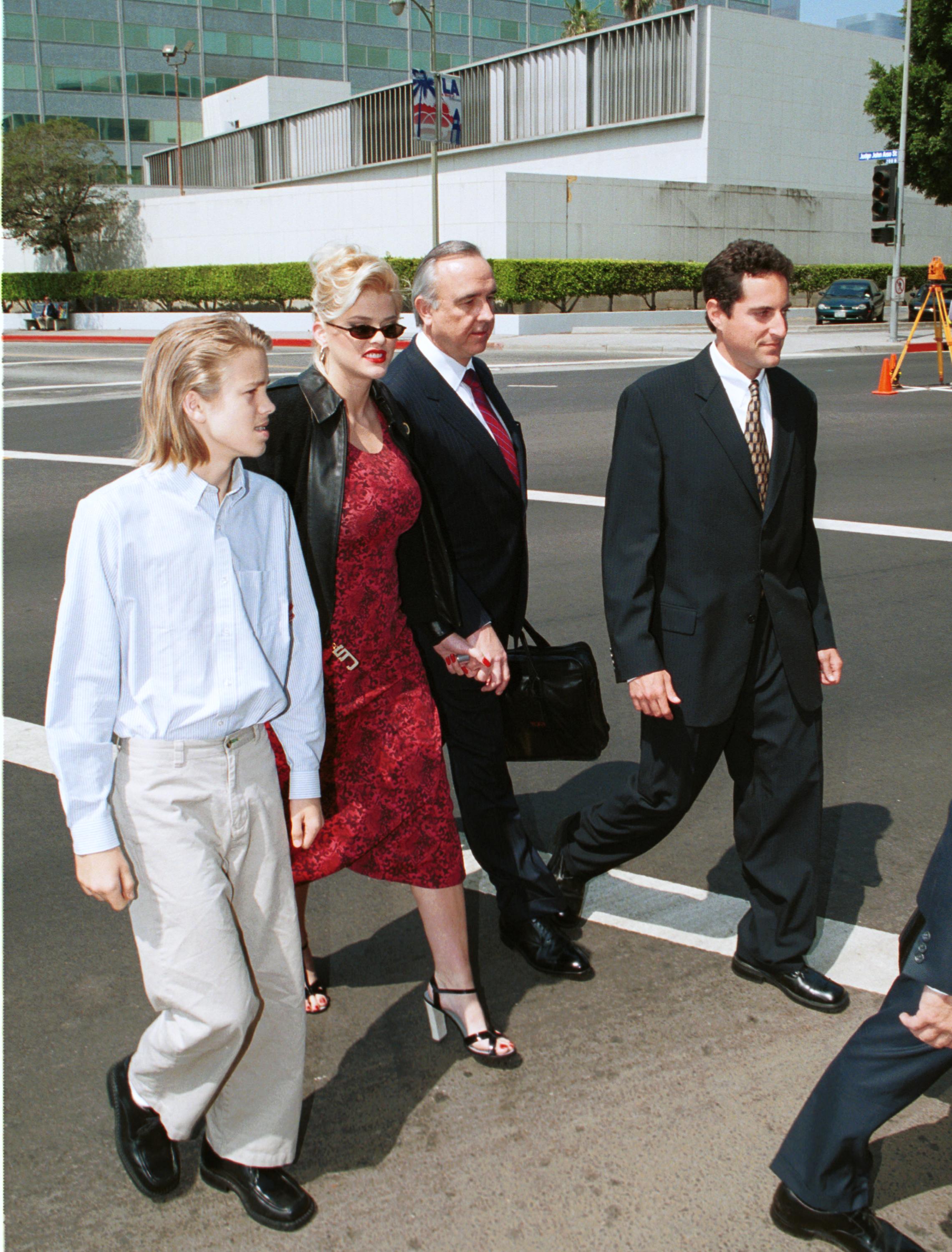 Model Anna Nicole Smith (in sunglasses) with her son Daniel (left) and her attorneys outside the Los Angeles courthouse July 25, 2000 in Los Angeles, Ca. | Source: Getty Images
INSIDE THE LAST DAYS OF DANIEL
Daniel lived in Los Angeles, where he also schooled. Once he heard that his mother had delivered a baby girl, the actor raced to be with them. A close friend revealed that he had been complaining of stomach aches, but people around noticed the burning desire to be with his family. So eventually, he got on a plane and headed to the Bahamas.
Daniel's last hours were full of excitement. He appeared ecstatic to have a younger sibling, and even though she was his half-sister, he showed genuine concern and care for the child.
The actor took photos with the newborn, rocked her in his arms, and finally fell asleep in the hospital, next to mother and child. Unfortunately, when Anna woke up in the morning, she tugged at her son, but he was unresponsive. Stern checked on Daniel, and soon, the medical staff examined him. Sadly, they concluded that he had died during his sleep.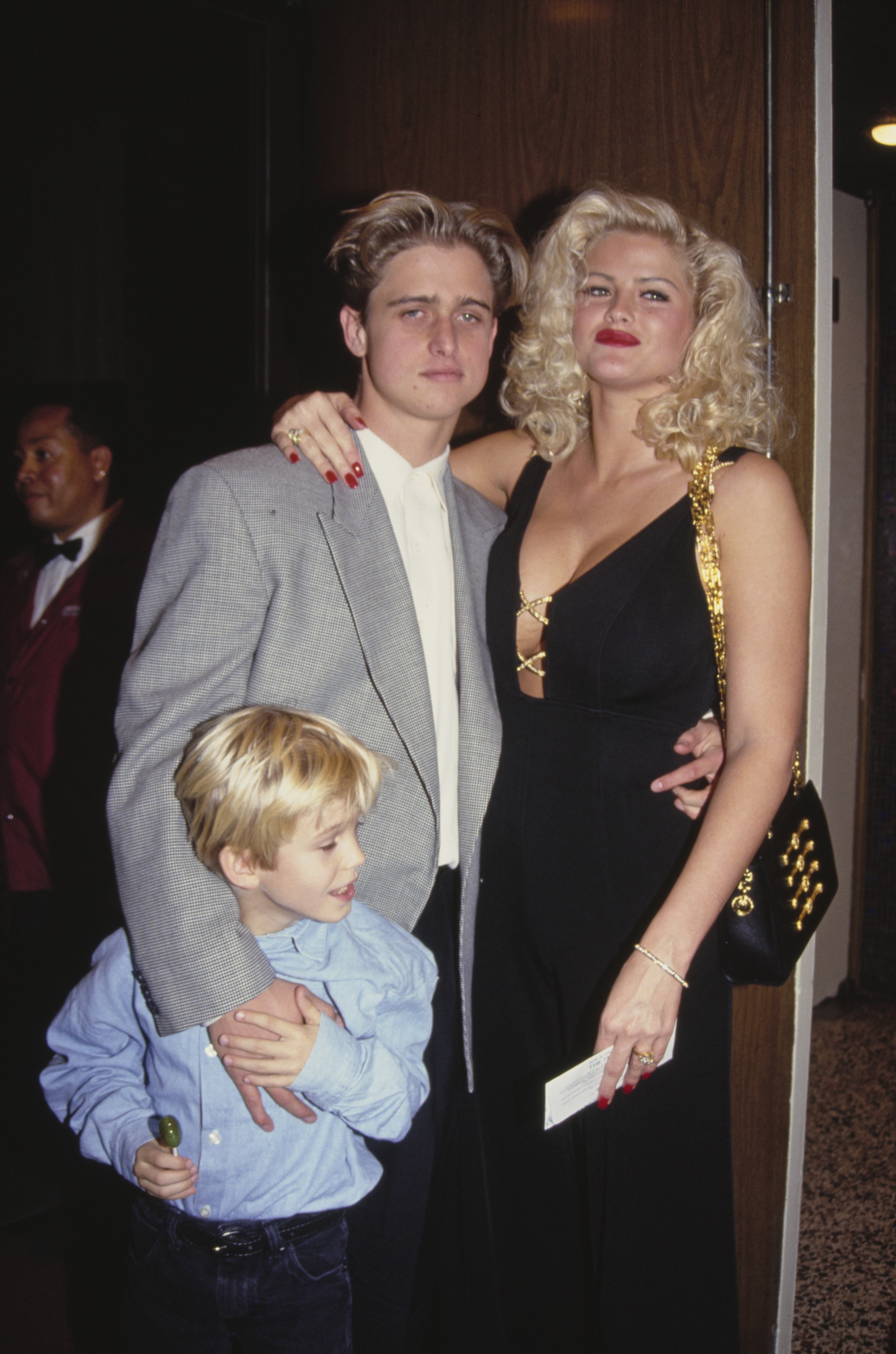 Daniel Ross, Anna Nicole Smith, and her son, Daniel Wayne Smith at Club Tatou in Los Angeles, California, 11th November 1993. | Source: Getty Images
By 10.05 am, the doctors pronounced Daniel, who walked in full of life, and infectious smiles, a dead man. It was unbelievable and even bothersome as the authorities struggled to understand the cause of his death.
Sources confirmed that there was no foul play or illegal consumption of drugs. In addition, pathologists ruled out infection, blood disease, cancer, brain tumor, or suicide.
In the end, they were left with studying his health background. That was when they realized that Daniel had suffered from depression. The actor was even hospitalized and was placed on an antidepressant.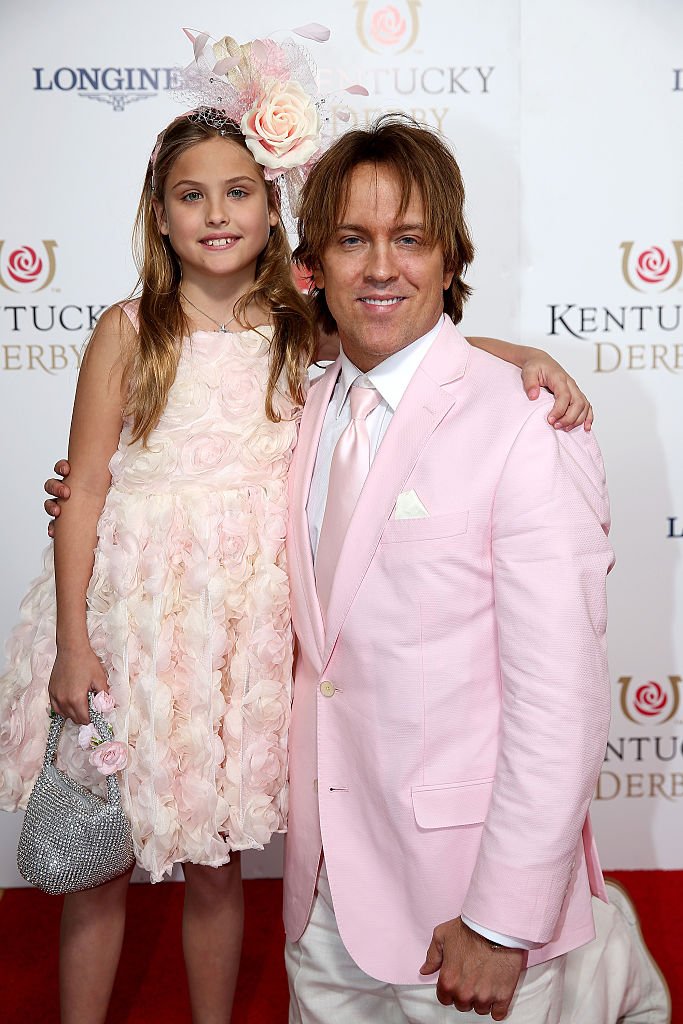 Anna Nicole Smith's daughter Dannielynn with her father Larry Birkhead at Churchill Downs on May 2 2015 in Louisville Kentucky | Source: Getty Images
DEATH OF DANIEL SMITH
Medical reports did not confirm that he ingested the drug on the day of his death. However, the possible conclusion from Cyril Wecht, Anna's hired pathologist, was that he suffered a fatal heart condition or an accidental overdose by combining the antidepressant with another drug. He said:
"He had died as a result of three drugs — methadone, along with the antidepressants Lexapro and Zoloft. I would say that they were all at high therapeutic levels, and none on its own was at a lethal level."
Govinda Raju, the Bahamian doctor who performed the official autopsy, corroborated this explanation. Following Daniel's death, an inquest was conducted to bring witnesses before the jury; even though no one was found guilty, it is a standard procedure in the Bahamas, especially when someone dies suddenly.
Please fill in your e-mail so we can share with you our top stories!
The information in this article is not intended or implied to be a substitute for professional medical advice, diagnosis or treatment. All content, including text, and images contained on news.AmoMama.com, or available through news.AmoMama.com is for general information purposes only. news.AmoMama.com does not take responsibility for any action taken as a result of reading this article. Before undertaking any course of treatment please consult with your healthcare provider.