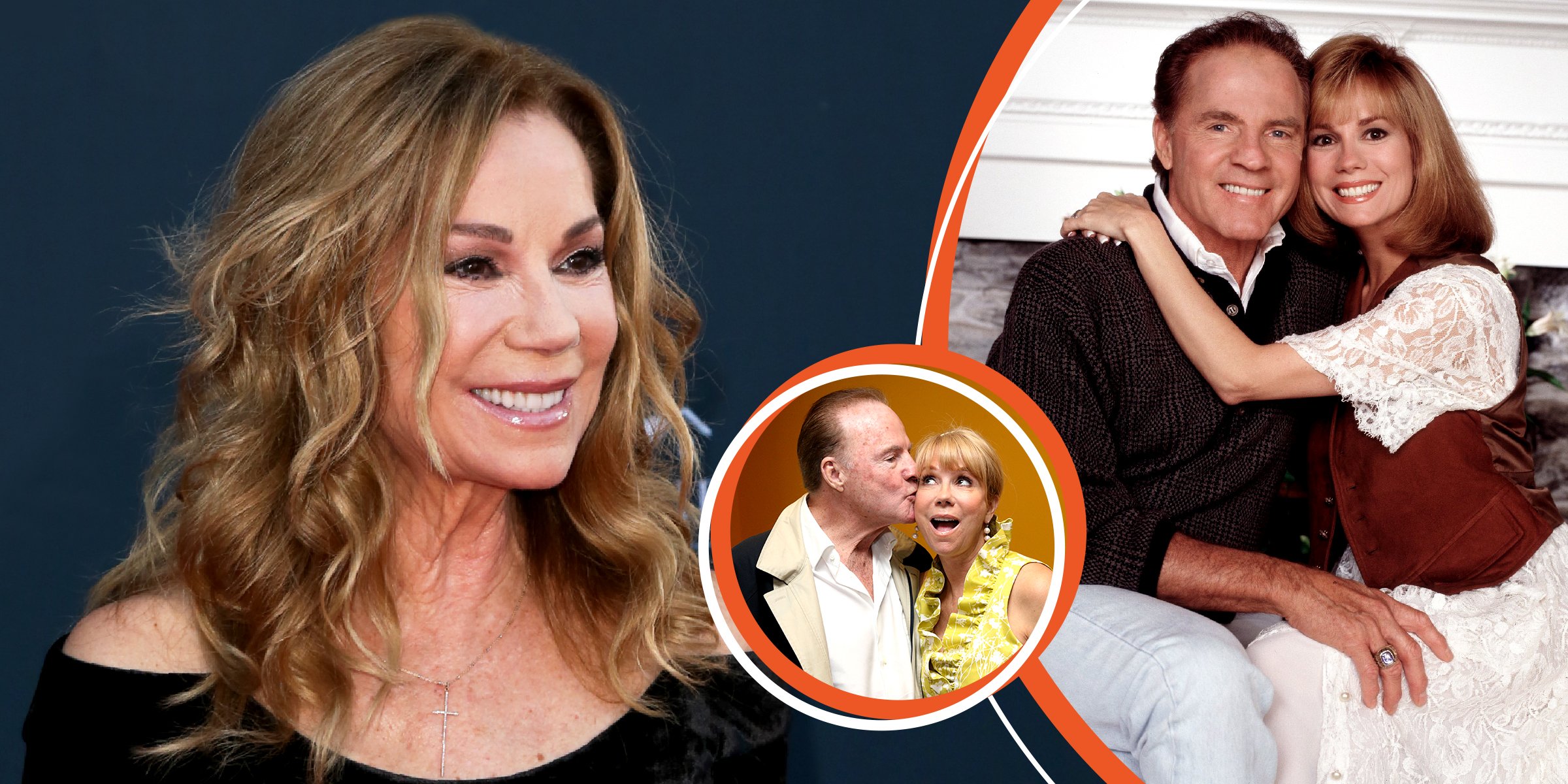 Getty Images
Kathie Lee Gifford Says Meeting Spouse of 30 Years Was 'A God Wink' — She Met New Love after He Passed

Following the loss of the love of her life, Kathie Lee Gifford scaled through a heartbroken phase, struggling to get over the tragedy. She has since found happiness again in a new love interest.
For Kathie Lee Gifford, meeting her late husband, Frank Gifford, was a fate set in the stars from the onset. The two met over three decades ago on the set of "Good Morning America."
The television personality once recalled this chance meeting, saying she was strolling through the building by 4 in the morning when someone in the dressing room attempting to put on his contact lenses caught her attention.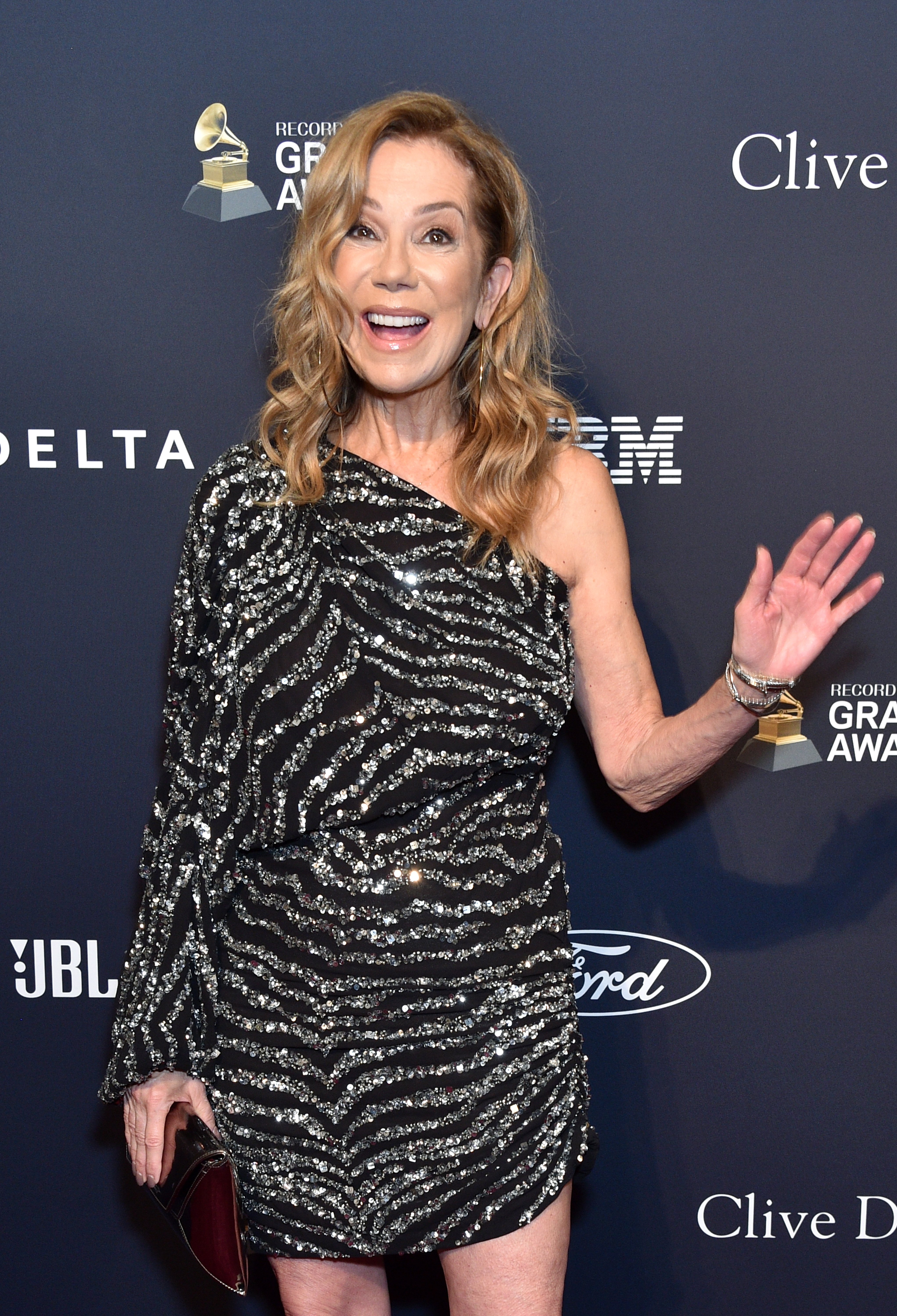 Kathie Lee Gifford attends the Pre-GRAMMY Gala and GRAMMY Salute to Industry Icons Honoring Sean "Diddy" Combs on January 25, 2020 in Beverly Hills, California. | Source: Getty Images
According to her, the figure had "the best set of buns" she ever saw, prompting her to stir a conversation. The NFL player gave her a positive response in return, and they hit it off after that.
Before long, the two tied the knot and lived in marital bliss for the next thirty years. Kathie described the momentous meeting as a "God wink" predestined to happen. She reflected:
"That's what's called a God Wink, that's when the divine and the human intersect. I was supposed to be in that hallway that day, he was supposed to be in that room putting on contact lenses."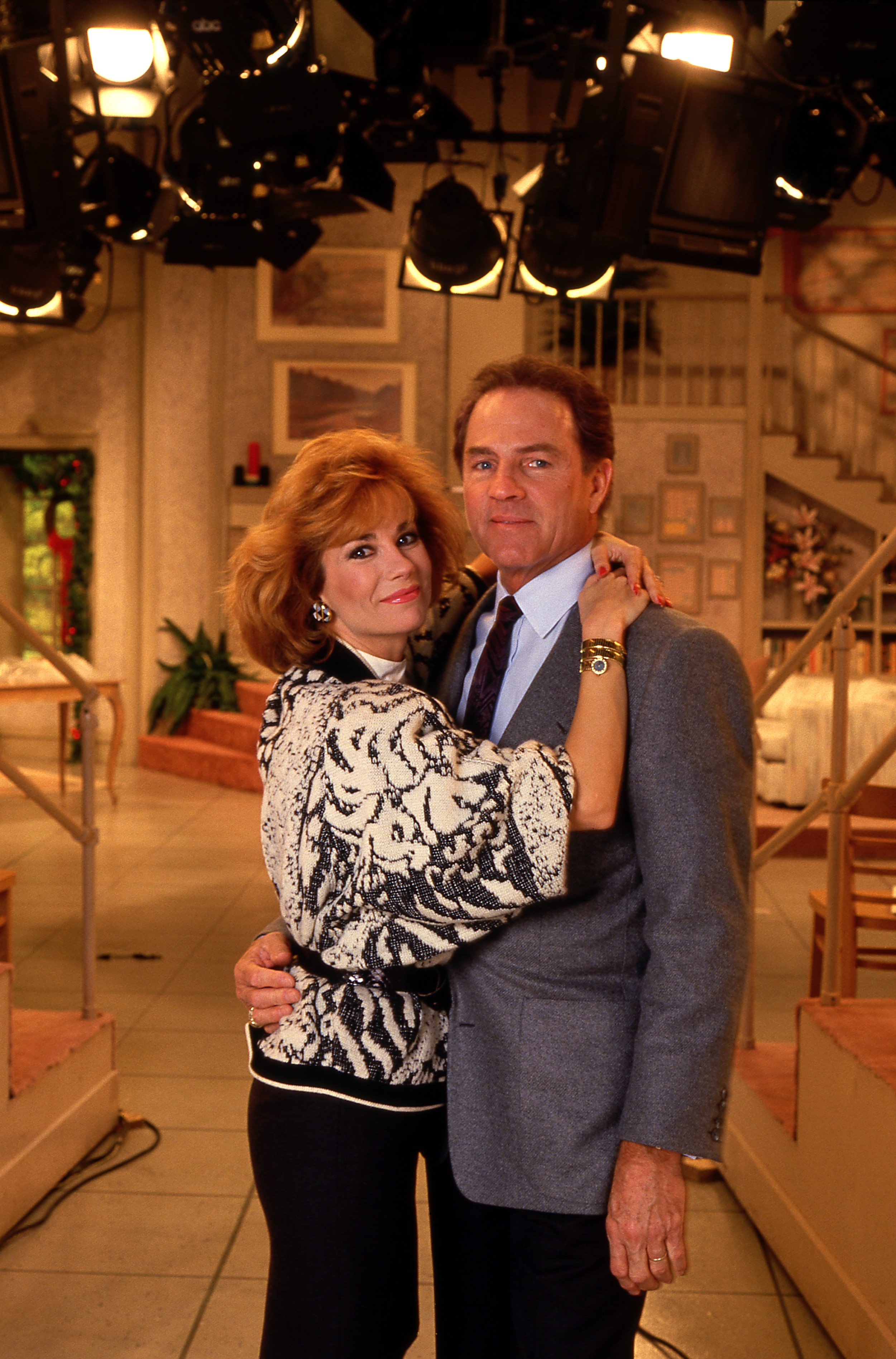 KKathie Lee Gifford and Frank Gifford on 'Good Morning America', circa 1988 | Source: Getty Images
The couple welcomed two children, Cassidy and Cody Gifford, who joined Frank's three kids from previous relationships. Sadly, death came knocking in August 2015, cutting short their years of bliss.
A LOVE STORY CUT SHORT BY DEATH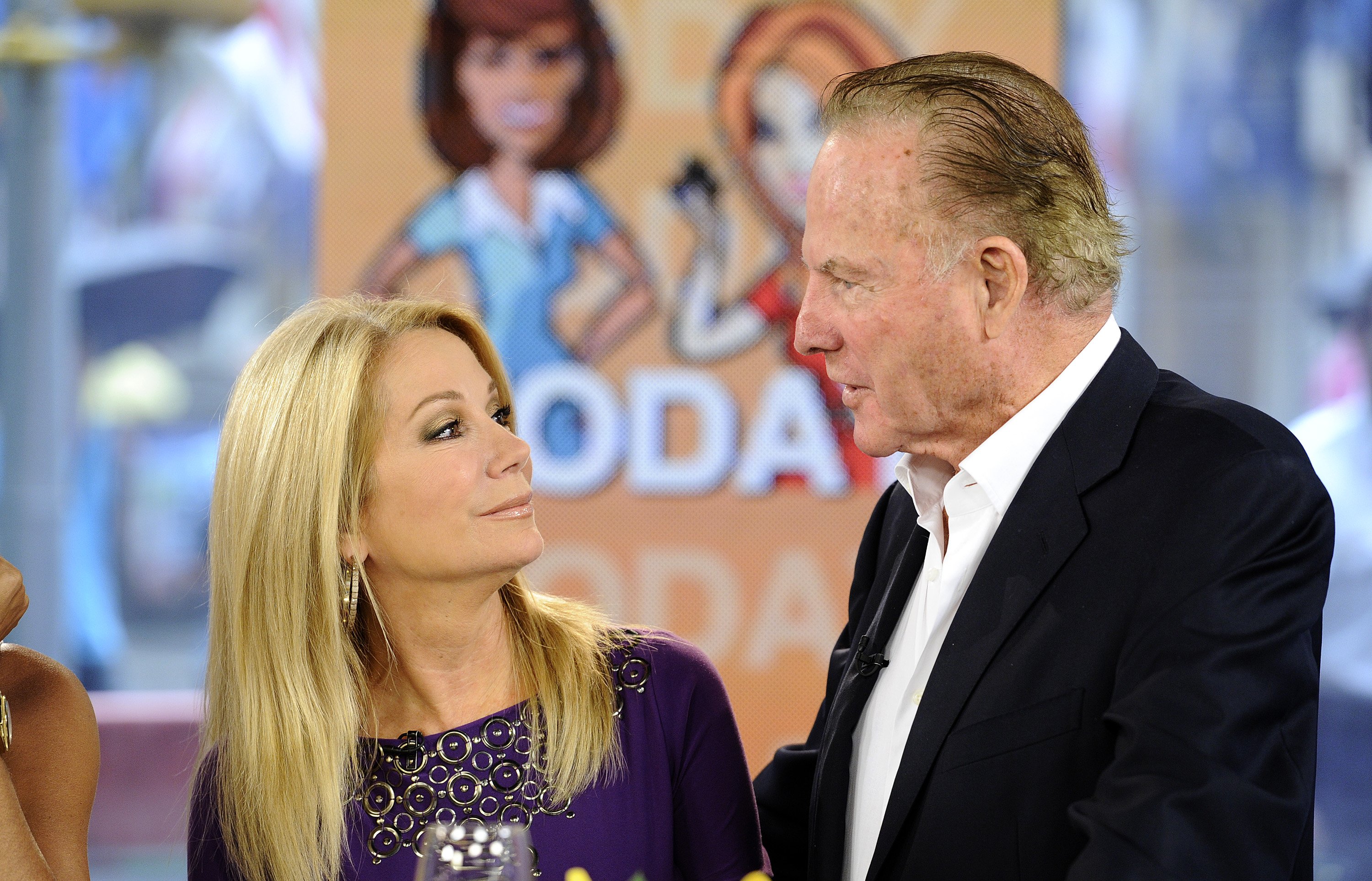 Kathie Lee Gifford and Frank Gifford appear on NBC News' "Today" show | Source: Getty Images
Kathie Gifford's husband, Frank Gifford, was 84 when he passed away suddenly in his Connecticut home, leaving behind his blended family of five kids and a wife. Reports ascertained that the NFL legend died from natural causes just days before his 85th birthday.
Following his demise, Frank's family released a statement confirming the news and paying tribute to the icon who led an extraordinary life. The family also requested privacy as they dealt with the loss of their beloved patriarch.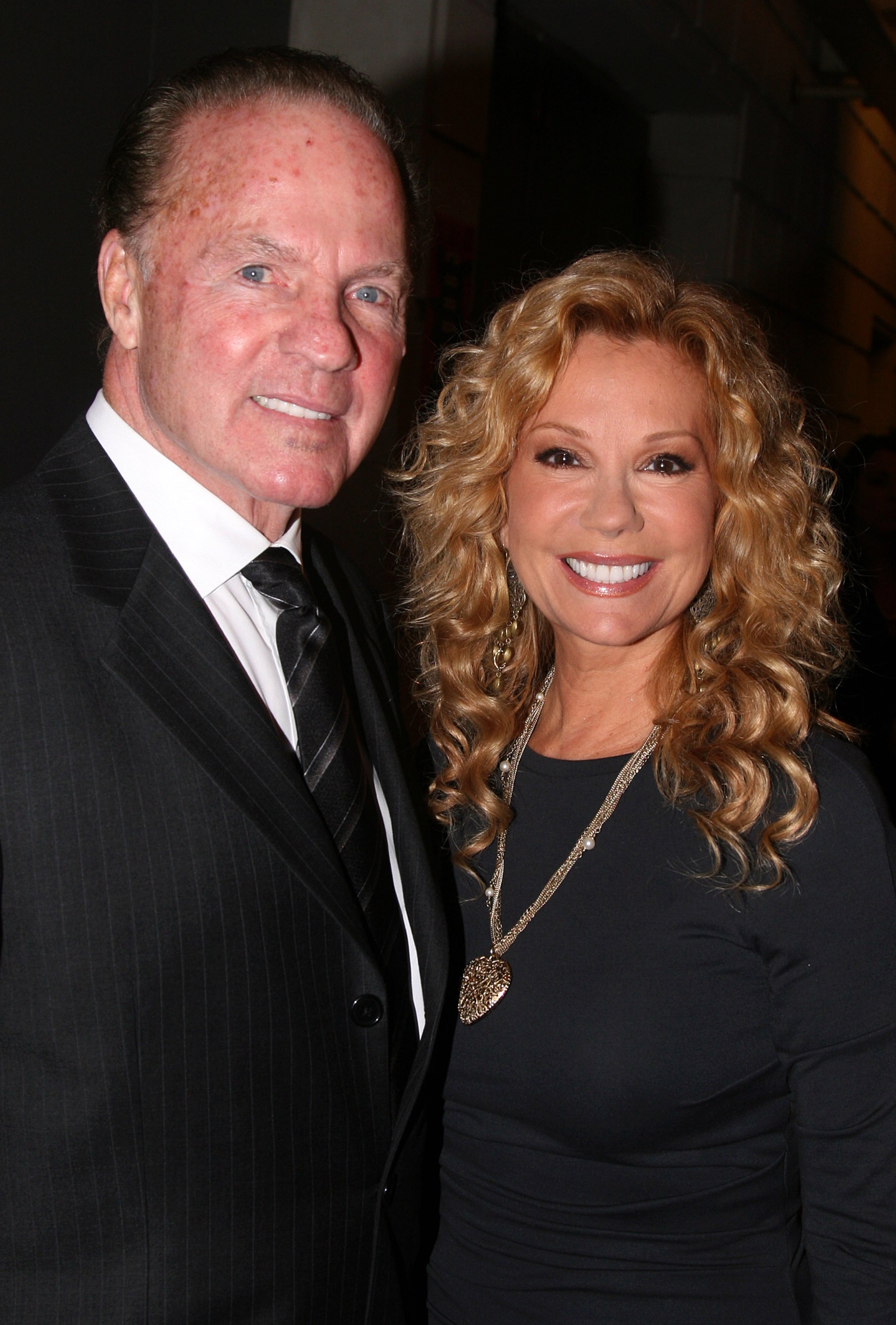 Frank Gifford and Kathie Lee Gifford attend the opening night of "Cyrano" on Broadway at The Richard Rodgers Theater November 1, 2007 in New York City. | Source: Getty Images
However, Kathie never quite got over that loss. Contrariwise, she spent years struggling to accept her husband's death and come to terms with her status as a widow. That proved tougher than she expected. She admitted the new reality seemed weird for the longest time.
The former host of "Today" could only bring herself to take off her wedding ring on the first anniversary of Frank's passing. Opening up about her struggles, the mother of two once said:
"In some ways, it seems like yesterday, and in some other ways, it seems like 15 years. It's just weird. You have waves."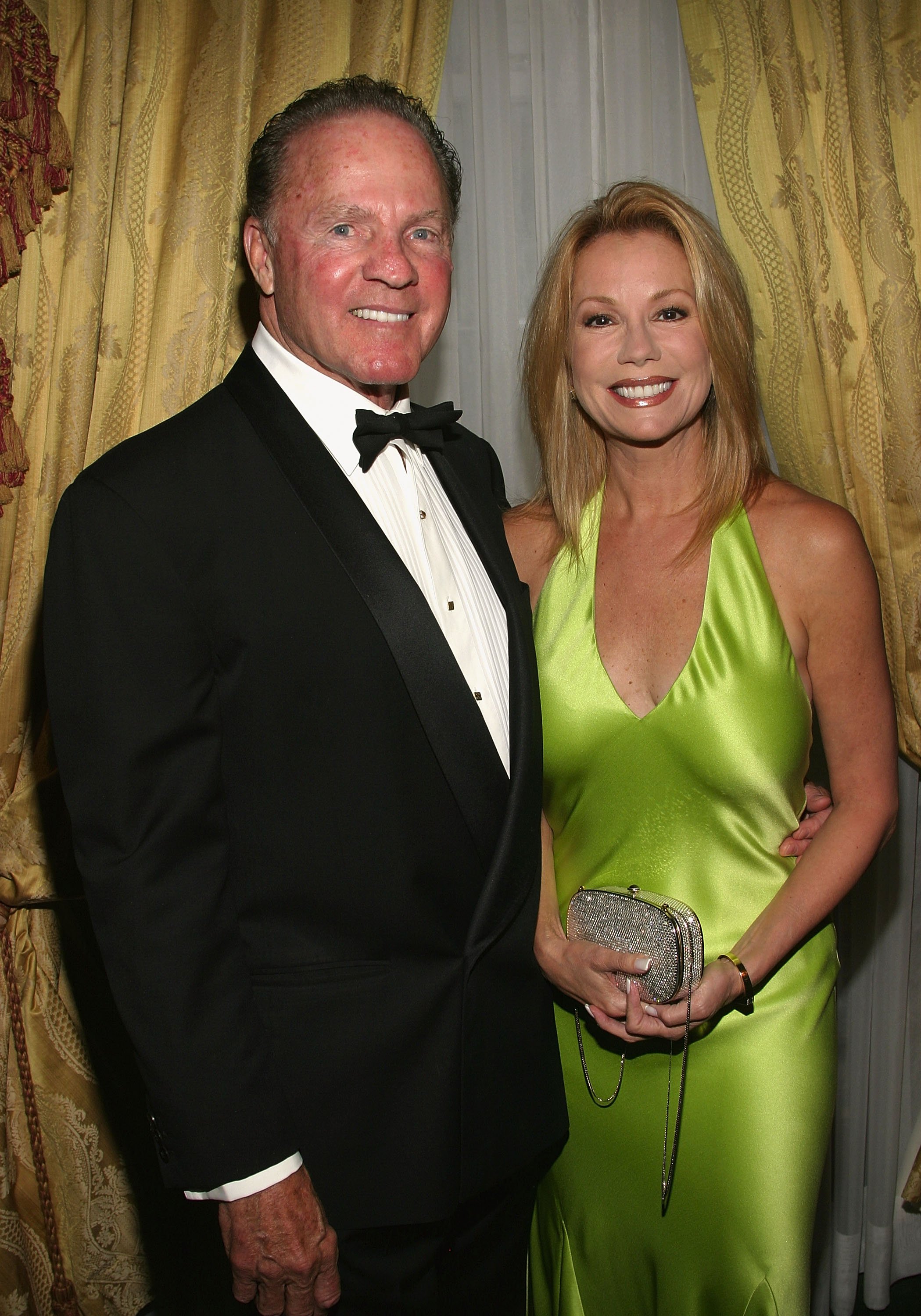 Former Sportcaster Frank Gifford and Television personality Kathy Lee Gifford attend the Bal Du Prentemps Benefit for the Parkinsons Disease Foundation on May 18, 2004 in New York City. | Source: Getty Images
The experience inspired Kathie's 2019 movie, "Love Me To Death," which she wrote and starred in. The actress admitted to resonating with her widowed character so much that it summoned a series of emotions in her.
Thankfully, the actress finally reached the stage of acceptance, gearing off for a new life with numerous possibilities ahead. In 2019, four years after her husband's death, the star finally found herself ready to move on.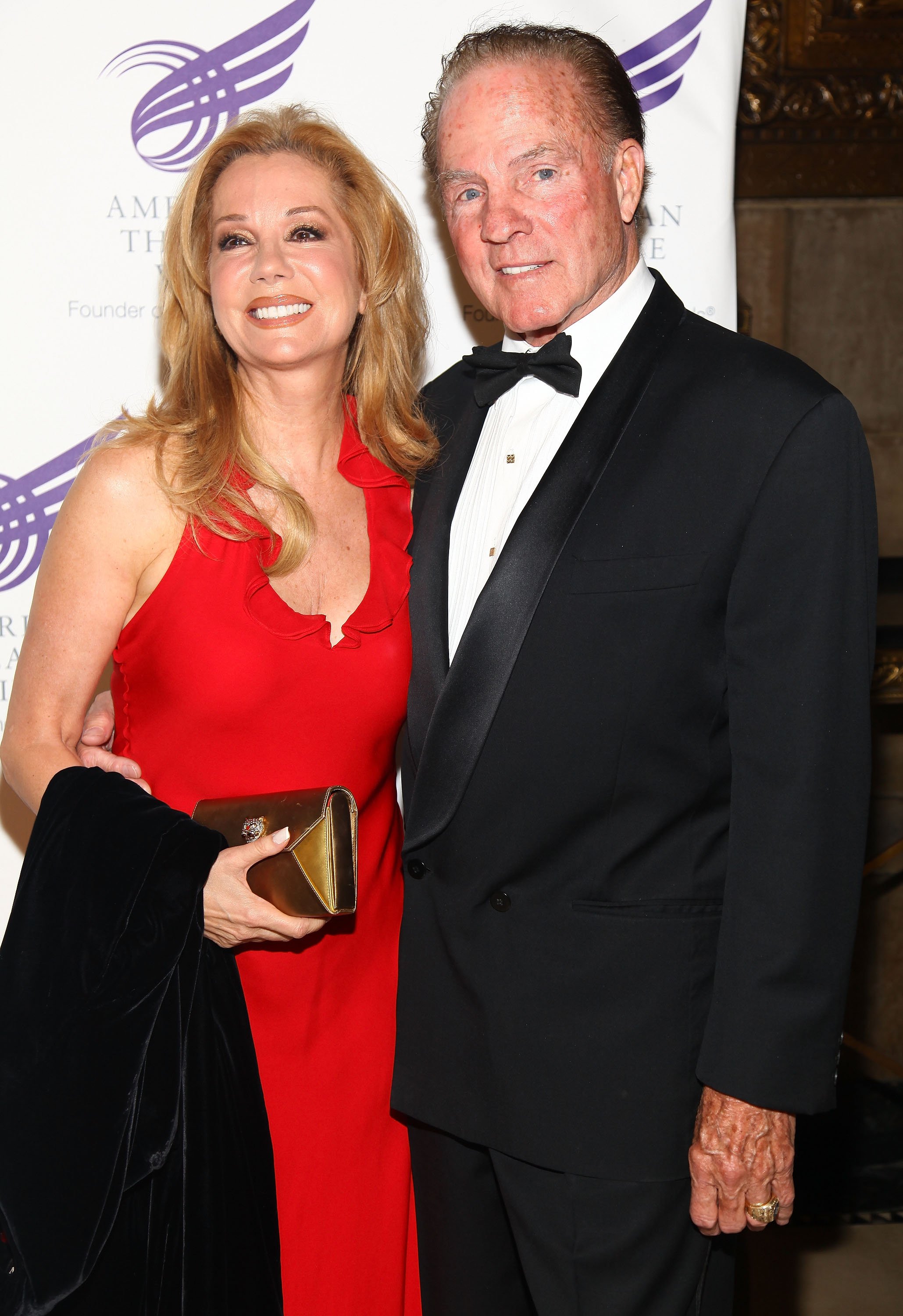 Actress Kathie Lee Gifford and Frank Gifford attend the American Theatre Wing's 2009 Spring Gala at Cipriani 42nd Street on June 1, 2009 in New York City. | Source: Getty Images
During a sit-down with Donna Farizan on "Today," the 68-year-old admitted to being ready to love again and gear off a new relationship.
KATHIE LEE GIFFORD FOUND LOVE AGAIN
It appears Kathie's wish was finally granted. In an April 2021 episode of "The Today Show," the French-born TV presenter admitted to being in a special relationship.
When prompted by co-Anchors Savannah Guthrie and Al Roker, the star described her relationship as a happy one that made her feel fulfilled and happy in every aspect of her life.
The star voiced fears that she had messed things up just by mentioning the existence of her new man. Yet, that did not hinder her from speaking to Hoda Kotb and Jenna Bush Hager about her blossoming romance. Gushing about her new man during her sit-down with Hoda and Jenna, an excited Kathie quipped:
"He's good for me and I'm good for him."
She described her new man as "fun to be with," challenging, and the smartest person she had ever met. Kathie believed their meeting at this point in their lives was no coincidence, but a predestined event, like everything else life brought along.
Despite her excitement about moving on, the icon refrained from providing further details about her new partner or his identity, opting to keep their affair private.
MORE REASONS TO BE HAPPY
After several dark years of mourning and trying to move on, things look to be falling in place for the multi-talented star. She is certainly living it up from her recent movie pursuits to a flourishing romantic life.
These days, Kathie has more reasons to be happy. Her older son, Cody Gifford, welcomed a new baby with his wife, Erika Brown, making the star a grandmother.
Making things more exciting, the new parents named their son after Kathie's late husband and Cody's dad Frank Gifford. Following the exciting baby news, Kathie appeared on "Today With Hoda and Jenna" to chat about the newborn, Frank Michael.
She expressed how surprised she was that her son named the baby after his late dad. According to her, Cody understood the challenge of growing up in the shadows of a great man and had every reason to prevent that for his kid.
Watching him defy logic made Kathie realize her son, who was still in his twenties when Frank passed away, never got over the loss. On her part, the actress was only excited to be a first-time grandmother and spent every waking moment relishing her new role.
Please fill in your e-mail so we can share with you our top stories!