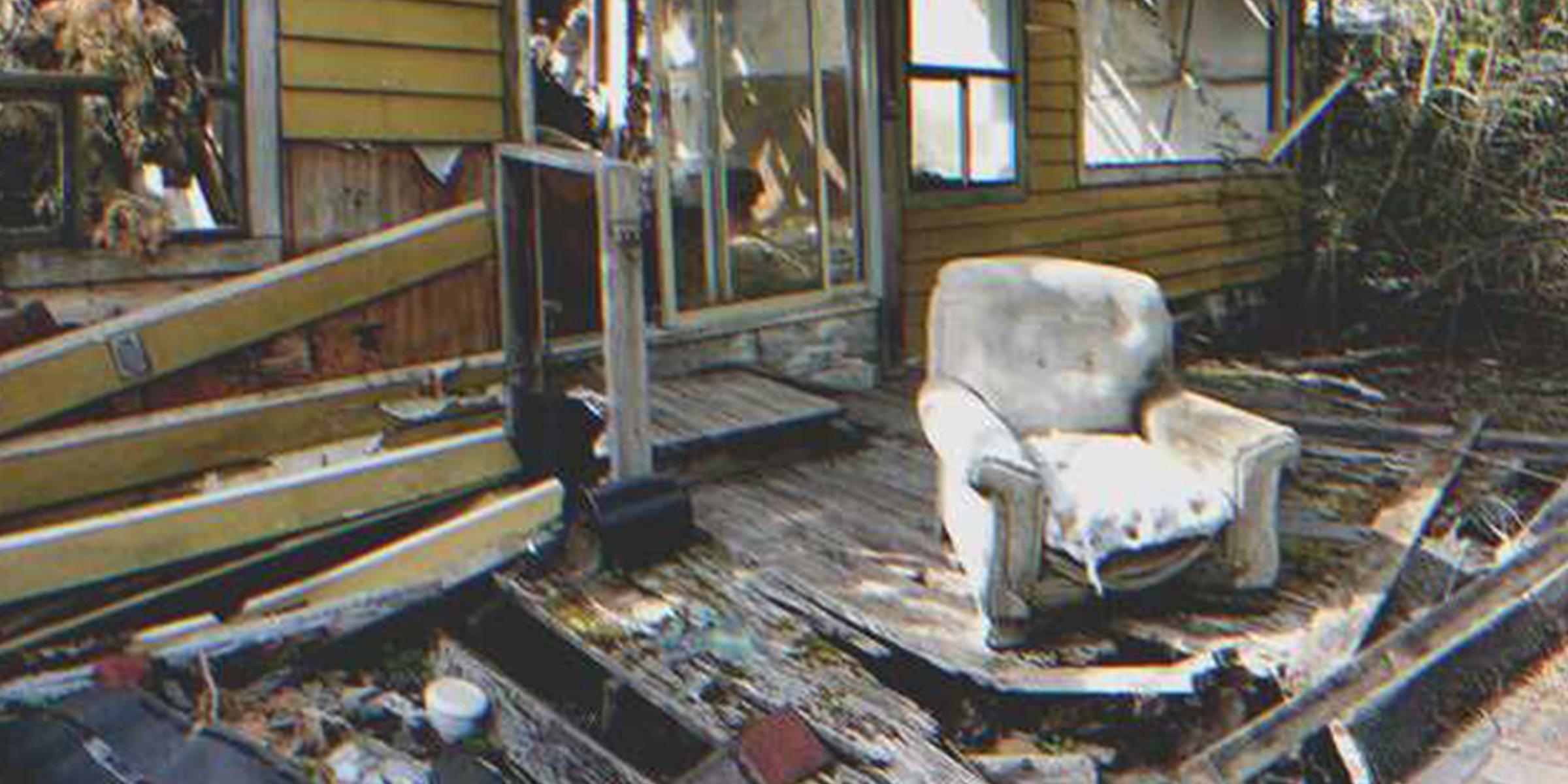 Getty Images
Homeless Old Man Finds Armchair in House Destroyed by Fire, Sees Hidden $50K Under Chair Cushion — Story of the Day

When Logan finds a big wad of money in a half-charred armchair, he has a choice to make: should he keep the money for himself or return it to the owner who happened to be the man who destroyed Logan's life?
Logan Mitchell was famous for many things. He could draw the perfect circle on the blackboard with his hand. He was the kind of teacher who would teach you something new and make you do something fifty times to make you perfect it.
His reputation as a Math teacher preceded him. Until it destroyed everything he loved.
It had been two decades since a student had framed him as being involved in a bribery scandal. The man with a glowing 30-year career as a professor was accused of taking bribes from children in exchange for higher grades.
Logan had thought that the rumors would be nipped in the bud, and the controversy would be over.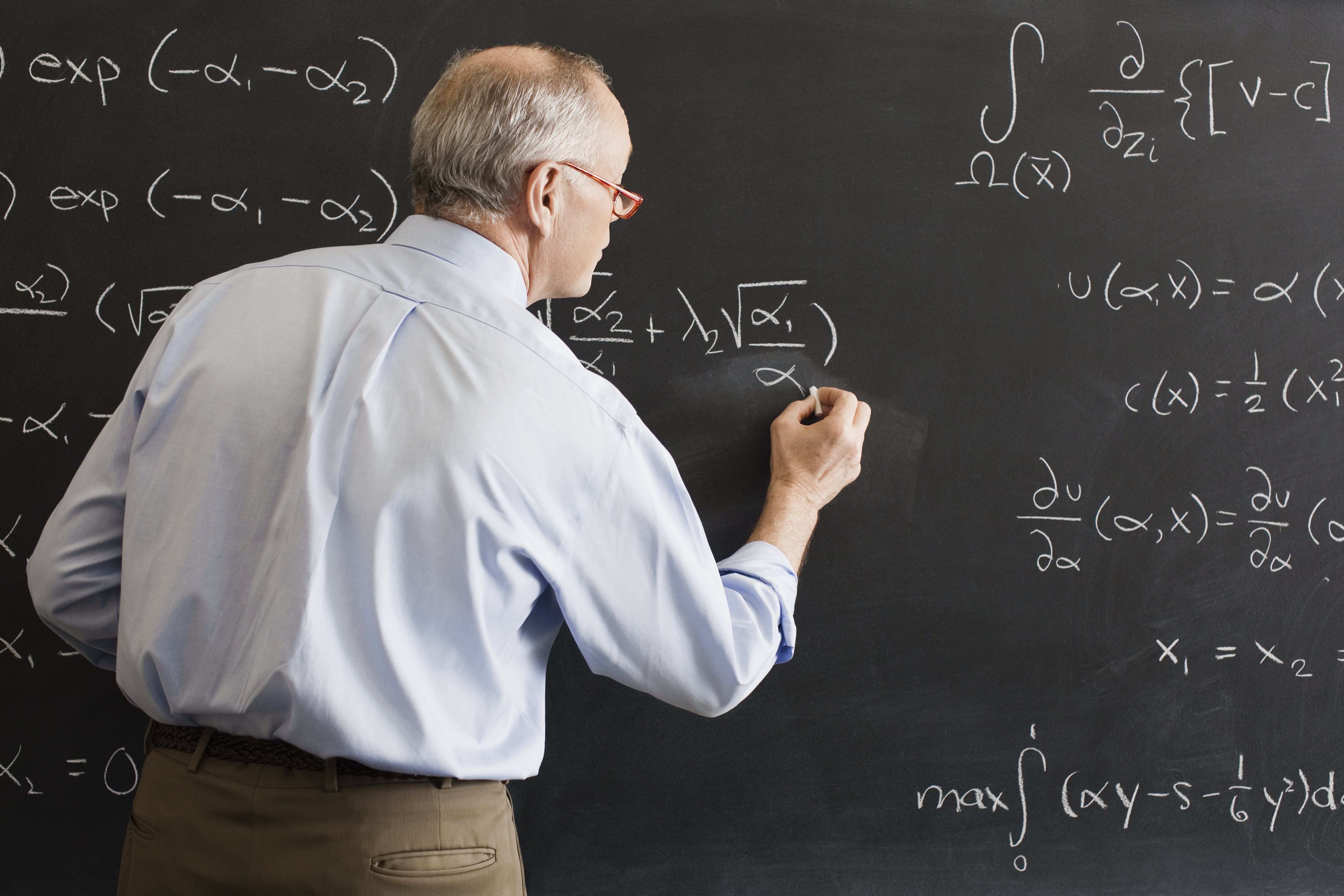 For illustration purposes only | Source: Getty Images
However, one 15-year-old boy from a well-off family refused to withdraw his false complaint and ended up costing Logan his job. In reality, it was the boy, Bradley Barker, who had offered to bribe Logan once. Logan had shut him down immediately, which angered the teenager.
This was Bradley's way of getting back at Logan for insulting him. Little did he know that when the scandal came up, Logan was struggling financially to pay for his beloved wife's chemotherapy.
Bradley didn't know that Logan had no one else in this world, not even children. Logan had taken loan after loan, begged before friend after friend, all to keep the woman he loved alive.
But when he lost the job with a huge dent in his reputation, he was left with no way to pay the bills. His life partner ultimately breathed her last, and the next day, bank authorities forced him out of his own home.
Be kind, you never know what the other person is going through.
That was fifteen years ago. Logan had been living on leftovers at restaurants, and the kindness of strangers who felt sorry for the old man.
It didn't hurt Logan to live like this anymore. He had become numb to the dirt, stench, and danger of the streets. It had become easy not to hope.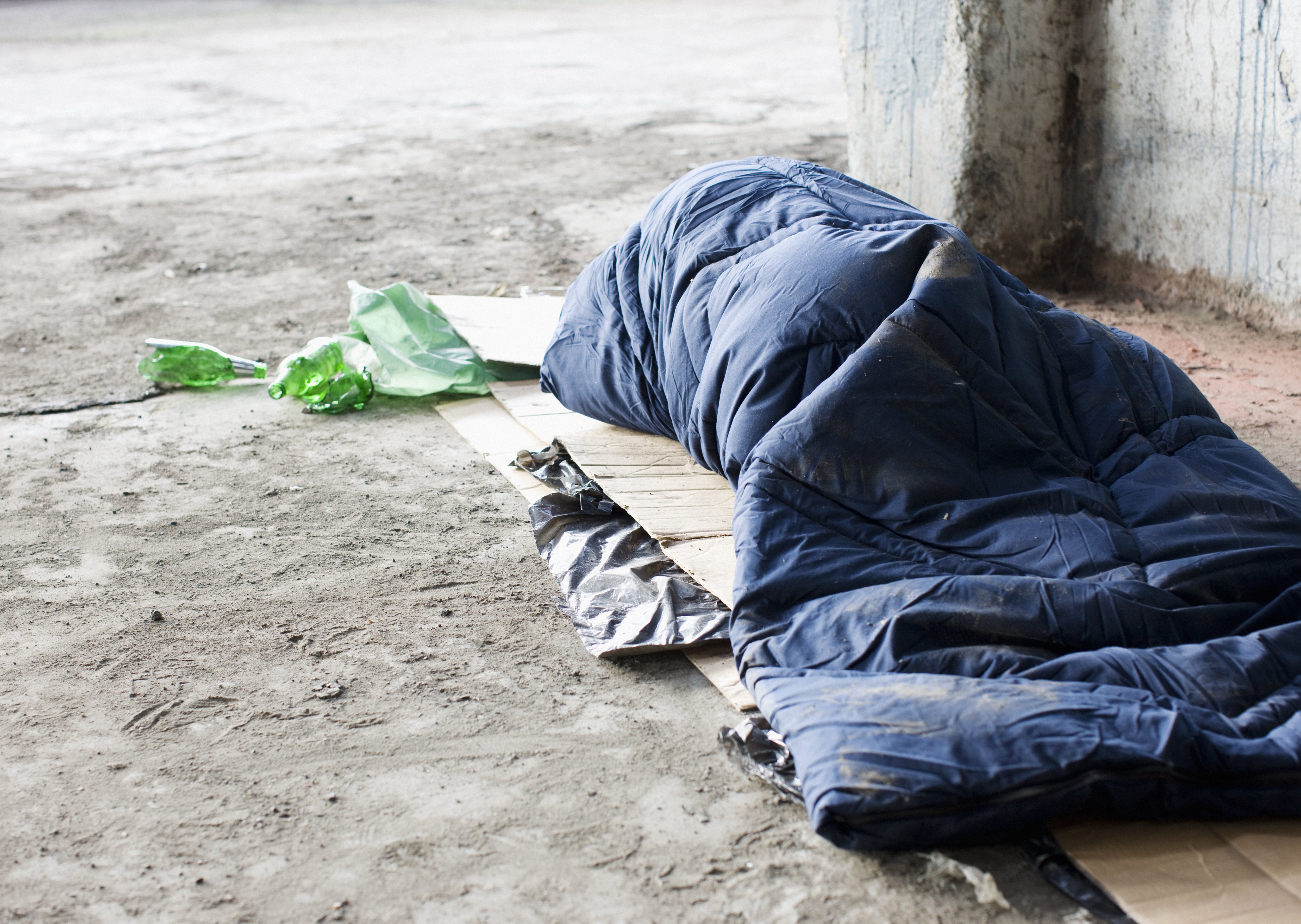 For illustration purposes only | Source: Getty Images
Until one day, he was crossing a new neighborhood in search of some good cardboard and sheets to cover his spot in the park.
That's when he noticed the ruins of a house that looked burned down. The air around the place was still faintly warm, and with every gentle breeze, the smell of burnt wood and concrete wafted along the street.
"I hope this family survived," Logan mumbled under his breath, looking at the mounds of rubble.
At that moment, something caught his eye.
Behind one of the heaps of dust was a worn-out armchair. To onlookers, it would have seemed like an armchair that couldn't possibly be used.
But Logan saw it as a comfortable addition to his little sleeping spot. Sure, the upholstery was ripped in many places, and one of the arms was half-charred. 'But with some old pillows and cushions, it could be quite cozy,' Logan thought.
With the help of a kind truck driver, Logan managed to carry it to the park. He was right. The chair was incredibly soft and cozy. Except, there was something bulging out the backrest.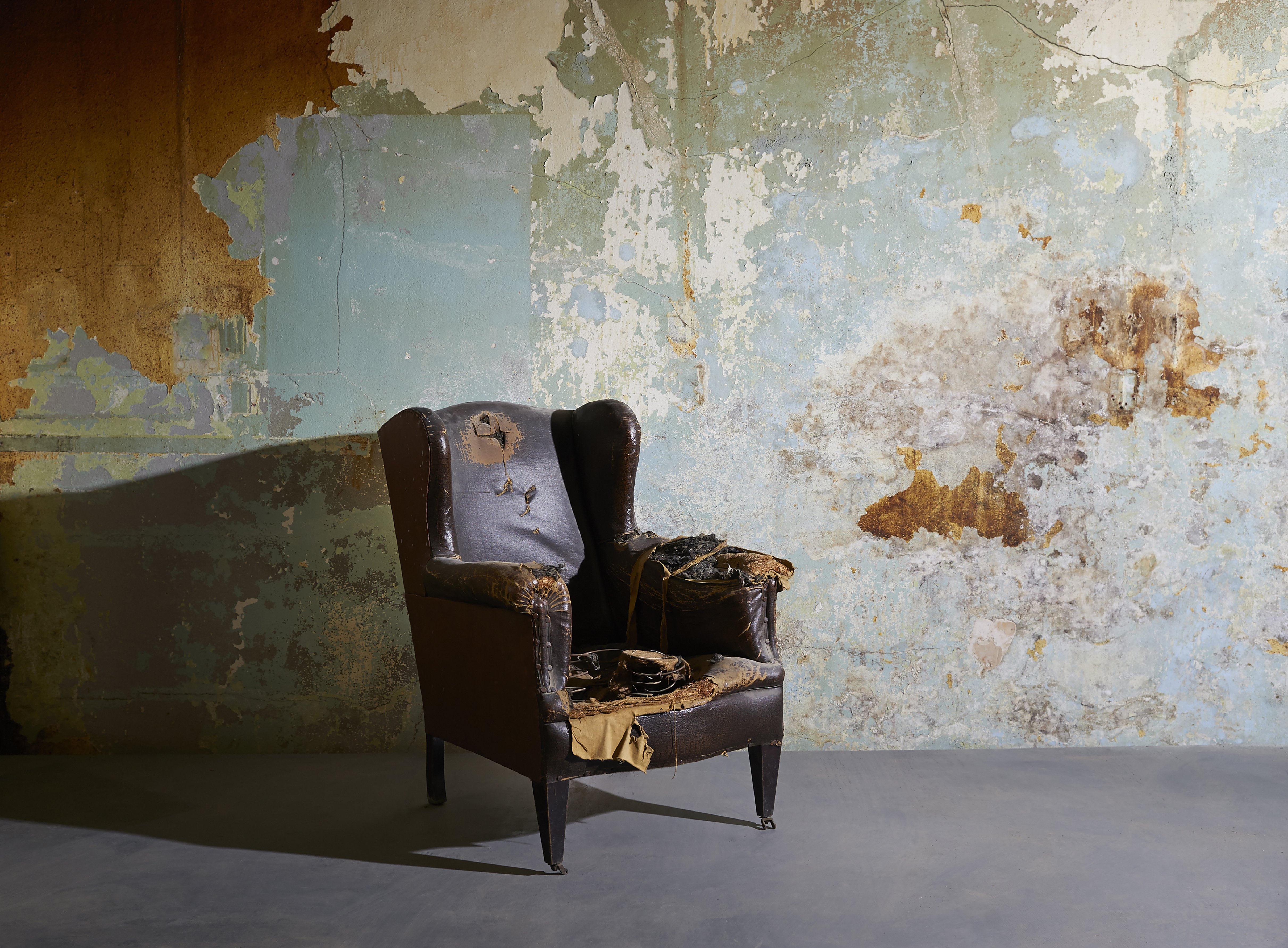 For illustration purposes only | Source: Getty Images
Logan tried to ignore it, but he gave in to the temptation and made a slit in the backrest to see what it was.
"No, this can't be!" Logan gasped, as he looked at the bulky wad of cash he had pulled out from the backrest of the chair.
"Who would leave money in here like this?" Logan tried to hide it as best as he could until midnight. Then when he felt that there were no footfalls or vehicles near the park, he started counting the money.
"$50,000!" Logan had never seen this kind of money.
The old man had a choice to make. He could definitely keep the money. If the owners wanted it, someone would have come to claim it already.
Of course, there was a possibility that the owners did need the money, especially if they needed to go through medical treatment.
"And if I tried, I could perhaps track the family down and hand over the cash."
Logan may have lost almost everything, but not his sense of integrity. 'I don't owe it to them to return it. But I will do my best to do it anyway.'
The following day, Logan went back to the neighborhood and asked a few neighbors what had happened.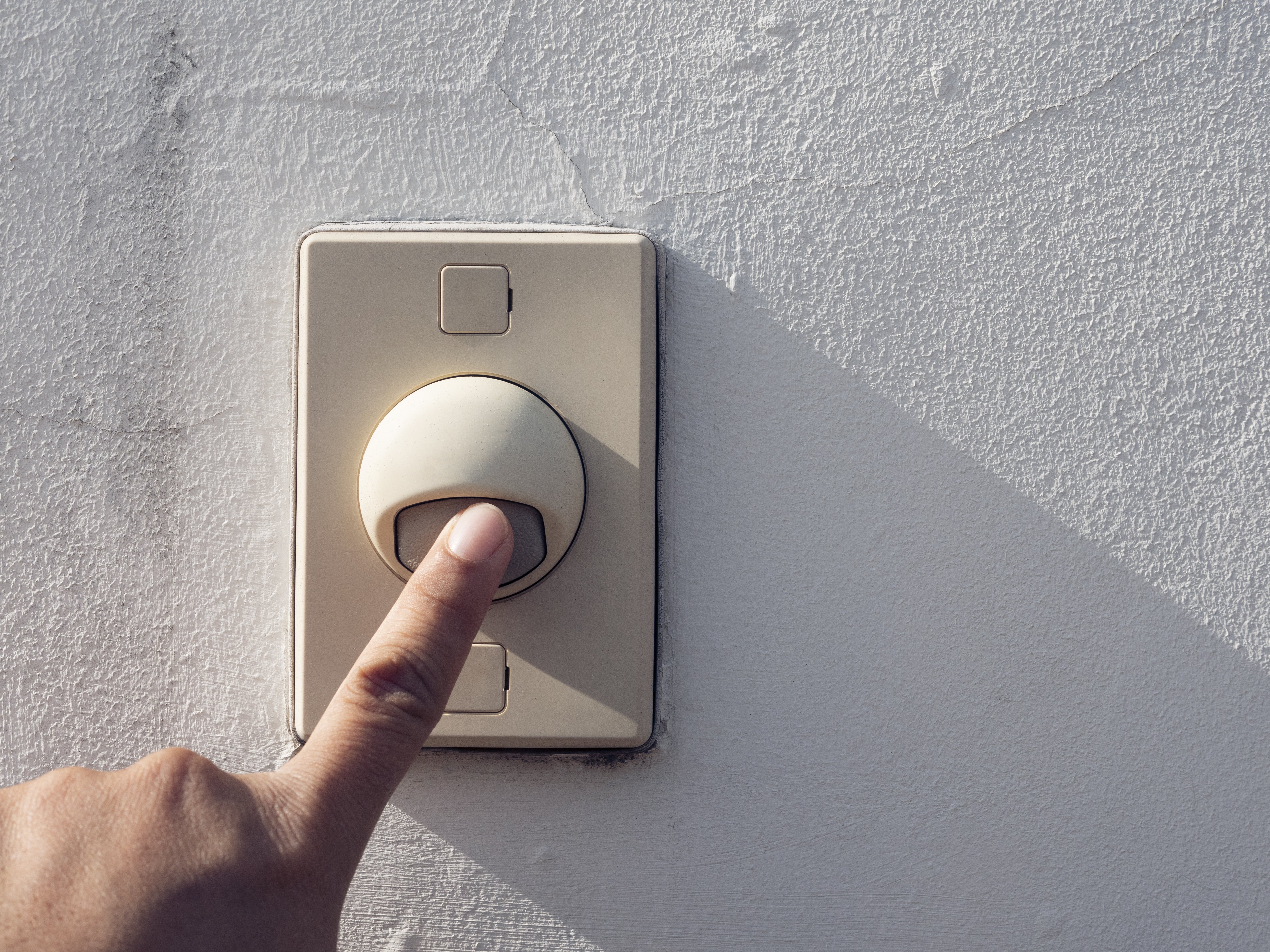 For illustration purposes only | Source: Getty Images
"Ah, it was just terrifying. The fire broke because of some faulty new air conditioning. It happened in the middle of the night, so nobody realized it until they saw clouds of smoke coming in through their bedroom windows.
The man, his wife, and three-year-old are all at the Greyson hospital getting treated for third-degree burns."
"I see. What was the man's name, again?"
"Barker. Bradley Barker, his wife Natalie, and daughter Lilian."
The familiar name sent a wave of shock and heat throughout Logan's body. The boy who framed him and destroyed his life was now fighting for life himself.
Logan walked back to the park, found the armchair, and kicked it down to the ground. He was about to stab it with his own knife when something stopped him from within.
It was the voice of someone's laughter coming from the other end of the park. It sounded just like his wife's.
'She wouldn't want me to do this. She would want me to do the right thing. Ah, she was such a pain! But she was always right.'
When Logan saw his former student lying in the hospital bed, with patches of his body covered in bandages, he felt deeply sorry. Any semblance of anger towards him was gone.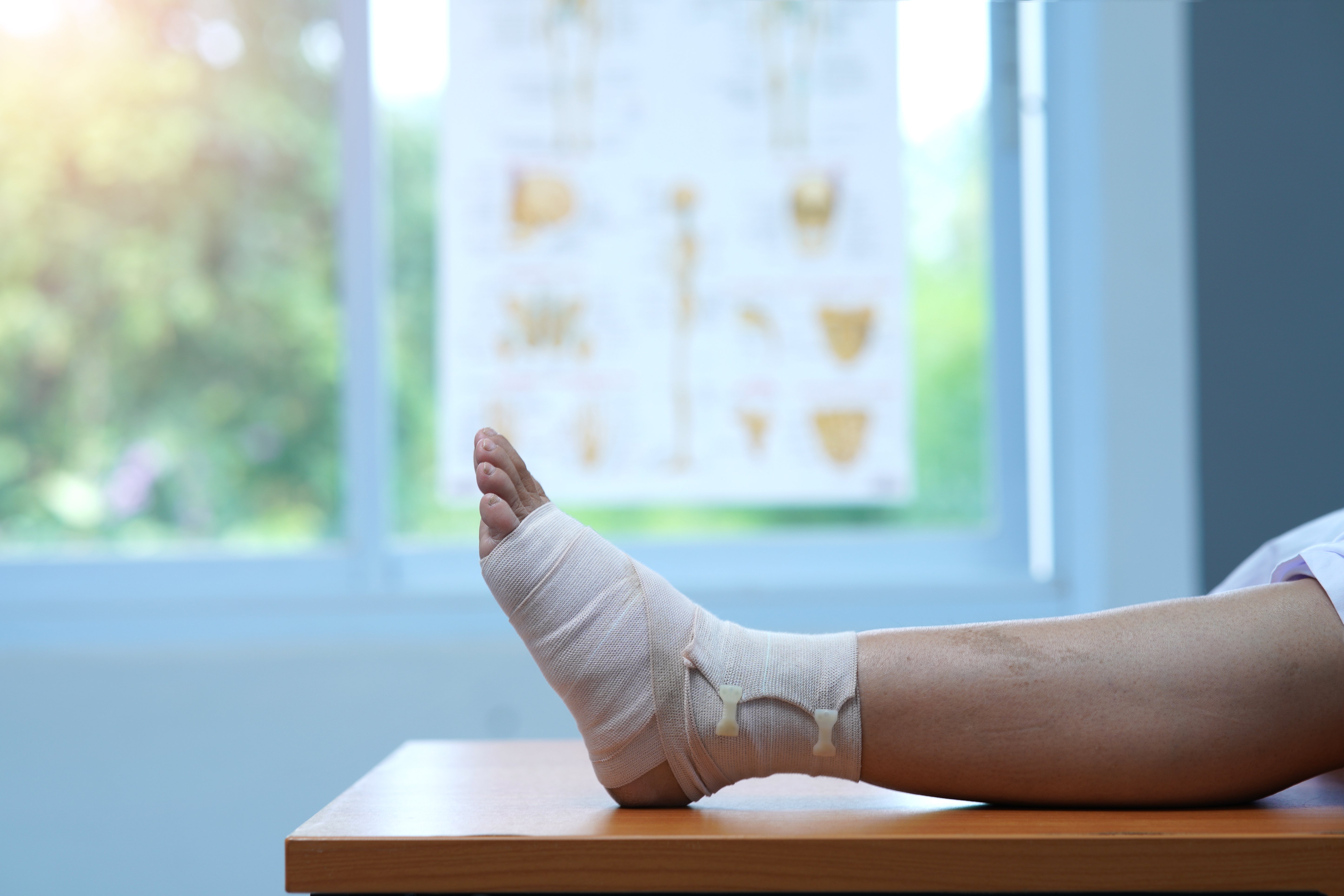 For illustration purposes only | Source: Getty Images
Bradley wasn't the same boy anymore. He was a man who was afraid of losing it all.
'I've been there,' Logan recalled with tears in his eyes.
Bradley recognized his old teacher and tried to get up and greet him. Logan held Bradley's hand and settled him back into bed.
"I'm so sorry. For everything."
"Shh. I know, son. I'm here to help."
Over the following weeks, Logan would go to visit Bradley and his family at the hospital every day. They were recovering well, and Lilian had become quite comfortable being her chatterbox self with Logan.
The day the Barkers came home, Bradley embraced his former teacher and cried like a child.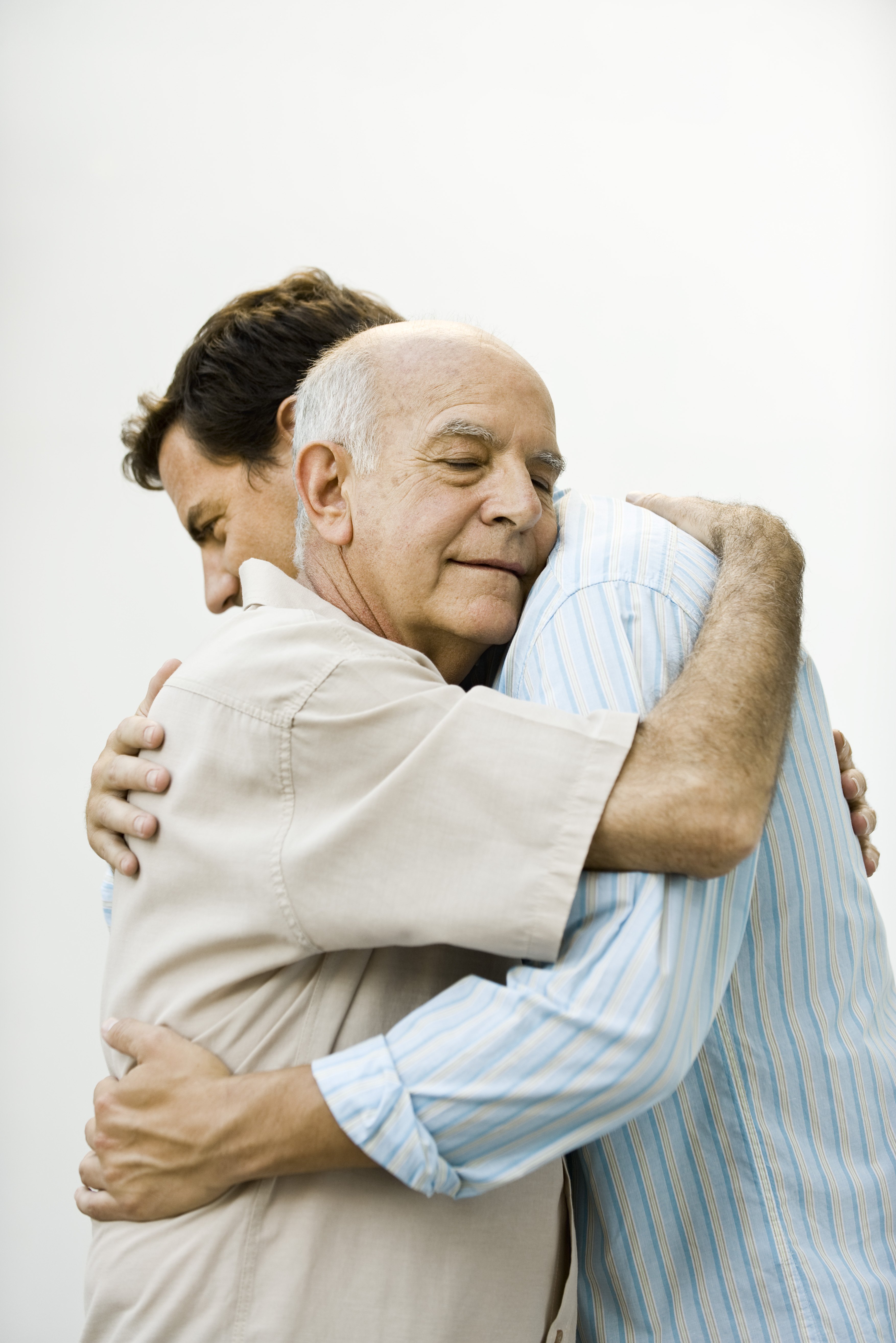 For illustration purposes only | Source: Getty Images
"I didn't know that your wife was ill, sir. I really didn't. I destroyed your life, and look what you did for me instead."
"You hurt me because you were hurting in some way. Now, I want you to heal."
Natalie, Bradley's wife held Logan's old wrinkled hands and said, "Then you must come live with us. Be a teacher to our little girl. Help us heal."
With his old charming smile, he embraced both of them. "Alright."
What can we learn from this story?
Do the right thing, especially when it is the hard choice. Logan didn't keep the money, despite knowing that it would solve many problems for him.
Never wish them ill. The people who hurt others are already trying to compensate for something that's hurting within them. Despite his student having ruined his life, Logan did not seek revenge. Instead, he offered whatever help and kindness he could.
Be kind, you never know what the other person is going through. Bradley thought that framing Logan would be a good way of getting back at him. In reality, he ended up stripping Logan of everything he loved.
Share this story with your friends. It might brighten up their day.
If you enjoyed this story, you might like this one about a beggar who found an abandoned wheelchair in the dumpster, and ended up meeting an old man who turned his life around.
This piece is inspired by stories from the everyday lives of our readers and written by a professional writer. Any resemblance to actual names or locations is purely coincidental. All images are for illustration purposes only. Share your story with us; maybe it will change someone's life. If you would like to share your story, please send it to info@amomama.com.
Please fill in your e-mail so we can share with you our top stories!