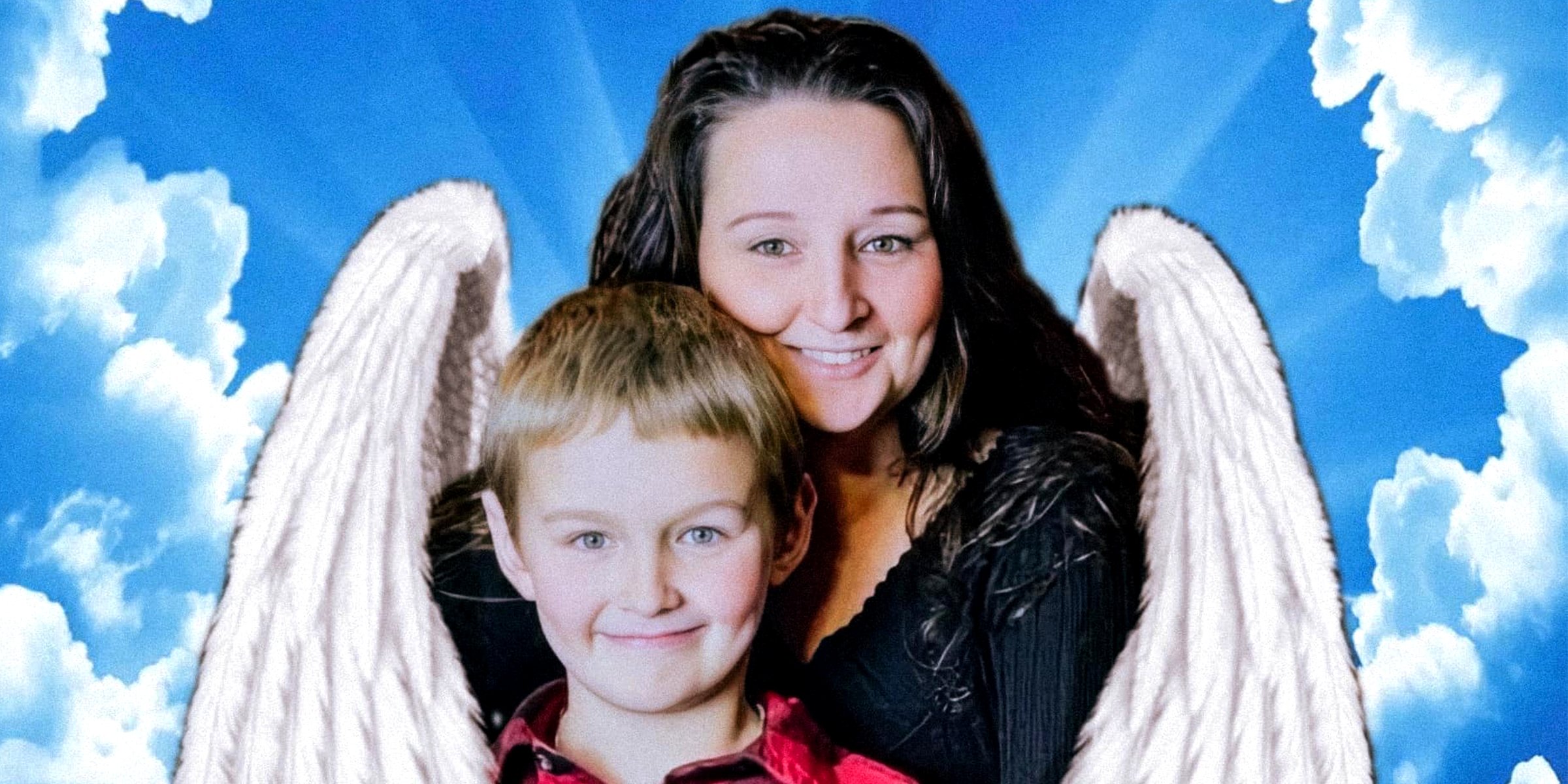 Facebook.com/kaylove.j
Heroic New York Mom Saves 12-Year-Old Son from House Fire at the Cost of Her Own Life
It was a regular Monday night for a woman in Camden, New York, who lived with her husband and a 12-year-old son. Suddenly, their house went up in flames, catching the neighbors' attention, who anxiously waited for her to emerge while first responders tried their best to rescue all three residents.
They say there's no match for a parent's love. As parents, people do everything to ensure their child is safe and happy. They are ready to go to any extent to protect their children, even if it means sacrificing their own lives.
The mother in today's story made it to the news by saving her son from a deadly fire. But she had to pay a high price to ensure her son stayed alive.
35-year-old Brittany Jones lived in her Camden, New York home with her husband, Aaron, who she had known since she was 15. The couple met in high school and had been inseparable since then. After getting married, the high school sweethearts had a son, who was 12 years old when the family's life suddenly turned upside down.
Brittany had a hard time becoming friends with Aaron's sisters, Megan Jones and Kayla Svereika, because they were protective of their brother and didn't want to share his attention with another woman.
However, after spending time with Brittany, they let their guards down and quickly became friends, to the point that they started considering her as their sister. Megan and Svereika said they enjoyed every moment spent with her during the past 20 years.
On July 25, 2022, Brittany was at home with her son, not knowing what would happen later that night. She spent her time helping people, especially neighbors who needed shelter. She worked with the social services department, and most people knew her as a kind and helpful woman.
At around 9:45 p.m. that night, fire alarms went out in Brittany's residence, and her neighbors saw flames rising. People came out of their houses and knocked on the door. When no one responded, they dialed 911.
Meanwhile, Megan got a call from her mother fifteen minutes after the fire alarm rang, telling her about the incident. Feeling her heart race, Megan rushed to her brother's house to see what had happened. She recalled:
"The glow above where the house was, was immaculate. It was so bright. You didn't need the streetlights at that point."
Megan recalled that the fire had engulfed the entire house when she reached there, and she could see her brother and nephew but not her sister-in-law. A few moments later, Svereika also arrived, and they watched the firefighters trying to extinguish the flames.
Aaron, his sisters, son, and neighbors stood behind the police tapes with their eyes on his home's entrance. They stood there for about an hour and a half, praying for Brittany. They anxiously waited for Brittany to emerge out of the blazing flames. Svereika said:
"You cling to that hope that she's ok because nobody wanted to think that she was not ok."
After battling the fire for more than an hour, the firefighters went inside the house to rescue Brittany. People prayed for her, hoping they would pull her out alive. A few moments later, an official informed Brittany's family that they had found her, but she was dead.
Knowing that her house was on fire, Brittany didn't worry about her safety. Instead, the selfless mother ensured her son made it out alive, even if it meant sacrificing her own life. Svereika said:
"She was a force to be reckoned with in everything she did. She didn't do something halfway — she did it all the way."
When people learned about the unfortunate incident, they messaged Megan to ask how they could help. Everyone knew Aaron had lost all his belongings in the fire. He and his son had nothing else except the clothes on their backs.
To help Aaron and his son, his family set up a GoFundMe page, asking people to donate because Aaron needed to "build his life with his 12-year-old son from scratch." Aaron's family said:
"Money is the last thing on their mind now. But they have lost everything."
Our thoughts and prayers are with Aaron, his family, and friends dealing with the pain of this tragedy.
Click here to read another story about a twelve-year-old girl who saved her family members from a fire that destroyed their house.
Please fill in your e-mail so we can share with you our top stories!