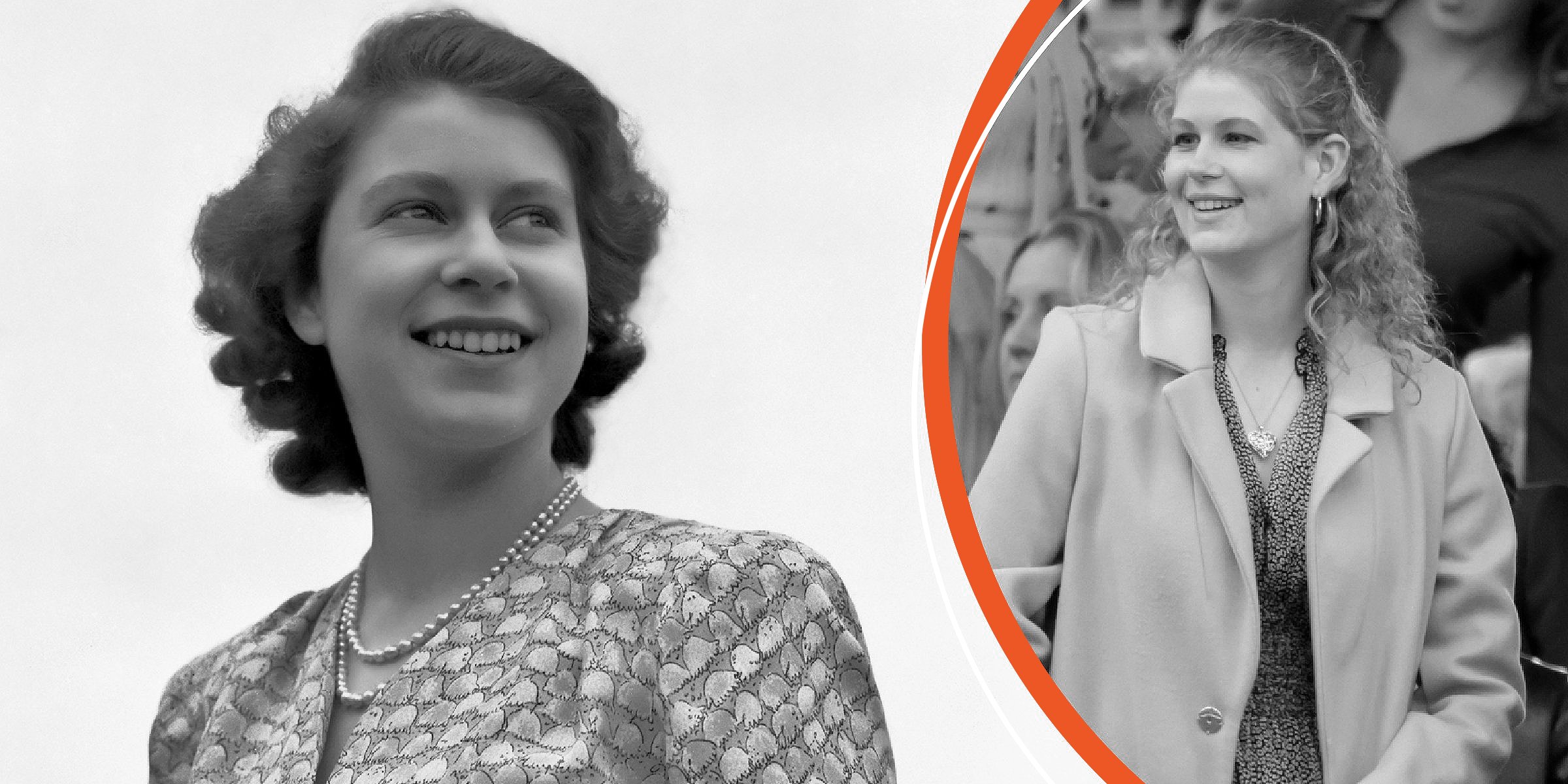 Queen Elizabeth II | Lady Louise | Source: Getty Images
Elizabeth II's 'Favorite' Grandkid Who Didn't Know Grandma Was Queen Once Impressed Fans with Their Resemblance

Her Majesty Queen Elizabeth II passed away peacefully on Thursday, September 8, at Balmoral Castle, surrounded by her loved ones. The Queen and her youngest granddaughter were "incredibly close." Lady Louise and her brother were fortunate to communicate more with the Queen than her other grandchildren.
Queen Elizabeth II had diverse relationships with her grandchildren. However, the one that was reportedly her favorite grandchild did not even know she was the Queen. Fans were shocked at how much the two resembled each other in appearance and character.
Unlike her more famous cousins, Prince Edward's daughter Lady Louise Mountbatten-Windsor is always in the background, but that does not mean she is distant. The teen always enjoyed a closer relationship with her grandparents than the other royal grandchildren.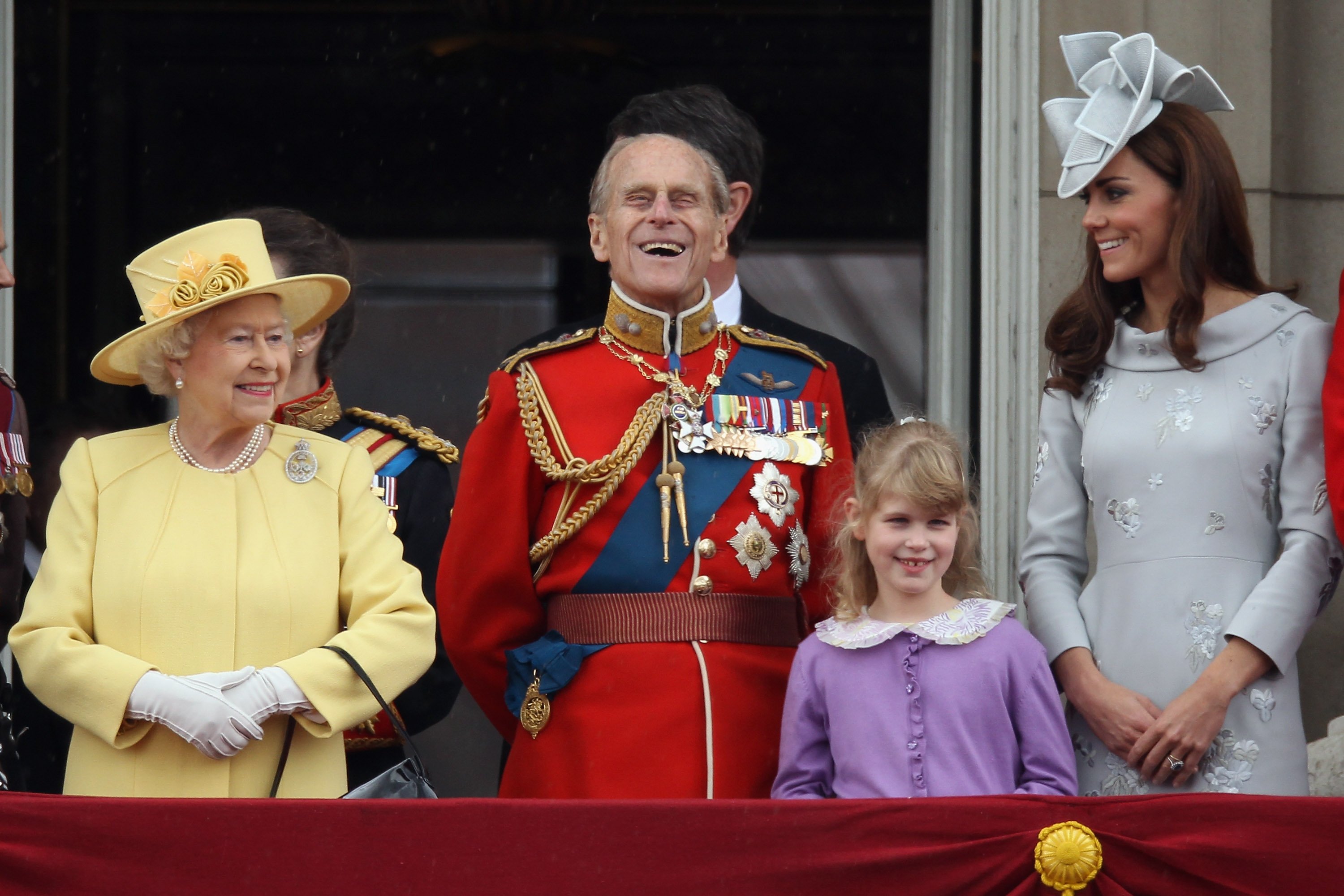 Queen Elizabeth II, Prince Philip, Duke of Edinburgh, Lady Louise Windsor and Catherine, Duchess of Cambridge arrive on the balcony of Buckingham Palace on June 16, 2012 in London, England | Source: Getty Images
Lady Louise and her brother James, Viscount Severn, may not be as outspoken as their older cousins, but according to reports, they always shared a closer bond with the Queen, just as they did with their late grandfather Prince Philip.
By the time Lady Louise was born in 2003, the Queen had already been a grandmother for 26 years. Louise grew up at the 51-acre Bagshot Park, only 20 minutes from Windsor Castle, and would spend all her weekends at Windsor.
The Queen's disposition at the time allowed her and Prince Philip to be hands-on grandparents to the little girl and her brother. As per The Telegraph, Ingrid Seward, the editor-in-chief of Majesty Magazine and author of "Prince Philip Revealed: a Man of his Century," wrote:
"They were the grandchildren that they saw the most. While the older ones were seen less frequently, this little girl was there every weekend."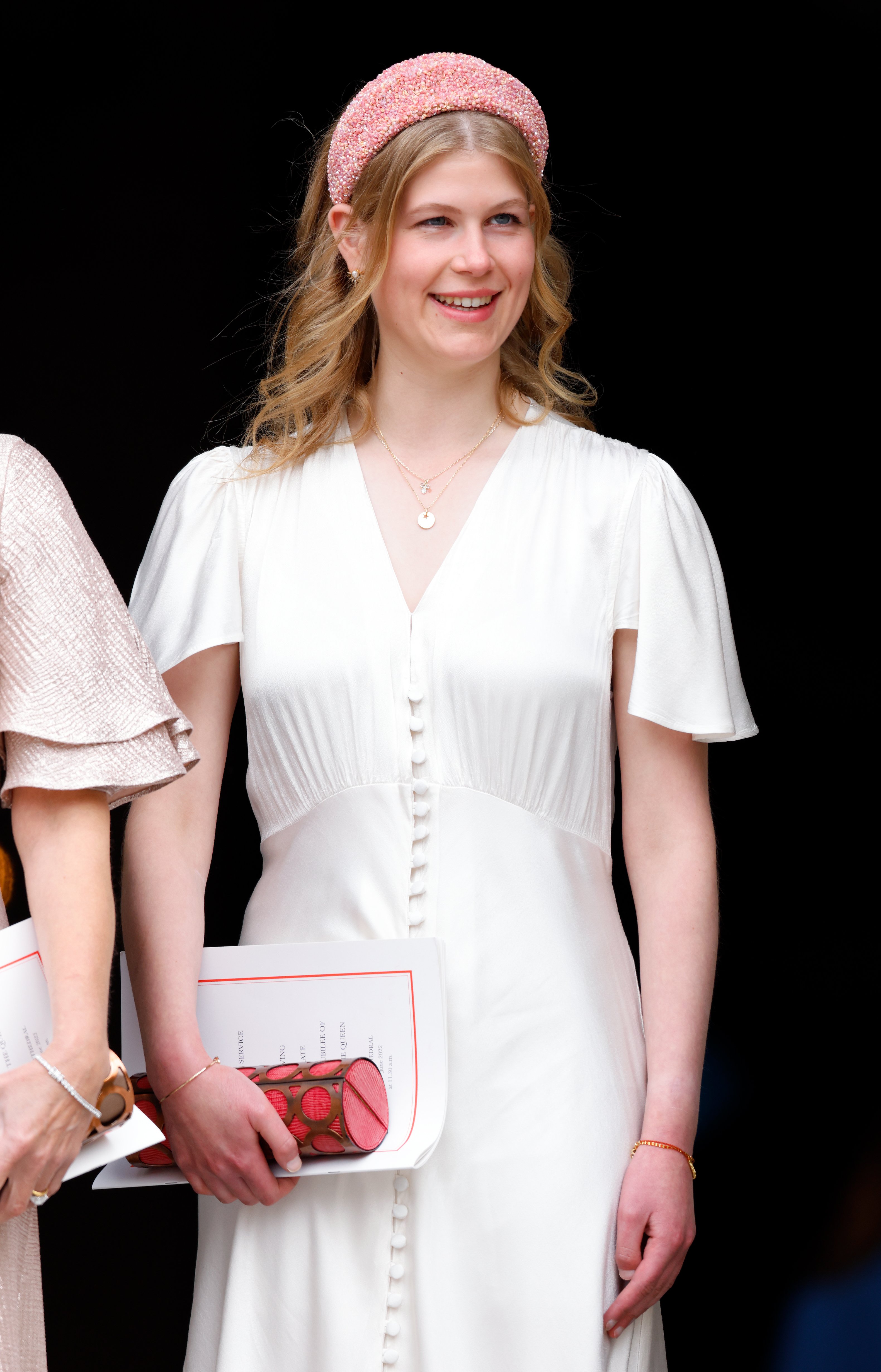 Lady Louise Windsor attends the National Service of Thanksgiving to celebrate the Platinum Jubilee of Queen Elizabeth II at St Paul's Cathedral on June 3, 2022, in London, England | Source: Getty Images
According to reports, Louise and her grandmother were incredibly close. The Queen was said to be highly supportive of Louise's artistic endeavors.
The attachment between grandmother and granddaughter began long before the poised and respectful Louise was born. The Queen took a liking to Louise's mother, Sophie, Countess of Wessex, after her sister Princess Margaret died. Sophie then became solid support for the Queen.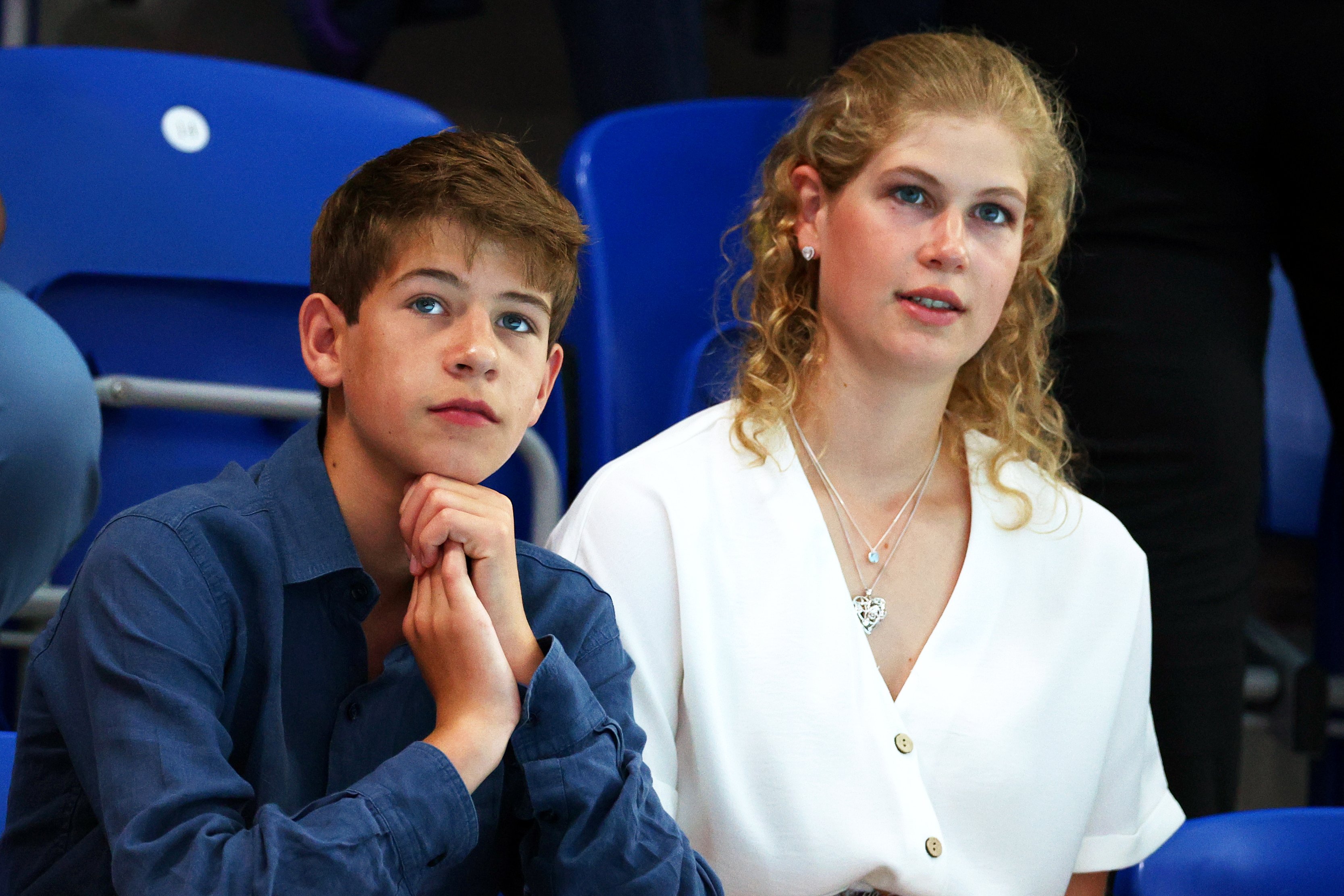 James, Viscount Severn, and Lady Louise Windsor at Sandwell Aquatics Centre on August 02, 2022, in Smethwick, England | Source: Getty Images
While their bond was strong, it grew even stronger after Louise's traumatic birth and remained that way until her Majesty's passing. But there were more reasons behind the Queen's affinity for her now 18-year-old granddaughter.
A royal source told Evening Standard that the Queen saw herself in Louise, adding that her level-headedness, thoughtfulness, and kindness reminded the Queen of herself when she was younger.
Despite being 14th in line to the royal throne, Louise's childhood was pretty regular. She grew up so shielded from the spotlight that she did not even know her grandmother was the Queen!
In an interview with Sky News' Rhiannon Mills, Louise's mother, Sophie, disclosed that Louise only heard about her grandmother's title once she started school. She came home wondering why her schoolmates kept telling her she was the Queen's granddaughter. Sophie recalled her saying:
"Mummy, people keep on telling me that grandma is the Queen."
Louise and Her Grandmother Were Quite Similar
The Queen was said to see herself in the teen, and when their photos are placed side-by-side, it's understandable why. Lady Louise looked just like the late royal did when she was younger.
However, a royal insider says the two shared more than a striking resemblance. They both had a scholarly and "good girl" character. The insider disclosed that Louise was sensible and modest, just like her grandmother was.
Seward praises Louise's gentleness and recalls how sweet and helpful she was with the little bridesmaids at her older cousin Princess Eugenie's wedding. The uncanny resemblance between the Queen and her youngest granddaughter has also not gone unnoticed by royal fans.
One fan posted a throwback photo of the Queen alongside one of Sophie and Louise, noting how much the teenager took after her mother and grandmother. She wrote:
"I spot someone who's looking a lot like her grandmother and her mother."
Another fan also thought the similarity between the two was undeniable, with the only difference being Louise's blonde hair. "Except for being blonde, she is the spitting image of the Queen. Even the same thick, curly hair." She tweeted.
A third person said she thought Louise was beautiful and elegant and very much like her late granny before stating that the teen was an incredible asset to the royal family.
Another person shared that earlier, she thought about how much Louise looked like her father, but upon closer observation, she saw more resemblance between Louise and her grandmother:
"We were saying earlier how much she looked like her dad, but now I'm thinking, wow! She looks like the Queen!"
Louise Was Equally Close to Her Grandfather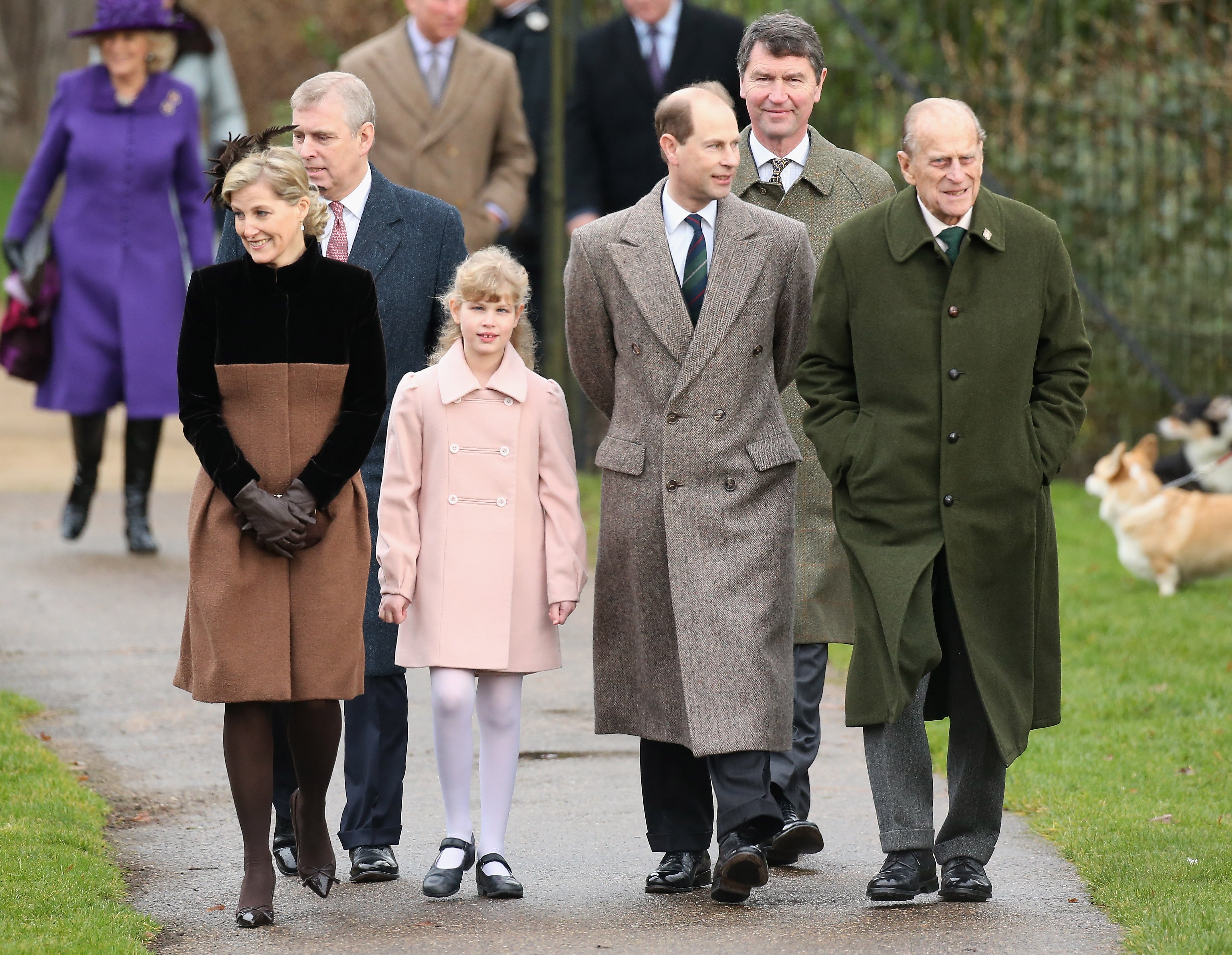 Sophie, Lady Louise Windsor, Prince Edward, and Prince Philip at St. Mary Magdalene Church, Sandringham, on December 25, 2012 | Source: Getty Images
Besides the undeniable resemblance with her grandmother and taking after her admirable characteristics, Louise was also close to her late grandfather, Prince Philip.
She shared her grandfather's love for horses, and the two often bonded over their passion for riding and carriages, so much so that Philip bequeathed her his two fell ponies, Balmoral Nevis and Notlaw Storm.
He also left her his newest toy, a customized dark green four-wheeled carriage, which he'd begun using a few years back to tour Windsor castle and the surrounding royal estates.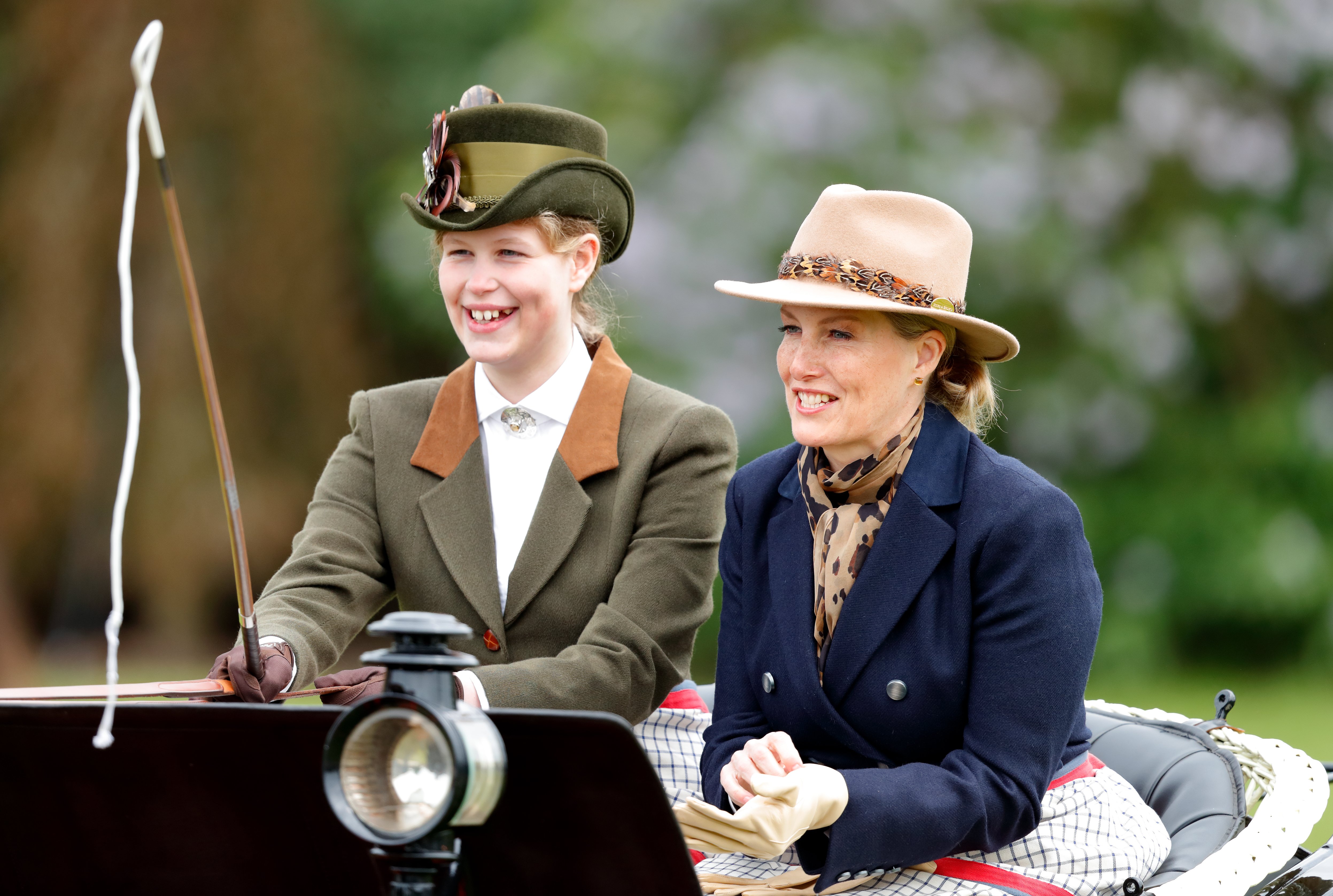 Lady Louise Windsor and Sophie, Countess of Wessex, carriage driving on day 5 of the Royal Windsor Horse Show in Home Park on May 13, 2018, in Windsor, England | Source: Getty Images
The Prince had always supported his granddaughter, which is evident in photos from 2019. Philip was pictured watching proudly as his granddaughter competed in the Private Driving Singles carriage drive during the Royal Windsor Horse Show, where she got third place.
Seward shared that the Prince had been immensely proud of Louise's performance and was happy to pass his knowledge of horses and carriage riding prowess to someone that shared his interests and enthusiasm.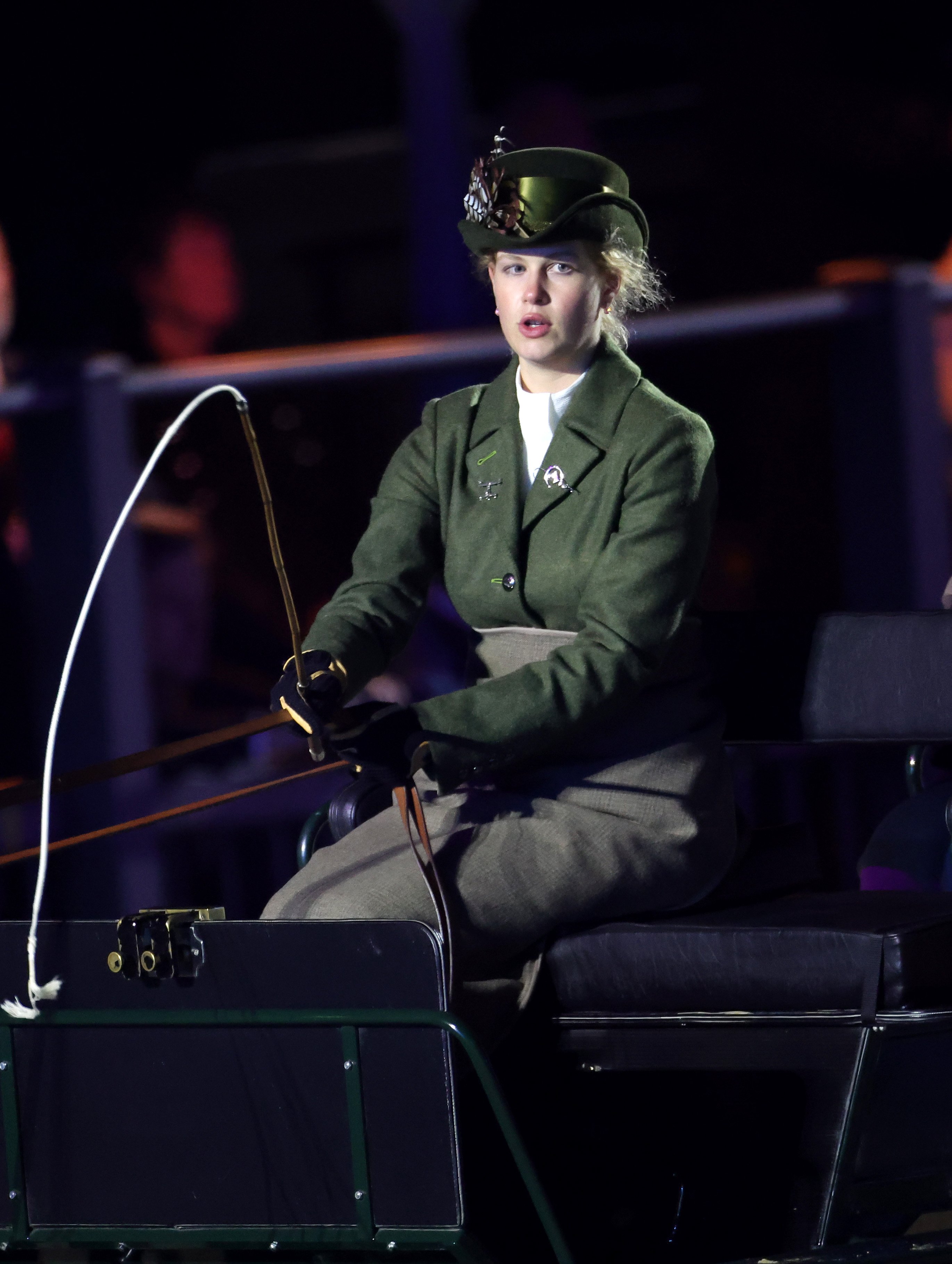 Lady Louise Windsor rides The Duke of Edinburgh's carriage during the official Platinum Jubilee Celebration "A Gallop Through History" performance at Home Park on May 15, 2022 in Windsor, England | Source: Getty Images
When Philip passed away in April 2021, Louise ardently rode his horses around the Windsor Great Park grounds as a way to pay her final respects.
And to honor their mutual love for horses and carriage riding, Louise wore an equestrian brooch with a horse head and a curled whip at her grandfather's funeral.
Of all of Philip's grandkids, Louise appears to be the one that will continue with the Prince's hobbies and remain a visual reminder of her granny. The world is curious to see what Louise makes of both her grandparents' legacies.
Please fill in your e-mail so we can share with you our top stories!