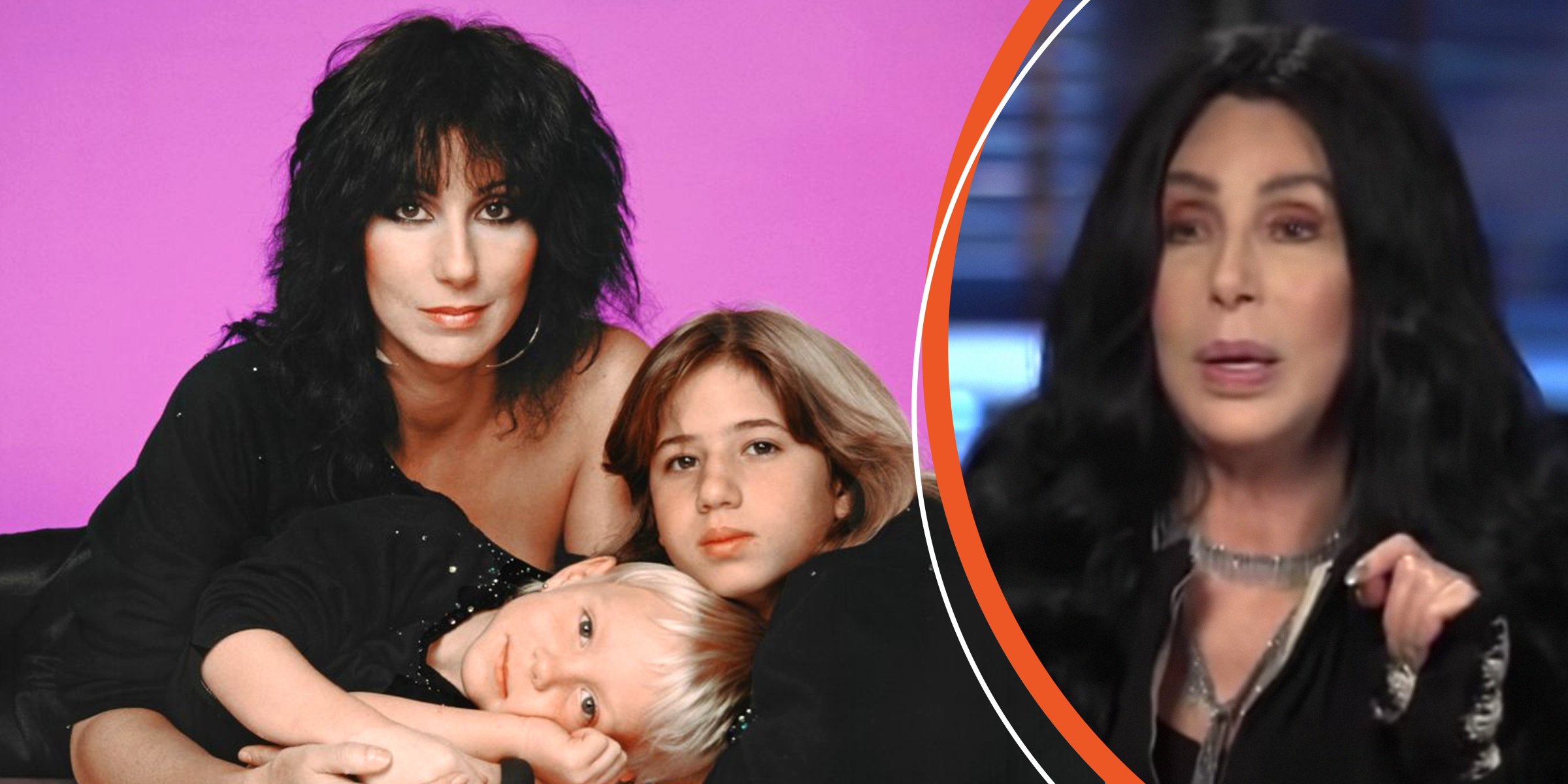 youtube.com/CNN Getty Images
Cher Was 'Terrified' after Welcoming 1st Child with Sonny — She Was Later Estranged from Her Kids

Many celebs have done quite well in juggling parenthood and fame over the years. However, some find it a little more challenging to be a good mother and a worldwide icon; this was true for Cher.
When talking about Cher, people usually bring up her immense talent, her ageless beauty, or her monumental success in the music industry. What people don't think about when it comes to Cher is motherhood.
However, Cher often shared that she always wanted to become a mother, even before her children were born. Unfortunately, the road to motherhood was not a smooth one for the music icon.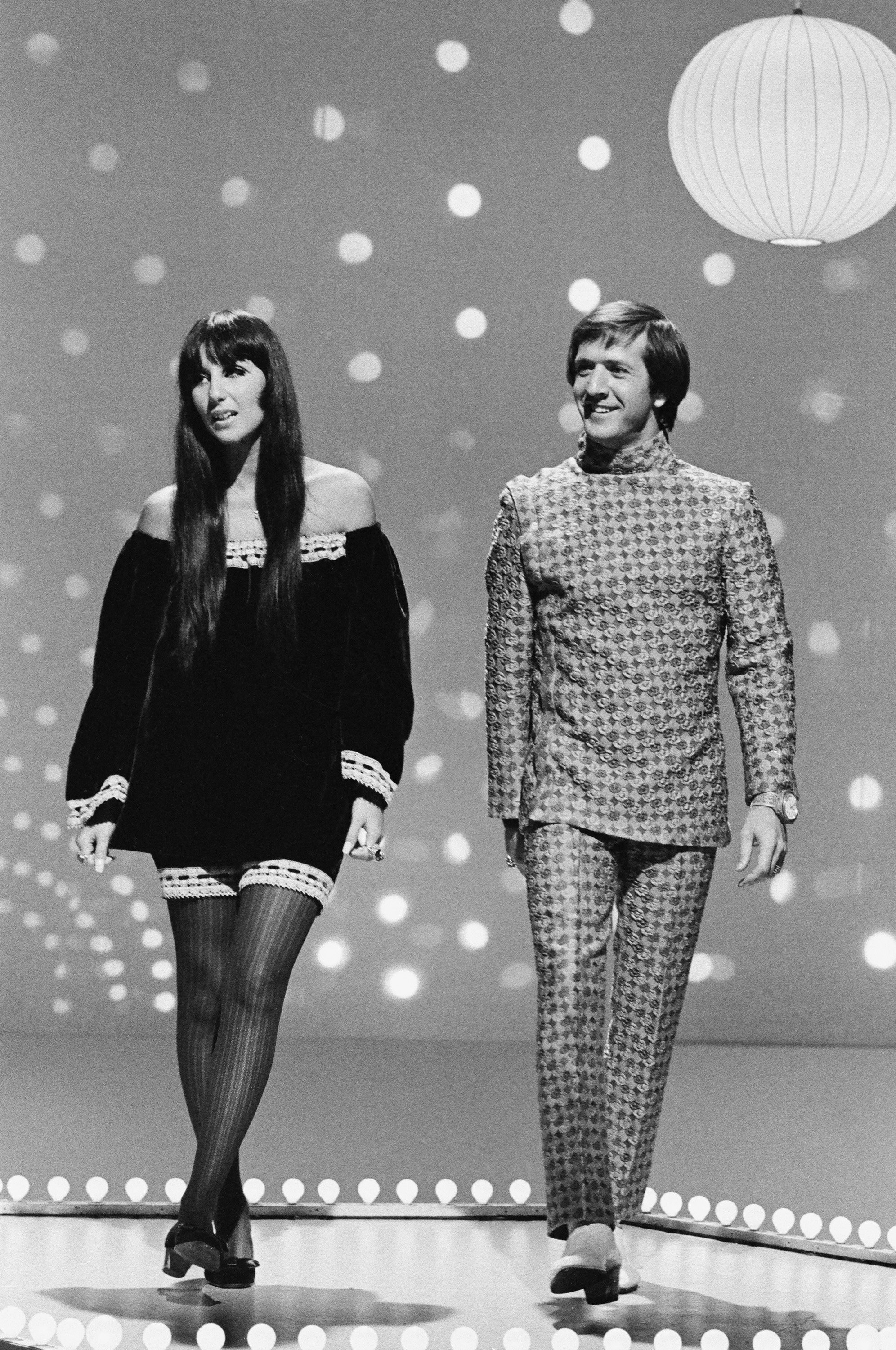 Cher and Sonny Bono appear on The Phyllis Diller Happening" Episode 6, Season 10 | Source: Getty Images
Sonny and Cher were the it-couple of their time and had a relationship that seemed rock solid on the surface. Underneath all of the glamor and fame were a lot of heartaches. They were facing challenges in their personal life.
The singer and her then-husband Sonny Bono planned on starting a family together but weren't immediately successful and faced many challenges while trying to have children. The couple endured four miscarriages before the birth of their first child.
Sonny Bono and Cher pictured in 1965. | Source: Getty Images
Cher explained that she had an "angry uterus," which led to her miscarrying four babies before her first child, Chaz, was born. The singer confessed:
"After the third time, it got to be a nightmare. People would be congratulating me because I was pregnant, and then I wouldn't be."
In 2022, the icon took to Twitter to share the story of her first miscarriage. She mentioned that she was 18 then, and Sonny came home to her, rocking back and forth on the floor in pain. Sonny then rushed her to the doctor.
Sonny Bono and Cher with their son Chaz Bono circa 1970 | Source: Getty Images
Cher said that by the time she got to the doctor, she was screaming out in pain, and the doctor sent her straight to the hospital and into an operating room. Unfortunately, they could do nothing for her, and she miscarried the baby.
After all the trials that Cher faced in falling pregnant, by 1969, she finally fulfilled her dream of becoming a mother. Her first child, Chaz, was born on March 4, 1969, and is a proud transgender man.
CHER WAS TERRIFIED OF MOTHERHOOD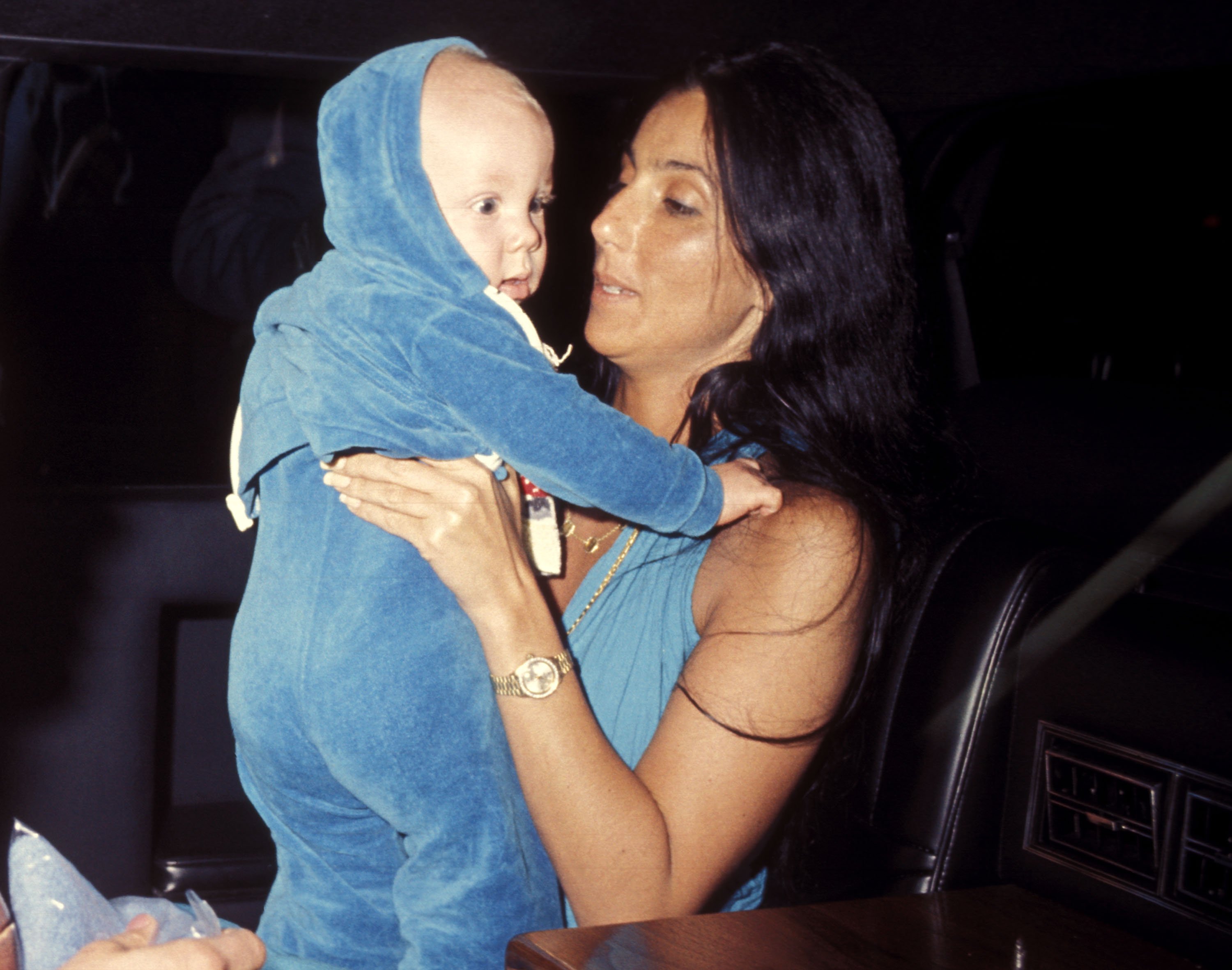 Singer Cher and son Elijah Blue Allman on March 20, 1977 at Los Angeles International Airport in Los Angeles, California. | Source: Getty Images
Although Cher had always wanted to be a mother, she was finding it difficult to be happy about her baby's birth because of all her trauma during her miscarriages. The singer's pregnancy with Chaz was also a struggle.
She was on bed rest for the first three months of Cher's pregnancy with Chaz. She was not allowed to do anything that could jeopardize the pregnancy, and she was made to do as little as possible.
She was then confined to the house for the remainder of her pregnancy. The singer mentioned that she took the time to learn to play pool and speak French, but once Chaz was born, she had forgotten what she did before she became a mother.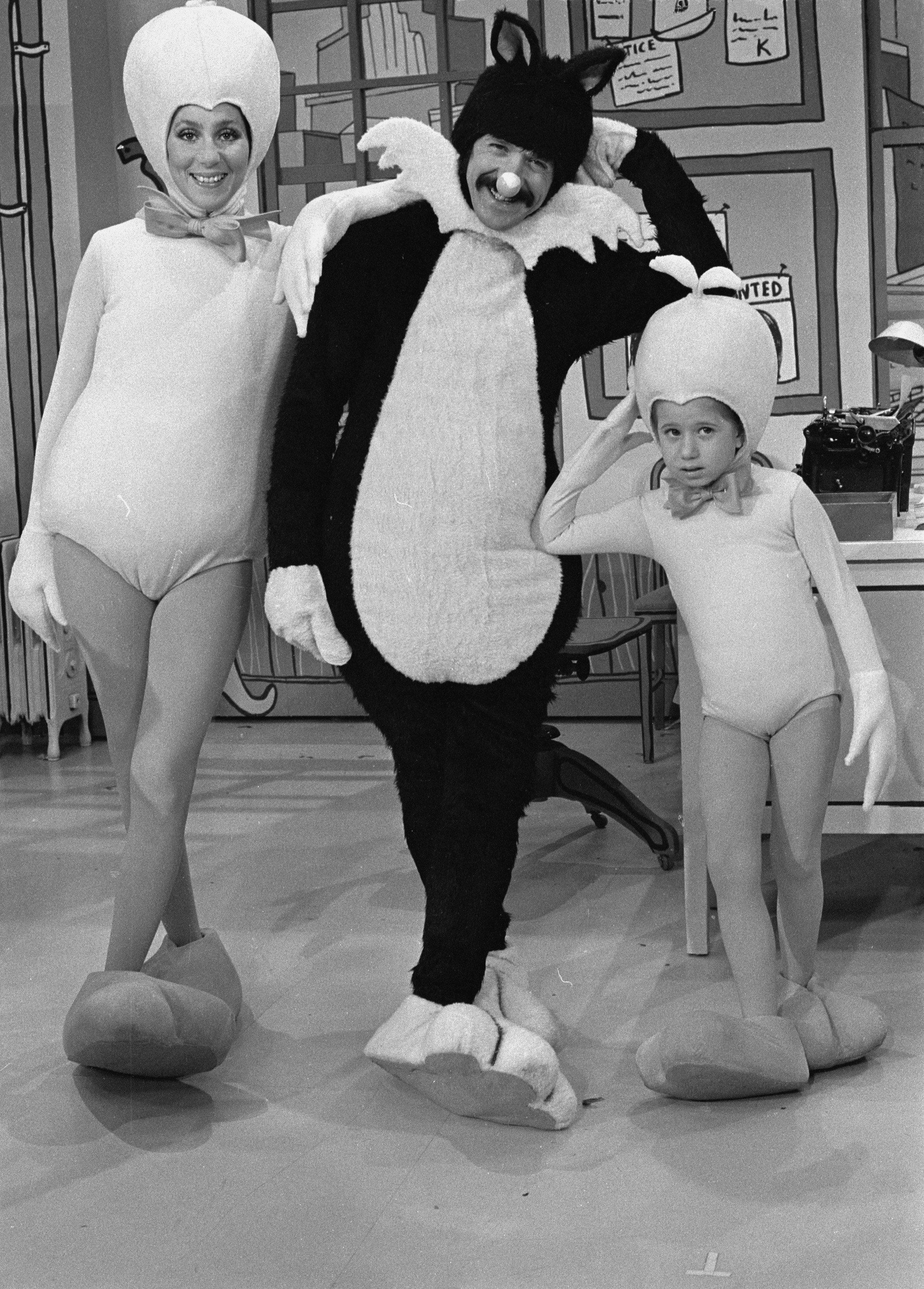 Cher and Sonny Bono pose in Tweety Bird and Slyvester costumes along with their son Chaz, also in a Tweety costume, during a skit from the television variety show "The Sonny and Cher Show," February 19, 1976.| Source: Getty Images
Cher also mentioned that once her child was born, she had a new best friend and felt like every day was Christmas. However, that feeling was marred by the fact that she did not know how to make motherhood work.
The star said that she had no confidence in being a mother. She revealed that she is not confident doing anything and motherhood was no different. However, Sonny was confident, so she used him as a role model for parenting.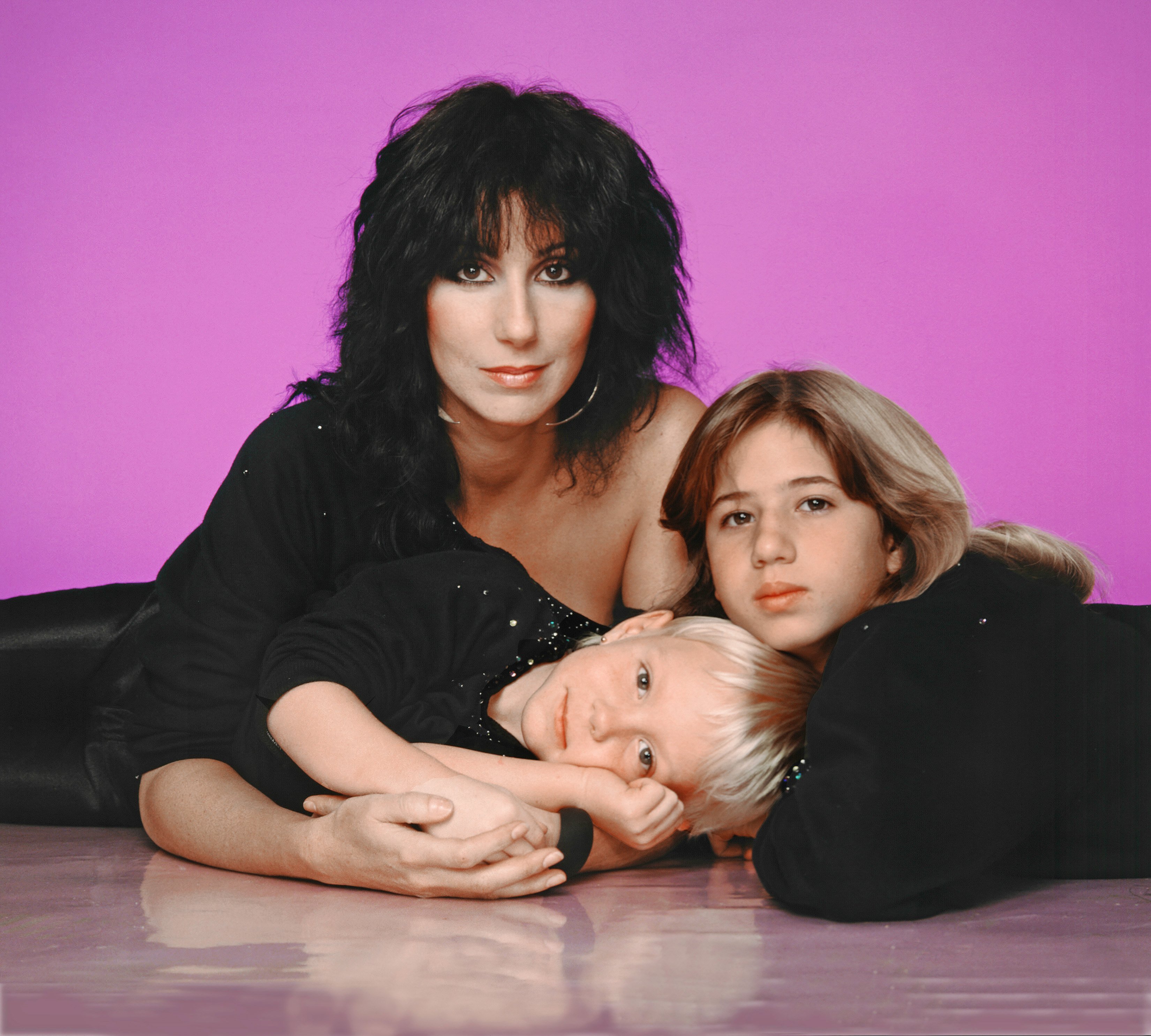 her with children Chaz Bono and Elijah Blue Allman pose for a portrait in 1980 in Los Angeles, California. | Source: Getty Images
While she followed Sonny's lead regarding their child, she was still nervous about her ability to parent. She shared:
"I was really terrified with Chas because I just thought, "How am I going to do this?""
Although Sonny and Cher shared many beautiful years, their marriage wasn't built to last, and when Chaz was still young, they divorced. However, Cher then met and married musician, Gregg Allman.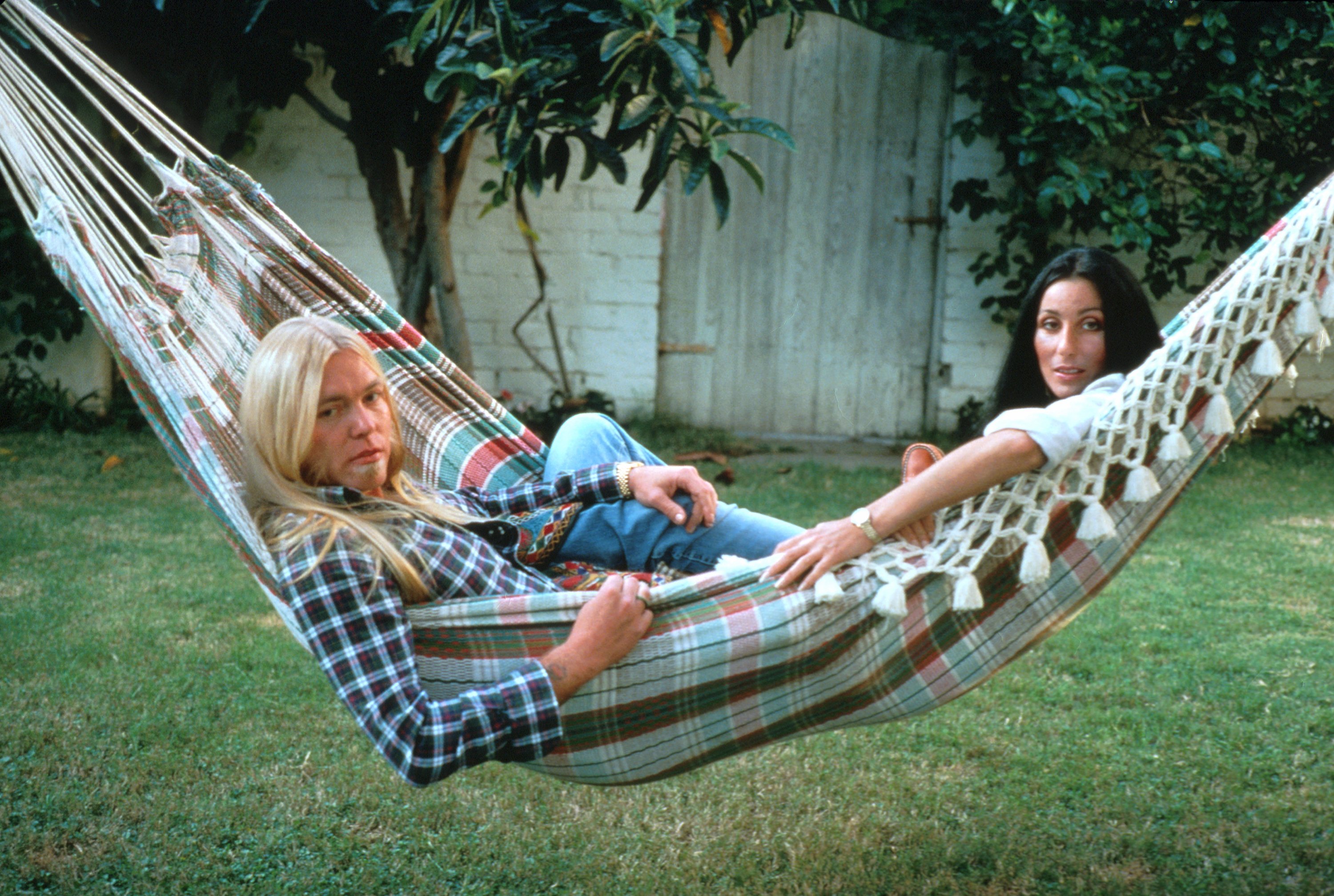 Rock guitarist Gregg Allman and Cher pose for a portrait in a hammock at their home on October 30, 1977 in Beverly Hills, California. | Source: Getty Images
Gregg and Cher's marriage also did not last, but it did result in Cher's second child, son Elijah Blue Allman. Elijah was born seven years after Chaz was welcomed into the world. Cher described her children as "the best thing in the world."
However, because her relationships with her children's fathers did not last, it became much more challenging for Cher to parent them, resulting in many years of quarreling and estrangement.
CHER BECAME ESTRANGED FROM HER CHILDREN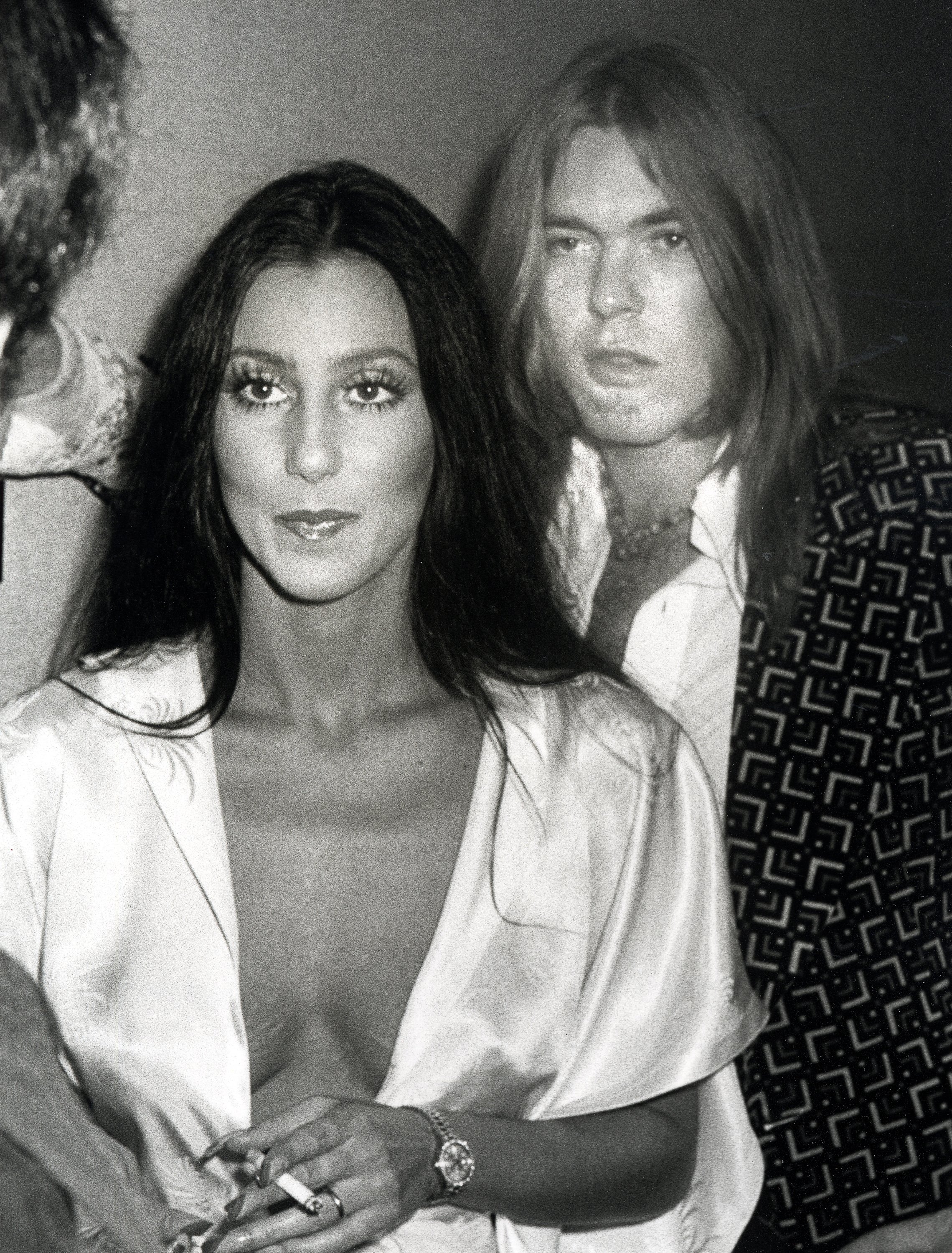 Cher and Gregg Allman of the Allman Brothers Band. August 23, 1978 | Source: Getty Images
While Cher had always desired to be a mother, she admitted that she was not always good at it because she focused more on her career than on spending quality time with her children.
The star said that when her children were young, she would take them with her wherever she had to go, and they loved it because people doted on them. As they got older, they didn't find following their mother around for work as much fun.
When Chaz was 13, Cher bought him acting classes which he initially had no interest in. However, after going once, Chaz decided that he loved acting and pursued it by attending The High School of Performing Arts.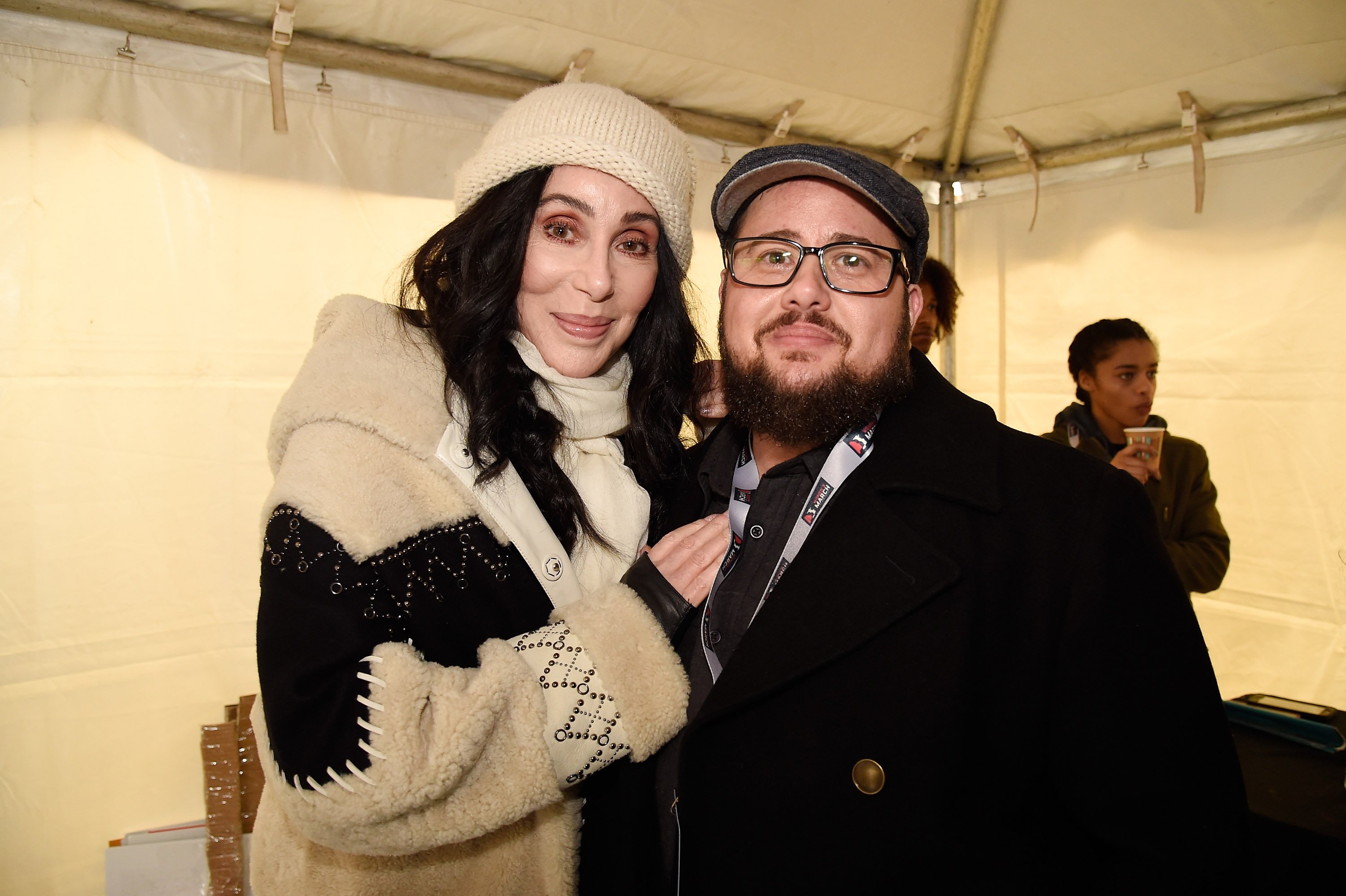 Cher and Chaz Bono attend the rally at the Women's March on Washington on January 21, 2017 in Washington, DC. | Source: Getty Images
Cher admitted that it was at this point that she lost Chaz. She did not think that Chaz would end up going away to school after she bought him the acting classes, but she felt good that she had finally done something that Chaz enjoyed.
Her relationship with Elijah was much more complicated, though. When Elijah was only seven years old, he was sent to boarding school by his parents, which led to him feeling shunned and lashing out by misbehaving.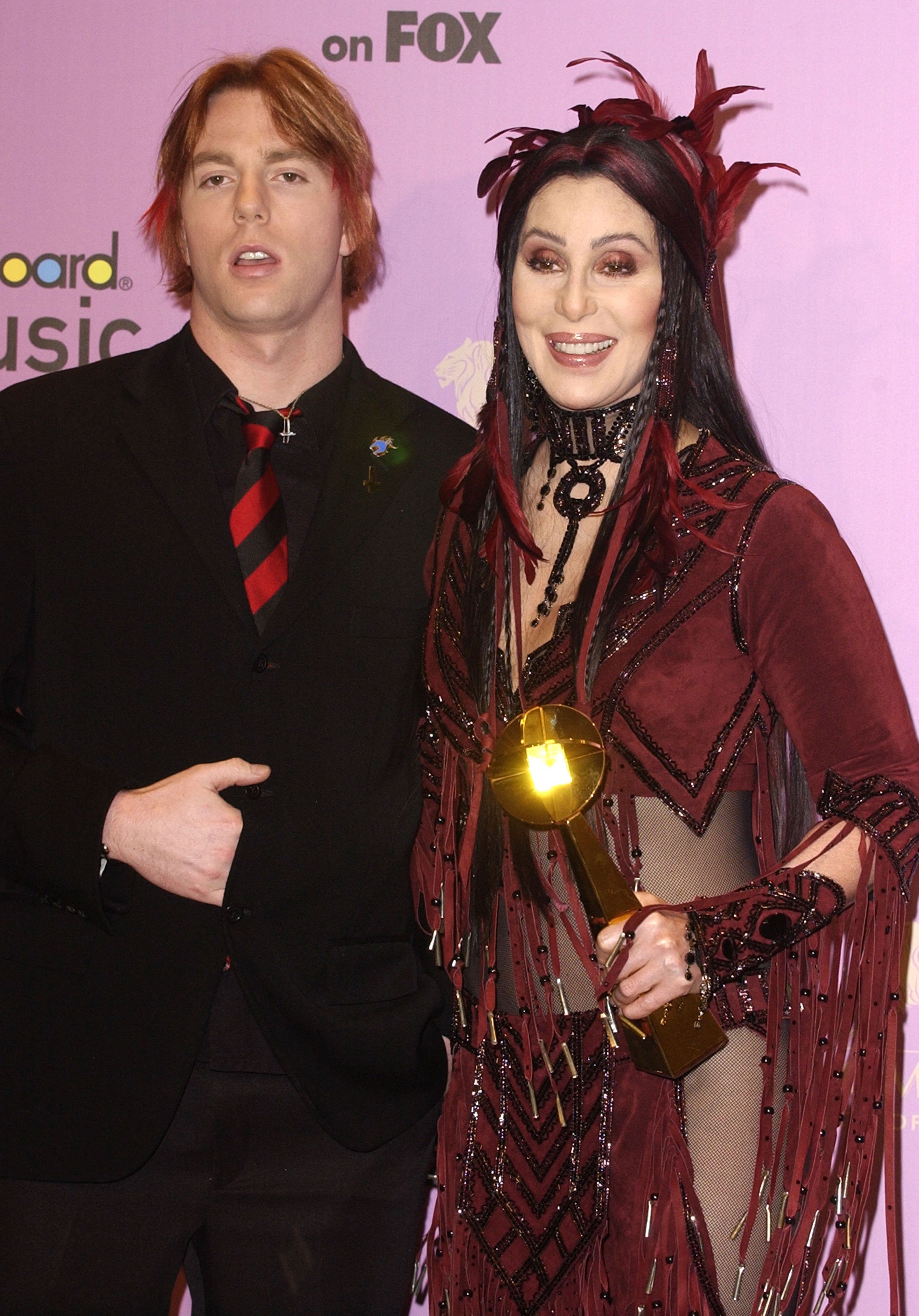 Elijah Blue & Cher during 2002 Billboard Music Awards - Press Room at MGM Grand Arena in Las Vegas, Nevada, United States. | Source: Getty Images
Cher shared that her relationship with Elijah differed from hers with Chaz, as she could communicate with Chaz rationally in a way that she couldn't with Elijah. She elaborated:
"He [Elijah] and I have such a bizarre relationship. We've had so many strange moments. I don't really understand him."
Because of Cher's strange relationship with Elijah, the two became estranged over the years. When Elijah married his wife, British singer Marieangela King, in 2013, Cher was not invited to the wedding.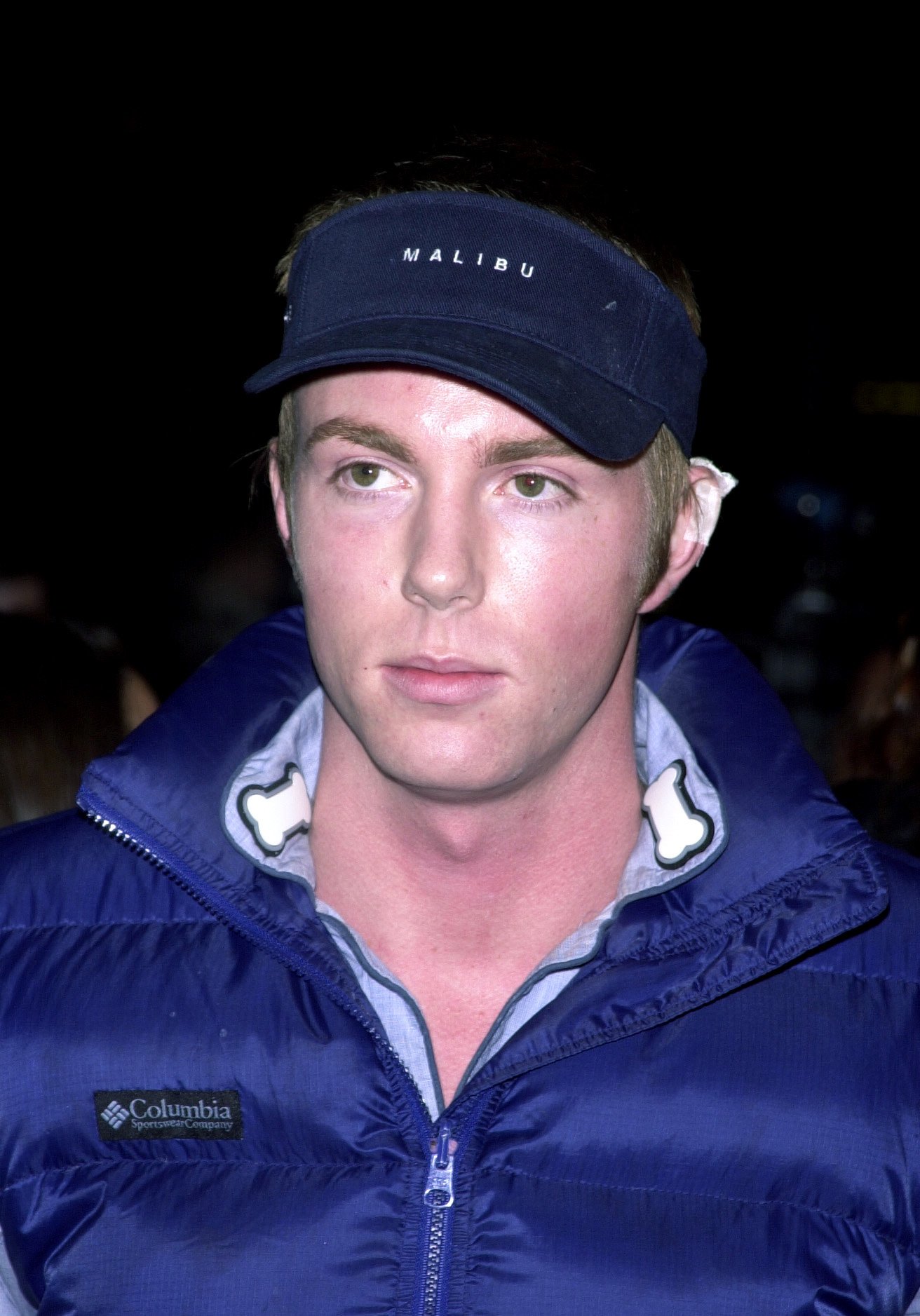 Portrait of Elija Blue Almond at the "BLOW" premiere. March 29, 2001 | Source: Getty Images
Despite not being on the guestlist for one of the most important days of her son's life, Cher allowed Marieangela and Elijah to move in with her after their wedding. However, this also did not work out and led to the mother and son not talking for a while.
While their relationship has always been complicated, Elijah expressed in 2014 that he would still like to mend fences with his mother but would not rush it. He said that it would need to happen organically.
CHER MENDED HER RELATIONSHIPS WITH HER SONS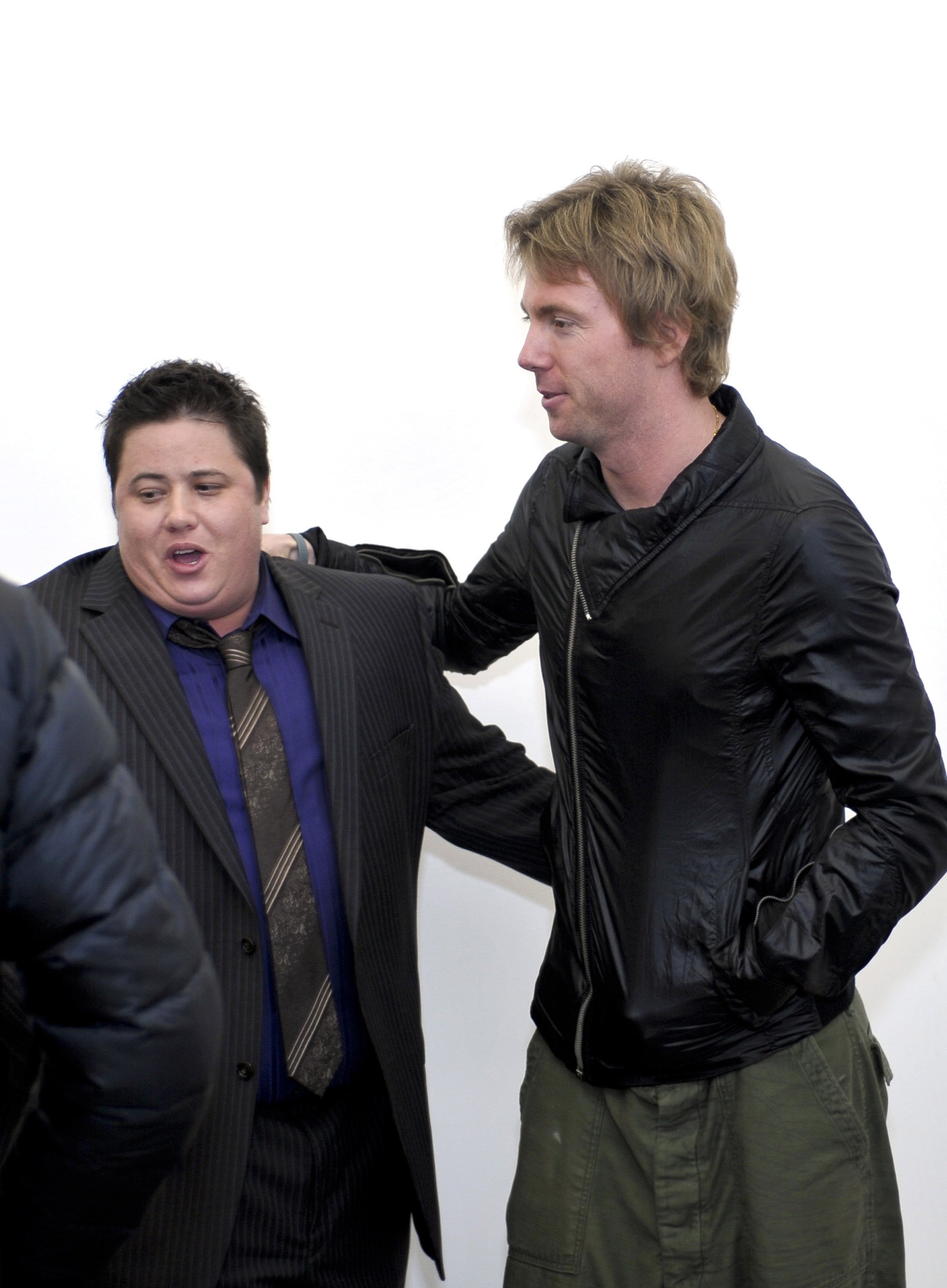 Chaz Bono and Elijah Blue at "Step-and-Repeat" Presented By Elijah Blue and Kantor Gallery on February 24th, 2010 in Los Angeles, California | Source: Getty Images
When asked how Cher felt about being a single mother, she admitted it was terrible as she thought every child should have two parents. She expressed regret at putting her children through only having one parent at a time.
She then said that because she was with Sonny from the time she was 16, by the time she left him at 27, she had made no progress and was mentally still sixteen. The star also mentioned that she didn't know what she was doing regarding raising children.
Cher said she was selfish sometimes and would have liked her children to have more stability in their lives, but it wasn't always easy to provide because of her job. She then admitted that her life would have been nothing without her children.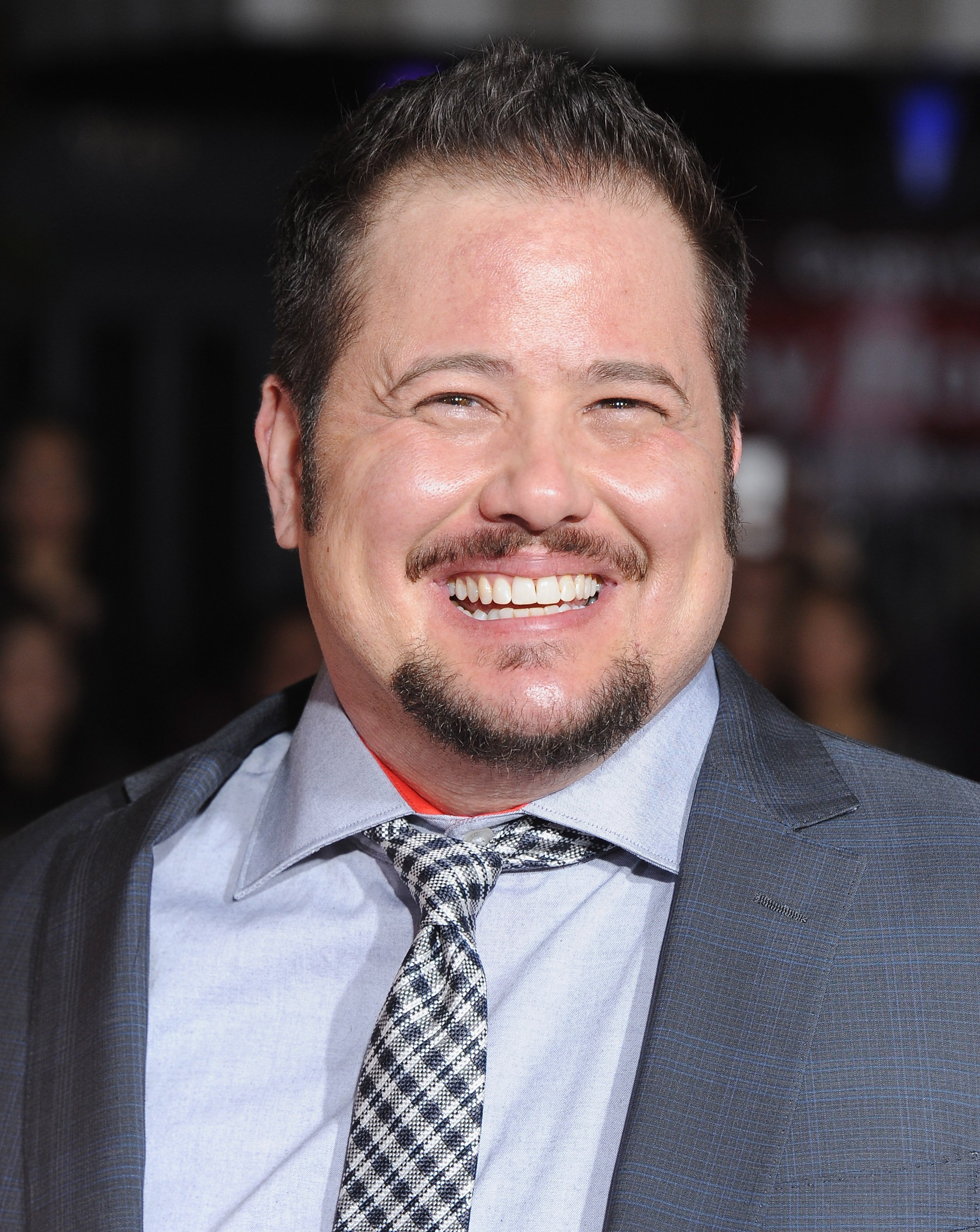 Chaz Bono arrives at the Los Angeles Premiere Of Focus Features' "The Danish Girl" at Westwood Village Theatre on November 21, 2015 in Westwood, California. | Source: Getty Images
Although she acknowledged that she had made many mistakes while her children were young and wishes she could have done things differently for them, she admitted that she enjoyed motherhood, saying:
"I really like being a mother," she said. "I've got children that are absolutely the best thing in the world."
As Cher ages, a source said that she has become softer toward her children and will often try to schedule zoom calls or organize dinners so they can spend time together. This comes after she mended her relationships with both of her sons.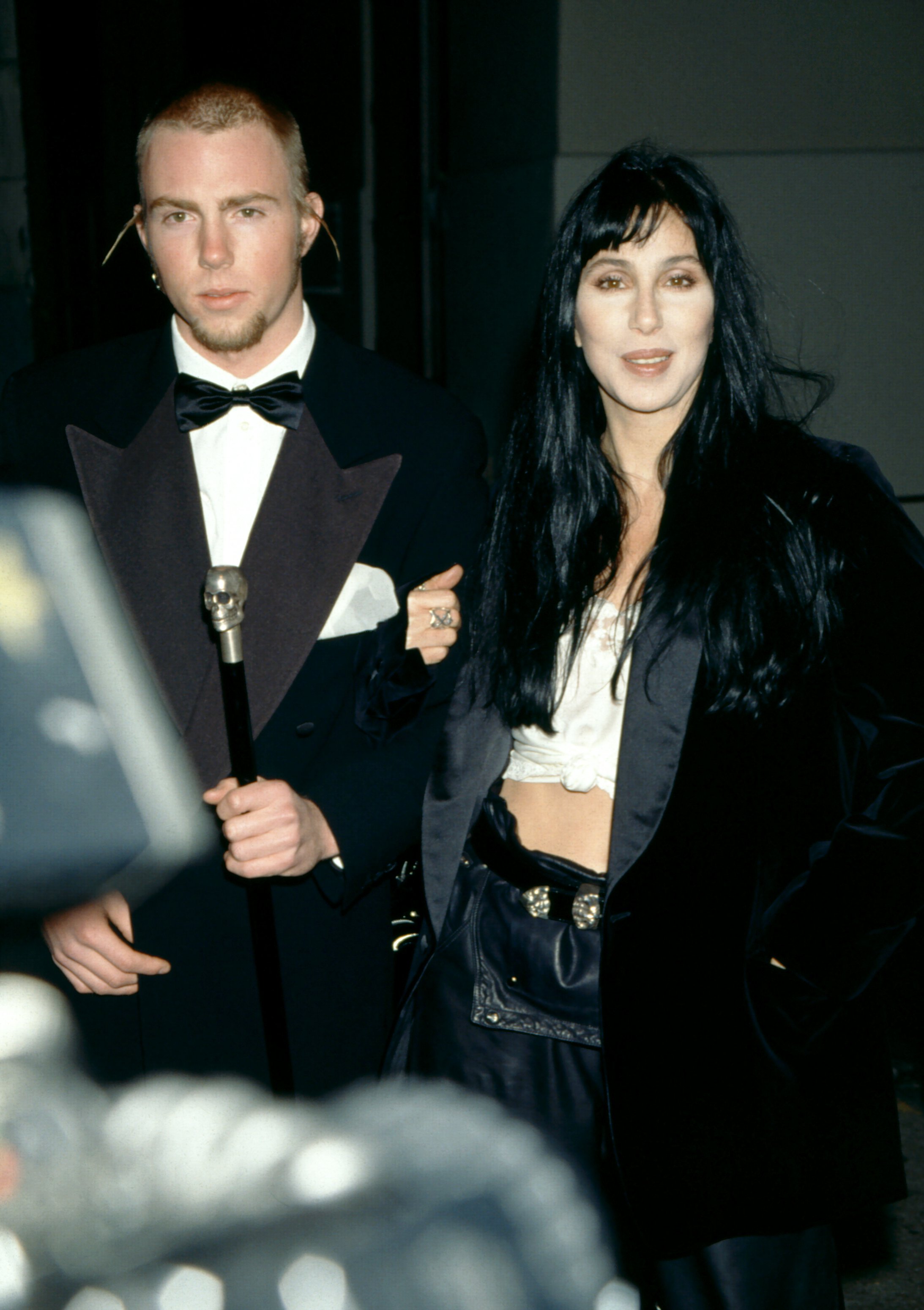 Elijah Blue Allman and his mother American singer and actress Cher attend the 5th Annual Fire and Ice Ball to Benefit Revlon UCLA Women Cancer Center on December 7, 1994 at the 20th Century Fox Studios in Century City, California. | Source: Getty Images
The source said that Chaz and Cher still bicker, but they have always been that way, and Elijah knows that his mother is only a phone call away if ever he needs advice.
Please fill in your e-mail so we can share with you our top stories!