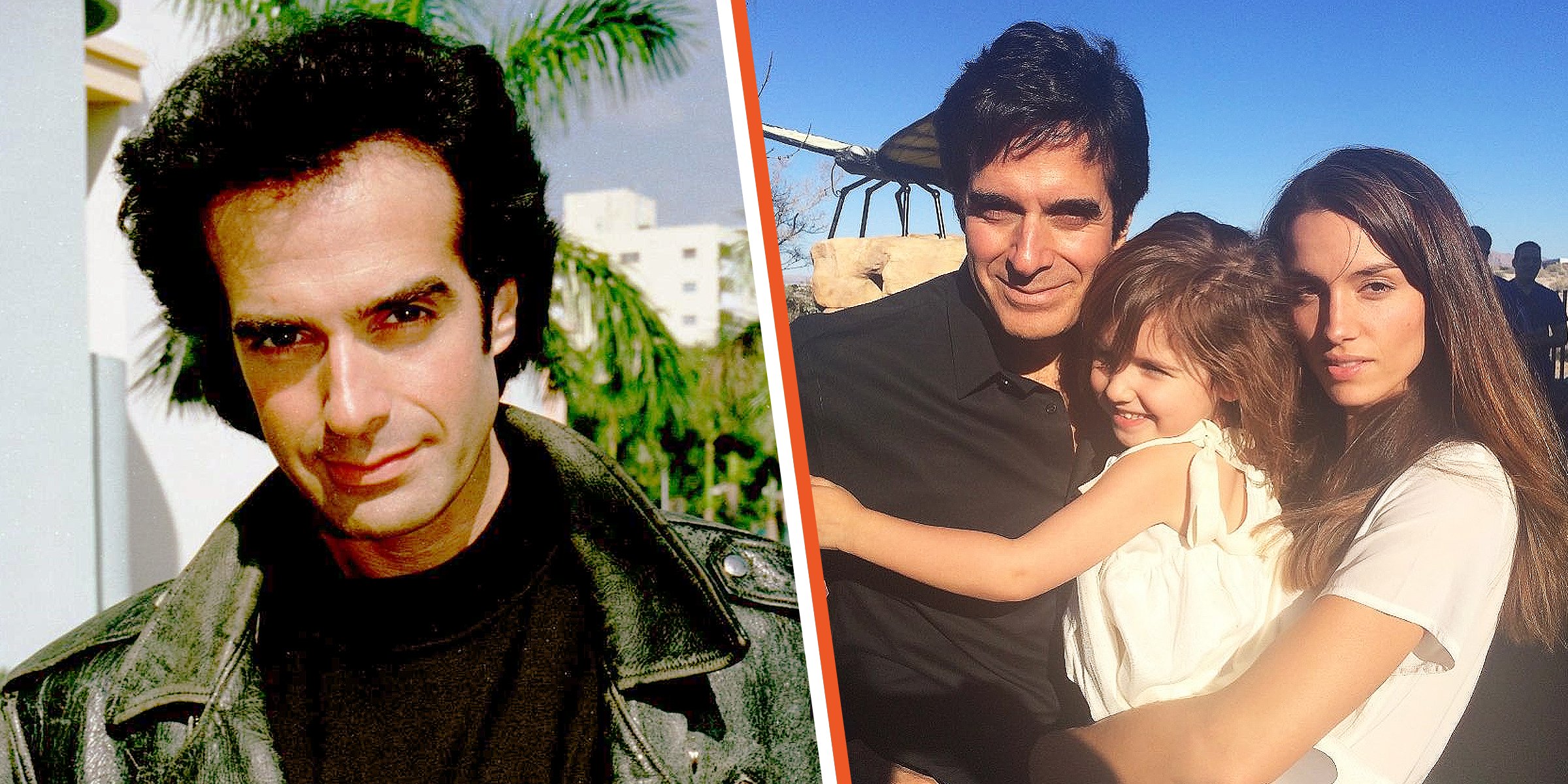 Getty Images - Instagram.com/chloegosselin
David Copperfield Is Raising 12-Year-Old Daughter Sky with His Soulmate after They Kept Her Birth a Secret

David Copperfield performed the greatest trick when he secretly welcomed a daughter with partner Chloe Gosselin. Twelve years later, the duo is raising their daughter together while sustaining their long-term relationship.
At 65, American magician David Copperfield has sustained relationships with several women. However, none of these affairs ever led to the altar. Contrariwise, the trickster always seemed reluctant to move past the engagement phase, with the relationships often ending a few years after his proposal.
With his current partner, Chloe Gosselin, things seem slightly different, as the duo has been together for about sixteen years, spending eight of these engaged. Notwithstanding, Copperfield appears in no rush to say "I do."
He acknowledged his reluctance to get married during a sit-down with Oprah Winfrey, saying he was afraid. According to him, marriage tends to make couples lazy when keeping the love alive due to its formality.
That, in turn, made couples take each other for granted, and he never wanted to reach that point with Gosselin and risk losing her. In the same interview, the model admitted to Winfrey that it did not matter to her whether or not they were married, as having a kid was the biggest commitment.
Notably, the lovebirds share a daughter, Sky Copperfield, whom they welcomed secretly in 2010. The two have spent the last twelve years raising the soon-to-be teenager as one happy family.
While marriage seems off the books for the artist, he gets a thrill from having a family and raising Sky with his beloved woman.
His relationship dynamics with Gosselin reflect how happy they are as lovebirds and co-parents. Copperfield seems to have chosen the French fashion model to spend his life with, referring to her as his soulmate.
More than a soul mate, he believes the fashionista was the best mom he knows, never hesitating to sing her praise. In one of his posts, he shared:
"Love to the best mom I know, who amazes me every day."
Aside from their mutual love and respect for each other, the duo is self-sufficient, each accomplished in their respective fields. Despite their differing careers and busy schedules, Copperfield and Gosselin find common grounds in the joy they derive from raising their daughter, Sky, as a family.
THEY KEPT THEIR DAUGHTER'S BIRTH A SECRET
David Copperfield and Chloe Gosselin became parents in February 2010. However, the twosome managed to keep their daughter's birth a secret for sixteen months before the world discovered her existence.
News of the new addition to their family hit the media in late 2011 when the couple was spotted on trips around New York, Las Vegas, and The Bahamas, with the little one tagging along. Shortly after, a spokesperson for Copperfield confirmed the news, saying:
"Forget vanishing the Statue of Liberty, David's next illusion will be disappearing the dirty diaper. A lot more practical."
Even after going public with their child's birth, David Copperfield and Chloe Gosselin remained reluctant to unveil their daughter's identity.
They kept her face hidden in some of their social media posts to maintain privacy in their child's life. To date, Sky remains the couple's only child, who commenced their romance in 2006.
SKY IS AN EMBODIMENT OF HER FAMOUS PARENTS
Growing up with famous parents, Sky was exposed to certain privileges from a young age. Yet, she never let the glitz and glam of Hollywood blindside her great personality.
At twelve, she is the epitome of her parents, physically and morally, and never hesitates to show her good nature. Gosselin once praised her daughter, saying she inherited her dad's empathy for people. The fashion model and shoe designer once said of the preteen:
"The thing about Sky is, she has empathy for people. She doesn't treat anyone differently."
The proud dad attributed this amazing quality in their daughter to his longtime partner, who dedicated time to her career as a designer while nurturing her family. He chimed:
"We're lucky she is a really good person. Maybe it's your fault."
Aside from her gracious personality, Sky has also been involved in her parent's careers from a young age, priming herself to follow in their footsteps.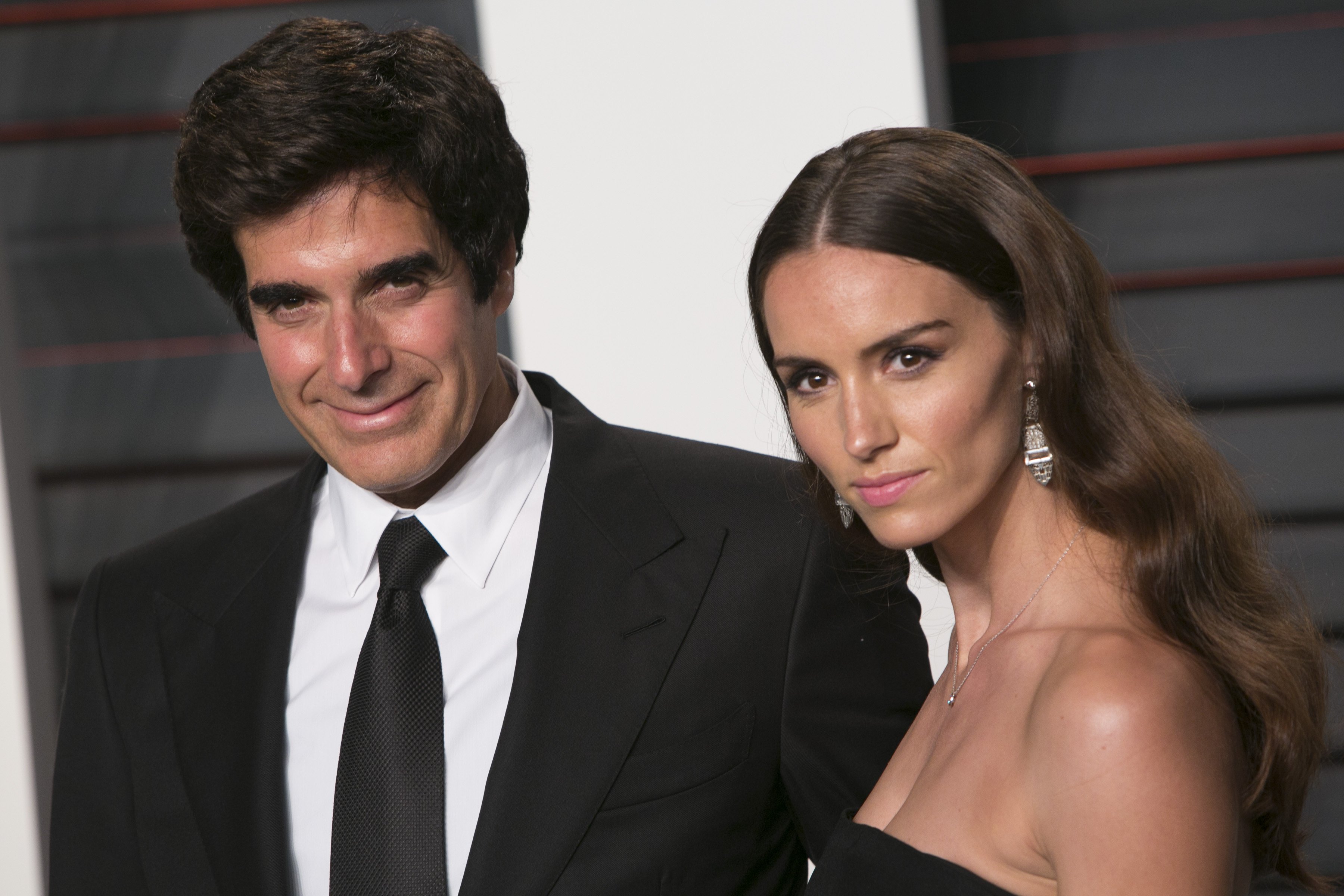 David Copperfield and Chloe Gosselin pose as they arrive at the 2016 Vanity Fair Oscar Party in Beverly Hills, California, on February 28, 2016. | Source: Getty Images
The couple recalled how they got their child involved in their respective careers by having her grace their shows and presentations.
Seeing her parent's accomplishments engraved in their creative works gave the youngster a level of joy, and she appreciates every moment. Sky also loves her parents and enjoys their company just as much.
In one photo shared on Instagram, Gosselin flaunted her amazing family, with the little girl wedged in between her parents, all smiles, as they posed lovingly. The entrepreneur reiterated the importance of holding on to family and loved ones tightly via the caption
Despite her young age, she already does her bit for her mom's shoe brand launched in 2014, from rocking several pieces for photoshoots to offering her creative input.
Notably, Sky's parents value her wisdom, acknowledging she knows a lot about important life issues like antisemitism, racism, bigotry, and the Holocaust. Additionally, the youngster has grown to appreciate nature, having enjoyed moments with nature alongside her famous parents.
For his birthday in 2015, Copperfield took his family on a trip to a beautiful Island, where they fed the sharks and connected with nature. He shared photos from the memorable moment on Facebook, with the joy and excitement evident in Sky's face as she fed the sea animals.
Indeed Copperfield and Gosselin have done a great job raising their beautiful daughter and giving her an exemplary family to grow up in.
Please fill in your e-mail so we can share with you our top stories!