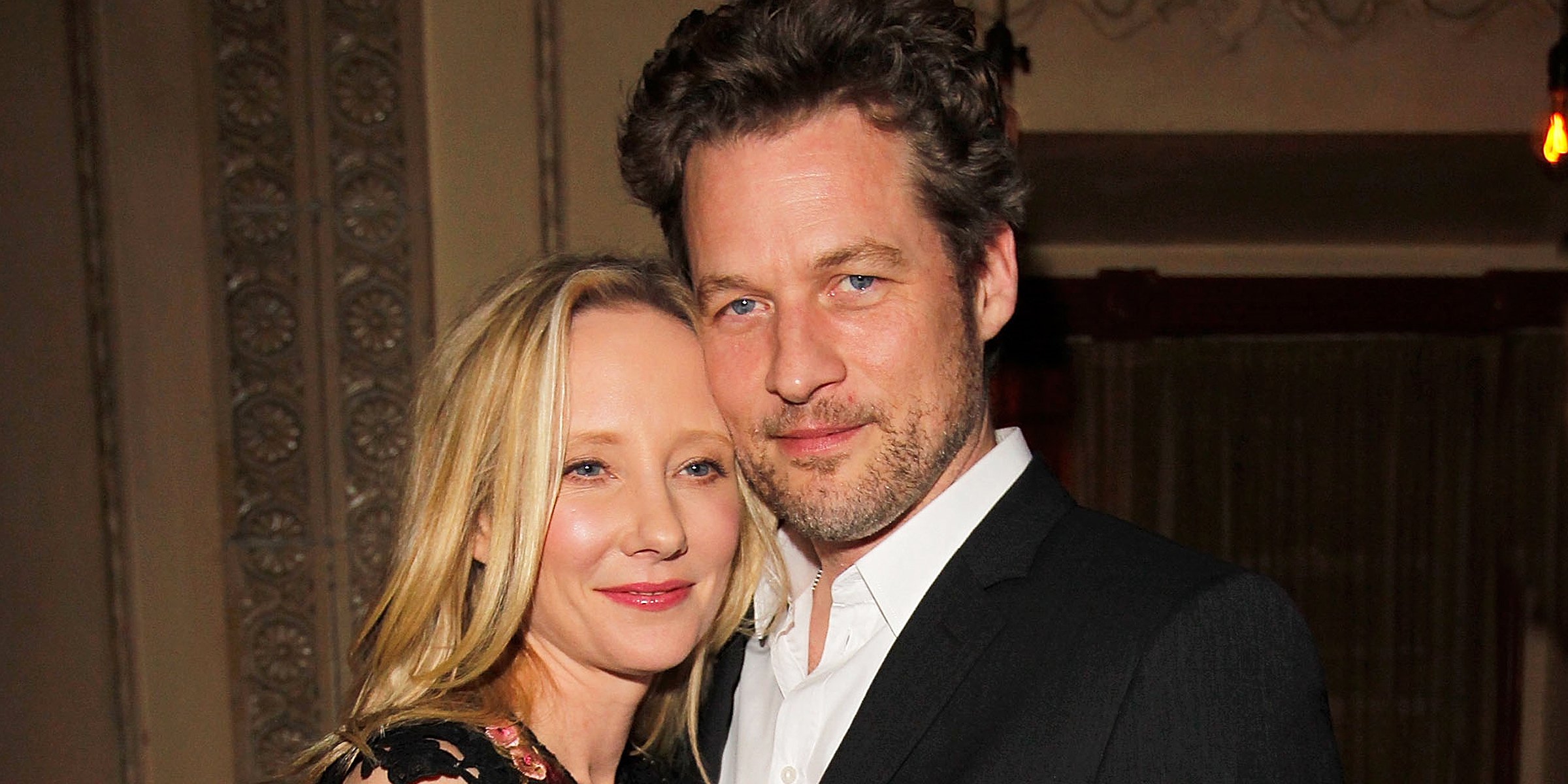 Getty Images
Coleman Laffoon is Anne Heche's Ex-Husband Who She Battled over Custody of Their Child For Years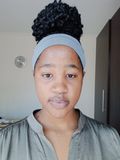 Coleman Laffon is the ex-husband of Anne Heche, with whom he shares a son. Although he stayed away from the spotlight following their divorce, there are some known details about his life and their relationship.
In August 2022, Anne Heche found herself in a vehicular accident that sent her straight to the intensive care unit. Los Angeles Police investigation reported her speeding vehicle to have driven off the road and into a residential unit resulting in flames.
Heche reportedly suffered severe burns from the crash, and her representative said she was not expected to recover. Sadly, after being kept on life support for a few days, the actress has passed.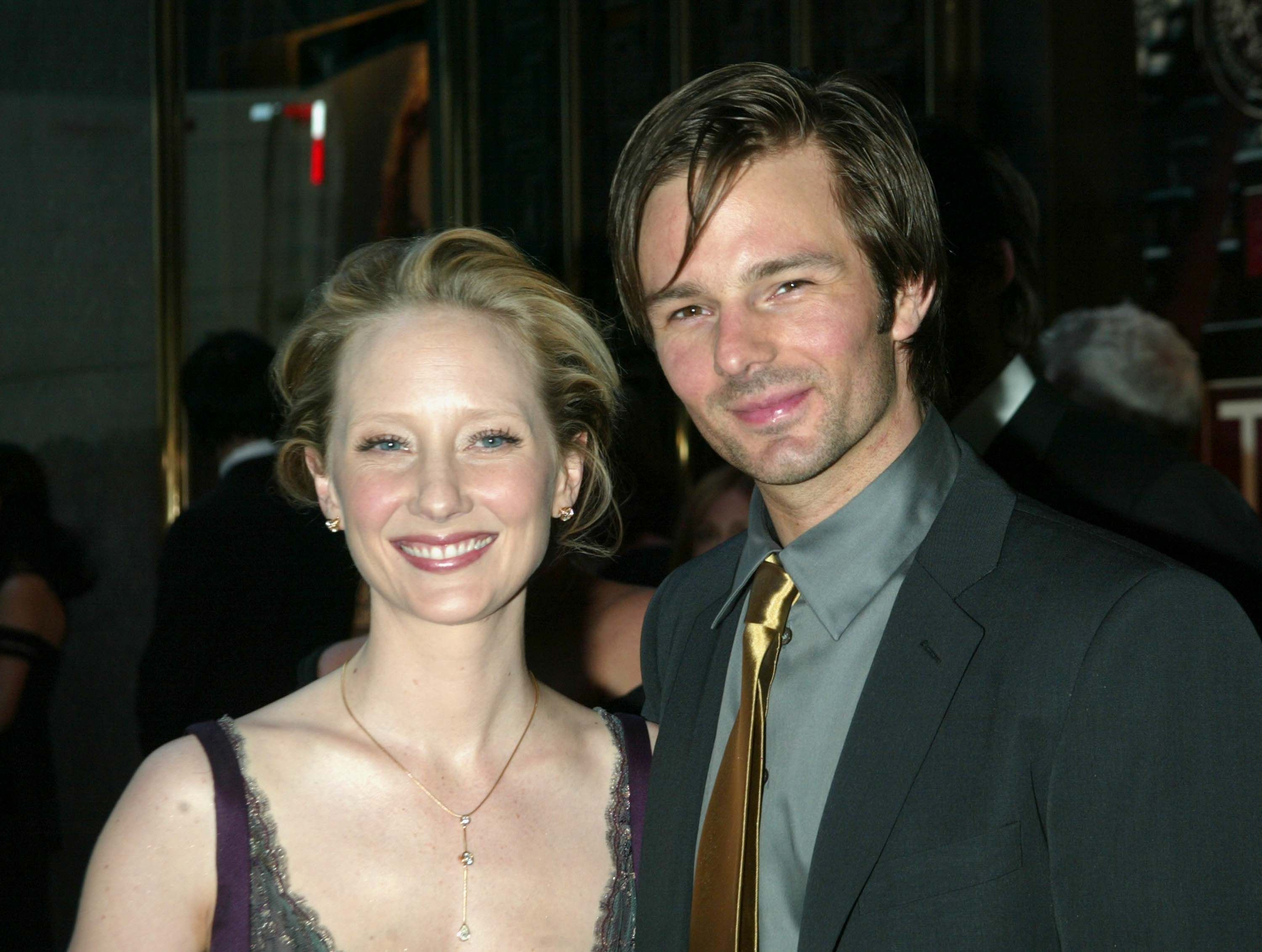 Anne Heche and Coley Laffoon during the 56th Annual Tony Awards - Arrivals at Radio City Music Hall in New York City, New York, United States. | Source: Getty Images
Heche was previously married to Coleman Laffoon, with whom she shares a son. Following their messy divorce, Laffoon initially stayed out of the spotlight and did not comment on her accident. However, he recently shared an Instagram reel reacting to her passing.
Coleman Laffoon's ex-wife, Anne Heche, died days after her involvement in a horrific car accident. Her son, Homer, shared a statement with Page Six expressing his and his younger brother's grief and sorrow, having gone through almost a week's worth of intense mood swings, saying:
"My brother Atlas and I lost our Mom. After six days of almost unbelievable emotional swings, I am left with a deep, wordless sadness."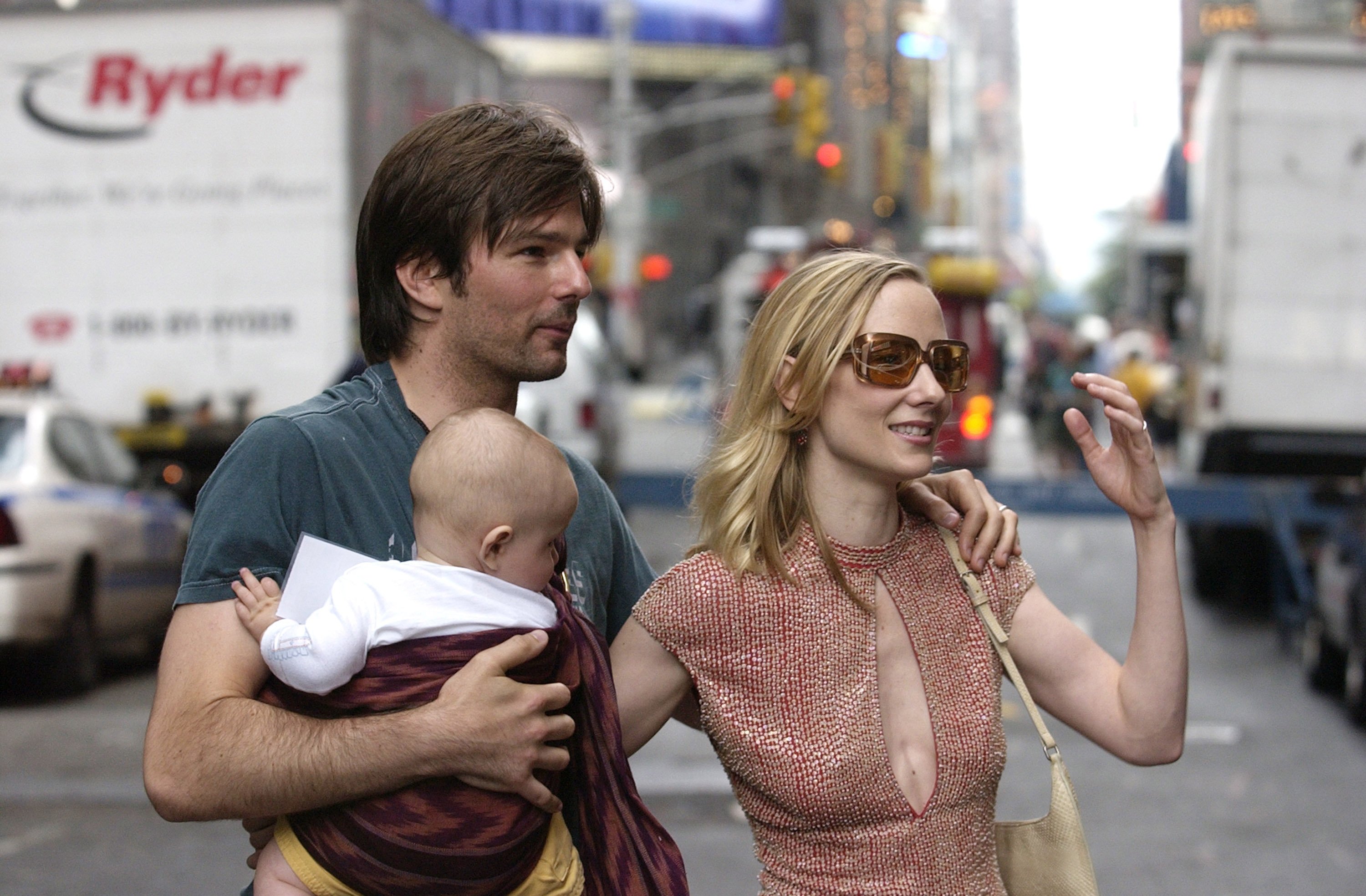 Anne Heche and Coley Laffoon with their child leaving "Broadway on Broadway" in New York City | Source: Getty Images
However, the 20-year-old also hoped for his mother's peaceful exploration of eternal freedom and shared his gratitude for his fans, friends, and family showing support, including his dad and stepmom, Alexi. Heche's representative stated that it had always been her choice to donate her organs upon death.
Hence, the now-late actress was kept on life support to give OneLegacy Foundation enough time to determine whether her organs were still viable and to find a match. Coleman also shared his lasting affection for Heche, saying he would always love and miss her. He described her as a woman who was unafraid to speak her mind and loved fiercely. Furthermore, he said:
"It was all about love so goodbye, Anne. Love you, thank you for the good times, there were so many. And in the meantime, I got our son and he will be fine. Love you."
Laffoon expressed his hopes for her everlasting peace in the next part of her journey and is grateful for those who came in the thousands to share their prayers and love for his family. Cole's wife and daughter, Alexi and Emmylou, also paid tribute to the late actress in an Instagram post.
WHO IS COLEMAN LAFFOON?
The "Another World" actress was married to Coleman "Coley" Laffoon for eight years, from 2001 to 2009. The ex-couple shares a son, Homer. Born in October 1973, Coleman was raised in Cincinnati and eventually finished his studies at the University of Florida.
The Ohio native pursued a career in Real Estate, obtaining his California Real Estate license in 2007. He became an agent at the Hilton & Hyland firm three years later.
In 2015, Coleman married his colleague, Alexi, and now share two kids, Zoey Marine and Emmylou Polk. Running a family business together, Coleman and his current wife reside in the Miracle Mile neighborhood.
COLEMAN LAFOON'S RELATIONSHIP WITH ANNE HECHE
Years ago, Heche was in a romantic relationship with famous talk show host Ellen DeGeneres. Their romance began when they first met at a Vanity Fair Oscar party in 1997 but ended three years later. Rumors of her new love began with the press identifying an anonymous man with whom she had previously worked closely.
Heche moved on past their romantic relationship as she met Coleman, who, at that time, was a cameraman for one of DeGeneres' documentary films. In 2001, Heche's publicist confirmed their engagement, with the actress found shopping for wedding gowns around Beverly Hills.
In 2007, the married couple split, with Coleman accusing Heche of her incapacity to provide care for their son, Homer. He filed for primary custody of their child while demanding cash assistance, $28,000 monthly spousal support, and an additional $10,000 in mortgage funds.
The battle continued as Coleman and Heche argued over furniture and home items. Filed with Los Angeles' superior court, Coleman accused his ex-wife of taking their home's main bedroom bed and rugs.
On top of these accusations, Coleman also mentioned that Heche entered his wardrobe to destroy some of his personal items. The legal documents demanded that all items are returned and nothing more be taken.
Heche has since denied any of these claims, noting that all items taken were personal belongings she owned before their marriage. She said in court documents:
"All of the furniture, furnishings, artwork, etc., that was acquired during the marriage and paid for with funds earned during the marriage remains."
COLEMAN LAFFOON HAS A SON WITH ANNE HECHE
During their eight-year relationship, Heche gave birth to a boy, Homer. He graduated at the Rose Bowl stadium in the Summer of 2020.
Homer maintains a great relationship with his half-sibling, Atlas, whom Heche shares with now ex-husband James Tupper. "The two are having an incredible bond right now. They already look out for each other," proudly shared their mother.
During their partnership, Coleman has made significant accusations against Heche being a mother. Coleman highlighted that Heche failed to provide a stable environment for Homer during his Vancouver visits, leaving him with random nannies and within a trailer while she was shooting scenes.
Coleman recalled additional incidents, such as making food unwanted by the child and failing to provide a safe car seat, were also recalled. More so, Heche was further charged with being responsible for causing stress to Homer, forgetting his valuable possessions such as stuffed animals.
Heche's party denied the claims made by the child's father and the outrageous monetary demands. Coleman was further blasted for not contributing any financial resources for the child. The former cameraman quickly responded, reiterating that the arrangement was for him to be a stay-at-home parent.
Please fill in your e-mail so we can share with you our top stories!