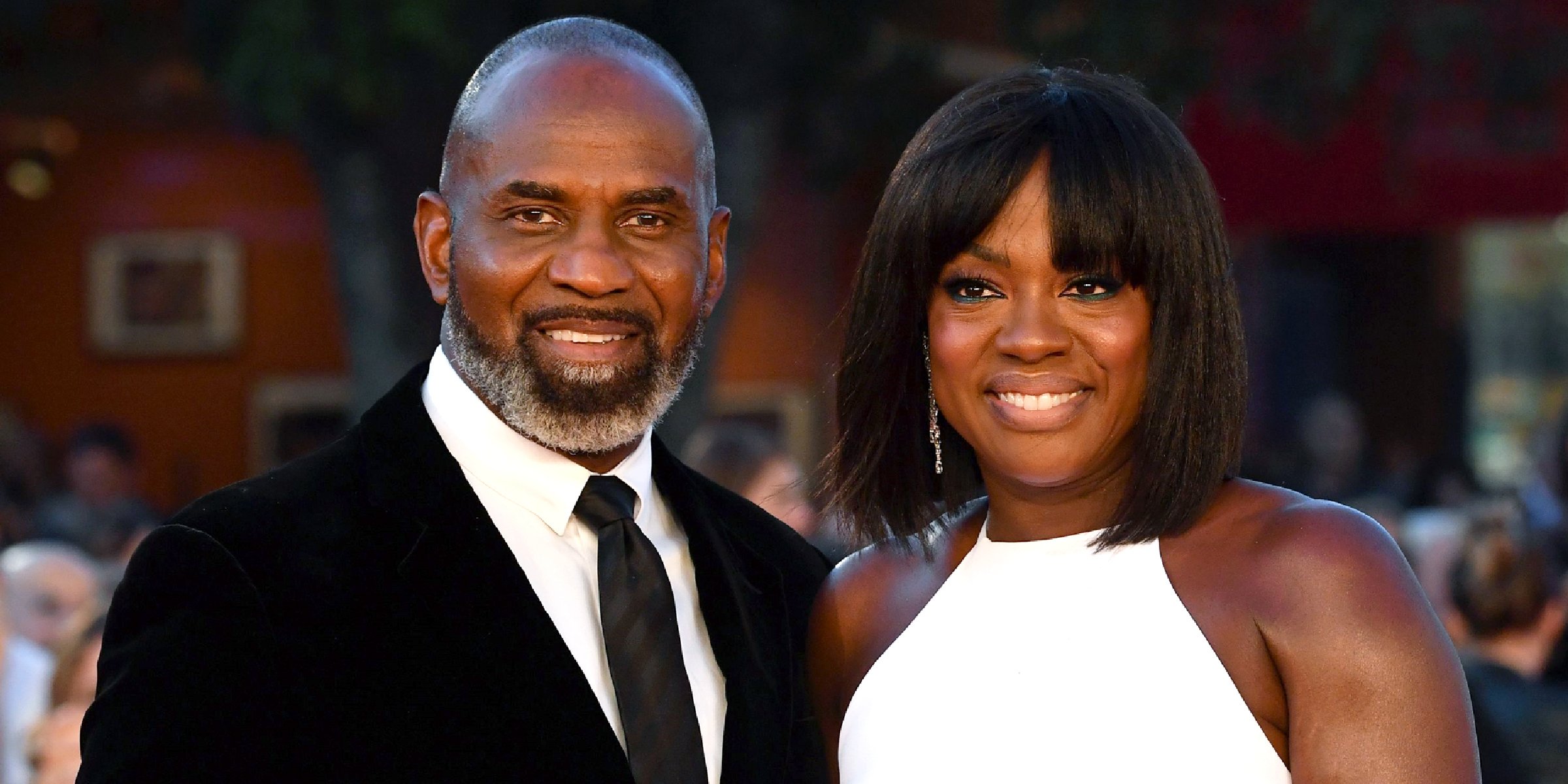 Getty Images
Viola Davis's Husband Julius Tennon - Inside Their Relationship

Actress Viola Davis and Julius Tennon have been married for 19 years, and their marriage has a fantastic backstory. Viola Davis's husband is an accomplished producer, and the couple has a daughter named Genesis.
Academy Award-winning actress, Viola Davis, has been married to her husband and fellow actor, Julius Tennon, for nearly two decades. They are parents to a beautiful daughter they adopted in 2011, Genesis, who's now 12 years old.
Davis and Tennon are one of Hollywood's A-list couples who are one of the greats in the entertainment industry. The actors are very supportive of each other personally and professionally.
There's an amazing story behind how the pair met and ended up together. In 2013, Davis revealed to Page Six how she found her life partner Tennon by praying. The star said the two met less than a month after she says she started praying to meet the kind of spouse she wanted.
The Texas native and former college football player, who checked all the boxes for the actress, was previously married and had adult children when the two met. Inside the couple's relationship.
INSIDE VIOLA DAVIS AND HUSBAND JULIUS TENNON'S RELATIONSHIP
Viola Davis and Julius Tennon met after a friend advised the actress to "pray" for the man she wanted as a partner. "The First Lady" star opened up in an interview with Page Six in 2013 that in the early 2000s, she was very lonely. The award-winning actress detailed how she prayed to meet her ideal partner, saying:
"I said I wanted a big Black man from the South who looked like a football player, who already had children, who maybe had been married before."
Not long after her prayer, the 56-year-old said she had met the man of her dreams. In three and a half weeks, Davis met Tennon, the partner she wanted.
The accomplished theatre, film, and television producer said when he first met the actress, she was "kinda complaining" about not liking L.A. cause she didn't know anybody there. Strangely, Davis not knowing anybody in the city is one of the things that attracted Tennon to her. Viola Davis's husband said:
"I was kinda like, 'She seems like a nice lady. She doesn't know anybody. I'm kinda ready to meet somebody else.'"
"The Woman King" producer gave Davis his card after they met, and the rest is history. Giving more details about how the actors met, "The Suicide Squad" actress joked in the 2013 interview that Tennon was special because he had his shirt on in the picture on his card, unlike other male actors.
The "Widows" actress only reached out to Davis after a month due to her finding difficulty in adjusting to California. She said everyone was telling her to call the actor and she hasn't regretted it. The 56-year-old said:
"After my first date with Julius, my life got better [in] every way... He just made my life better."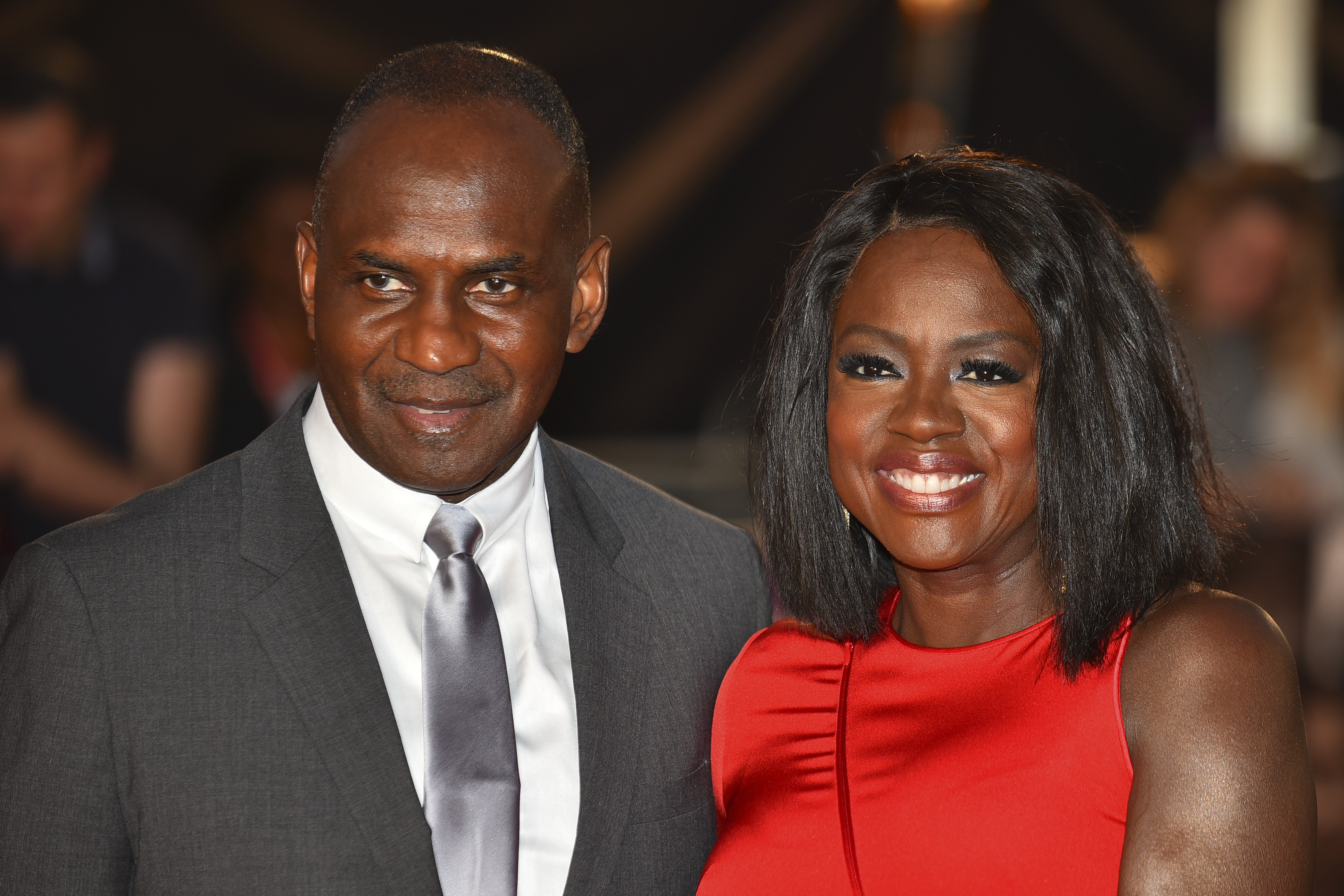 Julius Tennon and Viola Davis attend the European Premiere of 'Widows' on October 10, 2018, in London, England. | Source: Getty Images
Viola Davis's husband was married and had two grown children, his daughter Sheavonda and son Duriel, both in their forties.
Tennon and the 56-year-old actress have worked on numerous projects together since they started a relationship. They both appeared in "Get On Up" in 2014 and the 2015 thriller "Lila & Eve."
The pair also shared the screen in the T.V. series "How to Get Away with Murder." This hit series earned Davis an Emmy in 2016.
WHAT TO KNOW ABOUT JULIUS TENNON?
In a 2015 interview, Julius Tennon made history after being a football player for the University of Tulsa before becoming the first African-American student in its theatre department to graduate.
The 68-year-old actor spoke to The Guardian in 2017 about Hollywood needing to become more representative, a goal they want to achieve with JuVee.
Tennon said people in top positions in the industry are the ones who will bring this "systemic change" and create opportunities for others.
Viola Davis and Julius Tennon work with JuVee Productions. At one of the annual Produced By conferences, they discussed work-life balance as a great need in the entertainment industry.
The conference occurred in Century City, and the couple started their JuVee project in 2011. Their goal was to produce prestigious projects in television, film, and more from underrepresented voices.
They have various projects, including television, films, non-fiction, and digital titles. One of their most notable titles is "The Woman King," a historical epic film that stars Tennon's wife Davis as general for one of the most potent African states in the 18th and 19th centuries. The Oscar-winning actress called the film her "magnum opus."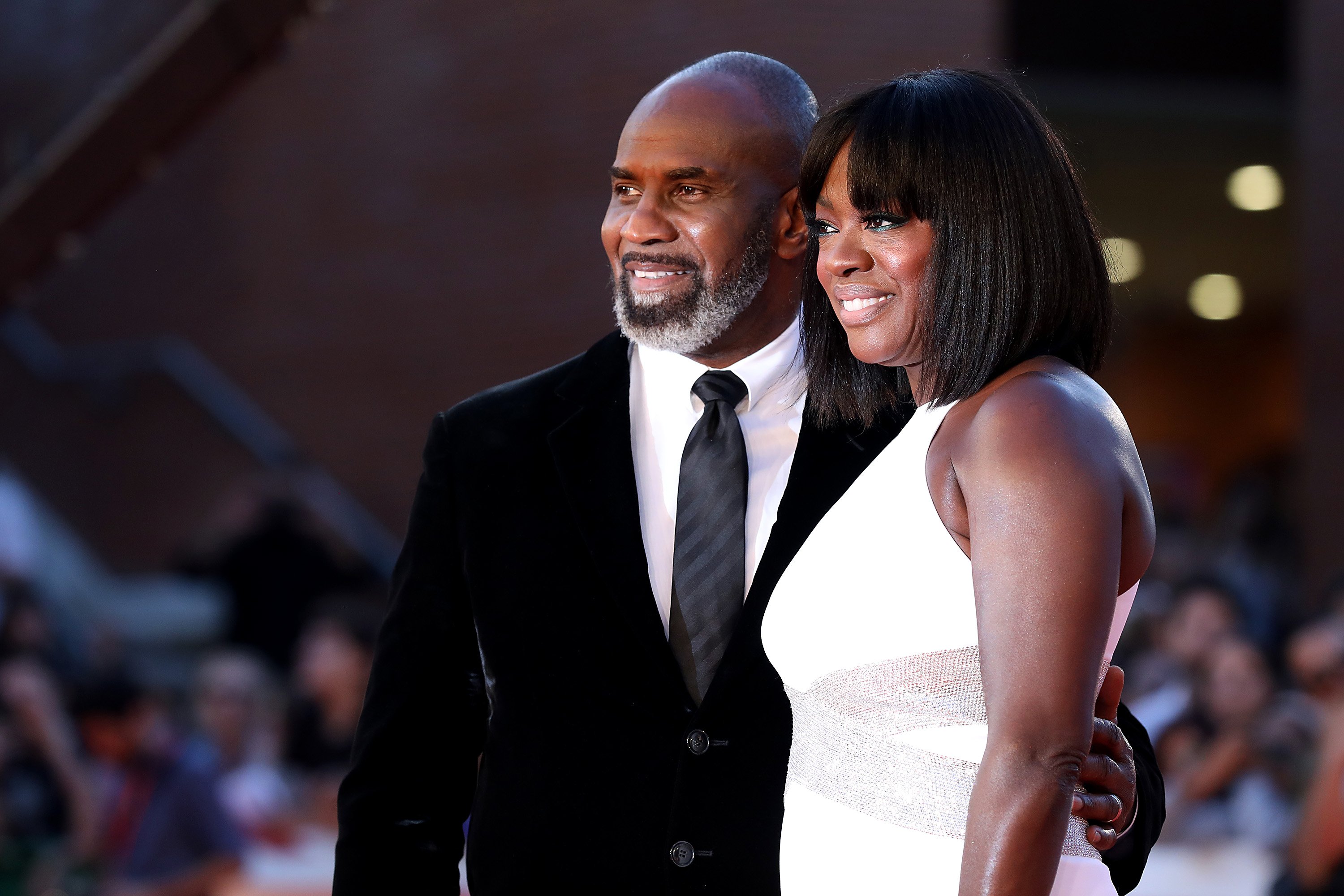 Julius Tennon and Viola Davis during the 14th Rome Film Festival on October 26, 2019, in Rome, Italy. | Source: Getty Images
As an accomplished film, T.V, and theatre producer, Tennon said there's still a need for more compassion, kindness, and understanding in the industry. He said this applies to sets and the workplace. Viola Davis's husband went on to explain how finding a way to reduce the work hours will help "make productivity go up."
The producer's wife also expressed her views on creating a work-life balance. She said she hadn't "figured it out yet" and said that in today's culture, "our ideology is work-based, we meet each other exhausted."
VIOLA DAVIS AND JULIUS TENNON HAVE A DAUGHTER TOGETHER
The actress and Julius Tennon share a daughter they adopted years after they married in 2003. The pair adopted Genesis in 2011.
As mentioned earlier, Viola Davis's husband has kids from a previous relationship, so the actress is a stepparent to two of Tennon's children.
Please fill in your e-mail so we can share with you our top stories!