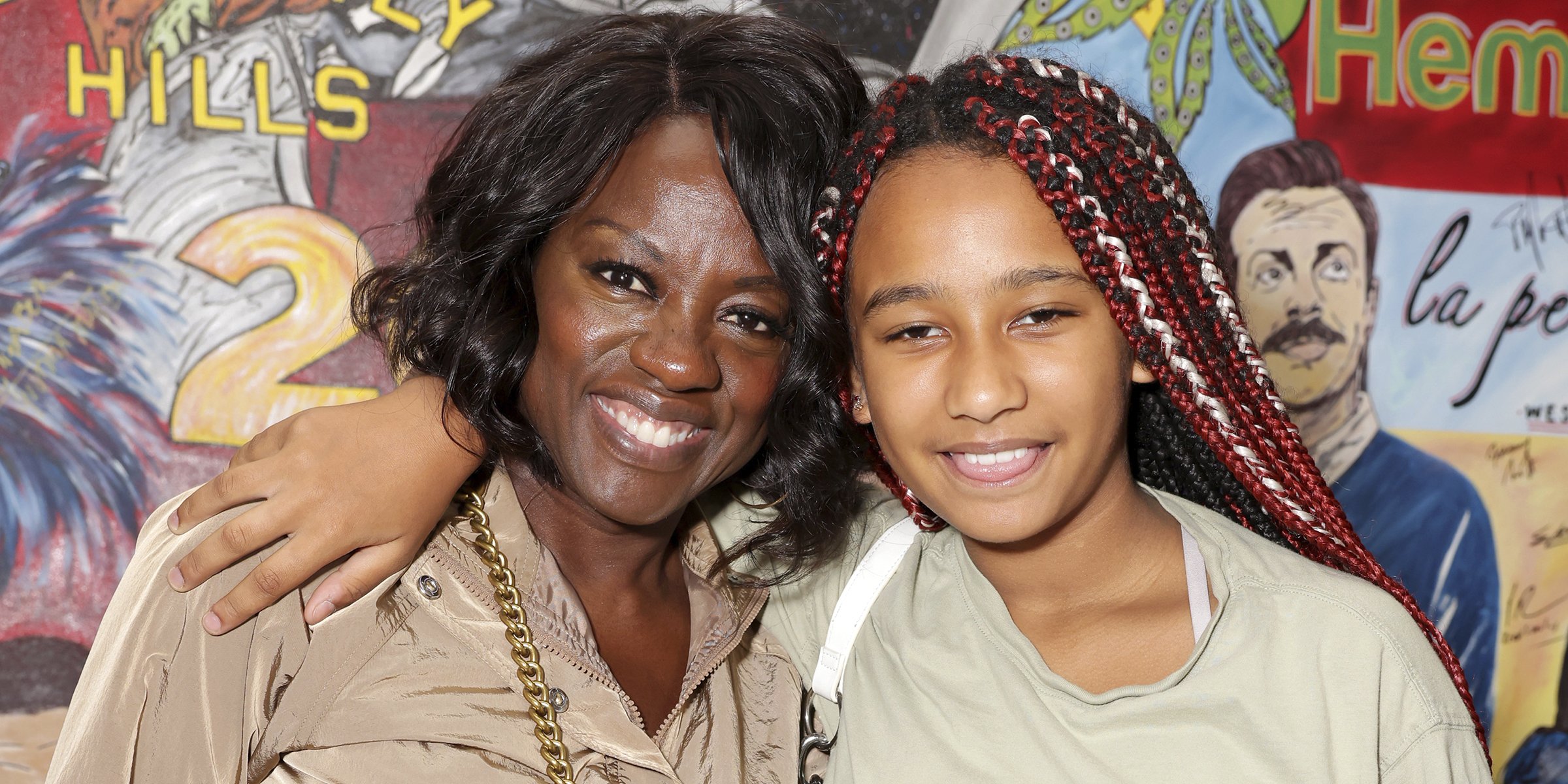 Getty Images
Viola Davis' Daughter Genesis Tennon Is Already Following in Her Mother's Footsteps - Get To Know Her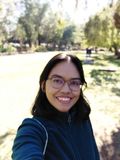 Viola Davis' daughter, Genesis Tennon, has already been making waves in Hollywood, and there's no stopping her from becoming famous as her incredible mother. Learn more about Genesis and how her amazing mom shaped her life.
Viola Davis is regarded as one of Hollywood's most outstanding actresses, having appeared in dozens of film films and on TV. She rose to prominence after appearing in the successful TV show "How to Get Away with Murder" (2014) and the film "Fences" (2016).
The Oscar-winning actress has a lengthy list of brilliant successes in her career in the entertainment business; still, the achievement she considers to be the pinnacle of her life is being a mother to her only child, Genesis Tenon.
WHO IS GENESIS TENNON, VIOLA DAVIS' DAUGHTER
Genesis is Viola's adopted daughter with the actress's longtime husband, actor Julius Tennon. When the celebrity couple welcomed their daughter into the family in 2011, she was just an infant.
Her parents are well-known figures and may have influenced Genesis's early exposure to the entertainment industry. According to Viola, her daughter expressed an interest in performing.
Viola's daughter was featured in the animated film "The Angry Birds" 2 in 2019. Even though there wasn't much acting, the little girl gave her voice to one of the adorable characters in the movie.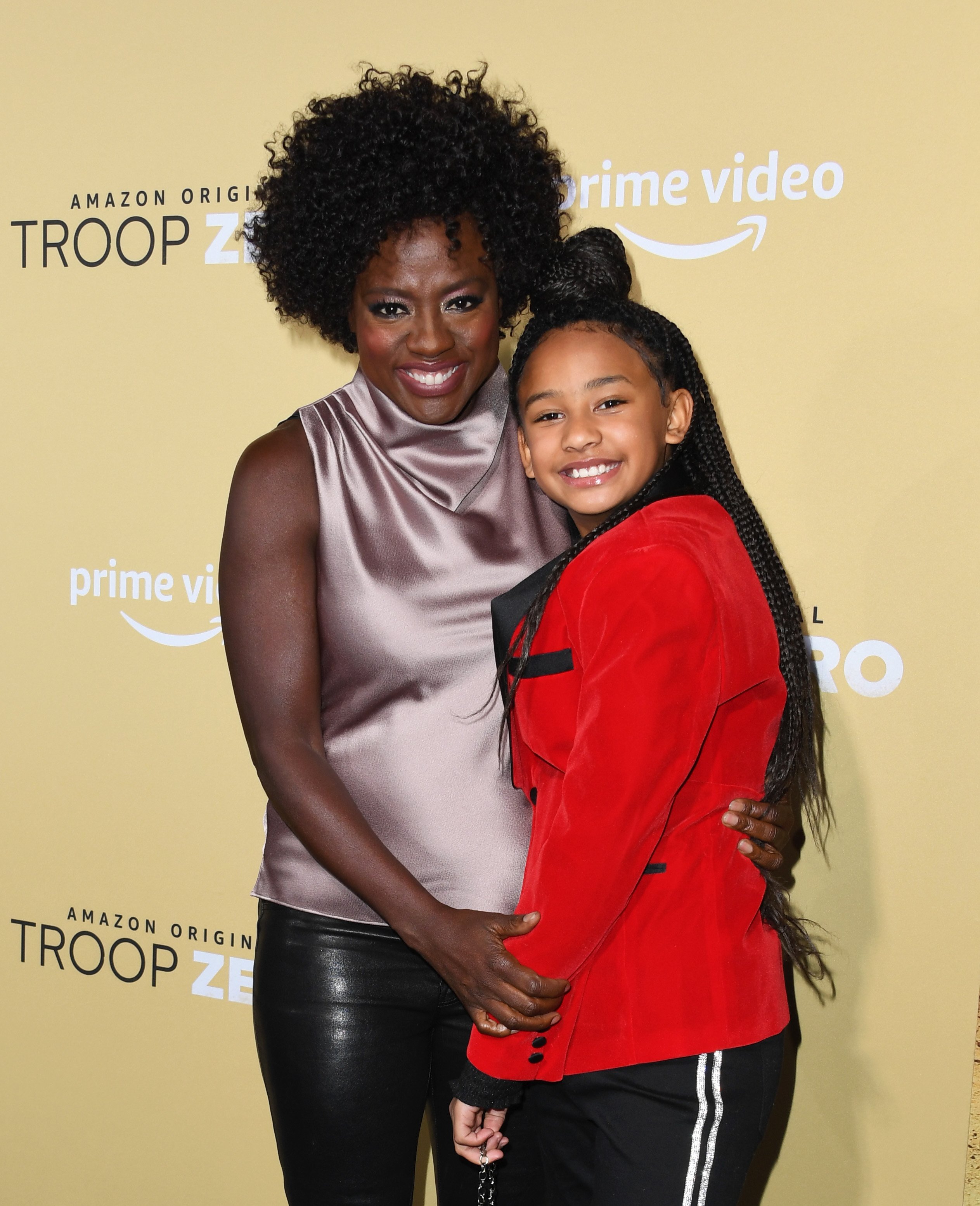 Viola Davis and daughter Genesis Tennon attend the "Troop Zero" film premiere on January 13, 2020, in Los Angeles, California. | Source: Getty Images
As she follows in her mom's footsteps in the entertainment industry, Genesis, 12, has begun pursuing modeling. The mother-daughter tandem rocked the runway in stylish outfits for Beyonce's Ivy Park Collection.
Beyoncé is one of Genesis's favorite artists, so it was an excellent opportunity for her to be in the fashion show. Viola donned a brown and red monogram sheer panel outfit, while Genesis rocked a pink cargo hoodie, sweatpants, and a beanie.
Viola has always been honest and open with her daughter, even though she does everything she can for her. In an interview with People in 2019, she said she was the kind of mother who would remind Genesis about her past.
The famed actress, born in South Carolina, grew up in poverty in Central Falls, Rhode Island. Viola hoped that her daughter would count all the joys and privileges she experienced today. She added:
"I empower her to understand that she has to count it all as joy. Even her mistakes, her failures, her triumphs, what she looks like, all of it. That's all a part of her loving herself, even if none of those things change."
Viola has made it her mission to keep Genesis grounded and "not perfect." She said she does not overprotect her daughter and even lets the teen do most of the chores, such as cleaning her room.
Viola is not only Genesis' adoptive mother but also the stepmother of Julius' two children from his previous marriage.
Viola has credited her daughter as the source of her inspiration. She praised her for lifting her spirits, urging her to feel better and become more self-sufficient.
Although Genesis and Viola are not biologically linked, the "Ma Rainey's Black Bottom" actress is exceedingly pleased to be her mother. She said that adoption is as precious as giving birth to a child.
GENESIS' FATHER, JULIUS TENNON, HAS CHILDREN FROM HIS PREVIOUS MARRIAGE: WHAT IS KNOWN ABOUT THEM?
Viola is not only Genesis' adoptive mother but also the stepmother of her husband Julius' two children from his previous marriage. The internationally renowned actress has married her husband, a former football player, since 2003.
On the other hand, Viola said she deeply desired to be in a relationship with someone who already had children. When she found Julius, she described him as the whole package and an answer to her prayer.
Julius has kept the identities of his two children private and has no social media profile. Despite keeping them hidden from the public eye, he never ceases to support Viola's and Genesis' careers.
Like his wife, Julius is an actor. He appeared in several films, like "Friday Night Lights" (2004) and "Batman vs. Superman: Dawn of Justice" (2016). He was also in the series "How to Get Away with Murder" with Viola.
Please fill in your e-mail so we can share with you our top stories!