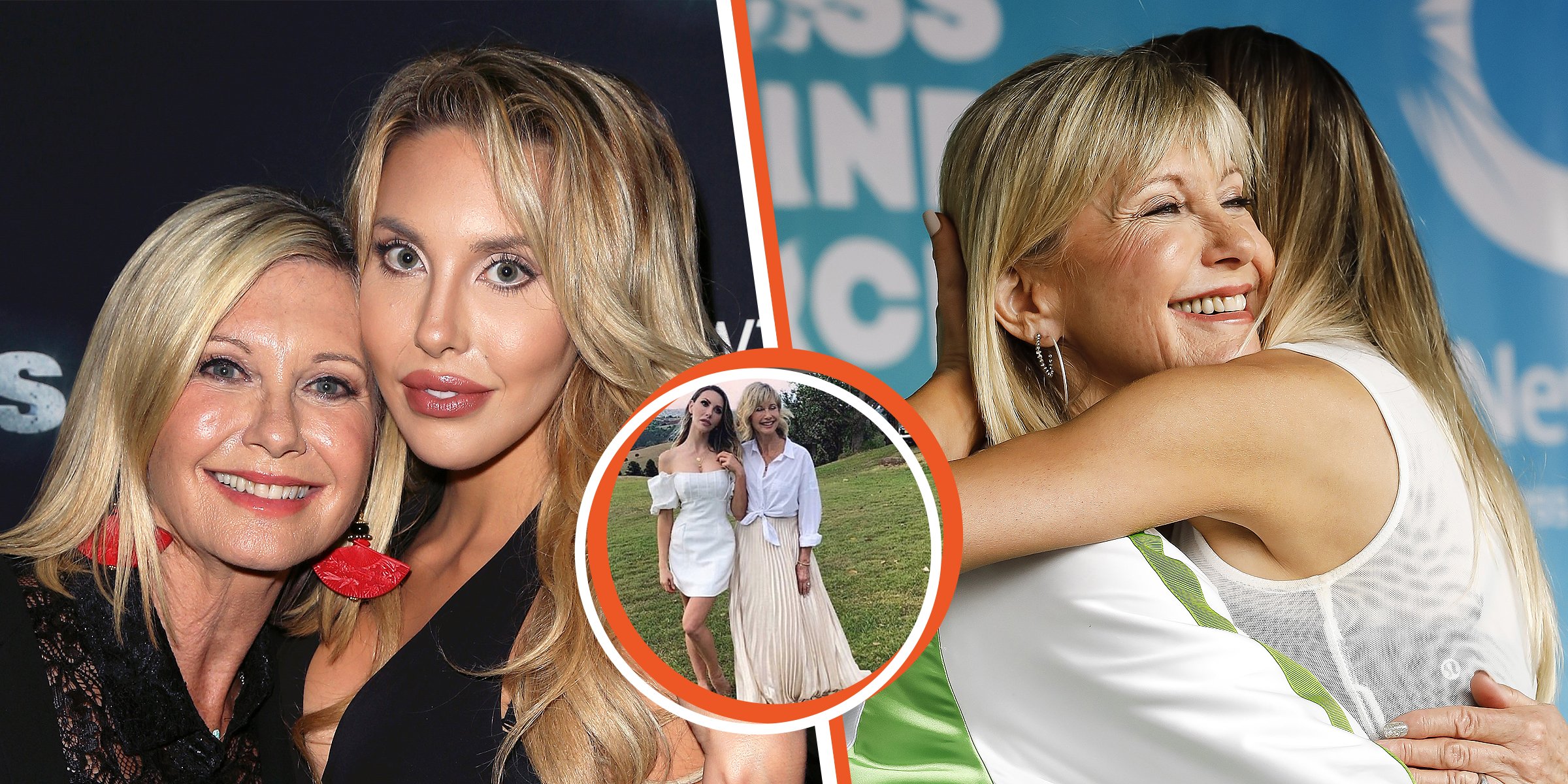 Getty Images - Instagram.com/chloelattanziofficial
Olivia Newton-John Was Seen with Closed Eyes on Only Daughter Chloe's Instagram 3 Days before Her Death
Chloe Lattanzi was very close to her mother. Three days before Olivia Newton-John's death, Lattanzi started sharing pictures on Instagram to honor her mother. Here is a look into their tight-knit relationship.
73-year-old Olivia Newton-John died on Monday in her California horse ranch house. She took her last breath peacefully, surrounded by her friends and family.
The cause of death has not been specified yet, but Newton-John had been battling cancer for 30 years. The actress shared her experience with friends and fans and became an advocate for people living with cancer.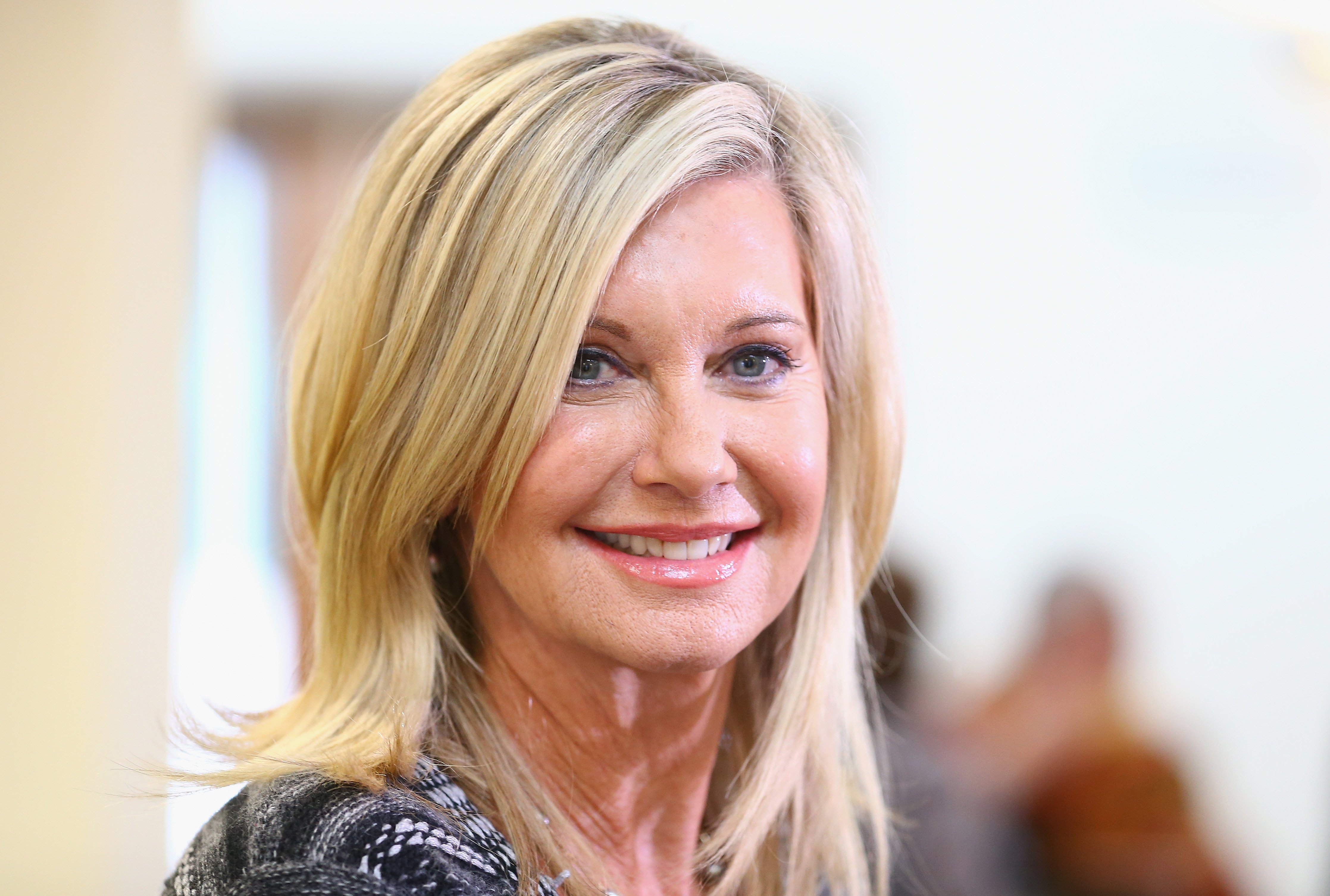 Olivia Newton-John in Melbourne Australia 2013. | Source: Getty Images
The actress also started a charity to help raise cancer research funds and opened a wellness center for cancer patients.
Newton-John was a multi-talented entertainer with successful films like "Grease" where she played one of her iconic roles Sandy. She also topped the charts with her country hits like her debut song, If Not for You and Physical.
CHLOE LATTANZI PAYS TRIBUTE TO HER MOTHER
Three days before Newton-John passed, her daughter Chloe Lattanzi shared a picture of her and her mother standing next to each other in coordinating white outfits.
Lattanzi was leaning against her mother, who had a smile so big her eyes were closed in the picture, and she captioned it, "I worship this woman. My mother. My best friend."
Newton-John was loved among fans, friends, and colleagues, so many Lattanzi Lattanzi's followers shared the same sentiments. People commented about how much they also loved the singer and worshiped her.
Without knowing that Lattanzi's Instagram post would lead to Newton-John's death, many fans also referred to Newton-John as an angel.
After the sad news of Newton-John's death was announced, her daughter posted another series of images with her mother. The pictures included moments when Lattanzi was still a baby to their recent captured time together.
Lattanzi was very close to her mother, and this must be a difficult time for her. However, fans continue to encourage her to stay strong as she embarks on her healing journey.
CHLOE LATTANZI AND OLIVIA NEWTON-JOHN'S CLOSE MOTHER-DAUGHTER RELATIONSHIP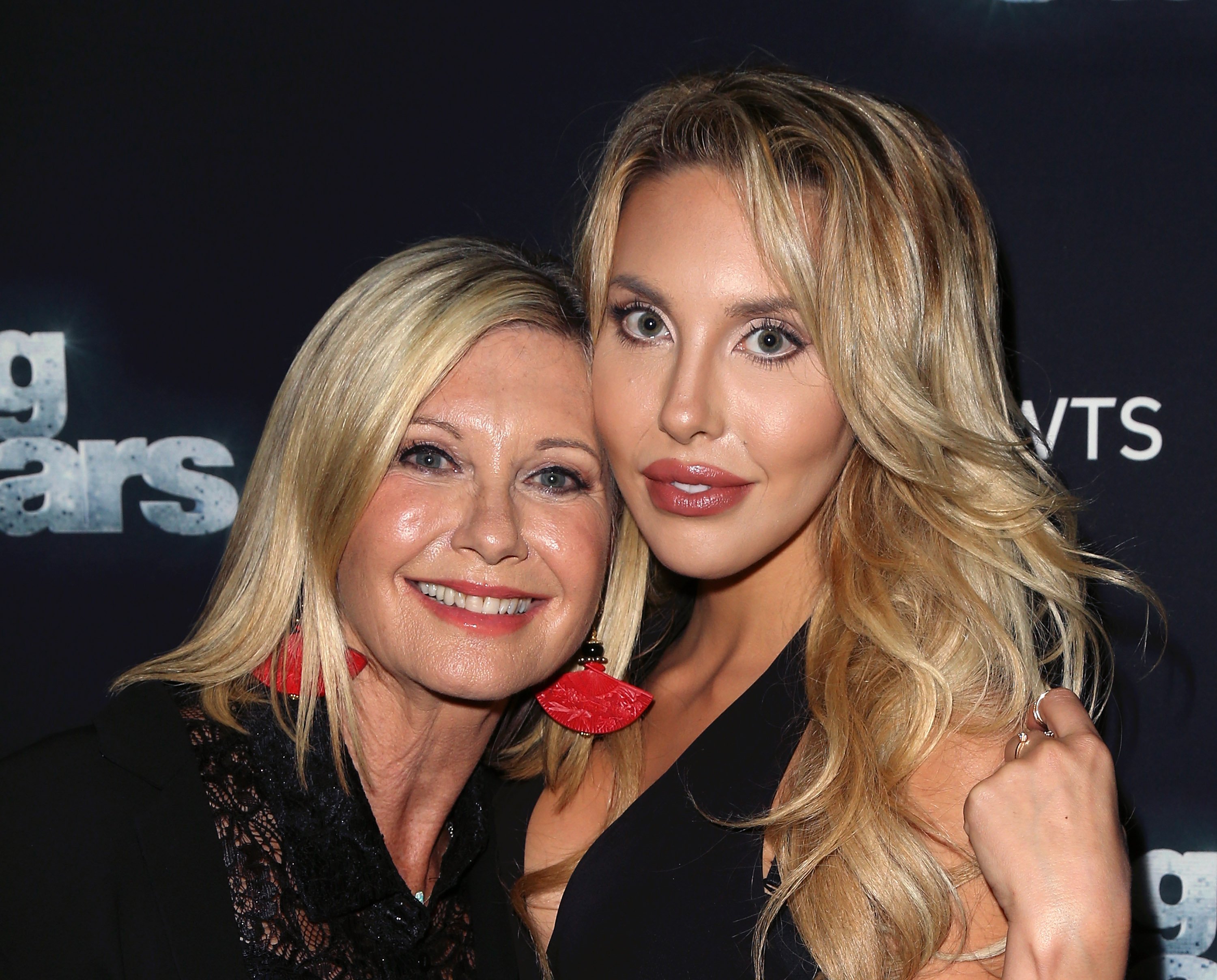 Olivia Newton-John with her daughter Chloe Lattanzi in California 2015. | Source: Getty Images
Newton-John had her daughter in 1987 with her ex-husband Matt Lattanzi who she met on the set of the 1980 film Xanadu. The pair were married from 1984-1995.
Newton-John decided to put her career on hold and devote her time to becoming the best mother to her daughter. And the mother-daughter duo has been tight since then.
There is always curiosity about being raised by a celebrity. Still, when Lattanzi was asked how it felt, she never recognized her mother's celebrity status; to her, she was a mom who woke her up each morning and drove her to school.
But soon, Lattanzi started being exposed to the life of her mother. In 1994 Lattanzi played the daughter of her mom's character in the movie "Christmas Romance."
Lattanzi and her mother got to work together for the first time, and Newton-John said it gave her daughter a glimpse into how complex a performer's work is.
However, soon Newton-John started picking up on her daughter's star quality. She said Lattanzi would perform and sing songs word for word as they played on the radio.
Then when Lattanzi was thirteen, the mother-daughter duo acted in another movie together, and Lattanzi had to sing the iconic song by Etta James, At Last.
The song carried a lot of emotions and high notes, but Newton said her daughter's performance was so powerful she realized Lattanzi was also an all-around entertainer.
Lattanzi did indeed follow in her mother's footsteps, and the two started collaborating on music together. In 2016, the then 36-year-old released her album No Pain and worked with her mother and DJ Dave Audé on the electronic dance song "You Have to Believe."
Newton-John and Lattanzi broke the record as the first mother-daughter duo to have a song hit number one on the Billboard charts.
Lattanzi collaborated with her mother again just a year before Newton-John died. Their song "Window on the wall" also topped the Billboard charts. Newton-John was proud of this achievement and commented, "There is always something special about singing with my daughter,"
Lattanzi also said she was honored to work with her mother; even though she knew she was Newton-John's daughter, it still felt special to the singer her mother chose to work with her.
Newton-John and Lattanzi do not only bond over their shared talents, but they have also endured some tough times together.
Despite her mother's diagnosis, Lattanzi also struggled with an eating disorder, and the two opened up about this challenging experience in an interview with People.
Lattanzi confessed she was initially in denial about her condition, but her mother was there to help her accept that she was struggling.
It took each day to make better eating choices, and Lattanzi admitted it was still not easy, but with her mother's support, she could get through this fatal condition.
Newton-John and Lattanzi have been each other rock throughout each other lives, they were inseparable, and they were best friends.
The loss of a parent can never be easy, but Lattanzi is supported by many fans that hope the singer will find a healthy way to deal with the loss of her mother.
Please fill in your e-mail so we can share with you our top stories!