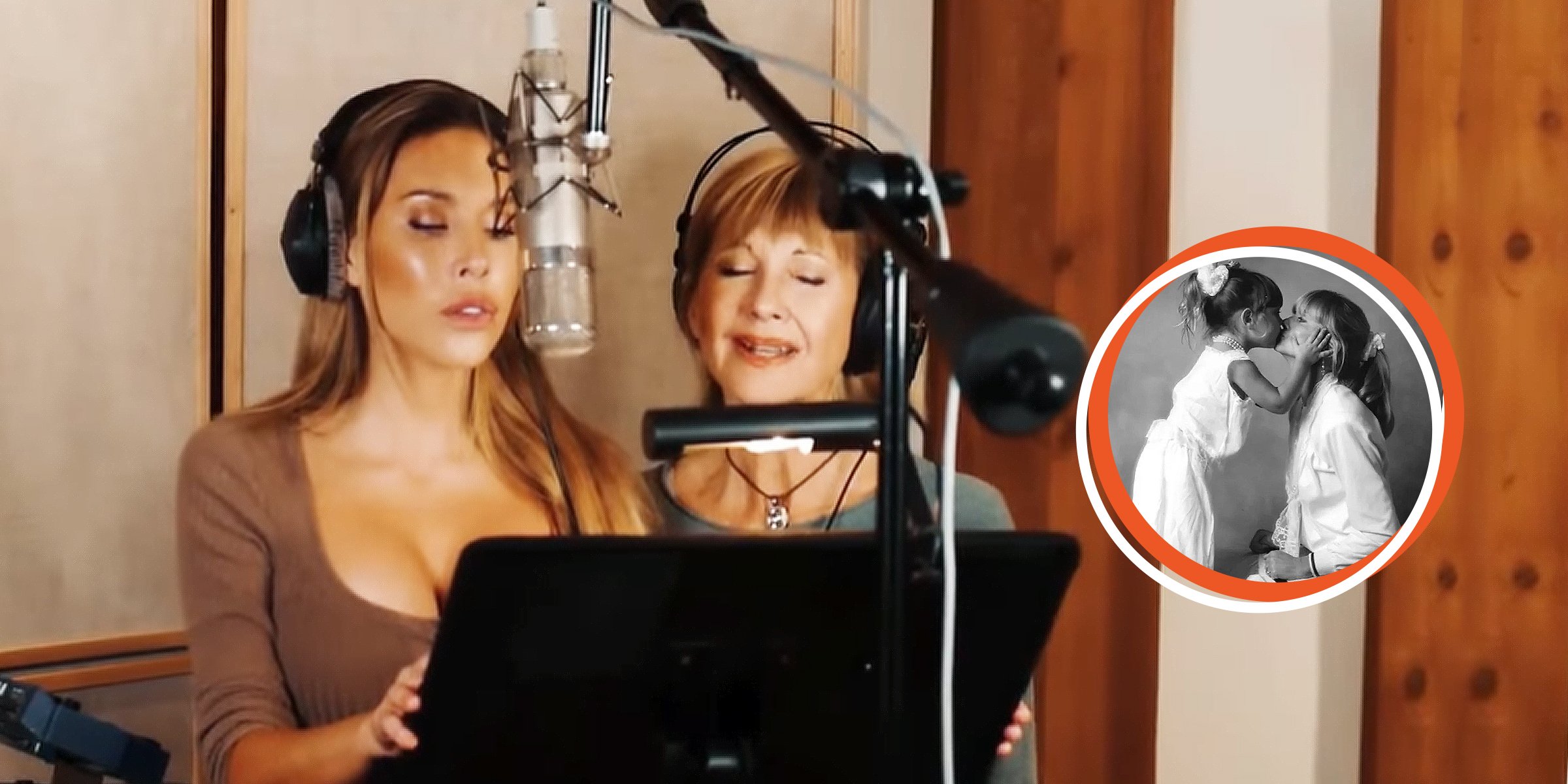 Instagram/Chloe Lattanzi
Olivia Newton-John's Daughter Shares Their Duet after Cousin Revealed Her Last Struggles & How 'Skinny' She Was

Following Olivia Newton-John's demise, "You Have To Believe" singer Chloe Lattanzi penned a heartfelt message for her late mother, who struggled with excruciating pain in her final days.
The world is mourning the death of one of Hollywood's most envied singers and actresses, Olivia Newton-John, who lost her life on August 8, 2022, after a long battle with cancer.
Newton-John is a worldwide sensation recognized for her prolific music career. She released numerous top-ranking singles, record-breaking albums, and global sales of more than 100 million records.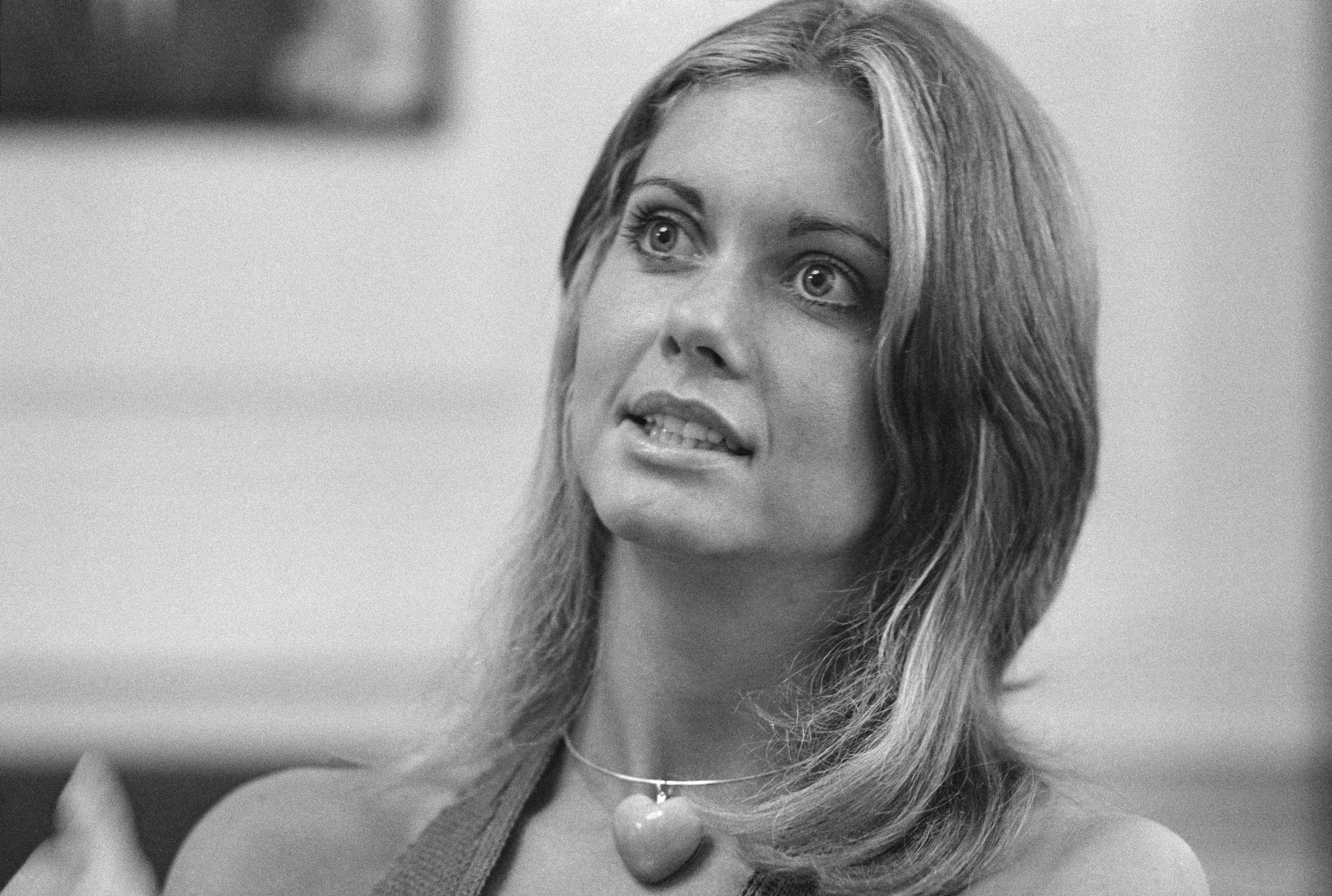 English born Australian singer and actress Olivia Newton-John, 23rd August 1972. | Source: Getty Images
Her career was, however, not limited to making great music. She also appeared in numerous films such as the musical fantasy film "Xanadu," the musical romantic comedy "Grease" alongside John Travolta, and "A Few Best Men," among many more.
While her life has been fulfilling, and she has enjoyed many ups, for the most part, Newton-John has had several downs. She battled breast cancer for the past three decades after her first diagnosis in 1992 at age 43.
After a successful partial mastectomy, nine months of chemotherapy, and breast reconstruction, the "Twist of Fate" singer recovered and lived cancer free for nearly two decades. Unfortunately, the disease returned in 2013.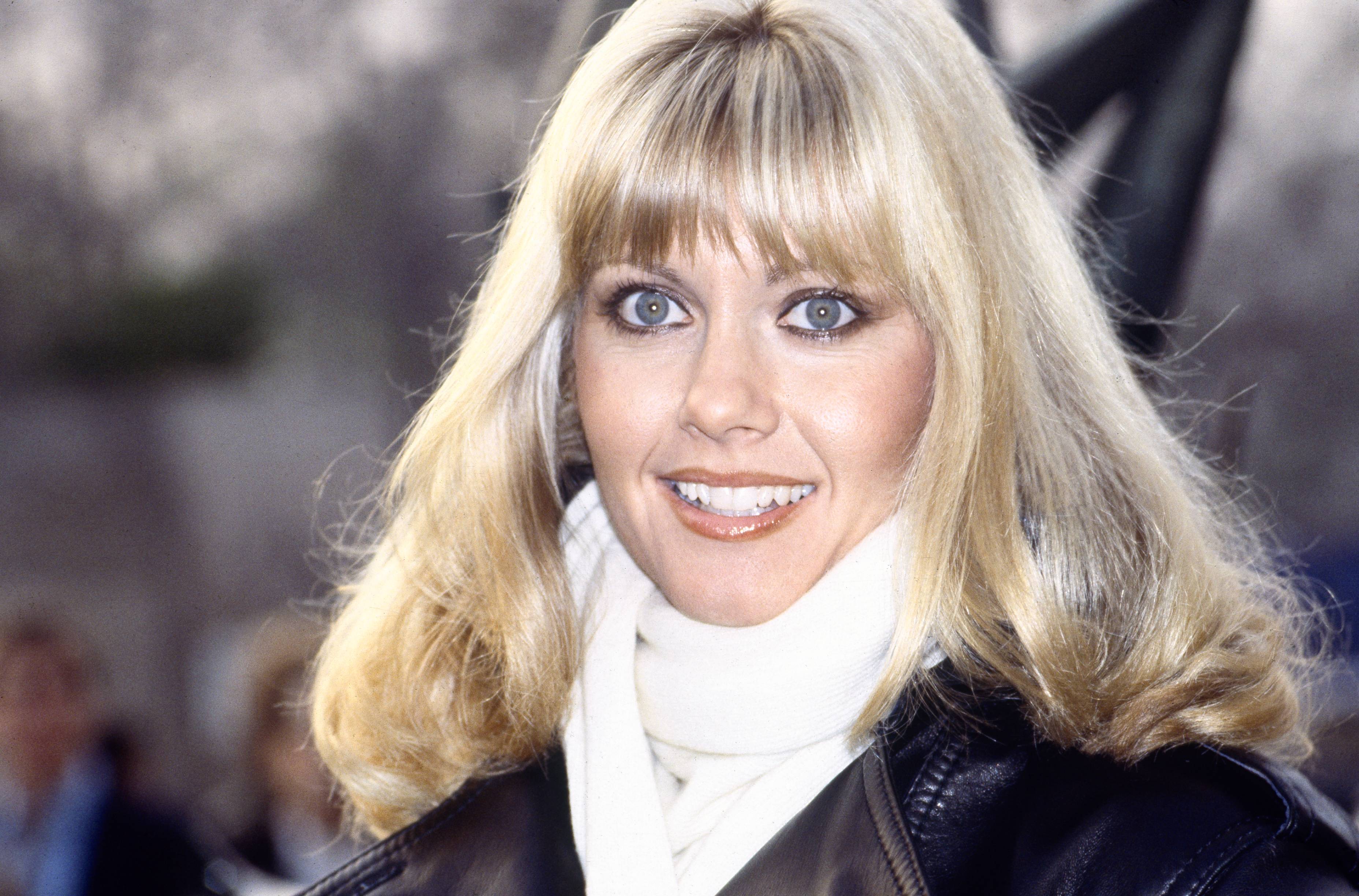 British-Australian singer and actress Olivia Newton-John January 1970 | Source: Getty Images
She chose not to let the public in and battled the illness privately, but in 2017, she announced that it had returned for the third time and had been labeled stage 4. The disease had metastasized to the base of her spine, so much that doctors predicted she did not have much time left.
Sadly, the actress passed away on August 8, 2022, at her home in California, surrounded by loved ones, including her husband, John Easterling, and her daughter, Chloe Lattanzi.
Olivia Newton-John during the annual Wellness Walk and Research Runon September 16, 2018 in Melbourne, Australia. | Source: Getty Images
Newton-John's Australia-based niece, Tottie Goldsmith, regretted being away during the songstress's final moments. She tearfully opened up to the news program "A Current Affair," saying, as New York Post reports:
"It wasn't just the cancer that got her; it was other complications, being in a hospital and with a very susceptible immune system. She got secondary infections. She really went down in the past five, six days."
Goldsmith described her aunt's health state in the final moments of her life, saying she dealt with a lot of pain that even her pain medication could not relieve.
Olivia Newton-John performs on stage at Royal Albert Hall on March 13, 2013 in London, England | Source: Getty Images
The distraught niece revealed that she had noticed that her aunt showed signs of strain when they last met in Australia. Newton-John had also lost a lot of weight. Goldsmith disclosed:
"She was really skinny and unwell, and I said to her, 'Are you afraid of dying?' and she said, 'I'm not afraid. I've done more in my life that I could have ever imagined.'"
CHLOE LATTANZI PAYS TRIBUTE TO HER LATE MOM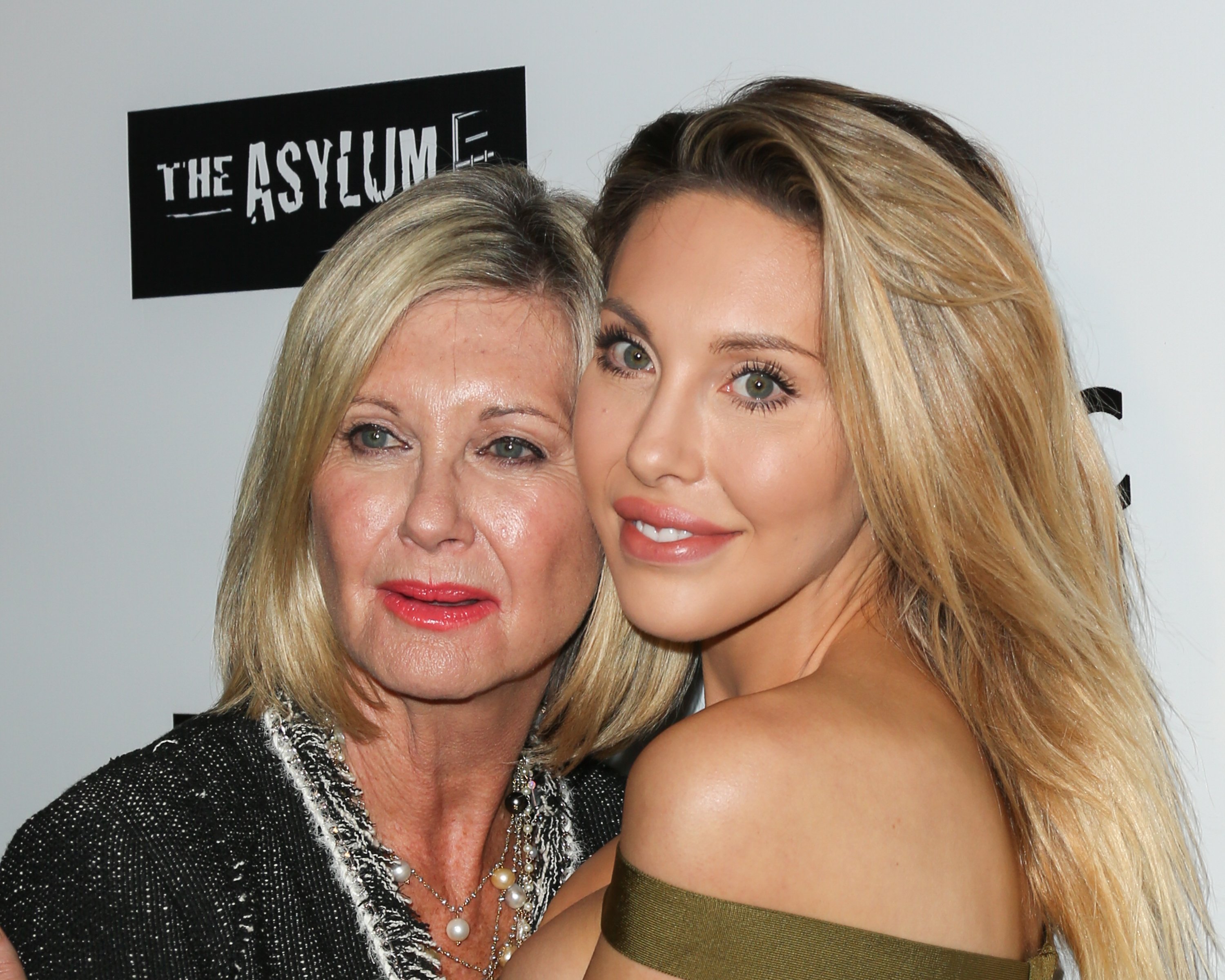 Singers / Actors Olivia Newton-John (L) and Chloe Rose Lattanzi (R) attend the premiere of Syfy's "Dead 7" at Harmony Gold on April 1, 2016 in Los Angeles, California. | Source: Getty Images
Chloe Rose Lattanzi and her mother shared a close bond. She was an only child and had all her mother's love. It was thus not shocking that she would be the most heartbroken following the death of her mother.
After Newton-John breathed her last on Monday, Chloe was devastated! She paid tribute to her mother the next day by posting a behind-the-scenes video of the 2021 mother-daughter duet "Window in the Wall" on Instagram. She accompanied the tear-jerking video with a beautiful message to her mother, writing:
"You are my lighthouse, mama. My safe place. My heart space. It has been my honor and continues to be my honor to be your baby and best friend."
Many fans worldwide reacted to the video with comments of condolences after hearing about the singer's demise, with some wishing Chloe strength and sending her love during these trying times. Goldsmith also expressed her admiration for Chloe and how strong she had been since her mother's passing, saying:
"Newton-John] loved that girl so much. Chloe's doing it really tough, but she's been amazing."
CHLOE STOOD BY HER MOTHER EVEN AFTER HER FATHER'S BETRAYAL
Chloe was born to the "Hopelessly Devoted To You" singer and her first husband, Matt Lattanzi, in 1986. She was her parent's pride and joy as they had always looked forward to being parents after they first met on the set of "Xanadu" in 1980.
Lattanzi was a stand-in dancer in the movie, while Newton-John played Kira. They fell in love fast and married four years later. And while they were different in all aspects of their lives, they made their union work for the first decade of their married life.
Unfortunately, they started experiencing marriage trouble after hiring 23-year-old Cindy Jessup to babysit their baby. Lattanzi, who at the time was starring in the Aussie soap "Paradise Beach," began a "very close" relationship with Jessup that saw the end of their decades-long marriage.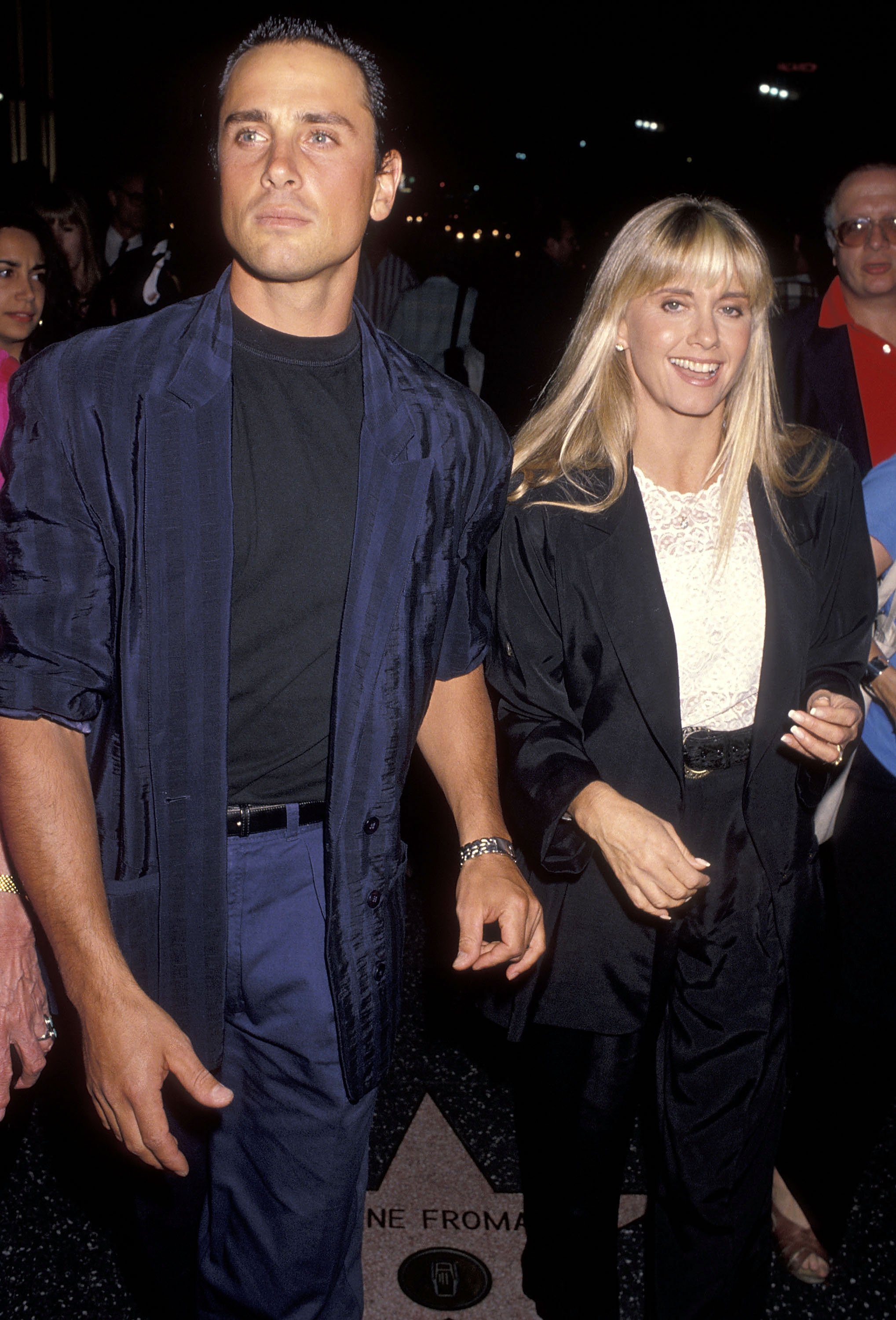 Singer Olivia Newton-John and husband Matt Lattanzi attend the "Out There Tonight" Opening Night Performance on August 29, 1990 at the Pantages Theatre in Hollywood, California. | Source: Getty Images
After keeping her suspicions to herself for a while, the "Something Better To Do" songstress confronted Lattanzi. He did not take the "accusations" lightly, and in an unexpected turn of events, he moved out of their home and later married Jessup.
The betrayal was a lot for Newton-John to take, especially since she was in the middle of her cancer battle at the time, but she did not obsess over it. She swiftly moved on with her life, focusing more on her relationship with her daughter. And it did pay!
She and Chloe became close, and their bond strengthened as the singer battled her second and third bouts of cancer. The actress even supported her daughter after she faced backlash for posting a photo of her happy self as her mother battled cancer.
In the 2017 instance, Chloe had posted a photo of herself looking happy, but since it came shortly after her mother's announcement that her cancer had metastasized into her lower back, fans felt it was out of place to "be happy."
The backlash from her post prompted Chloe to take a break from Instagram for a while, but before she did, she shared that her mother wanted her to continue being happy and creative. "My mom is fine, and the one thing she told me is to keep being creative, positive, and take my mind off anything negative," she wrote.
Please fill in your e-mail so we can share with you our top stories!