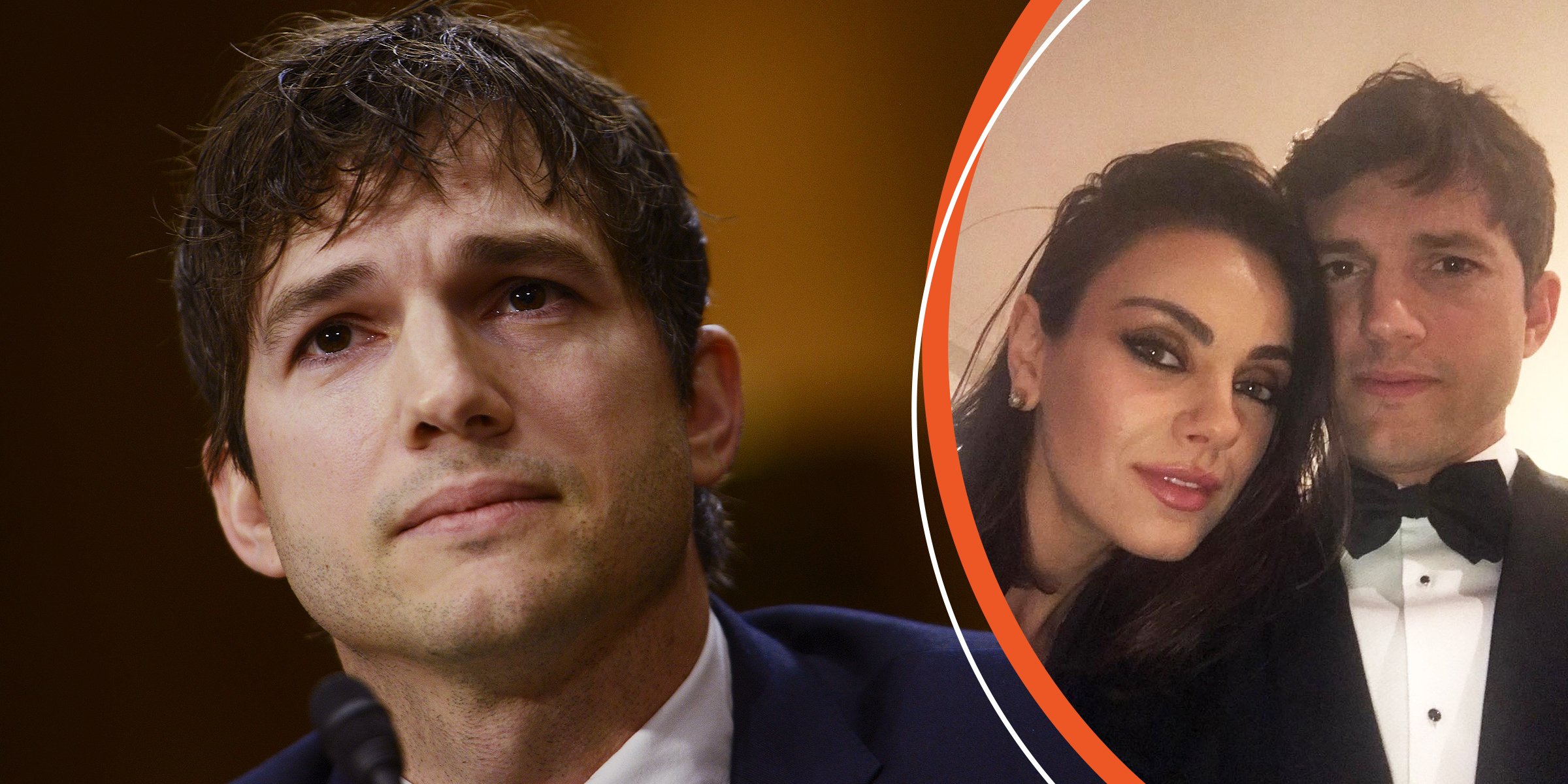 Getty Images - Instagram.com/aplusk
'Lucky to Be Alive': Dad-Of-Two Ashton Kutcher Was Unable to See, Hear & Walk Due to Rare Autoimmune Disorder

Ashton Kutcher encountered a tragic phase of his life years after receiving his autoimmune disorder diagnosis. This led him to lose major body functions and endure a long journey to recovery.
Actor Ashton Kutcher had a beautiful family life with his wife and kids. However, their days of familial bliss were cut short when the actor was diagnosed with an autoimmune disorder that changed his world forever.
In that split moment, life as he knew it was over, leaving the star to develop a new perspective, realign his perception of the world, and learn to appreciate the little things.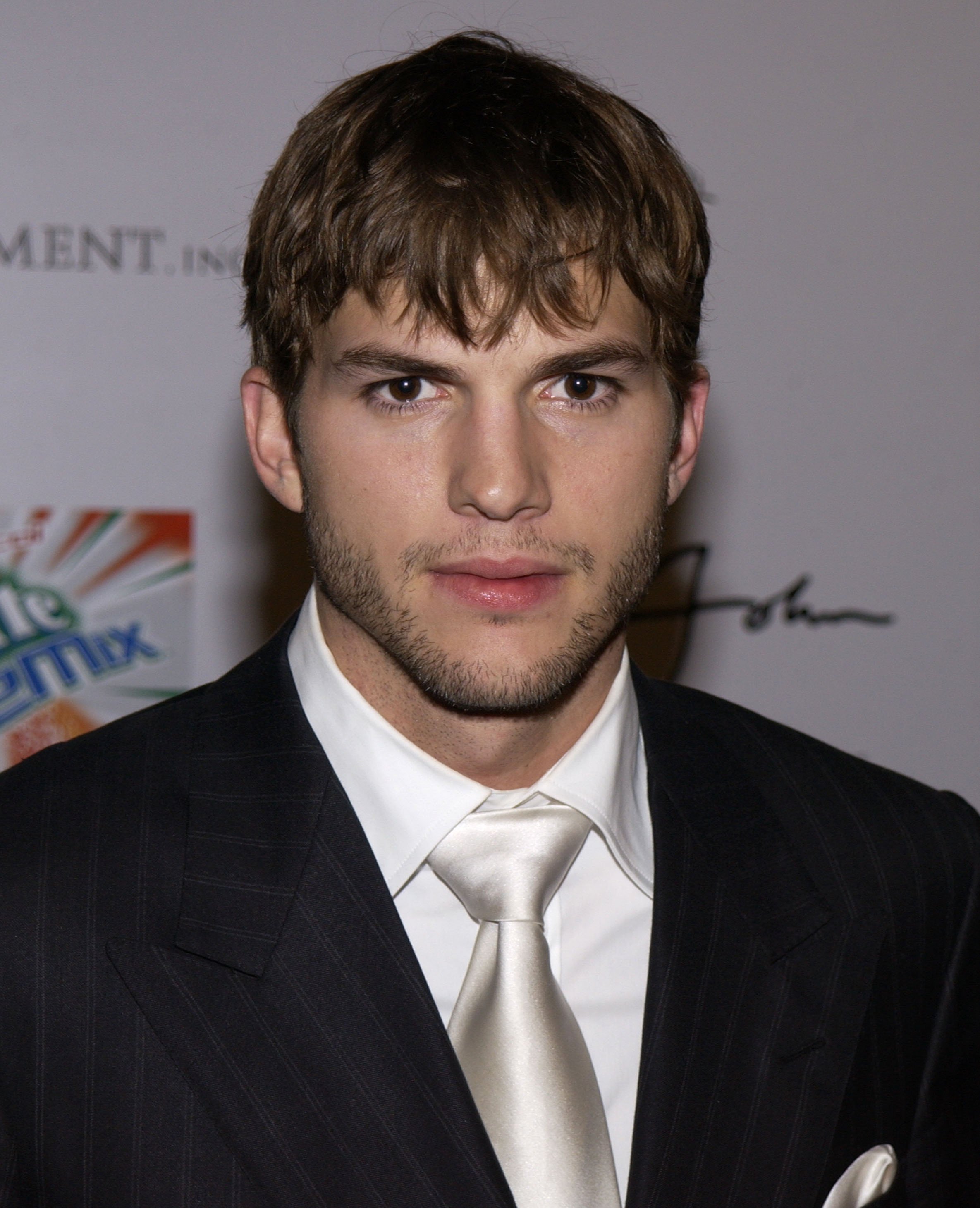 Ashton Kutcher during Gatsby Party Hosted by P. Diddy & Ashton Kutcher Sponsored by Sprite Remix at Private Residence in Beverly Hills, California, United States. | Source: Getty Images
Long before that, Kutcher was a blossoming actor soaring in the world of showbiz. During his vacation, he met several people that shaped his life in some way, with actress Mila Kunis having the most impact.
Kutcher met Kunis on the set of the series, "That 70s show," where they co-starred as Michael Kelso and Jackie Burkhart from 1998 to 2006. During that time, Kutcher started a relationship with actress Demi Moore, marrying her in September 2005.
When the iconic series finally ended, the co-stars parted ways and forged ahead in their respective careers. Their paths soon aligned again in 2012, following the "Ranch" star's separation from his then-wife.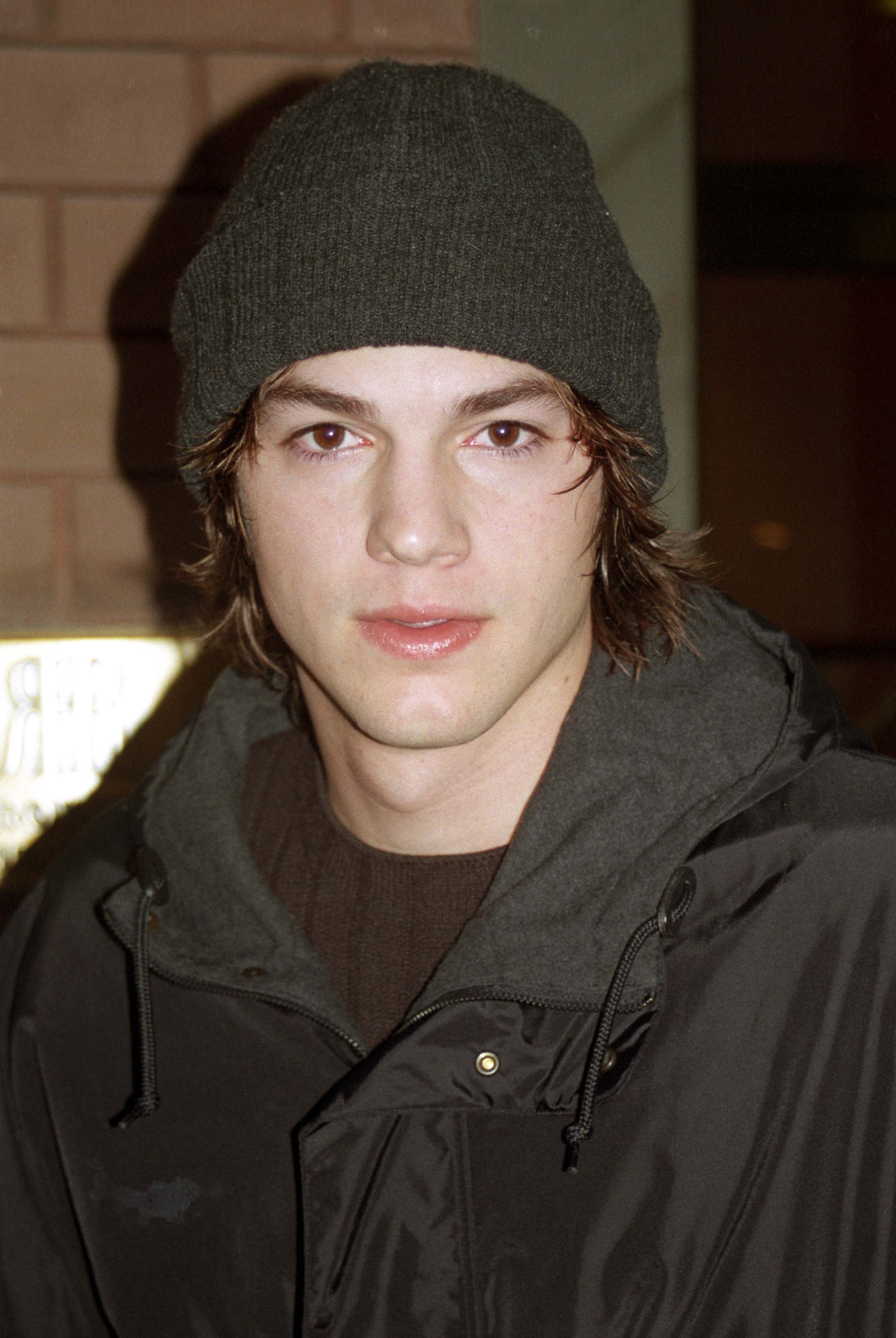 Ashton Kutcher during Ashton Kutcher sighting at the Rihga Royal Hotel - December 13, 2001, at Rihga Royal Hotel in New York City, New York, United States. | Source: Getty Images
Amid his divorce proceedings, the duo reconnected, finally deciding to turn their friendship into a full-fledged romance. The couple was unwilling to commit during the early stages of the relationship, choosing instead to "hook up" without strings attached.
However, like the characters in their respective movies, "Friends With Benefits" and "No Strings Attached," feelings soon developed between them.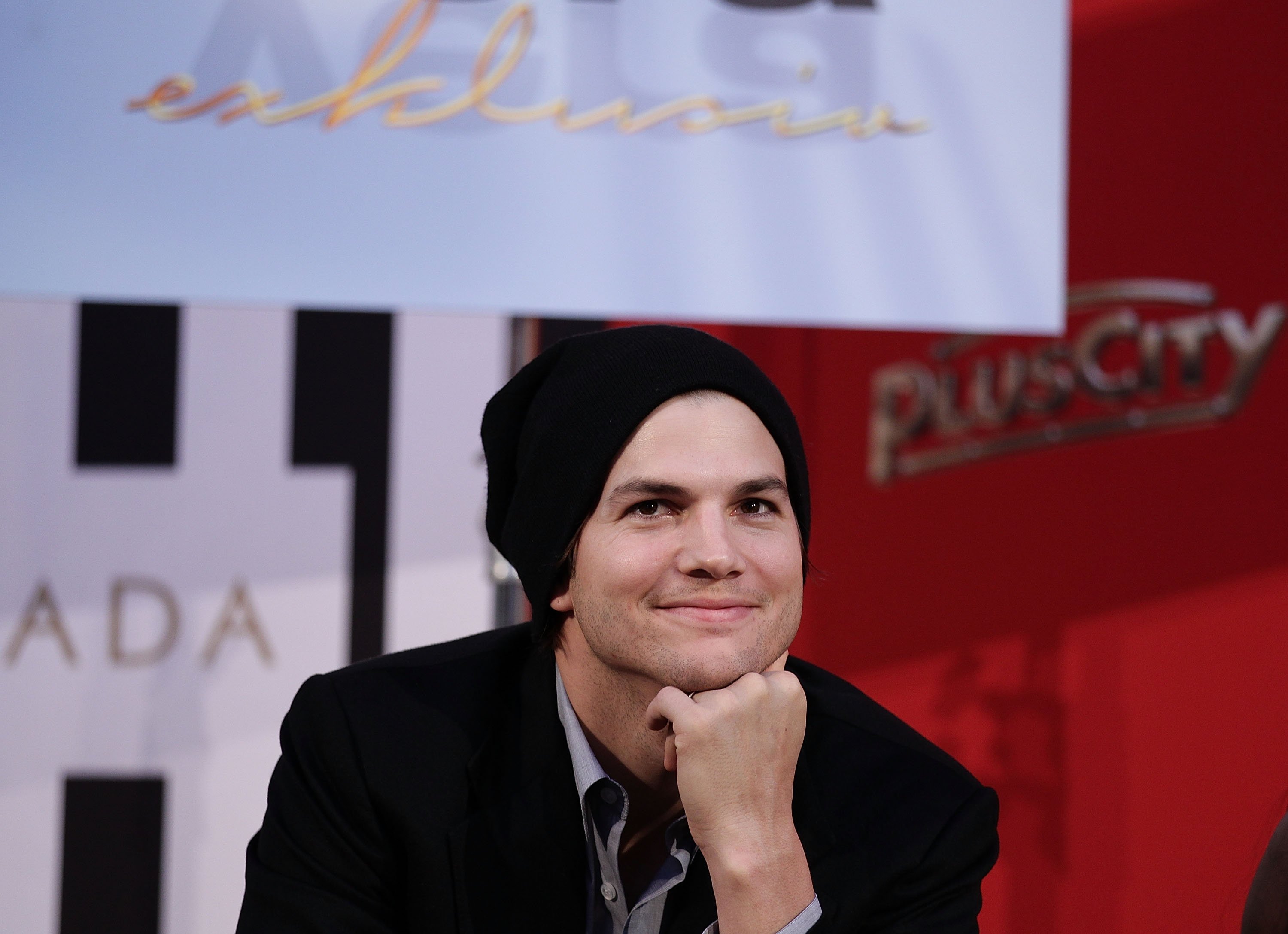 Ashton Kutcher attends the photo call for the Charity Gala of Demi Moore and Ashton Kutcher at PlusCity on October 29, 2010, in Pasching near Linz, Austria. | Source: Getty Images
Before acting on her feelings, Kunis discovered Kutcher was already dating someone else. The realization left the "Friends With Benefits" actress stricken with jealousy.
Unable to contain her emotions, Kunis admitted her feelings to the actor, who asked her to move in with him, solidifying their romance. Thanks to the unconventional beginning of their love story, their relationship was built on trust and transparency. The actress once revealed:
"We went into this relationship super transparent with one another. So we know 100 percent of each other's faults, we knew exactly who we were. And we were like, 'I accept you for who you are.'"
In February 2014, the couple became engaged, exchanging vows by July the following year. They welcomed two children, including daughter Wyatt and son Dimitri, born in 2014 and 2016.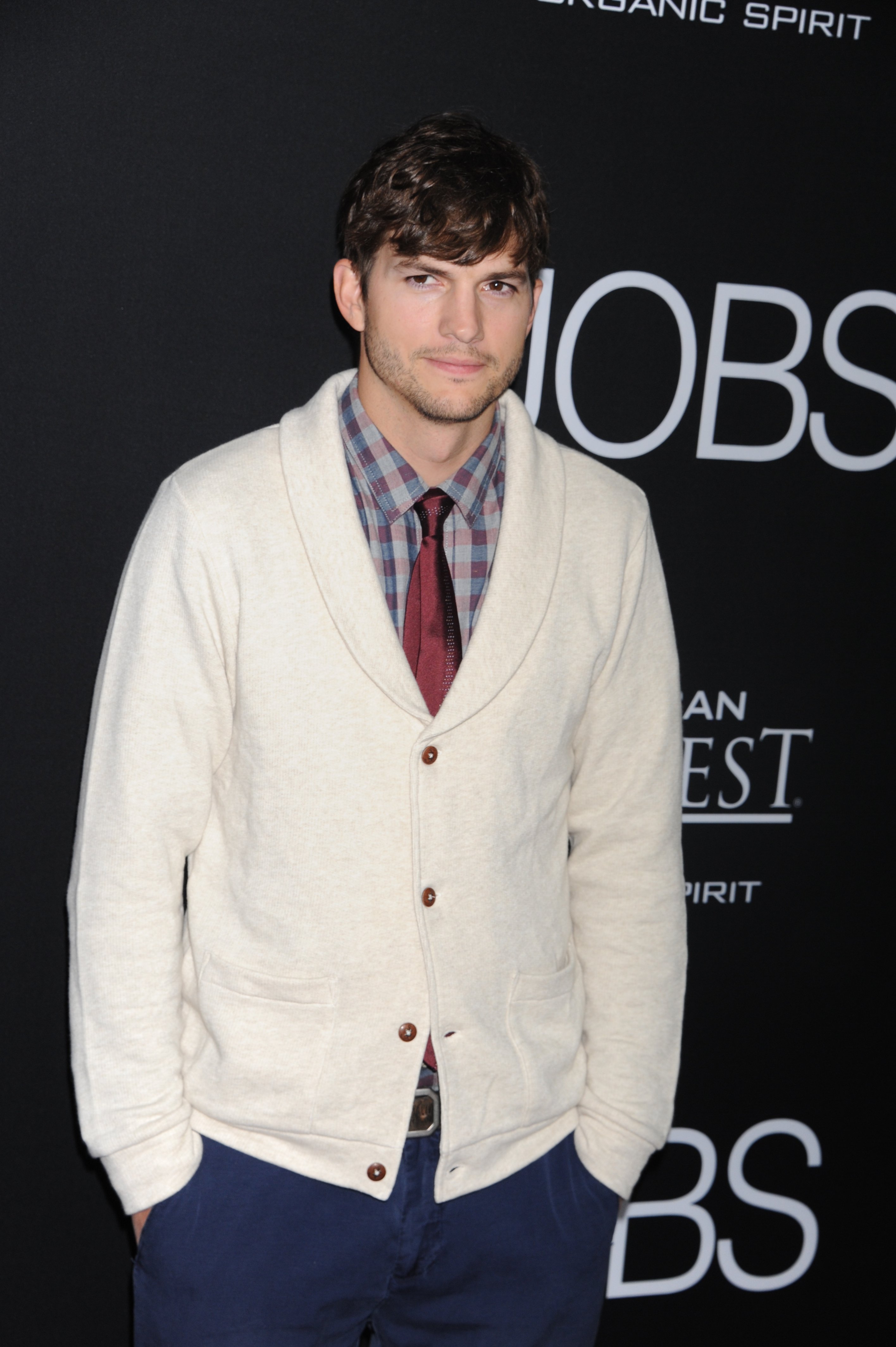 Actor Ashton Kutcher arrives at the Jobs premiere at Regal Cinemas L.A. Live. | Source: Getty Images
ASHTON KUTCHER REVEALS HIS RARE DIAGNOSIS
In August 2022, the "No Strings Attached" star went candid about a health issue that plagued him years back. The health scare involved an autoimmune disorder that left the icon unable to see, hear or walk. He shared:
"Like two years ago, I had this weird, super rare form of vasculitis that like knocked out my vision, it knocked out my hearing, it knocked out all my equilibrium."
He disclosed this in an episode of "Running Wild With Bear Grylls: The Challenge," which airs on National Geographic, making it the first time the actor would speak about his health challenge.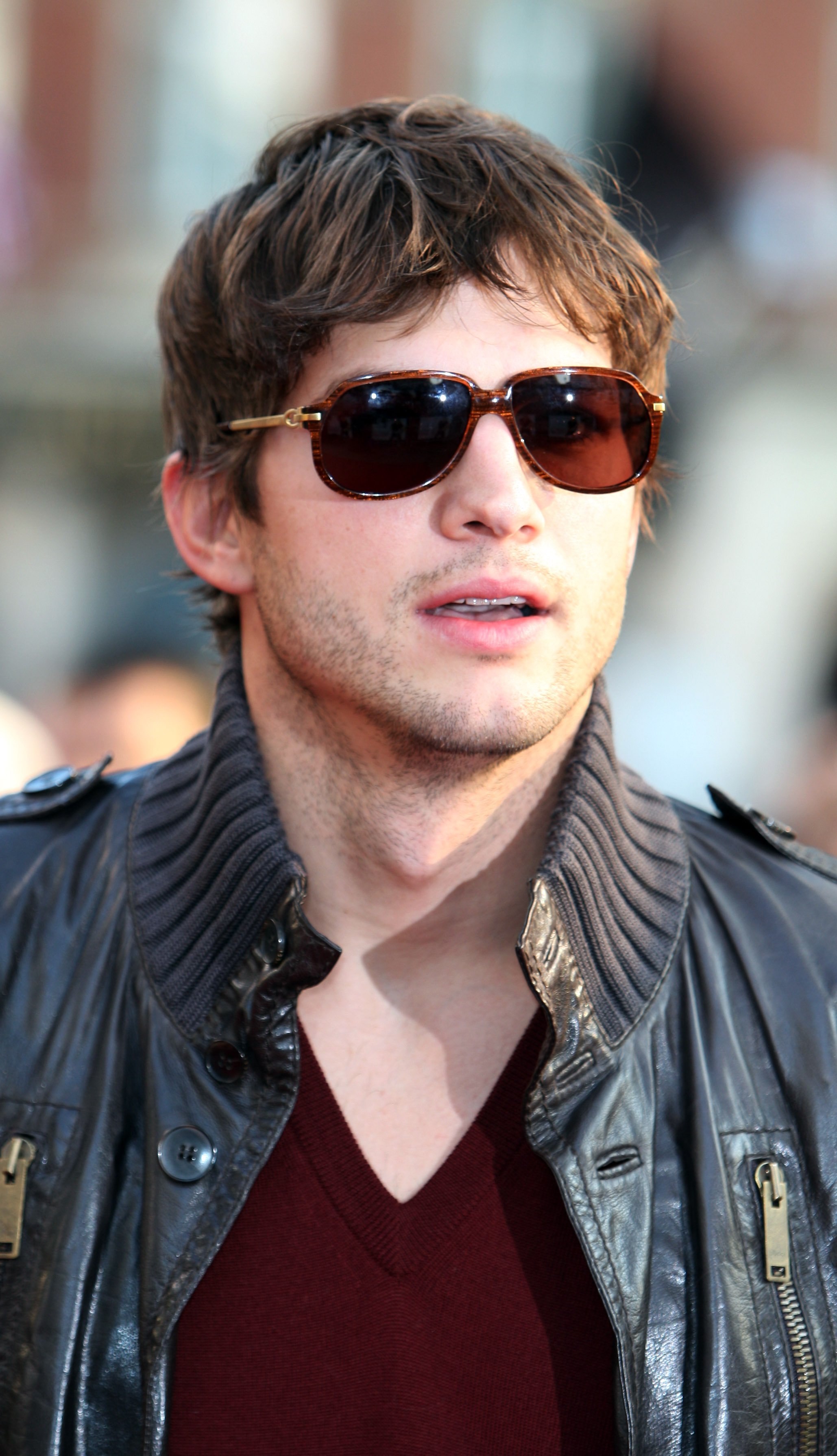 Ashton Kutcher Arrives At The World Premiere Of 'What Happens In Vegas, At The Odeon Leicester Square London. | Source: Getty Images
According to the 44-year-old, the incident, which was a major setback for him, helped him better understand the value of life and come to appreciate it. He divulged:
"You don't really appreciate it until it's gone until you go, 'I don't know if I'm ever going to be able to see again, I don't know if I'm ever going to be able to hear again, I don't know if I'm ever going to be able to walk again."
While he is fully recovered, the journey to regain his cognitive functions and mobility was not easy. It took Kutcher about a year to get back on his feet and recover the use of each body part affected.
Having to beat Vasculitis, a rare autoimmune disorder that causes the blood vessels to rupture, the father of two considers himself a living miracle, adding:
"Lucky to be alive."
Notably, he had his wife and beautiful kids by his side throughout his battle, managing to keep details of his condition away from the public.
FATHER OF TWO ASHTON KUTCHER DOES NOT LET ANY CHALLENGE STAND IN HIS WAY
Aside from learning to appreciate life better, Kutcher's experience made him better equipped to deal with the challenges of life head-on. To do so seamlessly, the father of two adopts a unique strategy, perceiving each challenge as an opportunity for growth. He reflected:
"The minute you start seeing your obstacles as things that are made for you to give you what you need, then life starts to get fun, right? You start surfing on top of your problem instead of living under them."
Since adopting this theory as his guiding philosophy, Kutcher lets nothing stand in the way of his success. Now completely restored to perfect health, the icon is willing to share his story with the world to serve as motivation to others dealing with similar challenges.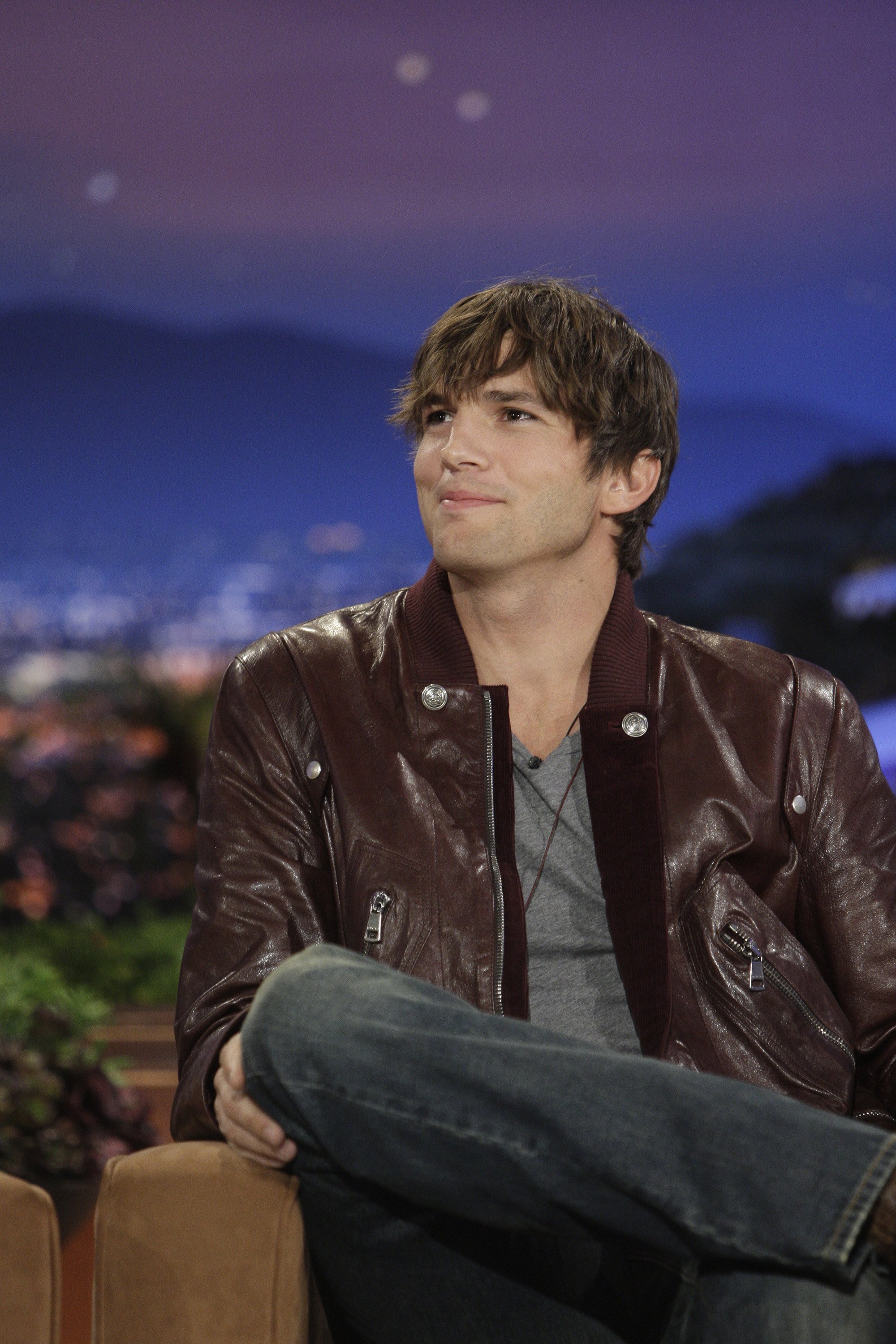 Actor Ashton Kutcher during an interview on August 3, 2009. | Source: Getty Images
Taking to Twitter, the proud dad addressed his terrifying health scare again, confirming that he suffered the ailment three years ago. He also confirmed his full recovery, adding that he was ready to move on to a new phase of his life.
And that phase involved his wife and their two kids, who informed most of his life choices. Even while dealing with his health challenge in 2019, Kutcher still put his family first.
The world got a peek into his dedication to family in September of that year when ex-wife Demi Moore released a memoir titled "Inside Out."
The book detailed tidbits from their past relationships, including claims that Kutcher tried persuading her to have threesomes, blaming her non-compliance for his alleged infidelity.
In response, the "Killers" star shared a post on Twitter, admitting he initially composed a snarky Tweet to fire back at Moore, and almost shared it. However, the sight of his wife, son and daughter made him think twice about the repercussions.
As a result, he deleted it and went the noble way to protect his family and put them first always. This further proves the actor a doting family man who always thinks about his family before everything else.
Hence, he had so much to lose and a lot to fight for when faced with his terrifying health challenge, being a doting dad of two and a husband.
Exploring his second chance at life, Kutcher dedicates himself to being a great parent and husband, seeking opportunities to spend time with them. In July 2022, the family embarked on a crazy 10-day road trip giving them a chance to bond as a family. He divulged:
"We just went cruising in a van to the national parks around the country. Just hanging out with our kids 24/7 and it was phenomenal."
While the couple has enjoyed some phenomenal moments in their parenting journey, they have also come under fire on occasions for their parenting approach.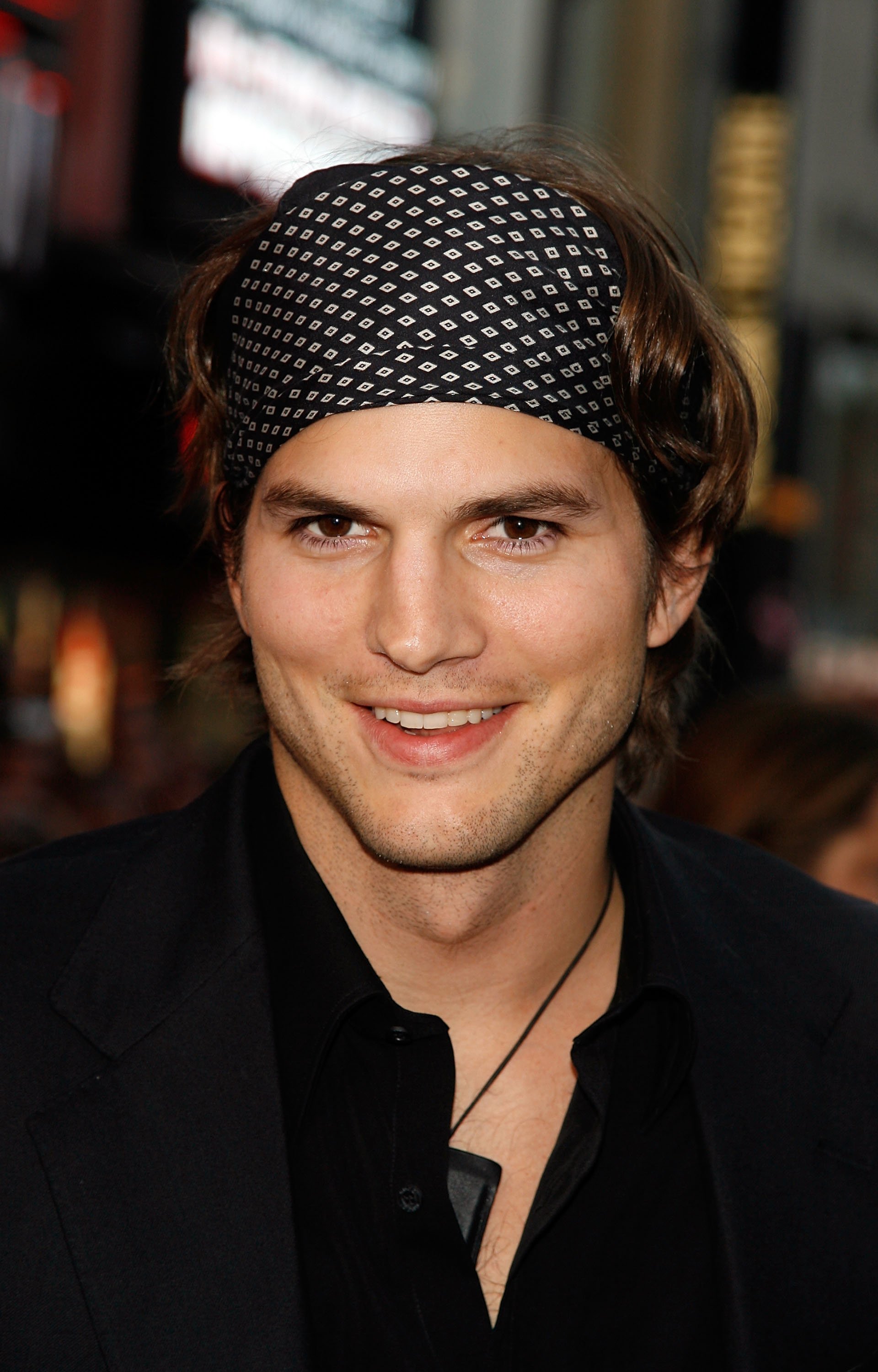 Ashton Kutcher arrives at the Los Angeles premiere of "Mr. Brooks" at Grauman's Chinese Theater on May 22, 2007, in Los Angeles, California. | Source: Getty Images
Once, Kunis and Kutcher admitted they never washed their kids unless there was dirt on them. The lifestyle might seem unconventional for many, but certainly not for the couple who raise their two amazing children in a beautiful farmhouse they designed.
Please fill in your e-mail so we can share with you our top stories!
The information in this article is not intended or implied to be a substitute for professional medical advice, diagnosis or treatment. All content, including text, and images contained on news.AmoMama.com, or available through news.AmoMama.com is for general information purposes only. news.AmoMama.com does not take responsibility for any action taken as a result of reading this article. Before undertaking any course of treatment please consult with your healthcare provider.