A Timeline of Ashton Kutcher and Mila Kunis' Love Story
Ashton Kutcher and Mila Kunis are one of the most powerful and iconic couples in the entertainment industry. It took them 14 years to start dating, but now they're more in love than ever and have started a beautiful family. Here's their story.
Although they've only been married for four years, Ashton Kutcher and Mila Kunis's relationship goes way back.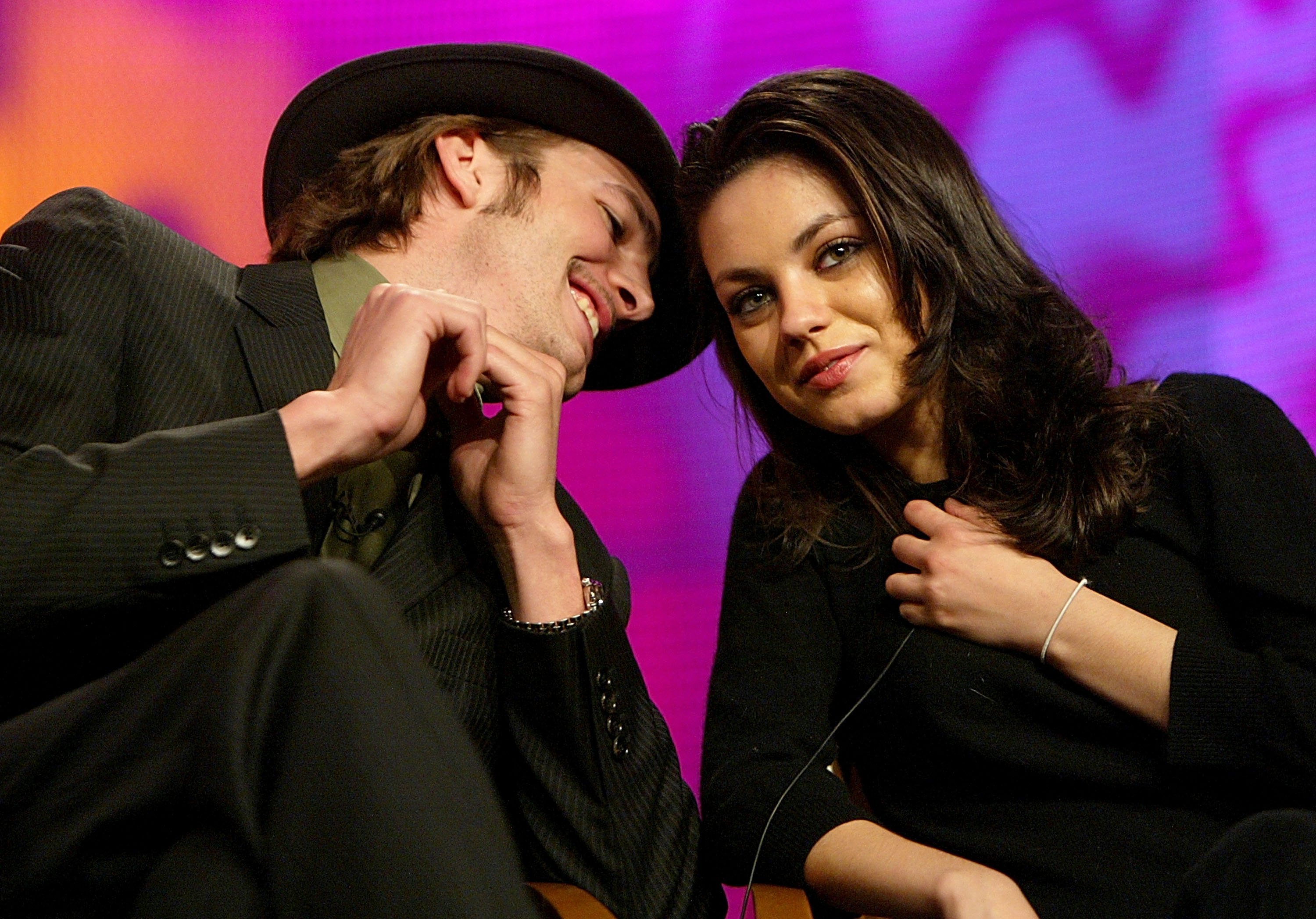 Theirs is a unique story, and here's a rundown of it.
How they met
Mila and Ashton first met when they were both cast on "That '70s Show" in 1998. They were 14 and 19, respectively.
While Kunis had already booked commercials and some small TV roles, she lied to the producers of "That '70s Show" about her age because they were casting only people that were 18 and above.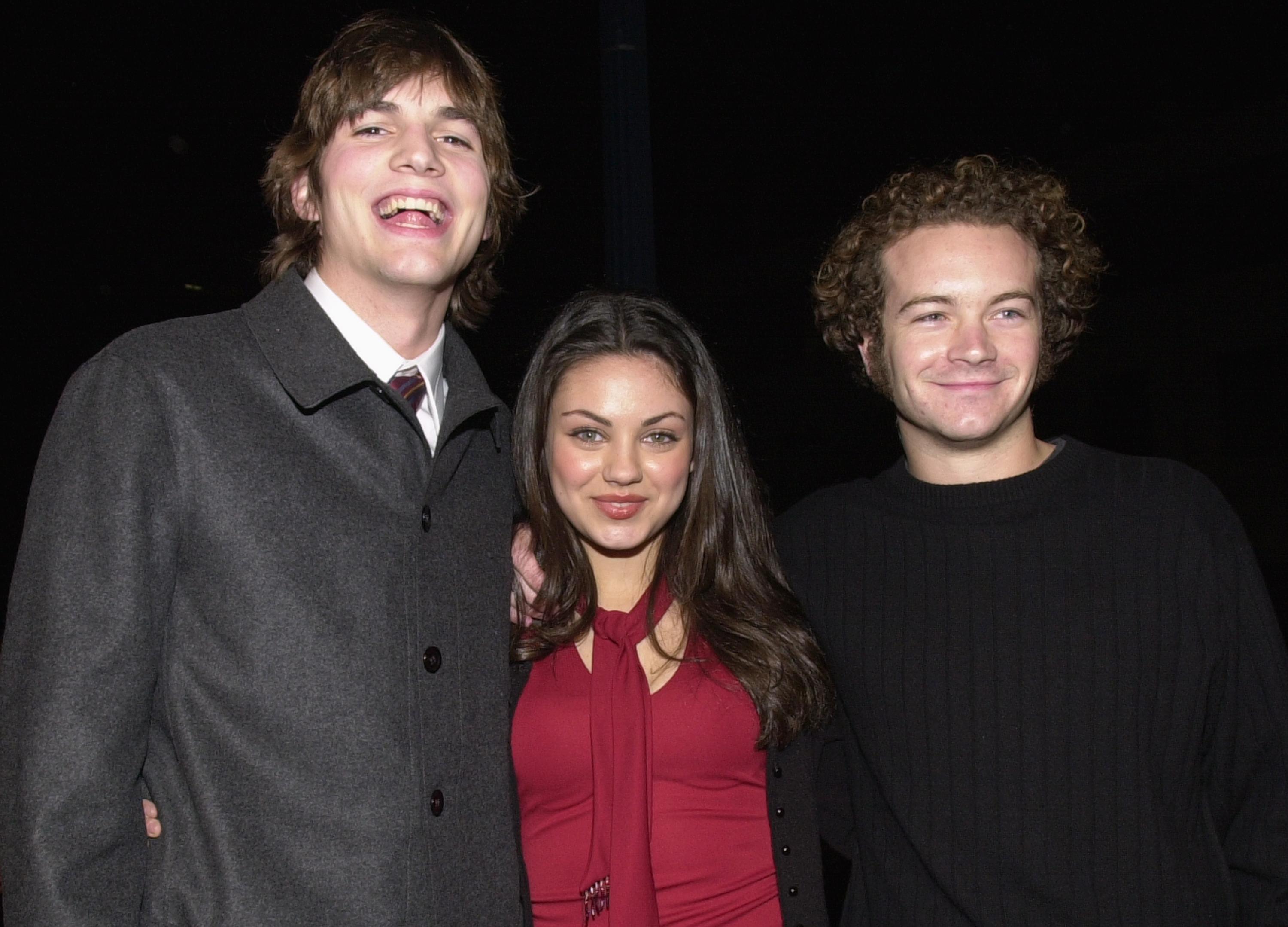 Still, when the producers found out she was 14, they were already sold on her performance and thought she was perfect for the role of Jackie Burkhart, so they made an exception.
On the show, Burkhart was the love interest of Michael Kelso, played by Kutcher.
The series ran for eight seasons, and while Kunis and Kutcher's chemistry on screen was undeniable, off-camera, their age difference made things a bit complicated, and Kutcher played more of a big brother role on Kunis' life.
He even did her chemistry homework.
Their first kiss
Since Kunis was so young at the time, her first-ever kiss was a scripted one between her and Kutcher's characters.
The star admitted to People in 2001 that she had a crush on Kutcher when they were still getting to know each other.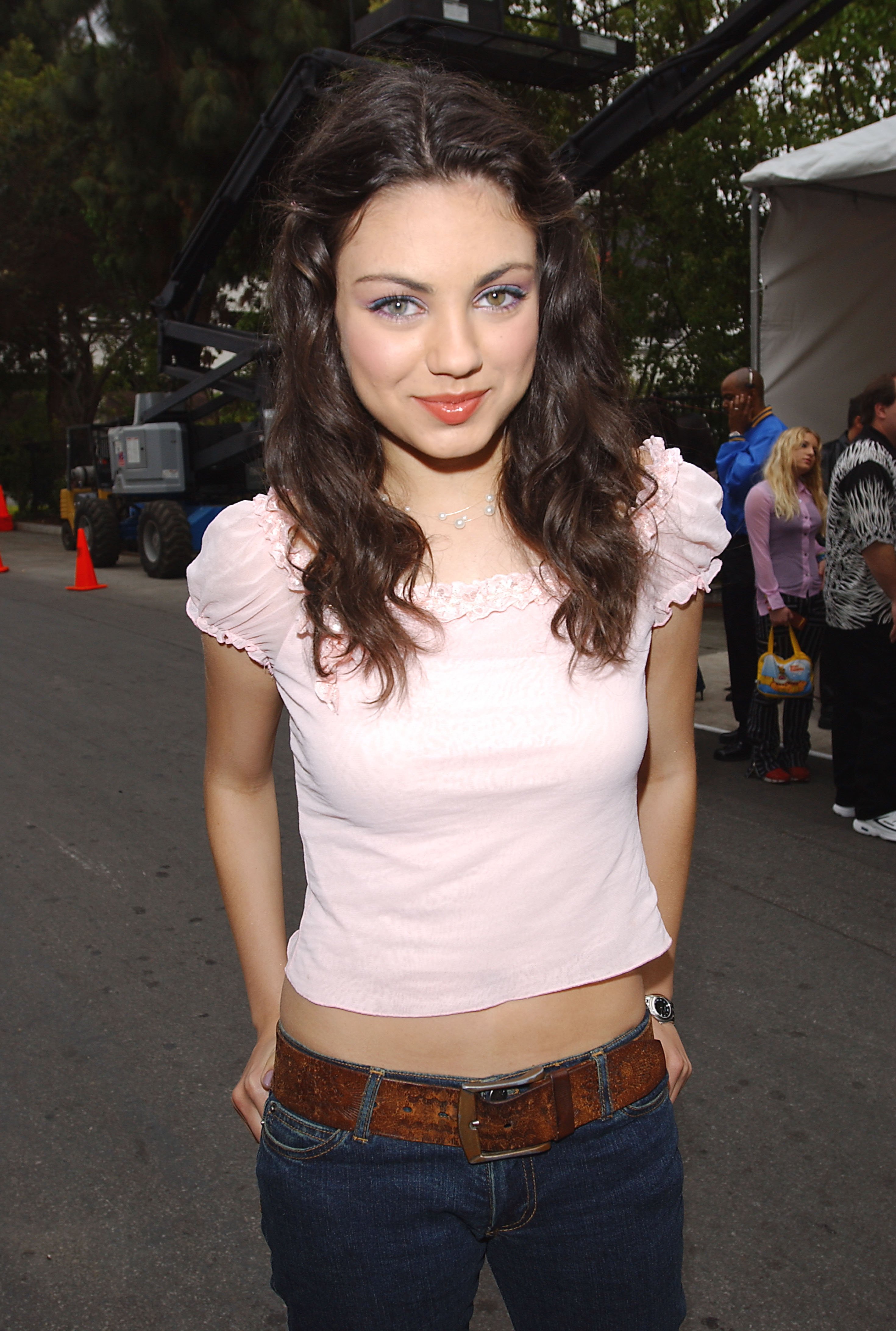 "I was like, 'Oh, he's so cute, it's the Calvin Klein model!'" Kunis said. "Then I was like, 'I have to kiss him?' I was so nervous and uncomfortable. I had the biggest crush on him."
Luckily, Ashton made sure she felt comfortable. "Ashton was so nice," Kunis recalled. "He just made jokes and gave me funny little compliments. He made me laugh."
However, feelings soon got in the way, and when Kunis realized Kutcher might be going on a date with someone else, she laid out her cards on the table.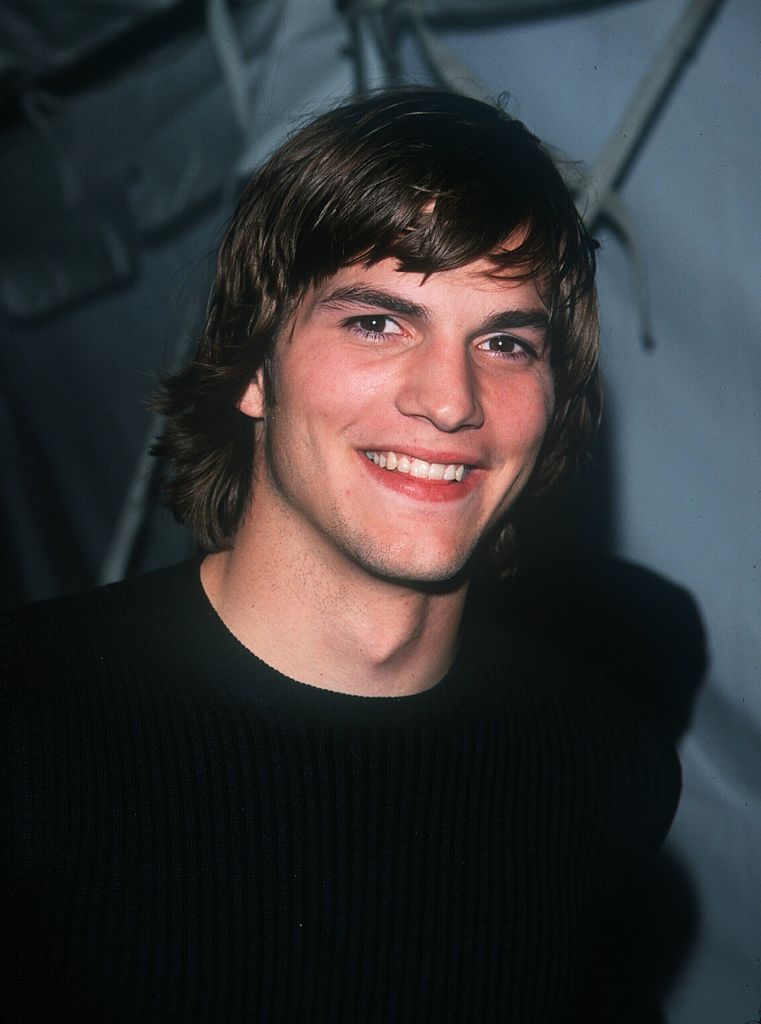 And while Kutcher didn't show it at the time, he was also extremely nervous but for different reasons. He explained to Howard Stern, according to ELLE:
"It was really weird. I was like, 'Isn't this illegal? Like can I -- am I allowed? It was really awkward because I'm like a 19-year-old kid. She was 14! She was like my little sister. I wanted to make sure she was okay."
Of course, Ashton and Mila got over the awkwardness because they had to share many more on-screen kisses. And while their characters' relationship evolved into something more serious, in real life, they became friends with no romantic interest in the other.
"In the show (we kissed), with no feelings whatsoever," Kunis told comedian Marc Maron on his "WTF" podcast. "It's the weirdest story that nobody believes, but it's the god's honest truth. There was nothing there, and it was like ... whatever."
Life after the show
After Kutcher left the show on the first four episodes of season 8, he and Mila kept in touch mostly through chats like AIM and AOL.
"We always kept in touch since after '70s," Kunis told Howard Stern. "We'd pop up on each other's thing and be like 'Hey, oh my god! How are you? How's life?' I wasn't thinking about him romantically, no, not at all!"
As proof of that statement, Mila started dating "Home Alone" star Macaulay Culkin in 2002.
Mila and Macaulay
The pair dated for eight years but kept the relationship away from the media until a rep confirmed their "amicable" split in 2011.
"We grew up together," Kunis once said of her relationship to Culkin. "You find a steady rock in your life, and that's all you need. We have our ups and downs, but work through them."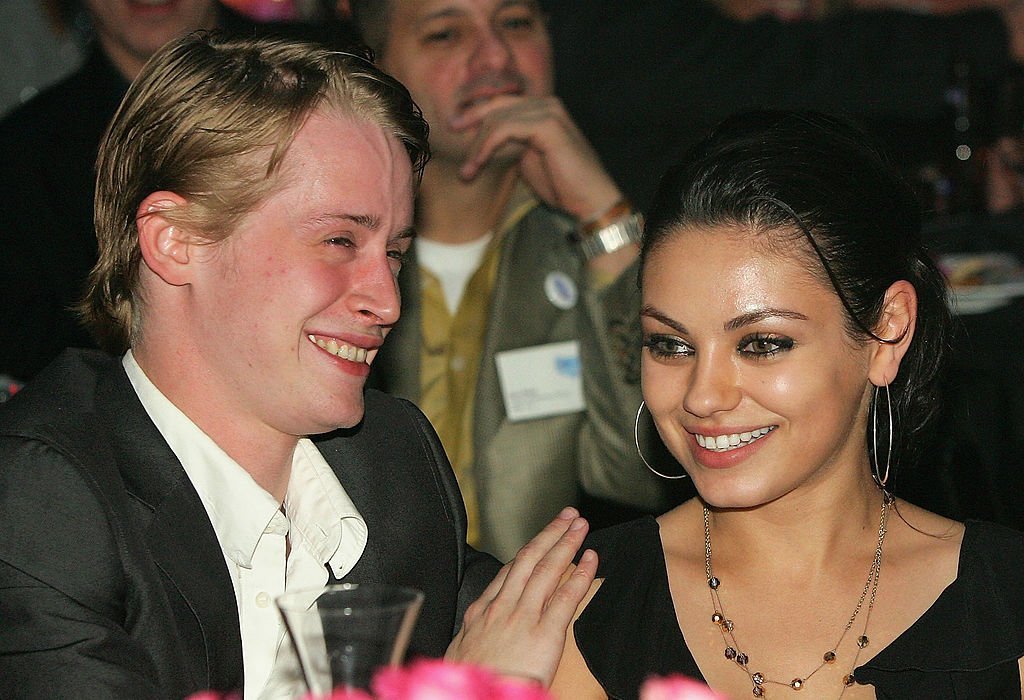 Then, in 2016, she admitted the split was her fault.
"It's [expletive] up what I did, and it's [expletive] up how I did it," she confessed to friend Dax Shepard on his "Armchair Expert" podcast. "When I got to be a single, I said, 'I just need to figure myself out.' I genuinely need to know why I did what I did, and, like, regroup myself as a human being."
Ashton and Demi 
While Mila dated Macaulay, Ashton married actress Demi Moore in 2005.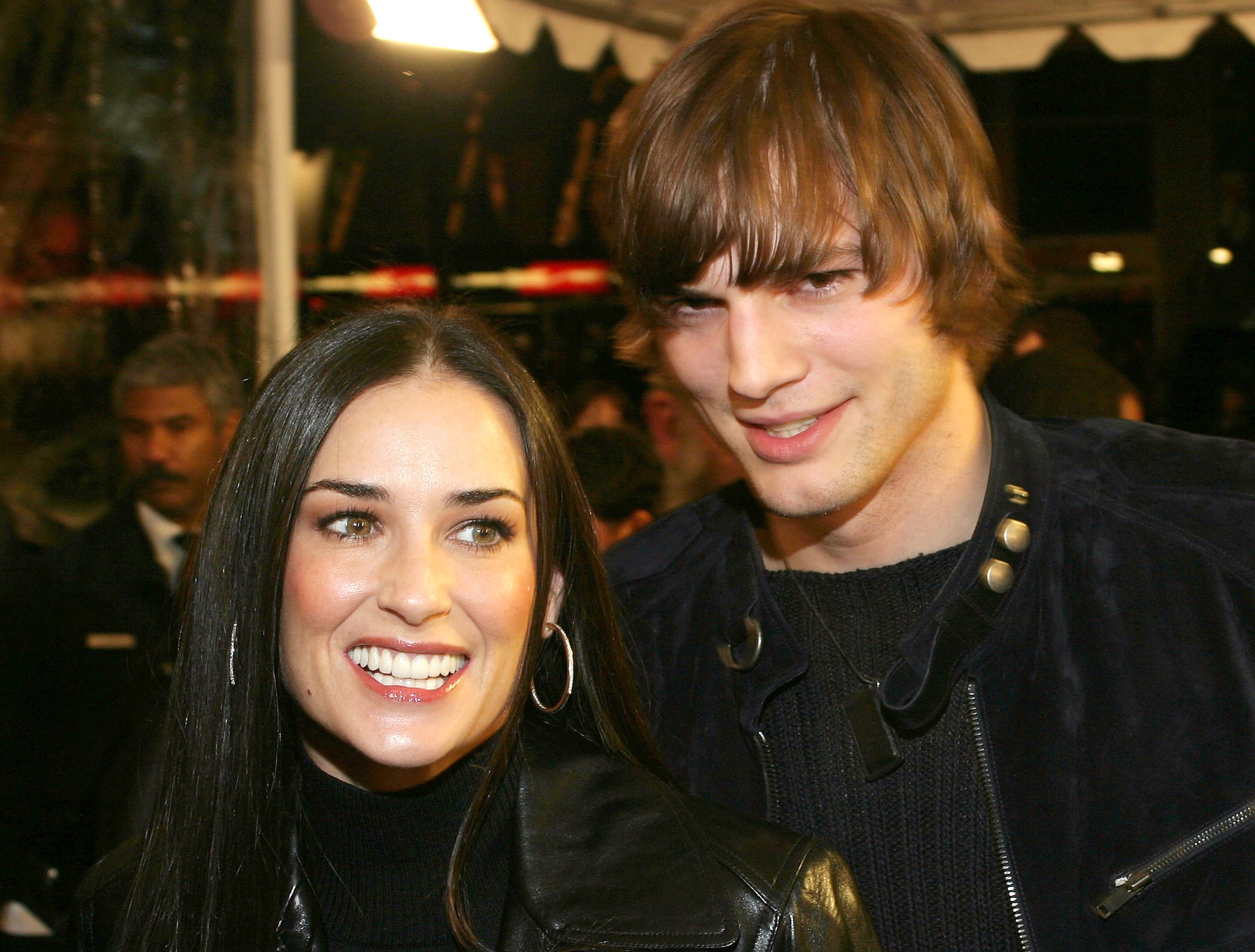 The pair were husband and wife for six years before announcing their divorce in 2011.
"We lived our movies out. We were just like, let's just hook up. Let's have fun. We're both single. We both trust each other. Everything's great."
According to Moore's new memoir book, Kutcher's infidelity led to their split.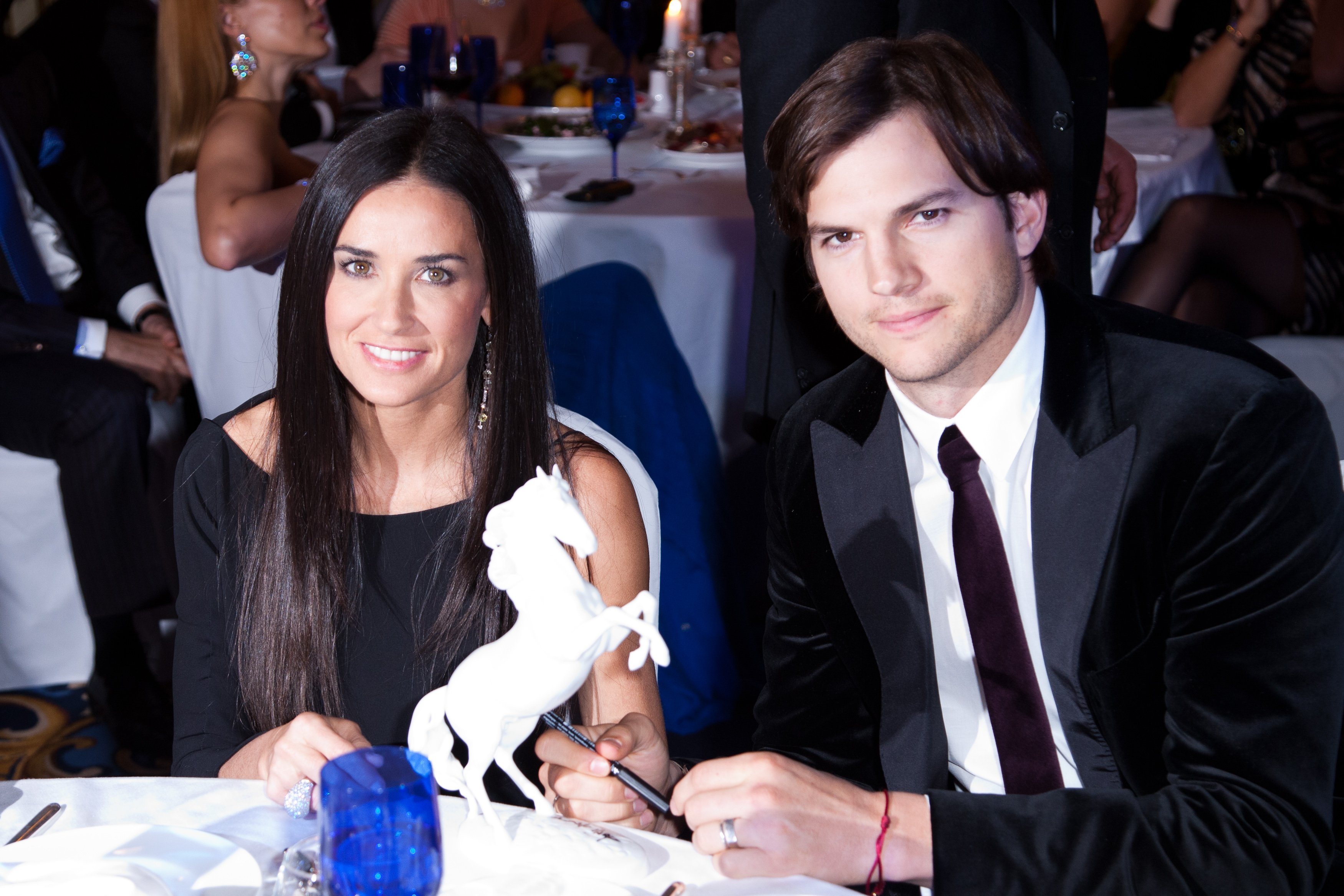 Sparks fly for the first time
Mila and Ashton reconnected a year later at the backstage of the Golden Globe Awards.
Kunis has described countless times the exact moment she fell for her former co-star, years after seeing him only as a friend, saying:
"I was looking around, and there was a really beautiful man from the back. I was literally like, 'Oh, he's kinda hot.' … And then he turned around, and I was like, 'Oh, my God, it's Kutch.'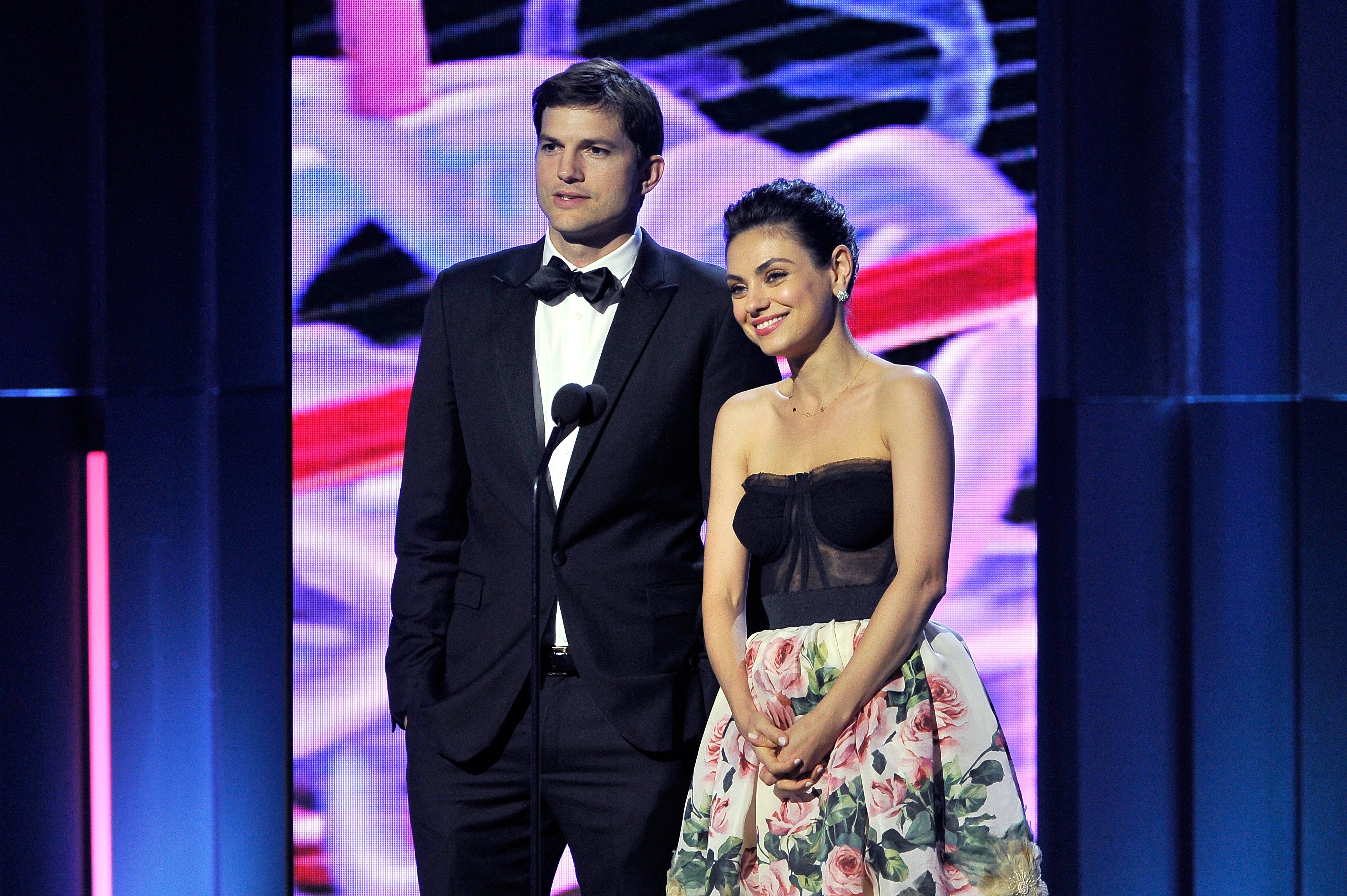 And continued:
"I thought it was the weirdest thing that I was checking this guy out, and it was someone that I had known forever."
That same night, Kutcher invited Kunis to a housewarming party, where he wanted to introduce her to one of his friends.
However, that never happened because sparks flew between them. Long story short, Kunis didn't leave until the next morning.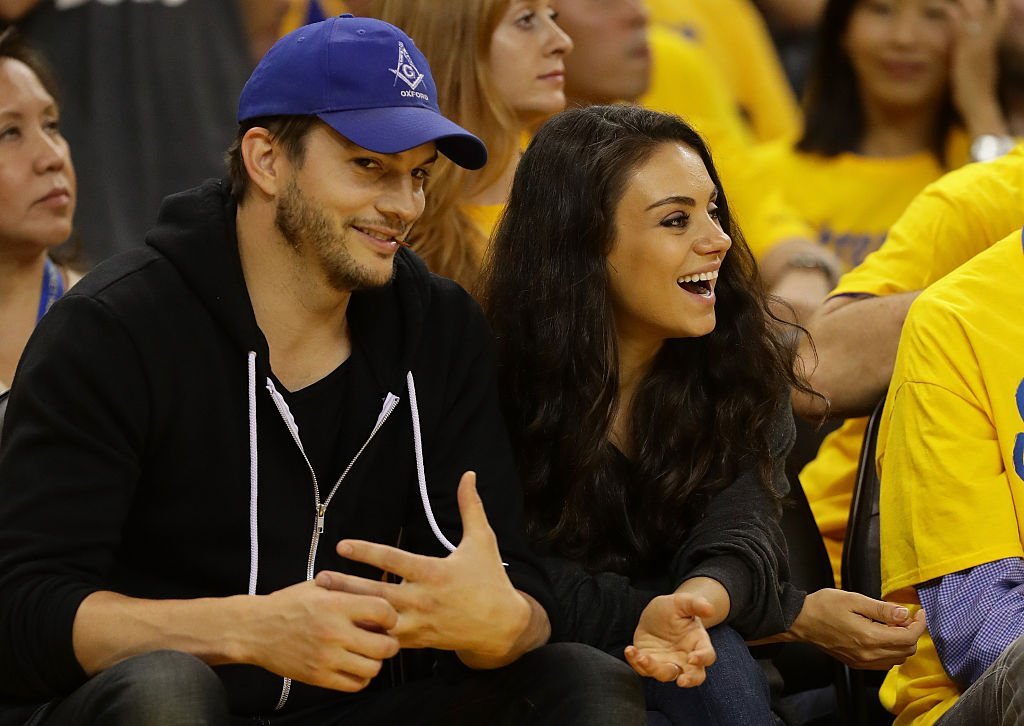 No strings attached
That was the start of a friends with benefits relationship between the two stars.
Funnily enough, at the time Kutcher and Kunis starred in two different films that followed a similar story about being friends with benefits and how that could go wrong.
"If we had just paid attention to those movies we should have known [expletive] like this does not work out in real life," Kunis said. "We lived our movies out. We were just like, let's just hook up. Let's have fun. We're both single. We both trust each other. Everything's great," she added.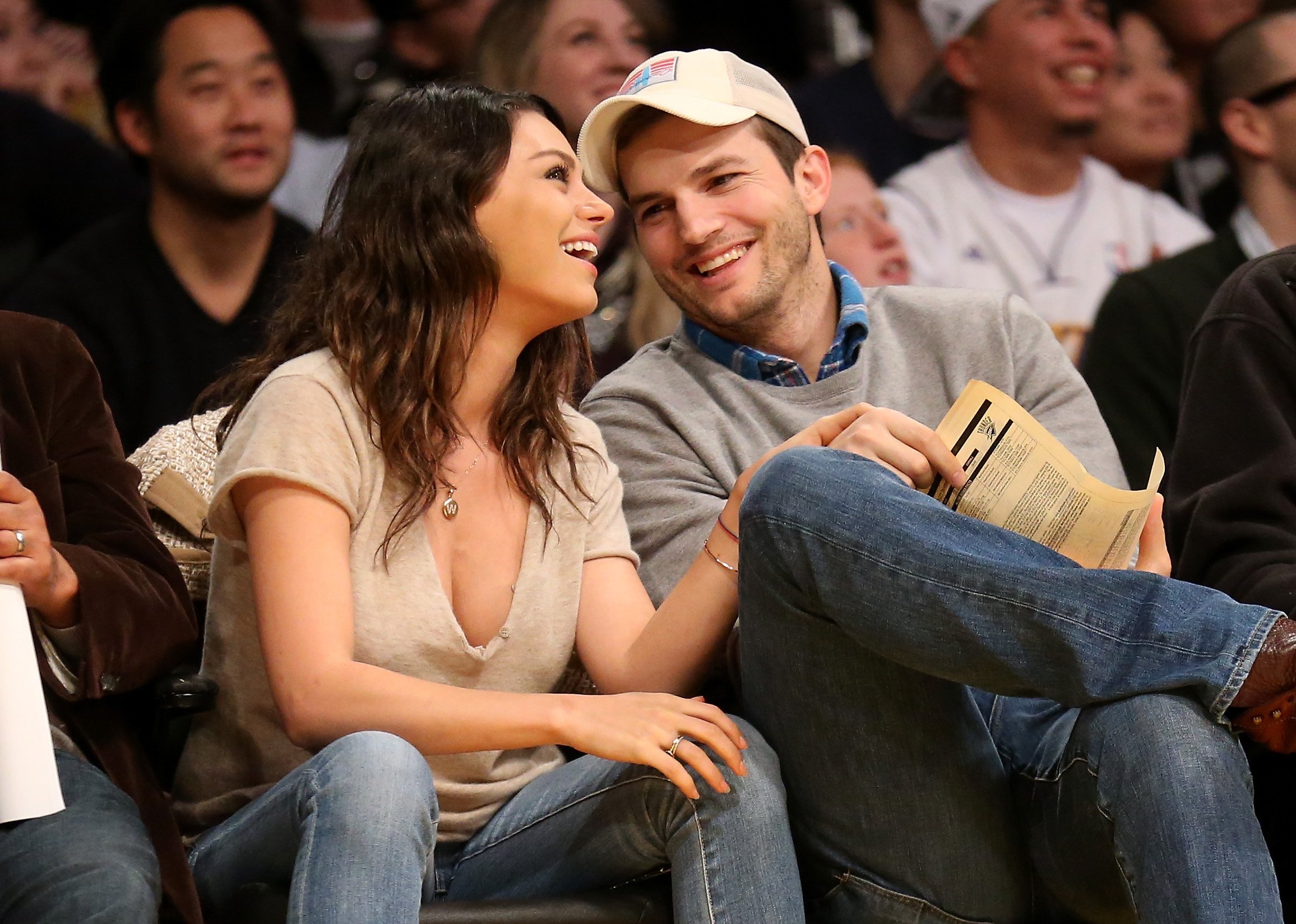 However, feelings soon got in the way, and when Kunis realized Kutcher might be going on a date with someone else, she laid out her cards on the table.
"I was like, you know what, I actually care about you. I don't want to mess anything up, so I'm just going to walk away before it becomes too much," she recalled.
The next day, Kutcher showed up at her door and asked her to move in with him.
She said yes.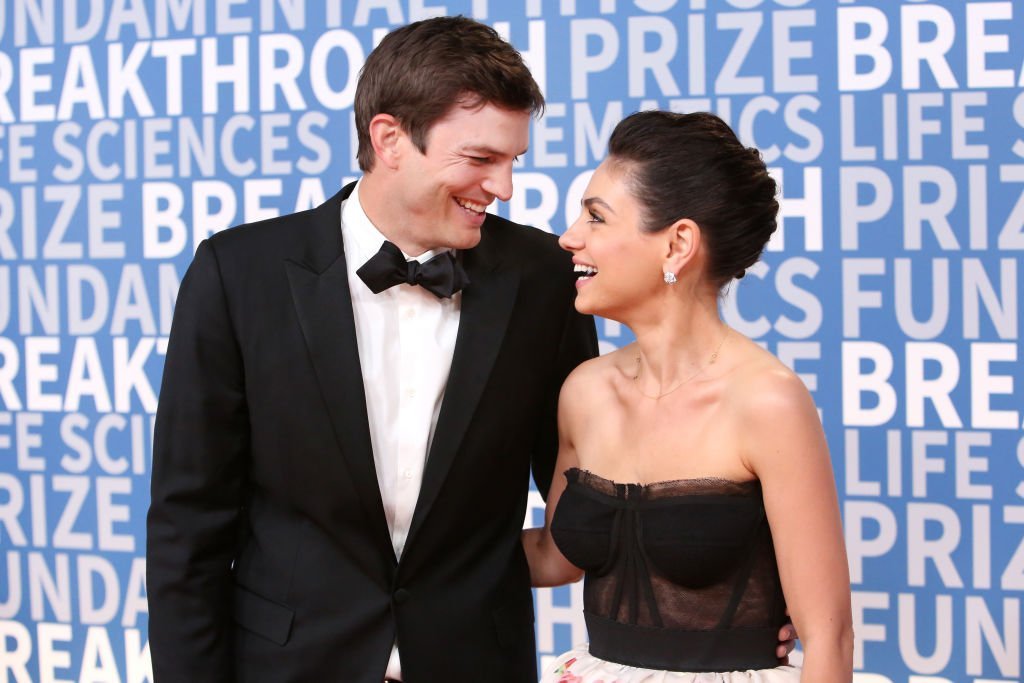 Getting serious
Ashton and Mila dated for two years before he popped the big question.
Kunis was first seen with a massive ring on that finger in February 2014, but she later said on "The Ellen DeGeneres Show" that they had been engaged for two months before the media found out.
On that same show, in May 2014, Kunis announced her first pregnancy.
In September, Mila gave birth to daughter Wyatt Isabelle at Cedars-Sinai Hospital in Los Angeles.
Marriage and second child
In July of 2015, Ashton and Mila tied the knot in a secret ceremony on a ranch outside of L.A. Keeping the secret was a ninja effort, according to Kutcher.
"I was, like, posting things on social media that were in different locations," he told DeGeneres months later. "Because we didn't want to be screaming our vows at each other and be like, 'Forever! Did you say never?' We didn't want to do that thing, so we went really under the radar with it."
The couple welcomed their second child, son Dimitri, on November 30, 2016.
Mila and Ashton are still going strong, and as proof, they recently shut down separation rumors with the hilarious video found below: