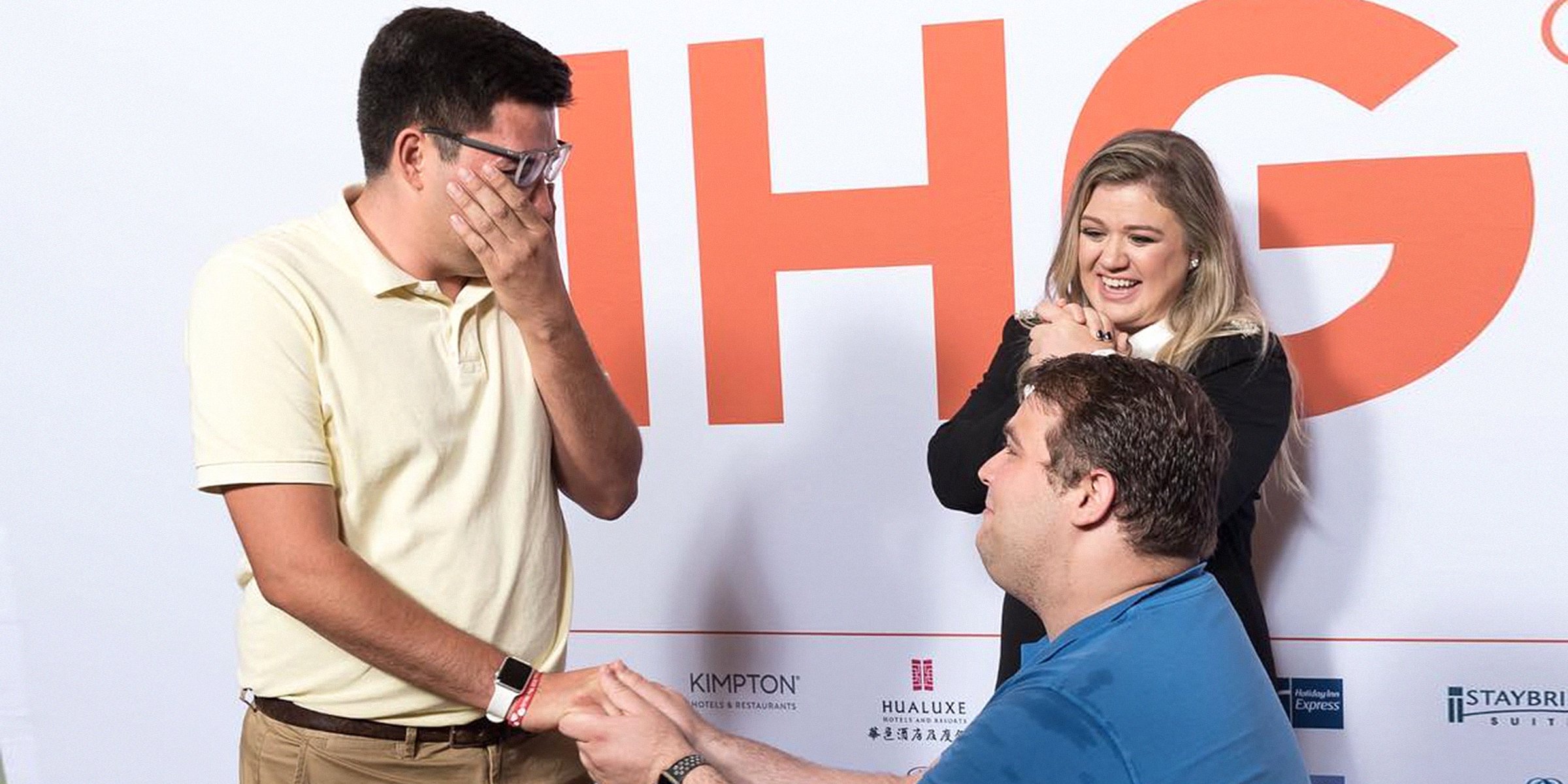 Instagram.com/mrjustinblake
Kelly Clarkson Helped Gay Fan with Memorable Proposal Months before 4th Anniversary with Her 'Real Man'

Pop star Kelly Clarkson believed she had found the one with her spouse, Brandon Blackstock. While happy in their marriage, she helped her fan propose to his boyfriend, which was a joyous period in their lives. However, though her marriage ended, the fans are still married to date.
Singer-songwriter Kelly Clarkson started dating her future husband, Brandon Blackstock, in late 2011, per Us magazine.
The pair made their debut as a couple in May 2012 at a party held in Tennessee. Things moved quickly for the lovebirds, who took their romance to the next level.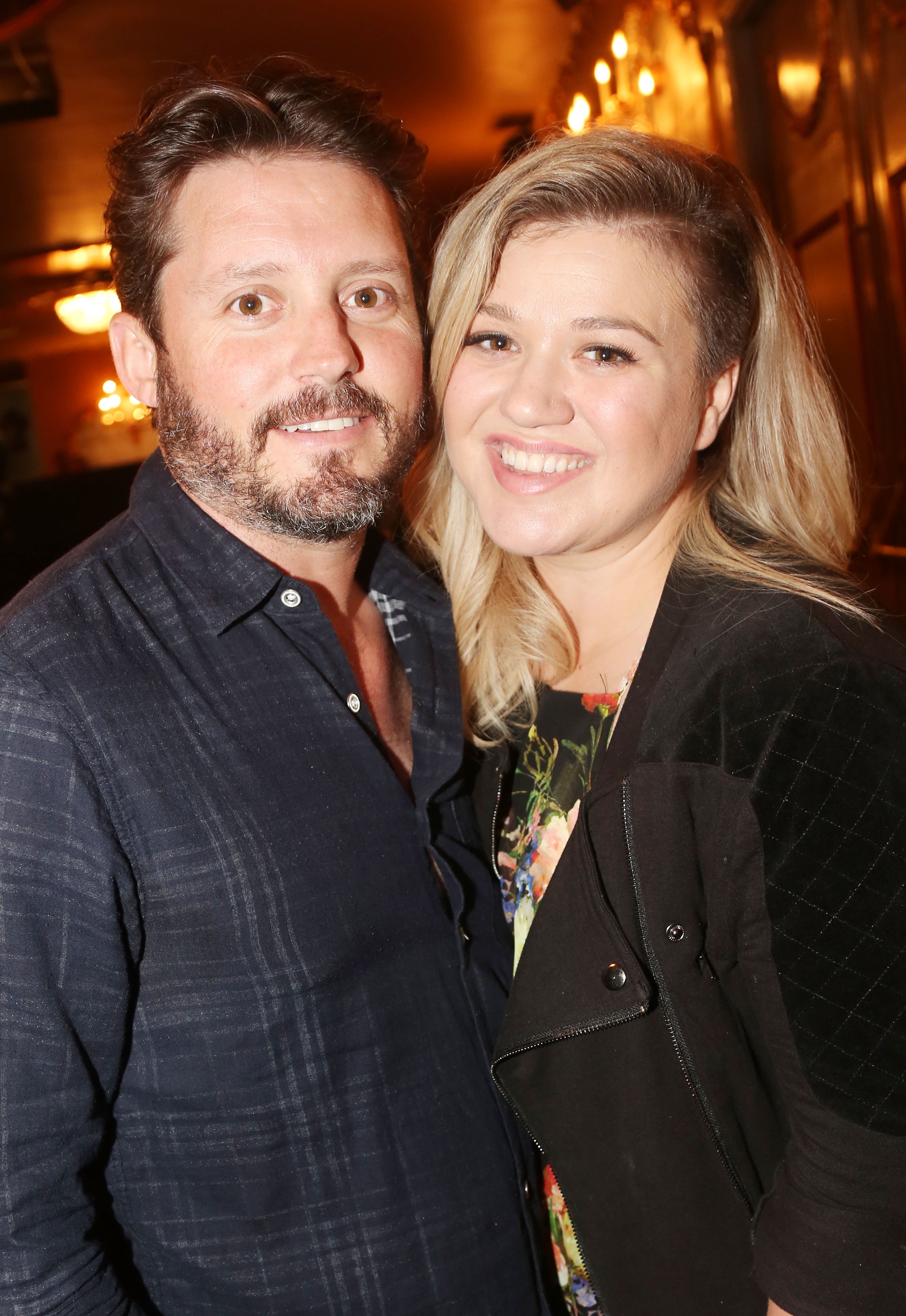 Brandon Blackstock and Kelly Clarkson posing backstage at "Finding Neverland" on Broadway at The Lunt Fontanne Theater on July 15, 2015 in New York City. | Source: Getty Images
In December 2012, Clarkson announced on Twitter that she and the talent manager were engaged to be married and that she was over the moon:
"I'M ENGAGED!! I wanted you all to know!! Happiest night of my life last night! I am so lucky, and I'm with the greatest man ever."
Blackstock and Clarkson walked down the aisle a year later, in October 2013. The TV personality shared a photo from their big day on Twitter.
The image showed her newly-wedded husband giving her a forehead kiss while posing. The bride donned a white lace gown while the groom wore a black tux.
Clarkson revealed that they exchanged wedding vows the day before, describing the venue as the "most beautiful place ever!" in a tweet:
"I'm officially Mrs. Blackstock. We got married yesterday at Blackberry Farms in TN, the most beautiful place ever!"
The same day she revealed that she and Blackstock were husband and wife, the TV host posted a picture of the newlyweds locking lips on the lawn. "Another photo from our wedding, she captioned the post.
On June 12, 2014, Blackstock and Clarkson welcomed their first child together. The elated new mom revealed the news on Twitter:
"Our baby girl River Rose Blackstock arrived on June 12! Thank you, everyone, for all of your well wishes! Brandon and I are on cloud 9!!"
The family of three later became a family of four when the couple's second child arrived in April 2016. Clarkson announced the exciting news on social media:
"Our baby boy has arrived!! Remington Alexander Blackstock was born 4/12/16, and he is healthy, and we couldn't be happier or more in love!"
CLARKSON HELPS HER FAN PROPOSE TO HIS LONG-TIME BOYFRIEND
After Clarkson managed to build a happy family for herself, she helped create a family for a fan. Columbian native Alex Marlerba planned on asking his significant other, Justin Blake, to marry him.
However, he struggled to initially set the plan in motion as he had a perfect proposal in mind. He and Blake attended a hotel conference, where Clarkson performed at the Venetian Hotel as part of the event.
Following the superstar's performance, Marlerba went to a meet and greet and asked her to execute the proposal. Luckily for him, Clarkson happily agreed, and he shared her exhilaration:
"She was more than kind and said yes, let's do it! I ran to get him as he was waiting for me outside the meet and greet."
The lovebirds met the "Stronger" hitmaker backstage and took a picture. As she stepped away, Malerba got down on one knee.
The said proposal occurred in June 2017, and after Blake gave his then-boyfriend a big "yes," he shared the news with his Instagram followers, writing:
"Asking the love of my life to marry me in front of the one and only @kellyclarkson was an amazing moment!!! HE SAID YES."
Clarkson was also overwhelmed with emotions after witnessing the big moment for the couple and asked how long they had been together, to which they responded, "Four years," and she said, "It's about time." She gushed on the proposal:
"Oh my God, I'm so happy. Oh my God! That was so beautiful, congratulations! He was like, 'I want to propose to him.' I was like, 'Come, back here!'"
Justin himself wrote about the special occasion on his Instagram account, saying it was "one of the biggest moments in my life with the love of my life!"
The then-newly engaged individual still expressed disbelief but noted that he appreciated the "support and love" they received from people.
CLARKSON'S 4TH WEDDING ANNIVERSARY AFTER FANS' ENGAGEMENT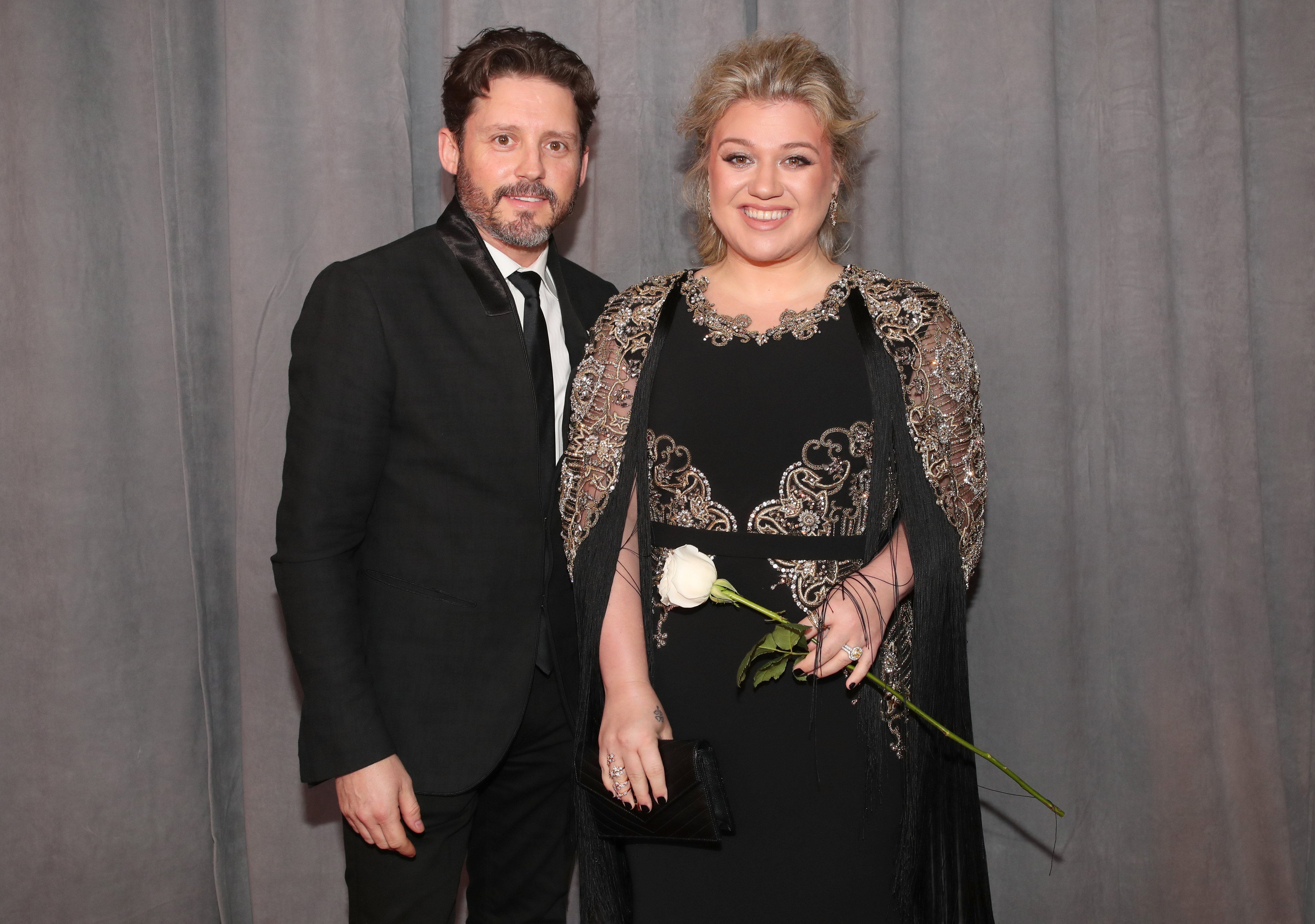 Brandon Blackstock and his wife singer Kelly Clarkson attending the 60th Annual Grammy Awards at Madison Square Garden on January 28, 2018 in New York City. | Source: Getty Images
Four months after Clarkson played a role in her fans' proposal, she and her spouse celebrated their happy day as they marked their fourth wedding anniversary.
The Grammy Award winner admitted to Entertainment Tonight in October 2017 that because of her hectic schedule, she almost forgot the memorable day:
"We have forgotten two out of four of our anniversaries. But the great thing about us is we collectively do it. It's not like one of us forgets, and one of us remembers. We both epically fail. We're always very busy."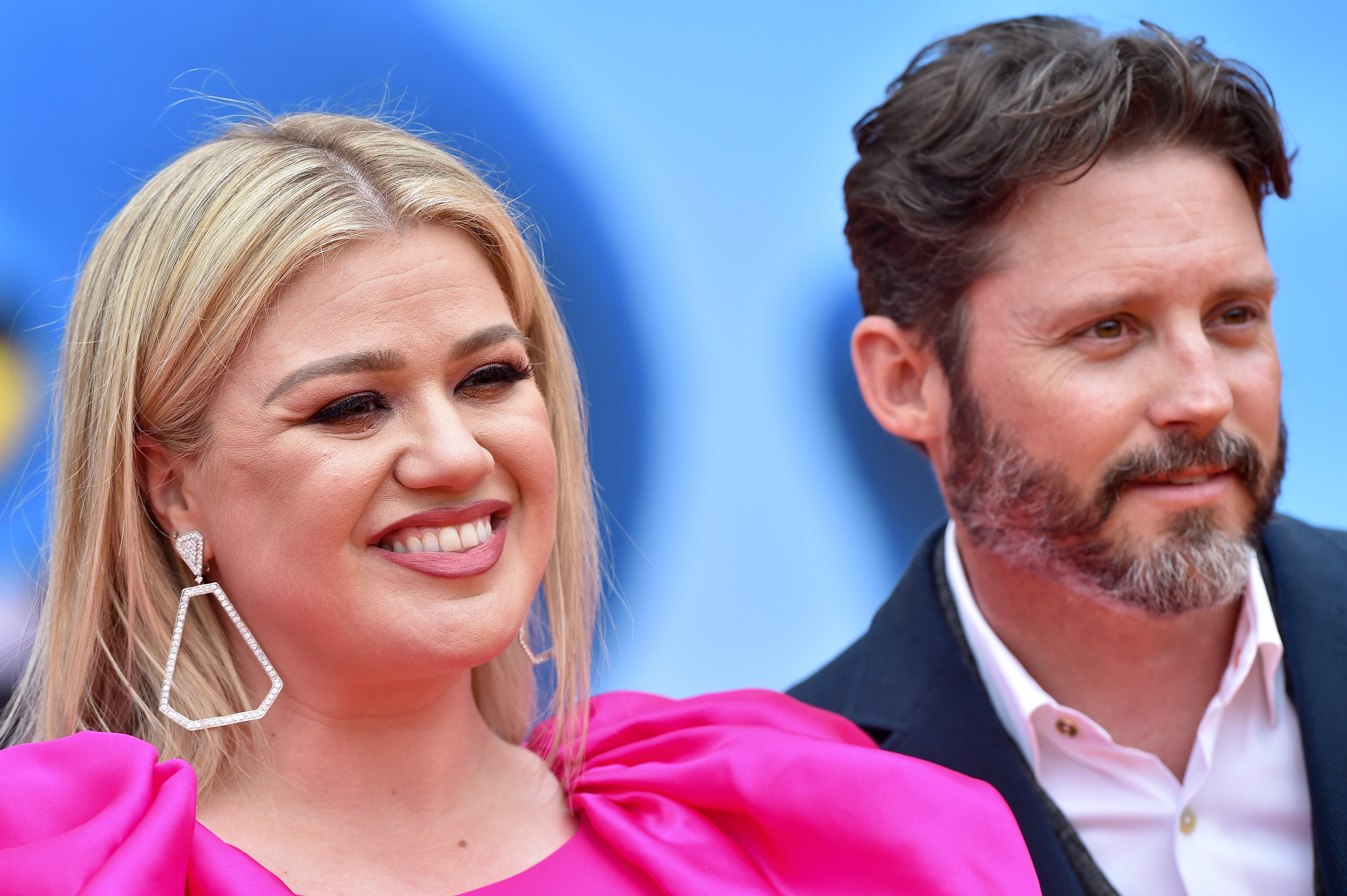 Kelly Clarkson and her husband Brandon Blackstock attend STX Films World Premiere of "UglyDolls" at Regal Cinemas L.A. Live on April 27, 2019 in Los Angeles, California. | Source: Getty Images
The Texas native gushed that she and her beloved husband were so happy in their marriage that their anniversaries just slipped their minds:
"We're so happy we forget. Every day is an anniversary."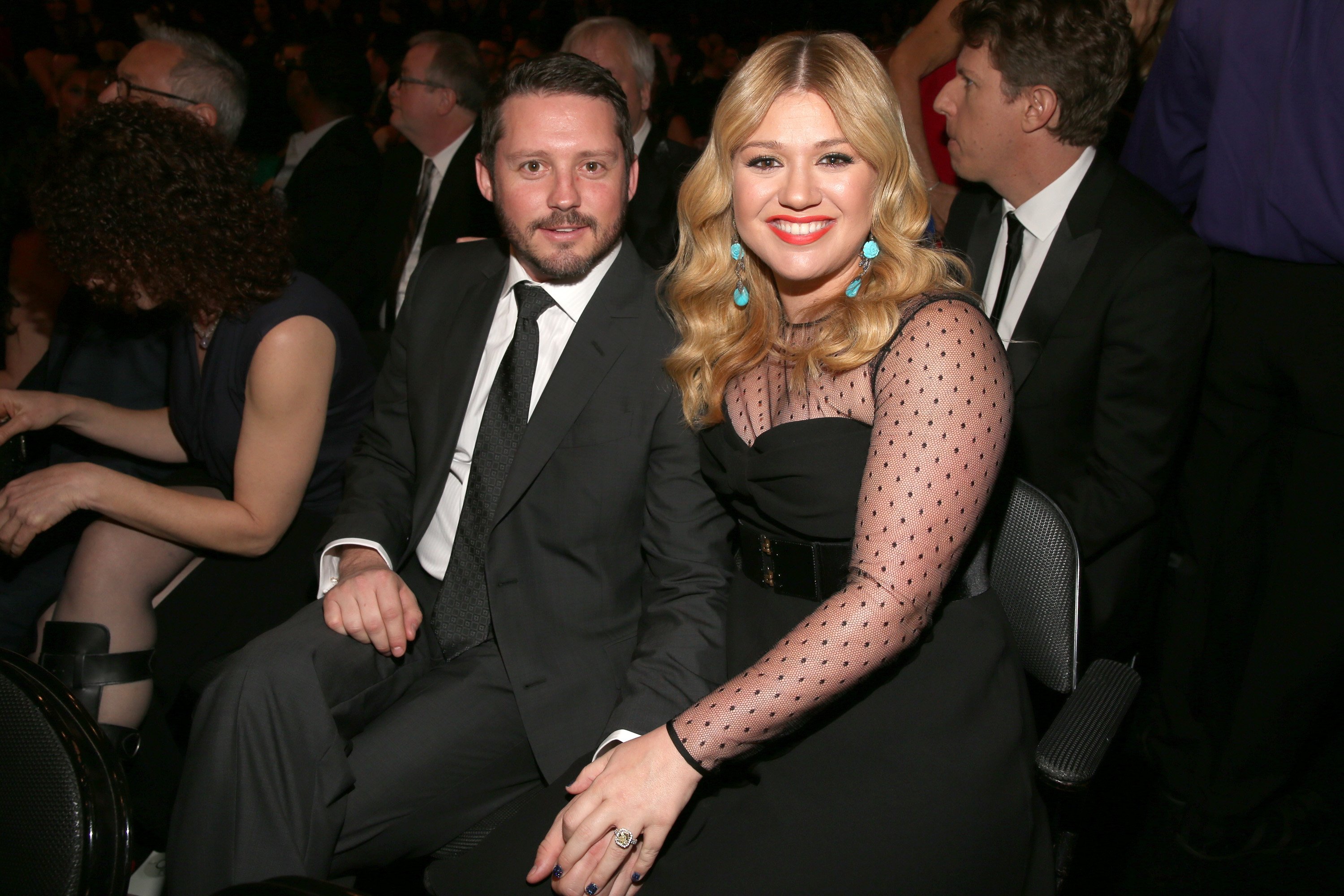 Kelly Clarkson and Brandon Blackstock attending the 55th Annual Grammy Awards at Staples Center on February 10, 2013 in Los Angeles, California. | Source: Getty Images
Clarkson praised Blackstock, saying that he was a "real man" who could handle her success while the people she previously dated felt intimidated:
"I found a cowboy, a real man that can handle this."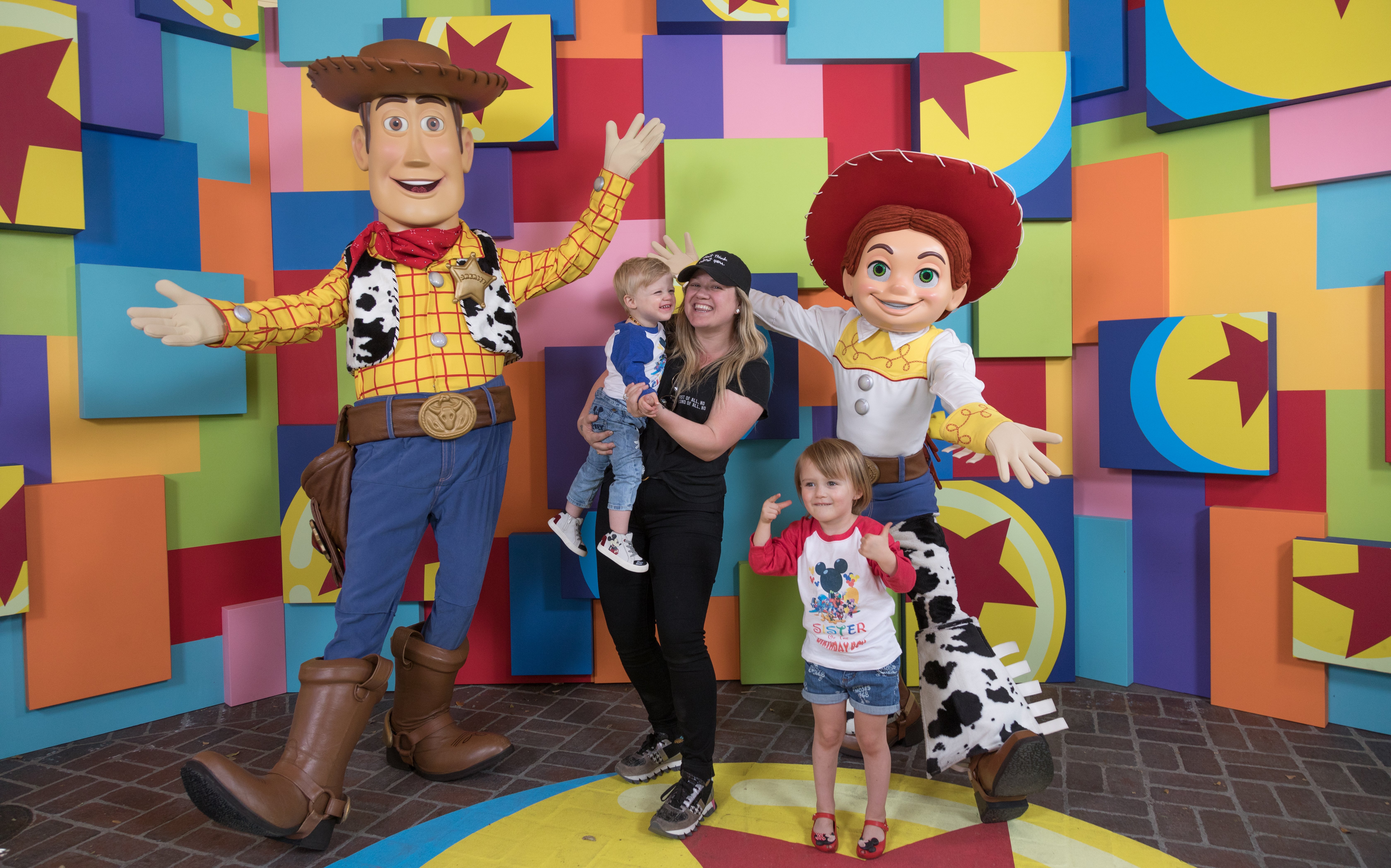 Kelly Clarkson and her children, Remington and River visiting with Woody and Jessie at the launch of Pixar Fest at the Disneyland Resort in Anaheim, California. | Source: Getty Images
Unfortunately, Blackstock and Clarkson's marriage ended in divorce. The former couple finalized their legal separation in March 2022, and the "Because Of You" singer was strong enough to go through with it.
A source told People that she was happy to have the messy divorce finalized, adding her children have always been her main priority and that she was in good head space.
Clarkson and the father of her kids separated in June 2020 after nearly seven years of marriage. The pair agreed on joint custody of their brood.
In August 2021, an insider told Us Weekly that the "American Idol" winner was ready to start seeing other people as she put her love life on hold throughout her back and forth with Blackstock amid the divorce.
CLARKSON'S FANS HAVE FOUND THEIR HAPPY EVER AFTER
Amid Clarkson's roller coaster ride in her love life, the couple she helped to build has been happy together since that unforgettable proposal that day.
As they promised, Malerba and Blake have not forgotten that day as they both regularly post photos from their engagement memories.
In June 2018, Blake reflected on that day in an Instagram post, writing, "I can't believe it's been a year from this moment!! I love you @alex_malerba! (@kellyclarkson)"
Meanwhile, in May 2020, Justin's husband Malerba tweeted, saying that he wondered whether Clarkson still remembered that day: "I wonder if @kellyclarkson remembers helping me propose in Vegas?? Thank you for that amazing night."
In July that year, Malerba celebrated Blake's birthday with a tribute on Instagram, noting that they were also marking four years together as a couple. "I love you more than words can describe," he captioned the post alongside a selfie of the beaming couple.
In June 2021, he revealed on Instagram that he and Blake celebrated Pride Month by getting tattoos with their best pal. Malerba shared a picture holding up his arm with colored dots.
When celebrating Valentine's Day in February 2018, the lovebirds went to Disneyland and shared a photo from their day while kissing.
That same year in October, Malerba revealed that a family member got married while sharing several images from the wedding, including one of him and Blake wearing black suits.
In March 2021, Malerba posted an appreciative message on Instagram saying he was grateful to have Blake in his life and added that he was the best thing ever.
In June 2021, Malerba posted a photo of the duo posing at Hilton Head Beach in South Carolina and revealed that they came along with family.
Moreover, as Clarkson was ready for a new chapter following the divorce, Malerba and Blake also took a leap of faith when they went for the next chapter in their lives. They moved into a new house, a milestone for the married couple.
In November 2021, he revealed on social media that he and his spouse were bidding farewell to their first home together and moving across the country to Savannah, Georgia.
The pair posed for a snap in front of their now former home. The following month in December, Malerba posted a group photo of him and Blake posing next to Santa.
He wrote that starting a new life had been overwhelming, but he was thankful to have Blake on his side. "I love you, Justin, forever and always," said Malerba.
Please fill in your e-mail so we can share with you our top stories!