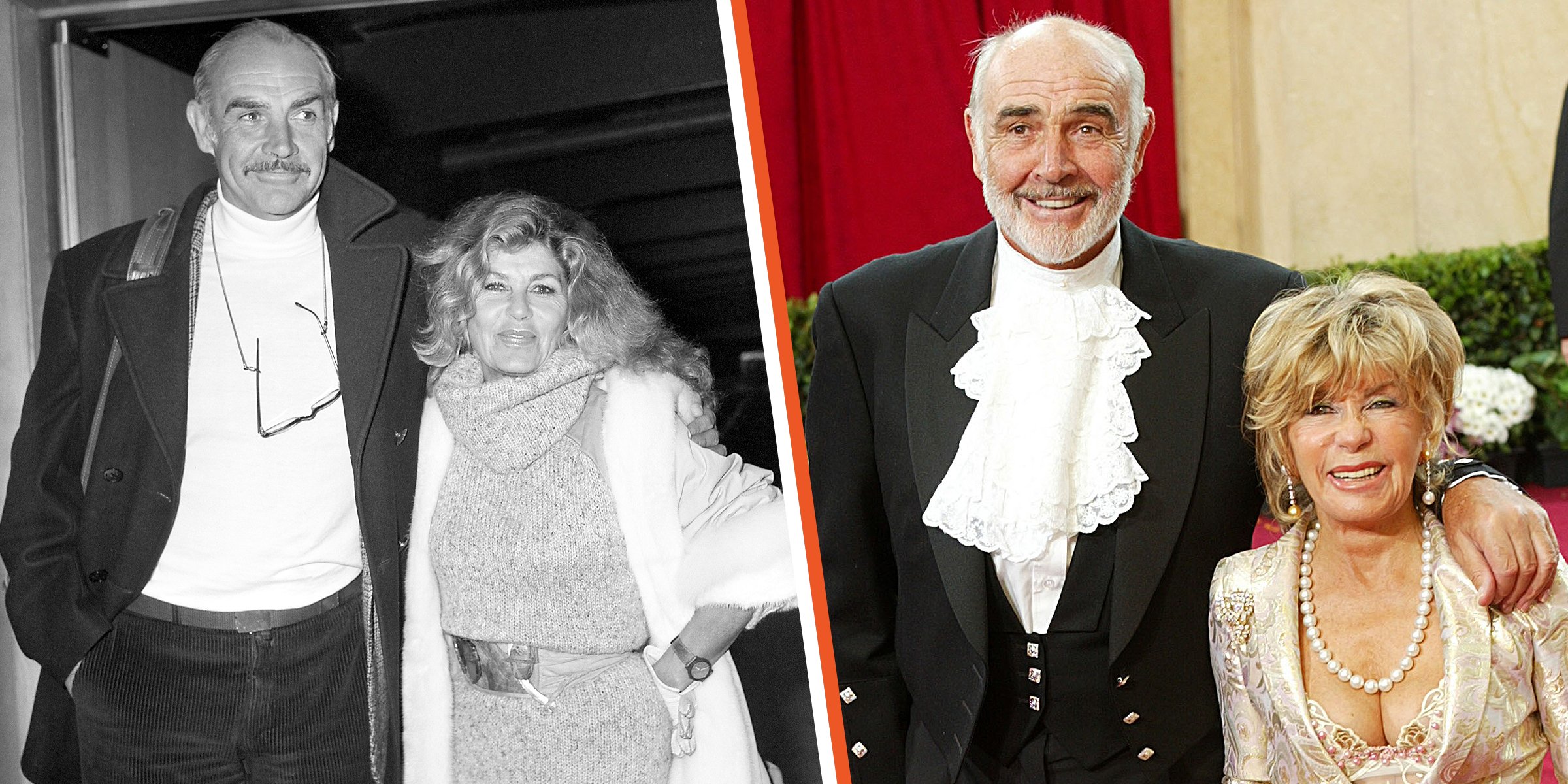 Getty Images
Sean Connery Held Hands with His 'Love' on 45th Anniversary — She Once Made Him Feel 'like a Child'

Married for 45 years, Sean Connery and his wife, Micheline, were an enviable pair, enjoying their love life to the fullest. In addition to rekindling their love constantly, the two stood as each other's support system.
Sean Connery and his wife, Micheline Roquebrune Connery, had one of Hollywood's most beautiful love stories. The Scottish actor first met the love of his life in 1970 while attending a golf tournament in Morocco.
The actor was newly divorced from his first wife, Diane Cilento, while Micheline was already twice-divorced. Despite their previous failed experiences on the love boat, the duo found common ground to connect and give love a chance.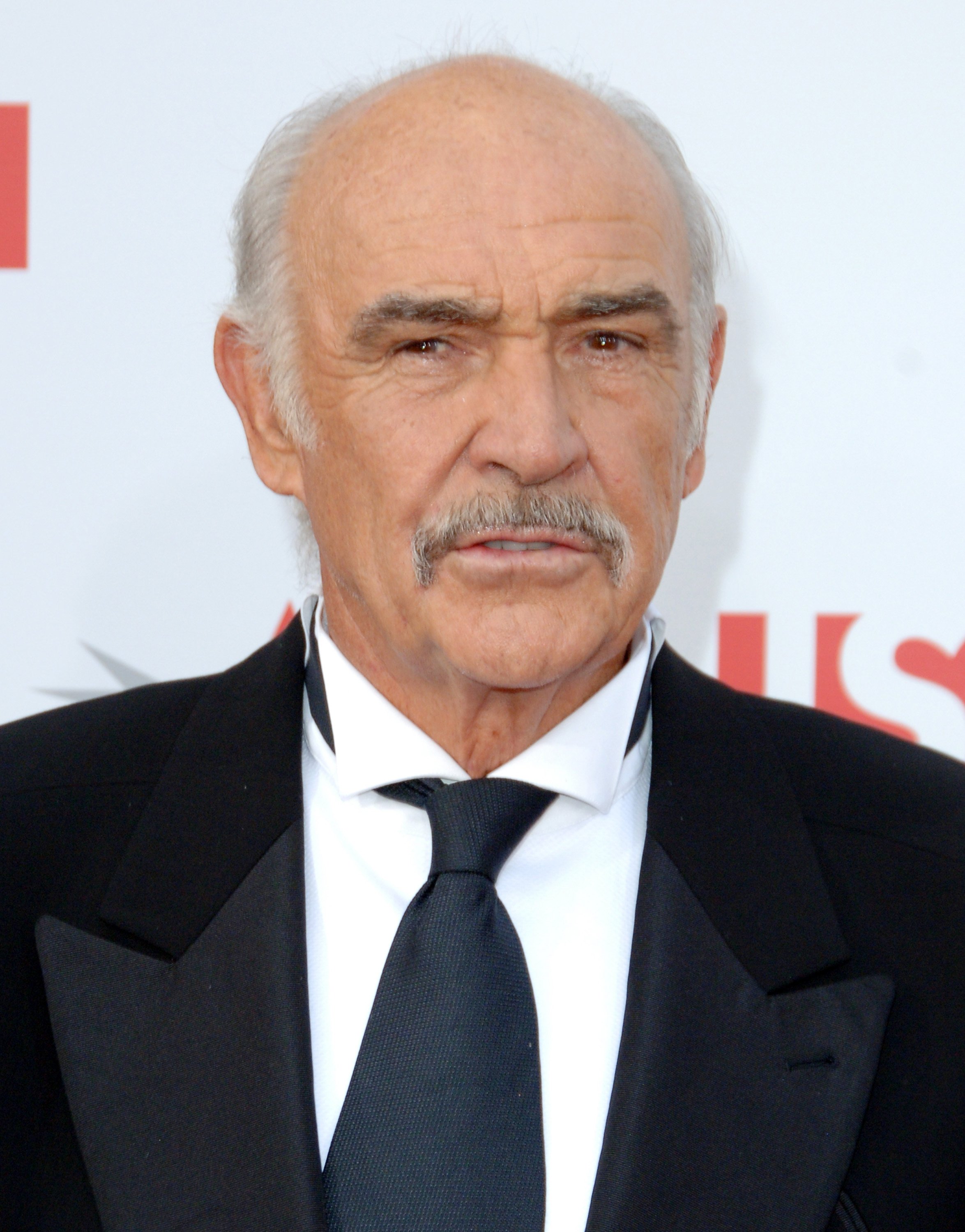 Sean Connery during 34th Annual AFI Lifetime Achievement Award: A Tribute to Sean Connery - Arrivals at Kodak Theatre in Hollywood, California, United States. | Source: Getty Images
Micheline, who knew nothing about the famous actor then, saw him from behind and became smitten by his physique, so much that she dreamt of being in his arms that night.
Spurred by the magical dream, she returned to the tournament and sought him out, thus marking the onset of a relationship destined to last forever, as the actress recalled:
"He grabs hold of me and kisses me passionately. I'm transported. The four days followed, we continued to play golf like strangers, and then we met to make love like crazy people. Reality is even better than fantasy. No man has ever had this effect on me."
Despite their mutual feelings for each other, juggling their newfound romance with their career proved a tough nut to crack at the onset.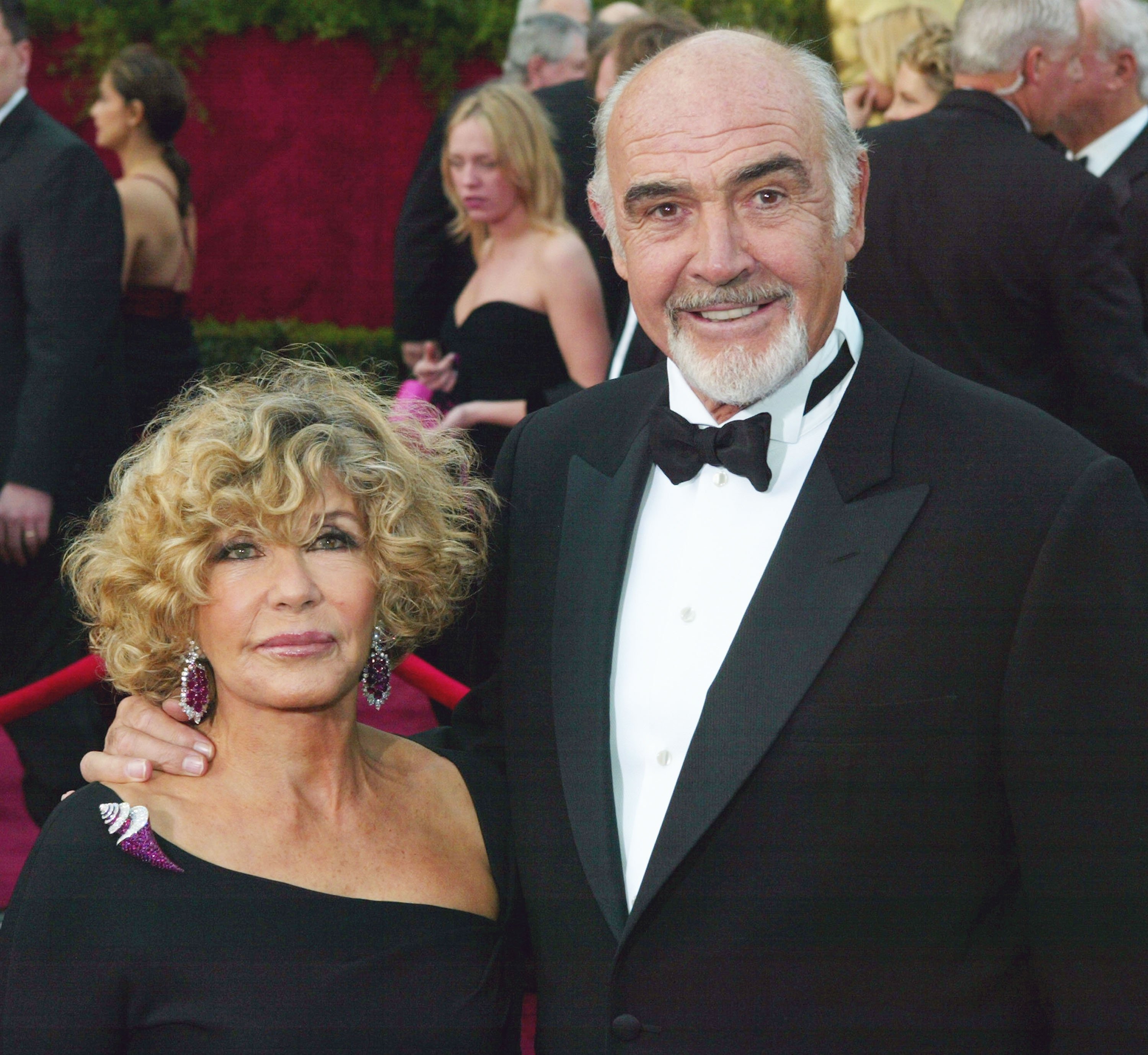 Sean Connery and Micheline Connery attend the 76th Annual Academy Awards at the Kodak Theater on February 29, 2004, in Hollywood, California. | Source: Getty Images
Sean explained how they found it hard to see each other as often as they wanted to, as the actress still resided in North Africa with her kids from previous marriages. Yet, they made it work, eventually tying the knot in 1975.
What makes their love story more magical is how they pulled it off despite their language barriers. Notably, the lovebirds have a different ethnicity, with Micheline fluent in French, Spanish, and Arabic, unlike Sean, who hailed from Scotland.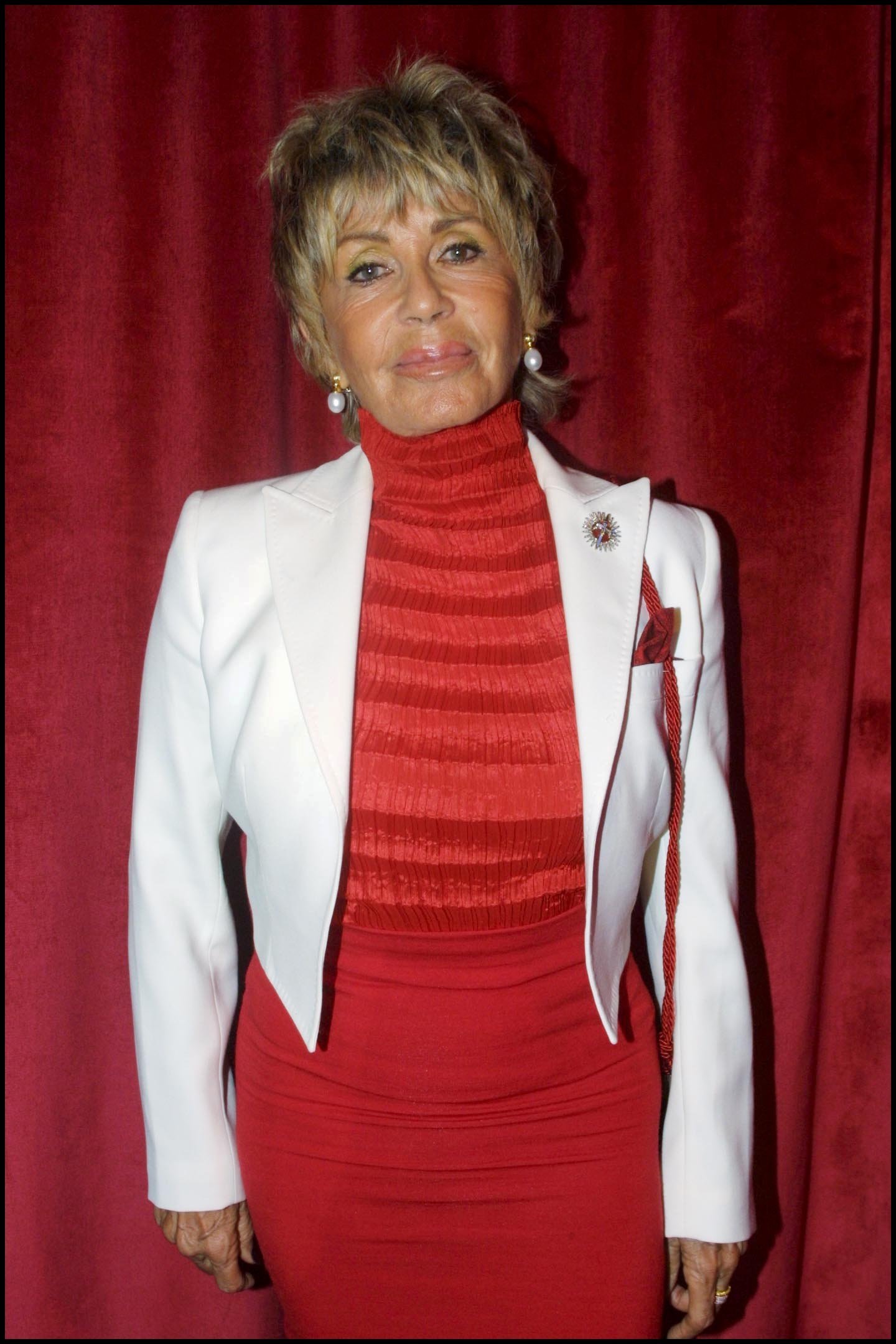 Mrs. Sean Connery, Micheline, Representing Her Husband Who Just Became An Entry In The Larousse Dictionary 2002 Edition On March 9Th, 2001, in France. | Source: Getty Images
Notwithstanding, they never let that become a barrier in their love life, discovering how to communicate through body language. Although they resolved the language barriers, the body language approach worked out for them when it mattered.
FRIENDS DOUBTED THEIR RELATIONSHIP
For two people with language and distal barriers deciding to sail the love boat together, convincing the world they shared something genuine was the most challenging part.
On Micheline's part, she knew she loved Sean completely, having become attracted to his masculinity and honesty. The Scottish native also reciprocated her affection, convincing himself she was the one for him.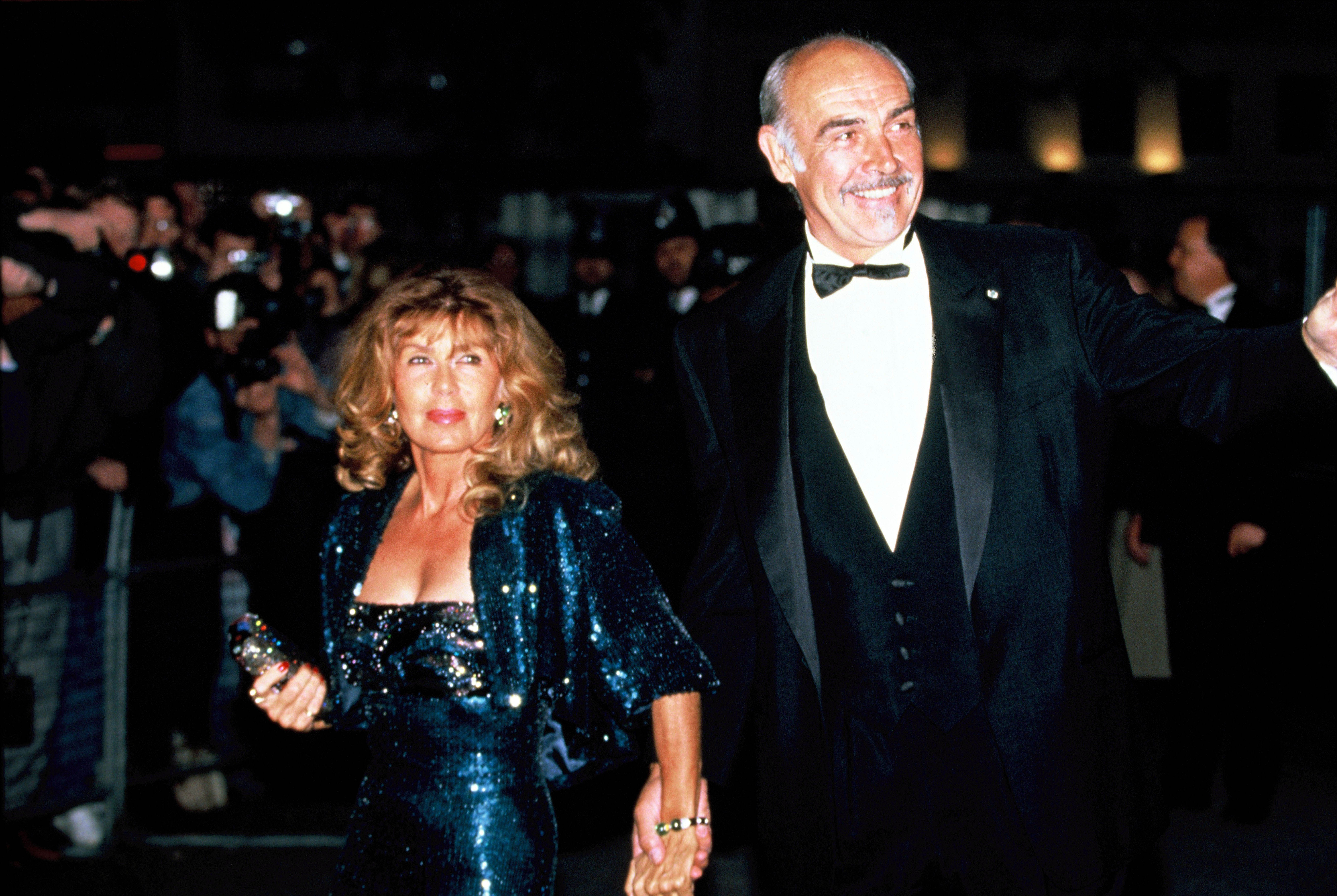 Sean Connery and Micheline Roquebrune attend the premiere of 'The Hunt for Red October' at the Odeon cinema on April 18, 1990, in London, England. | Source: Getty Images
Hence, their romance evolved quickly. But when it came to convincing the world, the couple faced difficulties, as Sean's friends doubted their intentions and love towards each other.
They believed his determination to stay single would outweigh whatever affection he may have developed for Micheline once they got over their dreamy summer in Spain. Ian Banen, a good friend of Sean, once divulged:
"His feelings about marriage were very mixed. From week to week he contradicted himself. Now, he wanted more children, now he wanted total freedom."
But love prevailed. Their connection became so intense that Sean could recognize Michelin's presence by a haunch. One time, he recognized his wife just by sighting her feet among the crowd in a busy airport.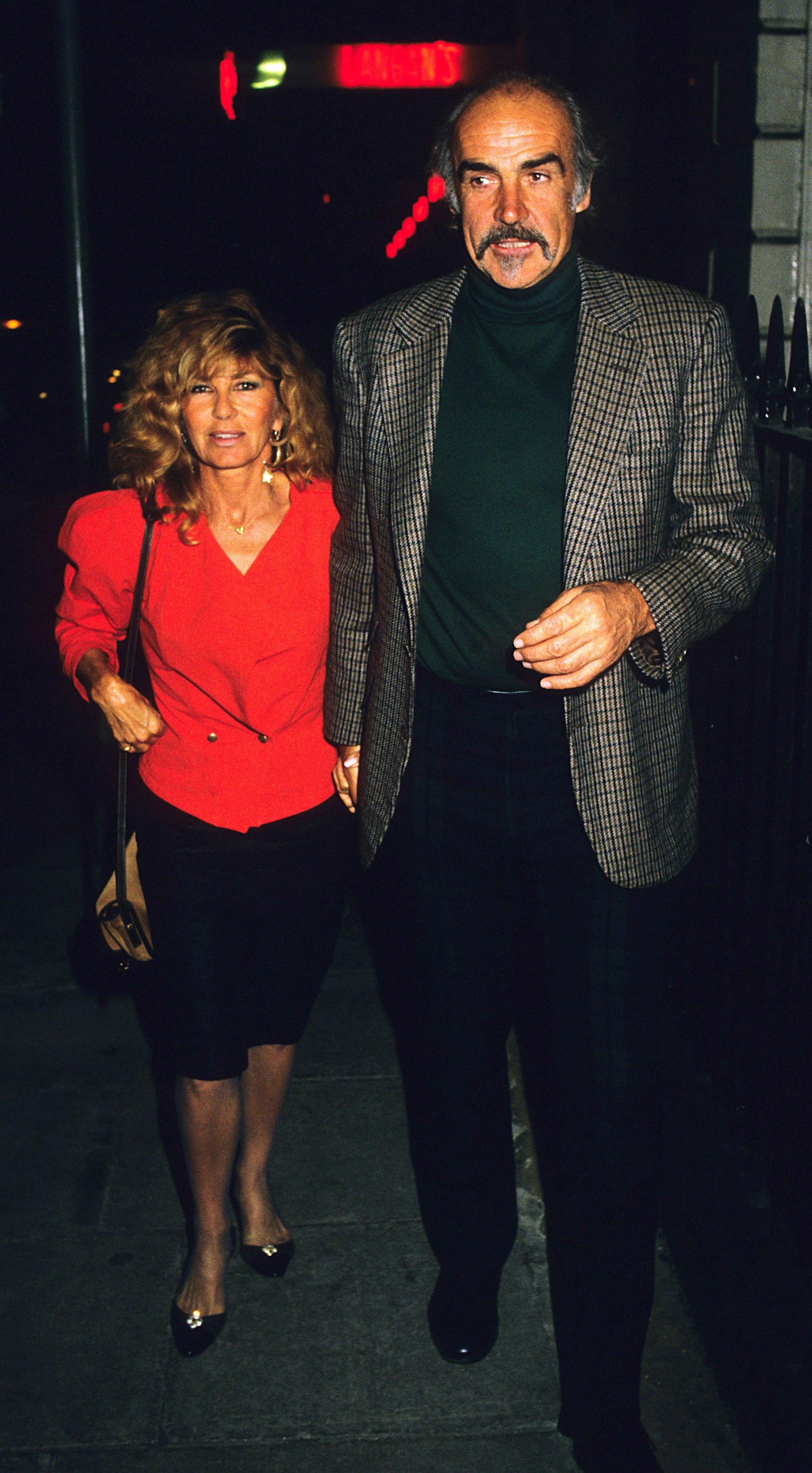 Micheline Connery and Sean Connery during Sean Connery Sighting at Langan's Brasserie - September 1985. | Source: Getty Images
SEAN'S WIFE WAS LIKE A STABILIZING RUDDER FOR HIM
After five years of braving the storms standing in the way of their relationship, Sean and Micheline finally made it to the altar.
The couple exchanged vows on May 6, 1975, having convinced everyone around them they were made for each other. Sean's friend, Michael Caine, once said of his wife:
"Her devotion to him was beyond question. But she never cramped his style."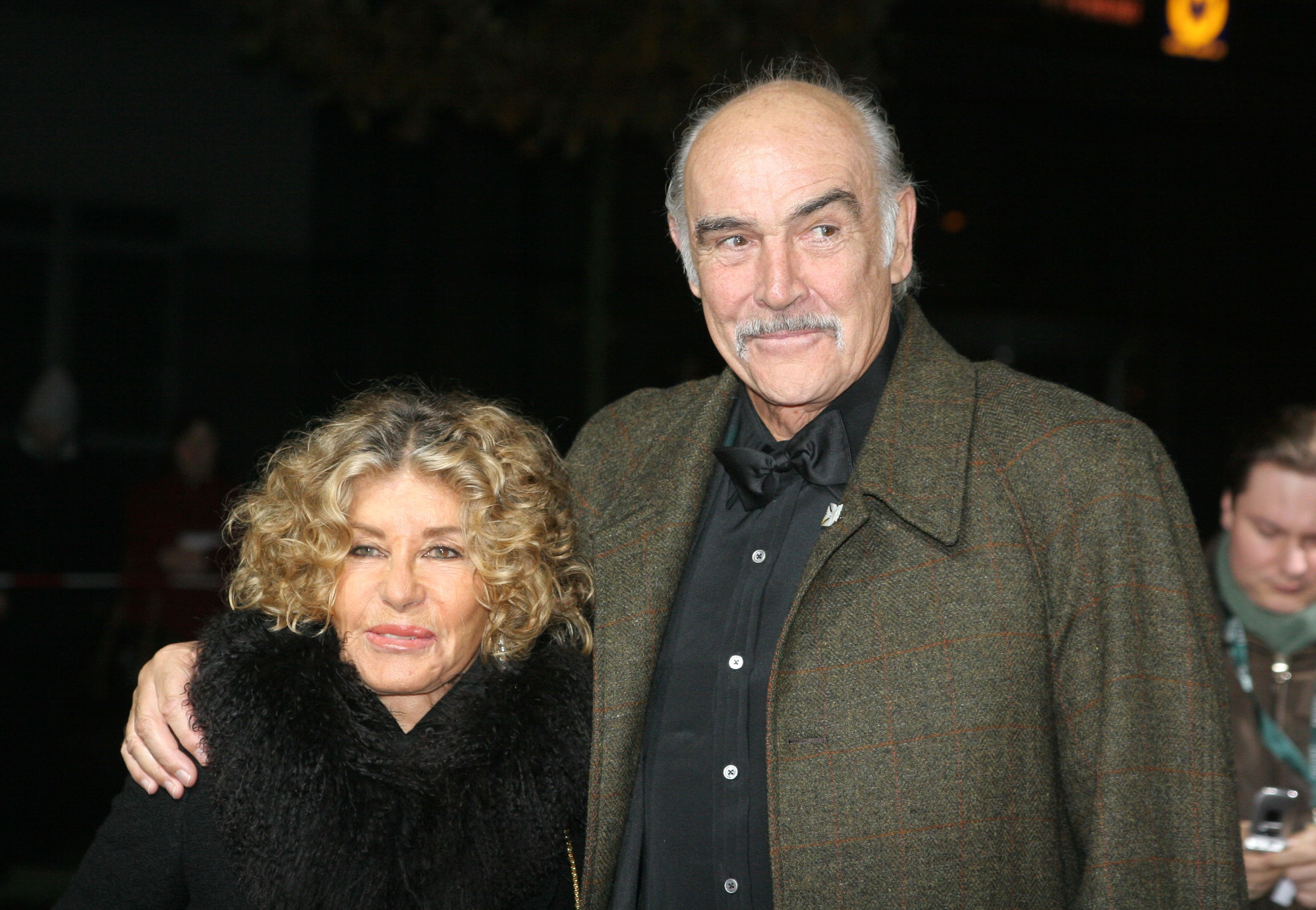 Sean Connery and Micheline Roquebrune attend the "European Film Awards 2005" at Arena on December 3, 2005, in Berlin, Germany. | Source: Getty Images
Throughout their union, they bonded over their shared passion for golf, facing off on the course. Despite Sean's insistence, he preferred a male contender.
Caine believed their romance thrived because it was founded on "deep, abiding, mutual respect." They loved and trusted each other so much that words never created a rift between them. Sean once told his wife:
"I couldn't possibly be with someone night and day. Whatever your situation, you should be parted a lot of the time. I'll tell you why: If you've been away acting, painting whatever, it's that marvelous exchange when you get back together that counts for so much."
Those words never hurt her, as she remained confident in her husband's affection. The actor never failed to show affection towards his wife. Speaking to interviewers, he once described his wife as an amazing woman and the love of his life.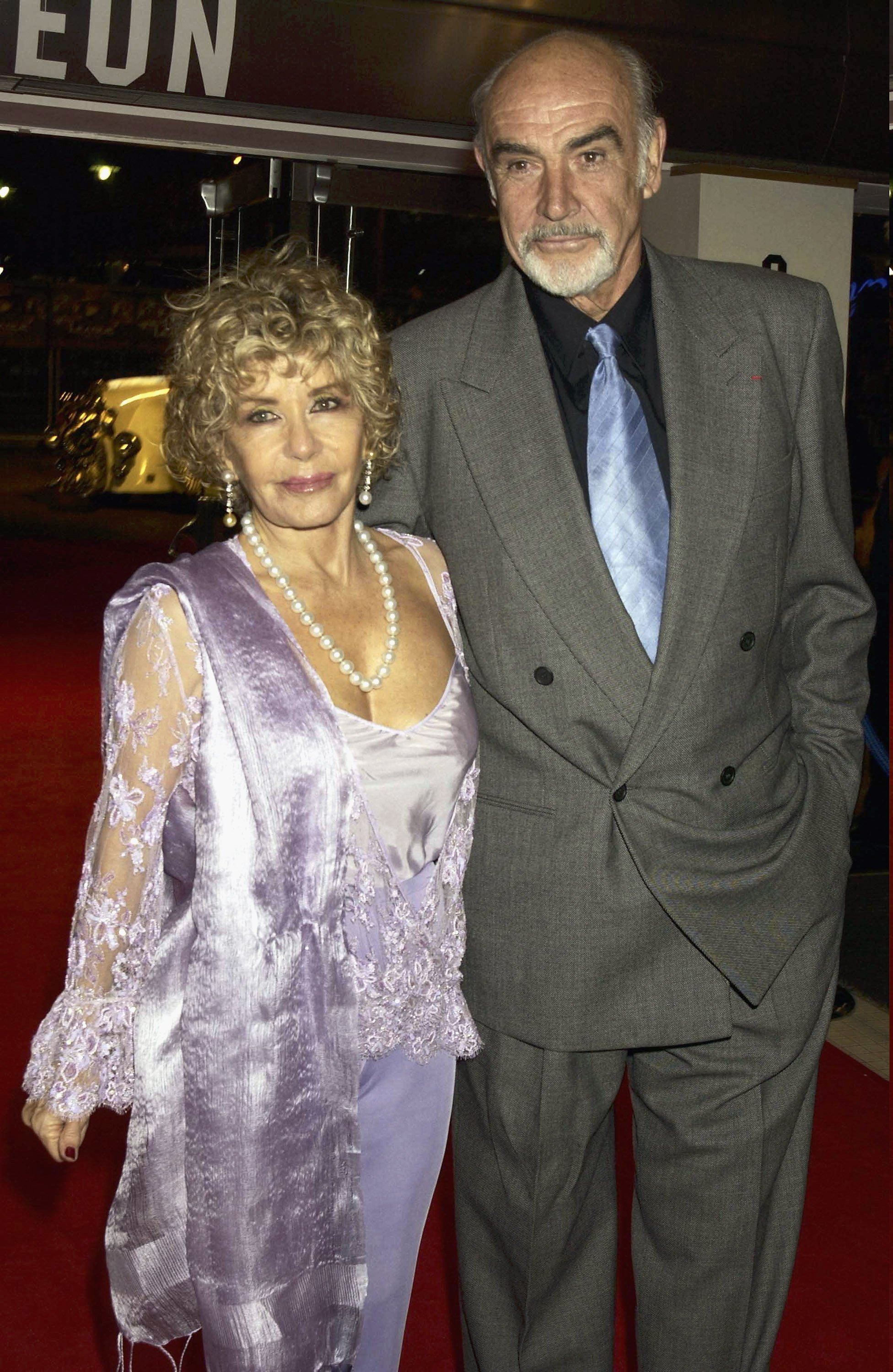 Sean Connery and Micheline attend the premiere of his film "The League of Extraordinary Gentlemen" at the Odeon Cinema on September 29, 2003, in Leicester Square, London. | Source: Getty Images
The couple spent their married life together in their beautiful villa in the Bahamas, which boasts a swimming pool, tropical flowers, and a breath-taking view of a golf course. Their peaceful abode had all it took to inspire Micheline, an acclaimed artist who spent her time painting at their home.
SEAN WAS LIKE A CHILD ON ONE OF THEIR HOLIDAY
The couple strived to add variety to their relationship, seizing every moment to enjoy romantic getaways to keep their romance afloat. On one of their holidays, Micheline prepared him a special "quirky holiday gift."
The unique gift was a room extension of his favorite bathroom, and the actor liked it immediately. He kept singing her praises and gushing endlessly about it. When it came time to open it, the actress explained that "Sean was like a child."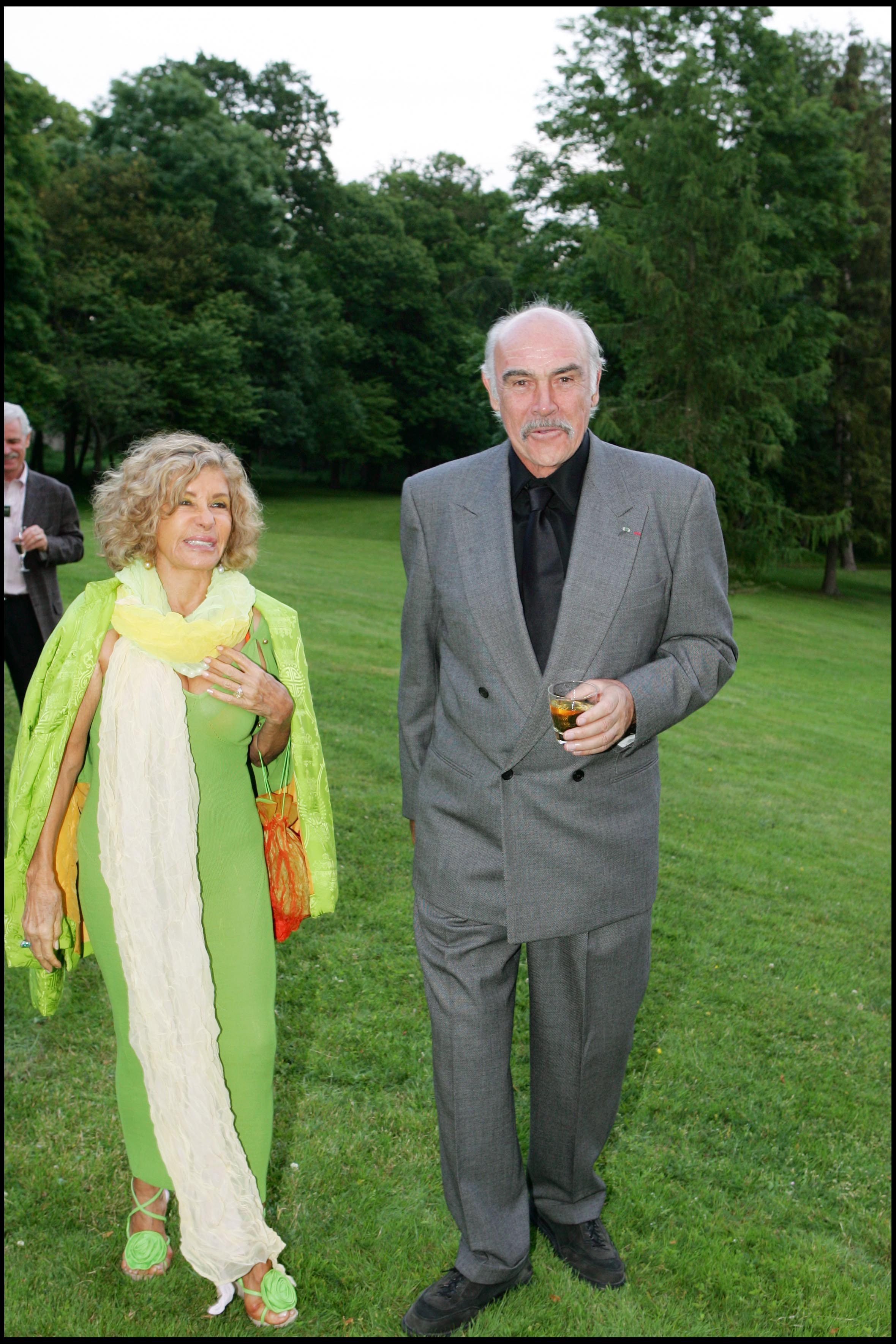 The atmosphere at Sean Connery And Micheline Roquebrune's 30th Anniversary Party At Chateau De Groussay. | Source: Getty Images
From then on, he spent a lot of time in that bathroom, grateful his wife was thoughtful enough to give him something he truly wanted.
THE COUPLE CELEBRATED THEIR 45TH ANNIVERSARY
On May 6, 2020, Sean Connery and Micheline Roquebrune Connery celebrated the 45th anniversary of their marriage in each other's arms. On the occasion, the two looked so in love even after five decades together.
To mark the memorable moment, the couple took a photo of themselves holding hands in their home in the Bahamas. Sadly, the icon passed away on October 31, 2020, just months after ringing in their 45th year in marriage.
Sean spent his final months battling dementia, which took its toll on him until his last breath at age 90. Following his demise, Micheline shared a touching tribute to her husband, revealing he died in his sleep, just like he always wanted.
Reminiscing on their years together, the artist described her late husband as "a model of a man." Going further, she admitted life without him would be tough. However, she was content knowing she stuck by him every step of the way and was by his side when he eventually passed on.
Please fill in your e-mail so we can share with you our top stories!